---

Can My Negative Thoughts Manifest In My Body? Metaphysical Nocebo Effect Can Make You Sick, Create Disease & Illness
Can My Negative Thoughts About My Body or Age Act Like a Nocebo?
---
Your negative & positive thoughts manifest the body itself
Your negative thoughts do manifest in your body. Together, the body of your thoughts is expressed as your physical body. Your body is showing you what you think.
The body is a body of energy, the shape and condition of which is regulated and determined by your beliefs, thoughts and emotions.
Negative thoughts have a nocebo effect
A nocebo is the effect of negative thoughts on the body. It is the opposite of a placebo — the effect of positive thoughts on the body.
The physical body is a materialization of an energy body. This energy body is a replica of your beliefs about your body and is composed of consciousness.
Click above to learn more
Years of intense negative thoughts can have a fatal nocebo effect
A core belief that the body is base or sinful, and / prone to animal instincts (a philosophical belief common in some religions and philosophies) will form a hub around which other negative ideas about the body will collect. Such a belief system will generate mind chatter that reinforces the main ideas. Those many thoughts will generate similar emotions.
All of the above mentioned subjective activity will amount to a compounding nocebo effect. Hundreds of nocebos (seemingly trivial negative thoughts) will compound and add to the main inner system of ideas held on a conscious and subconscious level. This body of energy will then form the body.
Such a person may get sick often and may die of cancer or some other ailment. I used an extreme example of what unrelenting negativity can do over a period of many years, although no one dies who has not made the decision on an inner level to do so.
Therefore, although negative beliefs can cause increasingly intolerable deteriorating life conditions, ill-health and ultimately the demise of a person in his or her current lifetime, the smallest desire to live can counter the effects of any disease or life situation.
It is always your decision, attitude and desire to live that keeps you alive. If you did not want to be alive at this moment you would not be. But if you do want to be alive at this moment, not virus, murderer's gun or poison in a drink is going to kill you.
Your thoughts create your reality. Nothing is created in physical reality, it is all created on inner levels of consciousness.
What the medical profession measures is only a fraction of the totality of nocebo and

placebo

effect
Many negative thoughts directed toward the body, if backed by strong emotion and conviction, can make a person sick. Your thoughts can make you sick, create disease and illness.
The compounded placebo effect of thousands of beliefs, thoughts and emotions is huge. Read more….
A nocebo is the tendency of negative ideas to manifest.
If you listen to TV and internalize the constant barrage of negative messages about the body's susceptibility, the nocebo effect can insure the manifestation of your fears.
A nocebo is a placebo with a negative effect. The primary cause that can heal is a placebo and the primary cause that can make you sick is a nocebo.
Your body is not a machine, it is an ongoing projection of intelligent energy that manifests physically.
It is possible to remain healthy and happy until you are in your nineties. There is no reason to get sick. No disease can harm you because the very idea of illness is a nocebo that is a product of materialism and the mainstream myth of a physical particle and a competitive and hostile universe.
Click above to learn more
Pay attention to what doctors and authority tell you, as well as what you see on TV commercials. If you recognize it as being negative and not necessarily true, tell yourself firmly that you do not believe it.
Use these affirmations:
"I reject and discard all previous negative suggestions."
"I will be strong and extraordinarily healthy until the day I die."
Affirm that if you were once affected that you no longer are. Then affirm what you do believe.
Click on the rotating earth at the top of every page for your daily affirmations.
Reject & discard negative influences
The important thing is not to automatically accept whatever you see just because it carries the weight of the medical establishment. You must discriminate as to what you are going to believe.
The most advanced and credible science in the world (below) is leading us to the truth that shall set us free. And the truth is more positive than we can presently conceive.
We are capable of using this knowledge to create a new kind of civilization. Our problems are meant to lead us to these answers.
"Consciousness creates reality and thoughts form matter! If you want to be powerful you have to go by the facts about reality and that means discovering the truth! Otherwise you are as blind as a bat and ineffective as a sloth!
"You probably know that a placebo is a sugar pill. If you are given a sugar pill and are told it will help you, it will.
"If it is not the sugar that manifests healing in the body what is it?
"By admitting that placebos work, the medical establishment recognizes the power of a single or limited thought process to heal and cure.
"But every single belief, thought and emotion has a placebo or nocebo effect.
"When we apply metaphysical principles we change more than a few thoughts or a single expectation. To understand the extent and power of the placebo effect we must compute it for more than a single expectation of healing for a limited amount of time. We need to look at the effect of changing our habitual thoughts, attitudes, our entire worldview and emotional states.
Our inner reality is an interwoven tapestry of previous thoughts and emotions that forms our belief system. It is the entire workings that manifests. You can't measure the effect of just one thought without considering the effect of other ideas on which that thought is based. For every positive placebo you may have ten nocebos that render the the placebo only marginally effective. This is what scientists should be studying, but they are not.
NOCEBO EFFECT Smithsonian Magazine
"When we do that we will get a more accurate measure of the placebo effect.
"When you apply thought in an advanced and clinical way, as given in my books, you combine all the finest advanced methods, techniques and procedures in a powerful unified approach to create a compounded placebo effect.
"The compounding placebo effect is the thought materialization effect.
"Thoughts do materialize. When we understand that they do and apply the proper science we:
"Take control of our life.
"Quadruple the effectiveness of our thoughts.
"Get an astounding overall transformation in the quality of our life.
If a single pill placebo can give you a 25% better chance of healing, imagine what 50 or 100 beliefs/placebos operating in you can do?
It is not the pills and the operations that are saving you, it's your beliefs in them and the entire body of multiple placebos operating within you that give you all the good in your life.
Contrast that with all the nocebos that are giving you dissatisfaction and impeding progress in certain areas of your life.
Reduce the nocebos and increase the placebos and you have a formula that will work.
"Our illnesses, pandemics and disorders are a kind of healing crisis which are meant to lead us to the answers. The truth is more positive than we can presently conceive.
"We are currently in global paradigm shift."
— William Eastwood
Click above to learn more
---
"Wisdom is not a product of schooling but of the lifelong attempt to acquire it."
— Albert Einstein
---
Can Negative Thoughts About My Body or Age Act Like a Nocebo?
Western man is increasingly unhealthy, obese, fatigued, ill, unhappy and powerless because the cause is not understood. The condition of the body is a mirror image of our dominant thought patterns.
Over the course of a lifetime what we are taught to believe will happen to us as we get older acts like a placebo / nocebo. What we are conditioned to believe is manifested in the body.
Negative Beliefs Lead to Thoughts That Act as Nocebos
Our broader philosophical worldviews are actually what have the greatest bearing on our ability to remain healthy throughout our life. Unfortunately, the most widely accepted worldviews see the body as a machine. Furthermore, this machine is thought to be very unreliable and hostile in nature.

With negative connotations carried over from the Church of England, the idea of the body being a selfish biological machine was crystalized by Charles Darwin.
The theories and pictures that have evolved are of life-forms accidentally created, primarily pitted against each other in a grand scheme of competition and survival! When you accept Western views, you are also accepting concepts that you internalized when you were very young and impressionable.
These negative theories act like a nocebo to materialize illness within your body!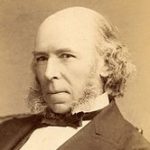 In 1859 Darwin published: On the Origin of Species by means of Natural Selection, or the Preservation of Favored Races in the Struggle for Life. After reading Darwin's "on the origin of species," philosopher Herbert Spencer wrote "principles of biology," in which he coined the phrase survival of the fittest and extended Darwin's theory of natural selection into the realm of sociology, ethics, and economics.
The highly inaccurate mechanistic views of Darwin have been transferred to other areas and are now the basis of thinking in all areas.The contemporary world is based on a strong distrust of human nature.
THE SOLUTION TO ALL YOUR PROBLEMS
Anything is possible! Create your dreams. Start today!
DO YOU KNOW WHO YOU ARE?  We need to wake-up within the dream, and enter our true life.
Click above to learn more
These negative philosophical views underlie the great myth of modern man. These ideas hold us back individually and collectively. They are the reason why we remain locked in ignorance, experience difficult lives, cannot achieve what we desire, and become unhealthy later in life.
Areas of significant mythical or primitive belief
Darwin's Theory of Evolution and natural selection.
Materialism.
Newton's theories (Some laws are local and do not apply to psychology and metaphysics).
Freud's Psychology.
Most theories regarding human nature in mainstream psychology.
Scientific thinking in general (accepted mainstream ideas about time & space).
Our civilization is still based on materialism and associated theories, while quantum mechanics proves the entire paradigm to be wrong.
There is no reason to be sick. Illness and aging are largely a product of conditioning and negative thoughts and emotions.
Click above to learn more
Altruistic, Autonomous Movement Books
By: William Eastwood

Article resumes after book listing.
Click above for more information.
Click above for more information.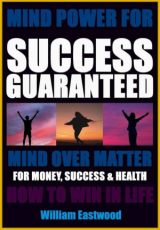 Click above for more information.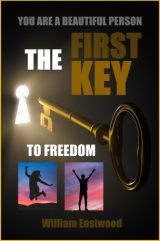 Click above for more information.

Click above for more information.

Click above for more information.
Click above for more information.
Click above for more information.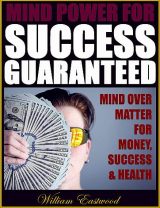 Click above for more information.
Click above for more information.
Quantum physics proves materialism false
Some scholars are reporting this, despite the fact that this direction disturbs the majority who are scripted in materialistic worldviews.
There will always be those who can't reconcile themselves to the new worldview. This is due to cognitive dissonance.
Official mainstream academia has recently announced that physicists now believe that consciousness may be a state of matter. Our civilization is still based on materialism and associated theories, while quantum mechanics proves the entire paradigm to be wrong.
The world's most advanced and credible scientific evidence is right in front of us.
An explanation of how consciousness creates matter is inherent in wave-particle duality, the greatest scientific discovery of all time.

In his 1924 Ph.D. thesis and groundbreaking contributions to quantum theory, Nobel Prize winner, Louis de Broglie postulated the wave nature of electrons and suggested that all matter has wave properties. This concept is known as wave–particle duality, and forms a central part of the theory of quantum mechanics.
De Broglie's wave–particle duality is extended to all particles and the laws of nature. 
Does matter form the wave or does the wave form matter? It is pretty obvious what the answer is.
Your body's motion does not create the idea to move.
As all acts are preceded by an intent, be it on a conscious or subconscious level, all actions which form events are a result of information within the wave.
Facts that also point to the reality that mind forms matter can be found in the collapsing wave function,  the entire body of quantum mechanics  and Bell's theorem ( reality is non-local).
AMOUNT of Observation Affects Matter
Whatever you believe and focus on is what you create. Almost anything is possible.
Click above to learn more
Whatever you are telling yourself is or is not true is what will materialize as your experience. The constant mind chatter in your head is forming your reality.
Like the effect of a hypnotist, the authority of Western medicine has undermined our feelings of health and natural immunity. We are getting powerful and constant suggestion that the body has a natural predisposition to disease and sickness.
I am not suggesting that you forgo a doctor or Western medicine. If you already believe a doctor can help you, then utilize that belief.
But please do not accept anything negative. Examine the entire belief system, everything you see and everything they say.
You can remain healthy
The condition of your body is a product of suggestion.  You must use positive suggestion to counter the nocebo effect of mainstream Western beliefs. Energy is directed into the organs and cells in your body through suggestion.
Do not accept a recommendation or diagnosis if you do not like what you hear.
Using mind over matter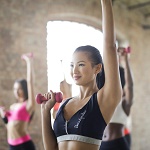 The body and its condition mirrors your overall beliefs and the balance of your thinking and emotions. Whatever you dwell on you create.
If you accept basic theories that indicate the body is not able to maintain health on its own, then you are susceptible to all health problems.
The secret to maintaining health starts with the belief you can do so.
You must understand the new paradigm in its entirety. Then you will realize that you and you alone determine everything in your life, including health/illness.
You can heal yourself of any illness, even those that are believed to be terminal. And you can remain healthy and full of life and joy for the rest of your life.
POWERFUL BELIEFS In your worldview?
Click above to learn more
Western Medicine WARNING Part Two
Do quantum physicists believe that thoughts create matter?
Many physicists do believe the universe is made up of or contains consciousness, but they do not usually professionally or publicly announce it.
Most physicists stop short of publicly saying thoughts create matter and that consciousness is primary because saying so is a form of scientific heresy that invites attack from a prejudice majority.
I assure you that these attacks are real. I never intended to get caught up in the conflict, but I have.
My computers and manuscripts have been confiscated numerous times. I never would have believed this could happen. There is nothing more stressful than armed agents storming your residence and confiscating your work. Only by court order have I been able to maintain this website for any length of time.
As we get closer to critical mass, we will see more desperate individuals attempting to enforce previous ignorance. The problem as I understand it is a difference in worldviews. Primitive ignorance tells us that people cannot be trusted and that reality is hostile and antagonistic to our welfare. These beliefs produce behaviors that seem to prove-out those concepts. If you understand holographic reality you are aware of the fact that negative beliefs are projected into matter and events. Thus, we have a world running down on the one hand and a newer, more accurate and much more advantageous paradigm emerging on the other hand.
In each person's personal life there is a conflict between the natural, authentic self and the self as defined by traditional science and psychology. This conflict is often reflected in the outer world. It is therefore important that you understand what is happening within your belief system and in the world. This is the subject of my first book, "The Solution..."
Science does not always provide one exact answer. Rather, science is a method of gathering information to determine the accuracy of a hypothesis. As more information is gathered, new insights are arrived at.
Problems only arise when we assume a previous hypothesis is beyond alteration and thus it is unnecessary to investigate further. This is what has happened to the entire field of science and civilization as a whole. We have arrived at a point in which people are emotionally invested in their opinions in a way that is similar to party division in politics.
People will defend their belief systems, and so it is up to you to interpret the information both intuitively in your own life and in terms of the authenticity of authors.
Have you ever experienced coincidences that seem to suggest that something more is going on than official science suggests? This can be explained if you are willing to consider a new scientific paradigm. There are many advantages to be gained for those who do.
A book I created to explain and clarify these concepts, while introducing you to my philosophy at a low cost to you.
At $3.99, this is your best option to test the principles in this website without spending a lot of money. I created the book for this reason, to help people that do not want or cannot spend a lot to get out of their difficult situations.
ePub (eBook)
Waste no time with this powerful guide. Get the single-most important key to liberate yourself from all limitations. Imagine a life in which you can do anything you want because you are no longer hindered in any way whatsoever.
The most important insight to put everything in life in perspective. The necessary key to freedom from restriction is revealed. Available in paperback also.
---
Link to Amazon: International 5 STAR Review:

Phoenix

Reviewed in the United Kingdom on March 9, 2020
Verified Purchase

---
You create your reality. When we make life difficult we miss the whole point.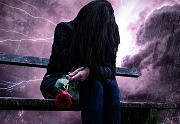 This is a very affordable book and great gift to help someone get out of a difficult life situation.
William Eastwood's best, with a simplicity that guarantees your success.
Acquire the knowledge necessary to create anything you want
Click above to learn more
Primary article concludes here.
FOUR SCIENTIFIC EDUCATIONAL SITES WITH ONE PHILOSOPHY
Can My Negative Thoughts Manifest In My Body? Metaphysical Nocebo Effect Can Make You Sick, Create Disease & Illness
Copyright © 2019, 2020, by William Eastwood

Helping you to create the life you want!
RESEARCHING  CONSCIOUSNESS SINCE 1975

Achieve all your aspirations with

POWERFUL

EN books
EARTH NETWORK BOOKS By William Eastwood

Anything is possible. Create your dreams. Start today.
KNOW WHO YOU ARE: We need to wake-up within the dream, and enter our true life.
Anything is possible. Create your dreams. Start today.
THE SECRETS OF THE UNIVERSE UNVEILED: A sample of chapter one of the EN course.

---

EN: EARTH NETWORK: © Copyright 2019, By: EN: All Rights Reserved.
Click on rotating earth at

top of every page to get your daily affirmations.

6" by 9" paperback
ENDORSEMENT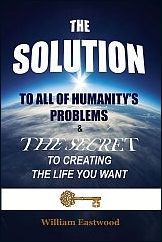 "In editing 'The Solution…', my perspective as a scientist with doctorates in theology is that 'The Solution…' bridges science, metaphysics and true religion.
We can literally change the course of civilization by lifting the race to a higher path through implementing the solution.
- Mario Fusco TP.D, RS.D, BSc.
DREAMS DO COME TRUE
From the upper echelons of the scientific establishment comes a completely new definition of reality and the human being. The most advanced physics in the world suggests that accumulated knowledge in all fields is based on a false premise.
If so, all curriculum from grade school to university will need to be entirely overhauled. The end result will be a complete and total reversal of focus that will bring about a new human with entirely new and radical ways of achieving goals and solving problems. But we cannot do that while the pestilence prevents us and civilization from entering the promised land.
Learn how to become powerful and unstoppable by having the right knowledge. We unknowingly wield immense power. We must recognize the fantastic power we possess and learn to use it constructively.
Here and now we have the power to work magic of such proportions we have never fathomed. Yet unseized, such power waits for us to claim it. It is of no use until we awaken to it.
It is all here, in the solution.
This remarkable new way of looking at the universe is supported by two of the world's  most  eminent thinkers ― Stanford neurophysiologist Karl Pribram, & University of London physicist David Bohm, a former protege of Einstein's.
Click above to learn more
Websites based on this book.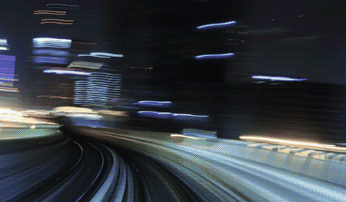 C = Ef:  THOUGHTS FORM MATTER - FAST TRACK TO SUCCESS
Your Fast Track to Success  link (C = Ef) above loads in milliseconds

How Your Thoughts Create Matter & Your Reality
Do My Thoughts Influence Events, People or Reality?
https://www.mindformsmatter.com/2019/06/17/consciousness-creates-reality-mind-does-create-your-life-experience-is-thoughts-materialized/
https://www.thoughtscreatematter.com/2019/09/09/thoughts-influence-matter-your-thoughts-influence-reality/
Click Image for EN founder's video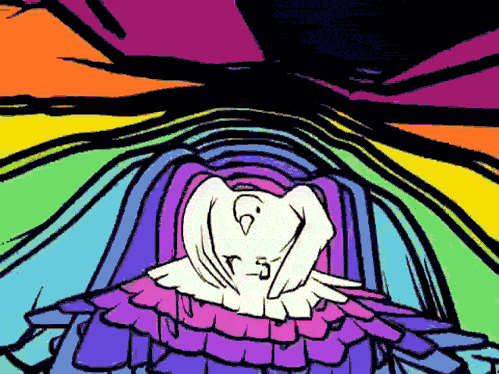 Click above to learn more
Consciousness is a State of Matter: MIT
---
Categories: What is a placebo & nocebo effect?, Western medicine is a nocebo for disease & illness, Western medicine creates a nocebo effect to create sickness & illness, Can a nocebo create illness & disease, Can my negative thoughts manifest in my body?, Metaphysical nocebo effect can make you sick, create disease and illness. Click on our site to learn more.
Whatever you focus on in life you create.
Can My Negative Thoughts Manifest In My Body? Metaphysical Nocebo Effect Can Make You Sick, Create Disease & Illness
Like the effect of a hypnotist, the authority of Western medicine has undermined our feelings of health and natural immunity. We are getting powerful and constant suggestion that the body has a natural predisposition to disease and sickness.
How Your Thoughts Form Matter & Form Reality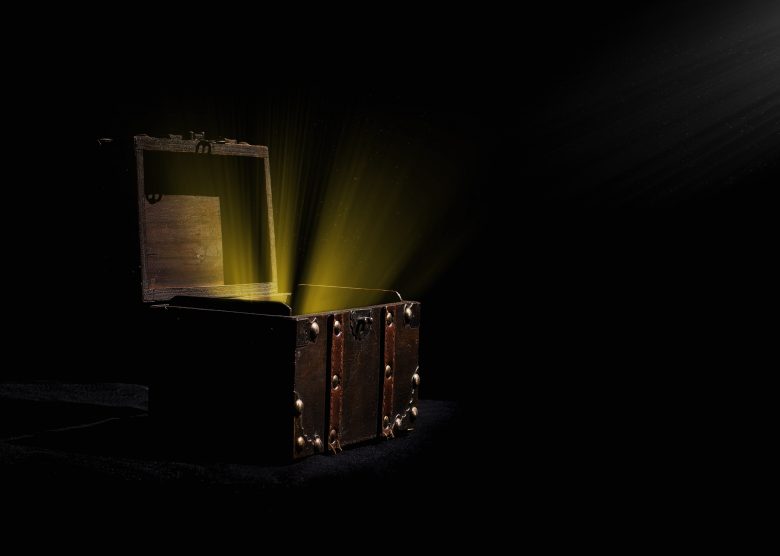 The concepts conveyed in this website are within these books.

www.ThoughtsFormMatter.com