---
The author of this article, William Eastwood, worked for a Yale University professor on a secret invention at a private research and development facility at age 13. This is documented in the public record.
Eastwood's 50 year study / 25 books reveal that intensity, conditions and other factors determine when your thoughts are projected into events. He has a daily post to help you create the life you desire.
"You can help me to promote / sponsor these potentially world-changing catalysts." — William Eastwood.
Internal Science.
International Philosophy.
The Inner UN.
The Altruistic Movement.
"C = Ef = M"
Do Affirmations Really Work? Success, Money, Goals, Achievement, Love, Happiness
---
Does saying affirmations to create money and success really work?
---
Yes, saying affirmations to create money and success really works? This article explains why, but you need to test the theory in your own life. Say affirmations as instructed to create money and success and see if they work to bring real results.
The author's offer of assistance
---
A plan for your success.
The secret
---
"You are beautiful and the universe is kind. Do not let anyone ever say otherwise.
"If you affirm that every day, your life will be good and everything will work."
— William Eastwood.
Affirmations create your reality
---
You can choose to focus on and be grateful for everything good in your life. You can wake up and appreciate the new and original day, your existence, opportunities, the fact that you create your reality. If you do that, more of everything good will come into your life.
Neurons will be created that form connections to all those things you appreciate, forming  wiring in your brain that tunes you into everything you love. Your focus will manifest more and more of those kinds of events, despite the seeming odds against you.
"Beat all odds with my free daily affirmation and guidance page."
---
FREEDOM  POWER  CREATION  ENERGY  SUGGESTION  FORMS YOUR LIFE  AND CREATES WHO YOU ARE.  BEGIN YOUR TRUE LIFE.  BE WHO YOU WANT TO BE.  HAVE WHAT  WANT TO HAVE
---
"The daily affirmation page teaches you how to create the events you want with your thoughts. If you read the affirmations on the affirmation page first thing when you wake up, you will change what happens on that day. If you continue every morning, you will change your whole life. But if you don't go to this page, don't follow your intuition, or don't apply the principles, nothing will happen.
Directing energy
---
This is what metaphysics is all about. In doing affirmations you are directing energy that is in a sense alive. You are doing this all the time simply by having thoughts and emotions. But in this visualization, it is being done in a far more effective way.
You can draw on far greater energy than you may usually do and direct it in highly beneficial and positive ways. The energy you move more effectively in this way can work wonders in all aspects of your life. If you do this in the right way you will evoke powerful positive changes and transitions in your life, even bringing about an entirely new reality if that is what you want.
---
What Is an Affirmation?
A Thought Is an Immaculate Conception.
Imagination Is

the Divine in You.
How Do I Use Affirmations?
Powerful Manifesting Procedure.
Metaphysics to Manifest Money.
Materialize Success,

Love

&

Health.
Imagination Is Christ in You
"Find out if affirmations can be used to create success, manifest money, goals, achievement, love and happiness by testing the theory in your own life." —William Eastwood. 
Are you too busy to read a book?
There's a fast and powerful way to manifest your goals.
Just listen to this audiobook to achieve your goals
---
You should be asking yourself, "How do I make this the best day possible?" first thing in the morning every day. This book can help you to do that, to be positive and focused on what matters most every morning.
Just listen to this book before you go to sleep and/or when you wake up, and the law of attraction does the rest.
It is critically important that you  paradigm-shift to a new worldview based on international philosophy to be an effective person who can manifest anything. Contains all the lessons you need.
45

years of research go into every publication
Also available in eBook format
---
The eBook is the same book. It also can be read aloud to you with most programs and apps.
"How Do I Make This the Best Day Possible? Manifest While You Sleep."
The main article resumes after the author's book descriptions.
The main article resumes:
If you follow my advice and apply these processes correctly, you absolutely will transform your life like magic.
If you want to clear your mind of that which does not serve you and manifest your dreams and goals as fast and efficiently as possible, you may want to get our audio goal-delivery system from Audible (this is not available through our Lulu.com books channel).
For all other books, click here.
The law of attraction can help you now
---
Begin to create whatever you want right now by learning to use the secret law of attraction.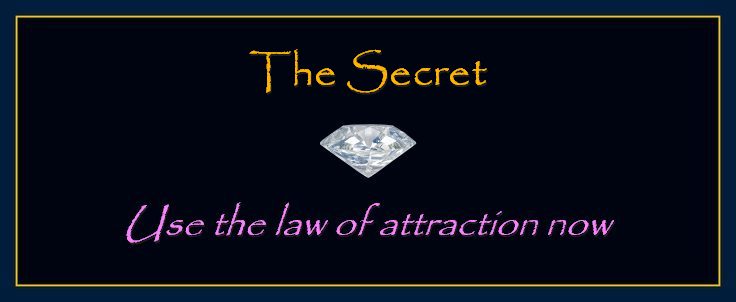 From the office of William Eastwood
If the affirmations are not showing properly, contact me at w.eastwood01@gmail.com. If I am alive and able I will post the daily affirmations every day, usually nine hours early, around 3:30 pm MST time.
"Find out if affirmations can work to create success, manifest money, goals, achievement, love and happiness by testing the theory in your own life." —William Eastwood. 
"There are ways to use this science to make money. Wealth and personal safety are easy. I owned three large historic homes on the coast of Maine in 1985, at age 22, because this philosophy WORKS LIKE MAGIC!"
The secrets in all my books can be used to achieve any goal, no matter what it is. Every book is loaded with tips, secrets and insights that will help you to manifest your goals and dreams. Nothing is a higher priority than your own self and life. The path to your dreams is right here.
Click image for available William Eastwood books
By purchasing through our trusted book manufacturer (Lulu.com) you get these books DIRECTLY FROM THE MANUFACTURER.
EASTWOOD
"You are on one of my six inner UN World Help websites that offer hundreds of free articles to empower you to succeed with advanced philosophy based on quantum theory. Nothing else like this exists in the world today. The only ads on these sites are for my own books and articles. I do not take or share your information or email address. I do not send you any information. There are no cookies, no scams or gimmicks, just safe sites you can read at your own leisure."
— William Eastwood.
Over

500

free articles!
Over

500

free articles!
Do Affirmations Really Work? Success, Money, Goals, Achievement, Love, Happiness
---
Copyright © 2023, By: William Eastwood.
Primary article concludes here.
If William does not post affirmations and guidance every day it is likely due to his political activism and resulting government retaliation, in which case we will need your support more than ever. Purchasing a book as a donation insures we are able to continue to bring this helpful and much needed information to the world and service to you.
William Eastwood is an international political influencer
A self-made outsider.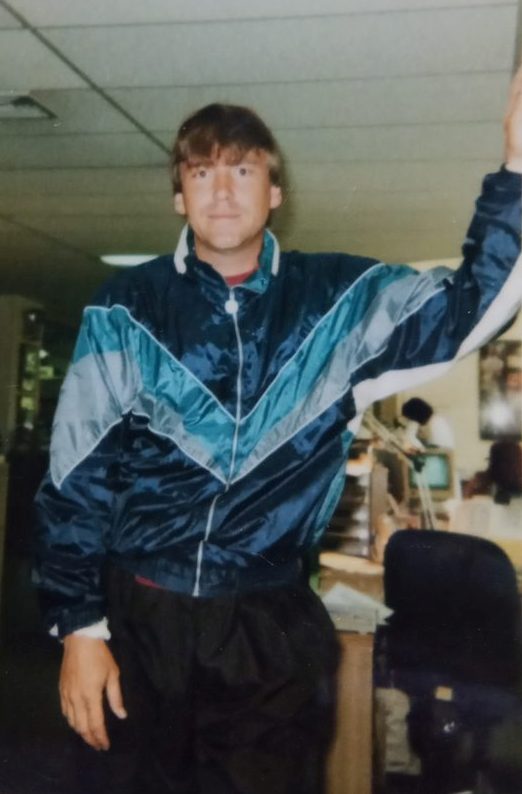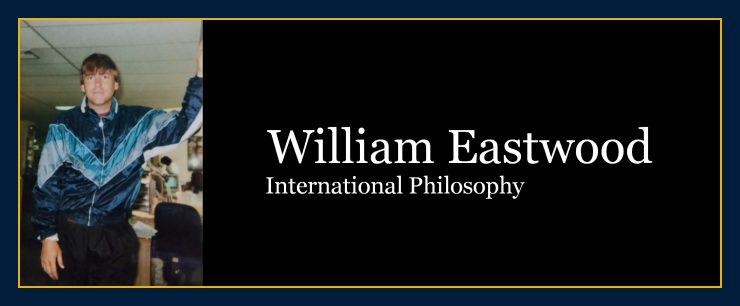 The full time-line and history of William Eastwood and his work
---
This is the most complete account on all five websites.
There are a lot of things that traditional science cannot explain that can be understood through the lens of Internal Science.
My literary agent in New York says that most people in the world today are unintelligent, and that only a sliver of intellectuals and professors are capable of understanding. I beg to differ. I explain Internal Science in ways people can understand.
Science that confirms personal spiritual experiences
---
Our traditional science tells us that a person's purpose is no more than to procreate to ensure the survival of our species — but many people have spiritual experiences that reveal there is far more meaning and purpose to a person's life — interpreted through their belief system.
Bohm's / Eastwood's paradigm says we have an inner reality that forms this world and thus can include personal spiritual experiences and the possibility of thoughts creating reality — experiences which when interpreted through Bohm's science would make perfect sense.
Physicist David Bohm, — who Albert Einstein called "a kindred spirit," and whose Ph.D. thesis — being top secret and classified — was awarded at the University of California at Berkeley by none other than Robert Oppenheimer — tells us that our reality is a holographic projection of the mind.
Bohm's science suggests an inner source reality, and the possibility of a multidimensional framework of existence in which our reality is grounded and created.
Eastwood employs Bohm's paradigm to solve world problems.
You can change the world
---
.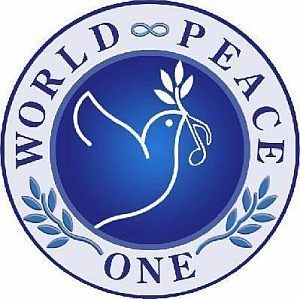 A scientific paradigm originally introduced by Albert Einstein's colleague is now being applied to stop Putin from doing further damage to nations, to protect people globally and to get grain to those in need. We can and are addressing all issues with this application.
"Americans and people in all nations need to wake up from their sleep."
— William Eastwood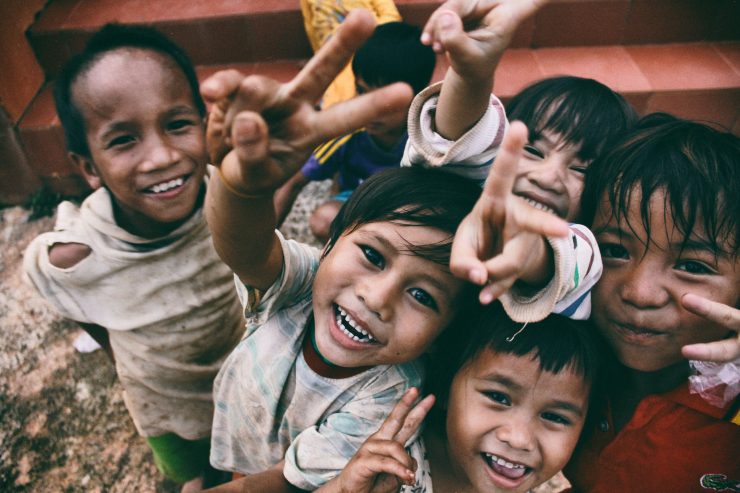 The United States Constitution is the best in the world. It was the first to set a new precedent by determining in law that all people in one nation are equal. The Altruism Code expands that concept to include all nations and codifies that principle.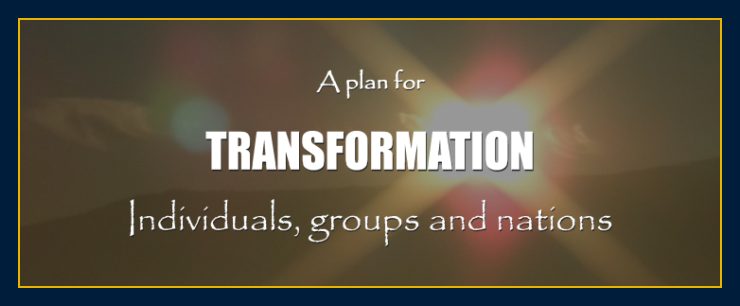 We are individuals but we are all one consciousness. We all will prevail.
Do affirmations really work?
---
Categories: What are affirmations? Do metaphysical affirmations really work? Can affirmations be used to create success, money, goals, achievement, love or happiness? Find out if affirmations can be used to create success, manifest money, goals, achievement, love and happiness by testing the theory in your own life. Read our articles and free book to learn more.
Please return again for the best affirmations & daily metaphysical guidance on the internet.
The concepts conveyed in this website are within these books.

www.ThoughtsFormMatter.com