Thank You
I thank everyone that has made contributions, and those who have purchased books. I would not have been able to do it without you!

What is international philosophy and internal science, and who is William Eastwood?
---
International philosophy by William Eastwood is based on internal science. Therefore, we need to understand what internal science is before we can know what international philosophy and psychology are.
1970
"If you do good things, good things will happen to you."
— William Eastwood quote at age seven.
50+ years of "doing good things" brings you:
1. A plan to help everyone
2. A plan to save democracy
3. A plan to save humanity
4. A plan to save the planet
"I WILL TELL YOU HOW YOU CAN CREATE ANYTHING YOU WANT"
— William Eastwood
A self-made author of twenty books.
2022 interview on climate change.
William Eastwood is a political oracle, music prodigy, self-made international philosopher, researcher and new scientist, an empath, visionary and founder of the altruistic movement, a civil rights, scientific, environmental and political activist, and an author of 20 books designed to lead humanity into a new era and to help individuals live their dreams and realize their full potential.
William Eastwood wants to end global conflicts, help stop war, and bring about a world without borders, all of which he is doing now.
---
My name is William Eastwood. I am an author of books to help people create what they want in life. I discovered the concept that your thoughts and consciousness create your reality in 1970, and at age 12 I initiated a unique study that has lasted for over 45 years.
The holographic universe is just a concept to most people but not to me. I lived my life according to the principles of the holographic universe paradigm before David Bohm even published "Wholeness and the Implicate Order," and Bohm was Albert Einstein's trusted friend and colleague.
My first major test of the concept happened when I was about 12.
I applied the principle that thoughts create matter using visualization. I imagined myself a great architect and solar inventor reducing America's fossil fuel dependence and in the limelight. After doing that I felt a strong urge to take certain actions. I picked up a pencil and I began drafting the solar heated and cooled homes I was conceptualizing in my young imagination.
By 1979,

the effects of my first experiment were astounding
William Eastwood is the founder of Earth Network of Altruistic, Autonomous Individuals Inc., and author of C = Ef = M.
"I had just entered high school and my low-income 100% solar heated and cooled homes were being built in my home town. "By age 18 I had a contract with the American Supply Company. At the Capital of the constitution state the eyes of the world were on me as I unveiled a full-scale model of my modular solar system at the annual energy exposition in Hartford Connecticut.
"I was so successful applying the principle "that thoughts create" that I set my goals higher. I had something more important to do. Helping to circumvent climate change had only been an experiment to test the effectiveness of the new science that I was and still am immersed in."
As far as we know, neither Einstein or Bohm worked with a professor from one of the world's top ten universities at age 13, but Eastwood did. Eastwood is relatively unknown because he is an outsider who lived his life in line with a scientific paradigm that is only now beginning to be understood by the world's top physicists.
Formula by Eastwood
THE ALTRUISM CODE
---
The "altruism code" is your protection from harm and the foundation in law that asserts your rights. The ALTRUISM CODE is the legal basis of a new civilization. 
A world without borders
---
.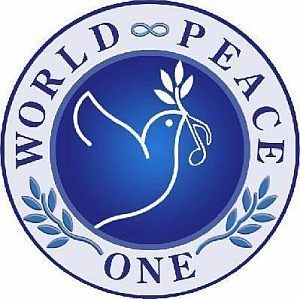 A scientific paradigm originally introduced by Albert Einstein's colleague is now being applied to stop Putin from doing further damage to nations, to protect people globally and to get grain to those in need. We can and are addressing all issues with this application.
"Striving to improve yourself and the world has many hidden potential benefits."
— William Eastwood.
For a global democracy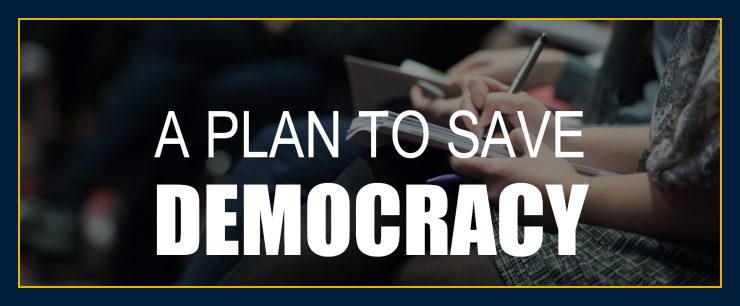 Our climate is warming rapidly. Why does the Supreme Court  respond by blocking corrective action?
"I WILL TELL YOU HOW YOU CAN CREATE ANYTHING YOU WANT"
---
45

William Eastwood's 45-years of research brings you everything you ever wanted!
---
45

William Eastwood's 45-years of research brings you everything you ever wanted!
Advanced scientific audiobook — just listen and your subconscious will create what you tell it you want!
NEW RELEASE
AUDIO BOOK BY WILLIAM EASTWOOD
Based on the advanced scientific paradigm of Albert Einstein's colleague, David Bohm and "The Solution to All of Humanity's Problems…"
NOW AVAILABLE
"I WILL TELL YOU HOW YOU CAN CREATE ANYTHING YOU WANT"
---
Click image for available William Eastwood books
By purchasing through our trusted book manufacturer (Lulu.com) you get these books DIRECTLY FROM THE MANUFACTURER.
Get all this information directly from the source — Earth Network books
45
EASTWOOD
45 years of research goes into every book
---
The purpose of Earth Network books and our free advice, is to provide you with all you need to know to be successful in all areas—in intellectual and spiritual knowledge, business, finance, health, love and relationships.
Say thanks
---
Say thanks with a book order so that I can continue to bring this information to you.
"If you do good things, good things will happen to you."
— William Eastwood quote at age seven.
"When you buy a book here you are doing a good thing because all proceeds are used to help people struggling in over 170 countries. Our clients who do not have any money to buy books rely on you to fund this website through book purchases."
— William Eastwood
By purchasing through Lulu.com (above) you get these books DIRECTLY FROM THE MANUFACTURER and cut out the middleman! — most reliable source — fastest delivery — lowest price.
ABOUT US: Earth Network (EN)
---
Copyright © 2020, 2021, 2022, By: William Eastwood.
Primary article concludes here.
Four FREE Earth Network websites with over 100 articles
---
FOUR SCIENTIFIC EDUCATIONAL SITES — ONE PHILOSOPHY
A singleAMAZING philosophy!
100's of articles!
4 EN websites!
They are meant to be used together.
Click between them!
Click below for list of articles.
Click below for master page.
Thoughts form matter links
TAKEN OFF TOP MENU
The concepts conveyed in this website are within these books.

www.ThoughtsFormMatter.com