---
Eastwood worked for a Yale University professor on a secret invention at a private research and development facility at age 13. "My study and 45 years of research shows that intensity, conditions and other factors determine when your thoughts become matter."
A public record of Eastwood's interview.
A MENU of 500+ FREE ARTICLES by Eastwood.
ARE PEOPLE GOOD?
---
What are the scientific and philosophical reasons why people are good?
Is the soul altruistic?
Are all people altruistic?
If people are good, why does the opposite seem true?
I will answer these questions now.
"Believing you are good will allow you to create good events in life.
"Faulty beliefs may generate seeming evil behavior and cause bad choices, but no matter what you did, everyone eventually enters the light after death and comes home to the pure intelligent love of which they are composed. The self you are is altruistic.
"If existence is a manifestation of consciousness and that consciousness is creative and good, so are you, because that is what you are made of.
"When you believe you are good, you let yourself have fun, and when you are having a great time, you want others to have a great time. But if you believe you are bad, then you will feel miserable, and misery loves company.
"By having fun, you help others to feel good and do the same. The natural self wants to help others and derives pleasure from good doing so.
"The natural self knows it is greatness, but it also knows that everyone else is."
— William Eastwood
Albert Einstein
---
Believing in a friendly universe will put you on the side of those who are creating a new future for humanity. You are literally lifted into a new line of probability. Believing the universe is unfriendly, on the other hand puts you on the side of division and chaos and planetary reorganization will not be friendly to you.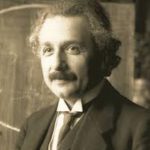 "The most important decision we make is whether we believe we live in a friendly or hostile universe.
"The most important question a person can ask is, 'Is the Universe a friendly place?'"
― Albert Einstein.
ARE PEOPLE GOOD? Scientific and philosophical reasons why you are good and the universe is kind
---
The fierce competition that seems to be operating everywhere in biology and nature is a mirage created by mass hypnosis. Our sciences have trained us to interpret everything we see in nature through the premise that all life is pitted against all life. And religions have almost always stressed sin.
The fabric of existence would separate at the seams if life was pitted against itself. There would be no planet in orbit and balance. There would be no life, plants and animals that coexist in a perfect symbiotic balance.
The universe is not mechanical, cold or indifferent. The universe actually cares about you or you would not have even been created. The universe itself is one unbroken field of energy as Albert Einstein's friend, David Bohm discovered.
45

EASTWOOD: 45-years of research goes into every publication
A powerful gift to yourself or others
---
The Altruistic movement
---
If we implement the new science, where does it lead?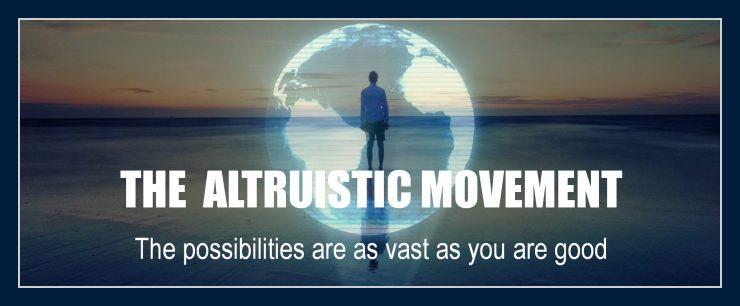 Happiness leads to goodness
---
When we are truly happy and enjoying life, we naturally care for others and want them to be as fulfilled as we are. Only unhappy people do not care for others. It is unnatural to be unhappy. We are altruistic beings who want freedom, joy and goodwill for all on earth.
When our core beliefs tell us that we are not good, we become unhappy, and when we are unhappy we cannot share happiness with others because there is none to share. If you haven't already done so, I suggest reading this article (below) and the altruistic movement.
NOW AVAILABLE
---
Beautiful • Extensive • Advanced
New edition June 3rd, 2023.
45

years of research goes into every publication
YOU ARE A BEAUTIFUL PERSON 
---
A complete course with everything you need to know to apply The Secret — The Law of Attraction — to create the life you want.
Like holographic film, the whole is in its parts. You are to existence as a wave is to the ocean. A wave is not separate from the ocean but IS the ocean. The content of a wave is being constantly replaced by other ocean water.
The universe finds its meaning and discovers what it is through manifesting itself as you. You are the eyes of the universe peering into a physical manifest world of form. It is the universe's exquisite pleasure to create and experience physical form, an expression of what it is.
I have studied near-death experiences and souls who remain after death. Even the worst people pass through into the light of the infinite potential of which we are composed.
In reality, even the most cruel criminal cannot harm your soul. Both you and the worst of us pass beyond the time-space boundary after death. The soul always returns to its home intact. The soul is never harmed. You are your soul.
You cannot be harmed because we live in a loving universe that protects you. In physical existence you are protected while you learn to direct energy through your beliefs, thoughts and emotions.
All souls are good, only their beliefs and actions are bad, but not bad any more than an infant is when it falls as it rises to walk for the first time.
We are ALWAYS forgiven and loved. Every soul is forgiven, but not because it is bad, but because while in physical existence we learn. Anyone who learns makes mistakes.
The mistakes are false beliefs. Our beliefs generate behavior. Some false beliefs are specific views of a materialistic science, religion or a combination of both that consider life accidental and/or tainted. Putin, for example, believes in natural selection and survival of the fittest and because is is also a Christian he believes we are sinners, and so in his mind he falsely justifies the harm he does.
But no harm is done in the bigger picture if no soul is actually harmed. In this way the universe protects you by virtue of the physical world you are in. The body can be harmed, but you are not your body. The body is an expression of what you are but it is not you. The belief that the body is the self is a hypnotic belief that creates the mirage that we call a physical body.
Physicists know that solidity is an illusion.
The decision to die physically rests with the soul. No one passes to the other side without conceding.
You are good and the universe is kind.
Without the misguided elements of our sciences and religions we would know that we are composed of intelligent love. Originally, the physical world was less real and if experience lost its value, we would just leave. We still do, but because we believe in pain and suffering we stick around much longer. If you make the mistake of thinking you are your body, it wouldn't occur to you to leave it. But eventually you will. We all do. We have to. We enter the light, our home.
You are good and the universe is kind.
EINSTEIN
"The only thing that interferes with my learning is my education."
― Albert Einstein
We are reading ourselves through a kind of bias perception that has resulted in the manifestation of what we have assumed is our selfish / sinful nature. We are becoming what we think we are, but what we have traditionally thought we are is based on beliefs, and those beliefs come from our philosophies. And those philosophies come from ancient values that are a product of separation that made ego-type consciousness possible in the first place.
"Each person reads and experiences reality according to what they believe exists. If they hold a view of reality within themselves that is inherently limiting and/or negative, then this inner subjective reality and nothing else is projected outward into events and experiences so that everything conforms with their beliefs. They then cannot see anything outside of their own worldview. In effect, they become blind to any information that would free them from their inner and outer restricted reality.
"The negative focus on perceived enemies or opposition combined with the overlooked and unchecked power of consciousness and focus has been causing the world severe problems for a very long time only because we do not see the obvious.
"The solution is to understand that consciousness is altruistic.
"The people that seem evil don't believe that the human spirit is basically good, and that's the problem.
"My work is to explain that this is a scientifically validated fact in order to bring an end to global conflict and assist humanity in advancing into a new stage of incredible fulfillment, both private and public."
— William Eastwood
No matter what your worldview, if we were not good we would not have survived. Civilizations formed because of our love and desire to work with others. We survived because of our love and cooperative inner nature. The disasters and violence are a result of our uninformed beliefs rather than our inner-most nature.
45

Socrates was made to drink poison, Galileo was almost tortured by the church.... Eastwood overcame seemingly impossible odds to make 45 years of research available to you
I created a bold and daring goal of changing the world, and when I created a company to fulfill my vision, reality shifted
---
When I say "ego consciousness," I imply no judgment as do conventional meanings attributed to the word "ego." The ego is the idea of the self. Your ego is your self-definition. It is your idea of yourself. The ability to reflect on what you are, the ability to have a self-definition or self-image, is only possible due to the mirage of separation. Animals do not have an ego because their consciousness is continuous. You have boundaries, but in actuality what you are continues beyond those seeming boundaries.
As David Bohm said, there is only one interconnected energy movement. Your individuality is real and it is safe for eternity, but your individuality is an expression of the intelligent love that represents the one unbroken energy movement Bohm discovered.
The cause of division and failure:
"If you do not act on your ideals in small practical ways, and if you distrust yourself, you will project that discontent out onto the world. With little or no tolerance, you will attack those you blame because all you see is duplicity.
The path to a successful civilization and self:
"But if you think the universe is friendly and you act on your ideals in what may be small and ordinary steps initially, you are likely to succeed and live a good life. You will serve as an example to others, and in general, everything will work in your life."
— William Eastwood.
Article continues below.
"As our circle of knowledge expands, so does the circumference of darkness surrounding it."
― Albert Einstein
Humans have been pulling other humans down for generations. This is done in many ways. The core belief of our civilization is a miscalculation that is driving humanity's problems. Negativity and degradation are out of control. The world is in a downward spiral. The Altruism Code stops it all now.
45

years of research goes into every publication
A positive guide to transform a negative world
---
A constitution for individuals and nations
---
The Altruism Code provides the way and the means
---
You are an altruistic spirit with unlimited potential and creative power to transform your own life and the lives of others, to shape events as you like and thus create what you want in life. The Altruism Code provides the way and the means.
THE ALTRUISM CODE  is a reset button for civilization. Lets put an end to cruelty in the world and begin creating something better.
Seeming evils from the war in Ukraine to evictions, incarcerations and lawsuits are symptoms of a flawed model rather than flawed people.
Civilization is in transition. Great sweeping changes are taking place. If you take this path, you will not be adversely affected by moving with the mass currents, but will instead move in the right direction with the right science. We will be creating a new civilization.
"The Altruism Code - Your Protection" — A Constitution for a new civilization
EASTWOOD
The only ads on these sites are for my own books and articles.
I do not take or share your information or email address.
I do not send you any information.
There are no cookies.
No scams
— William Eastwood.
500+

FREE ARTICLES
Article resumes.
We interpret people's actions through our distorted beliefs
---
We know that human belief systems can be inaccurate, but usually we cannot see the errors we are making, only the errors others are making. Sometimes what we think are their errors are instead ours. Because of the nature of beliefs and collective consensus, we always tend to trust our perception and cultural beliefs. This leads us to a situation in which we tend to project the distorted ideas on which our philosophies are based onto other people and groups. We read them according our beliefs as to what they are. We interpret people's actions through tinted lenses that connect the dots in the wrong way. This is the cause of division and all our personal and global problems.
Our philosophies have been connecting the dots in the wrong way for a long, long time. It is possible to see something that does not exist. If you are perceptive, you see how certain people do this all the time. What I am saying is that the entire civilization has been doing this for generations. This is the reason for the division and chaos in the world today. It is the cause of violence and illness, personal suffering and collective division.
We project our reality.
We are not intrinsically bad. We are not isolated life forms of physical issue only. We are not combative life forms accidentally formed or sinfully shaped because of inbuilt errors or faults. We are instead projections of consciousness. That consciousness is so entirely good that it gives us free will. That freedom allows us to make subjective mistakes — miscalculations. Mistakes are natural learning processes, like falling down when we learn to walk.
I have said that Einstein's colleague, David Bohm, tells us that we are projecting our reality with our mind and five senses. I say this because I am trying to give scientific credibility to the ideas I am conveying to you. They are credible ideas. But they are only apparent if you see them. You will only see them when you are ready to leave the collective hypnosis of our civilization's dark brand of materialism.
Holographic reality means that your consciousness is translating its substance into forms that are depictions of your beliefs. Matter is consciousness. It is as if we are all watching a fantastic movie and participating in it at the same time. That movie is an ongoing projection of beliefs, thoughts and feelings.
Collectively, we are creating chaos and war, conflict and division because our fundamental assumptions assume we are bad beings. The ideas on which our philosophies are based are a false premise. Our civilization is based on a false premise.
We are actually altruistic, loving intelligence. We are each an individualized aspect of the original consciousness. This civilization may blow itself up, but the destruction and wars are not because of the causes we attribute to them. If we are destroying ourselves, it is because of our beliefs.
Our myths are destroying ourselves. The truth cannot harm us. The truth can protect you and insure that you do not experience anything you do not want to experience.
You are a good person and the universe is kind.
"You are the eyes of the universe peering into a physical manifest world of form. It is the universe's exquisite pleasure to create and experience physical form, an expression of what it is."
— William Eastwood
EASTWOOD / WORLD HELP
45

years of research goes into every publication
 How to manifest anything you want
---
Our most effective tool to manifest is an audiobook you just listen to during the day or before you go to sleep, and the law of attraction does the rest.
The habit of thinking in affirmations will serve you for the rest of your life.
45

years of research go into every publication
Manifesting technology — not a book!
---
Make the law of attraction work for you!
No effort necessary!
This hypnosis inducing goal delivery system gives you hypnotic sound and highly effective programming for success. Earth Network affirmations and this scientifically designed hypnosis goal delivery system will immediately free you from negative thinking habits and put you on the high road to success.
The accelerated state of the art manifesting technology we used in this goal delivery system goes beyond the word "audiobook" because it works like magic to materialize your personal order to the universe.
There is a better way to live your life. What are you waiting for? Make every day the best day possible and create your dreams with this new audio book goal delivery system.
New release on Audible, studio produced.
With our audiobook you can manifest anything you want
---
A musical message.
The singer Scott Eastwood is the narrator of our audiobook on Audible.
Also available in eBook format
---
The eBook is the same book. It also can be read aloud to you with most programs and apps.
"How Do I Make This the Best Day Possible? Manifest While You Sleep."
— William Eastwood
"If you do good things, good things will happen to you."
— William Eastwood quote at age seven.
"When you buy a book here you are doing a good thing because all proceeds are used to help people struggling in over over 170 countries.
"People who do not have any money to buy books or who have no exposure to these concepts rely on you. Show your appreciation for the free information provided that empowers the individual, and help put it to work to solve world problems, both public and private.
"It nearly cost me my life to bring this message of human altruism to the world, but the long-term rewards are beyond comprehension."
— William Eastwood
By purchasing through Lulu.com (above) you get these books DIRECTLY FROM THE MANUFACTURER and cut out the middleman! — most reliable source — fastest delivery — lowest price.
Complete success is yours
Begin your journey of learning and success here.
If you want free practical application of the principles, click on the icons below.
EARTH NETWORK AFFIRMATIONS AND ADVICE POSTED DAILY
"Civilization must be based on a single accurate science in order to heal division and function properly." — William Eastwood
Highly practical instant magic
---
The practical magical power within you in this moment can be relied upon to change any situation, regardless of what it is or how boxed in you seem to be.
In simple terms, everything is energy. If your thoughts are positive they will manifest positive events. Joy, for example, can transform your life.
All time is simultaneous. Through emotional association we can activate cellular memory playback of times when we were young and in a spring rain in a natural garden paradise of our own making or whatever is most impactful to us. Our body's cellular past memory bank can bring the full reality of any such "past" moment into the present. This is because the past is still alive and real to the body consciousness which transcends time limitations.
Your power to create incredibly positive events immediately is within you right now in this moment. The beauty and power of the universe is at your mental fingertips.
To learn more, click image below.
SUGGESTED READING
The path to success is yours (click icons below).
Get all this information directly from the source — Earth Network books
45

EASTWOOD
45 years of research goes into every book
"There are ways to use this science to make money. Wealth and personal safety are easy. I owned three large historic homes on the coast of Maine in 1985, at age 22, because this philosophy WORKS LIKE MAGIC!"
The secrets in all my books can be used to achieve any goal, no matter what it is. Every book is loaded with tips, secrets and insights that will help you to manifest your goals and dreams. Nothing is a higher priority than your own self and life. The path to your dreams is right here.
Click image for available William Eastwood books
By purchasing through our trusted book manufacturer (Lulu.com) you get these books DIRECTLY FROM THE MANUFACTURER.
EASTWOOD
"You are on one of my six inner UN World Help websites that offer hundreds of free articles to empower you to succeed with advanced philosophy based on quantum theory. Nothing else like this exists in the world today. The only ads on these sites are for my own books and articles. I do not take or share your information or email address. I do not send you any information. There are no cookies, no scams or gimmicks, just safe sites you can read at your own leisure."
— William Eastwood.
Over

500

free articles!
Over

500

free articles!
ARE PEOPLE GOOD? Scientific & Philosophical Reasons Why Soul & All People Are Altruistic Inside
---
Copyright © 2019, 2020,2021,  2023, By: William Eastwood.
Primary article concludes here.
William Eastwood is an international political influencer
A self-made outsider.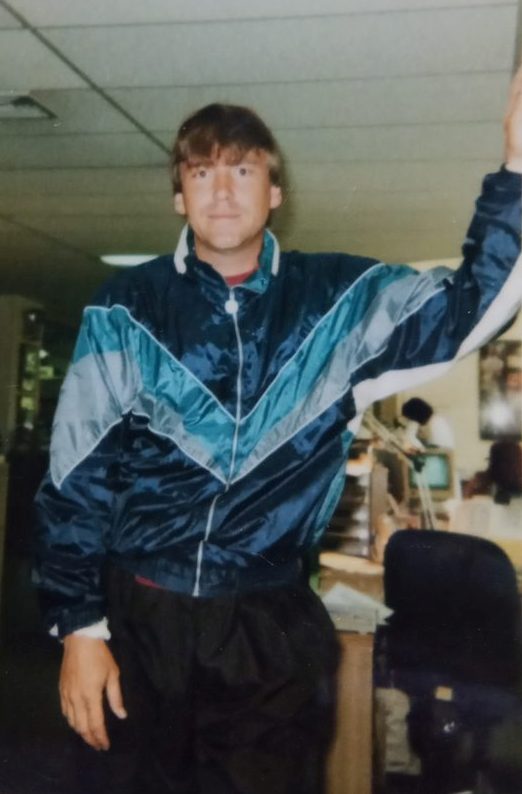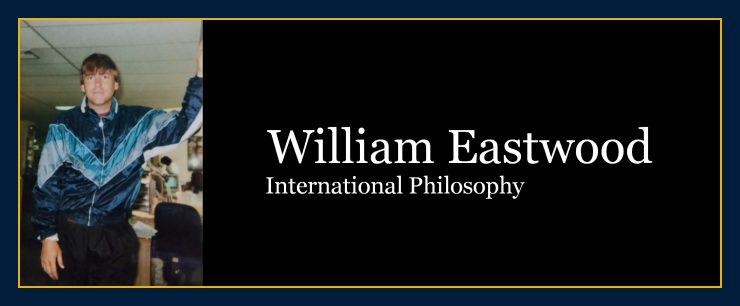 The full time-line and history of William Eastwood and his work
---
This is the most complete account on all five websites.
There are a lot of things that traditional science cannot explain that can be understood through the lens of Internal Science.
My literary agent in New York says that most people in the world today are unintelligent, and that only a sliver of intellectuals and professors are capable of understanding. I beg to differ. I explain Internal Science in ways people can understand.
Science that confirms personal spiritual experiences
---
Our traditional science tells us that a person's purpose is no more than to procreate to ensure the survival of our species — but many people have spiritual experiences that reveal there is far more meaning and purpose to a person's life — interpreted through their belief system.
Bohm's / Eastwood's paradigm says we have an inner reality that forms this world and thus can include personal spiritual experiences and the possibility of thoughts creating reality — experiences which when interpreted through Bohm's science would make perfect sense.
Physicist David Bohm, — who Albert Einstein called "a kindred spirit," and whose Ph.D. thesis — being top secret and classified — was awarded at the University of California at Berkeley by none other than Robert Oppenheimer — tells us that our reality is a holographic projection of the mind.
Bohm's science suggests an inner source reality, and the possibility of a multidimensional framework of existence in which our reality is grounded and created.
Eastwood employs Bohm's paradigm to solve world problems.
You can change the world
---
.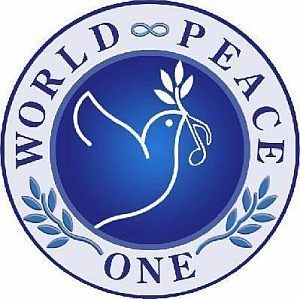 A scientific paradigm originally introduced by Albert Einstein's colleague is now being applied to stop Putin from doing further damage to nations, to protect people globally and to get grain to those in need. We can and are addressing all issues with this application.
"Americans and people in all nations need to wake up from their sleep."
— William Eastwood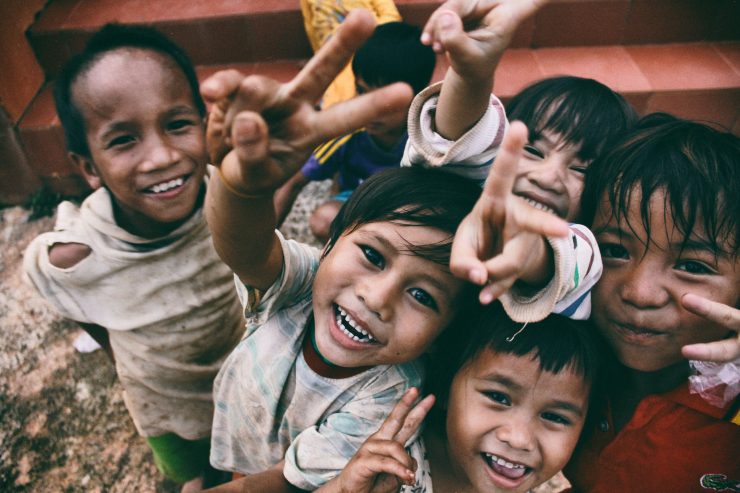 The United States Constitution is the best in the world. It was the first to set a new precedent by determining in law that all people in one nation are equal. The Altruism Code expands that concept to include all nations and codifies that principle.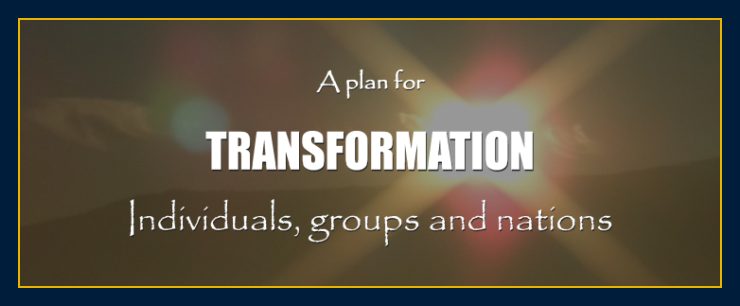 We are individuals but we are all one consciousness. We all will prevail.
---
Categories: ARE PEOPLE GOOD? Scientific & Philosophical Reasons Why Soul & All People Are Altruistic Inside. You are a Beautiful Person. How do my thoughts create matter? Can imagination and thoughts create miracles and magic?  Thoughts form happiness and joy. Scientific & Philosophical Reasons Why Soul & All People Are Altruistic Inside. Click on our site and books to learn more.
What happened to the magic of early childhood? The answer reveals the secrets of reality.
Review of article and extra material.
ARE PEOPLE GOOD? Scientific and Philosophical Reasons Why Soul and All People Are Altruistic Inside
In my studies of quantum physics, I have learned that everything in the universe, manifest and un-manifest, is part of a single unified energy movement. The lesson in this is that no matter how you slice the pie, the ingredients are the same.
If consciousness is good, everything, including yourself, is good, if that energy is bad, then all things are bad, including yourself.
The official beliefs of our society are passed down from generation to generation. Unless you are very independent, you have internalized  mainstream beliefs.  To the degree that you have done so, these deep philosophical values will cap how much happiness and good you can accept into your life on a daily basis.
Your beliefs as to your worthiness and deserving literally determines how much you can accept into your life as well as our survival as a civilization!
People will do horrible things in service of misguided beliefs. People think that they are righting wrongs and that's how they incorrectly justify their evil deeds. It is their beliefs that cause their poor behavior rather than evil intent. We do not harm or punish people we think are good, we only do this to those we believe are reprehensible or deliberately harming others.
We read or interpret human nature according to our own deepest philosophical beliefs. However, our civilization and mainstream beliefs are based on a false premise.
The myths on which our civilization are based are very dark. This in turn causes us to act in a way that falsely justifies harming others.
We may think that we are being holy and virtuous in an act of correcting a wrong, when in fact we are reading reality incorrectly. When this happens, we are the ones that are incorrectly harming others.
The concepts conveyed in this website are within these books.

www.ThoughtsFormMatter.com