---

ARE PEOPLE GOOD? Scientific & Philosophical Reasons Why the Soul & All People Are Altruistic Inside
---
What are the scientific and philosophical reasons why people are good?
Is the soul altruistic?
Are all people altruistic?
If people are good, why does the opposite seem true?
I will answer these questions now.
EINSTEIN
"The only thing that interferes with my learning is my education."
― Albert Einstein
---
Yes, people are good inside. It is only beliefs and resulting behavior that often seems evil.
Quantum mechanics and David Bohm reveal a new scientific awareness that the universe is composed of one unbroken field of energy. The metaphysical philosophy given here tells us that this energy is consciousness and that consciousness is altruistic. Therefore, you and everything else in the universe are altruistic. You are good.
Because our thoughts form our reality and create our experience we are free to materialize the opposite assumption that we are unworthy. However, that is a false principle. It is not an inherent truth regarding the universe or All-That-Is.
When we watch the news on our TV we see what seems like evidence of man's duplicity. However broken and tainted humans seem to be, these instances of poor behavior are a manifestation of beliefs. Our civilization is based on the belief that we are basically bad rather than good. These beliefs manifest as behavior. Anything contrary to the goodness inherent in all life is a result of projecting false beliefs and misinterpretation of events due to those same false beliefs.
We see how difficult it can be to penetrate the propaganda of fake news. It is even more difficult to help people out of negative convictions that we were all brought up on. Popular opinion and mainstream beliefs create a collective hypnosis.
EASTWOOD
WILLIAM EASTWOOD'S REAL-LIFE TEST OF THE CONCEPTS, PREVIOUSLY UNPUBLISHED
---
The "powers that be" tried to stop me but failed. This book is the story of what happened to me. For the first time I explain why government agents failed to stop me.
After I experienced much success testing these concepts in my teenage years, I set out on a MUCH BIGGER mission to educate humanity. As a precursor I wrote a book titled, "The Dragon Slayer." The Dragon Slayer was a projection to a future time in which I had succeeded in my mission.
"EVERYTHING WE ARE EXPECTED TO BELIEVE AND WERE TAUGHT IN SCHOOL IS WRONG! It is all absurd!
"Consciousness creates reality and thoughts form matter! If you want to be powerful you have to go by the facts about reality and that means discovering the truth! Otherwise you are as blind as a bat and ineffective as a sloth!
"Our belief systems are so toxic that some children decide it is too dangerous to communicate with the world and so they are born with what we call "autism."
"It would be one thing if the world was intrinsically as we believe it is, but it is not. The negativity and chaos we experience is a projection of a failed negative belief system. Children that are born with autism are reacting to their parent's and society's core beliefs.
"Everything from bullying to excessive demands on individuals—the source of all our problems—is born of distrust of human nature around which our civilization is built.
"Einstein's friend, David Bohm, gives us a scientific paradigm that explains how this is possible. Our reality is a holographic projection of our beliefs, thoughts and emotions.
"To create a new and successful civilization we must discard the highly negative myths that caused current failure and in their place project beliefs that will produce success.
Thoughts and matter are composed of the same substance — electromagnetic fields. Thoughts literally form matter. If we believe we are tainted, then that is what we project into matter and events.
Click above to learn more
THE HOLOMOVEMENT & UNDIVIDED WHOLENESS
"The global altruistic, autonomous movement is a rapidly expanding circle of people who are recognizing the non-competitive, cooperative and non-selfish workings of the universe. These beliefs will generate different behaviors, institutions that are more friendly and an overall transformed projection of reality.
"Our social problems are a kind of healing crisis which are meant to lead us to the answers. The truth is more positive than we can presently conceive. But before we can get to the Promised Land we must first escape the meritocracy, chaos and crumbling systems based on false beliefs.
"We are in a new spiritual age of metabiological awakening."
— William Eastwood
Universal energy is a positive energy with constructive and creative predispositions. The universe is proof of that. So is the existence of civilization.
The vast majority of people are consciously of good intent, and on the deepest level all souls are good.  However, because everyone has a different set of philosophical beliefs, not all of which are correct, these beliefs will determine how they behave. Regardless of their philosophical beliefs, however, virtually everyone will do what they think is the right thing to do under the circumstances.
What one person thinks is good another may see as deplorable
One person may think that being kind is the best approach, while another may think that stoning a sinful person is the best approach. By hindering or punishing that which is bad they believe they are advancing that which is good.
The latter example is a result of distrust of human nature, whereas the first and kind act is a result of believing people are inherently good, or at least salvageable. The main point I am making is that both sets of people think they are doing what is best, right or morally sound.
---
We are told people are spoilers of the planet, fools bound to destroy themselves. But if people are bound to destroy civilization what created it in the first place? What caused brother and brother, families and neighbors to come together to form civilization in the first place?
The natural characteristics of man created civilization. The natural love of family and others, the desire to come together and work for common good. The love of each other and immense creativity within man's spirit is as strong as it was a million years ago and will be a million years in the future.
Human altruism and love are infinitely strong; and formed civilization in the first place.
Your thoughts create your reality regardless of what anyone says to the contrary.
How can everyone be wrong?
---
In the same way anyone thinks they are right — cognitive dissonance. They see what they want to see.
Because our thoughts create our reality, the thought that our thoughts do not create our reality creates our reality. Not only are our beliefs projected into events holographically, but they also filter our perception, which is why people are always convinced they are right. Our civilization is hypnotized by the strong belief that our thoughts do not create reality. But…
How can the experts and scientists be wrong?
---
To understand the "authority" of this site and the power of collective hypnosis, click FAQs below. Otherwise you may never understand our credibility.
Click above to learn more
The solution to the world's problems.
Your thoughts create your reality, but that's not all.
FOR THE BENEFIT OF MANKIND
To understand the "authority" of this site and the power of collective hypnosis, click below. Otherwise you may never understand our credibility.
Click above to learn more
QUANTUM PHYSICS MIND-BRAIN MODEL
---
"We cannot solve our problems with the same thinking we used when we created them…  A new type of thinking is essential if mankind is to survive and move toward higher levels."
— Albert Einstein
Click above to learn more
Click above to learn more
The most advanced and credible science in the world reveals that we project what we believe. So why is this so important?
What we believe about human nature individually and collectively manifests as our reality!
Darwin's Evolution tells you that you are a flawed accident and religion tell you that you are sinful, and both have converged to give us the contemporary world. Because our beliefs, thoughts and emotions form our reality these ideas tend to distort or outright manifest as the physical experience.
---
You Are a Beautiful.
The Human Soul is Good.
The Spirit Is Altruistic.
Reasons Why the Soul & All People
Are Altruistic Inside
45

EASTWOOD
45 years of research goes into every book
With "WHAT IS THE CAUSE OF..." you can solve your problems and the world's problems at the same time. "WHAT IS THE CAUSE OF..." explains the real cause of all personal and social problems. Then it gives you methods to achieve goals based on an algorithm that can be applied to all goals.
.
Paperback / eBook DIRECT FROM MANUFACTURER - most reliable source -fastest delivery - lowest price
---
Einstein said there is one decision we make every day that determines whether or not we live a happy life.
"The most important decision we make,"
Einstein said,
"is whether we believe we live in a friendly or a hostile universe."
Why believing people are good helps you
Whether we believe people are good (friendly and helpful) or not, is even more important than believing the universe is friendly. Because your beliefs form your reality, believing people are friendly and helpful may be the most beneficial belief you can hold.
Everything important comes through other people. Your job or career, your customers and profits, friendships and lovers.
If you do not already firmly believe people are good, your life will have many voids. Kindness, friendship and opportunities will be in short supply.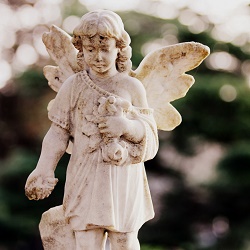 Affirmations like, "people like me and I like people," or "the universe is a friendly place and all the help and money I need is everywhere," are what you should be telling yourself every day.
This is how you use the law of attraction and the law that beliefs create in the most intelligent and effective way possible.
Your worldview is your key to success. The firm conviction that people are good is the bedrock of a solid worldview. This core belief will insure a long, rich, fulfilling and thriving life.
It will certainly bring you love, friendship and happiness in life.
.
45

EASTWOOD
45 years of research goes into every book
Cause and symptoms of depression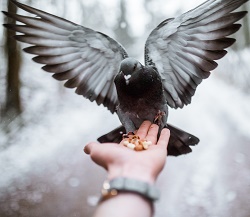 When we are depressed, the universe seems to be random and unsympathetic, even cruel. We become victims of everything.
Some people spend their entire lives holding this core belief, and they might not even be aware of it. They live as though they are victims to their circumstances.
The world, to them, is threatening and something to protect themselves from. Because their beliefs form their reality, this is what they manifest as their reality.
The solution is the same for everyone
Even if you do not hold that belief, focusing on human goodness is one of the best things you can do. If you want prosperity and happiness, consider how good people really are, yourself included.
HUMAN GOODNESS Philanthropy on the rise
---
You are a beautiful person, but what you believe is what is most important. You may not be completely convinced of your goodness because we do not always get the message from society that we are beautiful, good souls.
Sometimes we hold conflicting beliefs and are unaware of them. You may think you believe you are good, but still hold doubts in some areas. 
You may judge yourself negatively in certain areas. You may think certain tendencies are bad. You may punish yourself for what you believe to be inadequacies. Virtually everyone does it.
Even if you do not punish yourself consciously, it is common to have achievement ceilings related to one's internal sense of how much they deserve.
---
Behavior follows belief and not the other way around.
The amount of money you make and amount of good that you allow into your life is directly tied to your core beliefs about human nature. And these come from society.
Saints and sinners alike inherit their beliefs from our culture when they are very young. If anyone has reprehensible behavior it is because they believe human nature is evil, flawed or unworthy. We then create that by projecting it into physical events.
---
Objective science cannot prove anything either way, but new science does. Objective science uses instruments that divide scientists from what is being studied.
Believe in yourself and trust yourself, your energy and your strength. Base your life on your strength and successes.
Click above to learn more
Thoughts come first; actions and physical events follow. This is precisely why it is so important that we examine our beliefs.
People who do not believe human nature is good cannot be trusted to make the right decisions. This is why we need the altruistic, autonomous movement.
---
Traditional spiritual views tell us that to be spiritual is better than to be focused on the physical. This is not necessarily true. The physical world, the body and its appetites are the manifestation of spiritual energy. If you want to raise your energy by doing something that makes you feel really good, but this is frowned upon, it may be pure myth to think what you are doing may somehow be non-spiritual or morally corrupt, selfish or whatever. This is a subject covered in my first book, "The Solution…"
THE LANGUAGE OF BULLIES, cruelty, and division are products of a deeper entrenched problem in the U.S. in particular. The nation's problems are only symptoms of the actual underlying problem. Read more.
The cause of division and conflict
---
"The Solution..." explains and clarifies further.
ENDORSEMENT
"We can literally change the course of civilization by lifting the race to a higher path through implementing the solution."
— Mario Fusco, TH.D., RS.D, B.S.c.
.
Here and now, we have the power to work magic of such proportions we have never fathomed. A culmination of a 45-year study and application. We must recognize the fantastic power we possess and learn to use it constructively. Such power waits for us to claim it. It is of no use until we awaken to it. A highly controversial book. Open your mind now!
It is all here, in the solution. 424 pages.
The content of Earth Network websites is based on this book.
---
Yes, the soul is altruistic.
We know that the soul and all people are altruistic inside because we are all composed of the same kind of consciousness and that consciousness is good. However, our beliefs, thoughts and emotions create our reality, and the core belief of mainstream thinking is that human nature is untrustworthy. Because we project our beliefs into matter, human nature, therefore, seems untrustworthy.
Beliefs are like software installed in a computer in that our beliefs tell us how to function in the same way that a software tells a computer how to function. We know that faulty software in a computer will make that computer malfunction, and so it is the same for faulty beliefs. Our beliefs and the resulting behaviors they generate do not suggest that we are bad any more than faulty software suggests a computer is flawed.
In both cases, if we change the programming the result will be different, and that is what the Altruistic, Autonomous Movement does. If you believe you are altruistic, you will behave better than if you believed you were a bad person.
---
We create what we believe and the word has firmly believed human nature and earth life was sinful for thousands of years.
Good or bad, what you expect is what you get. And for 5,000+ years civilization has been based on the firm conviction in the evil and unscrupulous nature of man. This is why we have our wars and violence, not because we are evil but because we believe we are.
Our limitations are a result of our inability to expunge the beliefs of culture. They are within us and hard to ignore. Intellectual understanding is not enough. In order to really take control of our being and our life to create something fantastic we have to integrate this knowledge into our cells and being.
I have been studying this since around 1973, everyday of my life. I am sharing everything I have learned.
Everything in the universe, manifest and un-manifest, is part of a single unified energy movement. The lesson in this is that no matter how you slice the pie, the ingredients are the same. We are all cut from the same fabric.
That does not make us good, but it is obvious that something is right or we would have destroyed ourselves a long time ago.
45

EASTWOOD
45 years of research goes into every book
THIS BOOK WILL CONVEY AN IMPORTANT MESSAGE!
---
This book will explain conscious evolution. What is revealed will lead to a new civilization. Understanding will change the world as we know it. Either we accept new knowledge and thrive or we become overtaken by violence and other problems and perish.
The scientific nature of the single energy field is that is thus goodly inclined. The nature of the conscious energy is good. Whether you call it energy or consciousness, if it is good, everything, including yourself, is good, but if that energy is bad, then all things are bad, including yourself.
The love we feel now and after death reveals the nature of this energy. Your heart will tell you the truth.
New science application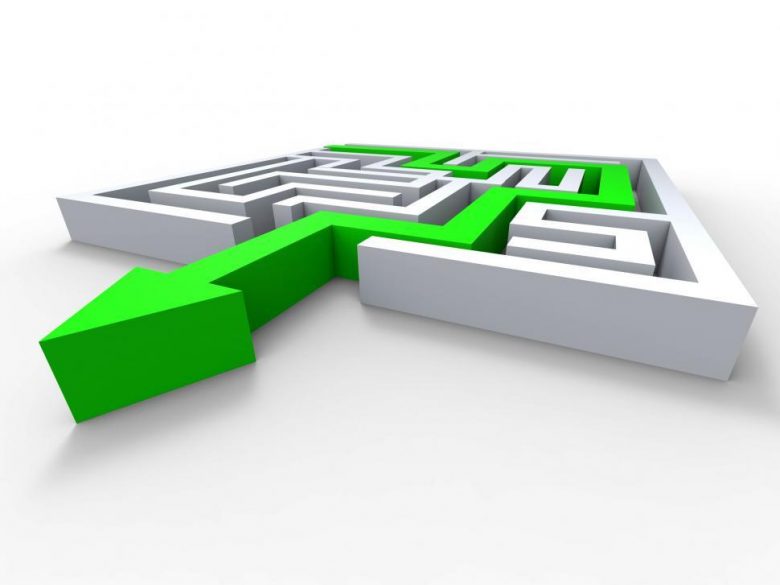 When you manifest something positive, such as a book that represents the truth and the answers you are seeking, maintain that book and whatever represents what you want in your life as best you can.  This creates an energy pathway for more of the same to come into your life. It also connects you with the author and all others who are connected to the object and/or information it represents.
This is the only way you can change the patterns in your life. If you want to materialize a better quality physical experience this is what you do. You bring what you want into your reality. I have done this and always have my favorite, most powerful books at arm's reach.
It was not necessarily easy to bring these books to you. Those who expose ignorance often pay a heavy price and many are shunned or attacked. This is true of people like Edgar Cayce, Nicola Tesla, David Bohm , Robert Jahn of Princeton and myself, William Eastwood.
I urge you to buy whatever books you can comfortably afford from your favorite metaphysical authors. There are many other benefits in doing so. A purchase is an affirmation of your manifesting power and prosperity, and it is a testament of your determination to improve yourself and your life.
Practically and symbolically, correctly made purchases are extremely important, not just to you but also to those who make these metaphysical books available to you.
As a heart pumps blood, the void created in each pulse draws in more blood, and this is how energy behaves. You must give or outflow energy to receive. In religion and spirituality this is behind the Golden Rule concept.
Your most valuable possession will always be yourself. If you do not invest in you, then you are saying that you are not important. Those who do not invest in improving themselves and their abilities, do not draw more (ability, quality, etc.) from the universe.
Learn to manifest quality and value in yourself. Learn the art and science of living a good life and manifesting what you want in life. Bring forth that which you seek.
45

EASTWOOD
45 years of research goes into every book
ePub (eBook)
At any time, matter can be completely changed by the activation of conscious thought. Your environment is a product of your thoughts and feelings. By projecting the specific thoughts and feelings that embody your desires you can immediately being a process of change. You are in control of your experience.
Money is energy and energy is good. Prosperity is a reflection of the abundance and goodness of the universe.
Click above to learn more
.
---
The human race will be saved!
---
A new unifying principle is the only solution to save humanity from the potential destruction that exists at this time in history.
Our very survival is now at stake, and that is why I am grateful that I can help at this time to make a difference and help to move the human race in the most beneficial direction possible.
A highly recommended article.
Eastwood founded the Altruistic Movement (below).
45

EASTWOOD
45 years of research goes into every book
What happened?
---
.
There are many problems in the world today
---
TRANSFORM AND IMPROVE YOUR LIFE IN EVERY POSSIBLE WAY
---
Help to put an end to starvation in the world... children suffering... human rights violations... conflicts and more by buying a book. (see: EN mission statement).
When you buy a book, consider it a donation helping people around the world (see: Mission Great Civilization).
---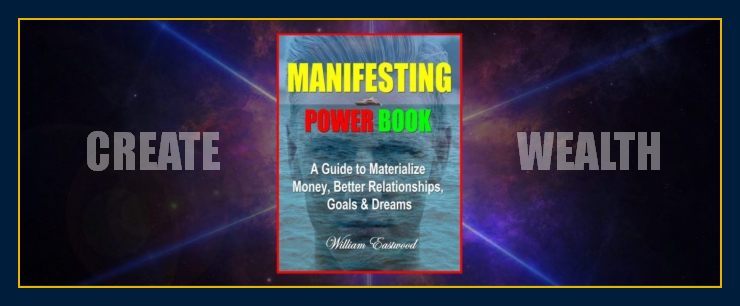 If you are unable to afford a book, the daily affirmation page can get you started on your way to materializing all your goals and aspirations.
Affirmations are the science of reprogramming the mind for success. Everything we have been taught is wrong, yet our beliefs and thinking habits often resist our efforts to change them. This is why our affirmation science is needed. We are providing what the people of the world are asking for.
Click on the spinning globe at the top of any page to go to the day's affirmation page.
Author of Earth Network articles and books.
"I appreciate people supporting my work because I paid a high price to be the first to bring this knowledge to the world.
What do you want to create? Eastwood's methods of achieving goals are based on new scientific paradigm of University of London physicist David Bohm, a former protégé of Einstein's and over 45-years of research and application. These methods work. Begin now to create the reality you have only dreamed of with William Eastwood as your guide.
There is an amazing story behind this site and books. There are huge changes taking place in the world. The forerunners are running up against those barriers that prevent progress in the world.
"Great spirits have always encountered violent opposition from mediocre minds."
― Albert Einstein
---
Click above to learn more
TWO OF 12 POPULAR BOOKS BY WILLIAM EASTWOOD
   
THE FIRST KEY: $3.99

Phoenix

International 5 STAR Review
Verified Purchase

Paperback / eBook DIRECT FROM MANUFACTURER - most reliable source -fastest delivery - lowest price.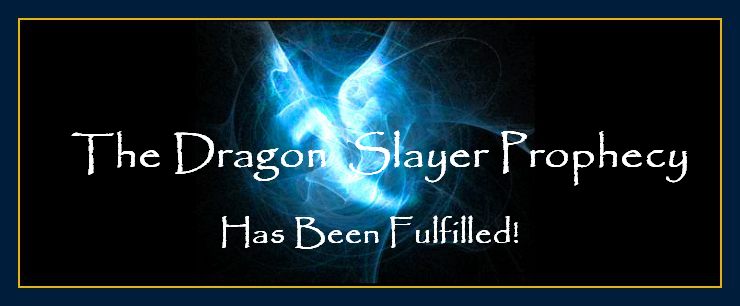 The Dragon Slayer prophecy is a fantastic prediction made in the previous century. The TRUMP RIOT article and my SOLUTION to violence, COVID-19 and other mainstream issues are part of what was predicted.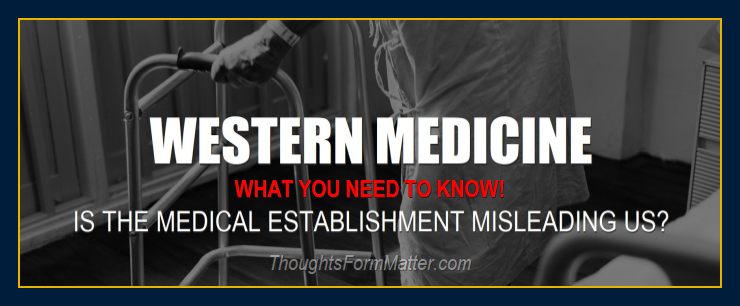 Take your country back from primitive superstition, violence and ignorance.
Enter the new future
Knowledge can change the world as we know it.
[/su_expand]
.
ARE PEOPLE GOOD? Scientific & Philosophical Reasons Why Soul & All People Are Altruistic Inside
Copyright © 2019, 2020,2021,  By: William Eastwood.
Primary article concludes here.
---
FOUR SCIENTIFIC EDUCATIONAL SITES — ONE PHILOSOPHY
A singleAMAZING philosophy!
100's of articles!
4 EN websites!
They are meant to be used together.
Click between them!
Click below for list of articles.
Click below for master page.
Thoughts form matter links
---
Categories: ARE PEOPLE GOOD? Scientific & Philosophical Reasons Why Soul & All People Are Altruistic Inside. You are a Beautiful Person. How do my thoughts create matter? Can imagination and thoughts create miracles and magic?  Thoughts form happiness and joy. Scientific & Philosophical Reasons Why Soul & All People Are Altruistic Inside. Click on our site and books to learn more.
What happened to the magic of early childhood? The answer reveals the secrets of reality.
Review of article and extra material.
ARE PEOPLE GOOD? Scientific and Philosophical Reasons Why Soul and All People Are Altruistic Inside
In my studies of quantum physics, I have learned that everything in the universe, manifest and un-manifest, is part of a single unified energy movement. The lesson in this is that no matter how you slice the pie, the ingredients are the same.
If consciousness is good, everything, including yourself, is good, if that energy is bad, then all things are bad, including yourself.
The official beliefs of our society are passed down from generation to generation. Unless you are very independent, you have internalized  mainstream beliefs.  To the degree that you have done so, these deep philosophical values will cap how much happiness and good you can accept into your life on a daily basis.
Your beliefs as to your worthiness and deserving literally determines how much you can accept into your life as well as our survival as a civilization!
People will do horrible things in service of misguided beliefs. People think that they are righting wrongs and that's how they incorrectly justify their evil deeds. It is their beliefs that cause their poor behavior rather than evil intent. We do not harm or punish people we think are good, we only do this to those we believe are reprehensible or deliberately harming others.
We read or interpret human nature according to our own deepest philosophical beliefs. However, our civilization and mainstream beliefs are based on a false premise.
The myths on which our civilization are based are very dark. This in turn causes us to act in a way that falsely justifies harming others.
We may think that we are being holy and virtuous in an act of correcting a wrong, when in fact we are reading reality incorrectly. When this happens, we are the ones that are incorrectly harming others.
The concepts conveyed in this website are within these books.

www.ThoughtsFormMatter.com