---

ARE PEOPLE GOOD?

Scientific & Philosophical Reasons Why

the Soul & All People Are Altruistic Inside
You Are

a

Good Person
---
Click Image for EN founder's video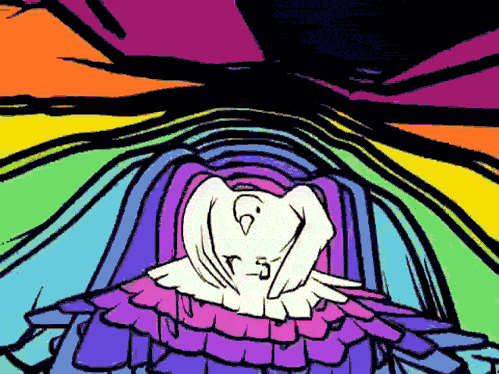 How do thoughts form matter?

Thoughts trigger a universal algorithm

Thoughts are energy and energy cannot be destroyed. Thoughts form Consciousness Energy Units (CEU's). Like seeds, CEU's possess their own impetus for growth and materialization. CEU's continue to exist and pass through inner levels of consciousness to form pre-matter within and below the subconscious.

On the deepest level, CEU's activate a universal algorithm that exists in all consciousness. When sufficient energy is accumulated, CEU's form into matter according to the pattern your originating thought-forms have imbued them with.

How do thoughts form matter?

Thoughts are energy which continues to exist. Thoughts combine with similar thoughts on inner levels. These turn into probable events which contain the impetus and pattern necessary to evolve into the complexity of matter.

Once sufficient intensity is achieved and certain requirements met, selected probable events manifest as ordinary events.

The balance of your thoughts, intentions, expectations, and those areas where you are focused or deeply emotionally involved will materialize as dominant areas of experience.

Why don't scientists believe thoughts form matter?

Many top physicists do know that thoughts forms matter

It is the rest of science, media and the world who do not want to listen to what they are saying.

Max Planck.

Max Planck

, Nobel PrizeWinner: "I regard matter as derivative from consciousness."

— The Observer, 1/25/1931

Max Tegmark of MIT

Click on the "Max Tegmark of MIT" button below to see current official confirmation from a respected physicist in the scientific community that matter is a state of consciousness.

Consciousness is a State of Matter: MIT

The official scientific establishment as a whole does not want to admit consciousness creates matter. There is a reason why.

Early scientific instruments could not measure consciousness or quantum activity. Scientists could not prove or disprove anything about consciousness, and so they eventually assumedconsciousness had nothing to do with bottom-rung reality, without proving it did not. Eventually science as a whole took the official stance that consciousness had nothing to do with bedrock reality.

To go against the materialistic view that was adopted by the world is to threaten the entire worldview and authority of science.

"Few realize mind forms matter because the worldview of educators, the legal and medical establishment, media and society, is based on the consensus that comes from the bias scientific establishment rather than individual physicists.

C = Ef - EQUATION: Origin and Meaning

Truth

You can get lost trying to understand consciousness by reading scientific articles. I offer links to some excellent scientific studies as a courtesy to you only. I know in simple terms that the physical world is a projection we each create with our own consciousness. If four people enter a room there are four rooms. I figured that out over four decades ago.

Consciousness is irreducible and is both individualized and part of an unbroken field. Quantum mechanics is the study of that field of energy. Your consciousness has very deep, eternal meaning that cannot be measured with a ruler, and so all scientific studies will miss that part of the picture.

All consciousness is of an equal, amazingly high grade; and just so you know, your personality and individuality will never be lost. Who you are will survive death. I am not a religious person, because I will add that you are also good, and most religions will say you are evil.

Ignorance is separation from truth and it is the closest thing there is to evil. Our civilization has been based on separation from truth for centuries and we therefore do not even know where we come from! That shows just how ignorant we are.

The whole of civilization has been reading reality backwards for thousands of years. You can't understand reality by looking at the physical world because that world is a consciousness hologram that you are creating. If you follow most scientists they will just get you more confused.

I provide hundreds of articles in plain English, and you don't need to be a scientist to understand any of it. Use your heart and intuition. All knowledge is within you, and you are a portion of the Divine consciousness that forms everything. You are forever safe and loved, and this will never change, not for a billion years.

For those who are interested I often begin my articles with some science because it is important to use your intellect. For something to be true it must make sense to you both intellectually and intuitively.
Click above
Consciousness is a State of Matter: MIT
However, the official of views of the civilization cast you in a less kind light. There is a conflict between the official mainstream view of human nature and the natural and authentic altruistic self
Our civilization is based on the idea that human nature is untrustworthy. This is a core belief generating all the violence that we see on TV.
The problem is that this negative focus manifests. These manifestations reflect and reinforce the deep philosophical convictions that bring about the negative focus in the first place.
The Problem Causing All Other Problems
Please read the authoritarian article to understand the underlying cause of all violence and bullying in our society.
Are you free to create the life you want?
We can't solve a problem we are unaware of

The Inner Judge & Victim Control Us
The Authoritarian Bully World's Worst Problem

What one person thinks is good another may see as deplorable
The vast majority of people are of good intent.  However, everyone has a different set of philosophical beliefs.  These beliefs determine their approach  to improving themselves and other people.
One person may think that being kind is the best approach, while another may think that stoning a sinful person is the best approach.
The latter example is a result of distrust of human nature, whereas the first and kind act is a result of believing people are inherently good, or at least salvageable.
People will do horrible things in service of misguided beliefs. People think that they are righting wrongs and that's how they incorrectly justify their evil deeds. Everyone does it, from bullies to police, to terrorists.
When we distrust human nature, our values and hence laws can go down this road. We don't harm or punish people we think are good, we only do this to those we believe are reprehensible or deliberately harming others.
We read or interpret human nature according to our own deepest philosophical beliefs. However, our civilization and mainstream beliefs are based on a false premise.
MYTHS: Old Science, Materialism, Darwinism
The myths on which our civilization are based are very dark. This in turn causes us to act in a way that falsely justifies harming others.
We may think that we are being holy and virtuous in an act of correcting a wrong, when in fact we are reading reality incorrectly. When this happens, we are the ones that are incorrectly harming others.
BEHAVIORAL SCIENTIST Exaggerated Masculinity
US is World Leader for Rate of Incarceration
Beliefs determine behavior!
Our deepest core is altruistic, but because of faulty concepts our civilization is in danger of manifesting the worst imaginable scenario!
American Masculinity is Cause of Shootings
THE SOLUTION TO ALL OF HUMANITY'S PROBLEMS & The Secret to Creating the Life You Want
How official belief systems affect us personally
We must look at our beliefs! Read the articles on this site. This is important and practical information. What you believe is to some extent what your parents believed.
The official beliefs of our society are passed down from generation to generation. Unless you are very independent  you have internalized  mainstream beliefs.  To the degree that you have done so, these deep philosophical values will cap how much happiness and good you can accept into your life on a daily basis.
Your beliefs as to your worthiness and deserving literally determines how much you can accept into your life as well as our survival as a civilization!
C = Ef:  THOUGHTS FORM MATTER:  FAST TRACK TO SUCCESS
Your Fast Track to Success  link (C = Ef) above loads in milliseconds
Remove Invisible Barriers to Success
How Do I Stop Negative Thinking?
The amount of money you make and amount of good that you allow into your life is directly tied to  your core beliefs about human nature. And these come from society.
Saints and sinners alike inherit their beliefs from our culture when they are very young. If anyone has reprehensible behavior it's because of this this core belief.
Human nature is good
The bottom rung problem threatening civilization is that we do not believe human nature is good. This incorrect thinking gives rise to virtually all our other problems. Our religions have long ago contaminated our minds. Now our very senses and conceptual training forces bias views. We are not the garbage heap of the universe! We are good souls.
Even the most intellectual thinkers tell us man will destroy civilization. We are told people are spoilers of the planet, fools bound to destroy themselves. But if people are bound to destroy civilization what created it in the first place? What caused brother and brother, families and neighbors to come together to form civilization in the first place?
The natural characteristics of man created civilization. The natural love of family and others, the desire to come together and work for common good. The love of each other and immense creativity within man's spirit is as strong as it was a million years ago and will be a million years in the future.
Human altruism and love are infinitely strong; and formed civilization in the first place.
THE SOLUTION to All of Humanity's Problems
Consciousness Shift 5000 + Years Ago
---
You Are a Beautiful.
The Human Soul is Good.
The Spirit Is Altruistic.
Reasons Why the Soul & All People
Are Altruistic Inside
The Reason for Lack of Love & Kindness
All thinking and conclusions in all areas of modern thinking  are all based on a false science and a central premise that says man is bad or sinful, when instead the opposite is true. We are an incredibly good species and civilization and our potential for our future is unimaginable.
How is it possible to build a successful life on this faulty foundation? It is not. Even the most enlightened people have to turn around in their journey of self-realization and begin teaching others their goodness.
If human nature was inherently selfish, you wouldn't feel the impulse to give a lost person directions. If the worst beliefs of science and religion were true, humanity would be in far more turmoil that we are now.
When you see a person in need, how do you feel? The way you react speaks clearly of your good nature.
You must be strong by believing in your strength. Ignore everything mainstream thinking tells us about human nature. Believe in yourself & trust yourself, your energy and your strength. Base your life on your strength and successes.
Darwin's Evolution tells you that you are a flawed accident and religion tell you that you are sinful, and both have converged to give us the contemporary world. This is a huge problem, because our beliefs, our thoughts and our emotions form our reality. They literally manifest as the physical experience we have from day-to-day.
Our beliefs manifest physically. When we believe human nature is tainted, that is what we experience because that is what manifests.
Thoughts come first; actions and physical events follow. This is precisely why it is so important that we examine our beliefs.
It's all so easy!
Assumptions are belief. Anything you assume to be true you tend to create physically.
If you want to change your life, just change what you are telling yourself is true in your head. A situation can have any outcome. The outcome is set by you. If you tell yourself in your head, this is going to work out, or, the result will be positive, then that is what you tend to create. This is why affirmations are so valuable.
Begin to change your life by applying affirmations on a daily basis. If possible, learn to think in affirmations.
Manifesting anything you want in life is easy when you know how. Begin to create your dreams now!
Don't believe anyone who tells you something is wrong with you, or who leads you away from your own inner authority. You are a spiritual being of incredibly deep integrity and goodness.
Learn to acknowledge the beauty and miracle of what and who you are. The reality within you is magical, eternal, strong and triumphant. Your inner self is stronger than you can imagine, and you are your inner self. Trust yourself, who you are and your integrity. Anyone who tells you that you cannot trust yourself is a traitor. Believe in your own intuition, goodness and wisdom.
You are a portion of All-That-Is. You are a creator who creates realities. You are even now creating your reality with your thoughts and emotions.
Build a life based on your natural power and ability to succeed. Manifest the incredibly beautiful self that you are in all that you create in your life. Sense the miracle and beauty within you now. Be your best and believe in your ability to do that every day.
---
"What is right is not always popular, and what is popular is not always right. "
— Einstein
---
We are all cut from the same fabric
In my studies of quantum physics, I have learned that everything in the universe, manifest and un-manifest, is part of a single unified energy movement. The lesson in this is that no matter how you slice the pie, the ingredients are the same.
If consciousness is good, everything, including yourself, is good, if that energy is bad, then all things are bad, including yourself.
The love we feel now and after death reveals the nature of this energy. Your heart will tell you the truth.
Believing people are good can help insure success
Believing people are basically good at the core, is a very powerful belief that can help you tremendously.
The belief that people are good is related to the belief that the universe is friendly.
Einstein tells us that believing the universe is friendly determines happiness in life
Einstein said there is one decision we make every day that determines whether or not we live a happy life.
"The most important decision we make,"
Einstein said,
"is whether we believe we live in a friendly or a hostile universe."
Why believing people are good helps you
Whether we believe people are good (friendly and helpful) or not, is even more important than believing the universe is friendly. Because your beliefs form your reality, believing people are friendly and helpful may be the most beneficial belief you can hold.
Everything important comes through other people. Your job or career, your customers and profits, friendships and lovers.
If you don't already firmly believe people are good, your life will have many voids. Kindness, friendship and opportunities will be in short supply.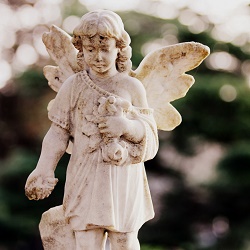 Affirmations like, "people like me and I like people," or "the universe is a friendly place and all the help and money I need is everywhere," are what you should be telling yourself every day.
This is how you use the law of attraction and the law that beliefs create in the most intelligent and effective way possible.
Your worldview is your key to success. The firm conviction that people are good is the bedrock of a solid worldview. This core belief will insure a long, rich, fulfilling and thriving life.
It will certainly bring you love, friendship and happiness in life.
.
Cause and symptoms of depression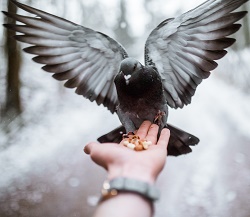 When we are depressed, the universe seems to be random and unsympathetic, even cruel. We become victims of everything.
Some people spend their entire lives holding this core belief, and they might not even be aware of it. They live as though they are victims to their circumstances.
The world, to them, is threatening and something to protect themselves from. Because their beliefs form their reality, this is what they manifest as their reality.
The solution is the same for everyone
Even if you don't hold that belief, focusing on human goodness is one of the best things you can do with your free time.
If you want prosperity and happiness, consider how good people really are, yourself included.
HUMAN GOODNESS Philanthropy on the rise
Do you believe that you are a beautiful person?
You are a beautiful person, but what you believe is what is most important. You may not be completely convinced of your goodness because we do not always get the message from society that we are beautiful, good souls.
Sometimes we hold conflicting beliefs and are unaware of them. You may think you believe you are good, but still hold doubts in some areas. 
You may judge yourself negatively in certain areas. You may think certain tendencies are bad. You may punish yourself for what you believe to be inadequacies. Virtually everyone does it.
Even if you do not punish yourself consciously, it is common to have achievement ceilings related to one's internal sense of how much they deserve.
All positive and negative beliefs manifest in experience and some will materialize in the body. Negative beliefs can manifest as illness, accidents and health issues.
Positive views of yourself, however, can manifest as health, exuberance and beauty
.
This is why believing you are good is so important. And what you think about yourself is related to what you think about human nature in general.
If you think people are generally good, this is likely what you think about yourself, and vice-versa.
Your thoughts form your reality
THE SOLUTION TO ALL OF HUMANITY'S PROBLEMS & The Secret to Creating the Life You Want
Click above
Human goodness is real
Human goodness is real, and it is the most important thing to believe. Believing you are good is going to lead to good health, happiness and satisfaction in life.
Anyone who believes otherwise may suffer greatly in life. If a person or society thinks human nature is flawed, many negative beliefs can be created as a result of that belief.
Our civilization is based on a firm belief in the unreliability of human nature. This is why we have excessive laws and regulations. You are not trusted to do what is right.
Personally, these negative beliefs can manifest in a variety of ways. But if you believe firmly in your goodness you will allow yourself to have a good life. If your beliefs and thoughts are mostly positive, life can be an unending joyful adventure.
Click above
You do not have to be religious to understand the children of God concept.
YOU ARE A BEAUTIFUL PERSON.
DROP-BOX LIBRARY 

Helping you to create the life you want!.
Your own personal metaphysical Library.
The dropdown boxes & buttons lead you to profound & amazing metaphysical insights. The Solution to Problems. Manifest Unlimited Money.
---
Click on the drop-down boxes to find the information you need. Or scroll down to continue reading.
Click above
Click above
Click above
ARE PEOPLE GOOD? Scientific & Philosophical Reasons Why Soul & All People Are Altruistic Inside
Copyright © 2019, by William Eastwood
Knowledge can bring you money, power and love.

New Edition: 6" by 9" paperback: 450 pages.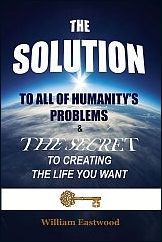 • A low-level crime boss takes over the U.S. & attempts to dissolve the world's greatest democracy.
• An oligarch in Russia deploys a hypersonic nuclear missile system that nations cannot defend against.
• Robert Jahn, professor of Aerospace Engineering at Princeton University, is attacked, & his impeccable research into a whole new dimension to human consciousness is scandalized & slandered.
• A German professor, Frits-Albert Popp, discovers a quantum light system in the human body that threatens the entire paradigm of Western medicine & then his lab is forcibly closed.
• Children are gunned down in our schools.
.
Eastwood quotes Einstein in this book: We unknowingly wield immense power we can learn to use constructively rather than destructively. "The Solution..." tells you exactly how. Yet unseized, such power WILL DESTROY US!
NOTE: The content in this website is based on this book.

Helping you to create the life you want!
RESEARCHING  CONSCIOUSNESS SINCE 1975

Achieve all your aspirations with

POWERFUL

EN books
EARTH NETWORK BOOKS By William Eastwood

Anything is possible. Create your dreams. Start today.
KNOW WHO YOU ARE: We need to wake-up within the dream, and enter our true life.
Anything is possible. Create your dreams. Start today.
THE SECRETS OF THE UNIVERSE UNVEILED: A sample of chapter one of the EN course.

---

EN: EARTH NETWORK: © Copyright 2019, By: EN: All Rights Reserved.
Click on rotating earth at

top of every page to get your daily affirmations.

Everything you need to know to create the life you want!

EN's Course
You Are a Beautiful Person - Key to Freedom
EN's New course: 6" by 9" paperback: 358 pages.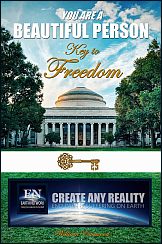 Reveals how you can manifest any reality you desire.
Put an end to all your limitations & acquire the knowledge you need to create all your desires. The best of everything.
Nothing is as we were taught, there is a new art and science to be learned. You exist at the center of a web of probabilities. Each thought and emotion you have will alter what manifests next in your life. If you are adamant about having what you want in your life you had better get it right.
If you follow the masses, you will be as a sheep led off a cliff by the great myths of modern man. Don't gamble your life on majority belief. Your life is too precious.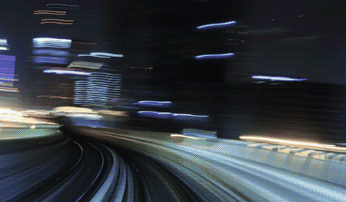 C = Ef:  THOUGHTS FORM MATTER - FAST TRACK TO SUCCESS
Your Fast Track to Success  link (C = Ef) above loads in milliseconds

How Your Thoughts Create Matter & Your Reality
Do My Thoughts Influence Events, People or Reality?
https://www.mindformsmatter.com/2019/06/17/consciousness-creates-reality-mind-does-create-your-life-experience-is-thoughts-materialized/
https://www.thoughtscreatematter.com/2019/09/09/thoughts-influence-matter-your-thoughts-influence-reality/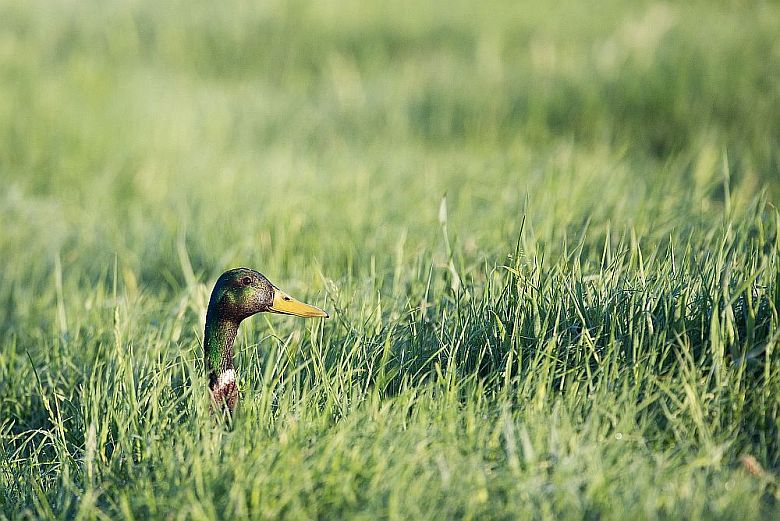 Click above
You are a good person.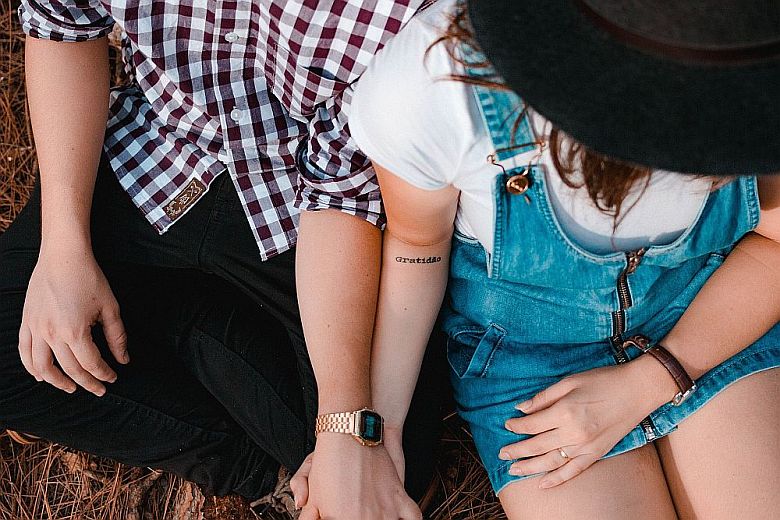 REALITY IS A PRODUCT OF YOUR THOUGHTS
The authentic self we bury during domestication can be reclaimed to produce an authentic and powerful self. 
Learn the secret to consciously creating what you want in life.
---
Categories: ARE PEOPLE GOOD? Scientific & Philosophical Reasons Why Soul & All People Are Altruistic Inside. You are a Beautiful Person. How do my thoughts create matter? Can imagination and thoughts create miracles and magic?  Thoughts form happiness and joy. Scientific & Philosophical Reasons Why Soul & All People Are Altruistic Inside. Click on our site and books to learn more.
What happened to the magic of early childhood? The answer reveals the secrets of reality.
ARE PEOPLE GOOD? Scientific & Philosophical Reasons Why Soul & All People Are Altruistic Inside
In my studies of quantum physics, I have learned that everything in the universe, manifest and un-manifest, is part of a single unified energy movement. The lesson in this is that no matter how you slice the pie, the ingredients are the same.
If consciousness is good, everything, including yourself, is good, if that energy is bad, then all things are bad, including yourself.
How Your Thoughts Form Matter & Form Reality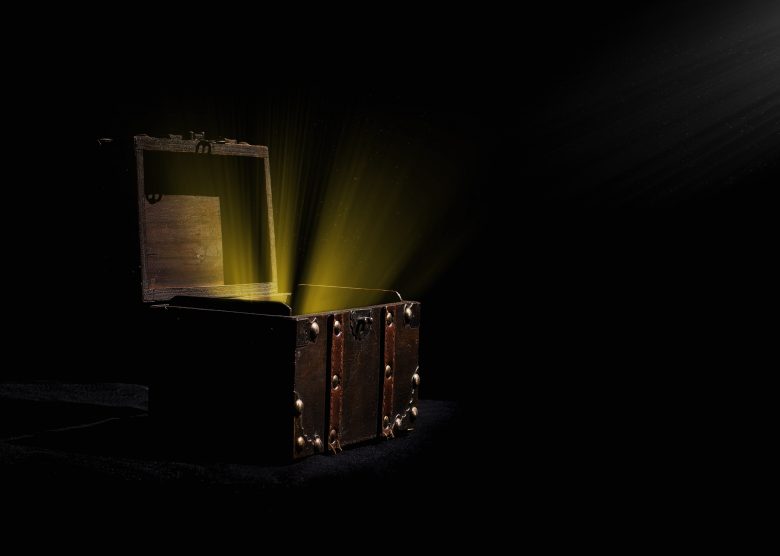 The concepts conveyed in this website are within these books.

www.ThoughtsFormMatter.com