---
ESP: What it is and How to Develop it, Example, Evidence & Proof
---
What is ESP?
How do I develop ESP?
What is an example of ESP, evidence and proof?
I will answer these questions now.
What is ESP?
---
What is ESP? ESP is the ability of mind to know things through other than normal sense channels. ESP channels exist everywhere, as the science indicates.
The scientific paradigm of David Bohm, Einstein's friend and colleague, explains how this can be possible. All of reality, Bohm says, is one unbroken energy movement. Everything is therefore connected, hence allowing for the flow of information between you and other people and events.
Bohm sees all of reality as being an interconnected matrix of dimensions. Bohm says that synchronistic events that bring us what we want in life occur as a result of what happens one level up in what he sees as being a pyramid-shaped hierarchy of dimensions. ESP, or extrasensory perception represents our connection with this higher level of consciousness.
ESP, therefore, involves more than just the ability to perceive events separated from us in both time and space, but to manipulate and create events from the level directly above us.
Bohm says that this higher level is less restrictive, meaning past, present and future probabilities coexist one level up in a spacious present moment. ESP often occurs because we reach this level of consciousness and perceive events beyond our normal range.
ESP is psychic ability or the sixth sense. However, we have inner senses that are almost identical to our outer five senses but simply focus on the inner world and allow us to operate in a different, inner environment. You use your inner senses, for example, when you are dreaming.
ESP also occurs through the body consciousness. Cellular consciousness straddles past, present and future probabilities. When we have a gut feeling something is going to happen, it often is a form of ESP the comes directly from cellular awareness of probable future events.
Why don't ESP predictions always come true? Because the future consists of probabilities that change according to what we believe, think and feel, the kind of ESP that deals with predicting the future is often difficult to achieve. Only when all probabilities are locked in place and point in one direction can we predict the future with relative certainty.
Scientific / cultural resistance
---
The science is undeveloped because upward mobility in a meritocracy is almost entirely a factor of accepting the official paradigm and values of the culture. Any form of ESP would suggest that there is a basic flaw in materialism, which there is. Scientists scripted in a mechanistic worldview or cartesian dualism therefore feel threatened by the evidence whenever presented. They will always filter their perception of events and evidence through their worldview and so will always find errors in findings that suggest their views are flawed. This is especially true in The U.S., which has traditionally been a male dominated / objectively focused culture.
Despite all of that, the U.S. government has recognized the effectiveness of psychic ability. However, in the climate of opposition /skepticism as it exists, these instances of recognition are typically short-lived.
The problem is that the entire paradigm of official mainstream science is based on a false assumption. There is no recognition of the role consciousness plays in the universe, in how it functions and is formed. Official science has not recognized the existence of an inner reality that forms the physical dimension. This is now changing, however, and the division we see in all areas is a result of this paradigm shift.
Organized religion has its beliefs, and the same complications occur with new ideas that clash with religious dogma,
Einstein and David Bohm have cracked the veneer of inaccurate materialism. It is only a matter of time before the whole house of cards will come crumbling down. When that happens, great positive changes will occur in the world. That will be happening by the year 2050.
Our legal system, Western medicine are based on materialism. Anyone who threatens the perception that people are victims will get hellfire responses from those who are heavily invested in "victim roles," and victim advocates groups. And attorneys will back them up, as will the courts.
In the same way, those who suggest that viruses are cooperative / symbiotic life forms and events such as death and disease have reasons for happening (other than being attacked in a Darwinian paradigm) will be rebuked by the medical establishment. Disease is seen as an objective and hostile thing that attacks us.
These views are also often defended by traditional religion. American hybrid belief systems are usually a mix of the worst of religious and scientific myths combined. These double jeopardy beliefs cause people to see reality through the most limited and negative filter imaginable. This is covered in "The Solution…"
Our beliefs, thoughts and emotions are extremely powerful, and we will see and manufacture evidence to support our filter of perception controlled by our core beliefs and scripting.
We are up against extremely powerful agencies backed by the money and belief of generations of powerholders. When a core belief is challenged it is like hitting a nerve in an operation. People can become highly defensive and oppositional and will usually fight back. Sometimes viciously and disregarding the consequences of their hurtful responses /attacks because they will typically blame the opposite party for expressing some form of extremism, pseudoscience, or dangerous ignorance.
Often it is the opposite, but they cannot see that their beliefs fit the actual definition of what a cult is more so than those they attack.
Click above to learn more
QUANTUM PHYSICS MIND-BRAIN MODEL
Holographic reality is a scientific avenue to understanding the new paradigm. The science cannot easily be discounted because of the high standing of Einstein, Bohm and other elite physicists.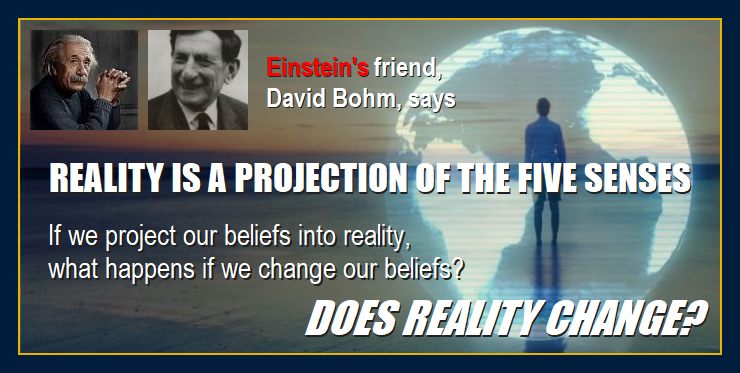 To paraphrase what I said before: David Bohm says that reality is one unbroken field of energy. This explains how ESP can exist. ESP is information moving through what Bohm coined "the holomovement." Information in this field determines what manifests as events. He also says that electrons appear to move like living things and that thoughts and matter are not two distinct things, but are very similar in nature.
FIVE NOBEL PRIZE WINNER'S FINDINGS
Thoughts and matter are both electromagnetic energy. ESP is the existence of mind in matter and its ability to communicate facts to you directly through various levels of your own consciousness. By matter I mean everything, and so information can pass through air and seeming empty space because information forms the universe and determines what manifests in your life.
Thoughts are energy containing information. Your beliefs, thoughts and emotions create your reality.
Click above to learn more
CONSCIOUSNESS IS A STATE OF MATTER: MIT
Eastwood:
profile
---
Reality, Bohm says, is a projection of the mind. Because the mind projects sensations that appear to us and feel solid yet are in fact mostly empty space, we can safely conclude that consciousness or information that forms what we call matter has unlimited scope. This implies that ESP is always operating as the flow of information about all things to all things. This is what ESP is. ESP is when we tap into this flow of information through the universe. ESP is a kind of evolutionary advance.
How do I develop ESP?
---
How do I develop ESP? You can develop ESP by paying attention to your intuition and acting on those insights you receive. If you do not act on the subtle ESP already operating through your mind and body the ESP signals will become weaker over time. If, however, you do act on intuition, the ESP operating through your mind and body will become stronger and more obvious.
You can also develop your ESP by changing your beliefs. If you believe you have ESP you will will see it. If however, you do not believe you have ESP, even if you do you will not recognize that you do. All beliefs that touch on the subject of ESP can be improved upon through focusing on the positive.
Beliefs are not stationary. A simple affirmation can increase or decrease any belief or ability you have. Beliefs are just strong thoughts that have a lot of conviction behind them. Because of their intensity they generate emotion. And all three—beliefs, thoughts and emotions—determines what manifest in your future. All three also determine your ability to develop ESP.
45

EASTWOOD
45 years of research goes into every book
Is there an easy way to achieve your goals and create wealth?
Paperbacks/eBooks DIRECT FROM MANUFACTURER.
By purchasing through Lulu.com (above) you get these books DIRECTLY FROM THE MANUFACTURER and cut out the middle man!—most reliable source—fastest delivery—lowest price.
What is an example of ESP, evidence and proof?
---
What is an example of ESP, evidence and proof? In my own life I have plenty of examples of ESP, evidence and proof.  These examples, evidence and proof are in my latest book, "YOU ARE ALTRUISTIC – A True Story & Message to Humanity." Click the image below to read extraordinary examples of ESP.
FROM MY LATEST BOOK: In one of my clairvoyant adventures, I was given a small gold color metal obelisk which when I placed on my forehead transmitted the entire history of an advanced future civilization directly into my head. I learned both everything they had done right and all the errors they had made.
THESE PRINCIPLES WORK
---
EASTWOOD: "At age 12 I was a shy 'nobody.' Middle class with no advantages and introverted, I applied the principle that thoughts create matter using visualization. I imagined myself a great architect and solar inventor reducing America's fossil fuel dependence and in the limelight.
"It all happened so fast that it made my head spin. Within three months I was on the entire front page of our local newspaper as 'The Kid with the Sun in His Eyes.'
"By age 13 my solar homes were being built in my home town. At 13 years old a Yale Professor called my mother to ask me to work on his solar invention. By 18 I had a contract with the American Supply Company. At the Capitol of the constitution state the eyes of the world were on me as I unveiled a full-scale model of my modular solar system at the annual energy exposition in Hartford Connecticut.
"I was so successful applying the principle "that thoughts create" that I set my goals higher. I had something more important to do.
Click above to learn more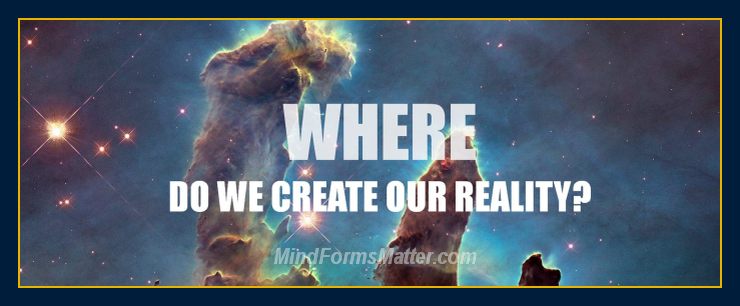 I have many examples of ESP, with evidence and proof. The first was when at age seven, I turned trash into treasure.
.
"EVERYTHING WE ARE EXPECTED TO BELIEVE AND WERE TAUGHT IN SCHOOL IS WRONG! It is all absurd!
"Consciousness creates reality and thoughts form matter! If you want to be powerful you have to go by the facts about reality and that means discovering the truth! Otherwise you are as blind as a bat and ineffective as a sloth!
"Holographic Universe, by David Bohm, Albert Einstein's friend and colleague, supports that premise.
The solution to the world's problems.
Your thoughts create your reality, but that's not all.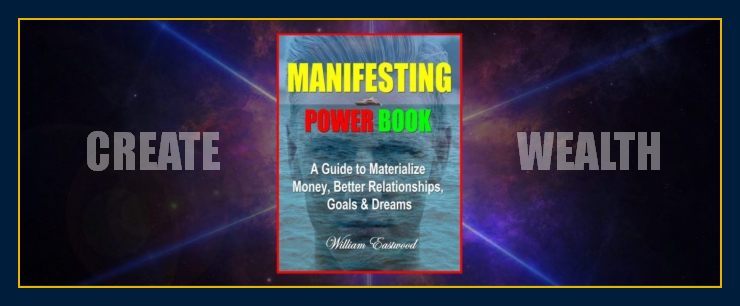 .
EINSTEIN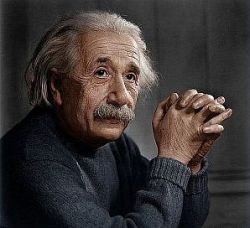 "The only thing that interferes with my learning is my education."
― Albert Einstein
Everyone has ESP regardless of what anyone says to the contrary
How can everyone be wrong?
---
In the same way anyone thinks they are right — cognitive dissonance. They see what they want to see.
How can the experts and scientists be wrong about ESP?
---
Scientist are sometimes threatened by the existence of ESP because it shatters their materialistic view of reality. Collective hypnosis is powerful.
Click above to learn more
There is no other place to get this information.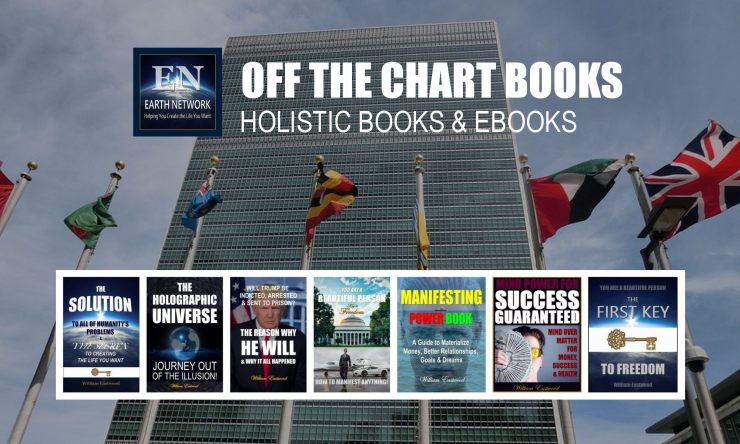 Our paperbacks / eBooks DIRECT FROM MANUFACTURER - most reliable source -fastest delivery - lowest price.
THE MOST ADVANCED SCIENCE IN THE WORLD TODAY
Providing a means to create what you want in life.
Extremely deep and extensive content.
RESEARCH  SINCE  1975
What you need to know to create anything and solve any problem, public and private.
45

EARTH NETWORK resource of reference articles — a culmination of 45 years of research and application
45

EASTWOOD
45 years of research goes into every book
.
DREAMS DO COME TRUE WITH THE SOLUTION
---
45

45 years of research 
Over

100

free articles
Become powerful.
Create wealth.
Manifest your dreams.
The most generous advice.
The most experience.
"It's not that we don't have the solution to all problems in the world today, it's just that people don't want to believe we do.
— William Eastwood, universal author.

There is no problem that cannot be solved, no obstacle that cannot be overcome, no circumstance that cannot be transformed, no goal that cannot be achieved, and no dream that cannot be attained.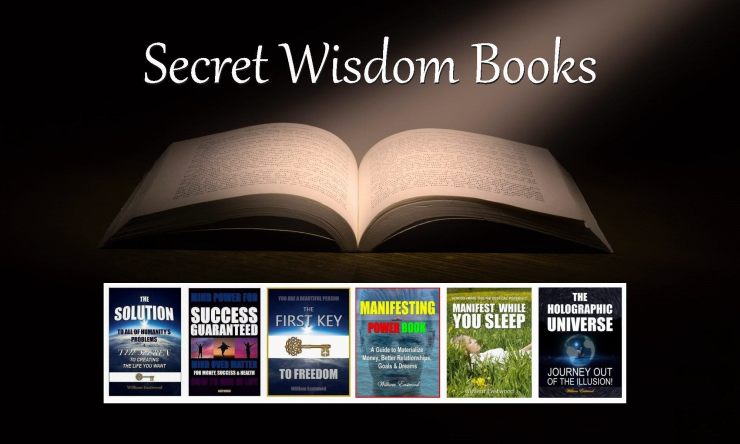 Our paperbacks / eBooks DIRECT FROM MANUFACTURER - most reliable source -fastest delivery - lowest price.
When you add one of our books to the tools you possess to improve yourself and the quality of your life, you help more than just yourself.
You help people around the world who are suffering in the most difficult circumstances.
People from around the world in over 170 countries rely on this information reaching them, many of whom do not have any money to buy books.
We are raising the energy of the world and solving all problems, public and private. Please help us to do so by purchasing a book today.
45

EASTWOOD
45 years of research goes into every book
45

EASTWOOD
45 years of research goes into every book
45

EASTWOOD
45 years of research goes into every book
45

EASTWOOD
45 years of research goes into every book
Open to any page, read a line, and it will change your whole day.
45

EASTWOOD
45 years of research goes into every book
When we awaken to our true nature, we begin to realize that we are supported and graced by an altruistic consciousness of which we are a part. When we become aware of how the universe works, we begin to notice how the universe bends in our direction and works to our advantage.
An entirely new worldview begins to set in.
45

EASTWOOD
45 years of research goes into every book
The books
---
The purpose of each of my books is to provide you with all you need to know to be successful in all areas—in intellectual and spiritual knowledge, business, finance, health, love and relationships.
---
Put an end to starvation in the world... children suffering... human rights violations... conflicts and more by buying a book. (see EN mission statement below).
When you buy a book, consider it a donation helping people around the world (see the Altruistic Movement).
---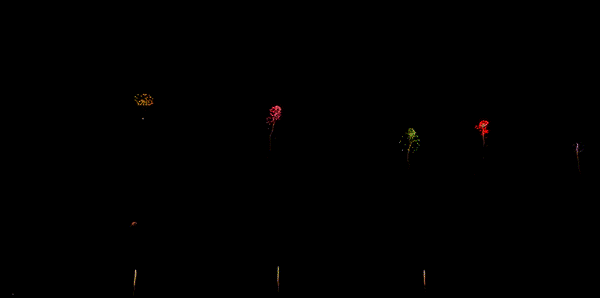 ESP: What it is and How to Develop it, Example, Evidence & Proof
© Copyright 2021, By: William Eastwood.
Primary article concludes here.
Four FREE Earth Network websites with over 100 articles
---
FOUR SCIENTIFIC EDUCATIONAL SITES — ONE PHILOSOPHY
A singleAMAZING philosophy!
100's of articles!
4 EN websites!
They are meant to be used together.
Click between them!
Click below for list of articles.
Click below for master page.
Thoughts form matter links
ESP: What it is and How to Develop it, Example, Evidence & Proof
---
Categories: What is ESP? How do I develop ESP? What is an example of ESP, evidence and proof? What is mind over matter? Thoughts form matter, evidence and proof. Click on our site to  learn more.
Your inner reality contains many dimensions with unique characteristics that cannot easily be described. In one of these areas you are engaged in another role as your inner self.
Your inner self is busy planning and producing what you are going to experience next in your physical reality projection.
To change any element of the movie you call life, you must change your thinking. Altering the mind alters your life. There is no other way to change your life.