---
Make & Attract Money:

How to Manifest

Using Metaphysics: 

Create Wealth, Prosperity & Abundance
---
How do I make and attract money?
How do I manifest money using metaphysics?
How do I create wealth, prosperity and abundance?
I will answer these questions now.
How I repeatedly materialized cash
---
If I can materialize eleven twenty-dollar bills in one summer, you can learn to do the same.
I conducted an experiment to test the ability I had to manifest (find) money. The first hit was an envelope with four $20 bills in it with no identification. A few weeks after that I found six $20 bills folded together. A week later when I was walking to the bank and thought I should try to manifest more, I closed my eyes for a few seconds and visualized a $20 bill. I was focusing on how I felt the last time I found $120.
Unbelievably, as I opened my eyes they were already fixed on a folded and partially crumpled $20 bill.
In a second of amazement I recognized the color of money, then I looked for the denomination, and because it was a little crumpled it took a few seconds before I realized that I was looking at the number two on a twenty dollar bill!
I quickly scooped it up and put it in my pocket with triumphant glee as I scanned the street for more. I text my sister whom I was with when I found $120, and told her "I did it again!" She text me back "Good work."
Of course you are wondering what my secret is. For this experiment to work I had to focus on money for over a year, often saying affirmations while filling myself with the feeling of finding money. It is something that happened because of the cumulative effect of my constructive focus and creative efforts.
I want to mention that I was feeling on top of the world the morning I found the eleventh $20 bill. I was focused on the feeling of the perfect summer day near the ocean in New London, CT. In general, the more positive thoughts and feelings we have, the more likely it is that we can manifest positive events and objects like finding money.
There is more to this and my books contain everything you need to know to do what I did.
45

45-years of research
The first thing you should be asking yourself every morning is, "How do I make this the best day possible?"
Program for success just by listening to this audio book as you fall asleep!
---
Based on the advanced scientific paradigm of Albert Einstein's colleague, David Bohm and "The Solution to All of Humanity's Problems..."
This book manifests YOUR PURPOSE and YOUR DREAMS by providing a space for you to visualize what you want in life within a guided meditation. This audio book provides all the affirmations and guidance on the Earth Network websites for accelerated manifesting combined with accelerated learning. This book clears your mind of all the invisible barriers to success that you may not even be aware of that are a product of the physicalism thinking we learned growing up.
Visualize what you want in life while listening to this audio book. The narrator Scott Eastwood did, and his band, Carbon Red, is headed for the number one position on the charts.
New release on Audible, studio produced.
Also available in eBook format
---
The eBook is the same book. It also can be read aloud to you with most programs and apps.
"How Do I Make This the Best Day Possible? Manifest While You Sleep."
45

William Eastwood's 45-years of research brings you everything you ever wanted!
Success Guaranteed works like magic to create whatever you want, no matter what it is
---
The president of the United States says that Vladimir Putin may trigger a nuclear "Armageddon." A potentially catastrophic climate emergency threatens our very survival, democracies across the globe are under attack, the UN warns us of a coming world food shortage and the World Bank says a world recession looms.
All these problems stem from external science, when an internal science gives us the solutions we so desperately need. — William Eastwood
Article resumes.
You are in control of your experience. At any time, matter can be completely changed by the activation of conscious thought. Your environment is a product of your thoughts and emotions. By projecting the specific thoughts and emotions that embody your desires you can immediately begin a process of change.
How do I make and attract money using metaphysics
---
Using metaphysics requires a change in the instinctive approach we all were taught to make, attract and manifest money. If you want to create wealth, prosperity and abundance, it is all about the emotions, thoughts and assumptions.
Manifesting money, creating wealth and enjoying prosperity is very easy to do if we are not influenced by conventional thought. Worry or negative attitudes is all it takes to fall back into low energy.
The past does not create the present, our emotional states do. Thus, everything may be going well but because we let ourselves become upset for any number of reasons, we project differently. We actually hypnotize ourselves by our convictions and focus. When we assess a situation negatively, that is what we create. But in those areas where we are satisfied, we do the opposite.
Look at your thoughts and emotions in those areas in which you are doing well and transfer those feelings and thoughts into the other areas. This will work, but you must be determined and consistent. Seize the opportunity.
A different emotional state projects a different reality entirely. Negativity distorts perception and creates what we fear and so the result is a kind of trap and self-fulfilling prophecy. This is why it is so important to maintain high, positive emotions if you want to use metaphysics to make, attract and manifest money.
45

William Eastwood's 45-years of research brings you everything you ever wanted!
YOU ARE A BEAUTIFUL PERSON
---
Scroll down to continue reading article.
Article resumes.
How do I make, attract and manifest money, and create wealth, prosperity and abundance using metaphysics?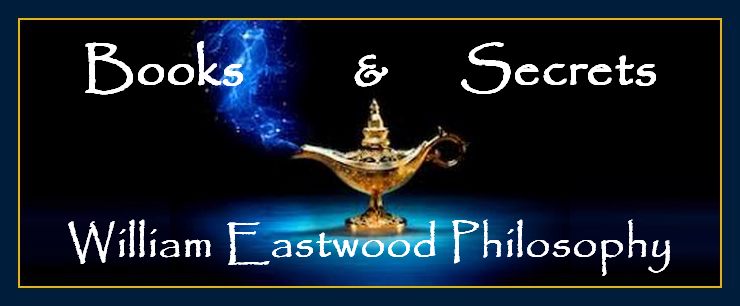 Even I cannot afford the luxury of getting upset when many things seem to go wrong. This does not mean I never allow myself to briefly express and release emotional energy if something upsets me. One word will often be enough and then I will state the positive I intend to create. If I say, "dammit," because the computer freezes, for example, I will immediately state, "I have/am getting a brand new, perfect computer and I am full of joy because of my success," etc. There is no limit to how many different scenarios I can imagine in regard to computers and success, and this because I have trained myself to use my imagination in this way and I do so using the concept of nonlinear time.
 Good feelings = Good events = More good feelings. I can rest in my good feelings and bliss around issues because I am so far along in using metaphysics to manifest success that the best possible emotional states dominate in my life and these are reinforced by equally good events.
But to get to this point took many years. I did not start out with advantages, quite the contrary. I had to deal with the challenges I set early in life. I created those probabilities in advance to both educate and strengthen myself in specific and definite ways and along certain lines.
Click above to learn more
QUANTUM PHYSICS MIND-BRAIN MODEL
I like to appreciate everything, all the time. In doing that I know that I am creating that as my reality. Just knowing that I am creating it in my thoughts brings up more positive thoughts and emotions. Its less and less likely you will have negative reactions to upsets after you have developed a thoroughly positive mind with positive beliefs, expectations, intents, thoughts and emotions.
How you deal with issues that come up is up to you, but we cannot always clamp down on emotions, we need to instead focus on positive beliefs. Then we will automatically feel good and there will be fewer problems. More good things will be happening to react positively to.
When we focus on positive beliefs we have positive thoughts and emotions, and it is the steady and consistent positive mind set that does the most good over time.
Always keep in mind that your thoughts and emotions are creating your reality.
Click above to learn more
Prerequisites to manifest money
---
You understand your thoughts and emotions create your reality.
You minimalize contrary thought energy by focusing on what is working in your life.
You manage your thoughts and emotions consistently, aggressively visualizing and affirming what you want multiple times every day.
The second requirement is a challenge for most because your mind is restless and tends to try to solve problems by focusing on what is wrong. This is a very poor policy unless you want to materialize more problems.
If I can materialize eleven twenty-dollar bills in one summer you can learn to do the same.
How do I make, attract and manifest money, and create wealth, prosperity and abundance using metaphysics?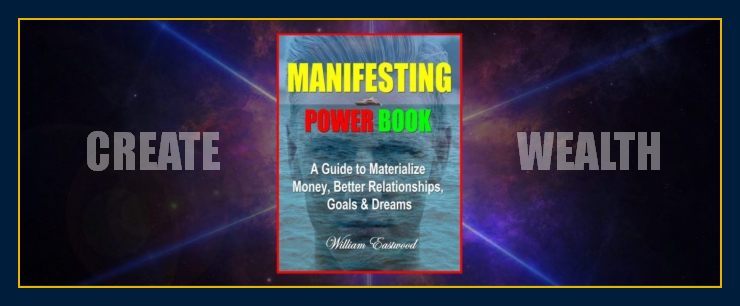 CONSCIOUSNESS IS A STATE OF MATTER: MIT
Thoughts do not manifest instantly
---
There is a time-lag between when you think a thought and its manifestation. Events grow on inner levels of consciousness before they manifest physically. You must maintain confidence in what you want to create during the time between when you conceive of an idea and its eventual manifestation.
If at any point in time you waver in your confidence that you can achieve what you want, doing so can create static in inner reality and delay or even derail the events that would otherwise be forthcoming. However, you can do the opposite. The reason why I succeeded manifesting money is because I used the time-lag to my advantage. If you think of your positive thoughts as being deposits, you just keep making deposits, confident that the inner account is expanding and will eventually yield a windfall, royalty or whatever.
If you put out thousands of positive thoughts around money and know those thoughts are energy that is compounding on inner levels of consciousness you are guaranteed success. If there is anything you can rely on in the universe is this principle. Your thoughts and emotions will manifest.
Don't look for instant results, just keep working and striving in the right direction while outflowing positive thoughts and emotions and when the time is right, however long it takes, very definite fortunate events will materialize.
These will seem to be coincidences or good luck, but they are synchronistic events that lead to success which are a result of your faith and consistent positivity. These sudden instances of good fortune are not a one-time event, rather they multiply exponentially. Bigger and better synchronistic events grow out of them.
The key is to understand the lag and take advantage of it. Think of it as a building stage where on the unseen levels probabilities are growing. As long as you maintain faith and keep jamming out those positive convictions and emotions it's going to happen as surely as the sun is going to rise.
Success is really just mind over matter
---
Mind over matter is the ability to focus your beliefs, thoughts and emotions on a desired outcome until you get it. Dwell on and expect success and you will create and experience success. To dwell in fear and worry incessantly is to create more to fear and worry about.
By understanding and embracing these principles you can change your thoughts and your life. Your subjective actions are the primary creative force in your life. Direct your consciousness properly and responsibly and you will experience a life of success and realization of your greatest ambitions.
How do I make, attract and manifest money, and create wealth, prosperity and abundance using metaphysics?
The most important things to remember
---
Your beliefs form your reality.
What you focus on you get.
Beliefs generate thoughts and feelings which also form your reality.
To change your reality, you must change what you believe, even in the face of contrary evidence. For example: You may have to tell yourself you have plenty of money even while you may be unable to pay your bills.
Imagining you are already a success and projecting the results you want in belief, thoughts and emotions is your most effective method of creating what you want.
When you employ these principles properly, synchronistic events will occur. These are unexpected fortunate events that bring you what you are asking for or better.
45

William Eastwood's 45-years of research brings you everything you ever wanted!
Success Guaranteed works like magic to create whatever you want, no matter what it is
---
Manifest what you want, not what you do not want!
---
Most people succeed or fail due to unconscious application of the laws that govern govern consciousness and its manifestation. These are laws that apply equally to everyone. They are relatively impartial rules and will manifest wanted or unwanted events depending on your beliefs, thoughts and emotions.
It is easy to make and attract money once you understand the basic rules and apply some simple principles.
Most people never do because the refuse to abandon the worldview they were taught in their formative years. This is called cognitive dissonance.
With cognitive dissonance or inability to understand the principles it is still possible to succeed, or we would have almost no successful people in the world.
It is difficult to succeed and reach important goals unless you apply the science correctly. You can succeed with the wrong map (worldview/paradigm), but it is difficult, and success is hit or miss, a result of random rather than controlled beliefs, thoughts and emotions.
People who do not believe their thoughts manifest or attract, will usually only succeed if at an early age they are surrounded by money.
They get used to having money around. They expect to make and have plenty of money. They may even fixate on their ability to have or acquire wealth.
In doing so they are "applying" the laws without really knowing they are doing so. This is unconscious rather than conscious creation.
There are some who through shear will and determination succeed, regardless of their upbringing. These are people who are at least intuitively able to apply the principles.
However, if there are people who manage to become successful even though they are not consciously aware of the laws and principles that govern their success, there are many more who are not successful.
This later group represents the vast majority.
A person who cannot seem to make a lot of money or who is experiencing repeating problems in life is usually held back by principles he isn't aware of. They may be able to make a lot of money, but then lose it. Or, every time they take one step forward they take two steps backward.
Such a person is unconsciously "applying" metaphysical principles to create lack of wealth, whereas the successful person is using those principles to create wealth.
The only sure way for a person in the latter category to become successful is to strive to understand and apply the principles consciously. If he learns the principles and applies them correctly it is possible for him to do as well or even surpass the person in the first category.
Otherwise, default patterns are likely to continue. If he didn't make it in his past and doesn't have positive experiences to focus on, his pattern will most likely continue. Even if he exerts himself to change his pattern he doesn't have the knowledge necessary.
If he thinks his pattern of lack or failure is a result of external factors he does not understand reality and he cannot effectively change his pattern. He will most likely be fighting results rather than causes.
He may become exhausted in life because he is struggling to change effects rather than the cause of those effects.
This is why so many people don't make it in life. They don't have the knowledge or key they need in order to be able to experience a change  of fortune. They try to change reality from within the physical world, when the physical world is an effect.
The physical world is a result of the inner world that generates and manifests objects and events.
Make and attract money using metaphysics
Acquiring the right knowledge
If an individual learns the real reason why people are wealthy or poor he has knowledge and knowledge is power. Once you make the connection between your thoughts and your resulting experience you have the key. That is the critical element that allows you to potentially succeed, but that's the easy part, at least initially.
Once you have the key you have to learn how to use the key, and that can be either easy or hard, it all depends on your entire worldview. How far removed is your worldview from what would naturally generate consistent accumulation of money, and how able are you to change it so that you can acquire wealth?
Real power over circumstances comes not from having the key, but from using it correctly. Real power comes from being able to apply what you know with confidence and consistency.
Understanding the principles and being able to apply them correctly is a better place to be than being in the same position as 90% of the world's super wealthy who have wealth but don't know the real reasons why.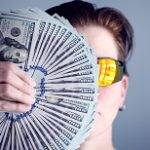 If you think your job or stocks are what's making you money, you are only half correct. The person who knows the real underlying reason why they got that job in the first place and why the picked the right stock to begin with has the advantage.
Remind yourself every morning that your emotions manifests.
When the IRS is after you and you are hiding from the landlord, it is difficult to imagine and feel you have a stack of hundred dollar bills. To manifest money you have to believe or feel as if you already have it, and when you are stuggling to pay the bills that can be difficult to do.
But the man who can do that is like the person who makes the blind see again. To use the key correctly is to monitor your thoughts and emotions all day long, every day, without lapsing into doubts or previous limiting thinking or the outmoded and inaccurate worldviews by which the vast majority are living.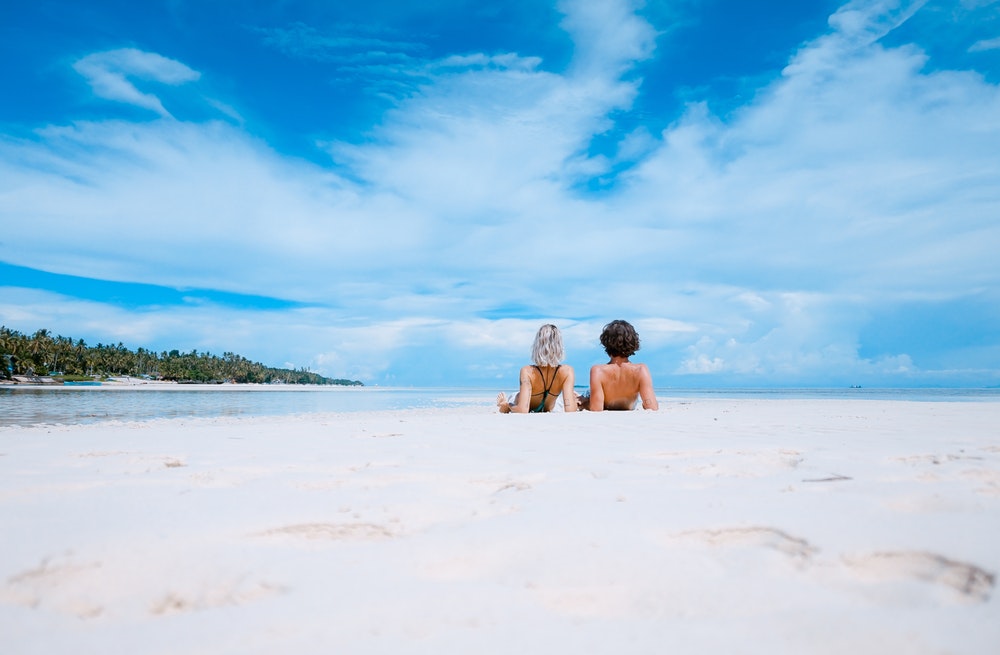 Imagination can unleash unlimited possibilities
There is infinite good in the universe, and  you are surrounded by unlimited possibilities. All of them are equally valid possibilities. They are activated or not according to what you are able to believe and embody in imagination.
Imagination is the secret to success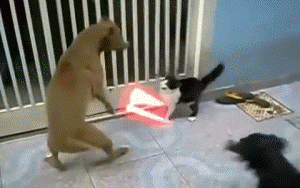 Imagination is unlimited for a reason, and it is powerful so far as we do not place limits on what we think is possible. Do not be afraid to ask for what you want. Do not compromise your destiny for any reason. Do not think in terms of limitations.
You define what you will be and what you will have in life. Get a new view of yourself and a greater picture of how good life can be. Concentrate on your desire until it becomes a burning desire.
You can be who you want to be.
Money, health, success and love is easy
Believe you can do it
---
Tell the Universe/God what you want by creating a vivid or emotional mental picture of whatever it is you want at this time in your life. You can create whatever you hold foremost in mind and believe possible.
Do not settle for mediocrity or less than the perfect life or destiny. You can do it if you believe you can. Become an expert at doing the "impossible" or things that others think cannot be done.
Clarity of vision, determination and resolve impels the mind and body to succeed. Remind yourself that these principles are real and that you know how to apply them.
Clarity and focus to create money and success.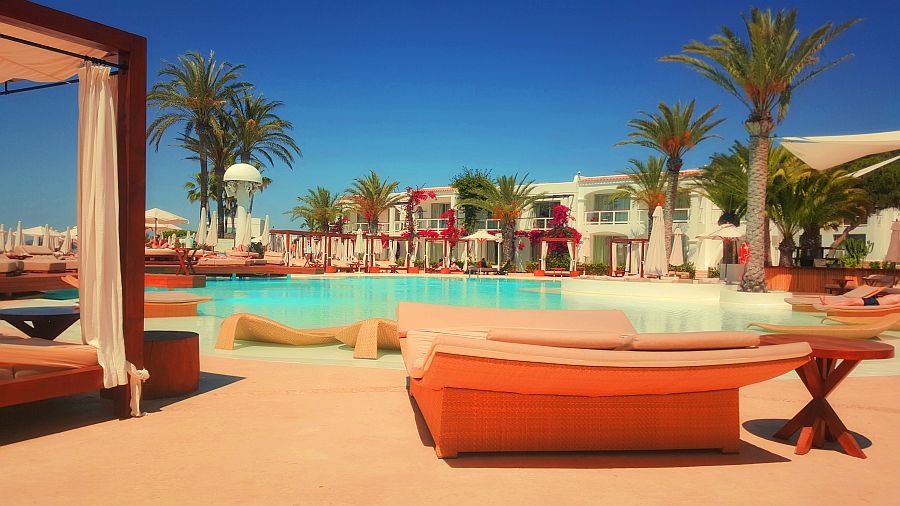 Ability to manifest is based in part on self-confidence
A successful man is filled with an invisible atmosphere of confidence and strength which the universe responds to.
When you are done visualizing, be confident in yourself and your ability to achieve what you want. Be assured of the results, then do what you can to make the goal happen. Take action on your ideas to bring them into existence.
Now you can expect improved events to manifest. Eventually your dreams will come true.
Thank You
I thank everyone that has made contributions, and those who have purchased books. I would not have been able to do it without you!

According to Albert Einstein's colleague David Bohm, the mind projects the events we then perceive, but before Bohm even introduced "Wholeness and the Implicate Order" in 1980, Eastwood was testing the principle to help people achieve goals and solve world problems.
Now
---
"When I was very young I discovered a fantastic way of thinking about reality that can solve world problems and help people achieve their dreams. And so now I am an author of books designed to help people use that wisdom to achieve anything they want."
— William Eastwood
"I spent over 45 years researching the ability of this scientific paradigm to help people achieve their goals and to solve world problems. It was startlingly effective. The only problems I experienced came for people and institutions whose beliefs were threatened by the new ideas I was studying.
"I AM GOING TO HELP PEOPLE AND HELP THE WORLD—THAT'S MY MISSION
"What I discovered early in life led me to a whole new way of thinking that I believe can change the world for the better. My specialty is system of application based on my own and David Bohm's science. This way of looking at the world and achieving goals can release individual potential and can bring humanity to a new level."
Scientific synchronicity and personal power from a 45-year study.
As far as we know, neither Albert Einstein or physicist David Bohm worked with a professor from one of the world's top ten universities at age 13, but Eastwood did.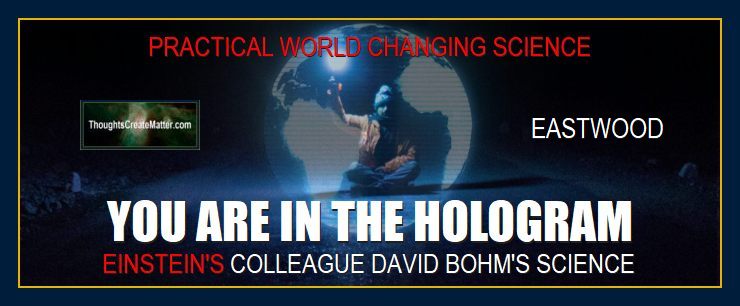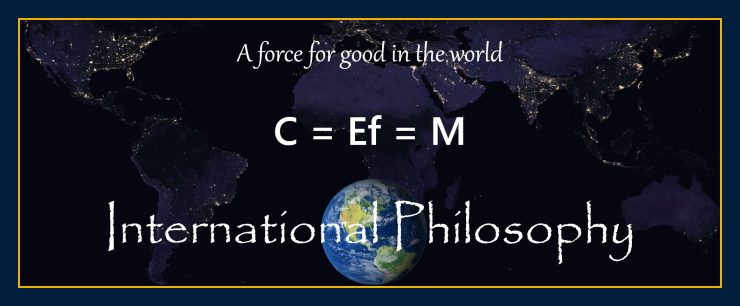 The cause of problems in the U.S. is the same cause of the Putin terror war. The reason why democracies are failing worldwide is because we have missed the science that holds that answer to prevent the actual collapse of civilization itself. Had Albert Einstein been successful defending physicist David Bohm in 1949, this scientific paradigm may have replaced physicalism as our world's accepted science. Documentation Princeton University.
Eastwood's ancestors include two kings of England
---
"That," he says, "is not important.
"What we are doing now is far more significant. A long time ago one of my ancestors signed the Magna Carta, and another founded the capital of the constitution state in America, but that is nothing compared to what we are accomplishing now."
A world without borders
---
.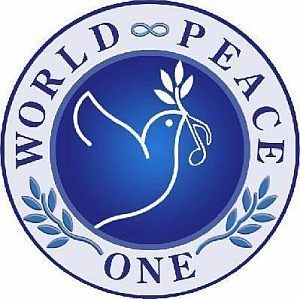 A scientific paradigm originally introduced by Albert Einstein's colleague is now being applied to stop Putin from doing further damage to nations, to protect people globally and to get grain to those in need. We can and are addressing all issues with this application.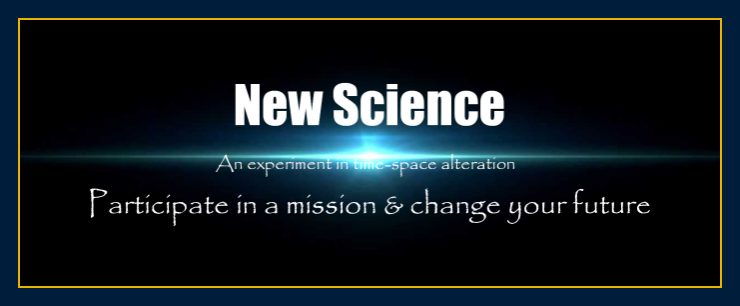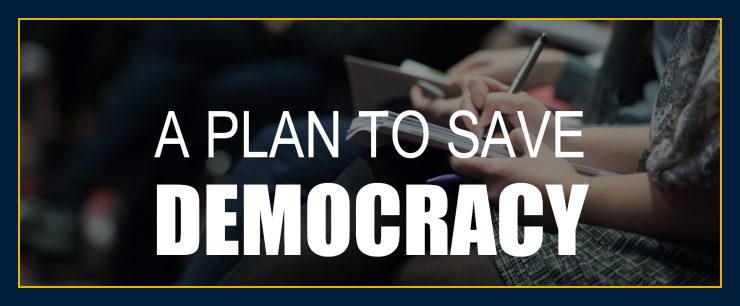 45

William Eastwood's 45-years of research brings you everything you ever wanted!
Become powerful.
Create wealth.
Manifest your dreams.
The most generous advice.
The most experience.
Create anything you want LIKE MAGIC
---
Click on our affirmation page once or twice a day, or as time allows when it is convenient for you to do so. It is the best habit you can possibly develop if you want your life to work.
By taking a few seconds to read through affirmations, instantaneous connections are made to your best memories and most powerful experiences on a subconscious level. This allows for positive energy and ideas to enter your consciousness and find a way to change your state of mind, increase your enthusiasm, and motivate you and change your circumstances for the better. Just reading lists of affirmations daily can make a huge difference in your life, keeping you positive, strong, on-track to your goals, balanced and consistent. Most importantly, positive thoughts — focused on in specific ways — will manifest desirable changes in your life. I am providing you with a path to success like nothing you have ever experienced before.
Your life is a projection of the life-force within inner levels of your being we reach with certain affirmations. This is living energy that does your will. This is not a frivolous activity, rather, it is the most logical and direct path to eliminating blocks and achieving your goals. In the same way that good food helps your body, these affirmations give you life-force substance that begins building events in the direction you choose. It's how you control and direct your life, and in this case for the better.
If you follow my advice and apply these processes correctly, you absolutely will transform your life like magic.
Create anything you want LIKE MAGIC
45

William Eastwood's 45-years of research brings you everything you ever wanted!
Advanced scientific audiobook — just listen and your subconscious will create what you tell it you want!
NEW RELEASE AUDIO BOOK BY WILLIAM EASTWOOD
Based on the advanced scientific paradigm of Albert Einstein's colleague, David Bohm and "The Solution to All of Humanity's Problems..."
"I WILL TELL YOU HOW YOU CAN CREATE ANYTHING YOU WANT"
---
Click image for available William Eastwood books
By purchasing through our trusted book manufacturer (Lulu.com) you get these books DIRECTLY FROM THE MANUFACTURER.
 More great books from William Eastwood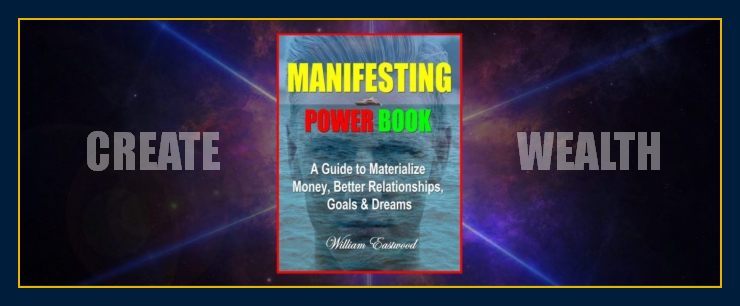 Get all this information directly from the source — Earth Network books
45 EASTWOOD
45 years of research goes into every book
---
The purpose of Earth Network books and our free advice, is to provide you with all you need to know to be successful in all areas—in intellectual and spiritual knowledge, business, finance, health, love and relationships.
Say thanks
---
Say thanks with a book order so that I can continue to bring this information to you.
"If you do good things, good things will happen to you."
— William Eastwood quote at age seven.
"When you buy a book here you are doing a good thing because all proceeds are used to help people struggling in over 170 countries. Our clients who do not have any money to buy books rely on you to fund this website through book purchases."
— William Eastwood
By purchasing through Lulu.com (above) you get these books DIRECTLY FROM THE MANUFACTURER and cut out the middleman! — most reliable source — fastest delivery — lowest price.
Make & Attract Money: How to Manifest Using Metaphysics: 

Create Wealth, Prosperity & Abundance
---
Copyright © 2018, 2020, 2021, 2022, By: William Eastwood.
Primary article concludes here.
Four FREE Earth Network websites with over 100 articles
---
FOUR SCIENTIFIC EDUCATIONAL SITES — ONE PHILOSOPHY
A singleAMAZING philosophy!
100's of articles!
4 EN websites!
They are meant to be used together.
Click between them!
Click below for list of articles.
Click below for master page.
Thoughts form matter links
Manifest Money, Success & Wealth.
Attract Money Using Mind Power – As Easy as ABC – GUARANTEED RESULTS!
Money is just another form of energy.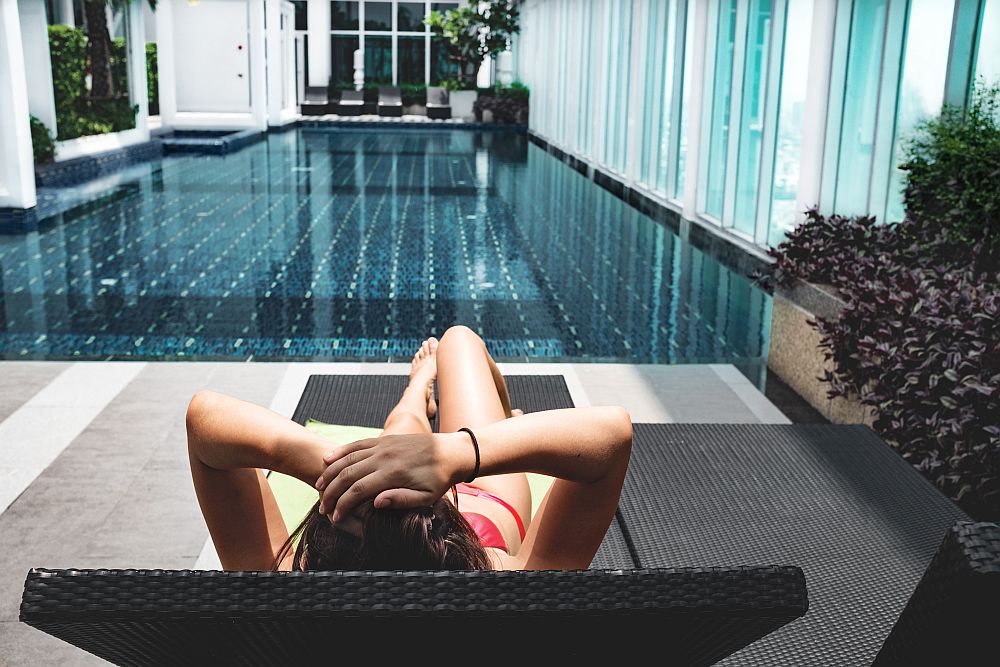 Using your thoughts to create money & success is easy.
Make & Attract Money Using Metaphysics.
Surreal beauty.
---
Categories: Make & Attract Money Using Metaphysics to Create Wealth, Prosperity & Abundance. Thoughts form money. How to use thoughts to create money and wealth. How to Make & Attract Money: Using Metaphysics to Create Wealth – Manifest Prosperity & Abundance. How to use metaphysics to Create Wealth, Prosperity & Abundance. Thoughts form money and success. How to Make & Attract Money: Using Metaphysics to Create Wealth – Manifest Prosperity & Abundance. Thoughts create matter. Click on our site to learn more.
What is conscious co-creation?
How to create the best future.
Your inner self has to learn how to create reality.
How to use conscious creation to change your life.
Make & Attract Money: How to Manifest Using Metaphysics: 
Create Wealth, Prosperity & Abundance
You define what you will be and what you will have in life. Get a new view of yourself and a greater picture of how good life can be. Concentrate on your desire until it becomes a burning desire. Intense desire and vivid imagination will draw those favorable probabilities into you life.
The concepts conveyed in this website are within these books.

www.ThoughtsFormMatter.com