---
The author of this article, William Eastwood, worked for a Yale University professor on a secret invention at a private research and development facility at age 13. This is documented in the public record.
Eastwood's 50 year study / 25 books reveal that intensity, conditions and other factors determine when your thoughts are projected into events. He has a daily post to help you create the life you desire.
Creator of:
Internal Science.
International Philosophy.
The Inner UN.
The Altruistic Movement.
"C = Ef = M"
I will answer these questions now.
The Inner UN.
Ten facts about who and what you really are
---
The inner self forms a three-part self: 1. a conscious self, 2. body, and 3. body consciousness.

The body consciousness runs all the body's involuntary processes.

The conscious self is the director of physical experience, operating in time-space. It is a creator and has the resources of the inner self and body consciousness available to help it create physical reality.

Quantum mechanics tells us that all physical things have a wave aspect. The inner self is that non-physical wave aspect of yourself. It is the part of you that operates within the inner dimensions of existence.

The inner self is the deeper portion of you that decided you should be born.

The entity creates the inner self, and the inner self creates the conscious self, body and body consciousness.

The entity is multidimensional, projecting into other times and probabilities, creating other conscious selves / identities.

You and the body were not created in the past. You and your body are created in each moment. Energy flows from the entity to form the inner self and from the inner self to form you. The three-part self is an ongoing creation of the inner self.


You are more than the conscious self alone. Your true identity includes everything I have just outlined. Your identity in its entirety consists of the spiritual and physical aspects that make up the entity, inner self, body, body consciousness and conscious self.

At other levels you are aware of your true and complete identity. You are a multidimensional being existing in many realities both physical and nonphysical.
Who you really are
---
The soul is who you are. You are your soul. The soul is indestructible and exists for eternity. The soul is your consciousness. You are secure and you are safe in who and what you are. That doesn't change ever. In and out of a body consciousness survives just as it is now.
You have other roles than the one you are normally aware of. The expansion of who you are on certain inner levels becomes apparent in the dream state. In most certain terms, it is a heroic concept. Your identity includes other focuses at other points in time and space and in probable systems of reality. At each point there is an intersection of the higher soul's energy with a time and space system.
At each point where your greater soul's energy impacts a time-space dimension, a self is born. This is a generalization, but each self sees itself as itself only in the same way you do. Each of these focuses in other times make you more rather than less. In the reincarnational system, for example, you may have an 1st century self, an 18th century self and future selves.
You may have dreams of being in another time and place. Dreams are translations of deeper realities in which you are experiencing other lives.
If you dream about being in other inner adventures with reality. It simply means that you adopt more experience in the same way that a person has more than one role in this life. You may be an employee or business owner at a business location during the day, and a parent when you return to your home.
The same applies if you belong to clubs or other social groups.
You automatically organize yourself so that you do not confuse who you are with your roles. It is the same with the entity.
Other roles reinforce your identity and make you stronger.
At night when you are in the deepest levels of sleep you become aware of more self and claim what you become as your identity.
Your inner conscious self is the center of your identity
---
The entity (greater multidimensional self) → Inner self → 1. You (the conscious self), 2. the body consciousness, and 3. the physical body.
Your inner self projects energy into the time-space dimension to form your identity and the body. This inner self is your personal God-equivalent. Your inner self creates you and your reality in line with your beliefs, thoughts and emotions.
Your inner self guides you through intuition. This is who you pray to if you pray. Yet, you are also your inner self. It is simply an extension of who you are. You just are not aware of who you are while you are awake to this reality only.
In deep levels of sleep and at all times on deeper levels of consciousness your identity expands to include the inner self. You become aware of your multidimensional experience.
Your identity is secure and lives forever
---
You are the part of the inner self that wears your name. You are a portion of the inner self's identity and vice-versa.
At deep inner levels of consciousness your identity merges with the inner self. On deeper levels still, your inner self's identity merges with the entity and back to the whole self.
The entity gains experience and fulfillment through the experiences of its many probable selves, and anything learned by one is shared with all. Your identity is held intact and distinct like a facet on a diamond. This is also true for other identities that are a portion of the entity. Yet they are all a portion of the whole self which is your greater self.
You are to the multidimensional self as a cell is to the physical body.
You are to the inner self as a cell is to an organ.
At other levels of consciousness, however, you are as described above, and you are also more than what you are aware of now.
Click here for examples that show you how to experience the multidimensional self as it navigates through time and probable worlds. This is something that you can do!
An example of a shift in probabilities.
---
"One must then go on to a consideration of time as a projection of multidimensional reality into a sequence of moments."

― David Bohm, Wholeness and the Implicate Order.
---
"Your consciousness is the part of All-That-Is that wears your name.
"Who would want to be singular and limited to only one experience in one time. It would be like having only one channel and show to watch on your TV. I would much rather have many experiences in many times and places. And this is exactly what I want to tell you. You are more than you think you are, and this fact speaks to the miraculous and triumphant nature of your being to have achieved this amazing feat."
— William Eastwood
"The multidimensional self is your entity or soul. You have more than one role in this life and so you also have more than one role within the greater self you are on other levels of consciousness."
— William Eastwood.
If you believe in some kind of original substance creating the universe, there are certain common-sense conclusions that can be made. If the original substance were light, we could expect all further evolutions of light to be other forms of light. That is, whatever initially existed multiplied or evolved its own properties or constituents and could not create anything external to its own substance.
The original substance creates time and space, your environment, the events you experience and the objects you own. Nothing exists external to this substance. Everything you create is done by manipulating this substance.
If you follow this simple logical deduction, you too must be a portion of this original substance. There are no hierarchies of consciousness, but only the various intensities and colors of the one energy movement that is the original Consciousness. You are a portion of that original consciousness with all the abilities and characteristics of that original state that seeded all universes.
You are a creator.
You have free will, and you create your reality by choosing between probabilities. The human body is not a physical stable object but is composed of ever-changing states of conscious energy and identity drawn from probabilities according to your own choices and self-image.
Once an identity is formed it is indelible and cannot be destroyed or threatened. All identities will follow their own path with their own free will. This is the rule, and it cannot be broken.
Consciousness is always forming organizations of identity by following its own bliss and desires. Probable selves are only probable in relation to other probable selves.
When you focus on your desires and imagine what you want you form inner identities that fulfill your desires. These groups of probable selves form their own identities and are real in their probabilities. You pull in the abilities, traits and experiences of these probable selves of yours when you contemplate taking a particular path and whenever you make a decision.
You create your own original and never to be duplicated version of your identity by drawing on these infinite other experiences/identities that you have seeded that veer off in their own direction, sometimes toward you and sometimes away. You do this in any case without knowing that you do so as you weave in and out of probabilities on a daily basis. Your inner self guides you through the maze of probabilities so as to achieve your desires to benefit your own fulfillment and pleasure.
When you picture yourself in an ideal position and focus on your gains you do more to help yourself than you realize. You create a new inner and outer reality that are completely original. No event on any given day can ever be experienced in exactly the same way again. Every event and experience is unique and can never be destroyed.
Each act and decision you make multiplies the probabilities available to you. By focusing on the best of everything and feeling deep gratitude and personal confidence and success you create highly beneficial new probabilities. Then from the standpoint of these new probabilities you have new options and again multiply the available probabilities by your every mental and physical act.
Probabilities are infinite and a miracle to behold.
In a certain sense, all realities already exists. If you were to think I AM a strong and successful person, then your consciousness will create the reality of being a strong and successful person by drawing on probabilities in which you are strong and successful. You do create your reality and you do have free will, but you also draw from the field of probabilities those events that match the beliefs, thoughts and feelings you project.
By saying "I am…………….." (wealthy, loved, happy, or whatever you want) you begin to create it. This is no more complicated than the simple principle of saying an affirmation over and over again to create what you want in life. It is well known that if you repeat a statement over and over again, that the reality or condition is suggests on a psychological level becomes your physical reality. This is known as a self-fulfilling prophecy.
Suggestion is the means by which we create reality. If you say over and over again, I am a strong and successful person, then that is the direction in which energy moves. Your consciousness will create that eventuality unless you have countering or contradictory suggestion, which is often the case because the mind is complex and contains many beliefs.
Your inner self and the soul
---
You always existed and always will. The spirit is infinite and participates in unlimited dimensions, probabilities and time periods. There are no limitations to yourself and what you are.
The multidimensional self is composed of infinite probable selves. Each time you make a decision you create a division in the self as part of you goes one way and another portion of your identity goes the way you decided not to. Each self is physical, but only from its own perspective.
You can draw on the abilities of all probable selves. These are your selves and abilities.
You are eternal and indestructible individualized consciousness
---
You are an individualized portion of the Original Consciousness that formed all of reality. Physical reality is secondary. It is a projection of the primary inner reality of which you are an intrinsic portion.
The physical self is a projection of eternal spiritual energy that recreates itself physically every fraction of a second. Physical matter and the physical aspect of the self are completely destroyed and recreated continuously.
Click below to learn more about the continuous destruction and recreation of physical reality directly from William Eastwood.
NikolaTesla came to similar conclusions.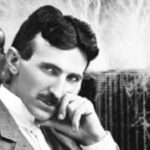 "My brain is only a receiver"
— Nikola Tesla
"The day science begins to study non-physical phenomena, it will make more progress in one decade than in all the previous centuries of its existence.
"My brain is only a receiver, in the Universe there is a core from which we obtain knowledge, strength and inspiration. I have not penetrated into the secrets of this core, but I know that it exists."
— Nikola Tesla.
Our beliefs regarding human nature manifest as reality
---
Political, scientific, religious, educational, medical and economic forces in our society are telling you that there is something wrong with you. I am here to tell you that there is nothing wrong with you. When you understand who and what you really are you will create a far more satisfying personal reality that reflects those beliefs.
50

years of research goes into every publication
YOU ARE A BEAUTIFUL PERSON 
---
A complete course with everything you need to know to apply The Secret — The Law of Attraction — to create the life you want.
"The multidimensional self is your entity or soul. You have more than one role in this life and so you also have more than one role within the greater self you are on other levels of consciousness."
— William Eastwood.
The author's offer of assistance
---
A plan for your success.
The secret
---
"You are beautiful and the universe is kind. Do not let anyone ever say otherwise.
"If you affirm that every day, your life will be good and everything will work."
— William Eastwood.
Affirmations create your reality
---
You can choose to focus on and be grateful for everything good in your life. You can wake up and appreciate the new and original day, your existence, opportunities, the fact that you create your reality. If you do that, more of everything good will come into your life.
Neurons will be created that form connections to all those things you appreciate, forming  wiring in your brain that tunes you into everything you love. Your focus will manifest more and more of those kinds of events, despite the seeming odds against you.
"Beat all odds with my free daily affirmation and guidance page."
---
FREEDOM  POWER  CREATION  ENERGY  SUGGESTION  FORMS YOUR LIFE  AND CREATES WHO YOU ARE.  BEGIN YOUR TRUE LIFE.  BE WHO YOU WANT TO BE.  HAVE WHAT  WANT TO HAVE
How did you get to where you are?
---
When the original self decides to experience physical reality, it must find a way to enter into time-space and then operate within the physical system. Entering into time-space is done by being born into a physical body. This is a cooperative rather than a competitive process, although the parents of the child being born may not be aware of the arrangements and agreements made on inner levels of their own consciousness.
To operate efficiently in the physical system, the soul—inner self—divides its energy—consciousness—into two main streams. By having a body consciousness that beats the heart and runs all the body functions on a subconscious level, the intellect or ego consciousness is free to direct activities in the physical system without having to worry about what millions of cells and organs are doing.
"The multidimensional self is your entity or soul. You have more than one role in this life and so you also have more than one role within the greater self you are on other levels of consciousness."
— William Eastwood.
"There are ways to use this science to make money. Wealth and personal safety are easy. I owned three large historic homes on the coast of Maine in 1985, at age 22, because this philosophy WORKS LIKE MAGIC!"
The secrets in all my books can be used to achieve any goal, no matter what it is. Every book is loaded with tips, secrets and insights that will help you to manifest your goals and dreams. Nothing is a higher priority than your own self and life. The path to your dreams is right here.
Click image for available William Eastwood books
By purchasing through our trusted book manufacturer (Lulu.com) you get these books DIRECTLY FROM THE MANUFACTURER.
EASTWOOD
"You are on one of my six inner UN World Help websites that offer hundreds of free articles to empower you to succeed with advanced philosophy based on quantum theory. Nothing else like this exists in the world today. The only ads on these sites are for my own books and articles. I do not take or share your information or email address. I do not send you any information. There are no cookies, no scams or gimmicks, just safe sites you can read at your own leisure."
— William Eastwood.
Over

500

free articles!
Over

500

free articles!
The Multidimensional Greater Metaphysical Self: The Inner Entity & Soul You Are
---
Copyright © 2020, 2021, 2023, By: William Eastwood.
Primary article concludes here.
William Eastwood is an international political influencer
A self-made outsider.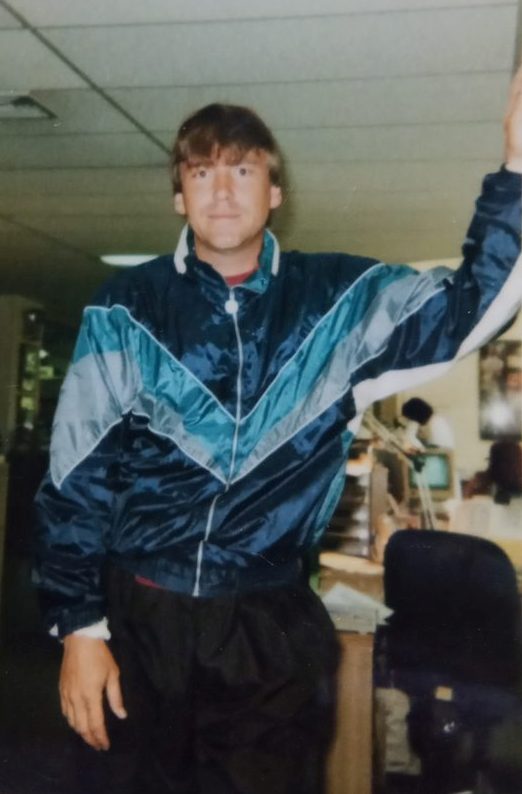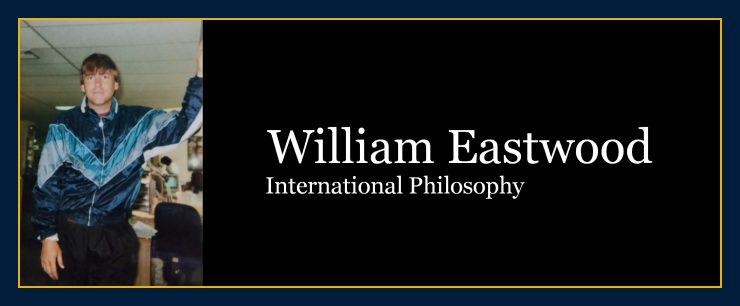 The full time-line and history of William Eastwood and his work
---
This is the most complete account on all five websites.
There are a lot of things that traditional science cannot explain that can be understood through the lens of Internal Science.
My literary agent in New York says that most people in the world today are unintelligent, and that only a sliver of intellectuals and professors are capable of understanding. I beg to differ. I explain Internal Science in ways people can understand.
Science that confirms personal spiritual experiences
---
Our traditional science tells us that a person's purpose is no more than to procreate to ensure the survival of our species — but many people have spiritual experiences that reveal there is far more meaning and purpose to a person's life — interpreted through their belief system.
Bohm's / Eastwood's paradigm says we have an inner reality that forms this world and thus can include personal spiritual experiences and the possibility of thoughts creating reality — experiences which when interpreted through Bohm's science would make perfect sense.
Physicist David Bohm, — who Albert Einstein called "a kindred spirit," and whose Ph.D. thesis — being top secret and classified — was awarded at the University of California at Berkeley by none other than Robert Oppenheimer — tells us that our reality is a holographic projection of the mind.
Bohm's science suggests an inner source reality, and the possibility of a multidimensional framework of existence in which our reality is grounded and created.
Eastwood employs Bohm's paradigm to solve world problems.
You can change the world
---
.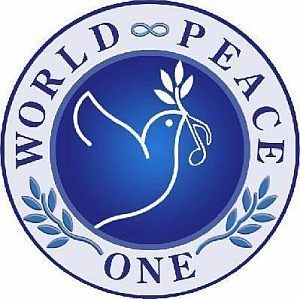 A scientific paradigm originally introduced by Albert Einstein's colleague is now being applied to stop Putin from doing further damage to nations, to protect people globally and to get grain to those in need. We can and are addressing all issues with this application.
"Americans and people in all nations need to wake up from their sleep."
— William Eastwood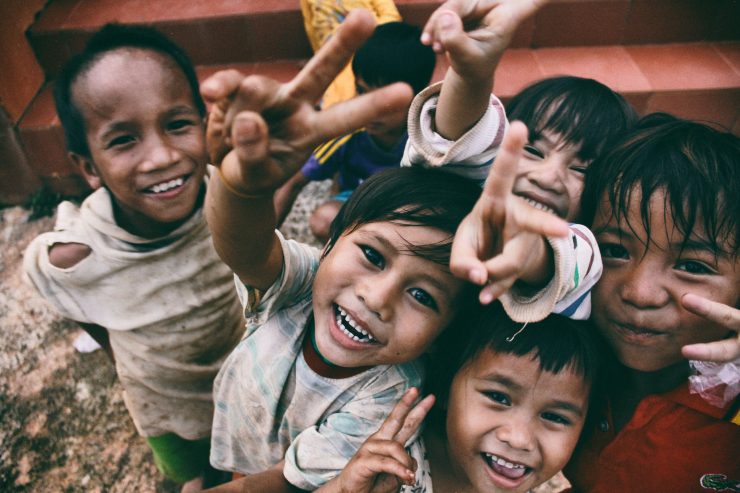 The United States Constitution is the best in the world. It was the first to set a new precedent by determining in law that all people in one nation are equal. The Altruism Code expands that concept to include all nations and codifies that principle.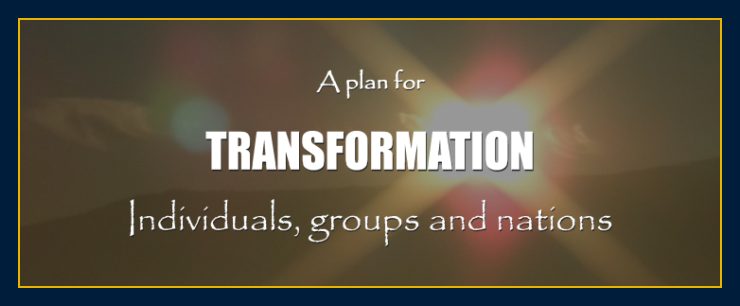 We are individuals but we are all one consciousness. We all will prevail.
Where science is coming close to understanding reality.
---
Categories:  The Multidimensional Self, The Greater Metaphysical Self, The Inner Entity, The Soul. Click on our site to learn more.
What is conscious co-creation?
How to create the best future.
Your inner self has to learn how to create reality.
How to use conscious creation to change your life.
The Multidimensional Greater Metaphysical Self: The Inner Entity & Soul You Are
To change any element of the movie you call life, you have to change your thinking. Altering the mind alters your life. There is no other way to change your life. More…
The concepts conveyed in this website are within these books.

www.ThoughtsFormMatter.com