---
The author of this article, William Eastwood, worked for a Yale University professor on a secret invention at a private research and development facility at age 13. This is documented in the public record.
Eastwood's 50 year study / 25 books reveal that intensity, conditions and other factors determine when your thoughts are projected into events. He has a daily post to help you create the life you desire.
Creator of:
Internal Science.
International Philosophy.
The Inner UN.
The Altruistic Movement.
"C = Ef = M"
The Altruistic Movement: Based on Internal Science & International Philosophy
---
What is the altruistic movement?
How can I become an advanced altruistic individual?
I will answer these questions now.
The Inner UN.
What is the altruistic movement?
---
The altruistic movement is based on internal science, the holographic theory of consciousness and international philosophy. There is a worldwide increase in the number of people who are recognizing the noncompetitive, cooperative, unselfish and creative workings of the universe.
The universe is composed of consciousness and consciousness is altruistic and autonomous.
Altruistic = good.
Autonomous = self-governing.
Behavior is a product of belief. Our belief systems generate corresponding behavior in the same way a hard drive or operating system in a computer dictates how the computer will function and what it can or cannot do.
Our collective belief in an untrustworthy human underlies all problems and manifests as a reality in public and private events. To be healthy, happy and prosperous, we must believe in our inherent altruism.
Eastwood today
Founded in 2000 by William Eastwood
---
In 2000, William Eastwood founded Earth Network of Altruistic, Autonomous Individuals, Inc., in Connecticut, USA (PDF: Proof of Inc). Since that time the corporation has been dissolved and the substitution is Earth-Network.org.
Earth Network has a new address at earth-network.org.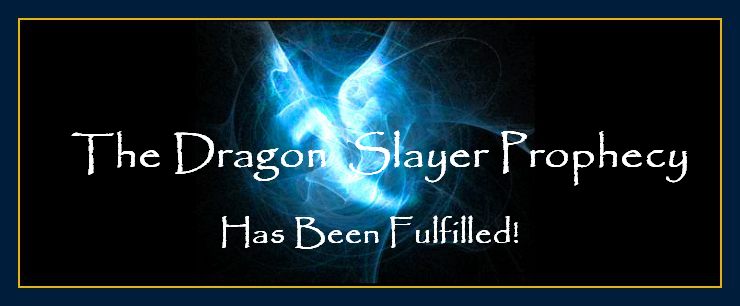 The true altruistic movement is far bigger than us. Outreach is available. If I can help you I will.
If you want to know the basics and are limited in your finances, try our free book. It contains some great practical advice that is simple and easy to understand for all ages.
The author's offer of assistance
---
A plan for your success.
The secret
---
"You are beautiful and the universe is kind. Do not let anyone ever say otherwise.
"If you affirm that every day, your life will be good and everything will work."
— William Eastwood.
Affirmations create your reality
---
You can choose to focus on and be grateful for everything good in your life. You can wake up and appreciate the new and original day, your existence, opportunities, the fact that you create your reality. If you do that, more of everything good will come into your life.
Neurons will be created that form connections to all those things you appreciate, forming  wiring in your brain that tunes you into everything you love. Your focus will manifest more and more of those kinds of events, despite the seeming odds against you.
"Beat all odds with my free daily affirmation and guidance page."
---
FREEDOM  POWER  CREATION  ENERGY  SUGGESTION  FORMS YOUR LIFE  AND CREATES WHO YOU ARE.  BEGIN YOUR TRUE LIFE.  BE WHO YOU WANT TO BE.  HAVE WHAT  WANT TO HAVE
Vladimir Putin
---
People who justify cruelty always demonize others. Americans want to help Russians! Putin is making it impossible for us to do so.
Putin's way of thinking is caused by philosophical beliefs derived from common myths. We see the same kind of thinking exploding around the world at this time, creating division and threatening the fabric of our civilization.
You are an Individualized Portion of Divine Light—Indelible Infinite Multidimensional Intelligent Love.
50

years of research goes into every publication
YOU ARE A BEAUTIFUL PERSON 
---
A complete course with everything you need to know to apply The Secret — The Law of Attraction — to create the life you want.
"The Altruistic Movement, based on International Philosophy, and Internal Science, recognizes that consciousness is altruistic. A belief system can be like a faulty program in a computer that makes the computer malfunction. This can apply to the entire global civilization."
― William Eastwood
Living and operating from the wrong paradigm is causing all the problems in the world today. Darwinism is built on materialism and materialism is built on distortions in religion, even though many people don't realize this.
Darwinism or survival of the fittest as a moral map or business model does not work. We shouldn't all be pitted against each other. Evictions, incarcerations and lawsuits are symptoms of a flawed model rather than flawed people. Everyone deserves housing and income. It is not communism to treat people with decency by granting them their basic rights. We have cruel economic policies, and that is why we have increasing homelessness in every state.
Guaranteed income is an idea whose time has come. We need to base our civilization on a new, kinder model, science and policies. Forcing millions to struggle by denying them the assistance they need that would lead to their success and prosperity because of a belief in competition and a struggle for survival as being the natural way is just cruelty.
Let kindness, love and assistance take its place.
Teach a paradigm of kindness, love and assistance.
Reinforce the new paradigm through an example to show how well it works. Rather than evicting people from their homes due to their inability to pay high taxes, insurance, and endless government requirements based on a paradigm of control through threat of punishment, forgive the debt and initiate guaranteed income based on a paradigm of cooperation and altruism.
When we love life and are enjoying ourselves we want others to be as happy as we are. We are naturally altruistic and want peace and goodwill for all.
Redefining reality and human nature
---
Now that we know that everything in the universe is composed of consciousness, we can redefine ourselves and the universe itself as altruistic because that is the nature of all consciousness.
The consciousness that forms us and the universe is altruistic.
Every person and aspect of reality is composed of the same high-grade consciousness.
Click above to learn more
The basis of a better world
---
A better world will be based on the idea that we are good.
This movement in which we now recognize the true nature of consciousness marks the beginning of a philosophy of human altruism on which to base a better world.
Based on my book, "The Solution to All of Humanity's Problems & The Secret to Creating the Life You Want," I outline the requirements for a new civilization.
How can we create a better world?
---
Yes, the altruistic movement can transform civilization.
A new view of human nature will result in an entirely new kind of behavior and peaceful civilization.
"Consciousness is altruistic, and that means that you are an amazing, powerful and beautiful person."
— William Eastwood.
The source of the world's problems
---
If we look into our past for the source of modern thought, we find two strong sets of values, and both have mixed and merged into one supercharged negative view of reality. Official mainstream worldviews are a derivative of these two lines of thought and are largely shaped by these dark paradigms.
Unfortunately, these are highly inaccurate and negative ideas that manifest social turmoil, institutional failure, crime, war and conflict. Personally, they manifest psychological disorders, physical disease, addiction and inability to achieve goals and find happiness and satisfaction in life.
The Rosenthal effect explains why scientists can prove their theories even if they are incorrect! Einstein's colleague, David Bohm tells us our reality is a projection of our mind. This means that below the subconscious there is a portion of the mind that converts beliefs into events. The evidence of traditional science goes by and the evidence of scientific studies are a perfect reflection of the inner-most beliefs of mainstream society and the scientists conducting the studies. We create reality, and is the reason why modern science has created a dangerous false science.
When society accepts these beliefs they manifest their own evidence, but it is a manufactured reality and not intrinsic reality. All of the global threats mentioned below are a manifestation of false beliefs.
We therefore possess the solution to all of these problems.
It is no longer religion
---
All official thinking on virtually all subjects is an extension of the most unfortunate values and beliefs.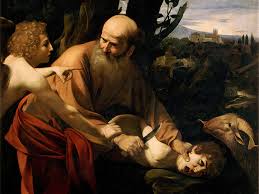 Darwin's worldview is a direct extension of his religious worldview. Virtually all early scientists who developed our modern values and official physicalism were educated in church-run schools. As a result, Darwinism and modern thought is a translation of religion into scientific terminology. Everything humanity has created comes from ancient religious misconceptions and misguided values.
All our institutions, sciences, professions and methods of achieving goals and relating to other people and reality itself are a mix of Darwinism and religion. So basic and taken-for-granted are these root assumptions that they have become basic assumptions about reality too-obvious to question, or so it seems to many.
We think they are facts rather than ideas about reality. They are values no longer viewed as being Darwinism or religion. They are now considered simply to be facts about reality.
So basic and shared are these values that they are often as strong in atheists as they are in fundamental extremists.
If this trend is not stopped, the negative focus will reach a point where we will not be able to go on as a civilization. This is where the faulty thinking ends or this is where we are defeated."
— William Eastwood.
How can we create a better world?
---
Yes, the altruistic movement can transform civilization.
A new view of human nature will result in an entirely new kind of behavior and peaceful civilization.
What we have experienced in the past 5000 years is not an entirely accurate measure of our authentic nature or what we are capable of. The human race is capable of far more than present views suggest.
Seeing worth in yourself allows you to see worth in others. Perception of worth in self leads to perception of worth in another.
Reality and humans are not what we thought
---
You are an individualized portion of the Original Consciousness that formed all of reality. Physical reality is secondary. It is a projection of the primary inner reality of which you are an intrinsic portion.
The Altruistic Movement: Based on Internal Science & International Philosophy
---
Copyright © 2021, 2022, 2023, By: William Eastwood.
Primary article concludes here.
William Eastwood is an international political influencer
A self-made outsider.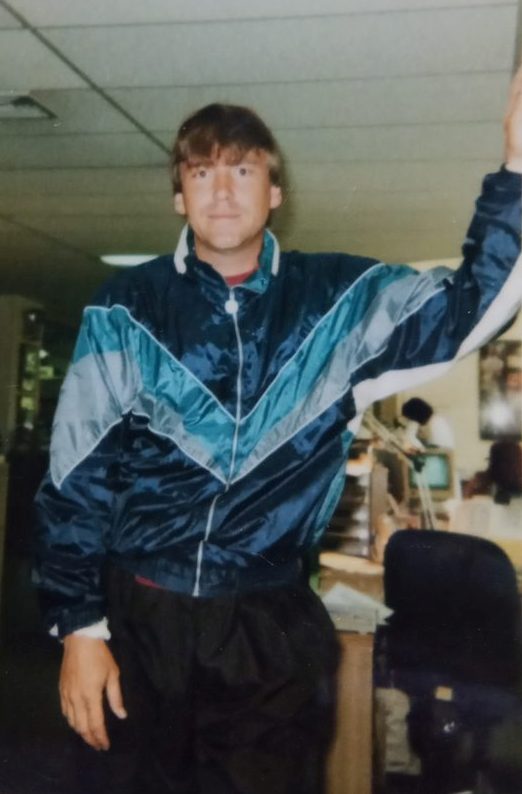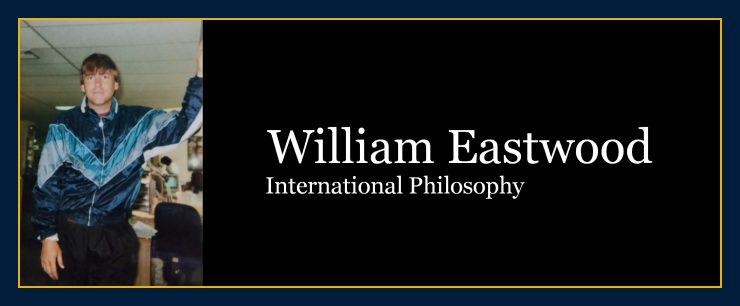 The full time-line and history of William Eastwood and his work
---
This is the most complete account on all five websites.
There are a lot of things that traditional science cannot explain that can be understood through the lens of Internal Science.
My literary agent in New York says that most people in the world today are unintelligent, and that only a sliver of intellectuals and professors are capable of understanding. I beg to differ. I explain Internal Science in ways people can understand.
Science that confirms personal spiritual experiences
---
Our traditional science tells us that a person's purpose is no more than to procreate to ensure the survival of our species — but many people have spiritual experiences that reveal there is far more meaning and purpose to a person's life — interpreted through their belief system.
Bohm's / Eastwood's paradigm says we have an inner reality that forms this world and thus can include personal spiritual experiences and the possibility of thoughts creating reality — experiences which when interpreted through Bohm's science would make perfect sense.
Physicist David Bohm, — who Albert Einstein called "a kindred spirit," and whose Ph.D. thesis — being top secret and classified — was awarded at the University of California at Berkeley by none other than Robert Oppenheimer — tells us that our reality is a holographic projection of the mind.
Bohm's science suggests an inner source reality, and the possibility of a multidimensional framework of existence in which our reality is grounded and created.
Eastwood employs Bohm's paradigm to solve world problems.
You can change the world
---
.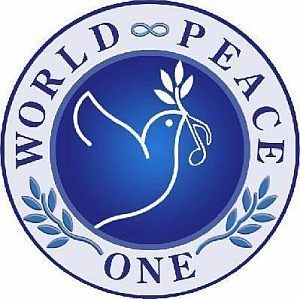 A scientific paradigm originally introduced by Albert Einstein's colleague is now being applied to stop Putin from doing further damage to nations, to protect people globally and to get grain to those in need. We can and are addressing all issues with this application.
"Americans and people in all nations need to wake up from their sleep."
— William Eastwood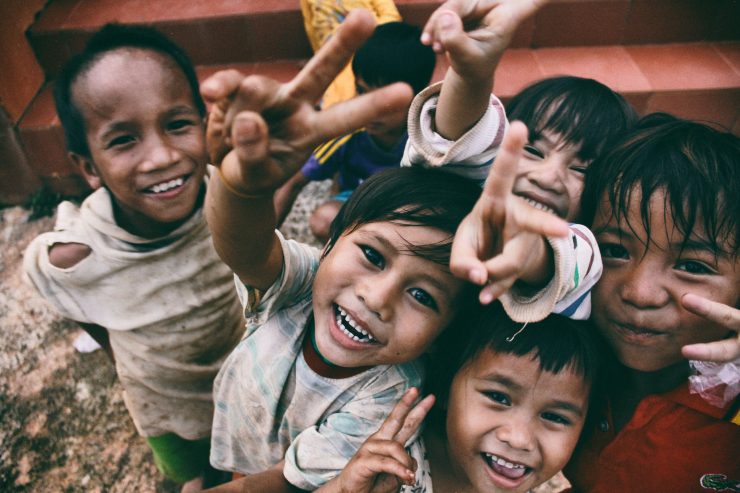 The United States Constitution is the best in the world. It was the first to set a new precedent by determining in law that all people in one nation are equal. The Altruism Code expands that concept to include all nations and codifies that principle.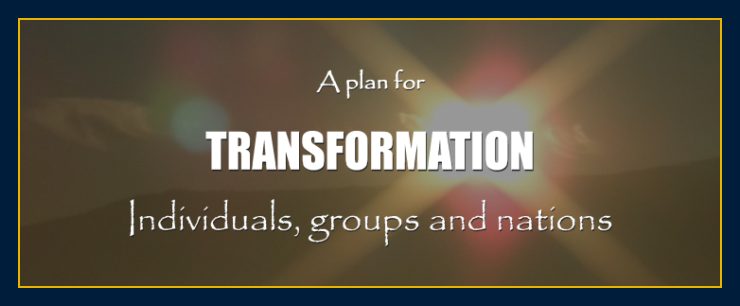 We are individuals but we are all one consciousness. We all will prevail.
---
Categories: What is the Altruistic Movement? Altruistic, Autonomous Philosophy & William Eastwood. Institution reform movement.  Click on our site to learn more.
The concepts conveyed in this website are within these books.

www.ThoughtsFormMatter.com