---

EN
Thoughts Form Matter New Science Application
Thoughts Form Matter & Consciousness Creates Reality: The Holographic Universe
---
Do your thoughts form matter?
How do I create what I want in life?
Does consciousness create reality?
What is the holographic universe?
I will answer these questions now.
(Click on the feature image above if you are on the home page and want to see table of contents.)
Do your thoughts form matter?
---
Your thoughts can and do form matter and create reality. The reality around you is a projection of the mind, brain and five senses.
Non-Classical Physics Thoughts ARE Reality
What is the holographic universe?
---
The holographic universe is a popular scientific theory that says that your mind, brain and fives senses project your reality.
This remarkable new way of looking at the universe is supported by two more of the world's  most eminent thinkers ― Stanford neurophysiologist Karl Pribram, and University of London physicist David Bohm, a former protege of Einstein's. 
The science is reinforced by many leading physicists.
Do my thoughts create my reality?
Yes, your thoughts create your reality.
Events are the content of your thoughts projected holographically. Consciousness and matter are basically the same thing, but in different states.
Max Tegmark of MIT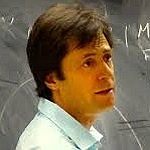 "Max Tegmark of MIT" says that consciousness is a state of matter.
Your consciousness is projected holographically. The projection is the balance of your thoughts manifested as a holographic projection.
EN's Course is dedicated to Max Tegmark
The cover image on the course is of Massachusetts Institute of Technology (MIT), which is often ranked among the world's top five universities.
Einstein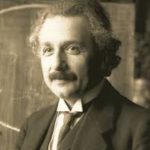 "Reality is merely an illusion, albeit a very persistent one"
— Albert Einstein
Origins of the new paradigm

In his 1924 Ph.D. thesis and groundbreaking contributions to quantum theory, Nobel Prize winner, Louis de Broglie postulated the wave nature of electrons and suggested that all matter has wave properties. This concept is known as wave–particle duality, and forms a central part of the theory of quantum mechanics.
De Broglie's wave–particle duality is extended to all particles and the laws of nature.
By reversing his statement that "all matter has wave properties," to "all waves have matter properties," the most basic and most advanced science tells us that the wave forms matter. The next logical question is "what is the wave?" 
What is a wave?
A wave or a photon are an excitation of an electromagnetic field.
If you ask a scientist what an electromagnetic field is, they will say "it is a fundamental entity, it's not made of anything else, it just is what it is."
In other words, scientists do not know what an electromagnetic field is. Since all particles are portions of the electromagnetic field, scientists do not know what a particle is. The scientific establishment does not know what the unitary substance that forms everything in the universe is!
I will tell you what it is: It is consciousness. The electromagnetic field that forms everything is consciousness. Particles, in the conventional sense, do not really exist. Particles are consciousness.
Consciousness Is an Electromagnetic Field
Individual scientists do know the facts
Because the establishment does not dare attack the most highly esteemed physicists, these men of high standing are bold in their statements.
Max Planck
Max Planck, Nobel Prize winning father of quantum mechanics, says:
"I regard matter as derivative from consciousness."
.
― Quote from The Observer, January 25th, 1931.
Reality is a hologram of consciousness
Both consciousness and matter are composed of electromagnetic fields.
Anything you want in life you can have
Your thoughts are your unclaimed treasure.
Quantum physics is not strange
We are!
If quantum physics sounds strange, its not the quantum physics that's strange, it's the myths by which you are living your life that are strange. Quantum physics deals with the simple facts of reality.
I am trying to help people to see their power and control over reality. If quantum physics sounds strange to you, you have a lot of learning ahead of you.
We are being asked to let go of myths on which our civilization has been based, so I understand that it is a challenge, but it is a journey we must all take!
Or, journey out of the illusion right now.
Click above to learn more
FIVE NOBEL PRIZE WINNER'S FINDINGS
Does consciousness create reality?
---
Consciousness does create reality. We explain how consciousness creates reality on this and our affiliated websites.
If we are going to survive as a nation, we must be willing to understand how we create our reality. This involves looking at the implications of what Einstein and a group of leading physicists have discovered in the 20th century.
"The most beautiful experiences in your life have happened because you created them. Our eyes project the ideas we form from energy into the grid of physical reality."
—William Eastwood.
What flashes on the world stage is constructed by each individual by their own five senses, yet it is highly tuned to what others are projecting, so much so that it appears to be one independent reality everyone is viewing.
Why isn't this knowledge more widely known?
How do I create what I want in life?
---
To change any element of your life, you must change your thinking. Altering the mind alters your life. There is no other way to change your personal reality.
We project our thoughts onto the screen of life and then are forced to live within the manifestation of our belief system. If there are elements within your life that you dislike, change your thoughts in that area and those elements will change.
You weave in and out of probabilities constantly as your thoughts and emotions change.
When a scientist observes "an electron," it collapses from all possible positions which the electron could occupy to a single position. The same applies to in your own life. In very simple and practical terms you create your reality according to the thoughts you think. You select events according to your thoughts, beliefs and emotions.
From our perspective, infinite probable events are non-physical probabilities. However, from the position of a probable self, you would be a probable self.
Learn how you can choose the most desirable probability in which anything you want in life can be created.
45

45 years of research 
Over 100 free articles
Become powerful.
Create wealth.
Manifest your dreams.
The most generous advice.
The most experience.
EASTWOOD CONFIDENCE:

AN EXAMPLE OF HOW WELL THESE PRINCIPLES CAN AT TIMES WORK
---
You must realize that as your thoughts and focus change, so will your reality, but time is usually required. The mind must be repatterned.
NBC NEWS REPORTS Universe is Conscious
Our institutions and societies are based on the idea of victimization. Here, again, I can help you change your thinking. No one can stop your thoughts and dreams from manifesting
True mastery is a result of acceptance of a new view of reality and a willingness to go all the way. If you doubt the process, the doubt itself is like static and interference. Beliefs must improve, attitudes and expectations must improve, and positive emotions need to be fixed primarily on the sense of acquiring and having what is wanted rather than lack and frustration.
Continuing your education in this area is the only way to make the principles work for you.
You change your life; we'll change the world.
MISSION STATEMENT
Bring an end to suffering and conflict globally, distribute food and supplies to where they are needed most in the world and make opportunity available to all people across the globe, transition humanity to a new era, transform public institutions and private lives, form a new field of science, and reform education systems globally.
FIVE NOBEL PRIZE WINNER'S FINDINGS
We are seeing an increase in people who are willing to look at the implications of new knowledge and what it may mean for the future of our civilization.
"Most of the 'evil' we see in the world is not because we are inherently bad, but because we believe we are. "
― William Eastwood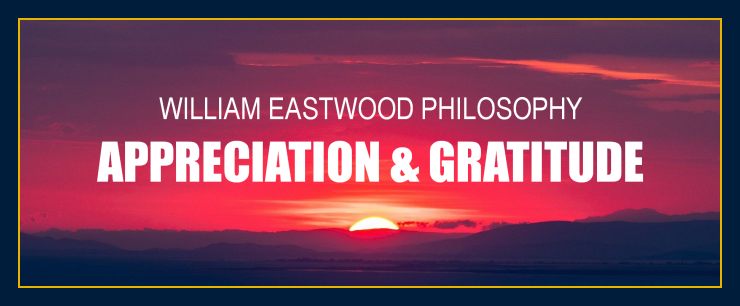 Do scientists think that your thoughts form matter?
---
Yes, many leading physicists say that your thoughts can and do form matter and create your reality.
"The doctrine that the world is made up of objects whose existence is independent of human consciousness turns out to be in conflict with quantum mechanics and with facts established by experiment."
In his best-selling, "The Quantum Theory and Reality,"d'Espagnat complained that we are not recognizing the implications of quantum mechanics.
Director of the Laboratory of Theoretical Physics and Elementary Particles at the University of Paris, and a professor at the University of California – Santa Barbara, d'Espagnat qualifies as a leading physicist of the 20th century.
A member of the International Academy of the Philosophy of Science in Brussels, and the French Academy of Moral and Political Sciences, he was awarded the Templeton Prize for his "work which acknowledges that science cannot fully explain 'the nature of being.'"
D'Espagnat was troubled by the fact that so few physicists paid attention to questions raised by quantum mechanics.
The content above and on our four sites may be from one of my books. The above scientific information is from my latest book, "THE HOLOGRAPHIC UNIVERSE — Journey Out of the Illusion."
When you purchase one of the books below it helps us to bring this information to people in other countries and where help is needed most.
Holographic reality explains why people see what they want to see.
.
Your thoughts do form matter
---
Holographic reality explains why people get stuck in their own world. Because their thoughts are projected into events they become utterly convinced that they are correct in their assumptions. If they knew that their thoughts formed matter they could understand this principle, but until they accept the fact that their thoughts form matter, they are usually unable to do so.
Instead, for most people, the thought that their thoughts do not form matter is projected into events and the apparent evidence in their life.
"The new paradigm explains why the new paradigm cannot be accepted; thus we have a paradox. Until acceptance occurs, acceptance cannot occur."
— William Eastwood, author of "Holographic Universe — Journey Out of the Illusion".
Your thoughts form matter automatically
---
Your thoughts form matter on a deep inner level. You do not consciously make your heart beat, digest your food or speak words, it just happens according to your intent. Events are created in the same way. Your thoughts form matter automatically on deep inner levels of consciousness.
You do not tell the cells in your leg what to do in order to walk across the floor. You just intend it with a destination in mind and it happens. Your subconscious instructs your body to make billions of calculations and to do all the work to bring you to you intended destination. In the same way, your thoughts form the events and the circumstances in your life.
Your beliefs, thoughts, emotions, desires and intent create events in the same way your breath, walk or do anything. It is all taken care of for you on a deep subconscious level.
You must act on your thoughts in logical ways to create what you want in life, but you must also be open to new ways of bringing things into your life if you want these principles to work to your maximum advantage. Most importantly, focus on receiving what you desire. Focus on the feeling of the wish fulfilled. By doing so you will attract and manifest the most desirable events available to you.
Your free will is only limited according to the range of probabilities open to you for manifestation. Your beliefs, thoughts and emotions determine what probabilities can be materialized in your life. You must think on the subjects you wish to materialize rather than only on your work and other subjects. The more thinking is done on what you want, the greater the probabilities available.
To increase your range of available choices in life, contemplate and obtain the psychological state that would occur if you had already achieved your goals.
Can your thoughts form matter?

This is my true story
---
EASTWOOD: "At age 12 I was a shy 'nobody.' Middle class with no advantages and introverted, I applied the principle that thoughts form matter using visualization. I imagined myself reducing America's dependence on fossil fuels, and as a great architect and inventor solving world problems and in the limelight.
"By age 13 my solar homes were being built in my home town. At 13 years old a Yale Professor called my mother to ask me to work on his solar invention. By 18 I had a contract with the American Supply Company. At the Capitol of the constitution state the eyes of the world were on me as I unveiled a full-scale model of my modular solar system at the annual energy exposition in Hartford Connecticut.
I knew at that moment that my thoughts do form matter and create reality.
I then set out to achieve a greater goal.
EN FOUNDER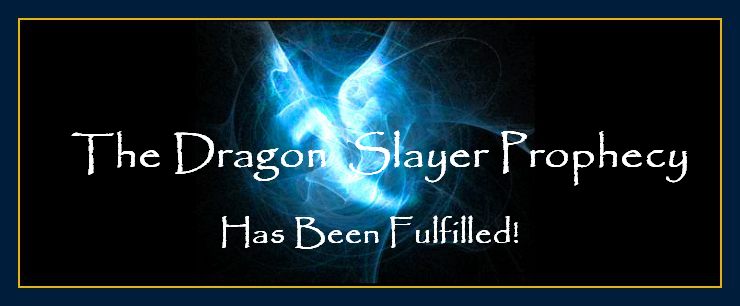 The wave-state of matter physicists have recently discovered, is only an initial hint and glimmering of a reality, that once discovered will transform our civilization's understanding of reality.
---
"My brain is only a receiver, in the Universe there is a core from which we obtain knowledge, strength and inspiration. I have not penetrated into the secrets of this core, but I know that it exists."
– Nikola Tesla
---
Do your thoughts form matter?
---
Yes, your thoughts can and do form matter.  Thoughts form matter and consciousness creates reality. After you have a thought, it will evolve in the subconscious area. Through training you can learn to follow your thoughts as they fall down through levels of your consciousness and begin their journey into matter and events.
Your thoughts form matter after certain requirements are met. Depending on the availability of probable events, whether or not others are involved, and the intensity of your thoughts, beliefs and emotions, your thoughts form matter by configuring the substance of which they are composed into objects and events. Their appearance as virtual particles is observable.
Physicists now know that electromagnetic fields form particles. Scientists have observed electromagnetic energy forming particles in the Zero Point Field (ZPF). Your thoughts can and do form matter, and your consciousness creates your reality.
QUANTUM PHYSICS MIND-BRAIN MODEL
About Earth Network and William Eastwood
Thoughts form matter because thoughts and matter are composed of the same substance
---
Your thoughts form matter because both thoughts and matter are electromagnetic energy. Leading physicists tell us that physical reality is an electromagnetic holographic projection of the mind, brain and fives senses. This explains part of the process by which your thoughts form matter.
When you understand and apply the principles by which your thoughts form matter you can create what you want in life.
To change anything, you must change your thoughts and emotions. There is no other way to change anything. Physically forced changes will not endure unless they correspond with changes in thoughts and emotions.
The medical establishment realizes how powerful the placebo effect is but do not realize it is because thoughts form matter. They do not listen to what Einstein and leading physicists are saying. Thoughts do form matter via holographic projection.
The balance of your thoughts manifest according to the local laws of physics which our civilization believes in and ratifies.
We project our thoughts into matter, and they form the events we see on television. Holographic reality explains why people see what they want to see.
We all know the power of hypnosis. A stage hypnosis can make an individual believe a pink elephant is on the stage, and they will see it! When an authority like a former U.S. president or the entire scientific establishments says see this big "lie, it is truth," people see the lie and believe it is truth! This is because their thoughts form matter!
We can create a better future for ourselves, our country and the world. Take your country back from primitive superstition, violence and ignorance.
Enter the new future
Knowledge can change the world as we know it.
Thoughts Form Matter & Consciousness Creates Reality: The Holographic Universe
© Copyright 2021, By: William Eastwood
Primary article concludes here.
Four free Earth Network websites and over 100 articles
---
FOUR SCIENTIFIC EDUCATIONAL SITES — ONE PHILOSOPHY
A singleAMAZING philosophy!
100's of articles!
4 EN websites!
They are meant to be used together.
Click between them!
Click below for master page.
---
Categories: Thoughts Form Matter & Consciousness Creates Reality, The Holographic Universe, A new nonclassical science disproves classical physics. Thoughts are the first stage of matter. Thoughts form matter, quantum physics. Thoughts can and do form matter, and influence events and reality.  Click on our site and books to learn more.
Ι