---

EN: EARTH NETWORK: © Copyright 2019, By: EN: All Rights Reserved
Mind, Consciousness & Reality:
Does Thought Create Matter?
Mind, Consciousness & Reality
Click Image for EN founder's video
45 years experience applying metaphysics.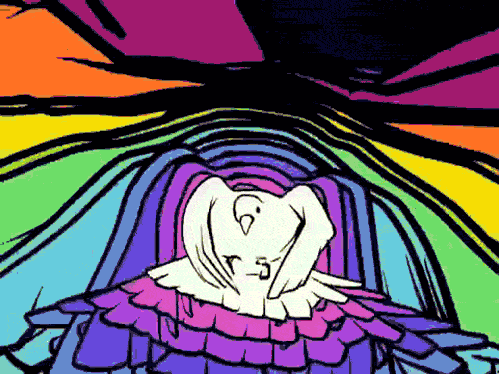 You create your reality with your thoughts. You have an amazing opportunity to create anything you want in life.
Click above
Consciousness is a State of Matter: MIT
Realization leads to power
When you no longer believe in the myths of modern man you reach the first stage of personal power.

When you understand that consciousness forms matter and that everything around you is a

camouflage of consciousness, you reach the second stage of personal power.

When you master the principles of conscious co-creation you reach the third stage of personal power and are an invincible and transformed human being.
At the third stage you have evolved to the final level of your your conscious evolution. You have reached the final stage the human race is striving for in its conscious evolution.
Congratulations!
.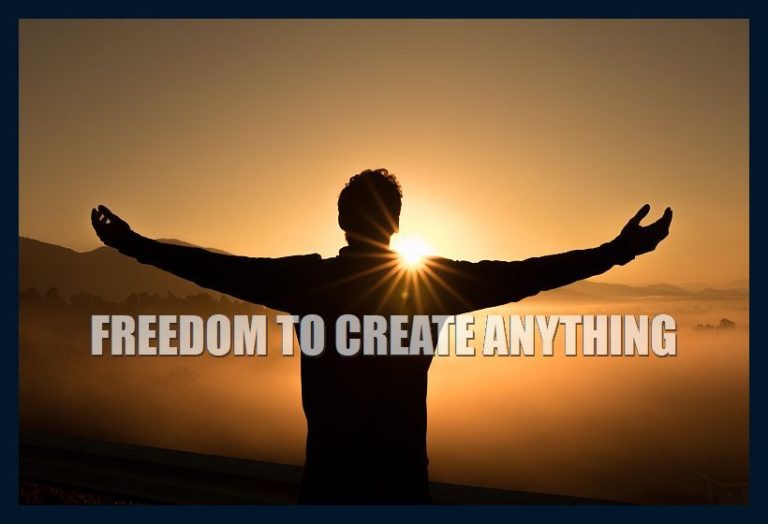 Click above
When we reach the third level we will solve civilization's problems and we will live our own personal dreams and joyful lives. At the stage of mastery you are able to tap into the infinite intelligence within you to create with the unbelievably miraculous component of consciousness.
Consciousness is infinitely intelligent and can transform itself into the most beautifully complex intricacies of creation.
Pyramid of personal power
Consciousness is a State of Matter: MIT
MYTHS: Scientific Paradigm, Materialism, Darwinism, Etc.
To operate at a level of mastery you must first transcend our cultural myths .  First, you recognize that  what society tells you is true is actually false.  Secondly, you realize that thoughts form matter. Thirdly, you accept it emotionally.
When you fully accept the paradigm of simultaneous time and probabilities as your baseline, and have transcend the limitations of cause-and-effect you have achieved mastery.
EN's Real School Advanced Site
Click above
The science of mind, consciousness & reality
The algorithms of quantum mechanics rejects traditional orthodoxy of a mechanical universe. The implication is that reality is basically non-physical and is a manifestation of mind, consciousness and thought.
We must revamp our worldview and thoughts on every subject. This is particularly true if we want to be powerful and effective in life.
The diversity and beauty of life is a reflection of the nature of our consciousness. All life and all consciousness is on the most basic level experiencing their existence as a series of unending explosions Joy.
Inner reality and outer reality are not dark, but are brilliant and full of love, creativity and light. It is time to let go of the dark myths of our civilization.
Click above
Reality is not limited to this world
Non-local quantum mechanics  overrides Newtonian quantum physics (local physics). As national laws override state laws, non-local laws that apply to a more basic non-physical source reality of consciousness override the laws of this physical time-space world of ours.
Bell's theorem suggests that the long-standing worldview of our civilization is a myth.
Remove Invisible Barriers to Success
Click above
The tenants of quantum mechanics applies to the workings of the mind. To apply new knowledge to heal our world and manifest what we want,  we must first reject traditional notions of reality, and secondly embrace the doctrine of quantum mechanics  and its resulting philosophical implications.
As in quantum physics scientists speak of the collapse of the wave function into a particle, our thoughts manifest as objects and events through persistent application of definite laws of manifestation.
The scientific establishment is confounded by the findings of quantum mechanics which strongly suggest that reality itself is non-local.
Materialism is a myth on which our civilization is based.
Our reality is not actually made up of physical particles  as we once thought.  Although  our world seem solid, it is actually  more like a cauldron of  non-solid energy that only takes on the practical appearance and function of a solid because of our  senses programmed receptivity to it.
The rules of the game of time-space, and our agreed upon beliefs regarding the nature of our reality, program our senses to react to this energy as they do. Thus, when we touch an object we feel something that we believe, see and feel to be solid.
Our physical reality is a manifestation of consciousness, what scientists consider to be a single unbroken field of energy which forms the entire universe.
Scientists know that energy  cannot be destroyed, only transformed. This fact of indestructibility applies to consciousness and energy which are the same thing.
Helping you to create the life you want!.
Your own personal metaphysical Library.
The dropdown boxes & buttons lead you to profound & amazing metaphysical insights. The Solution to Problems. Manifest Unlimited Money.
---
Click on the drop-down boxes to find the information you need. Or scroll down to continue reading article.
Click above
Article resumes.
Energy is the universe itself, and it is a form of consciousness. Consciousness itself is indestructible and eternal.
Your non-material self or consciousness, whatever you want to call yourself, cannot be harmed and you will always exist. All times and places exist now, and any event in the past can be revisited when we understand consciousness and reality and learn to expand our perception of it.
Scroll down to continue reading article.

The answer is simple
Internal degrading and outward hindering of the individual directly leads to violence and basically all other personal impediments and social problems.



The Problem Causing All Other Problems
We can solve not only the problems of violence in our culture, but also eliminate barriers to success so that we can achieve our personal goals and ambitions.
Remove Invisible Barriers to Success

This is our collective and personal destiny. This is the next step in our conscious evolution and it is happening as we speak.
Click above
It's all so easy!
Assumptions are belief. Anything you assume to be true you tend to create physically.
If you want to change your life, just change what you are telling yourself is true in your head. A situation can have any outcome. The outcome is set by you. If you tell yourself in your head, this is going to work out, or, the result will be positive, then that is what you tend to create. This is why affirmations are so valuable.
Begin to change your life by applying affirmations on a daily basis. If possible, learn to think in affirmations.
Manifesting anything you want in life is easy when you know how. Begin to create your dreams now!


Helping you to create the life you want!
View FREE prosperity video now!
Repeat affirmations while watching more videos to manifest superior wealth.
---
"A new type of thinking is essential if mankind is to survive and move toward higher levels."
— Albert Einstein
---
The New Enlightenment
Martin Luther and the 17th century Enlightenment Movement gave us our modern world. The original Enlightenment led to the American Revolution, the Declaration of Independence and the unprecedented liberties that we now take for granted in the USA.
The NEW Enlightenment is an extension of the original Enlightenment and is only getting started now. Learn more.
Altruistic Movement Redirect Civilization
A New Institution to Heal the World
---
Click above
NBC NEWS REPORTS Universe is conscious
Mind, Consciousness & Reality: Does Thought Create Matter?
Copyright © 2019, by William Eastwood
Knowledge is money, power and love

THE SOLUTION TO ALL OF HUMANITY'S  PROBLEMS & The Secret to Creating the Life You Want
By the author of this article.
New Edition
6" by 9" paperback: 434 pages.
List Price: $36.95.  Price: $25.87 You Save: $11.08 ( 30% )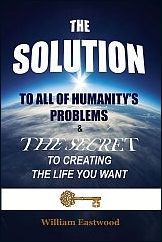 FIVE NOBEL PRIZE WINNERS VALIDATE THIS PHILOSOPHY. You have the power to create anything you want in life.
Groundbreaking complete scientific guide to create the life you want. A unique philosophy that bridges science, metaphysics & true religion. This extensive & easy to understand book reveals what may be preventing your success and what is preventing the success of civilization.
The invisible barriers that may be keeping you from achieving your desires or experiencing happiness, love and success can be evaporated simply by reading this book. You can then more easily manifest anything your heart desires.
NOTE: The content in this website is based on this book.
Additional description provided with eBook and on Lulu.com.
Other EN eBooks and paperbacks available.

Helping you to create the life you want!
RESEARCHING  CONSCIOUSNESS SINCE 1975

Achieve all your aspirations with

POWERFUL

EN books
EARTH NETWORK BOOKS By William Eastwood

Anything is possible. Create your dreams. Start today.
KNOW WHO YOU ARE: We need to wake-up within the dream, and enter our true life.
Anything is possible. Create your dreams. Start today.
THE SECRETS OF THE UNIVERSE UNVEILED: A sample of chapter one of the EN course.

Get your free, powerful affirmations and guidance every day.
Simply click on any rotating earth on this website at

the top of every page.

 (Shown above and below.)

Daily Affirmations
---
This is where the links at the top of every page go to.

EN books
---
About us
---

EN books


G.E.N.I.E.  Global Earth Network International Education
EN  Earth Network
Don't miss these articles!
Consciousness creates matter, thoughts create reality, quantum physics
Mind creates matter - where creation takes place
The brain does not create consciousness
How can my thoughts affect people, reality & matter?
Multidimensional human spirit, soul & inner self
Consciousness creates reality & your mind forms matter
---
Categories: Does Thought Create Matter? Mind and consciousness constitute reality. Mind, consciousness and reality are all the same thing. Click on our site and books to learn more.
Mind, Consciousness & Reality: Does Thought Create Matter?
Scientists know that energy  cannot be destroyed, only transformed. This fact of indestructibility applies to consciousness and energy which are the same thing.
Civilization's progress depends on the realization that consciousness creates matter.
A Positive Mind & Emotions Create Positive Events.





All your dreams are now coming true..
The concepts conveyed in this website are within these books.

www.ThoughtsFormMatter.com