---
The author of this article, William Eastwood, worked for a Yale University professor on a secret invention at a private research and development facility at age 13. This is documented in the public record.
Eastwood's 50 year study / 25 books reveal that intensity, conditions and other factors determine when your thoughts are projected into events. He has a daily post to help you create the life you desire.
Creator of:
Internal Science.
International Philosophy.
The Inner UN.
The Altruistic Movement.
"C = Ef = M"
Why Are People Divided in Their Thinking? Americans, Politicians & World Arguments Resolution
---
Why are people so divided in their thinking?
Why are Americans, politicians and the people of the world divided in their thinking?
What is the solution / resolution for world arguments and division?
I will answer these questions now.
Reset the world & yourself.
Why are people so divided in their thinking?
---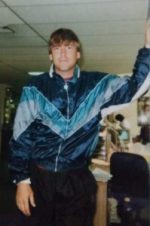 The reason why people are so divided in their thinking is due to differences in philosophical beliefs. Americans are increasingly divided in their thinking because of the inability of traditional science to answer the bigger and deeper questions about life. As a result, many Americans and people around the world are falling back to religion and tribal thinking.
It seems evident by the problems in the world today that science did not deliver as promised decades ago. Many people are struggling more than in previous decades. Inflation, the climate emergency, the war in Ukraine and political disagreement are just some of the mounting problems we face.
The reason why people are so divided in their thinking is because of the failure of science. Americans, politicians and divisiveness are a result of physicalism.
Science has made an error. But no worry, we will provide you with the correction that can serve as a unifying principle.
AFFIRMATIONS AND ADVICE POSTED DAILY
Free daily affirmations and guidance
.
Click Image for EN founder's video
Click here to get your FREE PDF book.
Where everyone is going every morning!
C = Ef: THOUGHTS CREATE MATTER:   FAST TRACK TO  SUCCESS
.Your Fast Track to Success  link Make the day go your way in seconds Where everyone is going!
"Einstein operated within the Internal Science paradigm before it was even recognized. Carefully consider his words below if you want to understand what Internal Science is and is not."
— William Eastwood.
Click above to learn more.
If you say everything comes from the big bang, the big bang is no different than a wizard's "poof," because it is basically just a magical appearance of something from nothing. Objective science cannot explain why we exist or how we came to be. Internal Science, however, can.
Science didn't deliver as promised 200 or more years ago and so people are looking for something else. There is however, a solution to all of these problems and it's an alternative to religion and cults.
Einstein's theory of special relativity and a series of unique scientific discoveries made in the previous century were not given sufficient attention. The implications were not fully explored. Instead, the majority of professionals in various scientific disciplines retained beliefs about reality which these discoveries invalidated.
QUANTUM PHYSICS MIND-BRAIN MODEL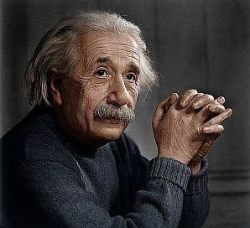 "Reality is merely an illusion, albeit a very persistent one."
― Albert Einstein
50

years of research goes into every book
Journey Out of the Illusion
---
Journey out of the illusion
The underlying reason why people are so divided in their thinking
---
Diverging beliefs is the underlying reason why people are so divided in their thinking. We are separated or divided according to our beliefs. Science has united the world's thinking for several centuries. But that is no longer working. The world's populations are increasingly turning away from science and materialism to religion and cults.
What would cause people to go back to science? The work of physicist David Bohm gives us a more scientific picture of reality that could lead people back to science. The reasons why so many people have left science do not exist in this paradigm.
Why do people see what they want to see? (The cause of divisiveness)
---
The science explains.
Click below for an example of how our focus can lead to a major shift in probabilities, public and private.
EINSTEIN
"The world as we have created it is a process of our thinking. It cannot be changed without changing our thinking."

― Albert Einstein 
"The new paradigm — of holographic reality — explains why the new paradigm cannot be accepted, thus we have a paradox. Until acceptance occurs, acceptance cannot occur."
— William Eastwood.
Why are people so divided in their thinking?
Division is a product of failed science, which is the reason why are people so divided in their thinking.
Tribal beliefs are based on division and warring tribes, nationalism and competing egos. People are so divided in their thinking because a great many have given up on the promise of the objective scientific intellect. This has happened because the scientific method favors physical results.
The materialistic official science establishment has retained views that non-classic physics should have displaced but did not because most scientists have already made up their minds. They believe that the universe is a physical construct created by physical causes. Einstein tells us that points in time and space are not fixed, that both are relative to our position in the universe and perspective. Holographic reality goes one step further and tells us that we are like holographic suits, projecting and experiencing a reality that is built up out of a field of infinite waves of potential.
People everywhere are recognizing that more is there, that science has closed the door on its own greatest scientists that could have led us out of our myths and restrictive beliefs. The hologram scientists study is their own. Human beings do not live in an objective physical world. They live in a projection of their beliefs.
Realization of the fact that the senses project and then perceive reality (holographic reality) explains why science is stuck. It also explains why the people of American and the world are so divided in their thinking. The conundrum occurs is more difficult for educated people and this is why there is a kind of anti-intellectual movement driving extremism, political division and conflict worldwide.
If the scientific establishment did their job, they would have acknowledged the implications of Einstein's discovery and David Bohm's holographic universe on the paradigm that was previously in place. They would then see the reason for the previous errors in thinking and an announcement would have been made to the public.
Scientists are people and people make mistakes. People in general are not aware the world they are looking at around them is their own hologram
Had they really given the new discoveries leading up to and including quantum mechanics, the proper attention they deserved they would have changed their worldviews and abandoned non-classic science as an all-encompassing science. The laws of Issac Newton's classic physics apply to a certain level of reality only. The do not explain the origin or inner reality that David Bohm and other physicists are suggesting exists. Information is forming this physical universe and it is an ongoing projection (it did not occur at some distant point in time).
Einstein revealed that a time-line is not a product of a big poof. There was no big bang that created a time-line. Instead, all times are contained in a spacious present moment that consists of pure potential. This is reflected in the findings of two slits experiment. All probabilities somewhere exist and are brought into physicality via perception. We project what we believe holographically
The reason why people are so divided in their thinking is because they are projecting different beliefs into matter. If experts accepted this, they would know that their own beliefs are reflected in the results of their experiments. Their methods prior to quantum physics (the scientific method before the 1920s) and their perception automatically screened out non-physical evidence that did not comport with their own beliefs.
Its objective methods of traditional science could not validate the underlying reality of the heart, the meaning of existence and the true subjective core of reality that forms the universe itself. Had the new discoveries been accepted a new kind of science would have satisfy the public's need. The deeper questions would have been answered and the scientific establishment would still be the primary unifying principle for humanity.
I have produced a book that can provide a new unifying principle.
Take the higher path
---
Lulu.com is the book manufacturer with the most up to date version of the book. Distributors such as Amazon, may be carrying older versions.
Available for you as an Ebook and paperback.
TAKE THE HIGHER PATH
BRAND NEW EDITION: Published November 26th, 2023.
eBook
A diamond!
Previously explained
---
People are united or divided primarily according to their beliefs. The division in thinking happens as the gap between worldviews grows greater. As problems and dissatisfaction in life increase, more people turn away from traditional scientific beliefs.
Americans once believed that science could solve every problem. This was the principle that unified the country during the industrial revolution and for some time afterwards.
As problems appear in personal lives and in society, people begin to question why or ask, "why is this happening?" If science does not have the answers who does? Many turn to religion and blame certain groups for all that they believe is going wrong in the world and in their lives.
Many now disavow the crown of modern science—rational thought and logic—because it appears that science failed them, and science represents logical thought and reason. Extremists and fundamentalists are increasingly abandoning logic and rational thought as having failed them and are instead turning to religious fervor and nonlogical beliefs. This is what is causing people to be increasingly divided in their thinking.
The philosophical beliefs they gravitate to tend to be those that caused the problems in the world in the first place. The beliefs that cause our problems and creative division in thinking are based on negative interpretations of life and human nature.
Why are people so divided in their thinking? Americans, politicians and world arguments resolution.
Why are Americans, politicians and the people of the world divided in their thinking?
---
Americans, politicians and the people of the world are divided in their thinking because problems and frustrations are leading people apart. As common beliefs that used to unify the world create problems, people look for someone to blame.
A person who sees themselves as a victim and wants to blame others for whatever has gone wrong in their life will tend to gravitate to a philosophy that supports that view. Fundamental religion sees man as sinful and so fits this need to blame others and demonize other groups. It is also a way to avoid having to solve problems. It is a kind of cop-out and blame game.
American mainstream beliefs draw negative ideas from Darwinism and religion. Human nature is defined negatively by both Darwinism and religion. The two systems of thought overlap or agree on some of the most negative components of each worldview.
Those negative aspects that form American hybrid mainstream belief systems are explained in my first book, "The Solution to Humanity's Problems…"
Be it the actions of a politician or the corporate businessman who tries not to pay taxes and instead will rip people off to make money, the thinking is always the same. A strong distrust of human nature exists in both belief systems, and where they merge it is even greater.
It is this negative area of agreement between what would otherwise be seen as two entirely different belief systems that is creating all the problems in the world today.
Why are people so divided in their thinking? Americans, politicians and world arguments resolution.
Americans and the people of the world are divided in their thinking because of myths that are held by our entire civilization.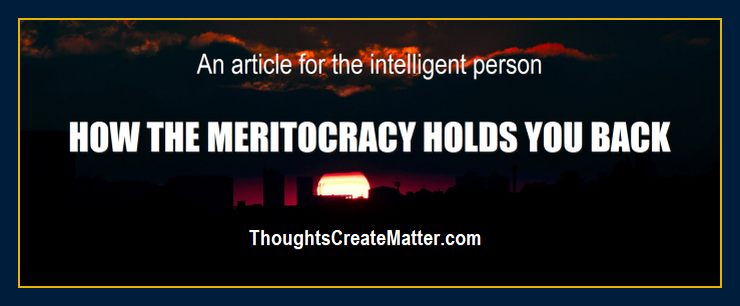 What is the solution / resolution for world arguments and division?
---
What is the solution / resolution for world arguments and division? The solution is to weed out what is false that is causing politicians, Americans and the people of the world to be divided in their thinking. In the absence of myths there will be nothing to argue about.
The views of science and religion agree on what I call a false premise in materialism that then provides fertile psychological soil for the negative views of man's sinfulness in religion. The two then combine and create a supercharged burst of negativity that is highly dangerous. It is extremely destructive when the individuals holding these beliefs try to act on them and punish others for what they see as their transgressions and just plain evil nature.
We end up with a toxic religious-Darwinism that creates havoc politically and in business and our personal lives. This unjustified negativity is based on what I call primitive superstition.
The optimistic climate of America during the onset of industrialization and after WW2 worked very well to promote progress. However, because the underlying negative premise was a myth, problems began to appear. The myths are like cracks in the foundation of American belief systems showing after WW2. Now those foundations are beginning to collapse.
At the same time this is happening we have the publication of Einstein's theory of relativity in 1905. This theory coincides with the beginning of the end for materialism, Darwinism and the religions and sciences based on them.
The solution / resolution for world arguments and division is therefore available to be implemented to solve the problem of division and arguments in the world.
As the old belief systems crack wide open, many people run to whatever alternative views of reality make themselves known. Many people go backwards and grab a hold of the beliefs that created the causal myths in the first-place. Others hold on to materialism and Darwinism. And finally, many are gravitating to the new science spurred largely on Einstein's theory of relativity and the direction in which this view of reality is pointing. This is why people are divided in their thinking.
Why are people so divided in their thinking? Americans, politicians and world are divided due to the failure of science.
The solution / resolution for world arguments and division is therefore the new science stemming from Einstein's theory of relativity and the non-classical physics that has resulted.
There is only one unifying principle that is powerful enough to stop further disagreement and division in thinking and beliefs. Only one belief system will be able to unite the country and world in such a way as to bring about an end to humanity's problems.
---
Beautiful • Extensive • Advanced
New edition 2023.
50

years of research goes into every publication
YOU ARE A BEAUTIFUL PERSON 
---
A complete course with everything you need to know to create what you want in life that emphasizes the fact that your spirit is altruistic.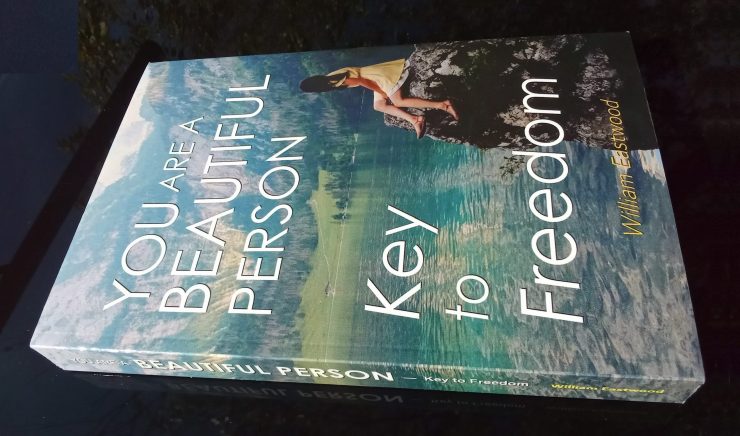 What do extremists, authoritarians and fundamentalists have in common?
---
Extreme right groups and fundamental religion are united in their hatred and complaints based on a view that is more American that many would like to admit. These individuals may see themselves as being good people and others as bad in contrast.
They will believe that some people are evil or flawed and need to be treated harshly. The bully and authoritarian tend to falsely justify harmful words because of these deep-seated negative beliefs. They believe they can degrade certain groups that they have projected their beliefs in human evil on. They will try to impose harsh punishments and treatment on those they see as inferior for whatever reason. These people tend to be authoritarian.
EASTWOOD / WORLD HELP
Division in thinking has grown since WW2
---
The division in thinking occurs only because the prior unifying principle is breaking down. The country was united by common belief in science since the industrial revolution. However, those beliefs are creating many problems in the world. The problems are leading many people to prior versions of religion or to quantum physics and new science.
The only thing that can work as a unifying principle is the new non-classical science. We must have a sound intellectual science on which everyone can agree.
Ignorance and paradigm-shift contribute to the division.
It is not generally understood how beliefs filter perception and create personal reality and so this information is not taken into account when people form their beliefs. People tend to take the evidence of personal experience as evidence that their thinking is correct when instead their personal experience is simply showing them what they believe.
An inspirational true story
Learn how to succeed despite seemingly impossible odds
---
By purchasing through Lulu.com (above) you get these books DIRECTLY FROM THE MANUFACTURER and cut out the middleman! — the most reliable source — the fastest delivery — and the lowest price.
The solution and resolution to division and means to world advance
---
The new science derived from quantum mechanics is the only factual science powerful and accurate enough to unite the world and bring an end to division and arguments between Americans, politicians and the people of the world. The new science combines elements of both science and spirituality that are accurate yet rejects those elements that are false.
The problem that the U.S. (and civilization) are currently experiencing is due in part to the nature of consciousness itself and the fact that we do not know how it functions. We do not realize that consciousness itself creates seeming validation of our beliefs. A person's beliefs filter and organize their perception on a subconscious level before even reaching the conscious mind.
Our ThoughtsCreateMatter.com website has similar articles and a political section. Learn why people are divided, and the cause of all division.
After information is filtered by the subconscious, the conscious mind then sees only what it wants to see. What this means is that we only see what conforms with and seems to confirm our established assumptions.
But that is not all. Events are actually a physical manifestation of our beliefs, and this is the most important information we are missing. It is generally unknown that an event or object is a solidification of conscious energy that has been patterned by our beliefs, thoughts and emotions.
EASTWOOD
The only ads on these sites are for my own books and articles.
I do not take or share your information or email address.
I do not send you any information.
There are no cookies.
No scams
— William Eastwood.
500+

FREE ARTICLES
EASTWOOD
Trump and extremists believe human nature is tainted or sinful. If you are interested, we have a political section on our ThoughtsCreateMatter.com website.
Our Trump riot article has remained #1 on Bing. Read about the greatest crime in history or how far-right radicals think. We need to protect ourselves from bullies and authoritarians and the kind of future Trump's beliefs would lead to.
The people who always see evil in others create it. We need to understand the politics of division to comprehend how destructive certain beliefs are. Everything going on in this country can be understood if we consider the fact that beliefs, thoughts and emotions create events.
It is to everyone's disadvantage to elect someone who believes that people are bad. Such people will justify cruelty and corruption to achieve their aims.
We post updates so you will know if Trump is arrested. A Trump arrest would help because it would finally bring accountability to a corrupt presidency. If you want to know the minute Trump goes to jail or if it is from Mara-A Lago, or New York, we will be the first to tell you. Most of our Trump related articles have regular updates such as the grand jury post. You will want to know where Trump attacks will take place and when it is a civil war or when it will turn into a civil war.