---

Time Is Relative & Nonlinear: The Universe Is Recreated in Each Moment
---
What does "time is relative and nonlinear mean"?
What does "the universe is recreated in each moment" mean?
What happened to the magic of childhood?
I will answer these questions now.
What does "time is relative and nonlinear mean"?
---
Everything exists at once, yet it is impossible to perceive all times at once and so we have senses that only perceive as much as they can process. The present moment is an arbitrary range of experience.
What does "time is relative and nonlinear mean"? Albert Einstein debunked everything scientists once believed was true about the universe and existence in time. Events and places in the universe do not exist on an infinite line of time, forever fixed in their proper slots.
FIVE NOBEL PRIZE WINNER'S FINDINGS
The president of the United States says that Vladimir Putin may trigger a nuclear "Armageddon." A potentially catastrophic climate emergency threatens our very survival, democracies across the globe are under attack, the UN warns us of a coming world food shortage and the World Bank says a world recession looms.
All these problems stem from external science, when an internal science gives us the solutions we so desperately need. — William Eastwood
Article resumes.
Everything, including events and time, are relative to our point of perception. A recent past event can be a future event when viewed by your distant past self.
The self you once were in the past is still experiencing that time and its infinite variations. All times are simultaneous and still exist.
Time is relative and nonlinear means that you can learn how to experience youth again and fix mistakes you once made. Something you were afraid to do can still be done. This can be done "after" this life. However, you can extend youth and bring many of the qualities that you once possessed into the present moment when you know how. You can also change your focus to experience the past again as an adjacent experience without displacing present physical events.
Time is relative and nonlinear. It is a fact. The theory of relativity has disproven Newton's mechanistic paradigm. I and millions of people have routinely gone into both the future and the past.
When your beliefs change to accept nonlinear time, the way you approach life changes and past events do not determine what happens next. You will learn to create from within yourself by what you believe, think and feel.
When you live by nonlinear time you free yourself from limitations and constraints. Anything you can imagine exists somewhere / sometime and can be experienced here if it can be allowed entry by laws of physics.
45

William Eastwood's 45-years of research brings you everything you ever wanted!
MANIFESTING POWER BOOK
---
What does "the universe is recreated in each moment" mean?
---
"The universe is recreated in each moment" means exactly what it says. The universe is your perception of a reality that you are creating. What your senses perceive is an ongoing projection, like a movie.
If you are new to this subject or have not read our articles in the suggested order, you may want to click the image below.
What does "time is relative and nonlinear mean"?
What does "the universe is recreated in each moment" mean?
Time is relative and nonlinear means that the past does not create the present
---
The light coming out of a lightbulb is not an object like an apple. It was not created in the past and put in the air so that you can read. Instead, it is action in motion. Photons of light are pulsations speeding past you at the speed of light.
What you need to know is that the electrons that form seemingly solid objects are also ongoing projections―energy of nonphysical origin beaming into time-space. Objects are actions. If you could stop the projection of matter in the same way you turn off a light with a switch, your physical body and environment would vanish.
The environment surrounding you is being continually projected in the same way a beam of light is. Everything is an ongoing projection. The glass you drink out of is a different glass every second. The same holds true for your body.
Click above to learn more
The objects you see now do not exist in the past any more than the light you are reading by existed in your past. The light you read by may seem the same, but you know it is not the same light you experienced moments ago. The same holds true of physical objects. Now clear your mind and think of it this way.
Everything around you is continually being destroyed at the same rate at which it is being created. Reality is completely destroyed and recreated more than a million times per second. Like scenes flashed on a deck of cards with your thumb, the rapid succession of images creates the illusion of one continuous flowing reality from start to finish. When in reality each card represents a unique recreation.
Only physical objects and the physical body can be destroyed. Your self or personality is eternal and is never destroyed.
The inner reality is not destroyed. You project the primary inner reality into the secondary reality of physical matter. Only those portions determined by what you believe, think and feel are experienced physically.
Your physical reality is continually being recreated in such a way as to give the appearance of a growth process that flows from past to present. But the past does not create the present. A seed does not actually produce a plant, and a child does not actually grow into an adult. The recreations follow a pattern of similarity because of the common denominator—the inner reality of your beliefs and subjective energy—and because of the drawn-out nature of our perception within a time system.
The patterns of recreations create the illusion of growth from a past state into a future state. Individual frames passing through a beam of light in an old-fashioned film projector also create an illusion of one continuous progression from past to present. But the whole reel of film exists at once.
If the past is not determining the shape and form of objects what is?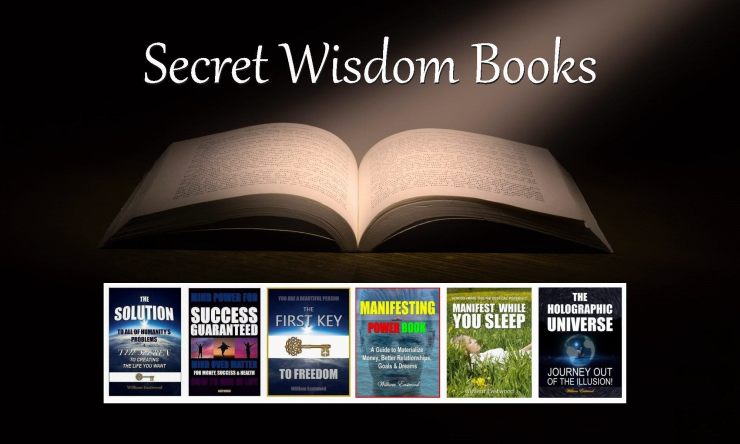 The truth is that the events unfolding around you are projections shaped by your beliefs, thoughts and emotions. Your beliefs create continuity, not physical matter, because physical matter does not create anything. Past states of living systems do not create anything, only consciousness creates matter.
Nor does so-called non-living matter cause events. A car accident is not a result of physical cause and effect, it is a result of mental energy projecting into time-space. It is a selection of a probability that can change at any time prior to the accident. A change in the mind of the people creating the event can stop the accident.
Changing the state of the psyche is the only way to create enduring changes in life. If you do not change your thinking, forced changes will not last events can be affected.  Events are part of you—projections of your thoughts, like limbs and fingers.
A child intuitively knows this, and this explains why they identify with nature and feel that they can exert some control over events with their thoughts. Children express inbuilt propensities of consciousness with which they are born. They are born with an inbuilt expectation that every event will have the best possible outcome.  And they do not have negative beliefs to hinder this process. The creation of positive and constructive events is automatic.
One of the main reasons why adults lose this ability is because they are misled by science. They are hypnotized into believing it is not their beliefs, thoughts and emotions, but past events that create the present. And this is where they go wrong. You cannot fix a problem if you do not know what the problem is.
Click above to learn more
CONSCIOUSNESS IS A STATE OF MATTER: MIT
What is the holographic universe?
---
The reality around you is a projection of the mind, brain and five senses, according to physicist David Bohm, who was a friend and colleague of Albert Einstein. Einstein called Bohm a "kindred spirit."
William Eastwood arrived at the same conclusion in the previous century through the paradigm of subjective science. Eastwood explains that "everyone possesses a superior form of intelligence that can easily be tapped."
Eastwood is an outsider in that he operates through subjective science — materialism / physicalism — by choice because of his early-life understanding. Eastwood says, "Only a subjective science can accurately describe a subjective universe."
---
Eastwood: The holographic universe is the reality you are in. The mind projects reality through the brain and five senses. This scientific paradigm has its origins in the findings of a group of leading 20th century scientists, but is also known in the heart and mind of each individual and all consciousness.
In recent centuries, objective science has given us a cold and uncaring universe that formed accidentally, and in a resulting process of evolution of life on earth was always hostile to the individual's good. Never did the universe care about the individual except perhaps as the individual ensured the survival of the species. The holographic universe sounds like a term that continues in this tradition. It does not.
This is a subjective science that has a heart and soul. Consciousness is universal and fundamental. Consciousness projects itself into matter. The mind constructs the physical environment and the body. Being universal and fundamental, the nature of the universe hinges on the nature of consciousness, and consciousness is altruistic.
Individuality is a very real expression of consciousness, and therefore the individual is altruistic. By its very nature, consciousness is altruistic and intelligent.
We have an intelligent and altruistic universe that comes to know itself through its individualized portions. You are the portion of this infinite, intelligent and altruistic consciousness that wears your name. 
You are the portion of this infinite, intelligent and altruistic consciousness that wears your name.
Holographic film is unique in that if you smash it into pieces, each piece will project the whole image projected by the entire film before it was smashed. In the same way, the holographic universe paradigm tells us that the individual projects the whole universe. This is only possible because on deep inner levels the individual is connected to the entire universe. Individuality does not contradict unity. The altruistic intelligence of the entire universe is expressed through individuality. In a way, each individual is a different version of the universe.
Because the universe is of good intent, so is the individual. However, the individual is given freedom. This means that the individual can believe otherwise. When this happens the individual projects his or her beliefs into events that reflect the belief that the individual is not altruistic. The nature of your life reflects what you believe you are. Your life reflects your beliefs as to the nature of reality. If you believe that reality is cruel and competitive, then that will be your reality. This is the mistake the human race is making.
This is why Albert Einstein said that believing that the universe is friendly is so important.
In the holographic universe paradigm, we create our reality. Each individual is the author of their reality. When you believe that the universe is altruistic and cooperative your beliefs are in line with the intrinsic reality of consciousness. If you believe that the universe is uncaring and that you are undeserving, then you project that set of beliefs as your reality. You are creating what you believe, think and feel. If your assumptions are negative, that is what you create and experience. This is why I say that we must believe we are good and base our civilization on this firm belief in our goodness.
In fact, because we have not been doing that we have division and chaos. Poor behavior, incarceration and division are a product of the negative and inaccurate mainstream materialism paradigm (materialism / physicalism) expressed as the beliefs, thoughts, feelings and resulting behavior of the individual.
You are a beautiful person and your nature is good. 
You are good and the universe is kind.
You must believe that. It is true.
What happened to the magic of childhood?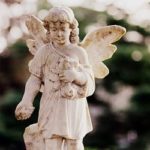 The magic can return.
In childhood life is an exciting and magical adventure and everything seems possible. The future is a blank slate, and it seems as if we can have anything we want. Young children even believe they can affect reality and create miracles with their thoughts. Not only do children seem to experience more miracles than adults do, but they also have a magical optimism that transforms everything.
But as we mature, we lose the magical elation of early childhood. Negative events happen to us, and we are basically told "that's life," and according to most standards, that there is nothing we can do about it. The direction our life takes may even seem to be outside of our control.
When the world loses its light and seems dead, nothing we want seems to happen and we lose interest. In order to gain back what we lost as children it is necessary that we understand the true nature of our reality and the source of all our problems.
A spark as a result of learning something new changes everything.
Is there an easy answer?
---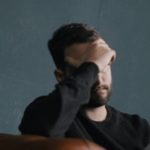 If we look at the world and examine it on a collective level, and compare that to our own life, what do we see? How do we perceive it? What is there and why? As it stands, the masses believe a "normal life" means going to school, struggling to pay bills while raising a family, and all the while holding a mediocre "job" just to get by. Many people within our civilization are not resonating with this manner of existence and want change.
We have been repeating and perceiving our reality this way for thousands of years; drones trained to accept things the way they are. When we question what is happening and the experts who say it is all necessary, we are ridiculed, marginalized or even imprisoned. If we pacify ourselves to the myths of modern man and continue on with the status quo, nothing will change.
The secrets of the universe unveiled
---
Wouldn't it be nice if there was a kind of magical solution to all our problems?
There is, and I am not pitching a religion or cult.
The universe is a projection of consciousness.
There is no time.
You create your experience by what you believe, think and feel.
Secrets unveiled
---
What's the secret formula within the child's mind? You would know what it is, as would the entire population, if we weren't all misled by mechanistic science. If I recalibrate your conception of reality, it will be possible for you to know the secret to create what you want in your life.
Your thoughts, not the past, create your experience
---
Your conscious beliefs, thoughts and emotions create your reality. This is a scientifically correct, eternal principle. You can accomplish whatever you can conceive and believe possible.
Your thoughts are energy that continue to exist. They incubate probable events in that realm where the projection originates from. Probable events composed of energy are then projected into matter in the same way light is projected from the sun or a light bulb.
Scientists have used quantum mechanics to develop advanced technology, yet as a society we have not yet employed those same facts to generate a new and more factual psychology. It is time to do so.
All content, books and links on this site are based on or in agreement with the findings of quantum mechanics. The concepts presented to you here are thus much more accurate and powerful than current psychology and standard self-help methods of achievement.
Undivided wholeness by David Bohm, friend of Einstein, and amazing quantum tunneling psychology, for example, reveal that consciousness is not restricted by the laws of classical physics. You mind is connected to everything in the universe and can permeate any seeming barrier.
THE HOLOMOVEMENT & UNDIVIDED WHOLENESS
QUANTUM TUNNELING NON-CLASSICAL EFFECT
CONSCIOUSNESS IS A STATE OF MATTER: MIT
Your mind is of two worlds
---
The mind is on a "fence," between an unlimited inner universe and this world. It looks out through the five-senses at the physical dimension. The mind's energy is streaming from this inner universe up through your subconscious to be shaped by your thoughts.
This inbound projection of spiritual energy comes from the inner self. Once this conscious energy is patterned by your thoughts it is projected into time-space. It is projected into objects and events. Objects and events are your thoughts manifest as physical matter.
What does "time is relative and nonlinear mean"?
What does "the universe is recreated in each moment" mean?
What happened to the magic of childhood?
It is all in EN books by William Eastwood.
Our paperbacks / eBooks DIRECT FROM MANUFACTURER – most reliable source -fastest delivery – lowest price.
Article resumes.
"We are solving the world's problems. When you buy a book from us you help us to do that. "
― William Eastwood
When you add one of our books to the tools you possess to improve yourself and the quality of your life, you help more than just yourself.
You help people around the world who are suffering in the most difficult circumstances.
People from around the world in over 170 countries rely on this information reaching them, many of whom do not have any money to buy books.
Time Is Relative & Nonlinear: The Universe Is Recreated in Each Moment
---
© Copyright 2021, 2022, By: William Eastwood.
Primary article concludes here.
---
Categories: What does "time is relative and nonlinear mean"? What does "the universe is recreated in each moment" mean? The secrets of the universe unveiled. Where Did the Magic of Childhood Go? Metaphysics & metaphysical philosophy. Do thoughts form reality? What Happened to the magic of early childhood? Answers to the big questions. Metaphysical self-improvement books. Click on our site and books to learn more.
Where you focus your attention makes the difference between a life of obstacles and frustration, and one of success and attainment. As you focus on good times you are immediately put in correspondence with all other good times existing in an infinite inner reality. As you resonate with and connect with all these good times you start drawing those elements into your life, so that in minutes, hours or weeks from now events are altered accordingly. You then have more good times.
The concepts conveyed in this website are within these books.

www.ThoughtsFormMatter.com