---
What can I do today to make this a really good day — the best day possible?
Every day is a great opportunity.
The possibilities today are endless and my power to determine events is invincible.
I can have anything I want by knowing that I can.
Good things are happening.
All negative suggestions are removed from my mind.
My conscious and subconscious mind are cleansed of all negative suggestions.
I am effortlessly positive and in control of my mind at all times.
All negativity and negative suggestions are removed from my mind. The result is immediate inner peace of mind.
I am receiving advanced inner support and guidance in all areas at all times.
My inner support and guidance comes from the most dependable and highest inner intelligence.
My mental energy is forming into constructive events.
My best dreams are coming true today and every day that follows.
---
I am open to the abundance of the universe.
My good comes to me from expected and unexpected sources.
Wealth comes easily to me, I do not need to work hard for it.
My manifesting is working.
More and more money is coming to me.
Really good things are happening.
---
The first affirmation in the list above opens you up to all the good in the universe that naturally flows your way. All that you desire that fits who you are should come into your life automatically. Affirmations are therefore a way to remove limiting beliefs that block the natural tendency of the universe to deliver. Negative beliefs and emotions restrict this good from coming to us in response to our needs and desires.
Any of these affirmations can trigger positive developments of the best kind
Wealth should come easily to you, and you should not have to do a lot of work to make a lot of money. Traditionally, however, we are taught the opposite. We believe that we must struggle or suffer. This is connected to the beliefs that we must struggle to survive in an unkind universe, and that hard work is a virtue . All of these affirmations cut through all of that confusion. Done properly they will lead you to a simple and abundant life, as it is supposed to be.
The affirmation "my manifesting is working," counters doubts that something as good as manifesting money is possible and will work. You have to believe to make anything happen and manifesting is no exception. If you don't believe it will work for you then it won't. The affirmation that it will work for you, therefore, makes the process work.
And lastly, affirming more and more money is coming to you is simply a very good affirmation because it will manifest that as your reality.
---
Read the best metaphysical articles on affirmations (below).
What do we do if we have resistance to positive energy or attempts to manifest our desires in life?
In your past you did not choose your thoughts as well as you do now because no one taught you that your thoughts manifest. Post-traumatic-stress syndrome is a powerful example of how our fears and negative experiences can hold on in our psyche and body. They may cause our positive thinking to be followed by frustrations and anxieties about getting what we want in life. Often this causes our thoughts to argue for our limitations, which we then manifest instead of what we were affirming.
So what do we do?
More information on how to use affirmations to manifest what you want (below).
ThoughtsCreateMatter.com daily affirmations.
Inspirational songs and wealth videos
---
What the World Needs Now Is Love
Song: Minnie Riperton Loving You
Take a morning walk on Maui, Hawaii
European style castle-like Saint John villa
---
The complete philosophy on the four EN sites is universally applicable; meaning it can potentially solve every kind of problem. There is starvation in the world... children suffering... conflicts to be resolved (see: EN mission statement).
Because Earth Network websites are funded through book sales, when you buy a book, consider it a donation helping people around the world (see: Mission Great Civilization).
---
---
All books are simple and easy to understand.
BOOKS ONLY PAGE (NO ADVERTISING)
Click above for HYPER-FAST-LOADING-PAGE button.
---
What is the Altruistic, Autonomous Movement?
In this century there is a change in awareness taking place. We are entering a spiritual age of metabiological awakening. This is a personal and social evolution into a new way of living and relating to people and life.
The process begins when we begin to notice coincidences in our lives. This will occur when we raise our energy with positive thinking and through metaphysical principles of giving attention to that which we are bringing into existence.
When the right people enter our life, or something happens to save us at just the right time we are fascinated and reassured at the same time. A sudden burst of positive emotion fills us, and we realize that life is much more than what we were taught. Faith and optimism that we felt as children returns, and we are bathed in a new energy and dynamic that is incredibly stimulating.
We begin to notice a pattern in our life. When we hold traditional beliefs, we see the world in a certain way that provokes fear and a worry that events may be spiraling downward or in some other way betraying our best interests. This focus causes our energy to plummet and fear to grip the moment.
When our energy drops the coincidences do not happen as frequently. This leads us to believe that there is a connection between higher states of energy and the events that happen in our lives.
We then begin a learning process so that we may enjoy this sense of having something upholding us and bringing us what we need and want in life. We take a quantum leap into a new way of living.
The force operating in our lives below normal awareness is our own deeper consciousness. When we pay attention to what is happening we soon realize that life is not supposed to be painful. Existence is oriented in a positive way that we missed before.
We begin a journey of seeking insights through a strong thirst for learning and going higher in our energy. In the process one such insight is that we are consciousness and consciousness is effortlessly and automatically altruistic and autonomous (capable of self-government and correct decisions that benefit the self and others at the same time).
As more and more people awaken to realize that they are creating their reality, the world changes. When a person's worldview changes, priorities change and a new focus emerges. We become concerned about learning more, remaining positive and raising our energy.
Special video presentation
To get the full hypnotic effect, click on the video below but do not expand the image. Listen to the music while you are watching the video and let the blinking and scrolling text sink into your subconscious.
Try to feel the whole process working to program your subconscious in order to manifest your new reality first on a spiritual level, and then physically.

From William Eastwood to you 
I am wealthy & successful
My wealth is growing greater every day.
.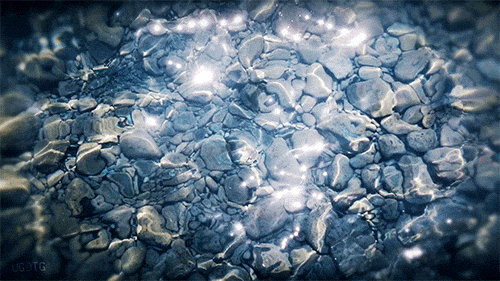 All is beauty, peace and love. All is well.
.
Please return again for the best affirmations and daily metaphysical guidance on the internet
---
Affirmations can be used to insure that you create the life you desire and to make the day go the way you want it to. Powerful, accurate and new every day.
---
Aspects of classical physics have been disproven. Matter and consciousness are the same thing.
We are joining forces with top physicists in a break from established thinking to create a new kind of science to bring people the answers they deserve.
The multifaceted solution — the unveiling of new science  — is outlined in our about us page (below).
Click above to learn more
Your senses project your reality and then perceive that reality.
You are in control of your experience. At any time, matter can be completely changed by the activation of conscious thought. Your environment is a product of your thoughts and emotions. By projecting the specific thoughts and emotions that embody your desires you can immediately begin a process of change.
---
"Great spirits have always encountered violent opposition from mediocre minds...  [Consider also,] "We cannot solve our problems with the same thinking we used when we created them... "A new type of thinking is essential if mankind is to survive and move toward higher levels."
— Albert Einstein
Your Daily Affirmations & Metaphysical Guidance
Copyright © 2019, 2020, 2021, By: William Eastwood.
Primary article concludes here.
If William does not post affirmations and guidance every day it is likely due to his political activism and resulting government retaliation, in which case we will need your support more than ever. Purchasing a book as a donation insures we are able to continue to bring this helpful and much needed information to the world and service to you.
---
FOUR SCIENTIFIC EDUCATIONAL SITES — ONE PHILOSOPHY
A singleAMAZING philosophy!
100's of articles!
4 EN websites!
They are meant to be used together.
Click between them!
Click below for more complete list of articles.
Click below for master page.
Thoughts Form Matter Links
EN will help people solve their problems, achieve their goals and dreams, and will guide humanity into a far better future through free education that teaches the truth about reality.
If for some reason affirmations do not change every day, it is due to a situation beyond our control, in which case we apologize.
Please return again for the best affirmations & daily metaphysical guidance on the internet.
The concepts conveyed in this website are within these books.

www.ThoughtsFormMatter.com