---
The Altruistic Movement: Concepts Toward a World Without Borders
---
What is the altruistic, autonomous movement?
How can I help?
Can it help me?
Can it help civilization?
I will answer these questions now.
Toward a world without borders 
---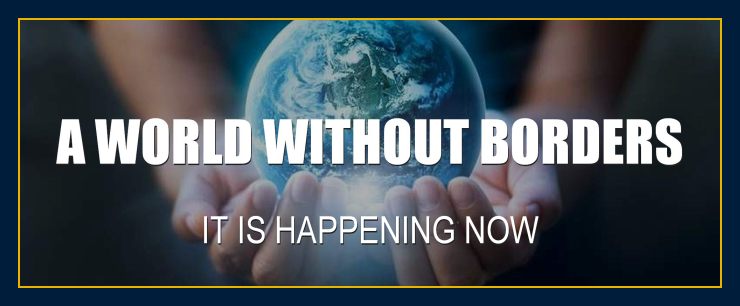 Important wisdom from Albert Einstein
---
"We cannot solve our problems with the same thinking we used when we created them...  "A new type of thinking is essential if mankind is to survive and move toward higher levels."
— Albert Einstein
If you do good things, good things will happen to you
---
EASTWOOD: When I was about seven, I had the idea to clean up the trash along a beautiful country road. It was spring in the gorgeous shoreline colonial town of Madison, Connecticut, USA. After school I headed out behind my house with my best friend to a magical stretch of Opening Hill Road where I had seen a Tiger Lily as tall as I was.
I told my best friend what I wanted to do from my heart because I loved nature and the beauty of that winding country road. I even loved humanity.
I sold him on the idea by telling him "if you do good things, good things will happen to you." Again, I was speaking from deep inside the pure heart of a child.
We each collected an armload of trash and stomped it into a depression in the ground. I pointed to a loose rock in a eighteenth-century stone wall and told my best friend "pull that rock out and hand it to me."
As I put the rock on the buried trash and turned to look at my friend, he was busy spreading coins out on the wall. There had been an old shoe box behind the exact rock I told him to pull out of the wall. It was full of large old Canadian coins.
How can I help?
---
We can only help ourselves and advance others by learning something important. You know that you have good motives, but believe that human nature is not always so good. The reason why people try to scam you or why history is full of violence and war is better understood through a new science that has arisen from quantum physics and metaphysics.
Our beliefs are programs that determine the world we create. Our ideas generate our behavior. When baseline beliefs are inaccurate in a certain way, they generate poor behavior, and this is the situation we are in today.
The core beliefs of most people are creating the negative elements in the world today. To help yourself and others, give this idea a chance and spend some time contemplating what I am saying here.
What is the Altruistic, Autonomous Movement?
---
The Altruistic, Autonomous Movement is a rapidly expanding circle of people who are recognizing the noncompetitive, cooperative, unselfish and creative workings of the universe.
The universe is composed of consciousness and consciousness is altruistic and autonomous.
Altruistic = good.
Autonomous = self governing.
Click above to learn more
Where Do We Create Our Reality?
Redefining reality and human nature
---
Now that we know that everything in the universe is composed of consciousness, we can redefine ourselves and the universe itself as altruistic because that is the nature of all consciousness.
The consciousness that forms us and the universe is altruistic.
Every person and aspect of reality is composed of the same high-grade consciousness.
Founded in 2000 by William Eastwood
---
In 2000, I  (William Eastwood) founded Earth Network of Altruistic, Autonomous Individuals, Inc., in Connecticut, USA (PDF: Proof of Inc).
45

EASTWOOD
45 years of research goes into every book
I created a bold and daring goal of changing the world, and when I created a company to fulfill my vision, reality shifted
---
Cause of personal and international conflict and human rights violations:

A basic misunderstanding causing all of humanity's problems
---
When we awaken to our true nature
---
When we awaken to our true nature we begin to realize that we are supported and graced by an altruistic consciousness of which we are a part. When we become aware of how the universe works we begin to notice how the universe bends in our direction and works to our advantage.
An entirely new worldview begins to set in.
We begin to notice seeming coincidences
---
In this century there is a change in awareness taking place. We are entering a spiritual age of metabiological awakening. This is a personal and social evolution into a new way of living and relating to people and life.
The process begins when we begin to notice coincidences in our lives. This will occur when we raise our energy with positive thinking and through metaphysical principles of giving attention to that which we are bringing into existence.
When the right people enter our life, or something happens to save us at just the right time we are fascinated and reassured at the same time. A sudden burst of positive emotion fills us, and we realize that life is much more than what we were taught. Faith and optimism that we felt as children returns, and we are bathed in a new energy and dynamic that is incredibly stimulating.
We begin to notice a pattern in our life. When we hold traditional beliefs, we see the world in a certain way that provokes fear and a worry that events may be spiraling downward or in some other way betraying our best interests. This focus causes our energy to plummet and fear to grip the moment.
When our energy drops the coincidences do not happen as frequently. This leads us to believe that there is a connection between higher states of energy and the events that happen in our lives.
We then begin a learning process so that we may enjoy this sense of having something upholding us and bringing us what we need and want in life. We take a quantum leap into a new way of living.
The force operating in our lives below normal awareness is our own deeper consciousness. When we pay attention to what is happening, we soon realize that life is not supposed to be painful. Existence is oriented in a positive way that we missed before.
We begin a journey of seeking insights through a strong thirst for learning and going higher in our energy. In the process one such insight is that we are consciousness and consciousness is effortlessly and automatically altruistic and autonomous (capable of self-government and correct decisions that benefit the self and others at the same time).
As more and more people awaken to realize that they are creating their reality, the world changes. When a person's worldview changes, priorities change, and a new focus emerges. We become concerned about learning more, remaining positive and raising our energy.
The inner consciousness behind the coincidences in our lives is altruistic. This is not a force operating outside of us as in religion, and it is completely out of character with Darwinism, Freudian thought or the mechanistic paradigm of mainstream science.
The way we use this inner consciousness is through faith. Not religious faith, but faith in the universe, ourselves and everything desirable.
Faith in your ability to create what you want in life, for example, is a practical faith. That practical faith will result in your ability to create what you want in life.
45

EASTWOOD
45 years of research goes into every book
Enjoy a life of complete freedom! "You Are A Beautiful Person..." is your Key to Freedom
---
Can it help me?
---
Yes, the altruistic movement and the knowledge can help you.
This mysterious force bringing us beneficial coincidences is the unbroken field of energy that quantum physicists have been studying. It is the consciousness that composes the Universe itself. It is the individualized portion of All-That-Is that forms our individuality and inner self. It is our personal connection to the source of creation which is a portion of what we are.
If the scientific establishment refuses to acknowledge the new quantum mind science we will create a new science. EN is already doing that.
Stages of expanding awareness
---
Each person progresses differently, yet there are common stages and insights that mark learning, expansion and empowerment.
An expansion of consciousness leads to a personal paradigm-shift and higher energy associated.
Application of the philosophy.
Attention to coincidences and other indications that something is happening.
A newfound awareness of the nature and power of your consciousness and self.
You realize that consciousness is good and so are you.
Awareness of resistance and lower energy.
Life becomes centered on seeking insights and knowledge to maintain higher energy and to manifest desires.
Moving in the best direction and manifesting involves managing thoughts and emotions and remaining inspired and focused on beauty, what we desire, personal passions and whatever raises our energy.
We are sometimes limited as to our options when we interact with the world because of people stuck in "the old world." People and institutions will sometimes trigger a drop in our energy through insult or injury.
But other people cannot stop us. We learn not to react but instead take the higher road and in doing so eventually teach through example. People become attracted to our success and wonder how it is that we are not affected adversely by what they see as life's threats and dangers.
Nonlinear time thinking is the only path to living safe.
45

EASTWOOD
45 years of research goes into every book
No more negative emotions, no more restrictions, and no more suffering: A gift from the heart
---
All human advanced are a result of believing in our goodness
---
All advances in human history are based on a belief in human goodness.
Every form of cruelty and tyranny are based on the opposite.
Every revolution in history was its own altruistic, autonomous movement.
Where do your freedom and rights come from?
Your rights come from recognition of your goodness.
Recognition of your goodness is an enlightenment.
The original enlightenment

led to the formation of the America.
The American Constitution, the industrial revolution and all the truly great movements in human history, such as the Emancipation Proclamation, are shifts toward greater belief in human altruism and thus the right to autonomy (self-government or self-determination).
The altruistic, autonomous movement philosophy is the philosophy of our founding fathers, and the basic tenets of democracy and liberty.
The United States of America is part of an altruist trend. The altruistic, autonomous movement is the advancement of humanity and AMEN is humanity. Democracy, as an example, is great because it is a higher level of autonomy.
According to the Declaration of Independence, men are equal in their unalienable liberties. The US Constitution and the altruist movement are based on the idea that human nature is good rather than bad, and that therefore everyone deserves certain liberties and the right to pursue and achieve happiness in life.
The constitution makes the individual under its protection powerful and free. The New Enlightenment—the Altruistic, Autonomous Movement—is conscious evolution. Knowledge is power and the ability and right to have what you want and desire in life without shame or apology.
Prior to enlightenment
Mainstream beliefs prior to the Age of Enlightenment in Europe were much darker. There was basically one belief system and it was dictated to the masses by the Church of England. The primary view was of a sinful and untrustworthy human. In general, life on earth was believed to be punishment for sins.
With the advent of The Age of Enlightenment, the world breaks free of this dark era and the grip of degrading beliefs. We can largely credit Martin Luther for breaking free from that era and hence bringing about the original enlightenment.
45

EASTWOOD
45 years of research goes into every book
What are you going to do to change your life?
---
The basis of a new civilization
---
The future civilization will be based on the idea that we are good.
This movement in which we now recognize the true nature of consciousness marks the beginning of a philosophy of human goodness on which to base a new civilization.
Based on my book, "The Solution to All of Humanity's Problems & The Secret to Creating the Life You Want," I outline the requirements for a new civilization.
Can it help civilization?
---
Yes, the altruistic movement can transform civilization.
A new view of human nature will result in an entirely new kind of behavior and peaceful civilization.
Altruistic behavior
This not hard to do, because human nature and consciousness are altruistic. What we have experienced in the past 5000 years is not an entirely accurate measure of our authentic nature or what we are capable of. The human race is capable of far more than present views suggest.
What is AMEN?
---
Altruistic Movement = AM
Earth Network = EN
The traditional meaning of AMEN is "certainly truth."
Goals of AMEN
Create a new planetary civilization based on human altruism and cooperation.
Create missions to help people and communities in need.
Help everyone to help other people.
We can heal areas of the globe that have experienced pain and struggle. We can end hunger and bring prosperity to everyone.
There are several new institutions that can potentially play a greater role in implication.
OPTION ONE
Police departments and/or the Criminal Justice System could be redesigned and used to heal social division and advance civilization.
I introduce a new Criminal Justice System in my book, "The Solution…."  A Supreme Court act could require all restorative justice options be exhausted before anyone could be incarcerated in any state. These restorative justice options would be constructive and would implement the healing of social division and misunderstanding.  The plan encompasses several chapters in my book.
Crime and fear will then be 100% eliminated in humanity's future because it will not make any sense to commit crime in light of understanding.
What hurts one hurts all because we cannot gain at another person's expense. Nor is there a single person in the world that has not at some level attracted and acquiesced to an event for which they claim victimization. That is just not how reality works.
You create your reality applies equally to all events. We cannot blame others for our problems. We are responsible for each event we create or are involved in. This in no way means we condone harmful actions. We must work to correct that which is harmful to any and all life on both inner and outer levels.
OPTION TWO
A new education system could also serve as an entity to help develop missions. I have a chapter devoted entirely to creating a new educational system in "The Solution…."
OPTION THREE
The other institution to help develop missions could be EN itself. I foresee missions covering the earth that would implement the changes desired.
OPTION FOUR
Another option could be a new scientific establishment based on the concepts in this website and my book, "The Solution…"
William Eastwood on altruism as our natural state
---
I founded the original Altruistic Movement in 2000 to convey the message that human nature is good. It is all about altruism, not survival of the fittest.
Think of a tree that helps all its branches verses a tree whose branches are in competition with each other. The latter reflects the idiocy of our present civilization and its mainstream science and psychology. Darwin's evolution is a pathetic myth.
The branches are only as strong as the other branches because all are part of the whole tree. The same can be said of leaves.
The leaves are to the tree as people are to a society. A cell is to the human body as a person is to a civilization.
Science likes to divide to understand, but nothing can be divided. All is one. And this is what we fail to realize. The particle has a wave state, and the individualized personal identity—your personality—has a soul that is part of the the collective subconscious and the spirit of the earth.
We love because we are looking at our own beauty and potential when we look at another person or anything that we love. We are all connected as one!
You can only be humble and helpful when you fully comprehend and feel your individual worth. If you think pride is wrong and deny it in yourself, you will develop a hidden sense of exaggerated superiority and you will see no worth in others because you do not see it in yourself.
Seeing worth in yourself allows you to see worth in others. Perception of worth in self leads to perception of worth in another.
The essence of a person is benefited by helping others because we are all entwined on multiple levels, and when we do good, the good is returned to us.
We live in a universe that is one unbroken field of energy. Quantum physics proves it. Einstein's friend David Bohm explains.
THE HOLOMOVEMENT & UNDIVIDED WHOLENESS
The nature of the holographic universe tells us that the whole of the universe is enfolded in each of its parts. This is somewhat the same kind of thing we see in holographic film. When broken, each piece shows an image of the whole.
Help yourself and you help others. Hurt yourself and you hurt others.
No one sacrifices themselves for others. Instead, they choose to help others because they get something out of it. This does not mean they are not a good person, to the contrary, it indicates that they are good and so is the entire universe. They are one part of the universe helping another part.
In sacrificing their time, they gain an experience that they wanted and chose, for whatever reason, and so they sacrificed nothing.
I will help feed the starving people of the world. When I do that, I will be the happiest and most fulfilled person on earth, and I will be a million times stronger. The greatest feeling of inner satisfaction comes from the noblest deeds. That is just the way it is.
We are all entwined on many levels and naturally love and feel for others. But our entire civilization is mistaken about this idea that we can benefit at the expense of others or sacrifice our good in order to assist another.
Crime and selfishness only occurs in a dumb world. A criminal only robs himself, and a prosecutor only jails himself.
Scroll down to learn more this subject.
45

EASTWOOD
45 years of research goes into every book
"What Is the Cause of..."
Follows the ideas in "The Solution..." but more advanced. Explains the real cause and solution of all personal and social problems, as well as methods to achieve goals based on holographic universe theory.
Solve YOUR problems & the world's problems at the same time. Nothing else like it exists in the world. We now have a profound method and means to dissolve global problems and achieve our goals.
This remarkable new way of looking at the universe is supported by two of  the  world's  most  eminent thinkers ― Stanford neurophysiologist Karl Pribram, & University of London physicist David Bohm, a former protege of Einstein's.
.
Paperback / eBook DIRECT FROM MANUFACTURER - most reliable source -fastest delivery - lowest price
Where it all started
---
1975
---
I was only 12 years old and my first experiment in metaphysical principles was to visualize myself providing alternative energy sources to replace fossil fuels. I still remember the morning I was eating breakfast as my mother was getting me ready for school and the newspaper arrived in our mailbox. I was embarrassed by the headline, "The Kid with the Sun in His Eyes." There I was at my drafting table on the front page!
45

EASTWOOD
45 years of research goes into every book
A journey that will change your life and civilization
---
According to Albert Einstein's colleague David Bohm, the mind projects the events we then perceive.
William Eastwood applied Bohm's science to test its ability to solve world problems and help people achieve their goals before Bohm even introduced "Wholeness and the Implicate Order" in 1980, principles used by President Zelenskyy of Ukraine.
Thoughts of abundance and all the money you could want wrapped in intense emotions of joy, pride, thankfulness and realization of wealth, will attract and manifest money faster than anything else.
If you are into formal visualization, spend about five to ten minutes at a time visualizing what you want to manifest and/or feeling the wish fulfilled. Rather than thinking about what you want with the assumption that you do not have it, change the assumption during this period of time. Make believe that you are living in the full realization of what you want. Do not allow contrary thoughts for this time. This should be a concentrated and focused effort.
When you are done, affirm the result will be forthcoming and then divert your mind to something else. The inner self works best after you have done this exercise and are focused on another subject. Realize that work is being done on inner levels to make your request come to fruition.
Refrain from lapsing into doubt or disbelief while you are waiting for the manifestation. Maintain confidence and a positive focus. Do not entertain conflicting beliefs and assumptions. Be patient and have faith in yourself, the process and the universe itself. Keep learning.
When nothing seems to be happening on the outside, a lot is happening on the inside. Create the feeling of a lot of work getting done on inner levels. Imagine magical and logical processes working on your behalf to bring you what you are asking for. This will help your inner self to do exactly that.
If you do not know what I mean by "work getting done on inner levels" you will benefit from understanding how events are formed on inner levels of consciousness.
Mind chatter
---
Mind-chatter consists of little statements as to what is or is not true that you say silently in your head to yourself all the time. This is where your opportunity to control present and future events comes from
If we believe we are not safe and secure in our existence, or that we cannot trust that existence, then anything good, we believe, will be taken from us. In an unsafe universe we expect others to come after it. And even before that happens, we believe in scarcity or limited supply. Your mind chatter will reflect that. You will find yourself focusing on the negatives and your fears.
To make metaphysical manifesting work optimally we need to have all of our beliefs aimed at the goal and supporting our ability to manifest what we want. This means that you have to get rid of the negative mind chatter.
Affirmations
---
To do that we can use what I call metaphysical affirmations. All you are doing by using metaphysical affirmations is changing the self-talk mind chatter I mentioned that goes on in your head all the time. By saying what you want to believe in an affirmation you are altering the thinking patterns and the energy available to you with which you form events. Once that is done, your inner self and the universe — both of which are of good intent and want to help you — will send you impulses that will lead you to what you want.
The nature of reality is such that we are supposed to manifest what we want simply by thinking about it. We are here on earth to learn how to do that. We are to learn how to direct energy correctly before we can advance to even more fulfilling experiences.
The physical cells in your body are formed from a non-physical cell counterpart that is indelible. That portion of the whole-body formation retains the memories of your lifetime. These memories are organized by emotional association. They are living structures within consciousness that can be activated by conscious thought.
Once activated, you will remember past events that are connected by a common emotional theme. As you play these memories and emotions in your mind and body you are directing this desirable energy into whatever avenues of manifestation are open to you. By thinking of something pleasing from your past you are engaging an inner creative process that will work for you to manifest more of the same.
If you do not block the process through impeding assumptions, the events and emotions you are focusing on will manifest new versions of the desired previous experiences you have brought to the surface with the directive power of your conscious mind.
How long you are able to maintain a backdrop of positive thoughts and emotions will determine how effective you are in your ability to create more of the same kind of events as your best memories. Wed a constructive mind-set and positive emotions with intelligently thought-out actions toward your goals and taking care of yourself and you will find that everything goes your way in life.
You will seem blessed with good luck.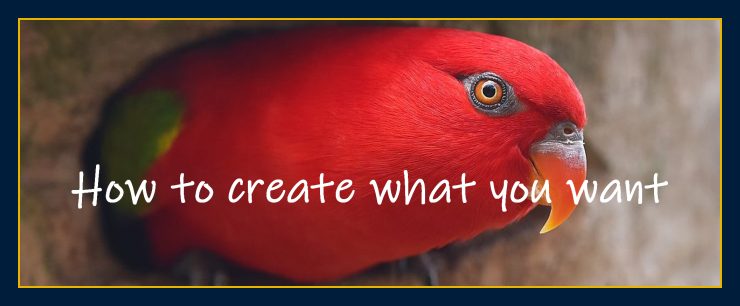 The reason why this information is not more well-known is because of resistance from educated people — scripted in materialism — who believe that they already know everything.
Because each person's experience is a projection of what is dwelt on, resistance from within their own mind blocks the solutions they say they seek. Resistance comes from within everyone who has a belief system based on materialism. When individuals do learn and try to help others society resists, and often it is educated people in a position of power that prevent us from advancing.
Albert Einstein argued for David Bohm to remain a professor at Princeton University. Bohm's view of reality did not become our mainstream scientific view of reality because the President of Princeton would no listen to Albert Einstein.
I studied the practical application of the science — the ability of the worldview to solve problems and achieve goals for both the individual and our civilization.
Qualifications for anything require formal education. But those requirements have you learn your specialty though the paradigm of materialism. Materialism requires years of training because it is difficult. It is based on the idea that life is a struggle for survival and that nothing comes easy. That's a disadvantageous view compared to Bohm's paradigm, which says that the universe will project events you desire simply by virtue of the fact that the entire universe is one unbroken energy movement.
A sage is a survivor, and Eastwood was a pioneer that faced the dangers of bringing something new to the world. Others have not been so successful.
Yet Socrates did not survive, but was made to drink poison and his school was burned down. Why?
There are very few great thinkers who survive the ignorance of their times. They are attacked for challenging the myths, ignorance and established thinking of the times.
Look at what is happening with Trump, Putin, the Supreme Court and climate change. Our times are no different than in the time of Socrates. The U.S. was making some progress for a few decades and then a lot of people objected, and it was over.
They objected because they are scripted in materialism, and they are a product of the thinking and behavior that comes out of materialism.
Even if we arrest former U.S. President Donald J. Trump and assassinate Vladimir Putin, more radical authoritarians will seem to come out of the woodwork. Then there is the problem of climate change. These are all only hints of what's to come if we do not change our psychology.
Evangelists say we are sinners that will go to hell if we are bad, but we are already in hell because of those kinds of worldviews.
We do create our own reality, but within the context of the collective sociopolitical reality shaped by the myths connected to materialism — myths defended by authoritarians who deny the reality of our goodness right out of existence. This is not good. Trump and Putin may be extreme examples, but this is the direction we are moving.
"Our civilization must be based on a single scientific paradigm everyone can agree on in order to heal division and function properly.
"But it has to be the right science"
— William Eastwood
The right science
---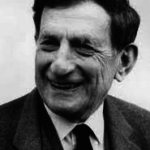 "When the science came out," Eastwood adds, "I had already been testing it for over five years. By the time I was 22, I owned three large historic homes on the coast of Maine. If we apply the science and change our core beliefs in a specific way, we can achieve any goal, which my achievements early in life reveal. You can create anything you want LIKE MAGIC with this worldview."
Based on the science of David Bohm, a philosophy that works LIKE MAGIC!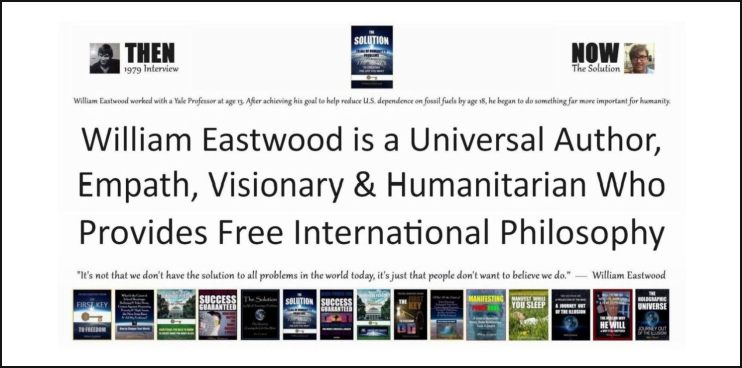 45

 45 years of research
Become powerful.
Create wealth.
Manifest your dreams.
The most generous advice.
The most experience.
Transform yourself and your life using the new science
Click on the spinning globe at the top of any page to go to the daily affirmation post.

Click below for 100's of FREE articles based on the new science

A philosophy that works like MAGIC!

Create world peace using the new science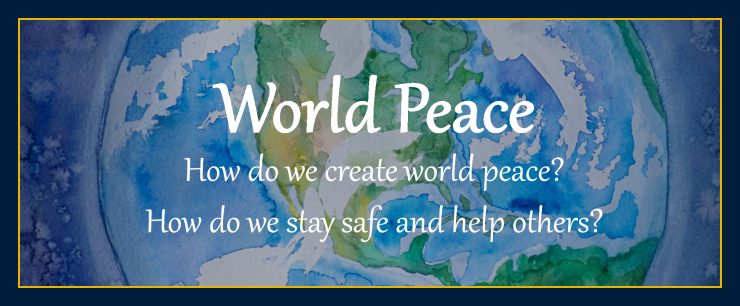 Albert Einstein
---
"We cannot solve our problems with the same thinking we used when we created them."  
"A new type of thinking is essential if mankind is to survive and move toward higher levels."
— Albert Einstein
The books by William Eastwood contain the new thinking that Einstein spoke of when he said "A new type of thinking is essential if mankind is to survive and move toward higher levels."
45

EASTWOOD
45 years of research goes into every book
"We can literally change the course of civilization by lifting the race to a higher path through implementing the solution."
— Mario Fusco, TH.D., RS.D, B.S.C.
45

EASTWOOD
45 years of research goes into every book
Scientists know that objects are not actually solid. So why do we perceive physical objects as being solid?
---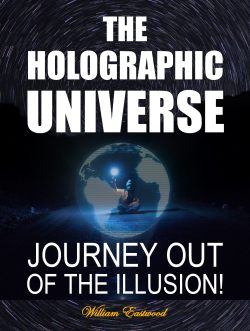 NEW
Is it because reality is a consciousness hologram only our senses perceive as being solid — a construction and projection of the mind?
About eight billion people are living in an illusion cast by their own senses and they don't know it. Those who are fooled by the illusion are powerless to control their destiny. This book gives you the understanding necessary to change the projection and to become part of a new and superior species.
Make the evolutionary leap with a revolutionary book by William Eastwood that gives you an easy-to-understand guided journey out of the illusion.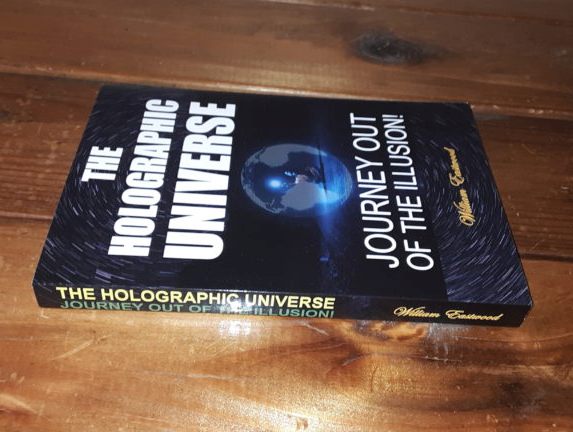 45

EASTWOOD
45 years of research goes into every book
One of many books by William Eastwood containing everything you need to know to create the life you want. This book is the key to freedom from all limitations. Another revolutionary book by William Eastwood.
Highly practical instant magic
---
The practical magical power within you in this moment can be relied upon to change any situation, regardless of what it is or how boxed in you seem to be.
In simple terms, everything is energy. If your thoughts are positive they will manifest positive events. Joy, for example, can transform your life.
All time is simultaneous. Through emotional association we can activate cellular memory playback of times when we were young and in a spring rain in a natural garden paradise of our own making or whatever is most impactful to us. Our body's cellular past memory bank can bring the full reality of any such "past" moment into the present. This is because the past is still alive and real to the body consciousness which transcends time limitations.
Your power to create incredibly positive events immediately is within you right now in this moment. The beauty and power of the universe is at your mental fingertips.
A magical process will alter probabilities
Humanity will unite and change course
Everyone will be fulfilled and will enjoy prosperity and abundance
How to manifest money example
---
WILLIAM EASTWOOD: If I can materialize eleven twenty-dollar bills in one summer, you can learn to do the same.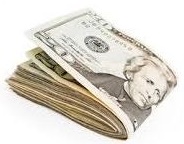 I conducted an experiment to test the ability I had to manifest (find) money. The first hit was an envelope with four $20 bills in it with no identification. A few weeks after that I found six $20 bills folded together. A week later when I was walking to the bank and thought I should try to manifest more, I closed my eyes for a few seconds and visualized a $20 bill. I was focusing on how I felt the last time I found $120.
Unbelievably, as I opened my eyes they were already fixed on a folded and partially crumpled $20 bill.
In a second of amazement I recognized the color of money, then I looked for the denomination, and because it was a little crumpled it took a few seconds before I realized that I was looking at the number two on a twenty dollar bill!
I quickly scooped it up and put it in my pocket with triumphant glee as I scanned the street for more. I text my sister whom I was with when I found $120, and told her "I did it again!" She text me back "Good work."
Of course you are wondering what my secret is. For this experiment to work I had to focus on money for over a year, often saying affirmations while filling myself with the feeling of finding money. It is something that happened because of the cumulative effect of my constructive focus and creative efforts.
I want to mention that I was feeling on top of the world the morning I found the eleventh $20 bill. I was focused on the feeling of the perfect summer day near the ocean in New London, CT. In general, the more positive thoughts and feelings we have, the more likely it is that we can manifest positive events and objects like finding money.
There is more to this and my books contain everything you need to know to manifest money as I did.
How to manifest achievement and goals example
---
WILLIAM EASTWOOD:  No matter what situation you are in you can change your reality. When I was twelve, I applied these principles and began drafting houses, and by age thirteen I was working with a Yale University professor on the design of inventions.
Yes, your beliefs, thoughts and emotions create your reality. Your thoughts literally become the events you experience and the objects you encounter in your future. Thoughts are composed of the same electromagnetic substance as objects and events. The substance of your thoughts becomes what you experience.
How to manifest success example
---
WILLIAM EASTWOOD:  When I was 22 years old, I called my friends on a Saturday morning. Everyone was still sleeping and so I decided to go on an adventure, and I drove north. I ended up in the state of Maine where I came across a 1776 home that I purchased. This is an example of a synchronistic event because what seemed negative initially ended up causing me to change the direction of my life. The house was what I had imagined and was exactly what I wanted.
In my early twenties I purchased three large colonial homes on the coast of the state of Maine in the U.S. with the money I made applying the principles on this website.
There is no problem that cannot be solved, no obstacle that cannot be overcome, no circumstance that cannot be transformed, no goal that cannot be achieved, and no dream that cannot be attained.
Get all this information directly from the source — Earth Network books
45

EASTWOOD
45 years of research goes into every book
---
The purpose of Earth Network books is to provide you with all you need to know to be successful in all areas — in intellectual and spiritual knowledge, business, finance, health, love and relationships.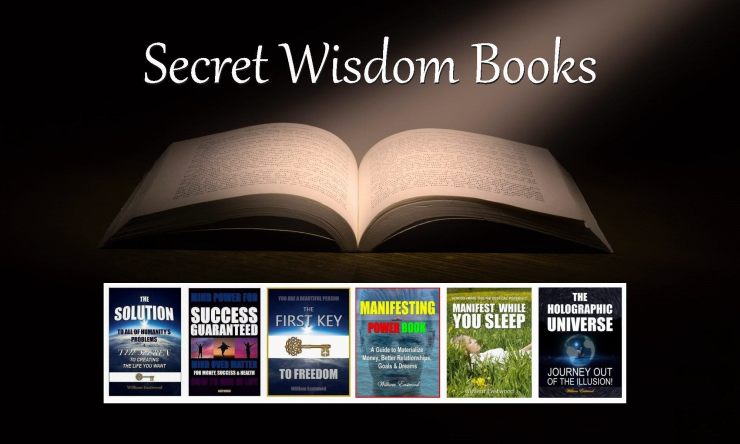 Say thanks
---
Say thanks with a book order so that I can continue to bring this information to you.
"If you do good things, good things will happen to you."
— William Eastwood quote at age seven.
"When you buy a book here you are doing a good thing because all proceeds are used to help people struggling in over 170 countries. Our clients who do not have any money to buy books rely on you to fund this website through book purchases."
— William Eastwood
By purchasing through Lulu.com (above) you get these books DIRECTLY FROM THE MANUFACTURER and cut out the middleman! — most reliable source — fastest delivery — lowest price.
The Altruistic Movement: Concepts Toward a World Without Borders
Copyright © 2019, 2020, 2021, By: William Eastwood.
Primary article concludes here.
Four FREE Earth Network websites with over 100 articles
---
FOUR SCIENTIFIC EDUCATIONAL SITES — ONE PHILOSOPHY
A singleAMAZING philosophy!
100's of articles!
4 EN websites!
They are meant to be used together.
Click between them!
Click below for list of articles.
Click below for master page.
Thoughts form matter links
---
Categories: What is the Altruistic Movement? Altruistic, Autonomous Philosophy & William Eastwood. Institution reform movement. What is the inner judge? Does the bad judge and victim really exist? Is human nature altruistic? Is effective altruism effective? What is the new enlightenment? What is autonomous philosophy? Victim consciousness. Can thoughts form matter & create reality? Does consciousness form matter? Metaphysical philosophy. How to help humanity & solve social problems. Click on our site to learn more.
To help the cause, create a link to this post, buy a book or email us.  We will  visit the source  of the link and return the favor in whatever way we can.
HUMAN GOODNESS Philanthropy on the rise
The Altruistic Movement and Earth Network: Everything You Were Taught is Wrong!
Identity unlocks potential
When we want to help the world we are looking in all the wrong places to do so. Basic misplaced values of civilization cause us to do more harm than good.
Good people do good things, but what if civilization defines the human being as being basically bad? What are the ramifications of this type of value?
More importantly, how accurate is it? Reveal the altruistic core of the human soul and its potential and all will become clear.
The concepts conveyed in this website are within these books.

www.ThoughtsFormMatter.com