---

What Is Zero Point Field (ZPF) Energy?
Are Quantum Virtual Particles Waves or Physical Things?
What Is Zero Point Field Energy?
---
Where do virtual particles come from and what are they?
The Source of Matter
The smallest particles scientists have discovered come into existence for a fraction of an instant, add energy to and change the trajectory of other particles and then they disappear. These 'virtual' particles are everywhere and of such quantity that their combined energy is beyond comprehension.
These are not traditional particles but virtual, meaning they are merely tiny points of quantum energy, yet quintillions of them make up the building blocks of events and objects.
Click above to learn more
Zero Point Field energy (dark matter / zero point field swarms of virtual particles) is so great that NASA wants to tap it to power an interstellar craft. Currently, they rely on solid and liquid fuel, except for NASA's plan to use Robert Jahn's electric propulsion system when it does a mission to mars. I mention Jahn of Princeton because  he was tagged as a 'quack' and attacked for his studies of consciousness.
NASA Interstellar Mission ZPF Research Contract
Every time you exercise your free will you are choosing between probabilities. If you want to live life well you have to go by the facts about reality and that means understanding probabilities! Otherwise you are as blind as a bat and ineffective as a sloth!
The famous double slit experiment in physics reveals that all paths we can take are taken, yet we can only observe one at a time.
When a scientist observes "an electron," it collapses from all possible positions which the electron could occupy to a single position.
Those probable states of the electron do exist in what I call the field of probabilities. From our perspective the infinite probable paths of electrons and events are non-physical probabilities. However, from the position of a probable self (who is physical in his/her reality) you or I would be a probable self as hypothetical as a probable electron path revealed only by one of the strange dots in the double slit experiment that shows that the electron took all probable paths to its singular destination.
If you decide on doing something you know you are very good at but haven't done, like pursuing a hobby you have neglected, you may notice that you learn very fast. This is because in another probability you have already developed the skill.
We draw skill and knowledge from probabilities all the time. I have lived my entire time on earth accordingly. We juggle probabilities every day as we make decisions and weave in and out of probabilities.
This knowledge offers us the key to manifesting anything, be it a desired skill, situation, condition, event or object.
Quantum physics is the study of life and it is extremely simple when we look at it this way. Without the existence of probabilities we would have no sense of free will.
These zero point field energies entering the time-space continuum for a fraction of a second are telling us something fundamental about the true source of our physical dimension. Scientists do not know where these particles that form matter are coming from. Add to this the theory of many-worlds and there is no limit to what these facts could suggest.
I am here to help you connect the dots, because I think it is all very simple. These energies are passing from a fourth dimension into time-space. Their emergence represents the creation of matter from consciousness energy.
What more evidence do we need?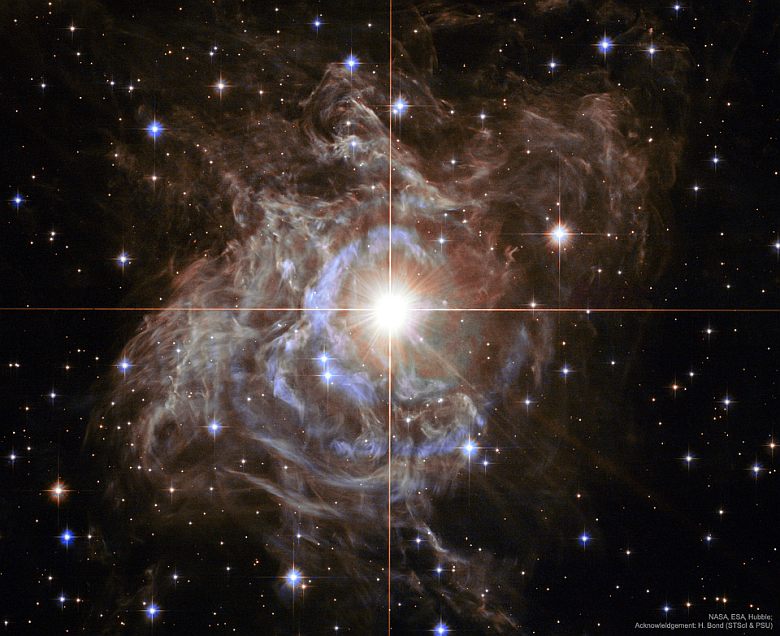 Click above for more information
The Zero Point Field (ZPF)
The Zero Point Field (ZPF) is an enormous reservoir of energy that exists everywhere. When scientists attempt to create a complete vacuum devoid of all matter and energy they cannot,  but instead find a hive of activity.
The basic substructure of the universe is a sea of quantum fields. Think of this as being both the foundation and source of our reality (period). What we perceive to be a seeming solid, stable and static universe is actually a seething maelstrom of subatomic particles.
The smallest particles physicists study are not solid but are short-lived little sparks of energy fleetingly popping in and out of existence.
All elementary particles interact with each other by exchanging energy through other quantum particles, which appear out of nowhere. The ZPF can be thought of as a threshold. What scientists are studying is what comes through that threshold to form what they call quantum foam.
The smallest particles are called 'virtual particles,' and they appear through this threshold and only exist for an instant (10 -23 of a second). In their brief existence they interact with larger particles in such a way as to determine quantum states (build the universe). The fleeting particles generated during this brief moment differ from 'real' particles because they only exist during that exchange.
I like to picture the sparks shooting out of a crackling fire, only instead of a fire there is a boundary beyond which scientists cannot see. The ZPF is a boundary beyond which is the source of our universe. Time-space comes from beyond this area, and so the ZPF is of concern and study by all quantum physicists.
C = Ef - EQUATION: Origin and Meaning
The most advanced and credible science in the world (below) is leading us to the truth that shall set us free. And the truth is more positive than we can presently conceive.
We are capable of using this knowledge to create a new kind of civilization. Our problems are meant to lead us to these answers.
Why It Is Called the Zero Point Field
The Zero Point Field was called 'zero' because fluctuations in the field are still detectable in temperatures of absolute zero, the lowest possible energy state, where all matter has been removed and nothing is supposed to be left to make any motion. Zero-point energy is the energy present in the emptiest possible state of space at the lowest possible energy, out of which no more energy could be removed—the closest that motion of subatomic matter ever gets to zero. The uncertainty principle says there is always ever-present zero-point energy everywhere.
Zero Point Field energy is a region of Influence. A field is a matrix or medium like gravity considered a force. It is an electromagnetic field sending out waves of energy at the speed of light. An electromagnetic field is simply a convenient abstraction to try to make sense of the actions of electricity and magnetism and their ability to influence objects at a distance – and, technically, into infinity.
The primary myth that comes out of materialism and which is reinforced by Darwinism is that thoughts and physical events are two distinct entities.
Nothing could be more
un
true.
MIND-MATTER DUALISM IS A MYTH: Current top-level quantum mechanics informs us that physical particles are actually fields of electromagnetic energy. The idea of actual solidity is nowhere supported in modern physics. Although our five senses do respond to this energy as if it were solid, we know now that both consciousness and matter are electromagnetic energy.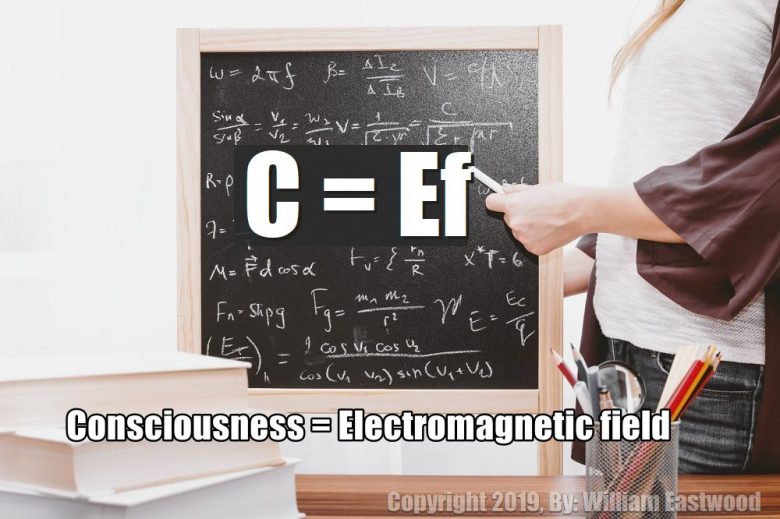 Nobel Prize winner, Louis de Broglie discovered wave–particle duality, which is a central tenet of quantum mechanics. Although this is one of the most widely known and accepted components of official scientific academia taught in every university, there has been almost no orthodox scientific speculation as to which comes first or which is the primary reality, the wave or the "particle?"
Since the particle nature of the electron is an illusion, a kind of hologram projected by our senses, we are forced to conclude that the wave is the primary state.  Therefore, the wave-state, which is primary, forms matter—the wave, being electromagnetic energy—forms the entire physical universe. Since electromagnetic energy is consciousness, we know that consciousness creates physical reality.
I have known this for almost 50 years. All of your inner subjective activity is vital energy that follows a natural algorithm that builds up complex physical events which are no more than a holographic projection of the five senses.
Although all of your subjective activity is important, your assumptions and expectations in particular, (beliefs) create your immediate reality. If you change your beliefs, thoughts and emotions right now, your reality will immediately begin to change.
The nature and extent of that change varies depending on the degree of control and direction you have over your beliefs, thoughts and purposes. There is also a time lag involved between the inception of a belief, thought or emotion and its eventual realization.
Before I learned to efficiently influence people and events with my thoughts, I had to battle an antagonistic set of detrimental beliefs I had inherited early in life. The main problem causing me to suffer in life was the inner judge (parasite) within sabotaging everything I set out to accomplish.
One of the first and most important steps is controlling the mind, and that is achieved largely through the practice of using affirmations.
Click above for more information.
Click above for more information.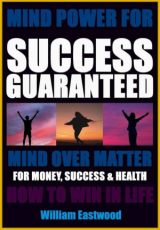 Click above for more information.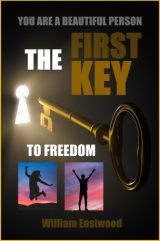 Click above for more information.

Click above for more information.

Click above for more information.
Click above for more information.
Click above for more information.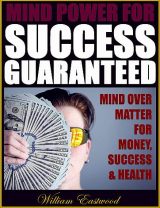 Click above for more information.
Click above for more information
The Scientific Establishment Is Falling Behind
The scientific establishment cannot really define what anything is, or what electromagnetic energy is.
What they do know is that a 'real' particle is nothing more than a little knot of energy which briefly emerges and disappears back into the underlying field. Particles cannot be separated from the empty space around them.
Scientists Do Not Know What Electromagnetic Energy Is
Click above to to learn more
The Influx of Energy Is Unquantifiable
The energy coming into our universe from somewhere else is unquantifiable. This energy then passes into everything that exists. Mysterious energy is passing information and energy into the substrate that forms everything.
Fields in the atomic world are a ceaseless passing back and forth of energy. This interaction occurs not only among photons and electrons, but with all the quantum particles in the universe.
The ZPF is a repository of all fields and all ground energy states and all virtual particles – a field of fields. Virtual particles are small, but there are so many of them constantly popping in and out of being, that it amounts to a vast, inexhaustible energy source.
Scientists tell us that the amount of ZPF energy in a single cubic meter of space is enough to boil all the oceans of the world.
Everything is Full of Information
The universe consists of energy containing information.
Waves have infinite capacity for storage of information. All matter in the universe is interconnected by waves, which are spread out through time and space and can carry on to infinity, tying one part of the universe to every other part. The ZPF is the life force, or light out of which matter is created.
All the matter of the universe is literally connected to the furthest reaches of the cosmos through the Zero Point Field waves of unlimited dimensions.
Each wave contains vast amounts of information in the form of energy coding. Each wave has information about the information in other waves. Interference patterns amount to a constant accumulation of information, and waves have a virtually infinite capacity for storage.
The universe itself is consciousness
Science has one foot in one paradigm and one foot in another, and the world is following the foot that is in the wrong paradigm. The paradigm by which the world operates is the mechanistic one. Yet every physicist knows this is not the right paradigm.
The mechanical paradigm just can't account for what we have learned in the past hundred years. Not only is the universe made of waves of energy, but these waves are filled with what can only be surmised to be intelligence.
Infinity is a field of energy out of which "particles" are formed. The particles are only disturbances of energy in an infinite energy field. Furthermore, each little wave of energy within this infinite field contains almost unlimited information.
One quantum wave can hold 280 quintillion bits information.
That's 280,000,000,000,000,000,000 bits of information!.
This amount of information is approximately equal to all your memories in your entire lifetime. In other words, physical matter has characteristics we normally attribute to consciousness or intelligence because it is.
Click above to learn more
Mass is an Illusion
We now know that the relationship of mass to energy is actually a statement about the energy of quarks and electrons in what we call matter caused by interaction with the ZPF fluctuations. Matter is not a fundamental property of physics. The Einstein equation was simply a recipe for the amount of energy necessary to create the appearance of mass. It means that there aren't two fundamental physical entities – something material and another.
Waves Manifest as Matter when Observed
Everything in your environment, anything you can touch, no matter how dense, how heavy, how large, on its most fundamental level boils down to a collection of electric charges interacting with a background sea of electromagnetic and other energetic fields—a kind of electromagnetic force.
There is no mass. There is only charge.
Both inertia and gravitation are electromagnetic phenomena resulting from interaction within the ZPF.
The solution to the world's problems.  Your thoughts create your reality.

Click above to learn more
You Are Connected to Everything
The Zero Point Field is a unifying concept of the universe, which shows that everything is in some sort of connection and balance with the rest of the cosmos. The universe is composed of information waves and fields. We are all connected through the ZPF.
You know more about yourself, others, your life and reality than you realize. Our consciousness allows us to access ZPF energy and infinite information about everything that exists in this world and all others.
The concept of manifesting is based on this exchange of information and energy (I just brought to your attention as being observed in the ZPF). You are connected to everything in the universe, and through the law of attraction you can manifest any probability that you can imagine. Not only do you attract, but your thoughts and emotions evolve and eventually appear as the electromagnetic substrate that forms your environment.
Why We Can't Solve Our Problems
You literally live in the body of your thoughts and emotions. It is possible for you to manifest anything through proper focus and belief.
Click Image for EN founder's video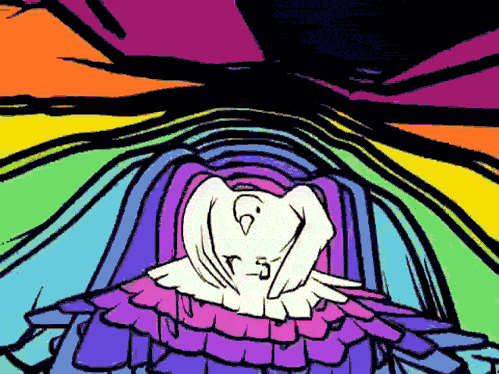 Click above to learn more
Consciousness is a State of Matter: MIT
A book I created to explain and clarify these concepts, while introducing you to my philosophy at a low cost to you.
At $3.99, this is your best option to test the principles in this website without spending a lot of money. I created the book for this reason, to help people that do not want or cannot spend a lot to get out of their difficult situations.
ePub (eBook)
Waste no time with this powerful guide. Get the single-most important key to liberate yourself from all limitations. Imagine a life in which you can do anything you want because you are no longer hindered in any way whatsoever.
The most important insight to put everything in life in perspective. The necessary key to freedom from restriction is revealed. Available in paperback also.
---
Link to Amazon: International 5 STAR Review:

Phoenix

Reviewed in the United Kingdom on March 9, 2020
Verified Purchase

---
You create your reality. When we make life difficult we miss the whole point.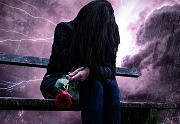 This is a very affordable book and great gift to help someone get out of a difficult life situation.
William Eastwood's best, with a simplicity that guarantees your success.
Acquire the knowledge necessary to create anything you want
Primary article concludes here.
FOUR SCIENTIFIC EDUCATIONAL SITES WITH ONE PHILOSOPHY
What Is Zero Point Field (ZPF) Energy? Are Quantum Virtual Particles Waves or Physical Things?
© Copyright 2019, 2020, By: William Eastwood
ENDORSEMENT
"We can literally change the course of civilization by lifting the race to a higher path through implementing the solution."
— Mario Fusco, TH.D., RS.D, B.S.c.
Here and now we have the power to work magic of such proportions we have never fathomed. Yet unseized, such power waits for us to claim it. It is of no use until we awaken to it. 45 year study. It is all here, in the solution!
NOTE: The content in this website is based on this book.

Helping you to create the life you want!
RESEARCHING  CONSCIOUSNESS SINCE 1975

Achieve all your aspirations with

POWERFUL

EN books
EARTH NETWORK BOOKS By William Eastwood

Anything is possible. Create your dreams. Start today.
KNOW WHO YOU ARE: We need to wake-up within the dream, and enter our true life.
Anything is possible. Create your dreams. Start today.
THE SECRETS OF THE UNIVERSE UNVEILED: A sample of chapter one of the EN course.

---

EN: EARTH NETWORK: © Copyright 2019, By: EN: All Rights Reserved.
Click on rotating earth at

top of every page to get your daily affirmations.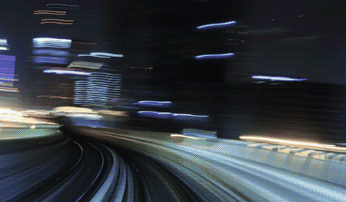 C = Ef:  THOUGHTS FORM MATTER - FAST TRACK TO SUCCESS
Your Fast Track to Success  link (C = Ef) above loads in milliseconds

How Your Thoughts Create Matter & Your Reality
Do My Thoughts Influence Events, People or Reality?
https://www.mindformsmatter.com/2019/06/17/consciousness-creates-reality-mind-does-create-your-life-experience-is-thoughts-materialized/
https://www.thoughtscreatematter.com/2019/09/09/thoughts-influence-matter-your-thoughts-influence-reality/
---
CATEGORIES: What is the zero point field? What is zero point field energy?  Metaphysical philosophy. Quantum physics – thoughts create matter.Are quantum virtual particles waves or real physical things? What are electromagnetic fields? Are electrons & photons electromagnetic fields? How does consciousness create reality? Metaphysical philosophy on consciousness and reality. Click on our site to learn more.
What Is the Zero Point Field (ZPF) Energy? Are Quantum Virtual Particles Waves or Physical Things?
Everything in the universe (all matter, electrons, photons, etc.) are composed of electromagnetic energy, and the scientific establishment has not come to any consensus as to what electromagnetic fields are.
In that respect the scientific establishment does not know what anything really is. It cannot tell you what the chair you are sitting on is made of. It does not know what sunlight or earth in essence, are.
How Your Thoughts Form Matter & Form Reality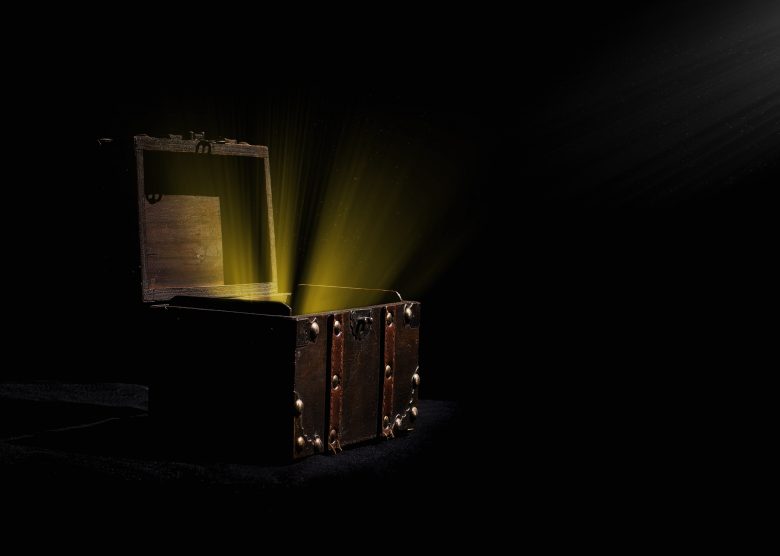 The concepts conveyed in this website are within these books.

www.ThoughtsFormMatter.com