---
The author of this article, William Eastwood, worked for a Yale University professor on a secret invention at a private research and development facility at age 13. This is documented in the public record.
Eastwood's 50 year study / 25 books reveal that intensity, conditions and other factors determine when your thoughts are projected into events. He has a daily post to help you create the life you desire.
Creator of:
Internal Science.
International Philosophy.
The Inner UN.
The Altruistic Movement.
"C = Ef = M"
QUANTUM MIND: What is Quantum Consciousness & the Conscious Mind?
---
What is the quantum mind?

What is quantum consciousness?

What is the conscious mind?

How does this information benefit me?
I will answer these questions now.
What is the quantum mind?
---
The quantum mind is the mind that is not a product of the brain. In those terms, and in light of the new science, you are your quantum mind.
The quantum mind tells us that consciousness does not emerge from physical matter or classical properties of matter. The quantum mind and quantum consciousness are terms to describe the new view of reality in which consciousness is primary and creates matter. 
FIVE NOBEL PRIZE WINNER'S FINDINGS
EINSTEIN, BOHM & THE HOLOGRAPHIC UNIVERSE
---
According to Albert Einstein's colleague David Bohm, the mind projects the events we then perceive. Had Albert Einstein been successful defending Bohm in 1949, "the holographic theory of consciousness" may have replaced physicalism as our world's accepted science. (Documentation Princeton University.)
The inevitable paradigm-shift in mainstream science has begun.
The holographic theory of consciousness
---
The holographic theory of consciousness is largely based on the science of David Bohm. While the scientific method is reductionist and dissects to understand, Bohm's science is holistic, thus allowing Bohm's Internal Science to understand consciousness and External Science to fail to understand.
The holographic theory of consciousness says that the information in the whole is contained in each of its parts.
Electromagnetic waves have an infinite information storage capacity. When waves interact it is called interference and the original information from each wave in an interference pattern survives and can be extracted from each wave and read regardless.
Based on this view, the brain is understood to be a transmitter and receiver of information. The brain is a bioelectrical organism. The brain draws from the electromagnetic interference patterns that exist around us at all times. The brain thus draws from all information and adds new information to the whole.
Information is not stored in the brain, it is stored in the electromagnetic fields around us. Your thoughts, emotions and memories are not dependent on the existence of the brain. You exist as an individualized portion of the entire universe of information or what Bohm called the holomovement.
Your consciousness is a portion of the total electromagnetic field of the entire multidimensional universe.
Scattered thoughts display incoherence, meaning they go off in all directions from their point of origin, whereas focused thoughts are coherent like laser light. Focusing beliefs, thoughts and emotions is thus the key to personal power and the ability to both pick up information intuitively and manifest goals physically.
The brain, Bohm says, "may act like an antenna" to pick up information from the entire field of information of the universe.
Bohm says that if the mind is preoccupied with outer levels of reality, it is less able to pick up subtle information from the electromagnetic field. To pick up information from any source requires tuning to the frequency of the information sought.
The heart and body must be in coherence with the information of the subtle energies sought in order to experience profound intuition and identification.
To increase your bioelectrical sensitivity requires focusing and tuning the mind.
Bohm indicates that the "explicate order" (physical reality) is a projection from the "implicate order" (an inner reality of information) which underlies everything. Information guides the process by which matter is organized as the forms we then perceive. The collapsing wave function enters in, thus introducing the role human consciousness plays in the formation of the universe. Without an observer there is "only" electromagnetic energy containing information (consciousness).
Internal Science and International Philosophy adds its own unique perspective in a way that makes sense of Bohm's holographic universe.
"Inner nonphysical probable events are selected according to our beliefs, thoughts and emotions and thereby projected and experienced as being physical by our five senses. My books and articles explain how you control the process."
— William Eastwood
I offer the practical, easy to understand International Philosophy application of internal science principles.
Click above to learn more
The world is in a dangerous trance
---
The world is in a dangerous trance, under an unnecessary damaging collective hypnosis.
---
Most people don't know how reality works.
The inability of a person to accept something that is opposed to their worldview is called cognitive dissonance, and this is the reason for the division and problems we are facing in the world today.
But when we do become aware of the facts, everything changes.
How you are creating a three-dimensional movie—your life
---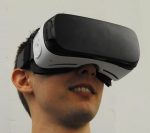 Imagine that in your living room you put on a holographic headset. At the click of a switch, you seem to no longer be in your living room.
Your senses are now telling you that you are actually on a tropical beach. As you reach down to touch the imaginary sand, sensor pads in gloves you are wearing give the sensation of pressure on your fingers.
This is an analogy to explain the purpose of your body and brain. Your body and brain are like a holographic headset that allows you to perceive a 3D movie you call your life.
External science
---
Most physicists already know that the physical universe is energy, but no one in orthodox science really knows what energy is. External science will measure energy and physical substances but no field of science claims to know what the most fundamental fields of energy actually are. The vast majority of scientists tell us that is a question for philosophers.
An electron, a physicist will tell you, is an excitation of an electromagnetic field. University professors will also tell you that they do not know what an electromagnetic field is. "…nobody knows as of now."
Internal science, however, does know what electromagnetic energy is, but not by measuring substances with instruments. Physical instruments tend not to even perceive most nonphysical substances. Dark matter and consciousness cannot be studied properly if at all with physical instruments.
Objective or external science measures the outside of reality.
External science is prejudice in favor of the physical and so most scientists will experience cognitive dissonance when confronted with the idea that consciousness may be the fundamental substance that forms reality. However, most scientists admit that consciousness cannot be explained.
Since I was 12, I have independently investigated the internal science paradigm. I always wanted to know what we could do with the science.
International Philosophy tells us how we can improve our reality. It is a practical life philosophy based on internal science.
Scroll down or use the table of contents to continue reading the article.
EASTWOOD
The only ads on these sites are for my own books and articles.
I do not take or share your information or email address.
I do not send you any information.
There are no cookies.
No scams
— William Eastwood.
500+

FREE ARTICLES
What is quantum consciousness?
---
The quantum mind and quantum consciousness share the same meaning that stresses the new view of consciousness. This new view of consciousness contradicts classical physics and virtually all of our previous views of the nature of reality.
Instead of a simple physical reality where particles form matter, we now know that the opposite is true. Consciousness creates matter. Thus, quantum mind and quantum consciousness turns previous science on its head and by its very nature necessitates a new scientific model of reality.
Many studies embody that new view of reality.
QUANTUM PHYSICS MIND-BRAIN MODEL
More than a new view of reality in which consciousness is seen as primary, is a new science. It is perhaps easier to throw out what we think of as traditional science and start over with a new science. Earth Network does that. A new field of science by EN is an entirely new science that encompasses all other nonclassical fields of study,
What is the holographic universe?
---
The reality around you is a projection of the mind, brain and five senses, according to physicist David Bohm, who was a friend and colleague of Albert Einstein. Einstein called Bohm a "kindred spirit."
I arrived at the same conclusion 45 years ago through the study of subjective science, metaphysics or whatever term you prefer. I created the term "International Philosophy" to describe the practical life philosophy or psychology of application that I had developed during my 45 year study.
International Philosophy
---
The mind does filter perception on a conscious and subconscious level according to what you believe, think and feel. That alone will cause you to notice things that could help you achieve those goals you are focused on. However, so far, I have only mentioned perception.
The mind creates and projects. The projection is composed of consciousness. This view is supported by the science.
Reality is an ongoing projection, there are no beginnings and endings because there is no time, and each person is a separate dimension of reality created out of the substance of their own consciousness. When four people enter a room, there are four rooms. Each person collapses one room from an infinity of probabilities. The projection is created on inner levels of consciousness by what you believe, think and feel. This is international philosophy — the facts of reality, which I knew at age 12. With that as my starting point, the past 45-years have led to many practical insights that I share in my books and free articles.
Your senses construct the reality they perceive. If you do not see the objects behind you, they do not exist physically. There is a field of infinite probabilities behind and around you. When you turn to see what is there, in that moment you collapse an infinite range of probable events into one specific scene and set of physical objects and events.
Each of your five senses collapses the sense perception it is in charge of. Your eyes specify one probability visually. You are actually surrounded by an infinite field of probabilities, but your physical eyes can only tune into one field of probability at a time. When you use your physical eyes, you do not see the millions of probable realities that surround you in the spacious present.
All your senses are coordinated so each perceives the same probability. You senses are always on the "same page," so to speak.
This is backed by the science of Einstein's colleague, quantum physicist, David Bohm. It is also obvious from the double-slit experiment.
This is a subjective science that has a heart and soul. Consciousness is universal and fundamental. Consciousness projects itself into matter. The mind constructs the physical environment and the body. Being universal and fundamental, the nature of the universe hinges on the nature of consciousness, and consciousness is altruistic.
Individuality is a very real expression of consciousness, and therefore the individual is altruistic. By its very nature, consciousness is altruistic and intelligent.
We have an intelligent and altruistic universe that comes to know itself through its individualized portions. You are the portion of this infinite, intelligent and altruistic consciousness that wears your name. 
You are the portion of this infinite, intelligent and altruistic consciousness that wears your name.
Holographic film is unique in that if you smash it into pieces, each piece will project the whole image projected by the entire film before it was smashed. In the same way, the holographic universe paradigm tells us that the individual projects the whole universe. This is only possible because on deep inner levels the individual is connected to the entire universe. Individuality does not contradict unity. The altruistic intelligence of the entire universe is expressed through individuality. In a way, each individual is a different version of the universe.
Because the universe is of good intent, so is the individual. However, the individual is given freedom. This means that the individual can believe otherwise. When this happens the individual projects his or her beliefs into events that reflect the belief that the individual is not altruistic. The nature of your life reflects what you believe you are. Your life reflects your beliefs as to the nature of reality. If you believe that reality is cruel and competitive, then that will be your reality. This is the mistake the human race is making.
This is why Albert Einstein said that believing that the universe is friendly is so important.
In the holographic universe paradigm, we create our reality. Each individual is the author of their reality. When you believe that the universe is altruistic and cooperative, your beliefs are in line with the intrinsic reality of consciousness. If you believe that the universe is uncaring and that you are undeserving, then you project that set of beliefs as your reality. You are creating what you believe, think and feel. If your assumptions are negative, that is what you create and experience. This is why I say that we must believe we are good and base our civilization on this firm belief in our goodness.
In fact, because we have not been doing that we have division and chaos. Poor behavior, incarceration and division are a product of the negative and inaccurate mainstream materialism paradigm (materialism / physicalism) expressed as the beliefs, thoughts, feelings and resulting behavior of the individual.
You are a beautiful person and your nature is good. 
You are good and the universe is kind.
You must believe that. It is true.
International Philosophy
---
The unhappiness and division in America is due to Americans thinking they know it all. They have not found answers, happiness or peace because of their beliefs. The world's problems are a result of using the wrong scientific paradigm to try to solve those problems.
Your immediate reality is a composite of your own life force projected onto a platform that is like an invisible stage we share with others. We telepathically agree on where and when we are. These are the rules of the game we agree to when we enter the physical system (a specific range of electromagnetic frequencies).
You have full freedom to create whatever you want within the boundaries given. The intellect creates beliefs, thoughts and feelings and the inner self uses these as a yardstick to create events. There is a time-lag between subjective activity and its materialization. Emotions, however, manifest quickly. The time-lag protects you from having fearful and negative thoughts of your own manifest instantly. The momentum of other thoughts and emotions modify your fears so that they do not blow up in your face.
The articles and books on this site are to help you apply the principles to improve the quality of your life.
50

years of research goes into every publication
MANIFESTING POWER BOOK
---
Is consciousness primary?
---
The new science after Einstein accounts for all the successes of the older classic theory and for all the data that are incompatible with classic principles (fixed time-space constraints).
The new science—quantum mechanics—is the study of life.
The science previous to the theory of relativity is classical physics. Classical physics sees reality as a big accidental physical machine. Materialism serves as a faulty foundation for our civilization and is thus like a locomotive barreling down the tracks that will not be stopped. Therefore, even though the new quantum mechanics proves classical physics wrong, you will find endless attacks and rationalizations on the collapsing wave function online.
For this reason, we point out the scientific studies and summaries you can trust that you may want to view.
There are plenty of noteworthy physicists who will point out the fact that quantum mechanics disproves classical physics or that our consciousness is connected to everything. Bernard d'Espagnat, for example, states that the existence of physical objects is dependent on our consciousness and that this has been proven empirically.
"The doctrine that the world is made up of objects whose existence is independent of human consciousness turns out to be in conflict with quantum mechanics and with facts established by experiment."
COLLAPSE OF THE WAVE FUNCTION TO MANIFEST
50

years of research goes into every publication
YOU ARE A BEAUTIFUL PERSON 
---
A complete course with everything you need to know to apply The Secret — The Law of Attraction — to create the life you want.
Because the theories in respected scientific circles insist on adherence to the idea that we live in a physical universe, the new scientific models given by respected physicists tend to try to gain respectability from the scientific establishment by saying less rather than more. Individual scientists do not want to tell the Emperor that he has no clothes on.
The lesson of the parable: When any given leader or authority figure surrounds himself with "yes" men, it often leads to absurd and embarrassing results. It is far better to surround oneself with honest people (or scientists) who are unafraid to ask questions or to point out deficiencies as they see them.
Classical science is the Emperor in this analogy in that it has only accepted the theories that ratified and reinforced its view of a material universe made up of physical particles.
Now that we know that the universe is not made up of physical particles, the scientific position is absurd and embarrassing.
Earth Network (EN) does say more: We are like the innocent child in the parable that tells the establishment that Consciousness is primary, and that consciousness creates reality.
By saying that consciousness is primary, we alienate previous science and set a new precedent. The new precedent allows us to take claim of science itself. We repute the false classical science and accept that reality is different than what science has told us. Thus, we claim our new field of science as true and the classical science as no longer worthy of the title of "science."
Science has lied to us.
The new science is superior to and completely different from false classical science. If you want to make improvements in your life, the philosophy on this site is superior to conventional self-help methods. Our books are right to the point. The new science leads to a new understanding that leads to a new consciousness.
Scroll down to continue reading article.
EASTWOOD / WORLD HELP
Quantum mind. What is quantum consciousness and the conscious mind?
What is the conscious mind?
---
The conscious mind is indelible individualized consciousness. The conscious mind is an individualized segment of the undivided energy movement which is referred to as energy and matter.
The fact that all that exists is part of an unbroken field of energy is scientifically presented in the theories of David Bohm.
THE HOLOMOVEMENT & UNDIVIDED WHOLENESS
The collapsing wave function reveals mind-matter interaction that makes the new field of science and psychology provided here inevitable. The collapsing wave function is evidence of thoughts (consciousness) manifesting. With this bit of fact, we are faced with revamping all known "knowledge" and starting over as a global civilization.
COLLAPSE OF THE WAVE FUNCTION TO MANIFEST
To put the information in this article in context with a clear perspective of the nature of reality itself I advise you to click below after you read this article.
How does this information benefit me?
---
This information benefits you in many ways.
The new science tells us that the consciousness that forms your identity can never be destroyed. You benefit in many ways by knowing this. You should feel more significant and gain inspiration and confidence from knowing that you will exist forever. You will naturally be curious and want to know more.
Your physical body is temporary but your consciousness and the identity and self you identify with now will survive your physical death and will last forever. As the child exists within the adult, the self you are now will survive future changes in your personality. I mean this literally, however. The self you are now can never be destroyed. To understand this point is is necessary to understand that conventional concepts of time are flawed. Anything that exists at one point in time exists in all points in time or forever and is indelibly etched into reality.
The new science tells you that your consciousness shares the knowledge and powers of the whole — of all consciousness. You are seen as being equal to the universe because you are an equal segment or facet of all that exists.
The most obvious immediate practical advantage of accepting the new science and fact that you are quantum consciousness, is that you create your reality. Consciousness creates matter and reality. Since you are quantum consciousness, you create your reality.
Your beliefs, thoughts and emotions create your reality. Here you benefit in a major way. Armed with this knowledge that you create your life and everything in it, you can then set out to learn the principles of conscious creation to improve your life in whatever way you choose.
50

years of research goes into every book
Success Guaranteed works like magic to create whatever you want, no matter what it is
---
Lulu.com is the book manufacturer with the most up to date version of the book. Distributors such as Amazon, may be carrying older versions.
Conscious energy units
---
There are many millions of conscious energy units in a single atom. These CEU's can be found in more than one time and space location at once. CEU's form fields of potential. CEU's also form your identity or non-physical self (soul, human consciousness, or whatever term you prefer).
Because atoms are made of CEU's, atoms have a fundamental and rudimentary sense of being but not the same sense of self that characterizes human consciousness. Nevertheless, an atom is aware of itself.
Before I go on, I want to mention that David Bohm made a comment that when grouped together in plasma, atoms seemed to behave like living things, that the sea of electrons seemed to be alive.
Bohm said there was no sharp division between thought, emotion and matter, that they flow into each other. Matter, he said, is always forming according to whatever information it has and that therefore the thought process could alter that information content.
Quoting him directly, he says:
The scientific establishment
---
The scientific establishment is resisting what its own top physicists have discovered, and mainstream media and education follow along. When official science becomes rigid in its views and insists on interpreting evidence and data through the lens of the previous assumptions of classical physics and materialism the world is held hostage by ignorance and fervor.
If our mainstream science has become a destructive religion, quantum physics is at least moving in the right direction. However, quantum mechanics is only a launching platform into a new field of science we are bringing to you.
Practical application
---
Scientists have used quantum mechanics to develop advanced technology, yet as a society we have not yet employed those same facts to generate a new and more factual psychology. It is time to do so.
All content, books and links on this site are based on or in agreement with the findings of quantum mechanics. The concepts presented to you here are thus much more accurate and powerful than current psychology and standard self-help methods of achievement.
What is truth and fact is that physical reality is an electromagnetic holographic projection of our thoughts. As impressive as physical matter is, it is an illusion produced by consciousness. This magic trick attests to the ability and power of consciousness.
Physical reality and events are composed entirely of electromagnetic energy, but so are thoughts. This tells us that thoughts and consciousness, being electromagnetic energy, create matter, which scientists do admit, is not really solid.
Do your thoughts create your reality?
---
Your beliefs, thoughts and emotions create your reality.
Think of reality as being interactive. Events happen in response to what you are thinking. There is a direct connection and relationship between what you are thinking at any given time and what you are experiencing. Perception and reality are altered by your thoughts.
45

EASTWOOD
45 years of research goes into every book
What are you going to do to change your life?
---
Your consciousness is creating your physical reality, which implies that you wield the power of creation and are far more amazing than you may have previously thought. To learn your origins, click below.
Reality is redefined by new science. Your thoughts (consciousness) creates your reality. Therefore, to a great extent, how consciousness is defined is equal to how you and reality are defined.
The substance of physical reality is consciousness in a solid form like water in its solid form as ice. When you think thoughts, they continue to exist and on inner levels of consciousness they grow and evolve like everything in nature does. When a certain level of intensity is reached and when conditions permit, they coagulate into matter.
The physical reality around you is thought energy. It is an electromagnetic reality that exists first as thoughts.
The world's most advanced and credible scientific evidence is right in front of us.
An explanation of how consciousness creates matter is inherent in wave-particle duality, the greatest scientific discovery of all time.

In his 1924 Ph.D. thesis and groundbreaking contributions to quantum theory, Nobel Prize winner, Louis de Broglie postulated the wave nature of electrons and suggested that all matter has wave properties. This concept is known as wave–particle duality, and forms a central part of the theory of quantum mechanics.
De Broglie's wave–particle duality is extended to all particles and the laws of nature. 
Does matter form the wave or does the wave form matter? It is pretty obvious what the answer is.
Your body's motion does not create the idea to move.
As all acts are preceded by an intent, be it on a conscious or subconscious level, all actions which form events are a result of information within the wave.
Facts that point to the reality that thoughts create matter can be found in the placebo effect, in the collapsing wave function, the entire body of quantum mechanics,  the implications of Bell's theorem (reality is non-local), and David Bohm's holographic reality (below).
Truth and fact
---
Paradigm shift occurs when you realize that your thoughts are the primary reality. This realization brings with it many advantages. Once you realize that you create your physical reality, you are able to transcend limitation and begin immediately to improve your life.
Realizing that you create your reality with your thoughts means you have control over events because you create them with your thoughts.
QUANTUM PHYSICS MIND-BRAIN MODEL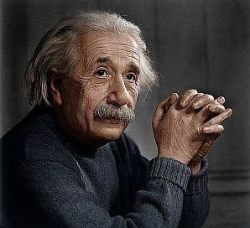 "Reality is merely an illusion, albeit a very persistent one."
― Albert Einstein
50

years of research goes into every book
Journey out of the illusion!
---
"There are ways to use this science to make money. Wealth and personal safety are easy. I owned three large historic homes on the coast of Maine in 1985, at age 22, because this philosophy WORKS LIKE MAGIC!"
The secrets in all my books can be used to achieve any goal, no matter what it is. Every book is loaded with tips, secrets and insights that will help you to manifest your goals and dreams. Nothing is a higher priority than your own self and life. The path to your dreams is right here.
Click image for available William Eastwood books
By purchasing through our trusted book manufacturer (Lulu.com) you get these books DIRECTLY FROM THE MANUFACTURER.
EASTWOOD
"You are on one of my six inner UN World Help websites that offer hundreds of free articles to empower you to succeed with advanced philosophy based on quantum theory. Nothing else like this exists in the world today. The only ads on these sites are for my own books and articles. I do not take or share your information or email address. I do not send you any information. There are no cookies, no scams or gimmicks, just safe sites you can read at your own leisure."
— William Eastwood.
Over

500

free articles!
Over

500

free articles!
QUANTUM MIND: What is Quantum Consciousness & the Conscious Mind?
© Copyright 2021, 2022, By: William Eastwood.
Primary article concludes here.
William Eastwood is an international political influencer
A self-made outsider.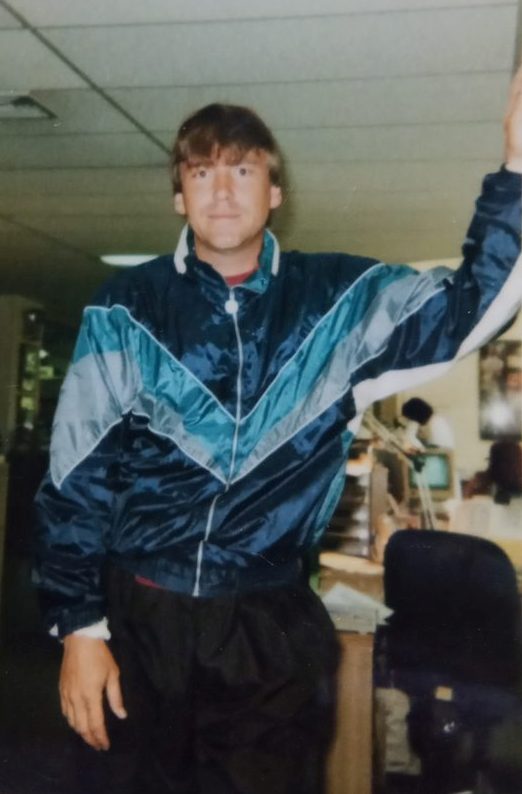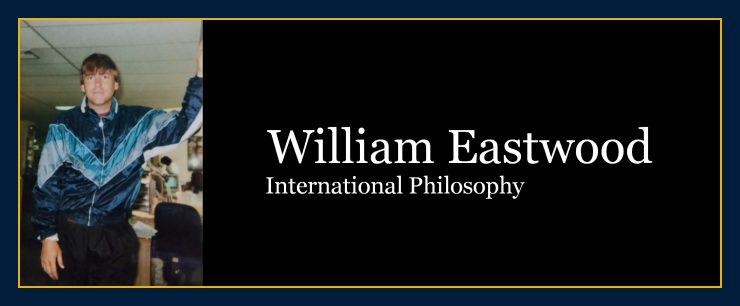 The full time-line and history of William Eastwood and his work
---
This is the most complete account on all five websites.
There are a lot of things that traditional science cannot explain that can be understood through the lens of Internal Science.
My literary agent in New York says that most people in the world today are unintelligent, and that only a sliver of intellectuals and professors are capable of understanding. I beg to differ. I explain Internal Science in ways people can understand.
Science that confirms personal spiritual experiences
---
Our traditional science tells us that a person's purpose is no more than to procreate to ensure the survival of our species — but many people have spiritual experiences that reveal there is far more meaning and purpose to a person's life — interpreted through their belief system.
Bohm's / Eastwood's paradigm says we have an inner reality that forms this world and thus can include personal spiritual experiences and the possibility of thoughts creating reality — experiences which when interpreted through Bohm's science would make perfect sense.
Physicist David Bohm, — who Albert Einstein called "a kindred spirit," and whose Ph.D. thesis — being top secret and classified — was awarded at the University of California at Berkeley by none other than Robert Oppenheimer — tells us that our reality is a holographic projection of the mind.
Bohm's science suggests an inner source reality, and the possibility of a multidimensional framework of existence in which our reality is grounded and created.
Eastwood employs Bohm's paradigm to solve world problems.
You can change the world
---
.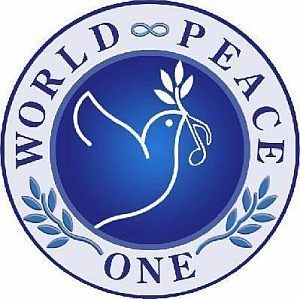 A scientific paradigm originally introduced by Albert Einstein's colleague is now being applied to stop Putin from doing further damage to nations, to protect people globally and to get grain to those in need. We can and are addressing all issues with this application.
"Americans and people in all nations need to wake up from their sleep."
— William Eastwood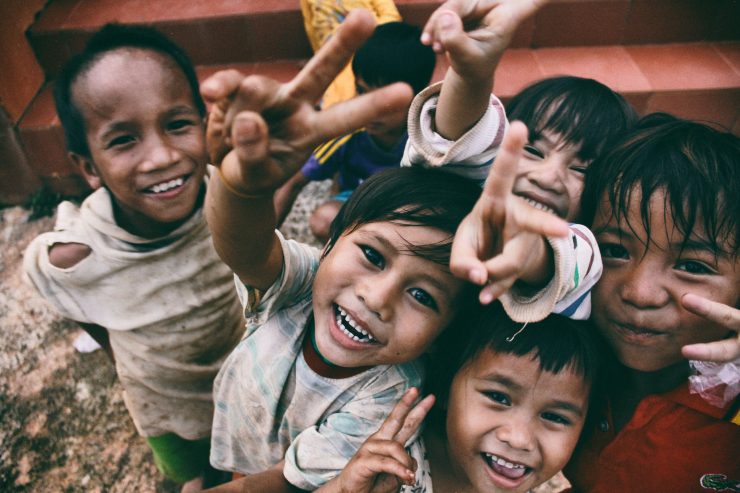 The United States Constitution is the best in the world. It was the first to set a new precedent by determining in law that all people in one nation are equal. The Altruism Code expands that concept to include all nations and codifies that principle.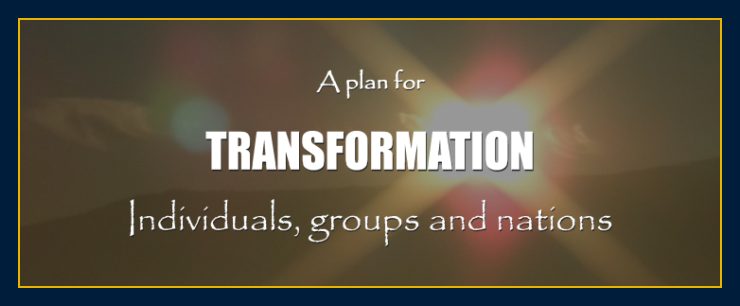 We are individuals but we are all one consciousness. We all will prevail.
QUANTUM MIND: What is Quantum Consciousness & the Conscious Mind?
---
Categories: What is the conscious mind?, Definition of the quantum mind, What is quantum consciousness?, What is the quantum mind?, What is the definition and meaning of quantum consciousness?, What is the meaning and definition of the conscious mind?, Do thoughts create reality?, Thoughts are reality, Consciousness is reality? What is reality? Do your thoughts create your reality?, Is consciousness primary? Quantum consciousness, Multidimensional self. Click on our sites to learn more.
The concepts conveyed in this website are within these books.

www.ThoughtsFormMatter.com