---

Do Thoughts Create Reality? Is Consciousness Primary? True or False?
---
Do your thoughts create your reality?
Is consciousness primary?
Are thoughts reality, true or false?
I will answer these questions now.
---
Your thoughts do create your reality. Physical reality is an electromagnetic holographic projection of our thoughts. The most prominent 20th century scientist, David Bohm, gives us the paradigm that explains how reality is a projection of the five senses (below).
Nonclassical physics is disproving false aspects of classical or local physics.
QUANTUM PHYSICS MIND-BRAIN MODEL
---
The new science after Einstein accounts for all the successes of the older classic theory and for all the data that are incompatible with classic principles (fixed time-space constraints).
The new science—quantum mechanics—is the study of life.
The science previous to the theory of relativity is classical physics. Classical physics sees reality as a big accidental physical machine. Materialism serves as a faulty foundation for our civilization and is thus like a locomotive barreling down the tracks that will not be stopped. Therefore, even though the new quantum mechanics proves classical physics wrong, you will find endless attacks and rationalizations on the collapsing wave function online.
For this reason we point out the scientific studies and summaries you can trust that you may want to view.
There are plenty of noteworthy physicists who will point out the fact that quantum mechanics disproves classical physics or that our consciousness is connected to everything. Bernard d'Espagnat, for example, states that the existence of physical objects is dependent on our consciousness and that this has been proven empirically.
"The doctrine that the world is made up of objects whose existence is independent of human consciousness turns out to be in conflict with quantum mechanics and with facts established by experiment."
COLLAPSE OF THE WAVE FUNCTION TO MANIFEST
The collapsing wave function reveals mind-matter interaction that makes the new science and psychology provided here inevitable. The collapsing wave function is evidence of thoughts (consciousness) manifesting. With this bit of fact we are faced with revamping all known "knowledge" and starting over as a global civilization.
If you have not yet read the ThoughtsCreateMatter.com new science article below, it may be harder to put the information in this article in context with a clear perspective of the nature of reality itself.
ThoughtsFormMatter.com has a similar article (below).
Your thoughts create your reality regardless of what anyone says to the contrary.
How can everyone be wrong?
---
In the same way anyone thinks they are right — cognitive dissonance. They see what they want to see.
Because our thoughts create our reality, the thought that our thoughts do not create our reality creates our reality. Not only are our beliefs projected into events holographically, but they also filter our perception, which is why people are always convinced they are right. Our civilization is hypnotized by the strong belief that our thoughts do not create reality. But…
How can the experts and scientists be wrong?
---
To understand the "authority" of this site and the power of collective hypnosis, click FAQs below. Otherwise you may never understand our credibility.
Click above to learn more
The solution to the world's problems.
Your thoughts create your reality, but that's not all.
---
The reason why many people do not realize that their thoughts create their reality is because their thoughts do create their reality. Their reality reflects their strong belief that their thoughts do not create their reality.
Our thoughts do create our personal reality and consciousness is primary in the makeup of the universe.
Click above to learn more
CONSCIOUSNESS IS A STATE OF MATTER: MIT
Not all scientists believe in materialism. There is plenty of new science that validates the paradigm that thoughts create reality.
Click above to learn more
---
It is true that thoughts ARE reality because consciousness is primary. There are levels of consciousness that we pass through every night when we reach deeper and deeper levels of sleep. Dreams are translations of information coming from deeper levels of consciousness. It is in these levels of consciousness that we can get first hand evidence that our thoughts are reality.
Traditional science has failed to realize that an inner framework of reality even exists, but has not proven that it does not exist. The inner framework is composed of consciousness and infinite expressions of that consciousness, some physical and some in other forms.
While in a lucid dream, a thought will manifest immediately. Here we witness the process. The thought exists first and the images and experiences follow. The same holds true of physical reality, only the manifestation of our thoughts is not immediately apparent in time-space.
All time exists now. A thought will manifest immediately in time-space but we will not experience it until we catch up to it in our future.
The paradigm that thoughts form matter provides a way to solve all problems, public and private. I provide the answers in my books and on the free EN websites.
45

EASTWOOD
45 years of research goes into every book
.
What is stopping our evolution?
---
.
Everything in the universe is connected, which explains how your thoughts attract and manifest probabilities.
THE HOLOMOVEMENT & UNDIVIDED WHOLENESS
Consciousness can penetrate any seeming iron-clad time-space barrier.
QUANTUM TUNNELING NON-CLASSICAL EFFECT
---
Your beliefs, thoughts and emotions create your reality.
Think of reality as being interactive. Events happen in response to what you are thinking. There is a direct connection and relationship between what you are thinking at any given time and what you are experiencing. Perception and reality are altered by your thoughts.
This explains why there is so much disagreement in the world.
Each person on earth creates their own reality which corresponds with what they believe about reality. Reality actively reflects your thoughts, and this is why it is so convincing. The vividness of material reality leads us to believe that it is the primary reality.
Thoughts and consciousness ARE the primary reality. You are creating your reality. That makes you a creator.
The cause of division and conflict
---
Click above to learn more
Your consciousness is creating your physical reality, which implies that you wield the power of creation and are far more amazing than you may have previously thought.
Reality is redefined by new science. Your thoughts (consciousness) creates your reality. Therefore, to a great extent, how consciousness is defined is equal to how you and reality are defined.
You create your reality with your thoughts. You have an amazing opportunity to create anything you want in life.
45

EASTWOOD
45 years of research goes into every book
The substance of physical reality is thought or consciousness in a solid form like water in its solid form as ice. When you think thoughts, they continue to exist and on inner levels of consciousness they grow and evolve like everything in nature does. When a certain level of intensity is reached and when conditions permit, they coagulate into matter.
The physical reality around you is thought energy. It is an electromagnetic reality that exists first as thoughts and other forms of consciousness such as emotion and mental images, and these thought-forms, when reaching a certain stage of natural development, become PHYSICAL reality.
Click above to learn more
Official Academia Does Not Know What Energy Is
The world's most advanced and credible scientific evidence is right in front of us.
An explanation of how consciousness creates matter is inherent in wave-particle duality, the greatest scientific discovery of all time.

In his 1924 Ph.D. thesis and groundbreaking contributions to quantum theory, Nobel Prize winner, Louis de Broglie postulated the wave nature of electrons and suggested that all matter has wave properties. This concept is known as wave–particle duality, and forms a central part of the theory of quantum mechanics.
De Broglie's wave–particle duality is extended to all particles and the laws of nature. 
Does matter form the wave or does the wave form matter? It is pretty obvious what the answer is.
Your body's motion does not create the idea to move.
As all acts are preceded by an intent, be it on a conscious or subconscious level, all actions which form events are a result of information within the wave.
Facts that point to the reality that thoughts create matter can be found in the placebo effect, in the collapsing wave function, the entire body of quantum mechanics,  the implications of Bell's theorem (reality is non-local), and David Bohm's holographic reality (below).
Advancing yourself helps many
---
45

EASTWOOD
45 years of research goes into every book
.
I have been studying this for so long that when I began it was considered insanity by many just to entertain these ideas. And the idea that consciousness was altruistic was even less popular.
45

EASTWOOD
45 years of research goes into every book
With "WHAT IS THE CAUSE OF..." you can solve your problems and the world's problems at the same time. "WHAT IS THE CAUSE OF..." explains the real cause of all personal and social problems. Then it gives you methods to achieve goals based on an algorithm that can be applied to all goals.
.
Paperback / eBook DIRECT FROM MANUFACTURER - most reliable source -fastest delivery - lowest price
If you are in the wrong paradigm, your worldview will grow more misconceptions and you will be led further and further from understanding truth and fact as your live your life. Therefore, it is important to form a correct foundation of understanding.
TRUTH AND FACT: Your thoughts ARE reality
---
Paradigm shift occurs when you realize that your thoughts are the primary reality. This realization brings with it many advantages. Once you realize that you create your physical reality, you are able to transcend limitation and begin immediately to improve your life.
Realizing that you create your reality with your thoughts means you have control over events because you create them with your thoughts.
Waste no time with this powerful guide. Get the single-most important key to free yourself from all limitations. No more hard work, make life fun.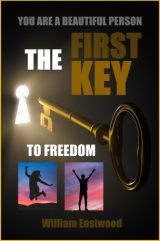 With a magic genie inside you, anything is possible.
Open to any page, read a few lines & that's all you need to do to transform your day and life.
You do not have to suffer anymore. You just need to learn the facts and apply the principles. Then you will live happily ever after in the rich fulfillment of living your desires which you brought into this life for a reason, and that reason is to help guide you to what you want most and need for your pleasure and development.
You are in control of your experience. At any time, matter can be completely changed by the activation of conscious thought. Your environment is a product of your thoughts and emotions. By projecting the specific thoughts and emotions that embody your desires you can immediately begin a process of change.
.
---
The human race will be saved!
---
A new unifying principle is the only solution to save humanity from the potential destruction that exists at this time in history.
Our very survival is now at stake, and that is why I am grateful that I can help at this time to make a difference and help to move the human race in the most beneficial direction possible.
A highly recommended article.
Eastwood founded the Altruistic Movement (below).
45

EASTWOOD
45 years of research goes into every book
What happened?
---
.
There are many problems in the world today
---
TRANSFORM AND IMPROVE YOUR LIFE IN EVERY POSSIBLE WAY
---
Help to put an end to starvation in the world... children suffering... human rights violations... conflicts and more by buying a book. (see: EN mission statement).
When you buy a book, consider it a donation helping people around the world (see: Mission Great Civilization).
---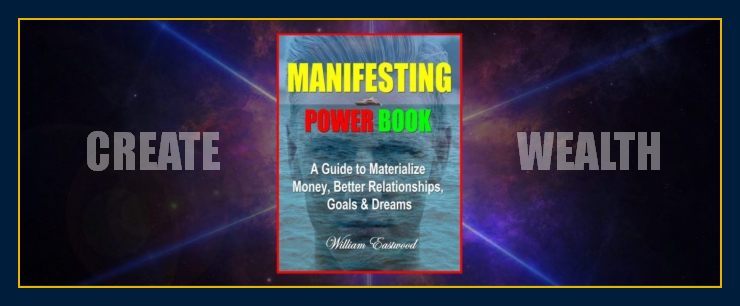 If you are unable to afford a book, the daily affirmation page can get you started on your way to materializing all your goals and aspirations.
Affirmations are the science of reprogramming the mind for success. Everything we have been taught is wrong, yet our beliefs and thinking habits often resist our efforts to change them. This is why our affirmation science is needed. We are providing what the people of the world are asking for.
Click on the spinning globe at the top of any page to go to the day's affirmation page.
Author of Earth Network articles and books.
"I appreciate people supporting my work because I paid a high price to be the first to bring this knowledge to the world.
What do you want to create? Eastwood's methods of achieving goals are based on new scientific paradigm of University of London physicist David Bohm, a former protégé of Einstein's and over 45-years of research and application. These methods work. Begin now to create the reality you have only dreamed of with William Eastwood as your guide.
There is an amazing story behind this site and books. There are huge changes taking place in the world. The forerunners are running up against those barriers that prevent progress in the world.
"Great spirits have always encountered violent opposition from mediocre minds."
― Albert Einstein
---
Click above to learn more
TWO OF 12 POPULAR BOOKS BY WILLIAM EASTWOOD
   
THE FIRST KEY: $3.99

Phoenix

International 5 STAR Review
Verified Purchase

Paperback / eBook DIRECT FROM MANUFACTURER - most reliable source -fastest delivery - lowest price.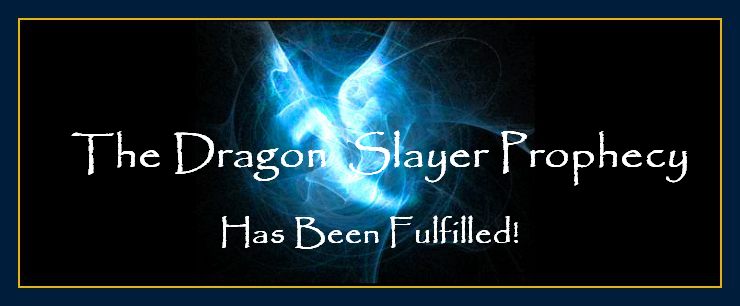 The Dragon Slayer prophecy is a fantastic prediction made in the previous century. The TRUMP RIOT article and my SOLUTION to violence, COVID-19 and other mainstream issues are part of what was predicted.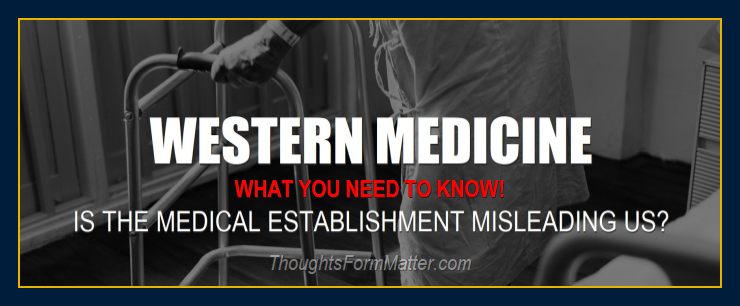 Take your country back from primitive superstition, violence and ignorance.
Enter the new future
Knowledge can change the world as we know it.
[/su_expand]
.
Do Thoughts Create Reality? Is Consciousness Primary? True or False?
© Copyright 2020, 2021, By: William Eastwood.
Primary article concludes here.
---
FOUR SCIENTIFIC EDUCATIONAL SITES — ONE PHILOSOPHY
A singleAMAZING philosophy!
100's of articles!
4 EN websites!
They are meant to be used together.
Click between them!
Click below for list of articles.
Click below for master page.
Thoughts form matter links
---
Categories: Do thoughts create reality?, Thoughts are reality, Consciousness is reality? What is reality? Do your thoughts create your reality?, Is consciousness primary? Quantum consciousness, Multidimensional self. Click on our sites to learn more.
The concepts conveyed in this website are within these books.

www.ThoughtsFormMatter.com