---

Do You Believe Your Thoughts Form Matter and Create Your Reality? The Truth Will Set You Free!
---
Do you believe that your thoughts form matter and create your reality?
The truth will set you free.
I will answer these questions now.
Pillar — Multiple articles.
---
Your thoughts do form matter and create your reality. Your beliefs, thoughts and emotions are electromagnetic energy that form the objects and events you experience.
One who accepts the truth is set free to create what they wish for in life. This is done with a proper combination of beliefs and an open and balanced moment point. You must be receptive to and in tune with the inner self in order to draw on its abilities.
If you have a problem or need money or whatever, the solution is as there and with you as the problem. It is a matter of focus and balance, the opposite of panic and a frenzied mind.
To tap into your power and ability to create the life you want it is necessary to create the psychological conditions that allow you to do so. That is first done by expanding your worldview and beliefs.
You must open your mind with the understanding that there are treasures within you that you may have overlooked or simply need to tap into. When you are relaxed enough to feel the magic of the moment whatever insights, guidance or impulses toward certain actions that will serve you best will appear.
Click above to learn more
CONSCIOUSNESS IS A STATE OF MATTER: MIT
---
You can get lost trying to understand consciousness by reading scientific articles. I offer links to some excellent scientific studies as a courtesy to you only. I know in simple terms that the physical world is a projection we each create with our own consciousness. If four people enter a room, there are four rooms. I figured that out over four decades ago.
Consciousness is irreducible and is both individualized and part of an unbroken field. Quantum mechanics is the study of that field of energy. Your consciousness has very deep, eternal meaning that cannot be measured with a ruler, and so all scientific studies will miss that part of the picture.
All consciousness is of an equal, amazingly high grade; and just so you know, your personality and individuality will never be lost. Who you are will survive death. I am not a religious person, because I will add that you are also good, and most religions will say you are evil.
Ignorance is separation from truth, and it is the closest thing there is to evil. Our civilization has been based on separation from truth for centuries and we therefore do not even know where we come from! That shows just how ignorant we are.
The whole of civilization has been reading reality backwards for thousands of years. You cannot understand reality by looking at the physical world because that world is a consciousness hologram that you are creating. If you follow most scientists, they will just get you more confused.
I provide hundreds of articles in plain English, and you do not need to be a scientist to understand any of it. Use your heart and intuition. All knowledge is within you, and you are a portion of the Divine consciousness that forms everything. You are forever safe and loved, and this will never change, not for a billion years.
For those who are interested I often begin my articles with some science because it is important to use your intellect. For something to be true it must make sense to you both intellectually and intuitively.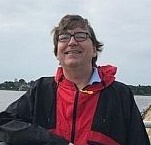 — William Eastwood
---
If you fully believe that your thoughts form matter and create your reality your thoughts will have twice the power to manifest.
At any time, matter can be completely changed by the activation of conscious thought. Your environment is a product of your thoughts and feelings. By projecting the specific thoughts and feelings that embody your desires you can immediately being a process of change. You are in control of your experience.
If the establishment refuses to change by recognizing this fact, we have the solution.
The establishment or other people cannot hold you back, and they are not holding us back. If mainstream science refuses to change, we have the solution. Because of our advances in understanding reality, we are joining forces with top physicists in a break from established thinking to create a new kind of science (click below).
Both matter-waves and your thoughts are electromagnetic energy. Matter and thoughts are the same thing in different forms and intensities. Matter is different from thought, only in that it is of a higher intensity.
Your thoughts do form matter and create your reality.
The science we introduce in most of our articles on our affiliated sites is to reveal the secrets of the universe you need to know to be successful in all areas—in intellectual and spiritual knowledge, business, finance, health, love and relationships.
There are plenty of noteworthy physicists who will point out the fact that quantum mechanics disproves classical physics or that our consciousness is connected to everything. Bernard d'Espagnat, for example, states that the existence of physical objects is dependent on our consciousness and that this has been proven empirically.
"The doctrine that the world is made up of objects whose existence is independent of human consciousness turns out to be in conflict with quantum mechanics and with facts established by experiment."
Scientists have used quantum mechanics to develop advanced technology, yet as a civilization we have not yet employed those same facts to generate a new and more factual psychology. It is time to do so.
All content, books and links on this site are based on or in agreement with the findings of quantum mechanics. The concepts presented to you here are thus much more accurate and powerful than current psychology and standard self-help methods of achievement.
Click above to learn more
QUANTUM PHYSICS MIND-BRAIN MODEL
If you are willing to apply the principles, you will find out first hand if your thoughts form matter. Click below for the true story of my success applying the principles beginning when I was seven.
If you have not yet read the article below it may be harder to put the information in this article in context with a clear perspective of the nature of reality itself.
---
There are many millions of conscious energy units in a single atom. These CEU's can be found in more than one time and space location at once. CEU's form fields of potential. CEU's also form your identity or non-physical self (soul, human consciousness, or whatever term you prefer).
Because atoms are made of CEU's, atoms have a fundamental and rudimentary sense of being but not the same sense of self that characterizes human consciousness. Nevertheless, an atom is aware of itself.
Click above to learn more
Most people have difficulty going against what they were taught and what scientists, educators and the society as a whole believes. Yet, some of the most respected physicists believe that their thoughts form matter and create reality.
Consciousness is like clay that can be formed into any kind of object or phenomena. It is an amazing substance that becomes whatever it imagines itself to be.
You can direct all elements of your life very easily when you know how. The new field of science covered here will help you to do that.
Click below if you want a front door introduction to new knowledge to improve your life and find peace and fulfillment.
Click below if you are curious as to why science prematurely decided it had the answers.
To become a master and powerful, go to the best quantum consciousness pages on the web today in our affiliated sites.
---
FOUR SCIENTIFIC EDUCATIONAL SITES — ONE PHILOSOPHY
A singleAMAZING philosophy!
100's of articles!
4 EN websites!
They are meant to be used together.
Click between them!
Everyone visits our ThoughtsCreateMatter.com site home page (click below).
Or read EN's course on manifesting to see just how effective you can be in life when you apply the principles correctly.
EVERYTHING YOU NEED TO CREATE THE LIFE YOU WANT!

Reveals how you can manifest any reality you desire.
Click above to learn more
The most advanced and credible science in the world (below) is leading us to the truth that shall set us free. And the truth is more positive than we can presently conceive.
We are capable of using this knowledge to create a new kind of civilization. Our problems are meant to lead us to these answers.
"What Is the Cause of..."
Follows the ideas in "The Solution..." but more advanced. Explains the real cause and solution of all personal and social problems, as well as methods to achieve goals based on holographic universe theory.
Solve YOUR problems & the world's problems at the same time. Nothing else like it exists in the world. We now have a profound method and means to dissolve global problems and achieve our goals.
This remarkable new way of looking at the universe is supported by two of  the  world's  most  eminent thinkers ― Stanford neurophysiologist Karl Pribram, & University of London physicist David Bohm, a former protege of Einstein's.
Click above to learn more
New science application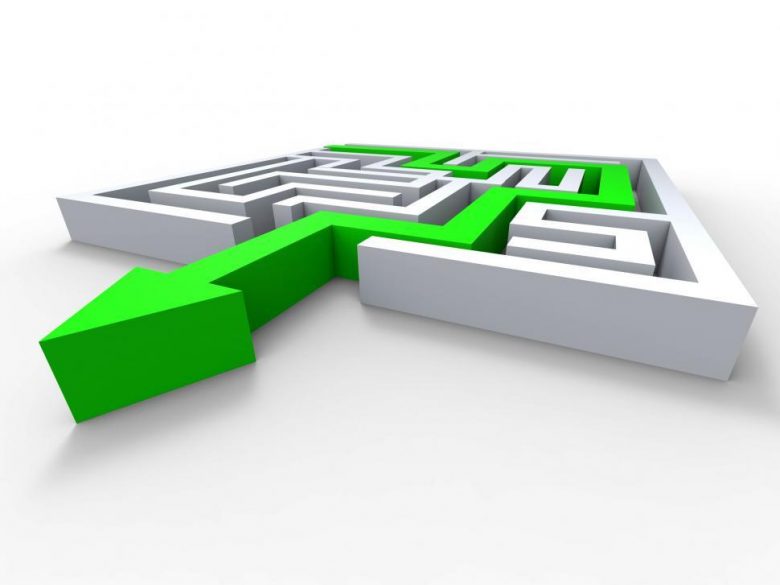 Tips and hints to insure your success
Our civilization has in the past thought that matter forms ideas, but it is just the opposite. Ultimately, everyone will discover that the events they experience are holographic projections; manifestations of "past" thoughts.
We create our own reality. If you study this material long enough, it is inevitable that you will finally come to this conclusion.
The more open you are to the idea, the more the evidence begins to present itself. Eventually many people experience a shift which feels like they are awakening in a dream that they are creating with their own thoughts and emotions. Once this happens you realize the true power you have to shape events.
After realizing that your thoughts create your reality it is just a matter of learning to focus your thoughts properly. Beliefs must improve, attitudes and expectations must improve, and positive emotions need to be fixed primarily on the sense of acquiring and having what is wanted rather than lack and frustration. This can be difficult to do in the face of contrary evidence, such as the disturbing news about the coronavirus, a lost job or whatever you are struggling with now.
Embrace the paradigm in full
True mastery is a result of acceptance of a new view of reality and a willingness to go all the way. This means you understand the true nature of time and probabilities. You must commit to the wonderful truth rather than think it is too good to be true. If you doubt the process, the doubt itself is like static and interference.
Proper focus is an art and science
How do you create a sense of well-being when the country is in lock-down and markets are in free-fall? It is often difficult to do this. We may remain with one foot in the old world and one in the new paradigm. This is generally far less effective. You must realize that as your thinking and focus changes so will your reality, but time is usually required. The mind must be repatterned.
Be daring, brave and confident
To create what you want you must be very brave. You must be willing to dispense with the comfort blankets. When it comes down to it, most people cannot completely let go of familiar beliefs and subjective habits of perception. Often, we are addicted to the idea that other people and situations prevent our success. Our institutions and societies are based on the idea of victimization.
---
Other people and situations, no matter what they are, cannot stop your desires from manifesting. Only you can control your own probabilities.
If this statement upsets you, it reveals the intensity of the belief that you are a victim or are held-back despite your will. The problem with such a reaction is that it speaks of belief and belief is thought, and thoughts create your reality.
Beliefs are the strongest kind of thoughts; they are thoughts that we have invested with strong conviction. These carry emotions that show what we really believe.
The strongest conviction wins
We create according to the strongest convictions within us, and these are typically fears or the idea that we are not good enough to create what we want in life. We often hide these insecurities from ourselves by denying that is what we really believe. But if we feel anxiety first thing in the morning, this is a beacon as to what is holding us back, and it is a means of discovering our hang-ups.
Your emotions tell the truth
Your emotions will tell you what you really believe about something. How you feel speaks of your predominant belief that manifests as your experience. Beliefs create events on inner levels of consciousness and these pre-matter events evolve and are eventually projected by the brain and five senses as a hologram. Your environment is that hologram.
A master regains intuitive knowing and reinforces it with intellectual understanding. They apply the principles and adhere by the new worldview faithfully despite inner pressure to break with understanding and join the world of victims.
Everyone knows what mainstream science will not admit
Many ordinary people as well as psychics are certain that they receive some kind of spiritual help. This can only come from other levels of reality. Millions of people believe their thoughts affect people, reality and physical matter.
Edgar Cayce, who was perhaps the most renowned psychic in history, could put a book under his pillow when he was a child, and wake up in the morning knowing the content of the book. This is why he was called the sleeping prophet.
This is possible because every object in your environment is an extension of energy that connects to the level of creation that allows it to exist. There are extensions within books similar to telepathic cords. This represents energy being projected holographically.
Every object around you is a holographic projection of your mind that connects you to the innermost portion of your soul that creates them.
If you want to break old patterns and habits of perception, bring powerful books into your life and remain centered on what they represent — the truth you are bringing out within yourself by having them in your presence. Once you materialize something in your life, an energy pathway continues to exist, even when the object is long-gone.
---
All books are simple and easy to understand.
BOOKS ONLY PAGE (NO ADVERTISING)
Click above for HYPER-FAST-LOADING-PAGE button.
---
Part Two
CONSCIOUSNESS STUDIES AND THEORIES
Supporting Science
Consciousness and Matter Are Electromagnetic Fields: Thoughts Form Life, Mind Creates Reality
Are consciousness and matter electromagnetic fields?
How do thoughts form life?
How does the mind create reality?
I will answer these questions now.
Both matter and consciousness are made of electromagnetic fields. Everything in the universe is an electromagnetic field because all of reality, including matter, contain consciousness.
Physicists will tell you that the universe is an electromagnetic field. Some physicists will also tell you that consciousness is an electromagnetic field.
If you ask certain physics instructors what and electromagnetic field is, they will say "it is a fundamental substance and is what it is. The question is best left for philosophers."
Because scientists cannot break down electromagnetic fields into smaller units or particles, they have no accepted scientific (objective) method to determine what it is. In other words, the official scientific establishment cannot answer the question, "what is an electromagnetic field?"
Since the official scientific establishment will also claim it does not know with certainty what consciousness is, they are not the ones to turn to for answers.
We know what electromagnetic fields and consciousness are.
Scientists Do Not Know What Electromagnetic Energy Is
What is a field or wave of energy?
Reality is composed of non-solid fields of electrical energy. Waves are disturbances in those fields. Waves are the closest we get to particles, but truth be said, there are no particles because waves are just energy moving around. That energy, however, is filled with information.
Thoughts are fields of energy that form matter
We have built a civilization on the division between mind and matter, yet both are the same — consciousness and matter are both composed of electromagnetic fields.
The wave-aspect of anything in nature is an energy field that contains huge amounts of information. Waves can hold an amazing amount of information, more than 280 quintillion bits, 280,000,000,000,000,000,000. This is enough to contain all your memories for an entire lifetime. What is a thought but an energy field containing information?
Both waves of matter and thoughts are electromagnetic energy. Matter and waves are the same thing. The facts are right in front of us.
Your thoughts form matter and create your reality. Scientists can even observe consciousness emerging as matter in the Zero Point Field.
Click below to learn more about the nature and characteristics of consciousness. Consciousness is eternal and your identity is indestructible.
Click above to learn more
CONSCIOUSNESS IS A STATE OF MATTER: MIT
Consciousness Is an Electromagnetic Field
The necessity of tapping into the answers you need
---
This single energy movement, an aspect of which is sometimes called a wave or field by scientists, is a single consciousness that existed prior to any physical constructions.
Consciousness exists first and then manifests as time and space, as material objects such as human beings, and as subjective phenomena such as your soul and your thoughts.
Our civilization has gone as far as it can within superstition. We must now realize that thoughts form matter in order to solve our personal and collective problems.
Waves Manifest as Matter when Observed
For over a century the establishment has adopted Charles Darwin's mechanistic explanation of what consciousness is thought to be. His theory basically says that mind "emerges" from previously "mindless" matter when matter achieves a certain level of complexity. Man's brain, being complex, thus produces consciousness.
How an entire civilization can allow itself to be diverted into near-failure due to the mindless ignorance of this one man is beyond me. We end up with theories stemming from Darwin's that shape civilization.
Freud, contemporary psychology, deplorable values, stifling laws, restrictive institutions, social and psychological disease and all manner of 'evil' on the evening news can be traced back to the beliefs of this one man.
The abbreviation for the Altruistic Movement (AM) and Earth Network (EN) together is AMEN. The traditional meaning of AMEN is "certainly truth."
Any other view or concept of global consciousness has become more or less taboo in academic circles. Yet, the cat is out of the box. See Field theories of global consciousness.
Global Consciousness Project, current RNG readings across the globe.
REG: Consciousness & Intention Studies
Some researchers tell us that consciousness is a component of the brain's electromagnetic field. I offer you this information as some degree of scientific validation that consciousness is an electromagnetic field.
Consciousness Is an Electromagnetic Field
While many researchers tell us that consciousness is an electromagnetic field, most will still insist that the brain produces these electromagnetic fields. It is still taboo to even consider otherwise.
INDIVIDUAL PHYSICISTS
---
Consciousness and matter are electromagnetic fields.  Thoughts form matter.  Mind creates reality  Quantum physics.  Thoughts create reality.  Metaphysical philosophy.
"The Solution..." explains and clarifies further.
ENDORSEMENT
"We can literally change the course of civilization by lifting the race to a higher path through implementing the solution."
— Mario Fusco, TH.D., RS.D, B.S.c.
.
Here and now, we have the power to work magic of such proportions we have never fathomed. A culmination of a 45-year study and application. We must recognize the fantastic power we possess and learn to use it constructively. Such power waits for us to claim it. It is of no use until we awaken to it. A highly controversial book. Open your mind now!
It is all here, in the solution. 424 pages.
The content of Earth Network websites is based on this book.
Click above to learn more
WILLIAM EASTWOOD
The "MANIFESTING POWER BOOK" tells you how to choose the most desirable probable events. The events you experience are manifestations of 'past' thoughts. You create your own reality and you are always in control of what you create. Every time you exercise your free will you are choosing between probabilities.
Mind, Consciousness & Reality: Does Thought Create Matter?
Does your mind create your reality?
Does consciousness create the universe?
Does thought create matter?
I will answer these questions now.
Your mind, consciousness and thoughts do form your reality.  The scientific excerpts on this site validate the fact that your mind and consciousness create matter and reality, but the real proof must come from your own experience.
Apply the principles to see for yourself if they work.
Click above to learn more
CONSCIOUSNESS IS A STATE OF MATTER: MIT
Does thought create matter?
---
When you no longer believe in the myths of modern man you reach the first stage of personal power.

When you understand that consciousness forms matter and that everything around you is a

camouflage of consciousness, you reach the second stage of personal power.

When you master the principles of conscious co-creation you reach the third stage of personal power and are an invincible and transformed human being.
Conscious evolution is toward the final stage the human race is striving for. With intellectual and emotional knowledge, the perspective necessary for full understanding is present. At this level you control events by raising your expectations in all areas.
When you raise your expectations, positive events become the trend and this is your evidence that your mind, consciousness and thoughts create matter and reality. Your thoughts open doors that you were previously unaware of.
Congratulations!.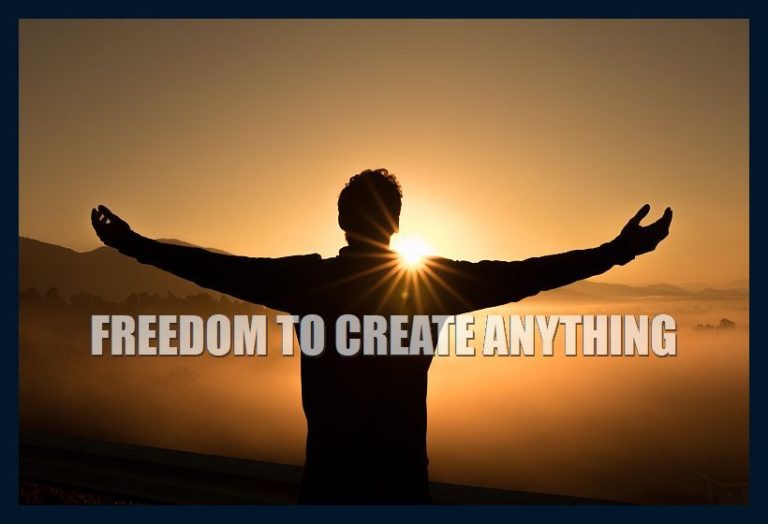 When we reach the final stage of conscious evolution, we will solve civilization's problems and we will live our own personal dreams and joyful lives. At the stage of mastery, you are able to tap into the infinite intelligence within you to create with the unbelievably miraculous component of consciousness.
Consciousness is infinitely intelligent and can transform itself into the most beautifully complex intricacies of creation.
IN HOLOGRAPHIC REALITY ANY INFORMATION KNOWN BY THE WHOLE OR ANY PART IS AVAILABLE TO ALL: Each person has the information, knowledge and potential of all Consciousness and the entire Universe within them.
When you break holographic film, you can see the whole image in each piece. As Einstein's friend David Bohm explains; like fractal cosmology, this is a characteristic of the universe itself. Reality itself is holographic and the Universe is one unbroken field of energy.
The solution to any problem you may have is within you and known by your inner self. By focusing inward and using suggestion you can find the answer to any predicament or problem.
Each portion of the Universe actually contains the knowledge of the whole. Each Unit of Consciousness (CEU) can recreate the entire Universe. Since you are individualized Consciousness, the same principle applies to you. Read more...
Nonlinear time manifesting
---
There is another way to boost the above method to give you double the power to manifest your goals faster! If you absorb yourself in a study of simultaneous time you can escape "cause and effect" limitations most people are restricted by.
Nonlinear time manifesting relies on the same methods of manifesting as commonly practiced only the underlying assumptions change. You are still using emotion and manifesting from the end result desired, but your worldview has changed, and this does make a big difference.
This is covered in more depth in my latest book. It is the approach I am using.
Before everything improved dramatically in my life, I created notebooks with affirmations and lists of the most powerful metaphysical concepts I could find.  For example, every day I would go through a routine and I would say to myself "I create my reality." Then I would say my name and I would affirm my ability to create my goals. I would create a mental picture of the ideal reality which I would visualize as often as possible to generate ambition and enthusiasm.
I would remind myself that if I raise my thoughts and expectations, I will experience new events and new people in my life that will transform everything around me. I would comprehend that I exist in a field of probabilities that are activated by positive thinking. I would create positive events in my past present and future. And it worked.
I have realized that I can change the past and in changing the past I change the future. The changed future then creates the opportunities in the past (my present), that then make that future possible. Any change in past, present or future will reach out and affect other times.
You can change probabilities for any reason. When you study these concepts, be sure to use affirmations. Collect them from this site, other sources and create your own. You have to do the work of generating positive thoughts, expectations and emotions to change your environment and reality. When you do the work, you can rest assured that positive changes will occur.
You must know however, refrain from doubting the process or that it will work for you.
One of the principles I apply is to affirm that the process is working, and I am getting results even if I do not yet see the results. I have my favorite affirmations to bring home each of these important points. When possible, I include what I have learned in my websites.
When you pay attention to your advances and forward gains, they are what grows. When I started applying these concepts, I would tell myself this often and I would enumerate everything I achieved that day and in past weeks and months. I would learn to focus on everything good in my life, from the fact that I was eating well to all the opportunities that had recently come up in my life.
I would pay attention to people helping me and I would have faith that new and more powerful people were coming into my life to help me. And this is exactly what happened.
The work I have done and realizations I have made are posted daily in my affirmation page on this site to help you advance as I have.
Click on the spinning globe at the top of any page to go to the day's affirmation page.
When you live by a new paradigm you realize that there is a lag between when you think of something and when you create it, but you do not pine over what you want. Instead, you generate excitement around the prospect of manifesting your goals and the fact that you will be soon living your ideal life. Just knowing the process works fills you with good feelings that then help to manifest what you want.
When you operate from a higher level, you live in a magical dimension where dreams come true. You achieve mastery. You are a magical child again, but you are powerful and can create what you want.
Most people hold on to their worldview as if their life depended on it. Yet their success, safety and effectiveness in life all depend nonlinear thinking.
How badly do you want success and real understanding / wisdom?
Success is really just mind over matter — imagine the end result as if it were already obtained and change your beliefs, thoughts and emotions.
There is another way, however. If you understand that the past does not create the present and if you focus on the result you desire in life, your reality will change automatically without much or any consideration given to your beliefs.
The nonlinear worldview is the way of the future and implies a reeducation for the entire civilization in the 21st century.
To operate at a level of mastery you must first transcend our cultural myths. First, you recognize that  what society tells you is true is actually false.  Secondly, you realize that thoughts form matter. Thirdly, you accept it emotionally.
When you fully accept the paradigm of simultaneous time and probabilities as your baseline, and have transcend the limitations of cause-and-effect you have achieved mastery.
Those who want to go all the way may want to read my manifesting power book.
The science of mind, consciousness and reality
---
The algorithms of quantum mechanics rejects traditional orthodoxy of a mechanical universe. The implication is that reality is basically non-physical and is a manifestation of mind, consciousness and thought.
We must revamp our worldview and thoughts on every subject. This is particularly true if we want to be powerful and effective in life.
The diversity and beauty of life is a reflection of the nature of our consciousness. All life and all consciousness is on the most basic level experiencing their existence as a series of unending explosions of joy.
Inner reality and outer reality are not dark, but are brilliant and full of love, creativity and light. It is time to let go of the dark myths of our civilization.
Reality is not limited to this world
Non-local quantum mechanics overrides Newtonian quantum physics (local physics). As national laws override state laws, non-local laws that apply to a more basic non-physical source reality of consciousness override the laws of this physical time-space world of ours.
Bell's theorem suggests that the long-standing worldview of our civilization is a myth.
.
The tenants of quantum mechanics applies to the workings of the mind. To apply new knowledge to heal our world and manifest what we want, we must first reject traditional notions of reality, and secondly embrace the doctrine of quantum mechanics  and its resulting philosophical implications.
As in quantum physics scientists speak of the collapse of the wave function into a particle, our thoughts manifest as objects and events through persistent application of definite laws of manifestation.
The scientific establishment is confounded by the findings of quantum mechanics which strongly suggest that reality itself is non-local.
Materialism is a myth on which our civilization is based.
Our reality is not actually made up of physical particles as we once thought.  Although our world seem solid, it is actually more like a cauldron of non-solid energy that only takes on the practical appearance and function of a solid because of our  senses programmed receptivity to it.
The rules of the game of time-space, and our agreed upon beliefs regarding the nature of our reality, program our senses to react to this energy as they do. Thus, when we touch an object, we feel something that we believe, see and feel to be solid.
Our physical reality is a manifestation of consciousness, what scientists consider to be a single unbroken field of energy which forms the entire universe.
Scientists know that energy  cannot be destroyed, only transformed. This fact of indestructibility applies to consciousness and energy which are the same thing.
Energy composes the universe itself, and this is a form of intelligent energy or consciousness. Consciousness itself is indestructible and eternal.
Your non-material self or consciousness, whatever you want to call yourself, cannot be harmed and you will always exist. All times and places exist now, and any event in the past can be revisited when we understand consciousness and reality and learn to expand our perception of it.
This is our collective and personal destiny. This is the next step in our conscious evolution, and it is happening as we speak.
Affirmations for prosperity and protection
---
More is achieved with the mind than we generally realize. In an interactive universe it is necessary to have the proper focus, beliefs and intent.
I have developed the habit of looking at my affirmations during the day and at night. This is the most health habit I have developed. At any time I feel negative thoughts coming on I can click on the affirmation page to raise my energy and to redirect my mind to what I am creating in life.
If your employer does not allow phones, you can ask them to allow my affirmation page for the benefits it will offer everyone. Doing so will raise employee morale and productivity, circumvent conflicts and help everyone to focus in a positive direction and make more money as a result.
Prosperity video
Free prosperity video!
Repeat affirmations while watching more videos to manifest superior wealth.
New science application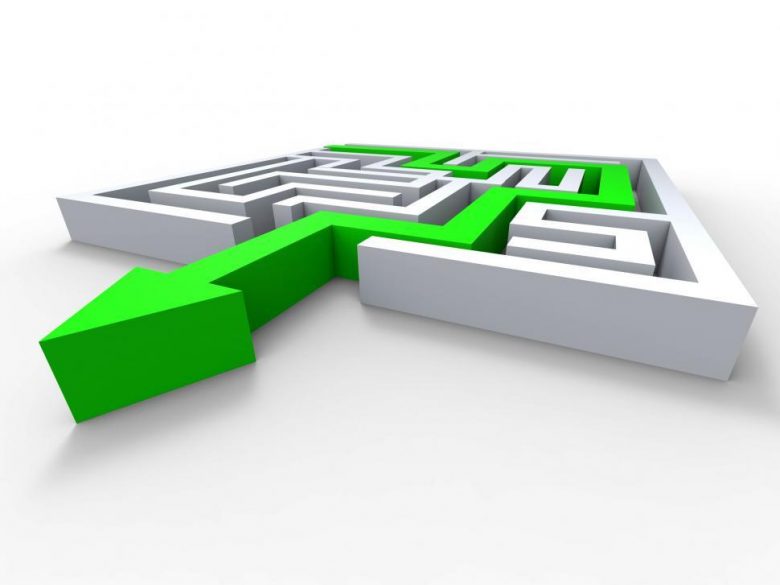 When you manifest something positive, such as a book that represents the truth and the answers you are seeking, maintain that book and whatever represents what you want in your life as best you can.  This creates an energy pathway for more of the same to come into your life. It also connects you with the author and all others who are connected to the object and/or information it represents.
This is the only way you can change the patterns in your life. If you want to materialize a better quality physical experience this is what you do. You bring what you want into your reality. I have done this and always have my favorite, most powerful books at arm's reach.
It was not necessarily easy to bring these books to you. Those who expose ignorance often pay a heavy price and many are shunned or attacked. This is true of people like Edgar Cayce, Nicola Tesla, David Bohm , Robert Jahn of Princeton and myself, William Eastwood.
I urge you to buy whatever books you can comfortably afford from your favorite metaphysical authors. There are many other benefits in doing so. A purchase is an affirmation of your manifesting power and prosperity, and it is a testament of your determination to improve yourself and your life.
Practically and symbolically, correctly made purchases are extremely important, not just to you but also to those who make these metaphysical books available to you.
As a heart pumps blood, the void created in each pulse draws in more blood, and this is how energy behaves. You must give or outflow energy to receive. In religion and spirituality this is behind the Golden Rule concept.
Your most valuable possession will always be yourself. If you do not invest in you, then you are saying that you are not important. Those who do not invest in improving themselves and their abilities, do not draw more (ability, quality, etc.) from the universe.
Learn to manifest quality and value in yourself. Learn the art and science of living a good life and manifesting what you want in life. Bring forth that which you seek.
---
Aspects of classical physics have been disproven. Matter and consciousness are the same thing.
We are joining forces with top physicists in a break from established thinking to create a new kind of science to bring people the answers they deserve.
The multifaceted solution — the unveiling of new science  — is outlined in our about us page (below).
Click above to learn more
Your senses project your reality and then perceive that reality.
You are in control of your experience. At any time, matter can be completely changed by the activation of conscious thought. Your environment is a product of your thoughts and emotions. By projecting the specific thoughts and emotions that embody your desires you can immediately begin a process of change.
---
"Great spirits have always encountered violent opposition from mediocre minds...  [Consider also,] "We cannot solve our problems with the same thinking we used when we created them... "A new type of thinking is essential if mankind is to survive and move toward higher levels."
— Albert Einstein
Do You Believe Your Thoughts Form Matter and Create Your Reality? The Truth Will Set You Free!
© Copyright 2020, 2021, By: William Eastwood.
Primary article concludes here.
---
FOUR SCIENTIFIC EDUCATIONAL SITES — ONE PHILOSOPHY
A singleAMAZING philosophy!
100's of articles!
4 EN websites!
They are meant to be used together.
Click between them!
Click below for more complete list of articles.
Click below for master page.
Thoughts Form Matter Links
---
Categories: Do your thoughts create your reality?, Consciousness and matter are electromagnetic fields, Thoughts form life and mind creates reality, Mind and consciousness form reality, Does thought create matter?, Do your thoughts form matter? facts and proof, Consciousness studies & theories, Proof you create your reality, Does consciousness form matter?,  Science facts & proof thoughts form matter, Can consciousness create matter & reality?, Thoughts form matter & reality, Quantum physics & mechanics prove thoughts form matter, The brain does not create or produce consciousness. Click on our site to learn more
Do You Believe Your Thoughts Form Matter and Create Your Reality? The Truth Will Set You Free!
This remarkable new way of looking at the universe is supported by two more of the world's most eminent thinkers ― Stanford neurophysiologist Karl Pribram, & University of London physicist David Bohm, a former protege of Einstein's.
The author explains: Consciousness is like clay that can be formed into any kind of object or phenomena. It is an amazing substance that becomes whatever it imagines itself to be.
The concepts conveyed in this website are within these books.

www.ThoughtsFormMatter.com