---

Why Do Bad Things Happen to Good People?
The Answer Is Simple:
I'll Tell You How to Turn Your Life Around
Bad things happen because of basic programs
---
Click Image for EN founder's video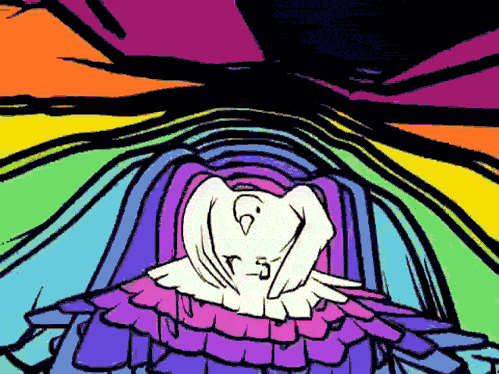 Click above
Consciousness is a State of Matter: MIT
I can tell you how to solve all your problems.[blink] It's about basic programs.
Your basic program is your belief system. Your belief system produces your thoughts, and both are a catalyst for self-perpetuating cycles. What you think directly influences how you feel, how you behave and what manifests. So if you think you're a failure, you'll feel like a failure and you'll manifest that as your reality. Then, you'll act like a failure, which reinforces your belief that you must be a failure, starting the cycle again.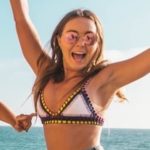 Our society acknowledges the placebo effect. We attribute the placebo result to thought, but feeling, more so than thought is what manifests the placebo effect.
You can [blink]feel your way out of problems and unwanted circumstances.
You can feel your way to success, and you can do it more rapidly than you can in any other way.
Consciousness Is a State of Matter: Max Tegmark (MIT)
---
Basic Programs
Your Feelings Manifest
You Are a Beautiful Person.
The Human Soul is Good.
The Spirit Is Altruistic.
Reasons Why the Soul & All People
Are Altruistic Inside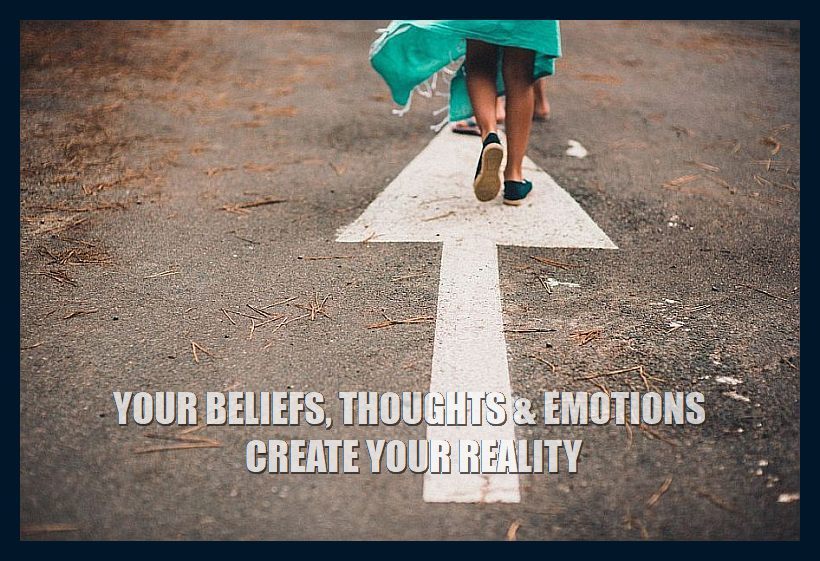 Click above
It all begins with basic programs
Popular belief systems act as programs to manifest negative events in the same way faulty computer programs generate poor performance in a computer. The reasons for the negative events are easy to understand if you know where to look.
The problem is not in the outside world, and it's not about what we are doing or how hard we are working. We are working more than hard enough. The problem is inside us. The issue is one of feeling primarily, and feeling is something that is overlooked. We don't usually think the bills are not being paid because we are not trying hard enough to feel great even though no money is coming in.
Feelings are generated by thoughts and thoughts are generated by beliefs. The problem of negative feelings is thus to some extent an issue of belief. The beliefs we hold are not producing a healthy crop of happiness. Americans are working hard but they are not happy, and they are falling behind.
When it comes to basic operating programs (philosophical beliefs) we are not getting the results we want and so we are not happy. This negative emotional energy is thus manifesting.
Our beliefs don't make us feel very good for several reasons. They don't work to solve problems and create desirable events, and they destroy mental sunshine because of their gloomy nature.
Your beliefs, thoughts and feelings manifest as your reality.
What is generating negative feelings? What is the source of our negativity?
Two Negative Paradigms Have Merged
If we look into our past for the source of modern thought, we find two strong sets of values, and both have mixed and merged into one supercharged negative view of reality. Civilization's mainstream consensus of reality is a hybrid mix of religion and Darwinism.
Authoritarianism: What is an Authoritarian? Bully Psychology & Degrading Human Nature
Where Do All My Problems Come From
Your mind interprets reality through the values and paradigm of ancient religion and the worldview of Charles Darwin even if you don't believe in either. These are highly inaccurate and negative ideas that manifest psychological disorders, physical disease , addiction and inability to achieve goals and find happiness and satisfaction in life. They point to an unsafe, cold and mechanistic universe.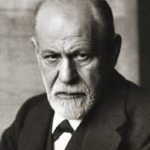 Beliefs manifest exactly what they presume exist. Beliefs taint perception so that love is twisted into perversion and a restrained need creates an attempt to obtain what is denied, hence a law or moral code is broken, and we interpret this as crime, greed and perversion.
The belief that we do not form our reality, that events are accidents in a tangled mess of Darwinian chaos, create a need for insurance. We spend all our money trying to protect ourselves. However, no amount of money will protect us because our beliefs manifest regardless of how much we spend.
When we think events are accidents or that humans are dumb and sinful, we must protect ourselves. Science tells us everything is pitted against everything else. Everything in our environment and biology becomes a source of danger and a threat.
We see danger in everything from our food to germs and criminals. Something horrific could happen tomorrow. We must control everything and everyone to save ourselves from ourselves.
More laws and more institutional controls seem to be the natural solution. We think more laws are needed, yet more laws just fence us in. Walls and licenses, laws and restrictions hinder us and are expensive. When we can't move, we can't fulfill ourselves and live joyful lives.
In what is seen as an unsafe reality that we do not create all sorts of dangers are manufactured in our minds. Then these mental realities manifest. We live in the context of a collective reality that influences our sense of safety. The effect is not good.
Ideas about human integrity or lack of it are the source of individual beliefs and self-concepts. Self-esteem or lack of it is a direct result of your early life immersion in centuries old beliefs and conceptual frameworks.
We've all seen angry old men that rant and rage at all that is wrong with everyone and everything. These red-faced rants outflow the emotions that attract those experiences.
The belief that everyone is against you will cause you to perceive people as being against you whether they are or not. Everyone will seem to be plotting against you. You will also attract people who want to use and abuse you. This will become blazingly apparent to you. You bias will expand and cloud your perception. You will not be able to tell the difference between honest and dishonest people. Everyone will seem to be a thug.
The world will seem to be against you and so it will be in your experience. You will manufacture that as your reality. You will be forced to live in the body of your beliefs.
Reality does not exist outside of ourselves and we are not a victim of it. Instead, we create our reality by what we outflow in thoughts and emotions.
Because we create our personal reality we are therefore safe. The only time we are not safe is when we fear we are not. When we outflow fear that negative energy manifests. Fear manifests as events that create more to fear. Fear manifests events that seemingly justify our fear.
The most advanced book on solving problems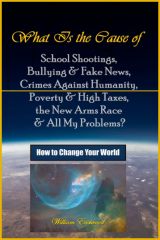 Click above
Are you free to create the life you want?
We can't solve a problem we are unaware of

The Inner Judge & Victim Control Us
The Authoritarian Bully World's Worst Problem

What is the Altruistic Movement? Altruistic, Autonomous Philosophy & William Eastwood
C = Ef:  THOUGHTS FORM MATTER:  FAST TRACK TO SUCCESS
Your Fast Track to Success  link (C = Ef) above loads in milliseconds
Click above
You are a basically bad person and cannot trust what you are
How is it possible to build a successful life on this faulty foundation? It is not. Even the most enlightened people have to turn around in their journey of self-realization and begin teaching others their goodness.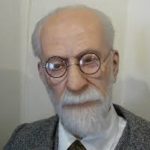 The passion for both spiritual and physical connections is a product of inner love and unity. Our urges come from love and are not filthy urges based on sin and a need for domination. The flesh is the material reflection of the spirit. If we do not appreciate our bodies and their urges, we do not value the spirit and the divine energy that created us. It is all beautiful and it is all good, regardless of what anyone says. Trust your own nature, your own impulses and urges and what you are and never let anyone lead you away from your own goodness.
Why do people wave to each other or open the door for one-another? Why do we smile and say, "good morning?" Why do we feel a need to belong? Why do we feel the urge to be with and love others?
If human nature was inherently selfish, you wouldn't feel the impulse to give a lost person directions. If the worst beliefs of science and religion were true, humanity would be in far more turmoil that we are now.
When you see a person in need, how do you feel? The way you react speaks clearly of your good nature.
You must be strong by believing in your strength. Ignore everything mainstream thinking tells us about human nature. Believe in yourself & trust yourself, your energy and your strength. Base your life on your strength and successes.
Darwin's Evolution tells you that you are a flawed accident and religion tell you that you are sinful, and both have converged to give us the contemporary world. Don't believe anyone who tells you something is wrong with you, or who leads you away from your own inner authority. You are a spiritual being of incredibly deep integrity and goodness.
Click above
Learn to acknowledge the beauty and miracle of what and who you are. The reality within you is magical, eternal, strong and triumphant. Your inner self is stronger than you can imagine, and you are your inner self. Trust yourself, who you are and your integrity. Anyone who tells you that you cannot trust yourself is a traitor. Believe in your own intuition, goodness and wisdom.
You are a portion of All-That-Is. You are a creator who creates realities. You are even now creating your reality with your thoughts and emotions.
Own up to your power and ability. Know who and what you are. Never doubt yourself. Base your life on your strength and creativity. Anything is possible.
Build a life based on your natural power and ability to succeed. Manifest the incredibly beautiful self that you are in all that you create in your life. Sense the miracle and beauty within you now. Be your best and believe in your ability to do that every day.
---
"What is right is not always popular, and what is popular is not always right. "
— Einstein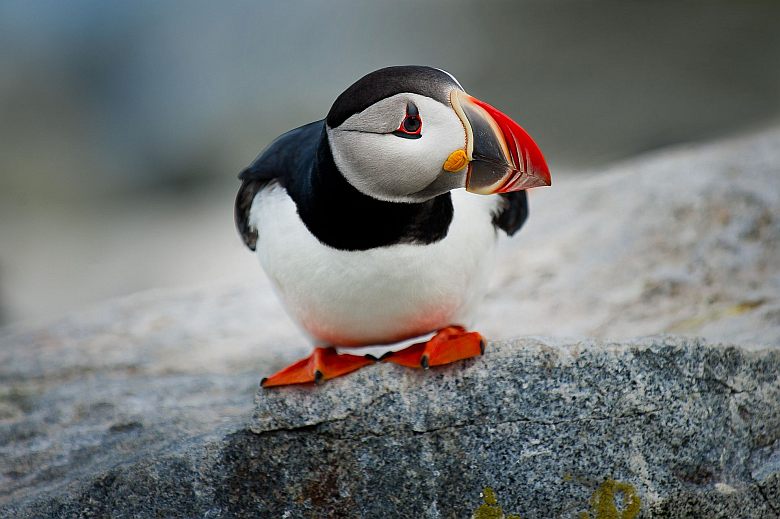 Click above
We are all cut from the same fabric
In my studies of quantum physics, I have learned that everything in the universe, manifest and un-manifest, is part of a single unified energy movement. The lesson in this is that no matter how you slice the pie, the ingredients are the same. If consciousness is good, everything, including yourself, is good, if that energy is bad, then all things are bad, including yourself.
The love we feel now and after death reveals the nature of this energy. Your heart will tell you the truth.
Because you are a good person you can feel good about who you are.
The philosophy in this article is based on the book, "The Solution to All of Humanity's Problems, & The Secret to Creating the LIfe You Want." Click below to buy.
DROP-BOX LIBRARY

Helping you to create the life you want!.
Your own personal metaphysical Library.
The dropdown boxes & buttons lead you to profound & amazing metaphysical insights. The Solution to Problems. Manifest Unlimited Money.
---
Click on the drop-down boxes to find the information you need. Or scroll down to continue reading.
Why Do Bad Things Happen to Good People? The Answer Is Simple:

I'll Tell You How to Turn Your Life Around
Copyright © 2019 by William Eastwood

EN's Course
You Are a Beautiful Person - Key to Freedom
EN'S NEW manifesting course: Published on March 2, 2020

6" by 9" paperback: 346 pages.
EVERYTHING YOU NEED TO CREATE THE LIFE YOU WANT!
Reveals how you can manifest any reality you desire.
Acquire the knowledge necessary to live a better life. The best of everything includes the full range of subjects in the four EN websites. A lifetime worth of learning, and all of William Eastwood's teachings.
Nothing is as we were taught, there is a new art and science to be learned. You exist at the center of a web of probabilities. Each thought and emotion you have will alter what manifests next in your life. If you are adamant about having what you want in your life you had better get it right.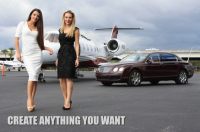 Imagine what a life of complete freedom and abundance of whatever you want would be like. This course will show you how to obtain this level of freedom from all limitations.
Achieve the highest level of manifesting ability. Not enough money or love? Unfulfilled relationships? Unrealized dreams? If you wish to have freedom from all limitations, this is your prayer answered. Previously undisclosed powerful material.
If you follow the masses, you will be as a sheep led off a cliff by the great myths of modern man. Do not gamble your life on majority belief. Your life is too precious.
Everything you need to know to create the life you want!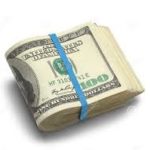 ---

EN: EARTH NETWORK: © Copyright 2019, By: EN: All Rights Reserved.
Click on rotating earth at

top of every page to get your daily affirmations.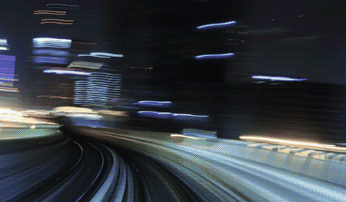 C = Ef:  THOUGHTS FORM MATTER - FAST TRACK TO SUCCESS
Your Fast Track to Success  link (C = Ef) above loads in milliseconds

How Your Thoughts Create Matter & Your Reality
Do My Thoughts Influence Events, People or Reality?
https://www.mindformsmatter.com/2019/06/17/consciousness-creates-reality-mind-does-create-your-life-experience-is-thoughts-materialized/
https://www.thoughtscreatematter.com/2019/09/09/thoughts-influence-matter-your-thoughts-influence-reality/
Because you are a good person you can feel good about who your are.
 REALITY IS A PRODUCT OF YOUR FEELINGS
The authentic self we bury during domestication can be reclaimed to produce an authentic and powerful self. Learn the secret to consciously creating what you want in life.
---
Categories: Are people good or bad? Why do bad things happen to good people?  How do my thoughts create matter? Thoughts form matter. Thoughts form happiness and joy. Answer why bad things happen to good people. How to turn your life around. Success guaranteed. Click on our site and books to learn more.
Why Do Bad Things Happen to Good People? The Answer Is Simple: I'll Tell You How to Turn Your Life Around
Our society acknowledges the placebo effect. We attribute the placebo result to thought, but feeling, more so than thought is what manifests the placebo effect. You can feel your way out of problems and unwanted circumstances. You can feel your way to success, and you can do it more rapidly than you can in any other way.
How Your Thoughts Form Matter & Form Reality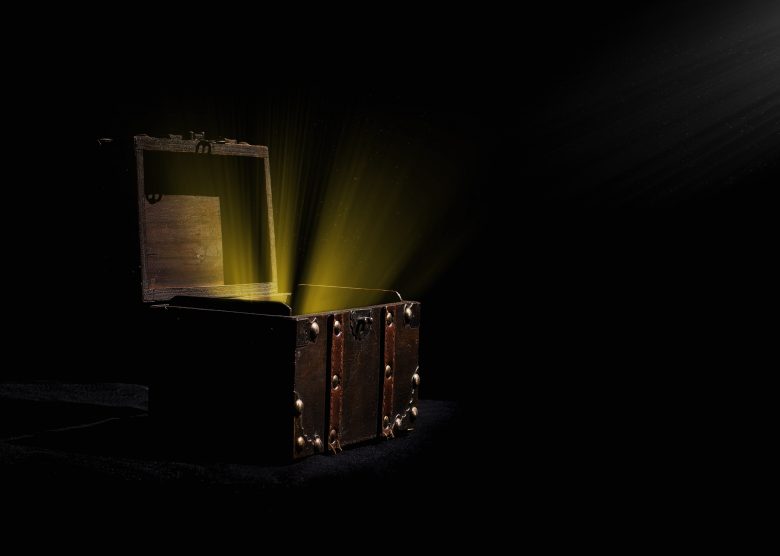 The concepts conveyed in this website are within these books.

www.ThoughtsFormMatter.com