---

Quotes By Albert Einstein, David Bohm & William Eastwood: Philosophy, Metaphysics & Consciousness
---
---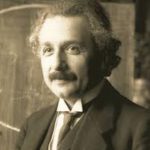 Many physicists do believe the universe is made up of or contains consciousness, but they do not usually professionally or publicly-announce it.
Most physicists stop short of publicly saying thoughts create matter and that consciousness is primary because saying so is a form of scientific heresy that invites attack from a prejudice majority.
Our institutions and legal system are also based on the old mechanistic paradigm. The central premise that consciousness creates reality dismantles most accumulated knowledge in all fields. This creates a situation in which many beliefs and institutions will need to change.
William Eastwood is a humanitarian who believes in the goodness of human nature and our right to joy and pleasure on earth.
The author attributes his success to the application of these principles. He has achieved at the highest levels of success due precisely to these principles. They do work. They are tried and tested.
"Since and early age I have published on social issues, institution reform, climate change, ocean level rise, quantum biology, philosophy, and US Supreme Court and non-profit legislative proposals (in "The Solution…")."
At age 37 William founded Earth Network of Altruistic, Autonomous Individuals, Inc.
"Enlightening those elements of government and society that I feel are holding humanity back has been very challenging. I have tested the philosophy by taking this direction and it has proved successful even in the face of the most ironclad and powerful institutions in the world. I have not shied away from great challenges but have taken on the most entrenched elements of society. Yes, it has been difficult, yet I am in the thick of things changing the world.
The philosophy I teach has been proven effective in the most challenging circumstances and has proven effective. I can tell you with confidence that you are more powerful than anything life can throw at you."
— William Eastwood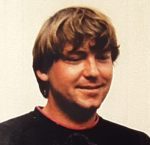 In my yet-to-be-published book titled the "The Dragon Slayer," the main character was my future self, "the dragon slayer." The book was an exercise in focusing on the most desirable future probability and hence manifesting it in the physical world.
And so the dragon slayer was meant to be an advanced probable version of myself in the future. This book I was writing up to and including age 37 in the 1990s, was a projection into a probable future in which I was a dragon slayer because I had slayed the metaphysical dragons and institutional dragons holding the human race back from the ideal future in my visionary imagination.
That manuscript was confiscated and consequently never reached the public. Ultimately, however, I prevailed, and in a way that could not have occurred had I not chosen to manifest this probability.
---
Quantum physics is simply the study of life. It only seems strange because our civilization is completely ignorant as to the true nature of life.
Quantum energy is consciousness.
If you are interested in expanding your knowledge and understanding the underlying scientific concepts that allow you to manifest what you want in life, you may want to read The Solution.
---
From the upper echelons of the scientific establishment comes a completely new definition of reality and the human being. The most advanced physics in the world tells us that accumulated knowledge in all fields is based on a false premise.
Curriculum from grade school to university will need to be entirely overhauled. The end result will be a complete change in consciousness that will bring about a new human with entirely new ways of achieving goals and solving problems. The solution provides the blueprint for a new civilization and new human.
The Solution focuses on the underlying cause of personal and global problems and how they can be solved, whereas the websites offer free guidance for those who cannot afford the book.
The basis of all EN websites.
WILLIAM EASTWOOD
NOW AVAILABLE
Serious education for solving all problems, public and private.
The Trump administration's impact on civilization, the US divide, and the pandemic are just some of the problems we have the cause of and solution to. Do not let the downfall of the U.S. also be predicted by William Eastwood. Learn the cause and solution to all of humanity's problems. A highly controversial book that you will either love or hate. Open your mind now!
"We can literally change the course of civilization by lifting the race to a higher path through implementing the solution."
— Mario Fusco, TH.D., RS.D, B.S.c.
Available as paperback and ebook.
Click above to learn more
At any time, matter can be completely changed by the activation of conscious thought. Your environment is a product of your thoughts and feelings. By projecting the specific thoughts and feelings that embody your desires you can immediately being a process of change. You are in control of your experience.
If the establishment refuses to change, I have a solution (below).
A SCIENCE FOR THE PEOPLE BY THE PEOPLE
Consciousness Science by Earth Network — representing a new field of science and advance for humanity — consists of articles on the truth about reality to help you improve the quality of your life through understanding and application of principles that have been tested in my 45-year study.
You live in an interactive reality. Your beliefs, thoughts and emotions literally manifest as events and objects. This is the truth about reality.
Democracy is the ideal. A new field of science by EN represents science by the people and for the people, in which everyone equally qualifies to be a scientist and explorer of infinite realities created by and of your own consciousness. Learn about the prospect of being an explorer of consciousness yourself on our affiliated sites and in EN books by William Eastwood.
A new field of science (mind is matter) on Mind Forms Matter website.
A new field of science (quantum consciousness) on this site: Thoughts Create Matter website.
A new field of science (probabilities and application) on: Mind Over Matter Power website.
[/su_expand]
---
Philosophy.  Questions & Answers.  Einstein.  David Bohm.  Eastwood.  Prophets & Sage.s  Metaphysics & Consciousness
Questions answered by Einstein
The following are actual quotes from Einstein. The questions are hypothetical.
Take your time. Contemplate each answer.
Click above to learn more
Questions answered by David Bohm
Click above to learn more
Questions answered by Prophets & Sages
Click above to learn more
Questions answered by William Eastwood
Click above to learn more
The New Enlightenment & The Altruistic, Autonomous Movement implementation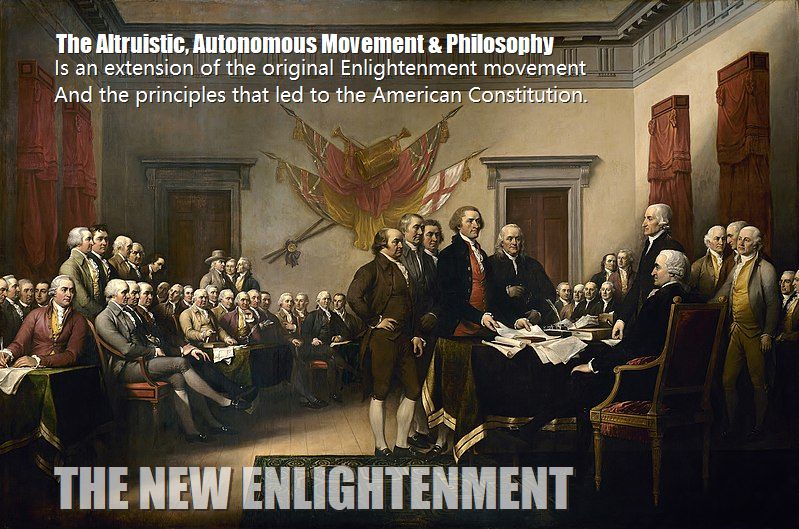 EN wants everyone to have the means to be an emissary to help other people. We can heal areas of the globe that have experienced pain and struggle. We can end hunger and bring prosperity to everyone.
We will create missions to heal the planet all over the globe.
Altruistic Movement Redirect Civilization
UNIFYING PRINCIPLE How to Unite the World
Primary article concludes here.
FOUR AMAZING SITES WITH ONE PHILOSOPHY
Click below for more complete list of articles.
Click below for master page.
Quotes By Albert Einstein, David Bohm & William Eastwood: Philosophy, Metaphysics & Consciousness
© Copyright 2019, 2020, 2021, By: William Eastwood
Quotes By Albert Einstein, David Bohm & William Eastwood:  Daily Guidance: Philosophy, Metaphysics & Consciousness
---
Categories: Quotes by Albert Einstein, David Bohm & William Eastwood on Philosophy, Metaphysics & Consciousness. Consciousness & Thought Creates Everything: Universe, Cosmos, Life, Reality, Existence – Answers. Thoughts Form Matter & Create Reality: Thought Creates the Universe – Answers. Mind over matter facts. How do I create miracles with my thoughts? How do thoughts form matter &  reality? Einstein answers metaphysical questions. Einstein answers philosophical questions pertaining to consciousness, metaphysics, reality, life, the universe, cosmos, existence and metaphysical philosophy. William Eastwood & Einstein answer questions about reality, philosophy & human nature. How do thoughts form matter and create the universe & reality? Click on our site and books to learn more.
Quotes By Albert Einstein, David Bohm & William Eastwood: Philosophy, Metaphysics & Consciousness
William Eastwood & Einstein answer questions about reality, the universe, cosmos, life, existence, metaphysics, metaphysical philosophy & human nature.
The concepts conveyed in this website are within these books.

www.ThoughtsFormMatter.com