---

Organizations for World Peace & Advance:

Humanitarian University Start-up:
Consciousness Science & Human Potential
---
Mission & William Eastwood
 My life's devotion is to create a new global education system, a new field of science, to advanced civilization and institutions, & to allocate humanitarian aid to where it is needed most in the world. I want to end pain and suffering on earth.
Earth Network: The people of earth for an enlightened altruistic world without borders
---
Originally the internet was going to be called earth network. In the same way, this earth network represents the world coming together for higher purpose. Earth network is the goodness and spirit within everyone finding a way to bring about a fantastic future for all the beautiful people of earth.
EDUCATIONAL INTENT: End suffering globally & transition humanity to a new era, transform public institutions and private lives, form a new field of science, and reform education systems globally.
Click above to learn more
Thank You!
---

We thank everyone that has made contributions, and those who have purchased books. We would not have been able to do it without you!
Is EN a university?
Not yet
 We are working toward that goal and need your help to get there.
EN will become a FREE university
REAL SCHOOL Advanced FREE Articles
Read from our hundreds of free articles
The articles within this site provide consistent and accurate information about reality. The information is consistent as long as you stay within the four collaborating sites.
WE ARE HERE TO HELP BRING ABOUT A NEW ERA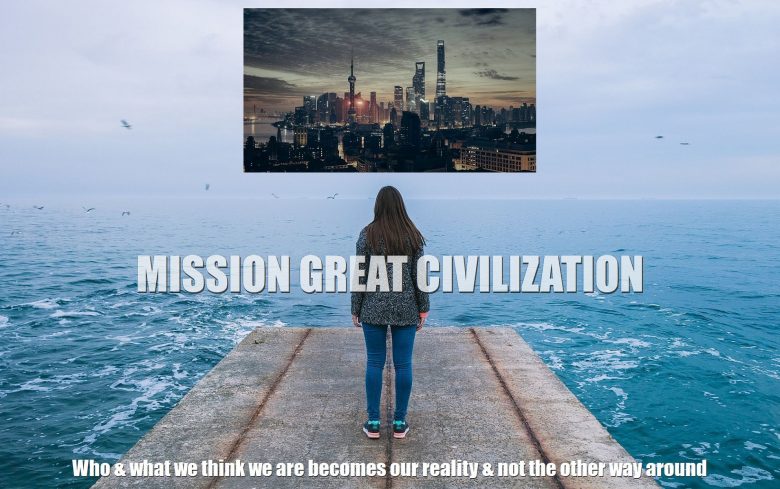 MISSION CREATE A GREAT CIVILIZATION
ALTRUISM
Altruistic Movement Redirect Civilization
HELPING YOU
The True Cause of School Shootings
The Inner Judge & Victim Control Us
Click above to learn more
Offering you the solution to school shootings, bullying, political and social degradation, poverty, conflict, crime, inequality, global and personal problems. We will change the course of civilization. New metaphysics school and university start-up. Explore undiscovered new knowledge that will make you powerful & successful.
Do quantum physicists say thoughts create matter?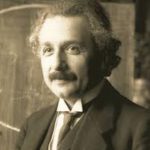 Many physicists do believe the universe is made up of or contains consciousness, but they do not usually professionally or publicly-announce it.
Most physicists stop short of publicly saying thoughts create matter and that consciousness is primary because saying so is a form of scientific heresy that invites attack from a prejudice majority.
Our institutions and legal system are also based on the old mechanistic paradigm. The central premise that consciousness creates reality dismantles most accumulated knowledge in all fields. This creates a situation in which many beliefs and institutions will need to change.
The author attributes his success to the application of these principles. He has achieved at the highest levels of success due precisely to these principles. They do work. They are tried & tested.
"Since and early age I have published on social issues, institution reform, climate change, ocean level rise, quantum biology, philosophy, and US Supreme Court and Non-profit legislative proposals (in 'The Solution...')."
At age 37 William founded Earth Network of Altruistic Individuals, Inc.
"Enlightening those elements of government and society that I feel are holding humanity back has been very challenging. I have tested the philosophy by taking this direction and it has proved successful even in the face of the most ironclad and powerful institutions in the world. I have not shied away from great challenges but have taken on the most entrenched elements of society. Yes, it has been difficult, yet I am in the thick of things changing the world.
The philosophy I teach has been proven effective in the most challenging circumstances and has proven effective. I can tell you with confidence that you are more powerful than anything life can throw at you."
— William Eastwood
---
Maslow's study of high achievers finds they posses unique qualities.
Self-actualized people resist enculturation
They do not allow themselves to be passively molded by culture — they are deliberate and make their own decisions, selecting what they see as good, and rejecting what they see as bad. They neither accept all, like a sheep, nor reject all, like the average rebel. Self-actualized people:
"make up their own minds, come to their own decisions, are self-starters, are responsible for themselves and their own destinies. […] too many people do not make up their own minds, but have their minds made up for them by salesmen, advertisers, parents, propagandists, TV, newspapers and so on."
Because of their self-decision, self-actualized people have codes of ethics that are individualized and autonomous rather than being dictated by society.
"They are the most ethical of people even though their ethics are not necessarily the same as those of the people around them […because] the ordinary ethical behavior of the average person is largely conventional behavior rather than truly ethical behavior."
---
HOW YOU CAN CHOOSE THE FUTURE
A BETTER FUTURE FOR EVERYONE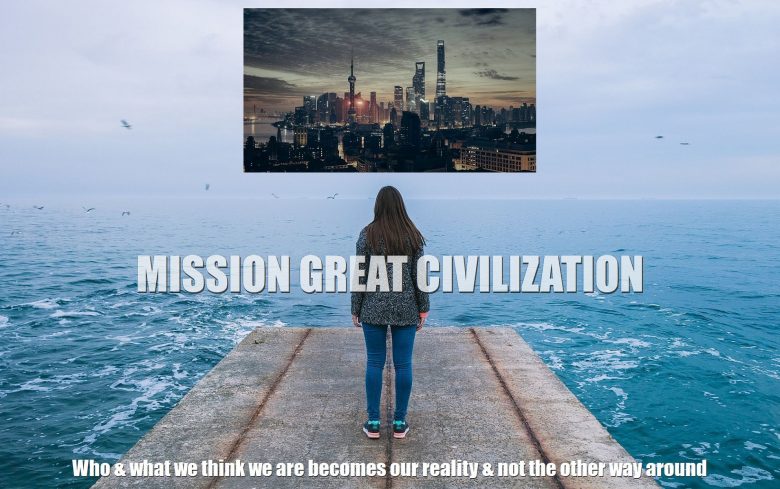 MISSION CREATE A GREAT CIVILIZATION
Society is a collection of individuals, and as individuals change, society changes. This is the way change works.
We must wake up to what is really going on and take coincidences seriously. Doing so will bring about more beneficial coincidences and higher energy.
We are altruistic consciousness creating the material universe to learn and express our joy and creativity. Grant others the same altruism and miraculous creative nature that you understand exists within yourself. Above all, be joyful and successful in your creativity and natural altruism.
Do not be against yourself or anyone but do work on inner and outer levels to change that which is harming us or preventing our forward progress.
We must all focus on what we want rather than the obstacles. Remain focused on the progress you are making on a daily basis and it will increase.
An ordinary past
As a child I was brought up as an ordinary middle-class citizen. My father drove trains on the railroad from Grand Central Station in New York to all over New England, and my brothers became building contractors. When I set out on my own, I was only afforded the money necessary for survival and was never given any advantages. I had no connections with Yale University or any educational institutions or educated people. My early life achievements did not seem to fit hereditary or environment. They didn't fit the pattern I was born into but spoke of the metaphysical influence that I attracted on my own.
I am inner directed and self-educated. I hope this example illustrates the effectiveness of the philosophy on this site.
My early life accomplishments applying this philosophy
At age 13, I designed solar inventions with Yale University Professor, Everett Barber.
At age 15, I designed solar homes which were built in the beautiful shoreline town of Madison Connecticut.
At age 37, I Founded Earth Network of Altruistic, Autonomous Individuals, Inc. to solve global problems – 50% of its revenue went to Feed the Children.
I have published an educational course on metaphysics to help people create what they want in life. I have published on social issues, institution reform, climate change, ocean level rise, quantum biology, philosophy, and US Supreme Court and Non-profit legislative proposals (in "The Solution…").
---
Earth Network
PO Box 2194
Bayfield, CO 81122
ENfreeuniversity@planetmail.net
Contact us from anywhere

World Peace.  Global Advance.  Consciousness Science.  Metaphysical Philosophy.  Books.  Free Articles.  Planned University.  Humanitarian Initiative
INSPIRED BY A VISION & LOVE FOR HUMANITY
Earth Network will feed the starving people of the world and create an era of advance for humanity.


Helping you to create the life you want!
Click above to learn more
Published Books
.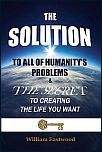 2017 (New edition published in 2020) "The Solution to All of Humanity's Problems & The Secret to Creating the Life You Want"
2018 – 2019 books published 
"Mind Power for Success Guaranteed – Mind Over Matter for Money, Success and Health"
EN Course to create any reality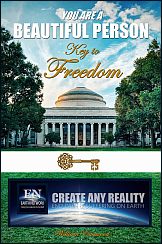 "You Are a Beautiful Person – Key to Freedom" Basis of the KEY series of guidebooks.
KEY Series
"…The First Key to Freedom" – Be free of all limitations.
Each of the above titles are available are published as eBooks.
Help me achieve my mission
Buy a book, make a donation or contribute professionally.
Contemplate life's possibilities.
You can achieve or do anything if you put your mind to it.
.
Read the story about how my destiny was changed by an amazing event that happened to me when I was seven years old. (Click on image.)
Educational Initiative
I am currently debuting an international university initiative, Earth Network (EN), to help redirect humanity into an ideal future.
Dramatic Changes Will Sweep Civilization!
---
EN, or Earth Network is short for Global Earth Network International Education (GENIE).
---
ThoughtsCreateMatter.com.
www.ThoughtsCreateMatter.com: Many-worlds interpretation of quantum mechanics gives us a new understanding of reality. Thoughts create matter. New scientific paradigm. Very real metaphysical knowledge to manifest money & desires. 43 years deep study into multidimensionality and the secrets of the universe. Scientific validation thoughts create matter by Nobel Prize winners. Consciousness creates reality. Teaching application of principles to allow you to create your desires. Free library. Your thoughts create your reality.
MindFormsMatter.com.
www.MindFormsMatter.com: Gain serious & very real metaphysical knowledge to manifest money & desires. 43 years deep study into multidimensionality and the secrets of the universe. Mind forms matter. Scientific application of principles.  This and all my sites teach scientific application of mind over matter principles to allow you to create your desires. Free library of powerful articles.
ThoughtsFormMatter.com.
www.ThoughtsFormMatter.com: Same type of content as above two sites but with additional health related content. Contains warnings about the dangers of Western medicine & beliefs. Gives you the knowledge you need for perfect health and a successful life.
World Peace & Advance Humanitarian Consciousness Science University Start-up
MindOverMatterPower.com
www.MindOverMatterPower.com: Same type of content as the above three sites with additional advanced content. Go to the Command Center: REAL SCHOOL: Metaphysical Conscious Creation School, Education & Books. Look here for new articles coming soon. These will contain more advanced conscious creation principles and the finer points of manifesting.
I Want to Get You a Real Education. So I created real school.
Real School teaches the truth about reality. No more fake education like we get at public schools. Learn metaphysics, philosophy, Consciousness Creation and manifesting here.
THE REAL STORY BEHIND THE SOLUTION
The author's personal story of triumph against impossible odds, and what needs to be done to bring about a new civilization and better future for humanity.
"Great spirits have always encountered violent opposition from mediocre minds."
— Albert Einstein
"Education is not the learning of facts, it's rather the training of the mind to think."
— Albert Einstein
.
What Is the The Dragon & Dragon Slayer Book?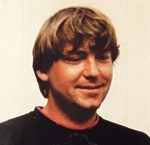 In my yet-to-be-published book titled the "The Dragon Slayer," the main character was my future self, "the dragon slayer." The book was an exercise in focusing on the most desirable future probability and hence manifesting it in the physical world.
And so the dragon slayer was meant to be an advanced probable version of myself in the future. This book I was writing up to and including age 37 in the 1990s, was a projection into a probable future in which I was a dragon slayer because I had slayed the metaphysical dragons and institutional dragons holding the human race back from the ideal future in my visionary imagination.
That manuscript was confiscated and consequently never reached the public. Ultimately, however, I prevailed, and in a way that could not have occurred had I not chosen to manifest this probability.
"EVERYTHING WE ARE EXPECTED TO BELIEVE & WERE TAUGHT IN SCHOOL IS WRONG! It is all absurd!
"Holographic Universe, by David Bohm, Albert Einstein's friend and colleague, supports that premise.
You create your reality with your thoughts. You have an amazing opportunity to create anything you want in life.
DO SCIENTISTS SAY THOUGHTS CREATE MATTER?
It is the rest of science, media and the world who do not want to listen to what they are saying.
Max Planck
,
Nobel PrizeWinner:
"I regard matter as derivative from consciousness."
— The Observer, 1/25/1931
Max Tegmark (Click button for MIT paper)
Max Tegmark of MIT, says that consciousness is a state of matter.
.
Consciousness is a State of Matter: MIT
The evidence that consciousness creates matter
is right in front of us
An explanation of how consciousness creates matter is inherent in wave-particle duality. The concept of an alive universe, a universe entirely composed of consciousness, is supported by the greatest scientific discovery of all time.

In his 1924 Ph.D. thesis and groundbreaking contributions to quantum theory, Nobel Prize winner, Louis de Broglie postulated the wave nature of electrons and suggested that all matter has wave properties. This concept is known as wave–particle duality, and forms a central part of the theory of quantum mechanics.
De Broglie's wave–particle duality is extended to all particles and the laws of nature. This tells us that everything has a wave aspect.
The next question is: "Does matter form the wave or does the wave form matter? It is pretty obvious what the answer is.
Does the Wave Create Matter or Does Matter Create the Wave?
Your body's motion does not create the idea to move.
As all acts are preceded by an intent, be it on a conscious or subconscious level, all actions which form events are a result of information within the wave. 

Even the components of cells which continually replace their parts, do so according to the intent of the

subconscious body consciousness.
The complexity and order of your cells replacing their parts is not a haphazard, chance creation. In the same way, all matter is a result of the information that forms and composes the wave.
The entire body has a nonphysical form that creates the physical body. The conscious energy of which the body is composed creates the physical body.
De Broglie was awarded the Nobel Prize for Physics in 1929.
His 1924 thesis (Research on the Theory of the Quanta) based on the work of Max Planck and Albert Einstein on light, resulted in the de Broglie hypothesis that any moving particle or object had an associated wave. De Broglie thus created a new field in physics, or wave mechanics, uniting the physics of energy (wave) and matter (particle).
De Broglie developed a causal explanation of wave mechanics, which was refined by David Bohm in the 1950s. The theory has since been known as the De Broglie–Bohm theory. His theory was supported by Einstein, and confirmed by G P Thomson, Davisson, Germer and Schrödinger.
These theories are tested and proven to be facts. We know that quantum mechanics is correct because the mathematical algorithms are consistently relied upon in scientific applications and to build advanced scientific devices that work amazingly well.
In reality, nothing is solid
Physicists know that nothing is solid.
Solidity is a result of how our five senses react to non-solid energy.
If we can't pass through energy, we consider it solid, and so it functions as a solid in practical terms, but regardless of the fact that nothing is truly solid.

All physical matter is composed of

fields of energy.

There is no duration to matter,

it is continually generated

in the same way light is when you turn a light switch on.

Conscious Energy Units (CEUs) form matter in the same way photons form light. Both travel

at the speed of light.
Fields form matter.
What is a field or wave of energy?
Reality is composed of non-solid fields of electrical energy. Waves are disturbances in those fields. Waves are the closest we get to particles, but truth be said, there are no particles because waves are just energy moving around. That energy, however, is filled with information.
The wave-aspect of anything in nature is an energy field that contains huge amounts of information.
What is a thought but an energy field containing information?
Both waves of matter and thoughts are electromagnetic energy. Matter and waves are the same thing. The facts are right in front of us.
All of this is leading to a new paradigm, the paradigm I have lived by for almost 50 years
When we look at a tree we don't see the roots, but we know a tree has roots. The same principle holds true for you. You are not just a machine hanging in the air with no inner source of nourishment.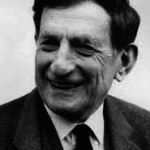 Friend of Albert Einstein and author of "Quantum Physics," the classic 1950's university texbook, physicist David Bohm gives us a scientific paradigm that includes a source from which we get our substance and create events.
Even if it appears to be hidden from view, the inner portion of you exists as surely as trees have roots. You do not start running out of energy the day you are born. You are replenished with new energy and reborn and recreated continuously
IS EVERYTHING TAUGHT IN SCHOOL FALSE?
EVERYTHING YOU ARE EXPECTED TO BELIEVE & WERE TAUGHT IN SCHOOL IS FALSE
People want and need to believe what they were taught, but what they learned is based on fifteenth-century science which quantum physics—the study of life—proves wrong.
Click on images to read corresponding articles.
Not only is most of what we learned in school false, but it is highly disadvantageous.
THE GREAT MYTH OF MODERN MAN
Materialism, Darwin's Theory of Evolution, Freud's psychology, most theories regarding human nature in mainstream psychology, and scientific thinking in general (ideas about time & space) are all incorrect and detrimental.
FREE ARTICLES & EDUCATION
Your beliefs, thoughts and emotions create conscious units which grow and combine below your subconscious. When they reach sufficient intensity they manifest as events or objects in your life.
Everything you have learned is wrong!
I want to achieve my goals now! Click below if you want to shop for books.
WHERE ARE THE BEST SITES & ARTICLES?
Click above to learn more
.
.
.
Altruistic Humanitarian Efforts to Assist Humanity
Primary article concludes here.
FOUR SCIENTIFIC EDUCATIONAL SITES WITH ONE PHILOSOPHY
William Eastwood at age 37
"You create your own reality and you are always in control of what you create.  I have said this since I was 12: You select events—probabilities—according to your desires and assumptions.
"The central premise that consciousness creates reality dismantles most accumulated knowledge in all fields. This creates a situation in which many beliefs and institutions will need to change."
The author attributes his success to the application of these principles. He worked on inventions with Yale University Professor, Everett Barber, at age 13, has taken on the most powerful institution in the U.S. and has gone on to write ten books. William founded Earth Network of Altruistic Individuals, Inc. at age 37.
45-year study: Citing the world's most credible science
If you believe in some kind of original substance creating the universe, there are certain common-sense conclusions that can be made. If the original substance were light, we could expect all further evolutions of light to be other forms of light. That is, whatever initially existed multiplied or evolved its own properties or constituents and could not create anything external to its own substance.
The original substance creates time and space, your environment, the events you experience and the objects you own. Nothing exists external to this substance. Everything you create is done by manipulating this substance.
If you follow this simple logical deduction, you too must be a portion of this original substance. There are no hierarchies of consciousness, but only the various intensities and colors of the one energy movement that is the original Consciousness. You are a portion of that original consciousness with all the abilities and characteristics of that original state that seeded all universes.
You are a creator.
Probabilities are infinite and a miracle to behold.
The content above is taken from my new manifesting book.
NEW EDITION: Released September, 2020.
.
Organizations for World Peace & Advance: Humanitarian University Start-up: Consciousness Science & Human Potential
Copyright © 2019, 2020, by William Eastwood
---
Categories: World Peace & Advance Humanitarian Consciousness Science University Start-up. World solutions, humanitarian, educational & reform initiatives. Discover truth, claim your power to create, acquire true knowledge. Real wizard education. World Peace & Advance. Humanitarian Consciousness Science University Start-up. Click on our site and books to learn more . . .
The secrets of the universe revealed.
New Education Initiative & Metaphysics School
William Eastwood Bio & Global Solutions
The concepts conveyed in this website are within these books.

www.ThoughtsFormMatter.com