---

EN: EARTH NETWORK: © Copyright 2019, By: EN: All Rights Reserved
How Can I Manifest Anything I Want?

Materialize Money, Love, Joy, Success:

Free Sample of the EN Course
Gain the knowledge necessary to have what you want in life
---
Click Image for EN founder's video
45 years experience applying metaphysics.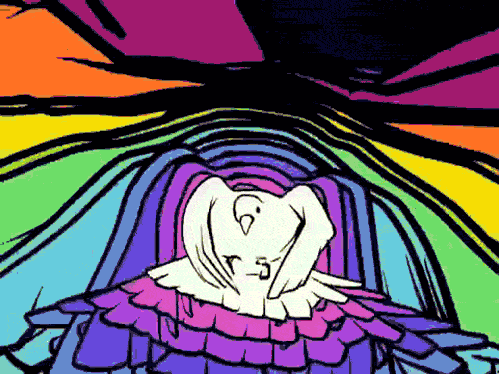 You create your reality with your thoughts. You have an amazing opportunity to create anything you want in life.

Why don't scientists believe thoughts form matter?
Many top physicists do know that mind forms matter. It is the rest of science, media and the world who do not want to listen to what they are saying.
Max Planck
,
Nobel PrizeWinner:
[
blink]"I regard matter as derivative from consciousness."[/blink] — The Observer, 1/25/1931
Max Tegmark of MIT
Click on the "Max Tegmark of MIT" button below to see current official confirmation from a respected physicist in the scientific community that matter is a state of consciousness.
Consciousness is a State of Matter: MIT
The official scientific establishment as a whole does not want to admit consciousness creates matter. There is a reason why.
Early scientific instruments could not measure consciousness or quantum activity. Scientists could not prove or disprove anything about consciousness, and so they eventually assumed consciousness had nothing to do with bottom-rung reality, without proving it did not. Eventually science as a whole took the official stance that consciousness had nothing to do with bedrock reality.
To go against the materialistic view that was adopted by the world is to threaten the entire worldview and authority of science.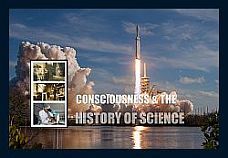 "Few realize mind forms matter because the worldview of educators, the legal and medical establishment, media and society, is based on the consensus that comes from the bias scientific establishment rather than individual physicists.
Click above
Lost magic
What Happened?
In childhood life is an exciting & magical adventure and everything seems possible. The future is a blank slate and it seems as if we can have anything we want.
Young children even believe they can affect reality & create miracles with their thoughts. Not only do children seem to experience more miracles than adults do, they have a magical optimism that transforms everything.
When we get older we lose the magic. We are told negative events happen to us and that there is nothing we can do about it. The direction our life takes may even seem to be outside of our control.
When the world loses its light and seems dead, nothing we want seems to happen and we lose interest.
In order to gain back what we lost as children it is necessary that we understand the true nature of our reality.
The Secrets of The Universe Unveiled
What's the secret formula within the child's mind? You would know what it is, as would the entire population, if we weren't all misled by mechanistic science. If I recalibrate your conception of reality it will be possible for you to know the secret to create what you want in your life.
EN's course is a truly amazing way for you to create the best life you deserve!
BE 100% FREE TO HAVE EVERYTHING YOU WANT! 
EN's course tells you how you can create any reality you desire.
Learn how to put end to all your limitations. Acquire the knowledge you need to create a great life! This amazing course gives you the best of everything and the full range of subjects.
EN's course has all the reasons why you've had obstacles to contend with, and every tip and trick to get rid of them. Create the most amazing life, get EN's course now!

You are a beautiful person!
Learn how to be free! 
The past does not create the present. Nothing is as we were taught, there is a new art and science to be learned. You exist at the center of a web of probabilities. Each thought and emotion you have will alter what manifests next in your life.
If you follow the masses, you will be as a sheep led off a cliff by the great myths of modern man. Your life is too precious. There is no time to waste. Be free to create the life you want now!
With a magic genie inside you, anything is possible!
The past does not create the present
The light coming out of a lightbulb is not an object like an apple. It was not created in the past and put in the air so that you can read. Instead it is action in motion. Photons of light are pulsations speeding past you at the speed of light.
What you need to know is that the electrons that form seemingly solid objects are also ongoing projections―energy of nonphysical origin beaming into time-space. Objects are actions. If you could stop the projection of matter in the same way you turn off a light with a switch, your physical body and environment would vanish.
The reality around you is being continually projected in the same way a beam of light is. Everything is an ongoing projection. The glass you drink out of is a different glass every time you use it. The same holds true for your body.
The objects you see now do not exist in the past any more than the light you are reading by existed in your past. The light you read by may seem the same, but you know it isn't. The same holds true of physical objects.
Now clear your mind and think of it this way
Everything around you is continually being destroyed at the same rate at which it is being created.
Reality is completely destroyed and recreated more than a million times per second. Like scenes flashed on a deck of cards with your thumb, the rapid succession of images creates the illusion of one continuous flowing reality from start to finish. When in reality each card represents a unique recreation.
Your reality is continually being recreated in such a way as to give the appearance of a growth process that flows from past to present. But the past does not create the present.
A seed does not actually produce a plant, and a child does not actually grow into an adult. The recreations follow a pattern of similarity because of the common denominator—the inner reality of your beliefs and subjective energy—and because of the drawn-out nature of our perception within a time system.
The patterns of recreations create the illusion of growth from a past state into a future state. Individual frames passing through a beam of light in an old-fashioned film projector also create an illusion of one continuous progression from past to present. But the whole reel of film exists at once.
Article continues. Click link below (right alignment) to continue reading article.