---

EN: EARTH NETWORK: © Copyright 2019, By: EN: All Rights Reserved
What You Think & Believe Becomes Your Reality: Others Cannot Stop Your Dreams or Thoughts From Manifesting
What you think and believe
---
Click Image for EN founder's video
45 years experience applying metaphysics.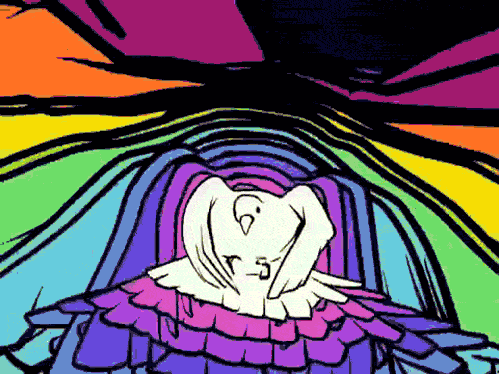 Click above
Other people cannot stop your thoughts from manifesting
If a bully or another person tries to control you through fear, their actions cannot prevent your thoughts from manifesting. However, your own fear can.
Thoughts are so powerful that if you control them you control your destiny. No one but you controls what you think, and therefore you are 100% in control of what manifests in your life.
This is the fact we are meant to learn. Belief, thought & emotion create your reality.
Consciousness is a State of Matter: MIT
Every thought is immensely powerful. However, thoughts that are invested with depth and soul have far greater power than passing thoughts, idle thinking and daydreaming that is random and unorganized.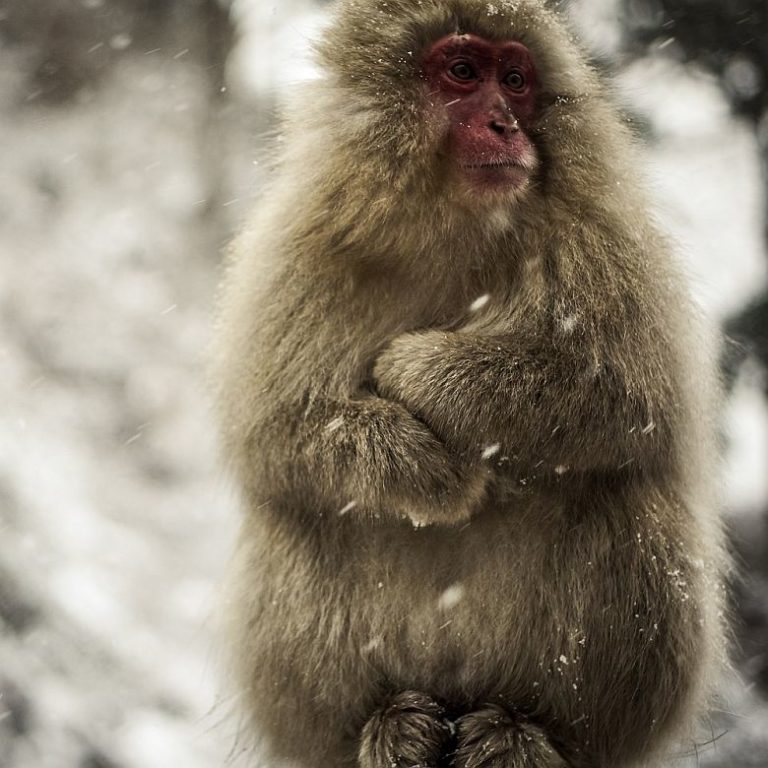 Click above
Fear is unnecessary
If you are fearful, it is because you do not believe in your power, and you do not believe in your integrity. Fear is faith in the negative. When you have fear, turn your thoughts towards those things that will bring you Joy and confidence.
Do not immediately repress or deny an emotion. First recognized the emotion, and discover the belief it is coming from.
You can always trace an emotion back to a belief or thought that caused the emotion. Once you do that you know who the culprit is. Then you have the power, because then you can deal with the true traitor in your mind.
Recognize the emotion and its source, and then after a second or two imagine yourself plucking it out, or pulling it out like you would a weed from a garden. Then state what you believe, or the true reality or positive thought you would rather manifest. Then state that because you have firm belief in the positive that that will become your new reality.
If you do this correctly, the old situation that brought you fear or discomfort will dissolve.

Helping you to create the life you want!.
Your own personal metaphysical Library.
The dropdown boxes & buttons lead you to profound & amazing metaphysical insights. The Solution to Problems. Manifest Unlimited Money.
---
Click on the drop-down boxes to find the information you need. Or scroll down to continue reading article.
Click above
Changing fear reactions changes your reality
Fear reactions to anything that's an emotionally charged issue for you carry energy that can manifest exactly what you fear most.
Our automatic negative emotional reaction to any problem adds negative energy to the situation. If there are other people involved, they feel your fear and this adds to their own confusion and distortions around the issues.
In other words, fear felt strongly in you can evoke similar emotions in others. This can evoke distrust of you and disbelief in the truth, or the positive.
Any time when people pick up fear or negative emotions it elicits reactions from them that tend to make the situation worse. Your emotions and beliefs tend to cause reactions in-keeping with those emotions and beliefs. This is because you are directly connected to other people through telepathic pathways.
When you change the energy dynamic you alter the outer situation.
EN: Helping you to create the life you want!
You Are a Beautiful Person: Key to Freedom
It's all so easy!
Assumptions are belief. Anything you assume to be true you tend to create physically.
If you want to change your life, just change what you are telling yourself is true in your head. A situation can have any outcome. The outcome is set by you. If you tell yourself in your head, this is going to work out, or, the result will be positive, then that is what you tend to create. This is why affirmations are so valuable.
Begin to change your life by applying affirmations on a daily basis. If possible, learn to think in affirmations.
Manifesting anything you want in life is easy when you know how. Begin to create your dreams now!


Helping you to create the life you want!
View FREE prosperity video now!
Repeat affirmations while watching more videos to manifest superior wealth.
Believe in yourself & your strength
Believe in yourself in your own strength. Believe me when I say that you have integrity, and can trust yourself.
Your conscious mind can change its internal thought patterns and thereby cause a different flow of energy and intelligence towards the objective of creating what you want in life.
The inner self, your soul, what you are is powerful, and every thought and emotion you have is incredibly powerful and moving. That is why confidence and positive thoughts like joy have a vast amount of energy behind them.
Strongly felt joy has the ability to transform your entire life. Your emotions are that powerful.
Do not ever forget your power, and do not neglect it. Do not throw it away or waste it. Always come back to your strength, your power and your joy. If you do that, you will be fine and you will always prevail.
You create your own reality!
EN: [blink]Helping you to create the life you want![/blink]
The KEY to FREEDOM From ALL Limitations
You are your soul
You are your soul and you are powerful.
The soul, what you are , is indestructible and eternal. The soul is not something separate from you, something you strive for, or a theoretical ideal.
You cannot lose your soul because you are your soul. Nothing can ever threaten the soul. The body can be harmed but the soul cannot.
In that sense, simply because you have achieved existence, you are invincible, triumphant and victorious. The human soul is the most powerful and intense force known in any reality. There is nothing within you to fear, you are not unworthy. You are here to recognize your integrity and the beauty within you.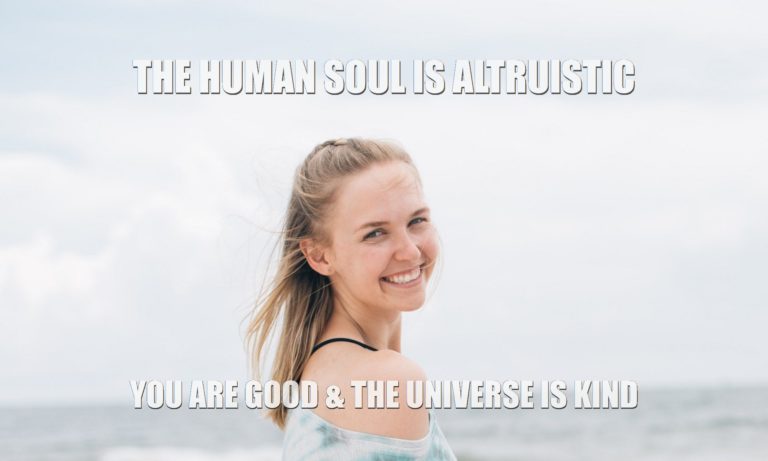 Use your life and opportunities to express  the incredible nature and vitality within you. Do everything you can to manifest the best self in the best life. Believe in yourself, always.
Be a practicing idealist.  That means always take steps towards the ideal, even in ordinary activities. Bring quality into your life, and  appreciate everything as best you can.
---
"A new type of thinking is essential if mankind is to survive and move toward higher levels."
— Albert Einstein
---
The New Enlightenment
Martin Luther and the 17th century Enlightenment Movement gave us our modern world. The original Enlightenment led to the American Revolution, the Declaration of Independence and the unprecedented liberties that we now take for granted in the USA.
The NEW Enlightenment is an extension of the original Enlightenment and is only getting started now. Learn more.
Altruistic Movement Redirect Civilization
A New Institution to Heal the World
---
Even the small things you touch, appreciate them and imbue them with  light and energy. Bring positive energy into everything in your world through recognizing the truth, and everything will be transformed by you.
You are an eternal being. And you are beautiful. When confronted with people or situations that challenge your integrity or your virtue, when things get difficult, it's a good idea to make an effort to look into your soul and into the richness of your spirit.
Enumerate your accomplishments, and always look at and focus on your good side. Realize that the good side is the real side and that anything else in an illusion or shadow.
The negative is a lie. The positive is the truth. This is what we are here to learn.
Never search for what is wrong or look for problems in the past. Always focus on your strengths and look for your strength in your past and present. If you do, you will find it.
Scroll down to continue reading article.

The answer is simple
Internal degrading and outward hindering of the individual directly leads to violence and basically all other personal impediments and social problems.



The Problem Causing All Other Problems
We can solve not only the problems of violence in our culture, but also eliminate barriers to success so that we can achieve our personal goals and ambitions.
Remove Invisible Barriers to Success

Remember those amazing and glorious times in your past when you were beautiful. Focus on the beauty of your being and your integrity. When you do that you can overcome any unwanted situation.
Click above
You are greater than any problem
You are greater than any problem or challenge that can beset you.
The answer is always to become more powerful than the problem. And you are more powerful.
Make every day like

Christmas

morning!
Manifest Your Dreams 
With Books By William Eastwood
You are more powerful and beautiful than anyone or any situation that may at any time seem to threaten you.  In truth, situations have no power over us  because our thoughts create our reality. Nor are other people really against us, others are with us. They are reflections of the internal drama within us that manifest outwardly.
Other people are spirits, and on a soul level we are all cooperating together to bring about the best for each other. You can learn to trust yourself and others, and when you do problems will resolve easily and naturally.
Reality is beautiful, and you have integrity. Do not fear. There's nothing to fear.
Click above
Own your integrity and realize how beautiful you are and nothing  will be able to threaten you. See yourself as a  being bigger than situations that used to threaten you. Imagine yourself looking down from an airplane at a town that you were once in but no longer are. Other people are there and they can be threatened because they believe in the darwinian model of a flood self in dangerous world.
Once you step outside the belief systems of the times, you are safe. Simply affirm that you are safe, and you will be.
If we believe in the hypnotic trance of the masses, then yes, we can be harmed, and we can become a victim. But with different beliefs, we cannot become a victim and we cannot be harmed.
That's the only thing that can threaten you, joining the illusion with those who have dark views. The dark views are the only real threats.
Click above
Are you new to these concepts?
The Secrets of the Universe Unveiled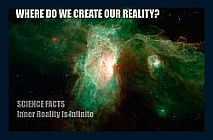 Others can't stop you 
You are in total control because you create your reality with your beliefs, thoughts and emotions.
In our culture we are not generally taught how powerful we are, or how powerful our thoughts and emotions are. What you believe, think and feel creates your reality.
No one else creates you reality, you do. You may think people can stop you, or prevent what is best for you from materializing, but that's an illusion and a lie. It's not true. That's one of the main myths of our times.
We think outside forces can prevent what we want from happening, and it is only the thought that they can that is the threat. If you do not believe it cannot happen.
You should strive to have confidence, believe in yourself and know that outside situations do not and cannot threaten you. Then you are like the little poodle that yipes at the intruder that comes in the house, not concerned about the size difference, standing up for yourself because you know that you can and that you cannot be harmed.
No one else, or no outside force can prevent what you create within you from manifesting in the physical world.  The universe, our reality, does not work that way.
Click above
Quantum mechanics tells us that everything in the universe is one unbroken field of energy. We know that this energy is consciousness, and any thought you have reaches out and affects everything.
Do not focus on  problems or negative emotions
Imagine that I am hurt by or a significant fear is triggered. I can train myself not to have immediate fear reactions to situations.
By not having fear run through my body and not reacting with a train of negative thoughts, I can change the entire situation.
In responding appropriately I can reduce the probability that what is feared would manifest loin my life. By not prolonging or holding onto any kind of negative emotion, I escaped the problem and prevent further manifestation.
You really do have control over situations, you just have to understand that you do, and apply the principles correctly. Being angry can be stimulating, and it can energize your will and resolve to change the situation for the better, so I'm not saying that anger is always wrong.
What I am saying is that these types of emotions are meant to be transitory and should be minimalized, because continued they manifest more of exactly what you want to get rid of in your life.
If your reaction is to ignore or downplay the problem and negativity as much as possible, the problem will in fact be minimalized. When energy is withdrawn from a problem the problem must be diminished.
Click above
Do You Have a Problem in one of these areas?
• An unsatisfying job.
• Controlling people or agencies.
• Relationships that are problematic.
• Low wages or lack of money.
• Bullying or degrading treatment.
• Internal or external barriers to success.
The solution to any restrictions, limitations or problems
Imagine if the most fun way to live your life was the most responsible and best way to solve your problems. That is what I have discovered explain in the Key.
The answers are where we least expect
Everyone is looking in the wrong areas to solve their problems. The way to break free from financial limitations, victimization, bad relationships or any other problem is not what we were taught.
The effective approach to life and life's difficulties is not what we were taught . The solution to our problems is to be found in the opposite direction.
---
"We cannot solve our problems with the same thinking we used when we created them."
– Albert Einstein
Click above
Scroll down to continue reading article.
RESEARCHING CONSCIOUSNESS SINCE 1975
 Achieve all your aspirations with

POWERFUL

EN books
EARTH NETWORK BOOKS By William Eastwood
Anything is possible. Create your dreams. Start today.
KNOW WHO YOU ARE: We need to wake-up within the dream, and enter our true life.
Anything is possible. Create your dreams. Start today.
THE SECRETS OF THE UNIVERSE UNVEILED: A sample of chapter one of the EN course.
Article continues.
The wrong map depicting reality
A map depicts the nature to the territory it portrays, and this allows people to successfully navigate that territory. If it is inaccurate people will lose their way as long as they are using that inaccurate map. Without an accurate map of reality, we cannot find our way to solving our problems. The inaccurate map in this case is our civilization's entire paradigm (worldview of reality).
Almost all the problems in our lives and the world come from using the wrong worldview and premise of a mechanical universe on which to base our lives and actions. The wrong map will just get us confused and lost.
There is no time, only a vast and eternal present. You draw probabilities to you according to what you believe, think and feel. Even if everyone in the world believes something else, it doesn't make it so.
Recognize your power and control over situations
If we learn how to approach our life in a new way, we can and this dark are in history and liberate ourselves from our personal and Global problems. This is is not hard to do.
---
"A new type of thinking is essential if mankind is to survive and move toward higher levels."
— Albert Einstein
---

What You Think & Believe Becomes Your Reality: Others Cannot Stop Your Dreams or Thoughts From Manifesting
© Copyright 2019, By: William Eastwood
---
The First Key
to Freedom
By the author of this article.
The EN course continues: 118 pages. 6" by 9" paperback
NEW publication: (pub. 3/21/19!)
List Price: $18.98 Price: $13.29 You Save: $5.69 ( 30% )
The EN course continues: Be free of all limitations in life. No more problems and obstacles. Have everything you want in life. This is the guide that will get you there.
Insights on how to apply the principles of new science and new psychology. Simple and easy to understand. Real life examples, affirmations and guidelines.
Realization of your goals and desires is a simple process. You have a magic genie. Your thoughts and emotions manifest. What could be better? Life can be good.
Get The First Key & onto the road to your dreams.
Additional description provided with eBook and on Lulu.com.
Additional paperback and eBooks available.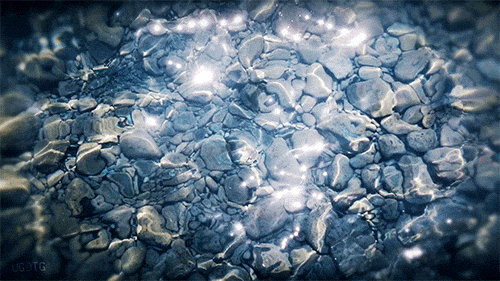 Get your free, powerful affirmations and guidance every day.
Simply click on any rotating earth on this website at

the top of every page.

 (Shown above and below.)

Daily Affirmations
---
This is where the links at the top of every page go to.

EN books
---
About us
---

EN books

---

The First Key
to Freedom
By the author of this article.
The EN course continues: eBook (ePub)
NEW publication: (pub. 3/21/19)
Price: $3.99
You are not moving through time and space, you are projecting a physical "movie" you enter into. Your beliefs, thoughts and emotions create your reality. This simple guide show you how. Master the process of conscious creation.
With a magic genie inside you, anything is possible. Specific positive thoughts and emotions will manifest as specific positive events, but their is a time lag and science involved. You have to know how it is done. When William Eastwood explains how to master the process, goals and desires can easily be achieved.
Don't hesitate, get The First Key now and get on the road to your dreams.
Additional description provided with paperback and on Lulu.com.
Other EN eBooks and paperbacks available.
How Do I Get Rid of Mean People & Other Problems? Stop 
---
what-you-think-believe-becomes-your-reality-others-cannot-stop-your-dreams-or-thoughts-from-manifesting
Categories: What you think & believe becomes your reality. Others can't stop your thoughts from materializing. Other people can't stop your thoughts and beliefs from manifesting. You get what you think and believe. Your beliefs create your reality. How Do I Get Rid of Mean People & Other Problems? Click on our site and books to learn more.
What You Think & Believe Becomes Your Reality: Others Cannot Stop Your Dreams or Thoughts From Manifesting
There is one thing you always control, hence your power and control over situations is unlimited and invincible.
Regardless of any difficulties or problems you may have, you control your thinking. Your thinking is an underrated power that can solve any problem you have faster than you may think. You are powerful and anything is possible.
Create your ideal life now!