---

Coronavirus According to Quantum Physics & Metaphysics: Why You Can Remain Unaffected by COVID-19
---
You will remain unaffected by COVID-19 when you understand reality. Through the lens of the most advanced science in the world we know that the coronavirus never attacks a person but is part of a symbiotic process in a cooperative rather than competitive universe. This is not religion or traditional science, but metaphysics and quantum physics.
DO SCIENTISTS SAY THOUGHTS CREATE MATTER?
It is the rest of science, media and the world who do not want to listen to what they are saying.
Max Planck
,
Nobel PrizeWinner:
"I regard matter as derivative from consciousness."
— The Observer, 1/25/1931
Max Tegmark (Click button for MIT paper)
Max Tegmark of MIT, says that consciousness is a state of matter.
.
Consciousness is a State of Matter: MIT
The evidence that consciousness creates matter
is right in front of us
An explanation of how consciousness creates matter is inherent in wave-particle duality. The concept of an alive universe, a universe entirely composed of consciousness, is supported by the greatest scientific discovery of all time.

In his 1924 Ph.D. thesis and groundbreaking contributions to quantum theory, Nobel Prize winner, Louis de Broglie postulated the wave nature of electrons and suggested that all matter has wave properties. This concept is known as wave–particle duality, and forms a central part of the theory of quantum mechanics.
De Broglie's wave–particle duality is extended to all particles and the laws of nature. This tells us that everything has a wave aspect.
The next question is: "Does matter form the wave or does the wave form matter? It is pretty obvious what the answer is.
Does the Wave Create Matter or Does Matter Create the Wave?
Your body's motion does not create the idea to move.
As all acts are preceded by an intent, be it on a conscious or subconscious level, all actions which form events are a result of information within the wave. 

Even the components of cells which continually replace their parts, do so according to the intent of the

subconscious body consciousness.
The complexity and order of your cells replacing their parts is not a haphazard, chance creation. In the same way, all matter is a result of the information that forms and composes the wave.
The entire body has a nonphysical form that creates the physical body. The conscious energy of which the body is composed creates the physical body.
De Broglie was awarded the Nobel Prize for Physics in 1929.
His 1924 thesis (Research on the Theory of the Quanta) based on the work of Max Planck and Albert Einstein on light, resulted in the de Broglie hypothesis that any moving particle or object had an associated wave. De Broglie thus created a new field in physics, or wave mechanics, uniting the physics of energy (wave) and matter (particle).
De Broglie developed a causal explanation of wave mechanics, which was refined by David Bohm in the 1950s. The theory has since been known as the De Broglie–Bohm theory. His theory was supported by Einstein, and confirmed by G P Thomson, Davisson, Germer and Schrödinger.
These theories are tested and proven to be facts. We know that quantum mechanics is correct because the mathematical algorithms are consistently relied upon in scientific applications and to build advanced scientific devices that work amazingly well.
In reality, nothing is solid
Physicists know that nothing is solid.
Solidity is a result of how our five senses react to non-solid energy.
If we can't pass through energy, we consider it solid, and so it functions as a solid in practical terms, but regardless of the fact that nothing is truly solid.

All physical matter is composed of

fields of energy.

There is no duration to matter,

it is continually generated

in the same way light is when you turn a light switch on.

Conscious Energy Units (CEUs) form matter in the same way photons form light. Both travel

at the speed of light.
Fields form matter.
What is a field or wave of energy?
Reality is composed of non-solid fields of electrical energy. Waves are disturbances in those fields. Waves are the closest we get to particles, but truth be said, there are no particles because waves are just energy moving around. That energy, however, is filled with information.
The wave-aspect of anything in nature is an energy field that contains huge amounts of information.
What is a thought but an energy field containing information?
Both waves of matter and thoughts are electromagnetic energy. Matter and waves are the same thing. The facts are right in front of us.
All of this is leading to a new paradigm, the paradigm I have lived by for almost 50 years
When we look at a tree we don't see the roots, but we know a tree has roots. The same principle holds true for you. You are not just a machine hanging in the air with no inner source of nourishment.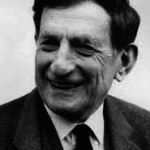 Friend of Albert Einstein and author of "Quantum Physics," the classic 1950's university texbook, physicist David Bohm gives us a scientific paradigm that includes a source from which we get our substance and create events.
Even if it appears to be hidden from view, the inner portion of you exists as surely as trees have roots. You do not start running out of energy the day you are born. You are replenished with new energy and reborn and recreated continuously
IS EVERYTHING TAUGHT IN SCHOOL FALSE?
EVERYTHING YOU ARE EXPECTED TO BELIEVE & WERE TAUGHT IN SCHOOL IS FALSE
People want and need to believe what they were taught, but what they learned is based on fifteenth-century science which quantum physics—the study of life—proves wrong.
Click on images to read corresponding articles.
Not only is most of what we learned in school false, but it is highly disadvantageous.
THE GREAT MYTH OF MODERN MAN
Materialism, Darwin's Theory of Evolution, Freud's psychology, most theories regarding human nature in mainstream psychology, and scientific thinking in general (ideas about time & space) are all incorrect and detrimental.
FREE ARTICLES & EDUCATION
Your beliefs, thoughts and emotions create conscious units which grow and combine below your subconscious. When they reach sufficient intensity they manifest as events or objects in your life.
Everything you have learned is wrong!
I want to achieve my goals now! Click below if you want to shop for books.
WHERE ARE THE BEST SITES & ARTICLES?
Click above to learn more
You can choose to be immune by COVID-19 by understanding your power to form your private reality and your basic immunity from any negative experience which you do not want to be a part of.
You cannot separate psychology from biology. To be safe, choose to base your life on your strengths and biologically-ingrained optimism.
Your focus and energy should both be positive and high. It is possible to raise your energy simply by understanding your power and control over your personal reality.
Overworked and highly stressed populations will tend to manifest social ailment such as the coronavirus. Personal beliefs, thoughts and emotions can manifest as any type of illness. The illness is selected and will always match the beliefs responsible. Specific negative suggestions manifest in many ways, as personal problems, poor conditions, ill-health and blocks to success.
COVID-19, however, is a highly social disease and typically reflects disparaging social conditions affecting those who get it.
There is a connection between racial inequality and COVID-19. Bullied or degraded groups and inequality, social discontent, etc…, when morphing out of control, can create great sweeping changes on a collective subconscious level and then on an individual biological level.
We adopt illnesses that make a statement. Elderly whom are forgotten or joyless may adopt COVID-19. People who feel they are victims of social conditions may. Those who are suffering marginalization, or simply people who are poor because of greed resulting from political or corporate corruption can get it. The reasons are many.
People may get the flu to allow them a break from work, time to contemplate and rest, but also to exercise their immune system. The same holds true of coronavirus. But it also can make a social statement. And if it is fatal it is a statement meant to help the living to identify the cause of death and motivate them to do something about the problem.
You are alive because you chose to be born. When those reasons no longer sustain you death becomes an option. A pandemic, illness or any other threat will not kill you if you have not decided to die.  Particularly if your purposes for living, and creative intent remain intact and strong.
The most advanced and credible science in the world (below) is leading us to the truth that shall set us free. And the truth is more positive than we can presently conceive.
We are capable of using this knowledge to create a new kind of civilization. Our problems are meant to lead us to these answers.
To understand a pandemic, we need to understand the inner system of communications between the individuals of the world. When for whatever reason the quality of life suffers, despair and/or a sense of powerlessness sets in, the destructive nature of that psychological energy may spread rapidly on inner levels, manifesting as what we interpret to be a biological virus.
A pandemic serves individual purposes and at the same time serves the greater good of the species. Disasters in general force us to acknowledge and address the problem(s) causing the disaster.
As we properly address the problem and heal those precise issues contributing to individual and collective despair, individual lives and hence civilization is reorganized and set on a higher track. Individual and social realities benefit dramatically. This is the long-term purpose of a pandemic.
A person's psychological, religious and cultural status, and deepest beliefs manifest as either positive or negative experiences depending on the nature of those beliefs. By experiencing the results of our beliefs we are made aware that there is an error in our thinking. We can trace the negative experience back to that error. When we correct the error in our thinking then the problem will vanish.
"EVERYTHING WE ARE EXPECTED TO BELIEVE & WERE TAUGHT IN SCHOOL IS WRONG! It is all absurd!
"Our belief systems are so toxic that some children decide it is too dangerous to communicate with the world and so they are born with what we call "autism."
"It would be one thing if the world was intrinsically as we believe it is, but it is not. The negativity and chaos we experience is a projection of a failed negative belief system. Children that are born with autism are reacting to their parent's and society's core beliefs.
"Everything from bullying to excessive demands on individuals—the source of all our problems—is born of distrust of human nature around which our civilization is built.
"Einstein's friend, David Bohm, gives us a scientific paradigm that explains how this is possible. Our reality is a holographic projection of our beliefs, thoughts and emotions.
"To create a new and successful civilization we must discard the highly negative myths that caused current failure and in their place project beliefs that will produce success.
"The global altruistic, autonomous movement is a rapidly expanding circle of people who are recognizing the non-competitive, cooperative and non-selfish workings of the universe. These beliefs will generate different behaviors, institutions that are more friendly and an overall transformed projection of reality.
"Our social problems are a kind of healing crisis which are meant to lead us to the answers. The truth is more positive than we can presently conceive. But before we can get to the Promised Land we must first escape the meritocracy, chaos and crumbling systems based on false beliefs.
"We are in a new spiritual age of metabiological awakening."
— William Eastwood
Conceptual evolution
Our civilization's mainstream beliefs, and Western medicine in particular, see viruses as strictly physical phenomena that must be combated. Diseases are viewed through the lens of a mechanistic Darwinian world of chance events and impersonal species competition. The idea is to stomp out the virus by creating a vaccine to prevent coronavirus disease.
This procedure, although lacking in insight and shortsighted, can stop the spread of the coronavirus and buy us time to address the true underlying issues. Yet, no person becomes inflicted by the coronavirus unless it serves a psychic or psychological purpose.
The most effective way to avoid being affected is to create your own antibodies and inoculate yourself with psychological vitality and strength. The incredible vitality and strength of the innermost spirit within each person is continually regenerating the entire physical body on deep inner levels.
It imperative that you understand that everything begins with the individual, and you have absolute power over your destiny. To understand your control over events and your destiny it is necessary to understand how beliefs, thoughts and emotions form your own personal reality.
We manifest probabilities personally and collectively.
Click above to learn more
The underlying element causing weakness in our civilization which has led to the spread of the coronavirus is due to a mechanistic paradigm which is overly simplistic. This is why I want to stress the credibility of higher-level thinking in the scientific realm because science is so highly respected by many.
This article looks at the coronavirus through the lens of metaphysics which to some degree overlaps holographic universe theory, a new way of looking at the universe which is supported by two of the world's most eminent thinkers ― Stanford neurophysiologist Karl Pribram, and University of London physicist David Bohm, a former protege of Einstein's.
Western ways of thinking about the nature of diseases and viruses as being external and mechanistic are disproven by quantum mechanics. David Bohm (kindred spirit of Einstein's), argues that the particles that make up all matter, objects and people are united as one and are indivisible.
This is important to understand because it lays a foundation for understanding the spread of the coronavirus and why we cannot separate psychology from biology.
Click above for more information.
Click above for more information.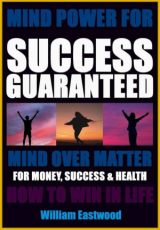 Click above for more information.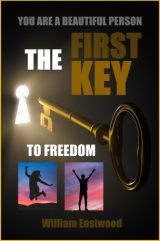 Click above for more information.

Click above for more information.

Click above for more information.
Click above for more information.
Click above for more information.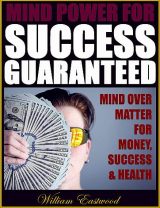 Click above for more information.
Click above for more information
Click above to learn more
As specific articles on my four sites point out (click above), reality is continually being destroyed and recreated millions of times per second. Your body is being reconstructed constantly.
You are a projection of what physicist term "the wave state," or the inner intelligent energy that forms basic particles that form cells and organs. You are a projection of your soul and the soul has amazing exuberance that can be translated into bodily health.
Positive and negative thoughts travel extremely fast, which is the reason for the rapid spread of the coronavirus. This is important to understand because your most meaningful positive thoughts can offer you immunity.
It is beneficial to take measures to ensure physical health, such as eating the correct pro-biotic foods that strengthen the body and the immune system. Wash your hands, practice social distancing, etc…
Think of mental immunity as another step you can take to insure your perfect health. It is highly important that you maintain conviction in your health and ability to remain healthy.
Maintain optimism and high expectation in regard to your health and future.
The body's quantum light system.
I have the solution to all the world's problems, but so do you.
IN HOLOGRAPHIC REALITY ANY INFORMATION KNOWN BY THE WHOLE OR ANY PART IS AVAILABLE TO ALL: Each person has the information, knowledge and potential of all Consciousness and the entire Universe within them.
When you break holographic film, you can see the whole image in each piece. As Einstein's friend David Bohm explains; like fractal cosmology, this is a characteristic of the universe itself. Reality itself is holographic and the Universe is one unbroken field of energy.
The solution to any problem you may have is within you and known by your inner self. By focusing inward and using suggestion you can find the answer to any predicament or problem.
Each portion of the Universe actually contains the knowledge of the whole. Each Unit of Consciousness (CEU) can recreate the entire Universe. Since you are individualized Consciousness, the same principle applies to you. Read more...
LEARN WHILE YOU SLEEP: Displace negative mind chatter and stubborn beliefs with specific and powerful success affirmations and encoding programs between activities or at night in the most productive way possible that does not interfere with your busy schedule.
Nonlinear time manifesting
There is another way to boost the above method to give you double the power to manifest your goals faster! If you absorb yourself in a study of simultaneous time you can escape "cause and effect" limitations most people are restricted by.
Nonlinear time manifesting relies on the same methods of manifesting as commonly practiced, only the underlying assumptions change. You are still using emotion and manifesting from the end result desired, but your worldview has changed, and this does make a big difference.
This is covered in more depth in my latest book. It is the approach I am using.
---
The Altruistic, Autonomous Movement & EN websites are funded through book sales, which in turn help the movement by spreading awareness. Please! We need you to purchase a book so that we can continue to bring this uncommon and much needed free knowledge resource to the world!
---
A book (below) I created to explain and clarify these concepts, while introducing you to my philosophy at a low cost to you:
You may be surprised at the solution to most problems
Imagine if the most fun way to live your life was the most responsible and best way to solve your problems? That is what I have discovered and that is what I explain in the Key.
A VERY affordable book and excellent starting point for those who are new to these concepts.
"You Are a Beautiful Person, The First Key to Freedom."
An excellent gift that helps a person at about the price of a holiday card.
"You Are A Beautiful Person
At $3.99, this is your best option to test the principles in this website without spending a lot of money. I created the book for this reason, to help people that do not want or cannot spend a lot to get out of their difficult situations.
ePub (eBook)
Waste no time with this powerful guide. Get the single-most important key to liberate yourself from all limitations. Imagine a life in which you can do anything you want because you are no longer hindered in any way whatsoever.
The most important insight to put everything in life in perspective. The necessary key to freedom from restriction is revealed. Available in paperback also.
---
Link to Amazon: International 5 STAR Review:

Phoenix

Reviewed in the United Kingdom on March 9, 2020
Verified Purchase

I have read many reviews on many books which rave about the content. However, this is the book which sets it all out: scientifically describing how we create reality. Go on ,I dare you, pick it up and read it…you won't, no can't , be left in the same place when you have finished it. Essential information is contained within. You have been warned!!
---
You create your reality. When we make life difficult we miss the whole point.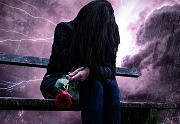 This is a very affordable book and great gift to help someone get out of a difficult life situation.
William Eastwood's best, with a simplicity that guarantees your success.
Acquire the knowledge necessary to create anything you want
Buy Direct for 30% Savings
Bulk rate discounts for groups, schools & universities.
Primary article concludes here.
FOUR SCIENTIFIC EDUCATIONAL SITES WITH ONE PHILOSOPHY
William Eastwood at age 37
"You create your own reality and you are always in control of what you create.  I have said this since I was 12: You select events—probabilities—according to your desires and assumptions.
"The central premise that consciousness creates reality dismantles most accumulated knowledge in all fields. This creates a situation in which many beliefs and institutions will need to change."
The author attributes his success to the application of these principles. He worked on inventions with Yale University Professor, Everett Barber, at age 13, has taken on the most powerful institution in the U.S. and has gone on to write ten books. William founded Earth Network of Altruistic Individuals, Inc. at age 37.
45-year study: Citing the world's most credible science
If you believe in some kind of original substance creating the universe, there are certain common-sense conclusions that can be made. If the original substance were light, we could expect all further evolutions of light to be other forms of light. That is, whatever initially existed multiplied or evolved its own properties or constituents and could not create anything external to its own substance.
The original substance creates time and space, your environment, the events you experience and the objects you own. Nothing exists external to this substance. Everything you create is done by manipulating this substance.
If you follow this simple logical deduction, you too must be a portion of this original substance. There are no hierarchies of consciousness, but only the various intensities and colors of the one energy movement that is the original Consciousness. You are a portion of that original consciousness with all the abilities and characteristics of that original state that seeded all universes.
You are a creator.
Probabilities are infinite and a miracle to behold.
The content above is taken from my new manifesting book.
NEW EDITION: Released September, 2020.
.
Coronavirus According to Quantum Physics & Metaphysics: Why You Can Remain Unaffected
Copyright © 2020, By William Eastwood

Helping you to create the life you want!
RESEARCHING  CONSCIOUSNESS SINCE 1975

Achieve all your aspirations with

POWERFUL

EN books
[metaslider id=5511]
EARTH NETWORK BOOKS By William Eastwood

Anything is possible. Create your dreams. Start today.
KNOW WHO YOU ARE: We need to wake-up within the dream, and enter our true life.
Anything is possible. Create your dreams. Start today.
THE SECRETS OF THE UNIVERSE UNVEILED: A sample of chapter one of the EN course.

---

EN: EARTH NETWORK: © Copyright 2019, By: EN: All Rights Reserved.
Click on rotating earth at

top of every page to get your daily affirmations.

6" by 9" paperback
ENDORSEMENT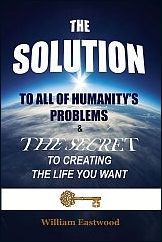 "In editing 'The Solution…', my perspective as a scientist with doctorates in theology is that 'The Solution…' bridges science, metaphysics and true religion.
We can literally change the course of civilization by lifting the race to a higher path through implementing the solution.
- Mario Fusco TP.D, RS.D, BSc.
DREAMS DO COME TRUE
From the upper echelons of the scientific establishment comes a completely new definition of reality and the human being. The most advanced physics in the world suggests that accumulated knowledge in all fields is based on a false premise.
If so, all curriculum from grade school to university will need to be entirely overhauled. The end result will be a complete and total reversal of focus that will bring about a new human with entirely new and radical ways of achieving goals and solving problems. But we cannot do that while the pestilence prevents us and civilization from entering the promised land.
Learn how to become powerful and unstoppable by having the right knowledge. We unknowingly wield immense power. We must recognize the fantastic power we possess and learn to use it constructively.
Here and now we have the power to work magic of such proportions we have never fathomed. Yet unseized, such power waits for us to claim it. It is of no use until we awaken to it.
It is all here, in the solution.
This remarkable new way of looking at the universe is supported by two of the world's  most  eminent thinkers ― Stanford neurophysiologist Karl Pribram, & University of London physicist David Bohm, a former protege of Einstein's.
The author attributes his success to the application of these principles. He has achieved at the highest levels of success due precisely to these principles. They do work. They are tried & tested.
Buy Direct
Bulk rate discounts for groups, schools & universities.
Websites based on this book.
Thoughts Form Matter Links
Whatever you focus on in life you create.
---
Categories: Coronavirus according to quantum physics & metaphysics, Why you can remain unaffected by covid-19, Coronavirus through the lens of advanced science, How to be unaffected by COVID-19, Metaphysical & mental immunity from COVID-19, You don't have to get sick or get COVID-19, Coronavirus through the lens of advanced science, How to be unaffected by viruses, The placebo and nocebo effect & coronavirus (COVID-19), Paradigm of new advanced science applied to COVID-19, Metaphysical solutions to COVID-19 (coronavirus), Click on our site and books to learn more.
Coronavirus According to Quantum Physics & Metaphysics: Why You Can Remain Unaffected
Like the effect of a hypnotist, the authority of Western medicine has undermined our feelings of health and natural immunity. We are getting powerful and constant suggestion that the body has a natural predisposition to disease and sickness.