---

BAD MEDICINE & NOCEBO: The Paradigm of Western Medicine Generates Disease & Illness
Western medicine is a massive nocebo
The entire paradigm of Western medicine is a massive nocebo effect that generates disease and illness. The nocebo effect is a negative physical development in the body that is a result of mental suggestion whereas a placebo is the positive effect of positive suggestion.
Click above to learn more
A focus on disease and illness
We have built a civilization on what is wrong with human nature and our vulnerability to threats that are believed to be everywhere. This is especially true for Western Medicine, which focuses almost exclusively on disease.
Studies are done on diseased people but rarely on healthy people. The same can be said of psychology, which is the study of mental disorders and illnesses.
It's all so easy!
Assumptions are belief. Anything you assume to be true you tend to create physically.
If you want to change your life, just change what you are telling yourself is true in your head. A situation can have any outcome. The outcome is set by you. If you tell yourself in your head, this is going to work out, or, the result will be positive, then that is what you tend to create. This is why affirmations are so valuable.
Begin to change your life by applying affirmations on a daily basis. If possible, learn to think in affirmations.
Manifesting anything you want in life is easy when you know how. Begin to create your dreams now!
---
WARNING
— The Paradigm of Western medicine is a nocebo for disease and illness.
A doctor of internal medicine is a specialized doctor that knows how to diagnose diseases in advance, hence bringing about that disease in those who otherwise may not get it. Because of the authority vested in a doctor, his words are often given great weight. As positive statements can have a placebo effect, negative comments can result in a powerful nocebo.
The entire mechanistic paradigm of Western Medicine is inaccurate and acts as a powerful nocebo.
"EVERYTHING WE ARE EXPECTED TO BELIEVE & WERE TAUGHT IN SCHOOL IS WRONG! It is all absurd!
"Consciousness creates reality and thoughts form matter! If you want to be powerful you have to go by the facts about reality and that means discovering the truth! Otherwise you are as blind as a bat and ineffective as a sloth!
"You probably know that a placebo is a sugar pill. If you are given a sugar pill and are told it will help you, it will.
"If it is not the sugar that manifests healing in the body what is it?
"By admitting that placebos work, the medical establishment recognizes the power of a single or limited thought process to heal and cure.
"But every single belief, thought and emotion has a placebo or nocebo effect.
"When we apply metaphysical principles we change more than a few thoughts or a single expectation. To understand the extent and power of the placebo effect we must compute it for more than a single expectation of healing for a limited amount of time. We need to look at the effect of changing our habitual thoughts, attitudes, our entire worldview and emotional states.
Our inner reality is an interwoven tapestry of previous thoughts and emotions that forms our belief system. It is the entire workings that manifests. You can't measure the effect of just one thought without considering the effect of other ideas on which that thought is based. For every positive placebo you may have ten nocebos that render the the placebo only marginally effective. This is what scientists should be studying, but they are not.
NOCEBO EFFECT Smithsonian Magazine
"When we do that we will get a more accurate measure of the placebo effect.
"When you apply thought in an advanced and clinical way, as given in my books, you combine all the finest advanced methods, techniques and procedures in a powerful unified approach to create a compounded placebo effect.
"The compounding placebo effect is the thought materialization effect.
"Thoughts do materialize. When we understand that they do and apply the proper science we:
"Take control of our life.
"Quadruple the effectiveness of our thoughts.
"Get an astounding overall transformation in the quality of our life.
If a single pill placebo can give you a 25% better chance of healing, imagine what 50 or 100 beliefs/placebos operating in you can do?
It is not the pills and the operations that are saving you, it's your beliefs in them and the entire body of multiple placebos operating within you that give you all the good in your life.
Contrast that with all the nocebos that are giving you dissatisfaction and impeding progress in certain areas of your life.
Reduce the nocebos and increase the placebos and you have a formula that will work.
"Our illnesses, pandemics and disorders are a kind of healing crisis which are meant to lead us to the answers. The truth is more positive than we can presently conceive.
"We are currently in global paradigm shift."
— William Eastwood
You can protect yourself from potential negative influences
When you hear a negative suggestion about the body, do not automatically accept it. You do not have to believe everything you are told.
If you do not like what you hear, don't believe it. Mentally tell yourself what you do believe.
There are alternatives to negative aspects of Western medicine that can protect you and keep you healthy and energetic well into your 90's. I assure you that.
Plant a placebo instead of a nocebo. You cannot be cursed when you refuse to believe something negative. You can bless yourself by what you read and believe.
Your natural condition is that of perfect health.
PRESCRIPTION for perfect health
---
"Education is not the learning of facts, it's rather the training of the mind to think."
— Albert Einstein
---
Even holistic alternatives often focus on human vulnerability, i.e., growing lists of foods and conditions that we are told can harm us.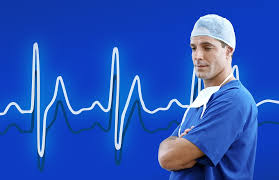 We are constantly getting the message that our bodies break down and fail us as we grow older. We are getting the message that we can be harmed by the natural components of our environment and numerous foods.
All of this creates a generalized fear. As strong stresses build up, the body manufactures the very conditions we are told to fear could be happening.
AMOUNT of Observation Affects Matter
C = Ef:  THOUGHTS FORM MATTER:  FAST TRACK TO SUCCESS
Your Fast Track to Success  link (C = Ef) above loads in milliseconds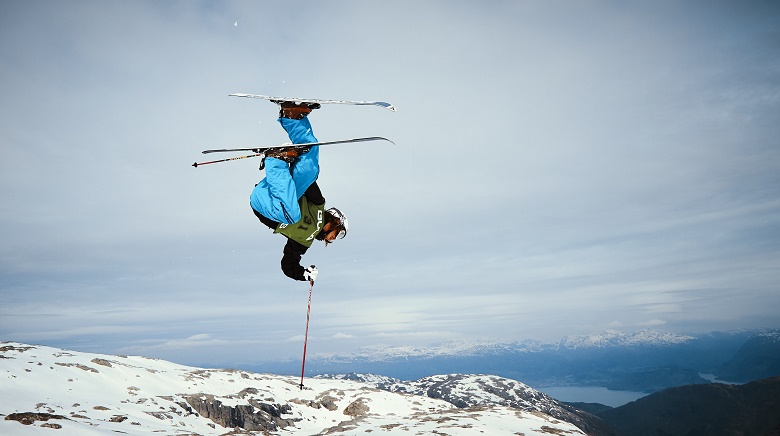 Click above to learn more
The body actually manufactures diseases and specific threats to rid itself of stress
Public health announcements and commercial television ads result in a highly suggestive state of mind in which blueprints for ailments are offered. We are told to examine our body with those illnesses in mind. We are warned that our body could have a dangerous condition without our knowing it.
The authority vested in the source of the announcement is a strong contributing factor to the effectiveness of the suggestion in bringing about what is feared. Fear is a toxic emotion that kills cells, but it also brings about what is feared.
Stress, experts admit, can contribute to many health problems, such as heart disease, obesity and diabetes. A commercial pitching the need for high blood pressure medication, for example, can immediately raise the blood pressure of viewers, hence creating a need for their product.
Don't let them do it to you. Understand the power within you to maintain perfect health.
Positive thinking on its own is not enough. Your worldview is your protection.
The FOUR WEBSITES AND MANY BOOKS listed below offer the best 2020 AMAZING metaphysical insights and valuable tips to help you bring out the potential and knowledge within you!
A single AMAZING metaphysical philosophy!
100's of free articles! 
4 EN websites!
All four sites have a single cohesive philosophy! They are meant to be used together.
Click between them!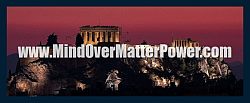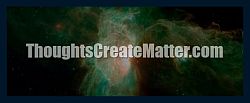 Helping you to create the life you want!
Click above for more information.
Click above for more information.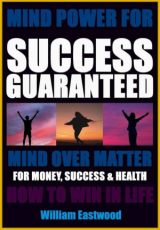 Click above for more information.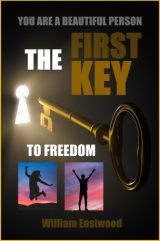 Click above for more information.

Click above for more information.

Click above for more information.
Click above for more information.
Click above for more information.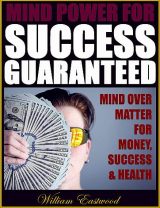 Click above for more information.
Click above for more information.
Click above to learn more
A nocebo is a scientific word for a curse
A placebo is a well-known positive health effect from suggestion, and a nocebo is a negative effect. Once a negative idea is planted in your mind it can have adverse health effects.
This is the definition of a curse. A nocebo is a modern medical curse that can be measured.
Laugh as they may at medicine men and traditional healers, Western doctors are a kind of ineffective voodoo healer. They typically use their power of authority to curse you with illness and disease.
The constant barrage of televised dire warnings and insistence on viewers taking preventative measures is based on the idea that our bodies cannot defend themselves from illness and disease. Often those messages are highly specific suggestion that tend to bring about the exact results feared.
Going to a doctor or watching TV can be a curse. Repetitive suggestions targeting specific body parts and arousing fears is a Western version of Voodoo in which a curse is transferred to viewers, who do then end up coming down with those exact symptoms and diseases.
The most advanced and credible science in the world (below) is leading us to the truth that shall set us free. And the truth is more positive than we can presently conceive.
We are capable of using this knowledge to create a new kind of civilization. Our problems are meant to lead us to these answers.
The Paradigm of Western Medicine
The entire paradigm is flawed because it is based on a mechanistic view of reality which quantum mechanics tells us is not true. The human body is composed of intelligent energy. This energy has intelligence and does your will.
---
Note: Because we internalize the beliefs of our culture, they become deeply etched within us. For this reason and also because there are many benefits to modern medicine, I do not advice you abandon it, only that you exert more positive beliefs and continue learning.
---
"The only thing that interferes with my learning is my education."
— Albert Einstein
---
DISCOVER MAGAZINE Life creates the cosmos
I have the solution to all the world's problems, but so do you.
IN HOLOGRAPHIC REALITY ANY INFORMATION KNOWN BY THE WHOLE OR ANY PART IS AVAILABLE TO ALL: Each person has the information, knowledge and potential of all Consciousness and the entire Universe within them.
When you break holographic film, you can see the whole image in each piece. As Einstein's friend David Bohm explains; like fractal cosmology, this is a characteristic of the universe itself. Reality itself is holographic and the Universe is one unbroken field of energy.
The solution to any problem you may have is within you and known by your inner self. By focusing inward and using suggestion you can find the answer to any predicament or problem.
Each portion of the Universe actually contains the knowledge of the whole. Each Unit of Consciousness (CEU) can recreate the entire Universe. Since you are individualized Consciousness, the same principle applies to you. Read more...
LEARN WHILE YOU SLEEP: Displace negative mind chatter and stubborn beliefs with specific and powerful success affirmations and encoding programs between activities or at night in the most productive way possible that does not interfere with your busy schedule.
Nonlinear time manifesting
There is another way to boost the above method to give you double the power to manifest your goals faster! If you absorb yourself in a study of simultaneous time you can escape "cause and effect" limitations most people are restricted by.
Nonlinear time manifesting relies on the same methods of manifesting as commonly practiced, only the underlying assumptions change. You are still using emotion and manifesting from the end result desired, but your worldview has changed, and this does make a big difference.
This is covered in more depth in my latest book. It is the approach I am using.
Click above to learn more
Primary article concludes here.
FOUR SCIENTIFIC EDUCATIONAL SITES WITH ONE PHILOSOPHY
"You create your own reality and you are always in control of what you create.  I have said this since I was 12: You select events—probabilities—according to your desires and assumptions.
"The central premise that consciousness creates reality dismantles most accumulated knowledge in all fields. This creates a situation in which many beliefs and institutions will need to change."
The author attributes his success to the application of these principles. He worked on inventions with Yale University Professor, Everett Barber, at age 13, has taken on the most powerful institution in the U.S. and has gone on to write ten books. William founded Earth Network of Altruistic Individuals, Inc. at age 37.
If you believe in some kind of original substance creating the universe, there are certain common-sense conclusions that can be made. If the original substance were light, we could expect all further evolutions of light to be other forms of light. That is, whatever initially existed multiplied or evolved its own properties or constituents and could not create anything external to its own substance.
The original substance creates time and space, your environment, the events you experience and the objects you own. Nothing exists external to this substance. Everything you create is done by manipulating this substance.
If you follow this simple logical deduction, you too must be a portion of this original substance. There are no hierarchies of consciousness, but only the various intensities and colors of the one energy movement that is the original Consciousness. You are a portion of that original consciousness with all the abilities and characteristics of that original state that seeded all universes.
You are a creator.
Probabilities are infinite and a miracle to behold.
The content above is taken from my new manifesting book.
NEW EDITION: Released September, 2020.
.
BAD MEDICINE & NOCEBO: The Paradigm of Western Medicine Generates Disease & Illness
Copyright © 2019, 2020, By: William Eastwood

Helping you to create the life you want!
RESEARCHING  CONSCIOUSNESS SINCE 1975

Achieve all your aspirations with

POWERFUL

EN books
[metaslider id=5511]
EARTH NETWORK BOOKS By William Eastwood

Anything is possible. Create your dreams. Start today.
KNOW WHO YOU ARE: We need to wake-up within the dream, and enter our true life.
Anything is possible. Create your dreams. Start today.
THE SECRETS OF THE UNIVERSE UNVEILED: A sample of chapter one of the EN course.

---

EN: EARTH NETWORK: © Copyright 2019, By: EN: All Rights Reserved.
Click on rotating earth at

top of every page to get your daily affirmations.

6" by 9" paperback
ENDORSEMENT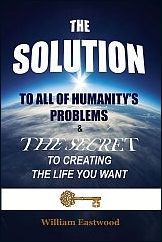 "In editing 'The Solution…', my perspective as a scientist with doctorates in theology is that 'The Solution…' bridges science, metaphysics and true religion.
We can literally change the course of civilization by lifting the race to a higher path through implementing the solution.
- Mario Fusco TP.D, RS.D, BSc.
DREAMS DO COME TRUE
From the upper echelons of the scientific establishment comes a completely new definition of reality and the human being. The most advanced physics in the world suggests that accumulated knowledge in all fields is based on a false premise.
If so, all curriculum from grade school to university will need to be entirely overhauled. The end result will be a complete and total reversal of focus that will bring about a new human with entirely new and radical ways of achieving goals and solving problems. But we cannot do that while the pestilence prevents us and civilization from entering the promised land.
Learn how to become powerful and unstoppable by having the right knowledge. We unknowingly wield immense power. We must recognize the fantastic power we possess and learn to use it constructively.
Here and now we have the power to work magic of such proportions we have never fathomed. Yet unseized, such power waits for us to claim it. It is of no use until we awaken to it.
It is all here, in the solution.
This remarkable new way of looking at the universe is supported by two of the world's  most  eminent thinkers ― Stanford neurophysiologist Karl Pribram, & University of London physicist David Bohm, a former protege of Einstein's.
The author attributes his success to the application of these principles. He has achieved at the highest levels of success due precisely to these principles. They do work. They are tried & tested.
Websites based on this book.
Thoughts Form Matter Links
Every positive thought you believe is a helpful placebo with a measurable therapeutic effect.
Health is as natural & easy as good living.
Click Image for EN founder's video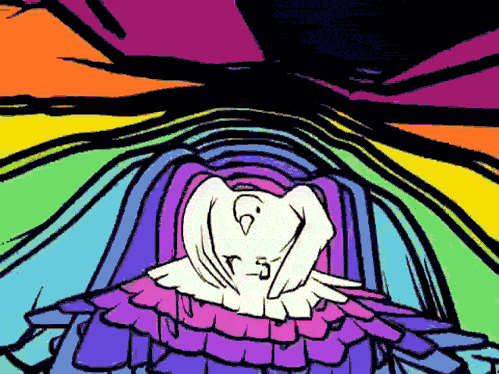 Click above to learn more
Consciousness is a State of Matter: MIT
---
Categories: What is a placebo and nocebo? Western medicine paradigm acts as a nocebo. Thoughts create reality. Mind creates reality. Metaphysical philosophy articles and books. Mind over matter philosophy. Alternative metaphysical healing. The paradigm of of Western medicine generates disease and illness. Click on our site and books to  learn more. 
BAD MEDICINE & NOCEBO: The Paradigm of Western Medicine Generates Disease & Illness
The constant barrage of televised dire warnings and insistence on viewers taking preventative measures is based on the idea that our bodies cannot defend themselves from illness and disease. Often those messages are highly specific suggestion that tend to bring about the exact results feared.
Enjoyment of the moment and beauty can have a calming positive health effect.
The concepts conveyed in this website are within these books.

www.ThoughtsFormMatter.com