---

Mind, Consciousness & Reality: Does Thought Create Matter?
Does your mind create your reality? Does consciousness create the universe? Does thought create matter? It is natural to want accurate and concise answers to these questions.
Your mind, consciousness and thoughts do form your reality.  The scientific excerpts on this site validate the fact that your mind and consciousness create matter and reality, but the real proof must come from your own experience.
Apply the principles to see for yourself if they work.
DO SCIENTISTS SAY THOUGHTS CREATE MATTER?
It is the rest of science, media and the world who do not want to listen to what they are saying.
Max Planck
,
Nobel PrizeWinner:
"I regard matter as derivative from consciousness."
— The Observer, 1/25/1931
Max Tegmark (Click button for MIT paper)
Max Tegmark of MIT, says that consciousness is a state of matter.
.
Consciousness is a State of Matter: MIT
The evidence that consciousness creates matter
is right in front of us
An explanation of how consciousness creates matter is inherent in wave-particle duality. The concept of an alive universe, a universe entirely composed of consciousness, is supported by the greatest scientific discovery of all time.

In his 1924 Ph.D. thesis and groundbreaking contributions to quantum theory, Nobel Prize winner, Louis de Broglie postulated the wave nature of electrons and suggested that all matter has wave properties. This concept is known as wave–particle duality, and forms a central part of the theory of quantum mechanics.
De Broglie's wave–particle duality is extended to all particles and the laws of nature. This tells us that everything has a wave aspect.
The next question is: "Does matter form the wave or does the wave form matter? It is pretty obvious what the answer is.
Does the Wave Create Matter or Does Matter Create the Wave?
Your body's motion does not create the idea to move.
As all acts are preceded by an intent, be it on a conscious or subconscious level, all actions which form events are a result of information within the wave. 

Even the components of cells which continually replace their parts, do so according to the intent of the

subconscious body consciousness.
The complexity and order of your cells replacing their parts is not a haphazard, chance creation. In the same way, all matter is a result of the information that forms and composes the wave.
The entire body has a nonphysical form that creates the physical body. The conscious energy of which the body is composed creates the physical body.
De Broglie was awarded the Nobel Prize for Physics in 1929.
His 1924 thesis (Research on the Theory of the Quanta) based on the work of Max Planck and Albert Einstein on light, resulted in the de Broglie hypothesis that any moving particle or object had an associated wave. De Broglie thus created a new field in physics, or wave mechanics, uniting the physics of energy (wave) and matter (particle).
De Broglie developed a causal explanation of wave mechanics, which was refined by David Bohm in the 1950s. The theory has since been known as the De Broglie–Bohm theory. His theory was supported by Einstein, and confirmed by G P Thomson, Davisson, Germer and Schrödinger.
These theories are tested and proven to be facts. We know that quantum mechanics is correct because the mathematical algorithms are consistently relied upon in scientific applications and to build advanced scientific devices that work amazingly well.
In reality, nothing is solid
Physicists know that nothing is solid.
Solidity is a result of how our five senses react to non-solid energy.
If we can't pass through energy, we consider it solid, and so it functions as a solid in practical terms, but regardless of the fact that nothing is truly solid.

All physical matter is composed of

fields of energy.

There is no duration to matter,

it is continually generated

in the same way light is when you turn a light switch on.

Conscious Energy Units (CEUs) form matter in the same way photons form light. Both travel

at the speed of light.
Fields form matter.
What is a field or wave of energy?
Reality is composed of non-solid fields of electrical energy. Waves are disturbances in those fields. Waves are the closest we get to particles, but truth be said, there are no particles because waves are just energy moving around. That energy, however, is filled with information.
The wave-aspect of anything in nature is an energy field that contains huge amounts of information.
What is a thought but an energy field containing information?
Both waves of matter and thoughts are electromagnetic energy. Matter and waves are the same thing. The facts are right in front of us.
All of this is leading to a new paradigm, the paradigm I have lived by for almost 50 years
When we look at a tree we don't see the roots, but we know a tree has roots. The same principle holds true for you. You are not just a machine hanging in the air with no inner source of nourishment.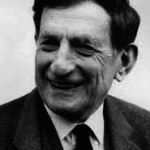 Friend of Albert Einstein and author of "Quantum Physics," the classic 1950's university texbook, physicist David Bohm gives us a scientific paradigm that includes a source from which we get our substance and create events.
Even if it appears to be hidden from view, the inner portion of you exists as surely as trees have roots. You do not start running out of energy the day you are born. You are replenished with new energy and reborn and recreated continuously
IS EVERYTHING TAUGHT IN SCHOOL FALSE?
EVERYTHING YOU ARE EXPECTED TO BELIEVE & WERE TAUGHT IN SCHOOL IS FALSE
People want and need to believe what they were taught, but what they learned is based on fifteenth-century science which quantum physics—the study of life—proves wrong.
Click on images to read corresponding articles.
Not only is most of what we learned in school false, but it is highly disadvantageous.
THE GREAT MYTH OF MODERN MAN
Materialism, Darwin's Theory of Evolution, Freud's psychology, most theories regarding human nature in mainstream psychology, and scientific thinking in general (ideas about time & space) are all incorrect and detrimental.
FREE ARTICLES & EDUCATION
Your beliefs, thoughts and emotions create conscious units which grow and combine below your subconscious. When they reach sufficient intensity they manifest as events or objects in your life.
Everything you have learned is wrong!
I want to achieve my goals now! Click below if you want to shop for books.
WHERE ARE THE BEST SITES & ARTICLES?
Click above to learn more
Consciousness is a State of Matter: MIT
Does thought create matter?
When you no longer believe in the myths of modern man you reach the first stage of personal power.

When you understand that consciousness forms matter and that everything around you is a

camouflage of consciousness, you reach the second stage of personal power.

When you master the principles of conscious co-creation you reach the third stage of personal power and are an invincible and transformed human being.
Click above to learn more
Conscious evolution is toward the final stage the human race is striving for. With intellectual and emotional knowledge, the perspective necessary for full understanding is present. At this level you control events by raising your expectations in all areas.
When you raise your expectations, positive events become the trend and this is your evidence that your mind, consciousness and thoughts create matter and reality. Your thoughts open doors that you were previously unaware of.
Congratulations!.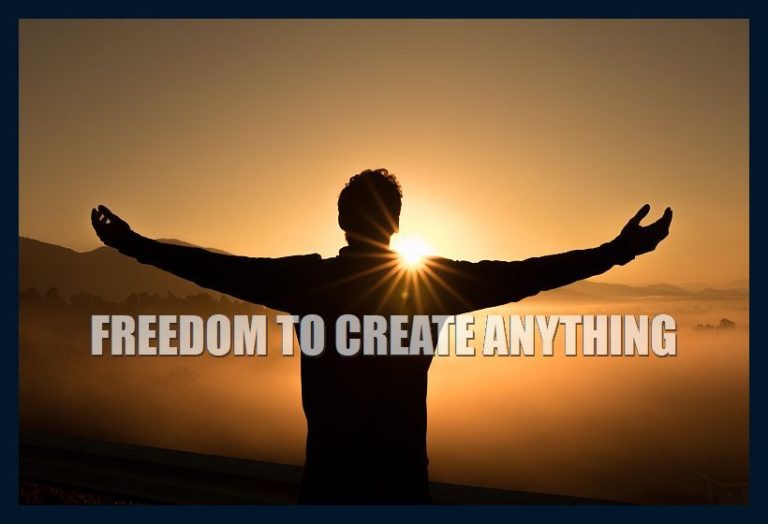 When we reach the final stage of conscious evolution, we will solve civilization's problems and we will live our own personal dreams and joyful lives. At the stage of mastery, you are able to tap into the infinite intelligence within you to create with the unbelievably miraculous component of consciousness.
Consciousness is infinitely intelligent and can transform itself into the most beautifully complex intricacies of creation.
IN HOLOGRAPHIC REALITY ANY INFORMATION KNOWN BY THE WHOLE OR ANY PART IS AVAILABLE TO ALL: Each person has the information, knowledge and potential of all Consciousness and the entire Universe within them.
When you break holographic film, you can see the whole image in each piece. As Einstein's friend David Bohm explains; like fractal cosmology, this is a characteristic of the universe itself. Reality itself is holographic and the Universe is one unbroken field of energy.
The solution to any problem you may have is within you and known by your inner self. By focusing inward and using suggestion you can find the answer to any predicament or problem.
Each portion of the Universe actually contains the knowledge of the whole. Each Unit of Consciousness (CEU) can recreate the entire Universe. Since you are individualized Consciousness, the same principle applies to you. Read more...
LEARN WHILE YOU SLEEP: Displace negative mind chatter and stubborn beliefs with specific and powerful success affirmations and encoding programs between activities or at night in the most productive way possible that does not interfere with your busy schedule.
Nonlinear time manifesting
There is another way to boost the above method to give you double the power to manifest your goals faster! If you absorb yourself in a study of simultaneous time you can escape "cause and effect" limitations most people are restricted by.
Nonlinear time manifesting relies on the same methods of manifesting as commonly practiced only the underlying assumptions change. You are still using emotion and manifesting from the end result desired, but your worldview has changed, and this does make a big difference.
This is covered in more depth in my latest book. It is the approach I am using.
---
Article continues.
Before everything improved dramatically in my life, I created notebooks with affirmations and lists of the most powerful metaphysical concepts I could find.  For example, every day I would go through a routine and I would say to myself "I create my reality." Then I would say my name and I would affirm my ability to create my goals. I would create a mental picture of the ideal reality which I would visualize as often as possible to generate ambition and enthusiasm.
I would remind myself that if I raise my thoughts and expectations, I will experience new events and new people in my life that will transform everything around me. I would comprehend that I exist in a field of probabilities that are activated by positive thinking. I would create positive events in my past present and future. And it worked.
I have realized that I can change the past and in changing the past I change the future. The changed future then creates the opportunities in the past (my present), that then make that future possible. Any change in past, present or future will reach out and affect other times.
You can change probabilities for any reason. When you study these concepts, be sure to use affirmations. Collect them from this site, other sources and create your own. You have to do the work of generating positive thoughts, expectations and emotions to change your environment and reality. When you do the work, you can rest assured that positive changes will occur.
You must know however, refrain from doubting the process or that it will work for you.
One of the principles I apply is to affirm that the process is working, and I am getting results even if I do not yet see the results. I have my favorite affirmations to bring home each of these important points. When possible, I include what I I have learned in my websites.
When you pay attention to your advances and forward gains, they are what grows. When I started applying these concepts, I would tell myself this often and I would enumerate everything I achieved that day and in past weeks and months. I would learn to focus on everything good in my life, from the fact that I was eating well to all the opportunities that had recently come up in my life.
I would pay attention to people helping me and I would have faith that new and more powerful people were coming into my life to help me. And this is exactly what happened.
The work I have done and realizations I have made are posted daily in my affirmation page on this site to help you advance as I have.
Click on the spinning globe at the top of any page to go to the day's affirmation page.
When you live by a new paradigm you realize that there is a lag between when you think of something and when you create it, but you do not pine over what you want. Instead, you generate excitement around the prospect of manifesting your goals and the fact that you will be soon living your ideal life. Just knowing the process works fills you with good feelings that then help to manifest what you want.
When you operate from a higher level, you live in a magical dimension where dreams come true. You achieve mastery. You are a magical child again, but you are powerful and can create what you want.
Most people hold on to their worldview as if their life depended on it. Yet their success, safety and effectiveness in life all depend nonlinear thinking.
How badly do you want success & real understanding / wisdom?
Success is really just mind over matter — imagine the end result as if it were already obtained and change your beliefs, thoughts and emotions.
There is another way, however. If you understand that the past does not create the present and if you focus on the result you desire in life, your reality will change automatically without much or any consideration given to your beliefs.
The nonlinear worldview is the way of the future and implies a reeducation for the entire civilization in the 21st century.
.
The nonlinear revolution — the new normal
This is covered in more depth in my latest book (below). It is the approach I am using.
ePub: (eBook)
"This is a clear and concise book on exactly how to manifest what you want in life. However, this is far more than just a manifesting book — it introduces you to the future of humanity and metabiological evolution.
Based on a 47-year study.
Citing the world's most credible & advanced science.
Extremely well written.
Loaded with information.
Simple and easy to understand.
FIRST EDITION NEW SEPTEMBER 2020 RELEASE SPECIAL OFFER OF ONLY $4.99! This offer will not last.
Get it now!
---
Article continues.
To operate at a level of mastery you must first transcend our cultural myths .  First, you recognize that  what society tells you is true is actually false.  Secondly, you realize that thoughts form matter. Thirdly, you accept it emotionally.
When you fully accept the paradigm of simultaneous time and probabilities as your baseline, and have transcend the limitations of cause-and-effect you have achieved mastery.
The most advanced and credible science in the world (below) is leading us to the truth that shall set us free. And the truth is more positive than we can presently conceive.
We are capable of using this knowledge to create a new kind of civilization. Our problems are meant to lead us to these answers.
The science of mind, consciousness & reality
The algorithms of quantum mechanics rejects traditional orthodoxy of a mechanical universe. The implication is that reality is basically non-physical and is a manifestation of mind, consciousness and thought.
We must revamp our worldview and thoughts on every subject. This is particularly true if we want to be powerful and effective in life.
The diversity and beauty of life is a reflection of the nature of our consciousness. All life and all consciousness is on the most basic level experiencing their existence as a series of unending explosions of joy.
Inner reality and outer reality are not dark, but are brilliant and full of love, creativity and light. It is time to let go of the dark myths of our civilization.
Reality is not limited to this world
Non-local quantum mechanics  overrides Newtonian quantum physics (local physics). As national laws override state laws, non-local laws that apply to a more basic non-physical source reality of consciousness override the laws of this physical time-space world of ours.
Bell's theorem suggests that the long-standing worldview of our civilization is a myth.
.
The tenants of quantum mechanics applies to the workings of the mind. To apply new knowledge to heal our world and manifest what we want,  we must first reject traditional notions of reality, and secondly embrace the doctrine of quantum mechanics  and its resulting philosophical implications.
As in quantum physics scientists speak of the collapse of the wave function into a particle, our thoughts manifest as objects and events through persistent application of definite laws of manifestation.
The scientific establishment is confounded by the findings of quantum mechanics which strongly suggest that reality itself is non-local.
Materialism is a myth on which our civilization is based.
Our reality is not actually made up of physical particles  as we once thought.  Although  our world seem solid, it is actually  more like a cauldron of  non-solid energy that only takes on the practical appearance and function of a solid because of our  senses programmed receptivity to it.
The rules of the game of time-space, and our agreed upon beliefs regarding the nature of our reality, program our senses to react to this energy as they do. Thus, when we touch an object we feel something that we believe, see and feel to be solid.
Our physical reality is a manifestation of consciousness, what scientists consider to be a single unbroken field of energy which forms the entire universe.
Scientists know that energy  cannot be destroyed, only transformed. This fact of indestructibility applies to consciousness and energy which are the same thing.
Energy composes the universe itself, and this is a form of intelligent energy or consciousness. Consciousness itself is indestructible and eternal.
Your non-material self or consciousness, whatever you want to call yourself, cannot be harmed and you will always exist. All times and places exist now, and any event in the past can be revisited when we understand consciousness and reality and learn to expand our perception of it.
This is our collective and personal destiny. This is the next step in our conscious evolution and it is happening as we speak.
Free prosperity video!
Repeat affirmations while watching more videos to manifest superior wealth.
New science application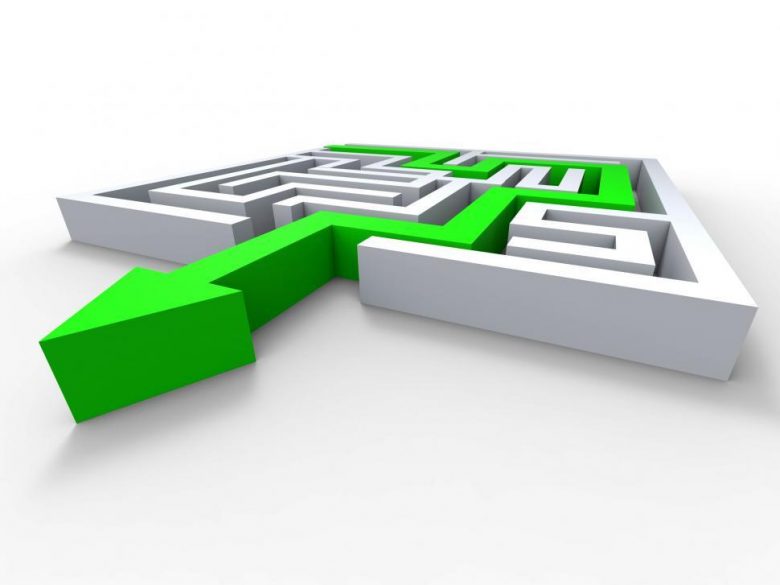 The journey of transformation (life is a journey, not a destination)
When you manifest something positive, such as a book that represents the truth and the answers you are seeking, maintain that book and whatever represents what you want in your life as best you can.  This creates an energy pathway for more of the same to come into your life. It also connects you with the author and all others who are connected to the object and/or information it represents.
This is the only way you can change the patterns in your life. If you want to materialize a better quality physical experience this is what you do. You bring what you want into your reality. I have done this and always have my favorite, most powerful books at arm's reach.
It was not necessarily easy to bring these books to you. Those who expose ignorance often pay a heavy price and many are shunned or attacked. This is true of people like Edgar Cayce, Nicola Tesla, David Bohm , Robert Jahn of Princeton and myself, William Eastwood.
I urge you to buy whatever books you can comfortably afford from your favorite metaphysical authors. There are many other benefits in doing so. A purchase is an affirmation of your manifesting power and prosperity, and it is a testament of your determination to improve yourself and your life.
Practically and symbolically, correctly made purchases are extremely important, not just to you but also to those who make these metaphysical books available to you.
As a heart pumps blood, the void created in each pulse draws in more blood, and this is how energy behaves. You must give or outflow energy to receive. In religion and spirituality this is behind the Golden Rule concept.
Your most valuable possession will always be yourself. If you do not invest in you, then you are saying that you are not important. Those who do not invest in improving themselves and their abilities, do not draw more (ability, quality, etc.) from the universe.
Learn to manifest quality and value in yourself. Learn the art and science of living a good life and manifesting what you want in life. Bring forth that which you seek.
ePub: (eBook)
"This is a clear and concise book on exactly how to manifest what you want in life. However, this is far more than just a manifesting book — it introduces you to the future of humanity and metabiological evolution.
Based on a 47-year study.
Citing the world's most credible & advanced science.
Extremely well written.
Loaded with information.
Simple and easy to understand.
FIRST EDITION NEW SEPTEMBER 2020 RELEASE SPECIAL OFFER OF ONLY $4.99! This offer will not last.
---
The Altruistic, Autonomous Movement & EN websites are funded through book sales, which in turn help the movement by spreading awareness. Please! We need you to purchase a book so that we can continue to bring this uncommon and much needed free knowledge resource to the world!
---
A book (below) I created to explain and clarify these concepts, while introducing you to my philosophy at a low cost to you:
You may be surprised at the solution to most problems
Imagine if the most fun way to live your life was the most responsible and best way to solve your problems? That is what I have discovered and that is what I explain in the Key.
A VERY affordable book and excellent starting point for those who are new to these concepts.
"You Are a Beautiful Person, The First Key to Freedom."
An excellent gift that helps a person at about the price of a holiday card.
"You Are A Beautiful Person
At $3.99, this is your best option to test the principles in this website without spending a lot of money. I created the book for this reason, to help people that do not want or cannot spend a lot to get out of their difficult situations.
ePub (eBook)
Waste no time with this powerful guide. Get the single-most important key to liberate yourself from all limitations. Imagine a life in which you can do anything you want because you are no longer hindered in any way whatsoever.
The most important insight to put everything in life in perspective. The necessary key to freedom from restriction is revealed. Available in paperback also.
---
Link to Amazon: International 5 STAR Review:

Phoenix

Reviewed in the United Kingdom on March 9, 2020
Verified Purchase

I have read many reviews on many books which rave about the content. However, this is the book which sets it all out: scientifically describing how we create reality. Go on ,I dare you, pick it up and read it…you won't, no can't , be left in the same place when you have finished it. Essential information is contained within. You have been warned!!
---
You create your reality. When we make life difficult we miss the whole point.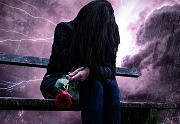 This is a very affordable book and great gift to help someone get out of a difficult life situation.
William Eastwood's best, with a simplicity that guarantees your success.
Acquire the knowledge necessary to create anything you want
Buy Direct for 30% Savings
Bulk rate discounts for groups, schools & universities.
Primary article concludes here.
FOUR SCIENTIFIC EDUCATIONAL SITES WITH ONE PHILOSOPHY
William Eastwood at age 37
"You create your own reality and you are always in control of what you create.  I have said this since I was 12: You select events—probabilities—according to your desires and assumptions.
"The central premise that consciousness creates reality dismantles most accumulated knowledge in all fields. This creates a situation in which many beliefs and institutions will need to change."
The author attributes his success to the application of these principles. He worked on inventions with Yale University Professor, Everett Barber, at age 13, has taken on the most powerful institution in the U.S. and has gone on to write ten books. William founded Earth Network of Altruistic Individuals, Inc. at age 37.
45-year study: Citing the world's most credible science
If you believe in some kind of original substance creating the universe, there are certain common-sense conclusions that can be made. If the original substance were light, we could expect all further evolutions of light to be other forms of light. That is, whatever initially existed multiplied or evolved its own properties or constituents and could not create anything external to its own substance.
The original substance creates time and space, your environment, the events you experience and the objects you own. Nothing exists external to this substance. Everything you create is done by manipulating this substance.
If you follow this simple logical deduction, you too must be a portion of this original substance. There are no hierarchies of consciousness, but only the various intensities and colors of the one energy movement that is the original Consciousness. You are a portion of that original consciousness with all the abilities and characteristics of that original state that seeded all universes.
You are a creator.
Probabilities are infinite and a miracle to behold.
The content above is taken from my new manifesting book.
NEW EDITION: Released September, 2020.
.
Mind, Consciousness & Reality: Does Thought Create Matter?
Copyright © 2019, 2020, By: William Eastwood
Thoughts Form Matter Links
---
Categories: Does Thought Create Matter? Does you mind create your reality? Does consciousness create the universe? Do your thoughts create  your reality? Mind and consciousness constitute reality. Mind, consciousness and reality are all the same thing. Does the mind create reality? EVERYTHING YOU WERE TAUGHT IS WRONG! Click here to Discover why. 
Mind, Consciousness & Reality: Does Thought Create Matter?
Scientists know that energy  cannot be destroyed, only transformed. This fact of indestructibility applies to consciousness and energy which are the same thing.
The concepts conveyed in this website are within these books.

www.ThoughtsFormMatter.com