---

DIET DOESN'T WORK: Metaphysical & Psychological Reason for Ineffective Weight Loss Program
---
Why doesn't my diet work?
What is the metaphysical or psychological reason for an ineffective weight loss program?
I will answer these questions now.
---
Diets do not always work, or they make you gain weight because they cause you to focus on the problem. And whatever you focus on grows.
Because both thoughts and matter are electromagnetic energy, thoughts can create and alter matter.
Do scientists say that thoughts form matter?
Many top physicists do know that thoughts form matter
It is the rest of science, media and the world who do not want to listen to what they are saying.
Max Planck, Nobel Prize Winning father of quantum mechanics says, "I regard matter as a derivative from consciousness."
— The Observer, 1931.
Max Tegmark (Click button for MIT paper)
Max Tegmark of MIT, says that consciousness is a state of matter.
CONSCIOUSNESS IS A STATE OF MATTER: MIT
New history-changing science transforming our personal and collective reality at this time
An explanation of how consciousness creates matter is inherent in wave-particle duality. The concept of an alive universe, a universe entirely composed of consciousness, is supported by the greatest scientific discovery of all time.
In his 1924 Ph.D. thesis and groundbreaking contributions to quantum theory, Nobel Prize winner, Louis de Broglie postulated the wave nature of electrons and suggested that all matter has wave properties. This concept is known as wave–particle duality, and forms a central part of the theory of quantum mechanics.
These theories are tested and proven to be facts. We know that quantum mechanics is correct because the mathematical algorithms are consistently relied upon in scientific applications and to build advanced scientific devices that work amazingly well.
Your Thoughts Form Your Reality
The wave-aspect of anything in nature is an energy field that contains huge amounts of information.
What is a thought but an energy field containing information?
Both waves of matter and thoughts are electromagnetic energy. Matter and waves are the same thing. The facts are right in front of us.
Your unlimited true nature & matter creating consciousness
Your mind is connected to everything in the universe, can bypass physical laws of cause and effect and time and space restrictions, and can permeate any seeming barrier.
Non-classical physics mind-brain science is superior to all previous models on which traditional psychology and self-help are based.
QUANTUM PHYSICS MIND-BRAIN MODEL
COLLAPSE OF THE WAVE FUNCTION TO MANIFEST
THE HOLOMOVEMENT & UNDIVIDED WHOLENESS
QUANTUM TUNNELING NON-CLASSICAL EFFECT
The science on this page supports the primary purpose of this site — to empower you to be successful in all areas — in intellectual and spiritual knowledge, business, finance, health, love and relationships.
This site is personal self-transformation wisdom that is meant to be exciting and fun to learn.
---
For something to be true it must make sense to the heart and mind. But that does not mean you need a scientist to go to the next level and to create the reality you want to experience.
Many people are searching for a scientific finding that will validate what they feel on a deeper level. That is good, but if you are a person that insists on a dry traditional scientific explanation for everything, that requirement can restrict you. I am moving you closer to your own heart and intuitions as the arbiters of truth.  A greater range and experience of love and understanding is available to you. Read more.
All of this is leading to a new paradigm, the paradigm I have lived by for almost 50 years
When we look at a tree we do not see the roots, but we know a tree has roots. The same principle holds true for you. Your consciousness has a deep inner reality.
Click above to learn more
CONSCIOUSNESS IS A STATE OF MATTER: MIT
---
The metaphysical or psychological reason for an ineffective weight loss program is due to focus on the problem? Whenever we focus on a problem it quickly gets worse. This is one of the first and most basic metaphysical principles. The psychological obsession with the problem can actually cause you to gain weight.
IS EVERYTHING TAUGHT IN SCHOOL FALSE?
EVERYTHING YOU ARE EXPECTED TO BELIEVE & WERE TAUGHT IN SCHOOL IS FALSE
People want and need to believe what they were taught, but what they learned is based on fifteenth-century science which quantum physics—the study of life—proves wrong.
Click on images to read corresponding articles.
Not only is most of what we learned in school false, but it is highly disadvantageous.
THE GREAT MYTH OF MODERN MAN
Materialism, Darwin's Theory of Evolution, Freud's psychology, most theories regarding human nature in mainstream psychology, and scientific thinking in general (ideas about time & space) are all incorrect and detrimental.
FREE ARTICLES & EDUCATION
Your beliefs, thoughts and emotions create conscious units which grow and combine below your subconscious. When they reach sufficient intensity they manifest as events or objects in your life.
Everything you have learned is wrong!
I want to achieve my goals now! Click below if you want to shop for books.
Click above to learn more
The metaphysical and psychological reason why a diet often does not work is because it can generate a psychological focus on the problem. A weight loss program will not usually work if you are paying more attention to the problem than usual.
One of the first principles of metaphysics is that whatever you focus on psychologically expands.
You will need to eat less to lose weight but by thinking about food and being overweight will create additional urges to eat. Initially your efforts may work; but thought always wins a battle and unless you stop focusing on the problem you cannot force yourself to lose weight.
Metaphysics and accurate psychology tell us that it is what you think that matters most.
How can everyone be wrong?
How can everyone be wrong?
In the same way anyone thinks they are right — cognitive dissonance. They see what they want to see.
How and why you can prove anything.
Because our thoughts create our reality, the thought that our thoughts do not create our reality creates our reality. Not only are our beliefs projected into events holographically, but they also filter our perception, which is why people are always convinced they are right. Our civilization is hypnotized by the strong belief that our thoughts do not create reality. But…
"EVERYTHING WE ARE EXPECTED TO BELIEVE AND WERE TAUGHT IN SCHOOL IS WRONG! It is all absurd!
"Consciousness creates reality and thoughts form matter! If you want to be powerful you have to go by the facts about reality and that means discovering the truth! Otherwise you are as blind as a bat and ineffective as a sloth!
"Holographic Universe, by David Bohm, Albert Einstein's friend and colleague, supports that premise."
History repeats itself
The greater your formal education, the greater your conviction in the generally held false materialistic worldview tends to be. Our schools and professions are based on a false worldview and they do their best to impart it. This applies to lawyers, doctors, psychologists and many other authorities.
Quantum mechanics deals with facts, plain and simple, yet as a civilization we still do not base our lives and understanding of reality on these facts. This site and EN books do.
Who is the author of this article and website?
WHERE ARE THE BEST SITES & ARTICLES?
Click above to learn more
The reasons why a diet does not work
The mind controls the body consciousness that forms your body. Your inner psychological self-image will regulate body processes that manifest that mental picture and the beliefs you hold regarding yourself.
A person's convictions and thoughts and emotions are extremely powerful, especially when repeated or focused on. If you mentally tell yourself over and over again that you are overweight, you are going to be overweight.
The cumulative effect of many thoughts is so powerful it can transform your appearance.
"You probably know that a placebo is a sugar pill. If you are given a sugar pill and are told it will help you, it will.
"If it is not the sugar that manifests healing in the body what is it?
"By admitting that placebos work, the medical establishment recognizes the power of a single or limited thought process to heal and cure.
"But every single belief, thought and emotion has a placebo or nocebo effect.
What the medical profession measures is only a fraction of the totality of placebo effect
"When we apply metaphysical principles we change more than a few thoughts or a single expectation. To understand the extent and power of the placebo effect we must compute it for more than a single expectation of healing for a limited amount of time. We need to look at the effect of changing our habitual thoughts, attitudes, our entire worldview and emotional states.
Our inner reality is an interwoven tapestry of previous thoughts and emotions that forms our belief system. It is the entire workings that manifests. You can't measure the effect of just one thought without considering the effect of other ideas on which that thought is based. For every positive placebo you may have ten noceboes that render the the placebo only marginally effective. This is what scientists should be studying, but they are not.
NOCEBO EFFECT Smithsonian Magazine
"When we do that we will get a more accurate measure of the placebo effect.
"When you apply thought in an advanced and clinical way, as given in my books, you combine all the finest advanced methods, techniques and procedures in a powerful unified approach to create a compounded placebo effect.
"The compounding placebo effect is the thought materialization effect.
"Thoughts do materialize. When we understand that they do and apply the proper science we:
"Take control of our life.
"Quadruple the effectiveness of our thoughts.
"Get an astounding overall transformation in the quality of our life.
If a single pill placebo can give you a 25% better chance of healing, imagine what 50 or 100 beliefs/placebos operating in you can do?
It is not the pills and the operations that are saving you, it's your beliefs in them and the entire body of multiple placebos operating within you that give you all the good in your life.
Contrast that with all the noceboes that are giving you dissatisfaction and impeding progress in certain areas of your life.
Reduce the noceboes and increase the placebos and you have a formula that will work.
"Our illnesses, pandemics and disorders are a kind of healing crisis which are meant to lead us to the answers. The truth is more positive than we can presently conceive.
"We are currently in global paradigm shift."
— William Eastwood
What is actually causing the physical diseases and psychological disorders in the world today?
45

EASTWOOD
45 years of research goes into every book

THE FIRST KEY: $3.99. United Kingdom international review in 2020.

Positive focus
---
Self-esteem is a factor affecting your appearance, and low self-esteem is often the reason why a diet doesn't work for someone. What we need is a foundation for weight loss, which means a sense of self-beauty and body-esteem. You must trust your own self and inner intelligence. You need to have faith that you and your body know what they are doing.
High positive energy can help, especially appreciation for each part of your body and what it does for you. Appreciation and gratitude are very powerful.
Healthy beliefs, thoughts and effective managing of your emotional states will lead you to natural inner psychological balance and that will manifest as physical balance and an ideal weight.  But before you spontaneously arrive at an ideal weight and beautiful body you may need to apply discipline to your mind and emotions. Daily affirmations and guidance on how to use them can help you.
You have to enjoy life you have to have faith in yourself and confidence in reality and a whole host of positive and supportive beliefs in order for you to be happy and to look good and feel good within the normal weight range.
The metaphysical principles that will enable you to lose weight can be applied to any subject, and I offer ideas here that will be useful in other areas of your life also. The mind really does control everything, as you will see if you give the idea a chance.
45

EASTWOOD
45 years of research goes into every book
I have found that having patience and faith that things will work out in the long run allows everything to fall in place. This may take a long time, but it worked for me. I got a little bit overweight, but I wanted to continue eating good food because I felt deeply that I had reached a level of prosperity that I had never before achieved. I certainly didn't want to give up that sense of prosperity and abundance.
So, I did a whole host of things, some of which I will suggest to you here. But most importantly, I maintained faith in myself and just figured that I would reach the ideal weight when I found a good job and became a little more active in a natural way.
Our whole civilization is based on manipulation and control. We try to fight everything and that's not the right approach. The right approach is to have faith let go and let nature do its magic.
Where Did the Magic of Childhood Go?
You can experience any emotions or events you desire in your life. But to do that you have to project the right thoughts and emotions consistently. That is what it is all about.
The most advanced and credible science in the world (below) is leading us to the truth that shall set us free. And the truth is more positive than we can presently conceive.
We are capable of using this knowledge to create a new kind of civilization. Our problems are meant to lead us to these answers.
If you believe in Murphy's law, that what can go wrong will go wrong, let that go and begin building a belief system on the opposite premise. That will require a new worldview.
With a new worldview you can just think what you want into existence, or just say no to what you do not want. If your mind argues with you, it is likely that you have and inner judge and victim consciousness that is preventing you from achieving what you want in life.
Article continues after books.
For a limited time, purchase of any paperback through Lulu.com gives you the option of asking the author two reasonable question in one email. After purchasing book here, contact William Eastwood at WilliamEastwood@teachers.org (Must be 18 or older).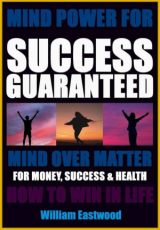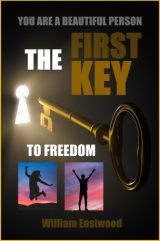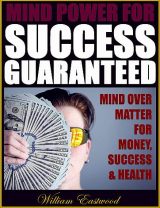 45

EASTWOOD
45 years of research goes into every book
45

EASTWOOD
45 years of research goes into every book
THIS BOOK WILL CONVEY AN IMPORTANT MESSAGE!
---
This book will explain conscious evolution. What is revealed will lead to a new civilization. Understanding will change the world as we know it. Either we accept new knowledge and thrive or we become overtaken by violence and other problems and perish.
Metaphysical Principles for Effective Weight Loss:Just say NO!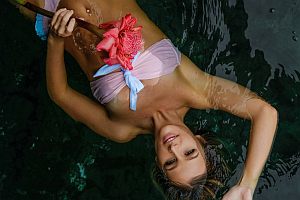 Refute doubts and refute thoughts of being overweight. Say "No, being overweight is unacceptable, or no, I am not going to overeat."
You can also deny the problem or the belief, thinking or behavior associated with the problem. To deny it is to reject it as a continuing probability. Your power and ability allows you to say no to unwanted events or circumstances. You are not powerless.
Contrary to conventional thought, denial is more powerful than focusing on the problem you want to solve. You can crush an idea on an energy level so that it will not materialize. You can say "no" firmly to prevent unwanted events.
I will often say NO to the possibility of a probability (unwanted even) that is not acceptable to me.
My statement of denial has to be backed by energy and conviction to be effective. But it does work for me, and it is a good way to stop worry and to get energy moving in the right direction.
To lose weight you may need that same level of resolve. It is just not going to be acceptable for you to be overweight and hence it is not going to happen. You are going to lose the weight you have.
---
"Where there's a will there's a way."
— Albert Einstein
---
Take things one step at a time. You don't have to know how you are going to do it, only that you will, while knowing that you are willing to do what it takes, and will.
Later on, you may use a range of more gentle affirmation repeatedly affirming that in the overall you are going to eat less, as well as at specific times or regarding certain foods.
Say both future and present tense affirmations. Daydream about how you are going to eat less and look great, while affirm you will, and at other times affirm it is already so (the present tense belief that the condition desired is already a reality).
These affirmations should feel good. If you make something hard to do it is far less likely to work.
For this reason, it is good to focus on how good it feels to be in control, following through, feeling lighter, etc. And certainly, adopt these feelings in advance once you have resolved that this is going to be your new reality.
It is these feelings felt in advance that are going to manifest the reality and outcome desired.
Usually people do the opposite, and that is why they fail.
---
"We cannot solve our problems with the same thinking we used when we created them."
– Albert Einstein
---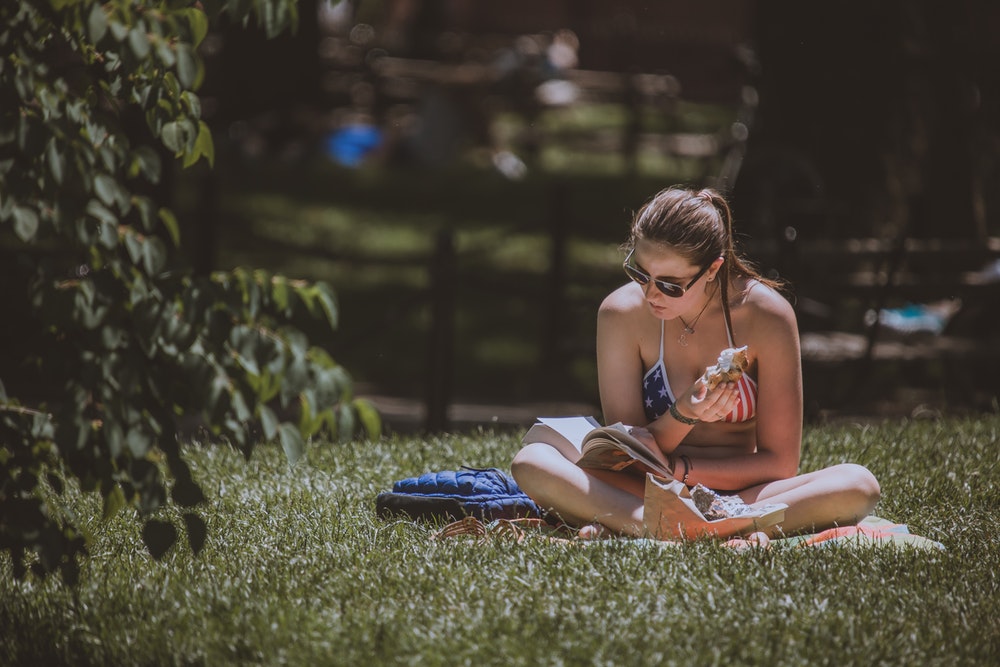 Focus on the feeling of the outcome you want
This principle can be applied to any problem.
I want to help you eliminate all your problems.
45

EASTWOOD
45 years of research goes into every book
.
---
The human race will be saved!
---
A new unifying principle is the only solution to save humanity from the potential destruction that exists at this time in history.
Our very survival is now at stake, and that is why I am grateful that I can help at this time to make a difference and help to move the human race in the most beneficial direction possible.
A highly recommended article.
Eastwood founded the Altruistic Movement (below).
45

EASTWOOD
45 years of research goes into every book
What happened?
---
.
There are many problems in the world today
---
TRANSFORM AND IMPROVE YOUR LIFE IN EVERY POSSIBLE WAY
---
Help to put an end to starvation in the world... children suffering... human rights violations... conflicts and more by buying a book. (see: EN mission statement).
When you buy a book, consider it a donation helping people around the world (see: Mission Great Civilization).
---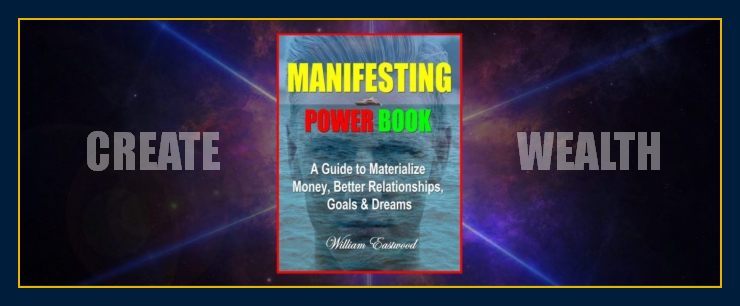 If you are unable to afford a book, the daily affirmation page can get you started on your way to materializing all your goals and aspirations.
Affirmations are the science of reprogramming the mind for success. Everything we have been taught is wrong, yet our beliefs and thinking habits often resist our efforts to change them. This is why our affirmation science is needed. We are providing what the people of the world are asking for.
Click on the spinning globe at the top of any page to go to the day's affirmation page.
Author of Earth Network articles and books.
"I appreciate people supporting my work because I paid a high price to be the first to bring this knowledge to the world.
What do you want to create? Eastwood's methods of achieving goals are based on new scientific paradigm of University of London physicist David Bohm, a former protégé of Einstein's and over 45-years of research and application. These methods work. Begin now to create the reality you have only dreamed of with William Eastwood as your guide.
There is an amazing story behind this site and books. There are huge changes taking place in the world. The forerunners are running up against those barriers that prevent progress in the world.
"Great spirits have always encountered violent opposition from mediocre minds."
― Albert Einstein
---
Click above to learn more
TWO OF 12 POPULAR BOOKS BY WILLIAM EASTWOOD
   
THE FIRST KEY: $3.99

Phoenix

International 5 STAR Review
Verified Purchase

I have read many reviews on many books which rave about the content. However, this is the book which sets it all out: scientifically describing how we create reality. Go on ,I dare you, pick it up and read it…you won't, no can't , be left in the same place when you have finished it. Essential information is contained within. You have been warned!!
Paperback / eBook DIRECT FROM MANUFACTURER - most reliable source -fastest delivery - lowest price.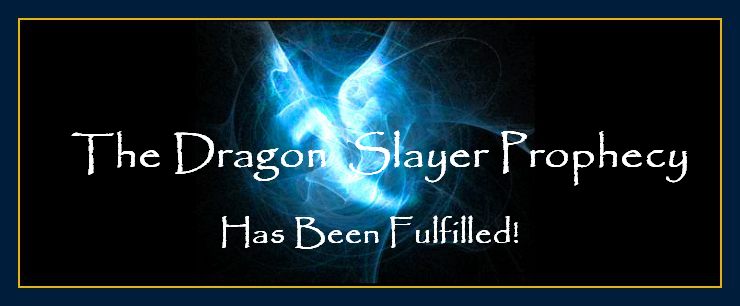 The Dragon Slayer prophecy is a fantastic prediction made in the previous century. The TRUMP RIOT article and my SOLUTION to violence, COVID-19 and other mainstream issues are part of what was predicted.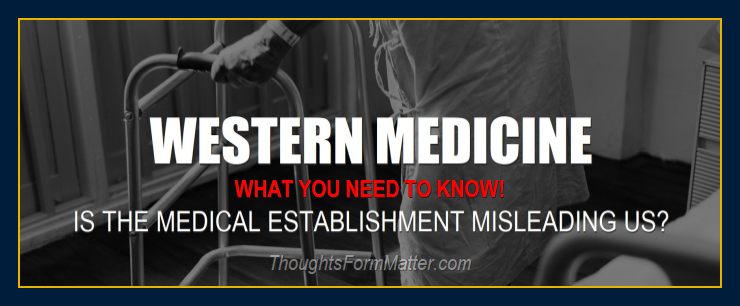 Take your country back from primitive superstition, violence and ignorance.
Enter the new future
Knowledge can change the world as we know it.
[/su_expand]
.
"Consciousness is altruistic, and that means you are an amazing, powerful and beautiful person."
— William Eastwood, Altruistic Movement & Earth Network founder (to allocate humanitarian aid to where it is needed most in the world and assist civilization through specialized education).
Originator of: C = Ef = M
Age 12 to 19 helped achieve U.S. energy independence.
I dropped my solar work at age 19 to do something more important for the world.
"We can literally change the course of civilization by lifting the race to a higher path through implementing "The Solution…"
— Mario Fusco TP.D, RS.D, BS.C.
— Endorsement of "The Solution…" (the first of 15 books).
Four websites with over 100 free articles to help you create what you want in life. The truth about reality no one else tells you.
Activist standing up to those in power who hold humanity back.
See "Lineage" / "The Dragon Slayer Prophecy" / trash to treasure pages for more information.
Blood descendent General Jimmy Doolittle, WW2 hero who turned the tide in the war, Clint Eastwood, famous actor, Descendant of Two Kings of England, (John, signer of the Magna Carta) and Reverend Peck, founder of Hartford Colony, Capitol of the Constitution State, USA.
PLATFORMS:
ThoughtsCreateMatter.com
MindOverMatterPower.com
MindFormsMatter.com
ThoughtsFormMatter.com
DIET DOESN'T WORK: Metaphysical & Psychological Reason for Ineffective Weight Loss Program
Copyright © 2019, 2020, 2021, By: William Eastwood.
Primary article concludes here.
---
FOUR SCIENTIFIC EDUCATIONAL SITES — ONE PHILOSOPHY
A singleAMAZING philosophy!
100's of articles!
4 EN websites!
They are meant to be used together.
Click between them!
Click below for list of articles.
Click below for master page.
Thoughts form matter links
---
Consciousness creates matter scientific proof and facts: All pre-Western European and indigenous cultures believed that the entire universe was alive. The too-numerous-to-count nature gods of pre-western civilization are attempts to describe wave-particle duality. Click here to read more on consciousness creates matter.
---
NOTE: If you go to the beach feeling attractive, that action affirms to the subconscious that your feeling is correct and that you do look great. The subconscious then materializes the condition of being more attractive. As a result, others notice how attractive you look. Your attractiveness actually increases.
---
THOUGHTS MATTER: DIETS DON'T WORK
You can create a perfect body and life. Do things because you love to do them, not because you think you have to or because something is wrong.
---
Categories: DIET DOESN'T WORK: Metaphysical & Psychological Reason for Ineffective Weight Loss Program. How to Create a perfect Body & Life. How thoughts create body health and solve problems. Can thoughts form and create matter and reality? Metaphysical & Psychological Reason for Ineffective Weight Loss Program. Metaphysical & Psychological Reason your diet doesn't, can't or won't work. Click on our site & books to learn more.
DIET DOESN'T WORK: Metaphysical & Psychological Reason for Ineffective Weight Loss Program
Problems are solved by withdrawing energy from the psychological cause. Weight gain is a result of psychological causes.
If you eat too much, if you eat the wrong food, and/or your body does not burn it off, the underlying reason is psychological.
It's far better to form the image of the ideal in your mind, and change your lifestyle because you love who you are and what you look like. This principle can be applied to any problem.
The concepts conveyed in this website are within these books.

www.ThoughtsFormMatter.com