---

DIET DOESN'T WORK: Metaphysical & Psychological Reason for Ineffective Weight Loss Program
The metaphysical and psychological reason why a diet often does not work is because it can generate a psychological focus on the problem. A weight loss program will not usually work if you are paying more attention to the problem than usual.
One of the first principles of metaphysics is that whatever you focus on psychologically expands.
You will need to eat less to lose weight but by thinking about food and being overweight will create additional urges to eat. Initially your efforts may work; but thought always wins a battle and unless you stop focusing on the problem you cannot force yourself to lose weight.
Metaphysics and accurate psychology tell us that it is what you think that matters most.
Click above to learn more
The reasons why a diet doesn't work
The mind controls the body consciousness that forms your body. Your inner psychological self-image will regulate body processes that manifest that mental picture and the beliefs you hold regarding yourself.
A person's convictions and thoughts and emotions are extremely powerful, especially when repeated or focused on. If you mentally tell yourself over and over again that you are overweight, you are going to be overweight.
The cumulative effect of many thoughts is so powerful it can transform your appearance.
"EVERYTHING WE ARE EXPECTED TO BELIEVE & WERE TAUGHT IN SCHOOL IS WRONG! It is all absurd!
"Consciousness creates reality and thoughts form matter! If you want to be powerful you have to go by the facts about reality and that means discovering the truth! Otherwise you are as blind as a bat and ineffective as a sloth!
"You probably know that a placebo is a sugar pill. If you are given a sugar pill and are told it will help you, it will.
"If it is not the sugar that manifests healing in the body what is it?
"By admitting that placebos work, the medical establishment recognizes the power of a single or limited thought process to heal and cure.
"But every single belief, thought and emotion has a placebo or nocebo effect.
"When we apply metaphysical principles we change more than a few thoughts or a single expectation. To understand the extent and power of the placebo effect we must compute it for more than a single expectation of healing for a limited amount of time. We need to look at the effect of changing our habitual thoughts, attitudes, our entire worldview and emotional states.
Our inner reality is an interwoven tapestry of previous thoughts and emotions that forms our belief system. It is the entire workings that manifests. You can't measure the effect of just one thought without considering the effect of other ideas on which that thought is based. For every positive placebo you may have ten nocebos that render the the placebo only marginally effective. This is what scientists should be studying, but they are not.
NOCEBO EFFECT Smithsonian Magazine
"When we do that we will get a more accurate measure of the placebo effect.
"When you apply thought in an advanced and clinical way, as given in my books, you combine all the finest advanced methods, techniques and procedures in a powerful unified approach to create a compounded placebo effect.
"The compounding placebo effect is the thought materialization effect.
"Thoughts do materialize. When we understand that they do and apply the proper science we:
"Take control of our life.
"Quadruple the effectiveness of our thoughts.
"Get an astounding overall transformation in the quality of our life.
If a single pill placebo can give you a 25% better chance of healing, imagine what 50 or 100 beliefs/placebos operating in you can do?
It is not the pills and the operations that are saving you, it's your beliefs in them and the entire body of multiple placebos operating within you that give you all the good in your life.
Contrast that with all the nocebos that are giving you dissatisfaction and impeding progress in certain areas of your life.
Reduce the nocebos and increase the placebos and you have a formula that will work.
"Our illnesses, pandemics and disorders are a kind of healing crisis which are meant to lead us to the answers. The truth is more positive than we can presently conceive.
"We are currently in global paradigm shift."
— William Eastwood
Metaphysical & Psychological Reason for Ineffective Weight Loss Program
Self-esteem is a factor affecting your appearance, and low self-esteem is often the reason why a diet doesn't work for someone. What we need is a foundation for weight loss, which means a sense of self-beauty and body-esteem. You must trust your own self and inner intelligence. You need to have faith that you and your body know what they are doing.
High positive energy can help, especially appreciation for each part of your body and what it does for you. Appreciation and gratitude are very powerful.
Healthy beliefs, thoughts and effective managing of your emotional states will lead you to natural inner psychological balance and that will manifest as physical balance and an ideal weight.  But before you spontaneously arrive at an ideal weight and beautiful body you may need to apply discipline to your mind and emotions. Daily affirmations and guidance on how to use them can help you.
You have to enjoy life you have to have faith in yourself and confidence in reality and a whole host of positive and supportive beliefs in order for you to be happy and to look good and feel good within the normal weight range.
The metaphysical principles that will enable you to lose weight can be applied to any subject, and I offer ideas here that will be useful in other areas of your life also. The mind really does control everything, as you will see if you give the idea a chance.
I have found that having patience and faith that things will work out in the long run allows everything to fall in place. This may take a long time, but it worked for me. I got a little bit overweight, but I wanted to continue eating good food because I felt deeply that I had reached a level of prosperity that I had never before achieved. I certainly didn't want to give up that sense of prosperity and abundance.
So, I did a whole host of things, some of which I will suggest to you here. But most importantly, I maintained faith in myself and just figured that I would reach the ideal weight when I found a good job and became a little more active in a natural way.
Our whole civilization is based on manipulation and control. We try to fight everything and that's not the right approach. The right approach is to have faith let go and let nature do its magic.
You can experience any emotions or events you desire in your life. But to do that you have to project the right thoughts and emotions consistently. That is what it is all about.
The most advanced and credible science in the world (below) is leading us to the truth that shall set us free. And the truth is more positive than we can presently conceive.
We are capable of using this knowledge to create a new kind of civilization. Our problems are meant to lead us to these answers.
If you believe in Murphy's law, that what can go wrong will go wrong, let that go and begin building a belief system on the opposite premise. That will require a new worldview.
With a new worldview you can just think what you want into existence, or just say no to what you do not want. If your mind argues with you, it is likely that you have and inner judge and victim consciousness that is preventing you from achieving what you want in life.
Article continues after books.
Click above for more information.
Click above for more information.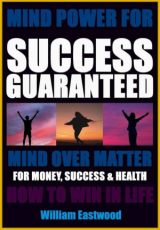 Click above for more information.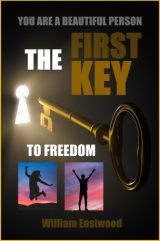 Click above for more information.

Click above for more information.

Click above for more information.
Click above for more information.
Click above for more information.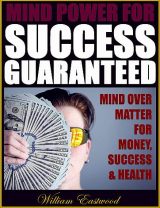 Click above for more information.
Click above for more information.
Click above to learn more
Metaphysical Principles for Effective Weight Loss:Just say NO!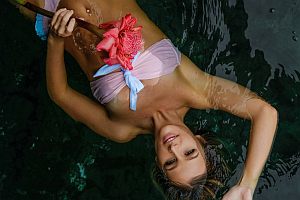 Refute doubts and refute thoughts of being overweight. Say "No, being overweight is unacceptable, or no, I am not going to overeat."
You can also deny the problem or the belief, thinking or behavior associated with the problem. To deny it is to reject it as a continuing probability. Your power and ability allows you to say no to unwanted events or circumstances. You are not powerless.
Contrary to conventional thought, denial is more powerful than focusing on the problem you want to solve. You can crush an idea on an energy level so that it will not materialize. You can say "no" firmly to prevent unwanted events.
I will often say NO to the possibility of a probability (unwanted even) that is not acceptable to me.
My statement of denial has to be backed by energy and conviction to be effective. But it does work for me, and it is a good way to stop worry and to get energy moving in the right direction.
To lose weight you may need that same level of resolve. It is just not going to be acceptable for you to be overweight and hence it is not going to happen. You are going to lose the weight you have.
---
"Where there's a will there's a way."
— Albert Einstein
---
Take things one step at a time. You don't have to know how you are going to do it, only that you will, while knowing that you are willing to do what it takes, and will.
Later on, you may use a range of more gentle affirmation repeatedly affirming that in the overall you are going to eat less, as well as at specific times or regarding certain foods.
Say both future and present tense affirmations. Daydream about how you are going to eat less and look great, while affirm you will, and at other times affirm it is already so (the present tense belief that the condition desired is already a reality).
These affirmations should feel good. If you make something hard to do it is far less likely to work.
For this reason, it is good to focus on how good it feels to be in control, following through, feeling lighter, etc. And certainly, adopt these feelings in advance once you have resolved that this is going to be your new reality.
It is these feelings felt in advance that are going to manifest the reality and outcome desired.
Usually people do the opposite, and that is why they fail.
---
"We cannot solve our problems with the same thinking we used when we created them."
– Albert Einstein
---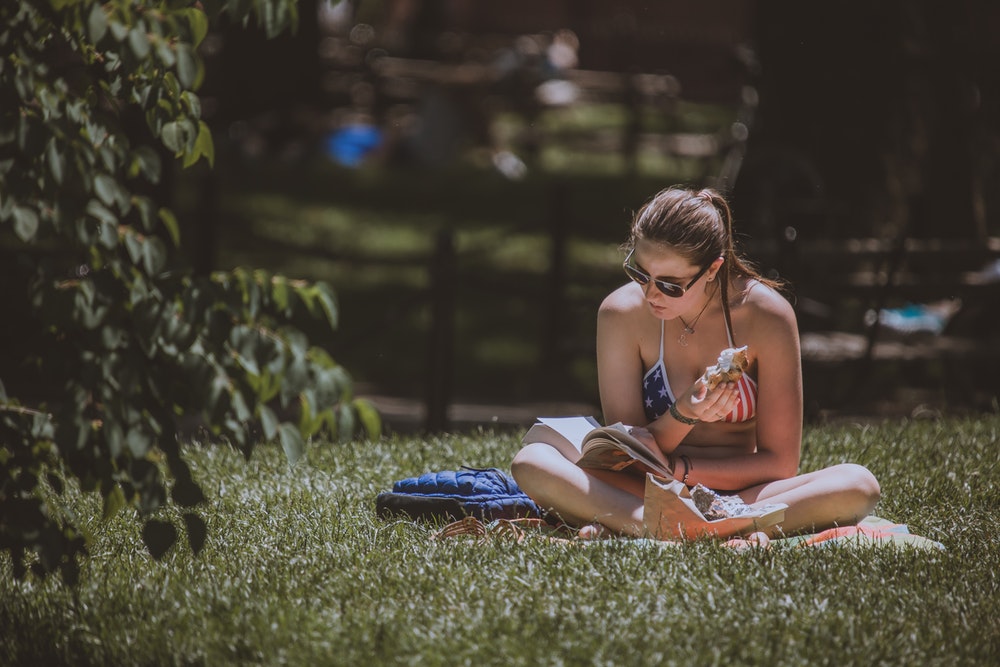 Click above to learn more
Focus on the feeling of the outcome you want
This principle can be applied to any problem.
I want to help you eliminate all your problems.
Click above to learn more