---
DIET DOESN'T WORK: Metaphysical & Psychological Reason for Ineffective Weight Loss Program
---
Why doesn't my diet work?
What is the metaphysical or psychological reason for an ineffective weight loss program?
I will answer these questions now.
The Inner UN.
Why doesn't my diet work?
---
Your diet may not work because overeating has psychological causes. It is not because you have no self-control. You are actually overeating because you are getting something out of it. Find out what it is.
Ask yourself what you are getting out of overeating. Keep asking. Don't look at it through a negative lens. You are eating too much because you want to. Look at the benefits. What are the benefits of overeating?
Often subconscious associations are driving our overeating. You overeat because of….
Fill your time with high-priority meaningful priorities. We often eat too much because we are not being fulfilled by following our individual passions and natural interests.
Your metabolism will slow down when you do not speak up, meaning you hold your opinion in.
See the magnificence of the world
---
See the upsides of what you think is down and the downside of what you think is up. This breaks the habit of seeing things as either good or evil. The things that you disliked or thought were evil in your life probably caused you to take some kind of action that was beneficial to you.
See the balance in the universe and open your eyes.
Don't focus on what you don't want
---
Diets do not always work, or they make you gain weight because they cause you to focus on the problem and the belief that you are overweight. Whatever you believe and focus on grows.
It is not strictly thoughts manifesting, it's a problem of eating too much because you believe you are overweight.
For a diet to work you must not think of it as being a diet. Create a new self image. With determination and resolve you can make this method work.
"I have exactly what you want to read today."
— William Eastwood.
International Philosophy
500 ARTICLES
RARE & POWERFUL KNOWLEDGE FOUND NOWHERE ELSE
The solution to all problems, public and private! Click above to begin a journey like no other!
Why doesn't my diet work? What is the metaphysical or psychological reason for an ineffective weight loss program?
A whole new worldview can help you. A positive and accurate worldview many be what you need for anything to work in your life. Because both thoughts and matter are electromagnetic energy, thoughts can create and alter matter.
Click above to learn more
Raising self-esteem can help a person to lose weight.
"Consciousness is altruistic, and that means that you are an amazing, powerful and beautiful person."
— William Eastwood
The best way to make a diet work is to use affirmations to change thinking patterns. I provide a daily affirmation post with instructions on how to make affirmations work to help you achieve any goal.
"Problems cannot be solved with the same mind set that created them.
"A new type of thinking is essential if mankind is to survive and move toward higher levels. ― Albert Einstein
Why doesn't my diet work? What is the metaphysical or psychological reason for an ineffective weight loss program?
What is the metaphysical or psychological reason for an ineffective weight loss program?
---
The metaphysical or psychological reason for an ineffective weight loss program is sometimes due to our focus on the problem. Whenever we focus on a problem, it tends to get worse. This is one of the first and most basic metaphysical principles. The psychological obsession with the problem can actually cause you to gain weight.
The world is in a dangerous trance
---
The world is in a dangerous trance, under an unnecessary damaging collective hypnosis.
---
The world is not dealing with facts of existence, but is believing whatever they want to believe, and this is a dangerous situation. The true nature of reality is actually much more positive than most people want to believe.
Most people don't know how reality works. The inability of a person to accept something that is opposed to their worldview is called cognitive dissonance, and this is the reason for the division and problems we are facing in the world today.
How you are creating a three-dimensional movie—your life
---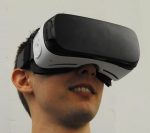 Imagine that in your living room you put on a holographic headset. At the click of a switch, you seem to no longer be in your living room.
Your senses are now telling you that you are actually on a tropical beach. As you reach down to touch the imaginary sand, sensor pads in gloves you are wearing give the sensation of pressure on your fingers.
This is an analogy to explain the purpose of your body and brain. Your body and brain are like a holographic headset that allows you to perceive a 3D movie you call your life.
You are not moving through time and space from birth to death―THAT IS THE PROJECTION YOU ARE CREATING.
William Eastwood at age seven.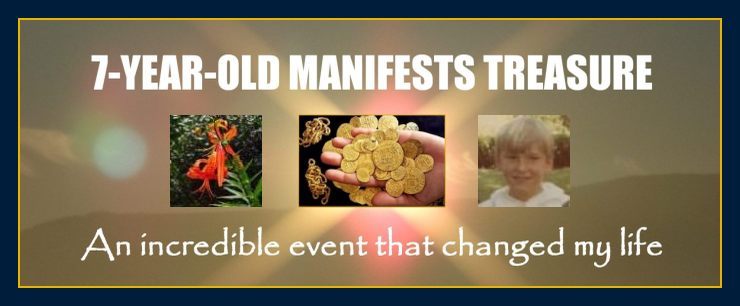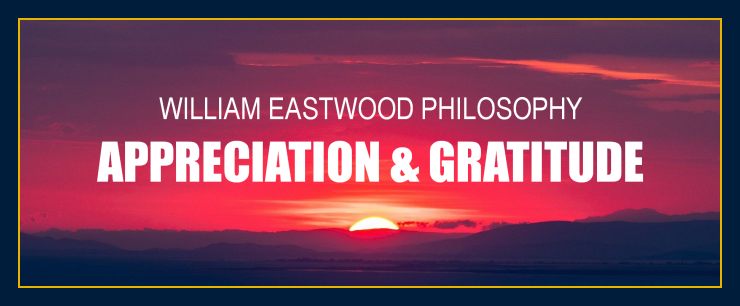 The metaphysical and psychological reason why a diet often does not work is because it can generate a psychological focus on the problem. A weight loss program will not usually work if you are paying more attention to the problem than usual.
One of the first principles of metaphysics is that whatever you focus on psychologically expands.
You will need to eat less to lose weight but by thinking about food and being overweight will create additional urges to eat. Initially your efforts may work; but thought always wins a battle and unless you stop focusing on the problem you cannot force yourself to lose weight.
Metaphysics and accurate psychology tell us that it is what you think that matters most.
"I can get you out of your current situation, no matter what it is, and it's completely free." — William Eastwood.
How to reset the mind
---
YOUR WAY OUT OF UNWANTED CIRCUMSTANCES
---
My daily affirmations and guidance post.
Get out of unwanted experience and into the life you desire.
Success is as easy as your next thought.
By going to my daily affirmation page, you can bring success and happiness into your life immediately. Keep going and you will keep it there. Do nothing and nothing will happen.
---
FREEDOM  POWER  CREATION  ENERGY  SUGGESTION  FORMS YOUR LIFE  AND CREATES WHO YOU ARE.  BEGIN YOUR TRUE LIFE.  BE WHO YOU WANT TO BE.  HAVE WHAT  WANT TO HAVE
This daily post is designed to help you. You can extract yourself from the most difficult circumstances, and you can manifest your dreams and goals. If you read the affirmations on the affirmation page first thing when you wake up, you will change what happens on that day. If you continue every morning, you will change your whole life. But if you don't go to this page, don't follow your intuition, or don't apply the principles, nothing will happen.
The way to make anything work is to think properly. Learning affirmations is the best way to take control of your mind. But what happens is that from minute to minute we forget the principles we are learning.
There is a solution to this problem. It is best to have a book on your kitchen table or to leave my affirmation page on the phone accessible. Every so often review concepts. As you flip through pages you are reminded of valuable principles and how to think in highly beneficial ways.
The two books below are ideal for the process I just described.
45

EASTWOOD
45 years of research goes into every book
What are you going to do to change your life?
---
45

EASTWOOD: 45-years of research goes into every publication
A powerful gift to yourself or others
---
Why doesn't my diet work? What is the metaphysical or psychological reason for an ineffective weight loss program?
The reasons why a diet does not work
---
The mind controls the body consciousness that forms your body. Your inner psychological self-image will regulate body processes that manifest that mental picture and the beliefs you hold regarding yourself.
A person's convictions and thoughts and emotions are extremely powerful, especially when repeated or focused on. If you mentally tell yourself over and over again that you are overweight, you are going to be overweight.
The cumulative effect of many thoughts is so powerful it can transform your appearance.
"You probably know that a placebo is a sugar pill. If you are given a sugar pill and are told it will help you, it will.
"If it is not the sugar that manifests healing in the body what is it?
"By admitting that placebos work, the medical establishment recognizes the power of a single or limited thought process to heal and cure.
"But every single belief, thought and emotion has a placebo or nocebo effect.
"When we apply metaphysical principles we change more than a few thoughts or a single expectation. To understand the extent and power of the placebo effect we must compute it for more than a single expectation of healing for a limited amount of time. We need to look at the effect of changing our habitual thoughts, attitudes, our entire worldview and emotional states.
Our inner reality is an interwoven tapestry of previous thoughts and emotions that forms our belief system. It is the entire workings that manifests. You can't measure the effect of just one thought without considering the effect of other ideas on which that thought is based. For every positive placebo you may have ten noceboes that render the the placebo only marginally effective. This is what scientists should be studying, but they are not.
NOCEBO EFFECT Smithsonian Magazine
"When we do that we will get a more accurate measure of the placebo effect.
"When you apply thought in an advanced and clinical way, as given in my books, you combine all the finest advanced methods, techniques and procedures in a powerful unified approach to create a compounded placebo effect.
"The compounding placebo effect is the thought materialization effect.
"Thoughts do materialize. When we understand that they do and apply the proper science we:
"Take control of our life.
"Quadruple the effectiveness of our thoughts.
"Get an astounding overall transformation in the quality of our life.
If a single pill placebo can give you a 25% better chance of healing, imagine what 50 or 100 beliefs/placebos operating in you can do?
It is not the pills and the operations that are saving you, it's your beliefs in them and the entire body of multiple placebos operating within you that give you all the good in your life.
Contrast that with all the noceboes that are giving you dissatisfaction and impeding progress in certain areas of your life.
Reduce the noceboes and increase the placebos and you have a formula that will work.
"Our illnesses, pandemics and disorders are a kind of healing crisis which are meant to lead us to the answers. The truth is more positive than we can presently conceive.
"We are currently in global paradigm shift."
— William Eastwood
Why doesn't my diet work? What is the metaphysical or psychological reason for an ineffective weight loss program?
What is actually causing the physical diseases and psychological disorders in the world today?
Why doesn't my diet work? What is the metaphysical or psychological reason for an ineffective weight loss program?
"As our circle of knowledge expands, so does the circumference of darkness surrounding it."
― Albert Einstein
Humans have been pulling other humans down for generations. This is done in many ways. The core belief of our civilization is a miscalculation that is driving humanity's problems. Negativity and degradation are out of control. The world is in a downward spiral. The Altruism Code stops it all now.
50

years of research goes into every publication
A new international constitution to unite the world
---
A constitution for individuals and nations
---
The Altruism Code provides the way and the means
---
THE ALTRUISM CODE  is a reset button for civilization. Lets put an end to cruelty in the world and begin creating something better.
Seeming evils from the war in Ukraine to evictions, incarcerations and lawsuits are symptoms of a flawed model rather than flawed people.
Civilization is in transition. Great sweeping changes are taking place. If you take this path, you will not be adversely affected by moving with the mass currents, but will instead move in the right direction with the right science. We will be creating a new civilization.
"The Altruism Code - Your Protection" — A Constitution for a new civilization
Positive focus
---
Self-esteem is a factor affecting your appearance, and low self-esteem is often the reason why a diet doesn't work for someone. What we need is a foundation for weight loss, which means a sense of self-beauty and body-esteem. You must trust your own self and inner intelligence. You need to have faith that you and your body know what they are doing.
High positive energy can help, especially appreciation for each part of your body and what it does for you. Appreciation and gratitude are very powerful.
Healthy beliefs, thoughts and effective managing of your emotional states will lead you to natural inner psychological balance and that will manifest as physical balance and an ideal weight.  But before you spontaneously arrive at an ideal weight and beautiful body you may need to apply discipline to your mind and emotions. Daily affirmations and guidance on how to use them can help you.
You have to enjoy life you have to have faith in yourself and confidence in reality and a whole host of positive and supportive beliefs in order for you to be happy and to look good and feel good within the normal weight range.
The metaphysical principles that will enable you to lose weight can be applied to any subject, and I offer ideas here that will be useful in other areas of your life also. The mind really does control everything, as you will see if you give the idea a chance.
The most advanced and credible science in the world (below) is leading us to the truth that shall set us free. And the truth is more positive than we can presently conceive.
We are capable of using this knowledge to create a new kind of civilization. Our problems are meant to lead us to these answers.
If you believe in Murphy's law, that what can go wrong will go wrong, let that go and begin building a belief system on the opposite premise. That will require a new worldview.
With a new worldview you can just think what you want into existence, or just say no to what you do not want. If your mind argues with you, it is likely that you have and inner judge and victim consciousness that is preventing you from achieving what you want in life.
Metaphysical Principles for Effective Weight Loss:Just say NO!
---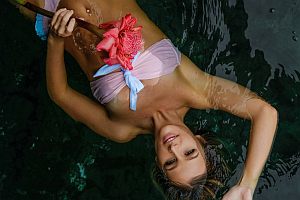 Refute doubts and refute thoughts of being overweight. Say "No, being overweight is unacceptable, or no, I am not going to overeat."
You can also deny the problem or the belief, thinking or behavior associated with the problem. To deny it is to reject it as a continuing probability. Your power and ability allows you to say no to unwanted events or circumstances. You are not powerless.
Contrary to conventional thought, denial is more powerful than focusing on the problem you want to solve. You can crush an idea on an energy level so that it will not materialize. You can say "no" firmly to prevent unwanted events.
I will often say NO to the possibility of a probability (unwanted even) that is not acceptable to me.
My statement of denial has to be backed by energy and conviction to be effective. But it does work for me, and it is a good way to stop worry and to get energy moving in the right direction.
To lose weight you may need that same level of resolve. It is just not going to be acceptable for you to be overweight and hence it is not going to happen. You are going to lose the weight you have.
---
"Where there's a will there's a way."
— Albert Einstein
---
Take things one step at a time. You don't have to know how you are going to do it, only that you will, while knowing that you are willing to do what it takes, and will.
Later on, you may use a range of more gentle affirmation repeatedly affirming that in the overall you are going to eat less, as well as at specific times or regarding certain foods.
Say both future and present tense affirmations. Daydream about how you are going to eat less and look great, while affirm you will, and at other times affirm it is already so (the present tense belief that the condition desired is already a reality).
These affirmations should feel good. If you make something hard to do it is far less likely to work.
For this reason, it is good to focus on how good it feels to be in control, following through, feeling lighter, etc. And certainly, adopt these feelings in advance once you have resolved that this is going to be your new reality.
It is these feelings felt in advance that are going to manifest the reality and outcome desired.
Usually people do the opposite, and that is why they fail.
---
"We cannot solve our problems with the same thinking we used when we created them."
– Albert Einstein
---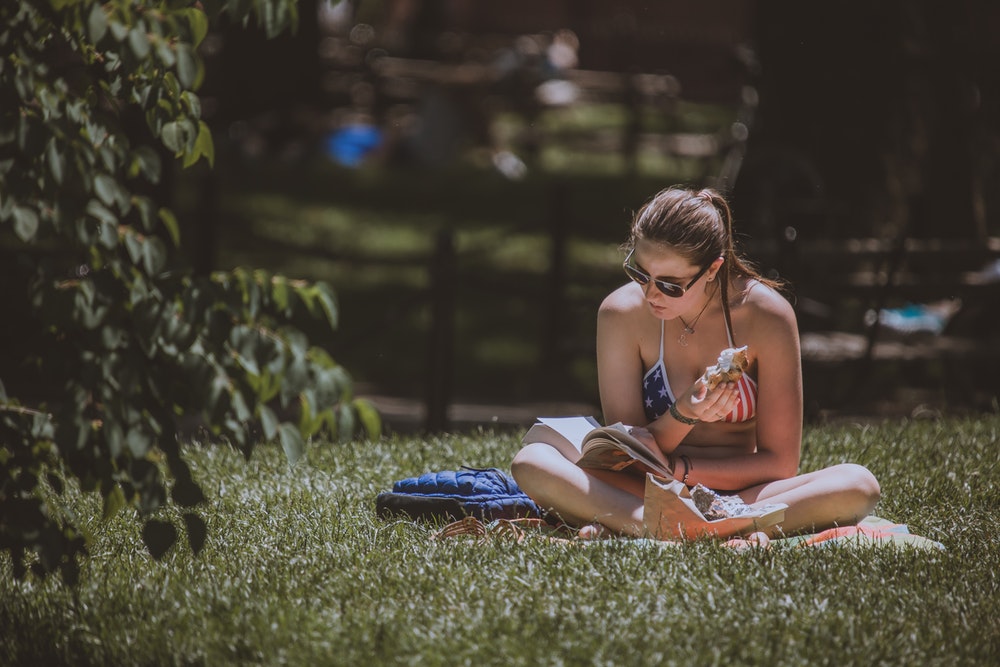 Focus on the feeling of the outcome you want
This principle can be applied to any problem.
I want to help you eliminate all your problems.
---
Beautiful • Extensive • Advanced
New edition 2023.
50

years of research goes into every publication
YOU ARE A BEAUTIFUL PERSON 
---
A complete course with everything you need to know to create what you want in life that emphasizes the fact that your spirit is altruistic.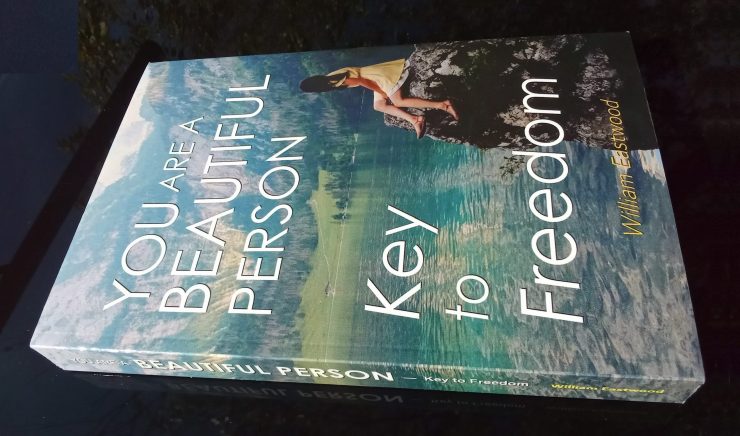 The magical investment value of books and affirmations
---
You are like a bank vault filled with money, gold and precious jewels. Every positive thought is a deposit. Every negative thought is a withdrawal. Your life is the interest. Shallow positive thoughts are like gold plated jewels and play money. Wisdom and understanding combined with solid belief and quality affirmations are like solid 24 karat gold and real diamonds. These are the thoughts that build integrity and value and procure high return on investment.
Every object in your environment is an extension of your energy. A physical book is a connection to the part of your inner self that "created" the book and understands the content. A book on a table next to you connects you to all those people who hold the knowledge associated with the book.
Every object around you is a holographic projection of your mind that connects you to the innermost portion of your soul that creates them.
If you want to break old patterns and habits of perception, bring books full of light and affirmations into your life and remain centered on what they represent — the truth you are bringing out within yourself by having them in your presence. Once you materialize something in your life, an energy pathway through which the object or event is created and maintained continues to exist, even when the object or event is long-gone.
A single affirmation is only a small deposit, but wealth and prosperity can only be built a single thought or act at a time. A mind that thinks in affirmations transforms everything it touches to gold. You begin the journey by surrounding yourself with good books. When you do that, everything around you speaks quality and intelligent love — the invisible infinite potential of which you are composed. That includes the qualities of prosperity, natural power, right and integrity.
Force yourself to continuously review beneficial concepts to keep them alive in your mind. Develop a realistic positive attitude. Keep your metaphysical books open to highlighted material and review it every day. Find something important to focus on daily. Rescript your mind one thought at a time; and when you do, commit to going all the way. Half-truths are like coal wrapped in holiday paper. Adopt a baseline of non-linear time thinking.
If you do this faithfully, your entire reality will begin to change for the better.
Again, because this is so important, when you manifest something positive, such as a book that represents the truth and the answers you are seeking, maintain that book and whatever represents what you want in your life as best you can.  This creates an energy pathway for more of the same to come through into your life. It also connects you with the author and all others who are connected to the object and/or information it represents.
To keep concepts alive, repeat them in your mind over and over again. This is how you rescript your mind and change your reality. Our audio book — "How Do I Make this the Best Day Possible —  Manifest While You Sleep" — is the perfect tool to reprogram your mind with everything you want to invite into your self and life. Just listen to it while you are going to sleep and you will have technicolor dreams of your most sacrosanct ambitions. Your unlimited potential is 100% a factor of what you input — the investment through whose interest will be the life you were meant to live.
This is the only way you can change the patterns in your life. If you want to materialize a better-quality physical experience, this is what you do. You bring what you want into your reality through your thoughts. I have done this, and I always have my favorite, most powerful books at arm's reach. I constantly review key points. You may want to create a kind of pulpit (as I have done) where you can keep books open to pages with highlighted text.
I urge you to buy whatever books you can comfortably afford from your favorite metaphysical authors. There are many other benefits in doing so. A purchase is an affirmation of your manifesting power and prosperity, and it is a testament of your determination to improve yourself and your life.
Practically and symbolically, correctly made purchases are extremely important, not just to you, but to all those who make these metaphysical books available to you.
As a heart pumps blood, the vacuum created in each pulse draws in more blood, and this is how energy behaves. You must give or outflow energy to receive. In religion and spirituality, this is behind the Golden Rule concept.
Your most valuable possession will always be yourself. If you do not invest in you, then you are saying that you are not important. Those who do not invest in improving themselves and their abilities, do not draw more (ability, quality, etc.) from the universe.
Learn to manifest quality and value in yourself. Learn the art and science of living a good life and manifesting what you want in life. Bring forth that which you seek.
When we awaken to our true nature, we begin to realize that we are supported and graced by an altruistic consciousness of which we are a part. When we become aware of how the universe works, we begin to notice how the universe bends in our direction and works to our advantage. We realize that from our best feelings, thoughts, intents and expectations flow fortunate, synchronistic events.
An entirely new worldview begins to set in. This is when an unquenchable thirst for positive metaphysical concepts will overtake you. The sacred tonic of fulfillment is the highest level thinking of which you are capable. Affirmations are the elixir of happiness, achievement and dreams, from which flows a greater fulfillment than we can imagine in our most wondrous moments.
"There are ways to use this science to make money. Wealth and personal safety are easy. I owned three large historic homes on the coast of Maine in 1985, at age 22, because this philosophy WORKS LIKE MAGIC!"
The secrets in all my books can be used to achieve any goal, no matter what it is. Every book is loaded with tips, secrets and insights that will help you to manifest your goals and dreams. Nothing is a higher priority than your own self and life. The path to your dreams is right here.
Click image for available William Eastwood books
By purchasing through our trusted book manufacturer (Lulu.com) you get these books DIRECTLY FROM THE MANUFACTURER.
EASTWOOD
"You are on one of my six inner UN World Help websites that offer hundreds of free articles to empower you to succeed with advanced philosophy based on quantum theory. Nothing else like this exists in the world today. The only ads on these sites are for my own books and articles. I do not take or share your information or email address. I do not send you any information. There are no cookies, no scams or gimmicks, just safe sites you can read at your own leisure."
— William Eastwood.
Over

500

free articles!
Over

500

free articles!
DIET DOESN'T WORK: Metaphysical & Psychological Reason for Ineffective Weight Loss Program
---
Copyright © 2019, 2020, 2021, 2022, 2023, By: William Eastwood.
Primary article concludes here.
William Eastwood is an international political influencer
A self-made outsider.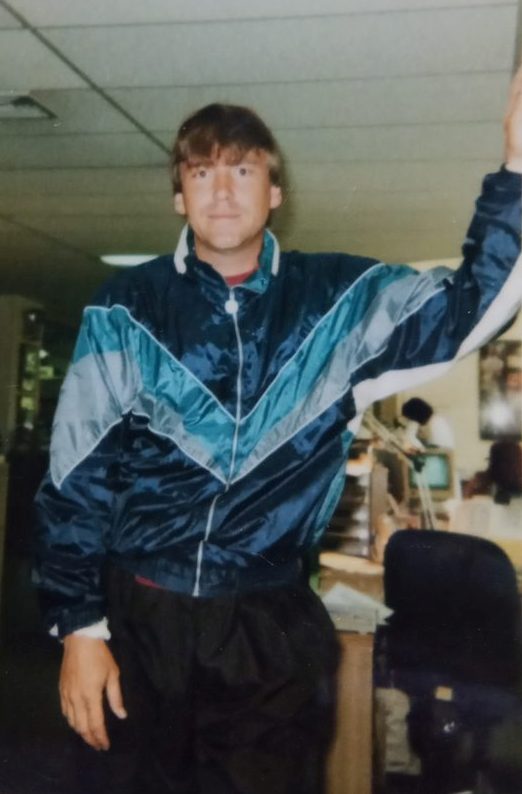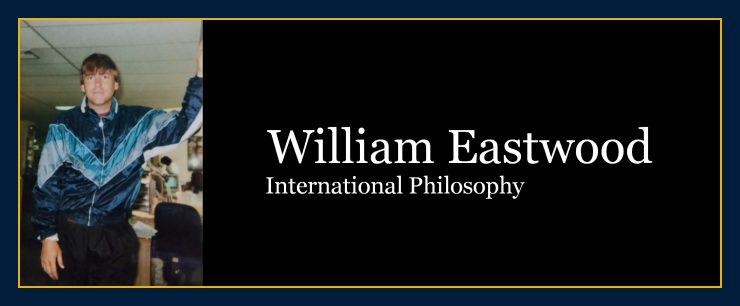 The full time-line and history of William Eastwood and his work
---
This is the most complete account on all five websites.
There are a lot of things that traditional science cannot explain that can be understood through the lens of Internal Science.
My literary agent in New York says that most people in the world today are unintelligent, and that only a sliver of intellectuals and professors are capable of understanding. I beg to differ. I explain Internal Science in ways people can understand.
Science that confirms personal spiritual experiences
---
Our traditional science tells us that a person's purpose is no more than to procreate to ensure the survival of our species — but many people have spiritual experiences that reveal there is far more meaning and purpose to a person's life — interpreted through their belief system.
Bohm's / Eastwood's paradigm says we have an inner reality that forms this world and thus can include personal spiritual experiences and the possibility of thoughts creating reality — experiences which when interpreted through Bohm's science would make perfect sense.
Physicist David Bohm, — who Albert Einstein called "a kindred spirit," and whose Ph.D. thesis — being top secret and classified — was awarded at the University of California at Berkeley by none other than Robert Oppenheimer — tells us that our reality is a holographic projection of the mind.
Bohm's science suggests an inner source reality, and the possibility of a multidimensional framework of existence in which our reality is grounded and created.
Eastwood employs Bohm's paradigm to solve world problems.
You can change the world
---
.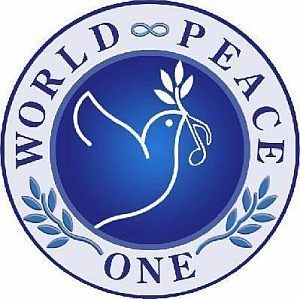 A scientific paradigm originally introduced by Albert Einstein's colleague is now being applied to stop Putin from doing further damage to nations, to protect people globally and to get grain to those in need. We can and are addressing all issues with this application.
"Americans and people in all nations need to wake up from their sleep."
— William Eastwood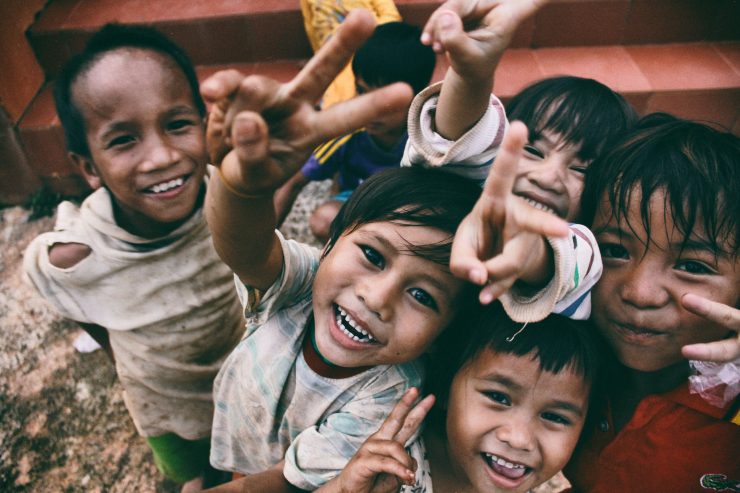 The United States Constitution is the best in the world. It was the first to set a new precedent by determining in law that all people in one nation are equal. The Altruism Code expands that concept to include all nations and codifies that principle.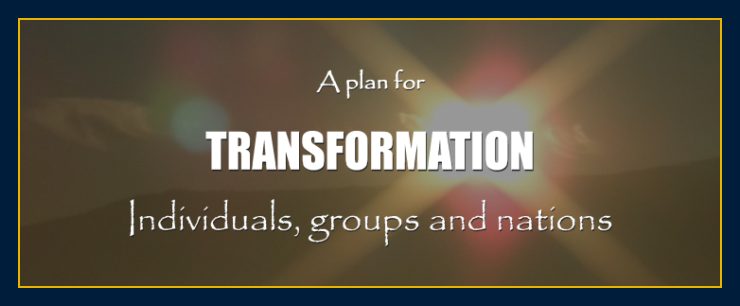 We are individuals but we are all one consciousness. We all will prevail.
---
Consciousness creates matter scientific proof and facts: All pre-Western European and indigenous cultures believed that the entire universe was alive. The too-numerous-to-count nature gods of pre-western civilization are attempts to describe wave-particle duality. Click here to read more on consciousness creates matter.
---
NOTE: If you go to the beach feeling attractive, that action affirms to the subconscious that your feeling is correct and that you do look great. The subconscious then materializes the condition of being more attractive. As a result, others notice how attractive you look. Your attractiveness actually increases.
---
THOUGHTS MATTER: DIETS DON'T WORK
You can create a perfect body and life. Do things because you love to do them, not because you think you have to or because something is wrong.
EASTWOOD
The only ads on these sites are for my own books and articles.
I do not take or share your information or email address.
I do not send you any information.
There are no cookies.
No scams
— William Eastwood.
500+

FREE ARTICLES
---
Categories: Why doesn't my diet work? What is the metaphysical or psychological reason for an ineffective weight loss program? Metaphysical & Psychological Reason for Ineffective Weight Loss Program. Metaphysical & Psychological Reason your diet doesn't, can't or won't work. Click on our site & books to learn more.
DIET DOESN'T WORK: Metaphysical & Psychological Reason for Ineffective Weight Loss Program
Problems are solved by withdrawing energy from the psychological cause. Weight gain is a result of psychological causes.
If you eat too much, if you eat the wrong food, and/or your body does not burn it off, the underlying reason is psychological.
It's far better to form the image of the ideal in your mind, and change your lifestyle because you love who you are and what you look like. This principle can be applied to any problem.
The concepts conveyed in this website are within these books.

www.ThoughtsFormMatter.com