---
Eastwood worked for a Yale University professor on a secret invention at a private research and development facility at age 13. "My study and 45 years of research shows that intensity, conditions and other factors determine when your thoughts become matter."
Can Thoughts Create Matter? How Physical Things Form, Facts, Proof, Evidence & Example
---
Can thoughts create matter?
Can thoughts create physical things and events?
How do physical things form from thoughts? Facts, proof, evidence and example
I will answer these questions now.
Can thoughts create matter?
---
Thoughts can and do create matter. Quantum physics tells us all of reality is one unbroken energy movement. Einstein's colleague, David Bohm calls it "universal flux;" and we know it as consciousness. Therefore, your thoughts create matter because consciousness is the basic energy that forms all matter, events and physical things.
As many-worlds by physicist Hugh Everett implies, the human soul exists in many dimensions, but not just in a singular fashion. Each reality has infinite variations called probabilities, and each choice you make creates another probable self.
These are not an abstraction but actual realities in which your probable selves exist. I will show you how to explore and draw on the abilities and favorable circumstances of probable selves of your own.
Because reality consists entirely of consciousness, different rules apply than those corresponding to classical physics. Primitive superstition tells us that we live in a single world from birth to death. That myth is no longer tenable.
QUANTUM PHYSICS MIND-BRAIN MODEL
"EVERYTHING WE WERE TAUGHT IN SCHOOL

IS WRONG!
 It is all absurd!
"Consciousness creates reality and thoughts form matter! If you want to be powerful you have to go by the facts about reality and that means discovering the truth! Excuse the terminology, but otherwise you are as blind as a bat and ineffective as a sloth!
— Eastwood
.
"Holographic Universe, by David Bohm, Albert Einstein's friend and colleague, supports that premise.
Reality is not only perceived through the five senses, it is projected by the five senses. Click button below for more information.
.
Nonclassical physics has proven classical physics wrong. The only reason why this is not accepted as fact in mainstream thinking is because of the power of thoughts to display whatever reality is believed in. Your thoughts create your reality applies to scientists and experts as much as it does to you or anyone else.
Click above to learn more
You can make the same mistake many other people are making, or you can understand that your thoughts create physical matter, things and events. You possess far more power to control outcomes than the person who mistakenly believes in classic physics. Why invest another thought in primitive superstition?
.
Can thoughts create physical things and events?
---
Thoughts can create physical things and events. Events and physical things are a projection of the mind.
Any event and physical thing is a product of your thoughts, mind and five senses. The events you experience and physical things you own or enjoy are projections of energy you create and bring into your life by your own thinking.
The most effective way to create the events and things you desire is to create from the end and do so consistently. The inability to create those events you desire is a product of slipping back into the old belief system or simply a lazy mind that won't stay focused on positive images and thoughts.
For most people, creating the physical things and events they want requires an ongoing in-depth study and application. This helps them to apply discipline to their thinking . When you are conscious of your thinking at all times, you are far more apt to learn how to control it and thus manifest what you want in life. As with anything, practice is necessary.
45

EASTWOOD
45 years of research goes into every book
---
Your beliefs, thoughts and emotions create your personal reality. If you want to change the physical circumstances of your life and attract more fulfilling events and things of beauty and value, you must change what you project in thought and emotion.
How do physical things form from thoughts? Facts, proof, evidence and example
---
To understand how physical things form from thoughts, understand that both thoughts and physical things are composed of electromagnetic energy. You create the physical things in your environment with your beliefs, thoughts and emotions.
Because no energy can be destroyed, thoughts continue to exist after you think them. Thoughts evolve on inner levels after you think them. Thoughts attract similar thoughts and repel thoughts that are contrary.
Depending on their intensity and strength, your thoughts will evolved into probable events that will later manifest. However, between the time when you think a thought and its eventual manifestation, modifications will occur. Whenever you think on a particular subject you modify probabilities that are forming on deep inner levels of consciousness.
The level at which events form is below the subconscious. When a probability attains a certain degree of strength, and when the opportunity for manifestation exist, if you choose to activate the probability it will rise up onto the surface of the physical world as a physical thing, matter or event.
You have the final word in that regard. The decision is always yours.
An example of mind over matter
---
EASTWOOD: "At age 12 I was a shy 'nobody.' Middle class with no advantages and introverted, I applied the principle that thoughts create matter using visualization. I imagined myself a great architect and inventor solving world problems and in the limelight.
"It all happened so fast that it made my head spin. Within three months I was on the entire front page of our newspaper as 'The Kid with the Sun in His Eyes.'
"By age 13 my solar homes were being built in my home town. At 13 years old a Yale Professor called my mother to ask me to work on his solar invention. By 18 I had a contract with the American Supply Company. At the Capitol of the constitution state the eyes of the world were on me as I unveiled a full-scale model of my modular solar system at the annual energy exposition in Hartford Connecticut.
"I dropped all of that because I had something more important to do.
Your decisions are based on your beliefs. You create events on inner levels, and you always choose what you want to create. You choose the probability you will manifest within deeper levels of the dream state and afterwards when you give the go-ahead to manifest that event or probability.
Intuitively, you always know what you are doing. Great intelligence and sophistication goes into the manifestation of every event in your life. You do not take this process lightly. On deep inner levels you consider everything before you choose to manifest a probability. You take into consideration the probable reactions of others. Then, when you awaken, you intuitively know what decisions to make in order to manifest certain events you have decided you will create. Events that may seem undesirable in the short term often lead to desirable events and development of the self. This is the only reason why you choose less-than-ideal events.
If you begin to doubt your ability to achieve a goal, it is likely that your choices will lead to that which will confirm your primary belief. The strongest thoughts and beliefs always prevail over the lesser. It takes time and training to learn how to manifest what you want with your beliefs, thoughts and emotions. The manifestation of events based on doubts is to teach you so that you can do better next time. However, your thoughts do create the physical things you experience in life and the events you enjoy. Your thoughts create your successes as well as your failures.
The facts and proof are in quantum physics and the evidence and examples provided here are in my own life.
Facts, proof, evidence and examples are also provided in the article below (click on image).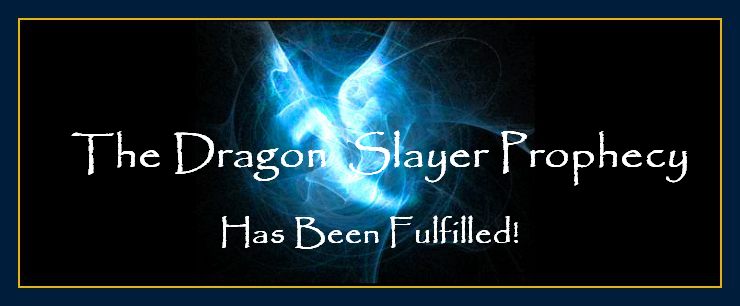 Can your thoughts really create physical things, matter and events?
---
Yes, your thoughts can and do create physical things, matter and events. Physical things and events are an electromagnetic holographic projection of your thoughts.
All the positive events and good things in your life you created. You can learn to create more of what you want and less of what you do not want by applying the principles in my philosophy developed over a 45-year period.
Nonclassical physics is disproving false aspects of classical or local physics.
QUANTUM PHYSICS MIND-BRAIN MODEL
Is consciousness primary?
---
The new science that Einstein triggered with the theory of relativity accelerated non-classical physics and the corresponding philosophy of application you are reading. Relativity rejects most of the older classic theory such as fixed time-space constraints.
Physical things and events are relative to the quality and nature of your perception.
Your thoughts create your reality regardless of what anyone says to the contrary.
How can everyone be wrong?
---
In the same way anyone thinks they are right — cognitive dissonance. They see what they want to see.
Because our thoughts create our reality, the thought that our thoughts do not create our reality creates our reality. Not only are our beliefs projected into events holographically, but they also filter our perception, which is why people are always convinced they are right. Our civilization is hypnotized by the strong belief that our thoughts do not create reality. But…
How can the experts and scientists be wrong?
---
To understand the "authority" of this site and the power of collective hypnosis, click FAQs below. Otherwise you may never understand our credibility.
Click above to learn more
The solution to the world's problems.
Your thoughts create your reality, but that's not all.
ENTER HERE
GET THE FACTS!
---
The reason why many people do not realize that their thoughts create their reality is because their thoughts do create their reality. Their reality reflects their strong belief that their thoughts do not create their reality.
Our thoughts do create our personal reality and consciousness is primary in the makeup of the universe.
Not all scientists believe in materialism. There is plenty of new science that validates the paradigm that thoughts create reality.
Click above to learn more
Are thoughts matter and events thoughts?
---
There are levels of consciousness that you pass through at night when you go down through deeper and deeper levels of sleep. Dreams are translations of information coming from deeper levels of consciousness.
Traditional science has failed to realize that an inner framework of reality even exists, but has not proven that it does not exist. The inner framework is composed of your thoughts and beliefs in highly active states of evolution.
All time exists now. A thought will manifest immediately in time-space but we will not experience it until we catch up to it in our future.
---
Your beliefs, thoughts and emotions create your reality.
Think of reality as being interactive. If you do so you will begin to notice that there is a direct connection and relationship between what you are thinking at any given time and what you are experiencing. Perception and reality are altered by your thoughts.
This explains why there is so much disagreement in the world.
Every person on earth creates their own physical things, matter and events by what they believe about reality. Reality actively mirrors your thoughts, and this is why it is so convincing. The vividness and impact of material reality leads us to believe that it is the primary reality.
But your thoughts are really the primary reality. You are creating physical things and events. Your thoughts create matter. That makes you a creator.
The cause of division and conflict
---
Click above to learn more
Your consciousness is creating physical objects and events in your life now. You only need to take control of your reality by choosing your conscious thoughts carefully. You wield more power than you knw by what you think.
Your thoughts matter because your thoughts create physical things and events. Events are what you create.
You create your reality with your own thoughts. You have an amazing opportunity to create anything you want in life.
45

EASTWOOD
45 years of research goes into every book
What are you going to do to change your life?
---
The substance that forms physical things, matter and events is thought or consciousness in a solid form like water in its solid form as ice.
Click above to learn more
Official Academia Does Not Know What Energy Is
The world's most advanced and credible scientific evidence is right in front of us.
An explanation of how consciousness creates matter is inherent in wave-particle duality, the greatest scientific discovery of all time.

In his 1924 Ph.D. thesis and groundbreaking contributions to quantum theory, Nobel Prize winner, Louis de Broglie postulated the wave nature of electrons and suggested that all matter has wave properties. This concept is known as wave–particle duality, and forms a central part of the theory of quantum mechanics.
De Broglie's wave–particle duality is extended to all particles and the laws of nature. 
Does matter form the wave or does the wave form matter? It is pretty obvious what the answer is.
Your body's motion does not create the idea to move.
As all acts are preceded by an intent, be it on a conscious or subconscious level, all actions which form events are a result of information within the wave.
45

William Eastwood's 45-years of research brings you everything you ever wanted!
YOU ARE A BEAUTIFUL PERSON
---
.
Powerful affirmations, guidance and more
Magic every day, posted every day.
---
Affirmations will insure success and positive experiences.

"There are ways to use this science to make money. Wealth and personal safety are easy. I owned three large historic homes on the coast of Maine in 1985, at age 22, because this philosophy WORKS LIKE MAGIC!"
The secrets in all my books can be used to achieve any goal, no matter what it is. Every book is loaded with tips, secrets and insights that will help you to manifest your goals and dreams. Nothing is a higher priority than your own self and life. The path to your dreams is right here.
Click image for available William Eastwood books
By purchasing through our trusted book manufacturer (Lulu.com) you get these books DIRECTLY FROM THE MANUFACTURER.
45

45 years of research brings you...
MANY PROBLEMS, ONE SOLUTION
Create the life you want with a book that can solve all problems, both public and private
---
William Eastwood gives us a simple solution to a lot of big problems. He has been studying the application of internal science to solve personal and global problems for over 45 years. Internal science tells us that we create the external world internally. So, what needs to change?
The solution to world problems.
The answers you are looking for.
The beliefs and models that need to be changed.
45

45-years of research
The first thing you should be asking yourself every morning is, "How do I make this the best day possible?"
Program for success just by listening to this audio book as you fall asleep!
---
Based on the advanced scientific paradigm of Albert Einstein's colleague, David Bohm and "The Solution to All of Humanity's Problems..."
This book manifests YOUR PURPOSE and YOUR DREAMS by providing a space for you to visualize what you want in life within a guided meditation. This audio book provides all the affirmations and guidance on the Earth Network websites for accelerated manifesting combined with accelerated learning. This book clears your mind of all the invisible barriers to success that you may not even be aware of that are a product of the physicalism thinking we learned growing up.
Visualize what you want in life while listening to this audio book. The narrator Scott Eastwood did, and his band, Carbon Red, is headed for the number one position on the charts.
New release on Audible, studio produced.
Also available in eBook format
---
The eBook is the same book. It also can be read aloud to you with most programs and apps.
"How Do I Make This the Best Day Possible? Manifest While You Sleep."
Can Thoughts Create Matter? How Physical Things Form, Facts, Proof, Evidence & Example
© Copyright 2021, By: William Eastwood.
Primary article concludes here.
William Eastwood is an international political influencer
A self-made outsider.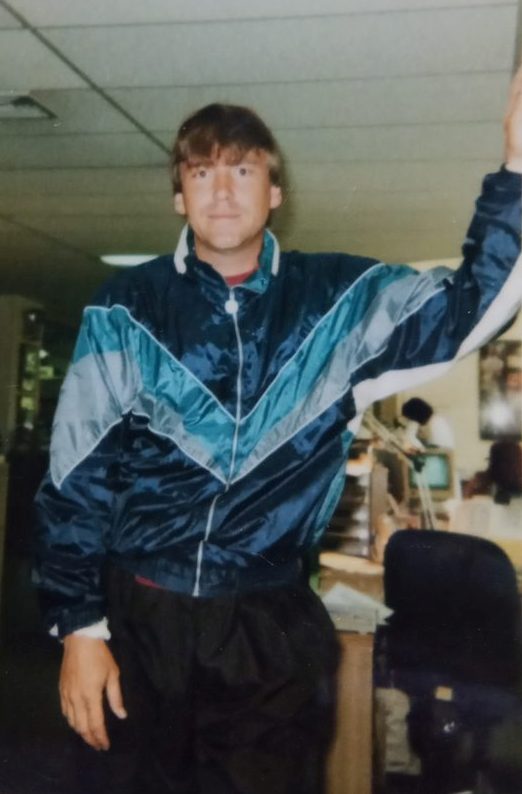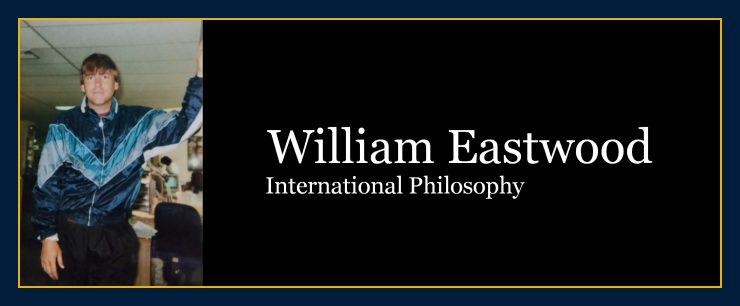 The full time-line and history of William Eastwood and his work
---
This is the most complete account on all five websites.
There are a lot of things that traditional science cannot explain that can be understood through the lens of Internal Science.
My literary agent in New York says that most people in the world today are unintelligent, and that only a sliver of intellectuals and professors are capable of understanding. I beg to differ. I explain Internal Science in ways people can understand.
Science that confirms personal spiritual experiences
---
Our traditional science tells us that a person's purpose is no more than to procreate to ensure the survival of our species — but many people have spiritual experiences that reveal there is far more meaning and purpose to a person's life — interpreted through their belief system.
Bohm's / Eastwood's paradigm says we have an inner reality that forms this world and thus can include personal spiritual experiences and the possibility of thoughts creating reality — experiences which when interpreted through Bohm's science would make perfect sense.
Physicist David Bohm, — who Albert Einstein called "a kindred spirit," and whose Ph.D. thesis — being top secret and classified — was awarded at the University of California at Berkeley by none other than Robert Oppenheimer — tells us that our reality is a holographic projection of the mind.
Bohm's science suggests an inner source reality, and the possibility of a multidimensional framework of existence in which our reality is grounded and created.
Eastwood employs Bohm's paradigm to solve world problems.
You can change the world
---
.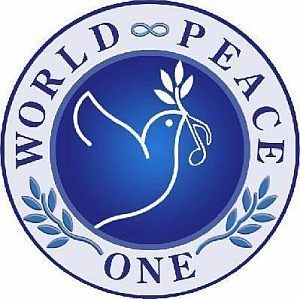 A scientific paradigm originally introduced by Albert Einstein's colleague is now being applied to stop Putin from doing further damage to nations, to protect people globally and to get grain to those in need. We can and are addressing all issues with this application.
"Americans and people in all nations need to wake up from their sleep."
— William Eastwood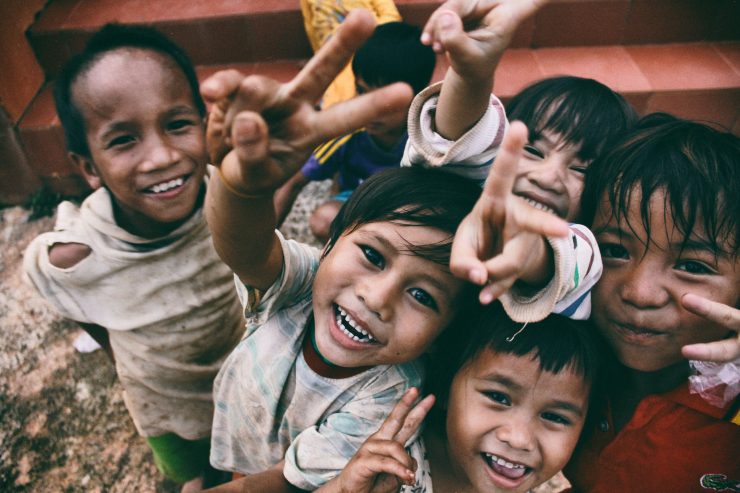 The United States Constitution is the best in the world. It was the first to set a new precedent by determining in law that all people in one nation are equal. The Altruism Code expands that concept to include all nations and codifies that principle.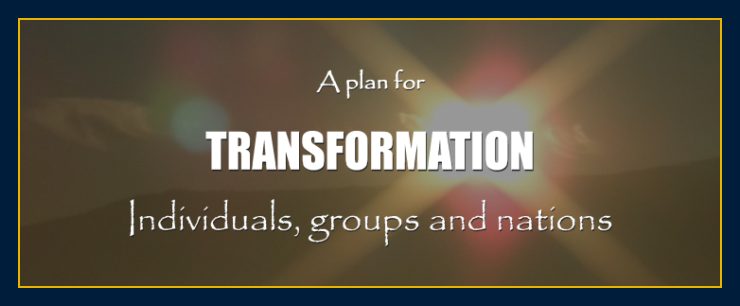 We are individuals but we are all one consciousness. We all will prevail.
Can Thoughts Create Matter? How Physical Things Form, Facts, Proof, Evidence & Example
---
Categories: Can thoughts create matter?, Do thoughts create physical things and events?, How do physical things form from thoughts?, Thoughts create matter facts and examples, How thoughts form events proof and evidence, Do your thoughts create your reality?, Quantum physics thoughts create reality. Click on our site to learn more.
The concepts conveyed in this website are within these books.

www.ThoughtsFormMatter.com