---

Metaphysical Alternative Healing: Cure & Remedy for Ailment, Sickness, Illness & Disease
---
Metaphysical healing is a natural, life-long solution
Metaphysical healing is a holistic and organic healing process that happens naturally in the absence of interfering beliefs.
Western medicine represents those ineffective and interfering beliefs that cause illness.
Once illness is created, the external methods mainstream medicine uses can be applied to successfully cure an ailment. However, because the underlying focus / belief causing the illness has not been addressed, the person just comes down with something else.
Click above to learn more
Not an alternative, but primary
Metaphysical alternative healing is only an alternative healing, cure or remedy for a person within the wrong paradigm to begin with.  The majority of health professionals are in the wrong paradigm. This is a result of beliefs and cognitive dissonance.
The metaphysical paradigm is holistic, organic & natural. It is far superior to official mainstream Western medicine in many ways to begin with. Therefore, it should not be thought of as being an alternative.
The prescription for perfect health is not a specific healing cure or remedy for a specific sickness, illness, disease or ailment.
It is the only logical choice for an intelligent person.
An entire new paradigm & way of understanding reality
The prescription for perfect health is an entire new scientific paradigm that correlates with and is partially derived from quantum mechanics and the world's top minds.
You can manifest what you want in every area of life, including perfect health.
The healthiest people, who's beliefs are firmly established in the new scientific or metaphysical paradigm, do not even think about getting sick or taking vaccines because personal confidence in their health is so high. Like children do, they ponder what they like and think about wonderful things they have done, are doing and anticipate doing in a state of perfect health.
"Holographic Universe, by David Bohm, Albert Einstein's friend and colleague, supports that premise.
"Consciousness creates reality and thoughts form matter! If you want to be powerful you have to go by the facts about reality and that means discovering the truth! Otherwise you are as blind as a bat and ineffective as a sloth!
"Our social problems are a kind of healing crisis which are meant to lead us to the answers. The truth is more positive than we can presently conceive.
"Overview of David Bohm's views and principles of application.
"We are currently in global paradigm shift."
— William Eastwood
The most advanced and credible science in the world (below) is leading us to the truth that shall set us free. And the truth is more positive than we can presently conceive.
We are capable of using this knowledge to create a new kind of civilization. Our problems are meant to lead us to these answers.
Prescription
Think as the metaphysical doctor says to think. If inaccurate beliefs and thoughts can manifest to create illness, disease, and premature aging; the opposite kind of ideas of youthful energy, exuberance, and health can transform your body.
Self-image, body-image & beliefs
Your overall self-image includes your body self-image. This is your opinion about your own body.
Do you think you are healthy or unhealthy?
How you feel tells you what you really believe.
How do you feel about your body right now?
Do you feel you have a healthy body? Do you feel you have an attractive body? A young body? A body you can trust? An amazing, resilient and fit body, or a sloppy, uncooperative body?
If you cannot answer these questions right away, you may be out of tune with your self-image (beliefs) pertaining to your body. Since the beliefs you hold toward your body regulate and influence its condition, you should be aware of them.
How Your Thoughts Create Your Reality
Your body consciousness picks up your attitude toward your body. Your thoughts about your face and stomach are felt by the cellular consciousness in those areas of your body.
Since your thoughts affect your body it is time for you to accept the miracles of life and your body, and beauty within you. Anything is possible if you appreciate how well your body will respond to your new thoughts about it.
If you are a good parent, you know how important it is to tell your children that they are loved and appreciated. This is exactly what you should also be saying to your body.
In a way, your organs and cells are your children. They depend on you for just about everything, and so like children, they are very attuned to what you are saying, thinking and feeling about them.
People talk to their plants because studies using polygraph machines show that plants are very receptive to our thoughts about them. It is far more important to say positive things to your body.
Click above to learn more
Each cell has a non-physical cell equivalent. Scientists call this the wave-state.
Waves Manifest as Matter when Observed
This nonphysical cell is a complete cell, and it is what manifests as the physical cell. This nonphysical cell is not just influenced by your thoughts, it is composed of them.
The body consciousness manifests the body. The nonphysical cell manifests as the physical cell.
By thinking about how well your body functions you increase the performance capability of your body.
Overall beliefs determine overall body states. However, these are a result of many thoughts and feelings about your body that have accumulated over your lifetime.
Each little thought is a placebo or nocebo. The way to change your body, to maintain health and energy, is to adopt positive and supportive self-talk toward your body.
Your children will probably leave home when they grow up, but your cells won't. You had better be a good parent and encourage and help them rather than curse and malign them.
Back up positive statements with physical care and you have a formula for health. This is your prescription for perfect health.
Consider the science that supports the idea that thoughts form matter.
If inaccurate beliefs can manifest to create illness, disease, premature aging, etc. Whereas, self-concepts of having an amazing body and good feelings about it will create that as a physical body condition and reality.
Frequently thought ideas of youthful energy, exuberance and health can transform your body.
It is time for you to shed the old views.
---
Article continues after list of EN books.
Click above for more information.
Click above for more information.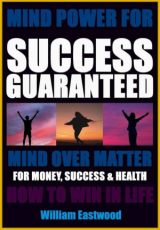 Click above for more information.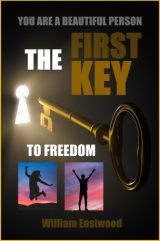 Click above for more information.

Click above for more information.

Click above for more information.
Click above for more information.
Click above for more information.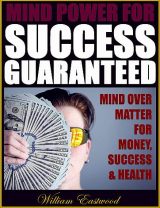 Click above for more information.
Click above for more information.
Outside-of-self factors do not dictate your body's condition
Doctors see things as being outside of our personal control as well as the cause of what happens to us. These types of beliefs are perceptions that make us vulnerable.
The problem of less than desirable health of any kind comes down to the manner in which we interpret all aspects of the world around us.
When we consider a microbe or germ our thought as to its intents affects our relationship to it.  Is it harmful? Can it kill us? Will it make us sick?
Our smallest thought is a placebo or nocebo. Each thought we internalize becomes part of the nonphysical cell. That nonphysical cell creates the physical cell.
Quantum mechanics has disproven the mechanistic worldview by which the medical profession still tends to operate.  It is this incorrect way of thinking that is the underlying problem, and your only true adversary.
The sky is the limit!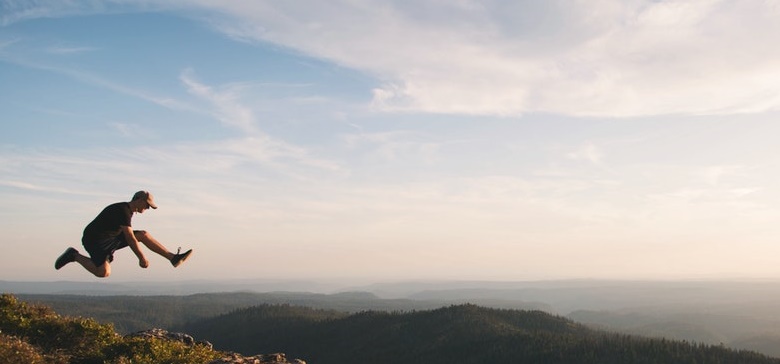 Click above to learn more
NBC NEWS REPORTS Universe is conscious
The universe is supportive
The body is the soul and mind manifest. The body perfectly mirrors your beliefs, thoughts and emotions.
Everything is helpful when you understand that it is. The reality within and around you is a cooperative and supportive energy that automatically has your best interests in mind.
The fact of the matter is, your reality, including your body, is always trying to help you. It is only your own belief system to the contrary that can hinder this natural function.
Your beliefs, thoughts & emotions create your body
When you are scripted in the mechanical worldview you lose the inbuilt faith and trust in the body you are continually creating. The cooperative forces that sustain your health are relied upon less and less as you age.
Change your beliefs and you change your reality. You are the master of your life and you write the script. You are the producer, the star actor and the audience in your play.
We misjudge the nature of life
The energy that composes everything―be it a germ or a food―supports us. But we are taught to believe that the universe is indifferent, that it acts on us despite our needs and wishes.
We arrive at a way of thinking that sees everything as antagonistic to us. These resulting beliefs and the thoughts and emotions they generate are placebos and nocebos. They create the nonphysical cells that manifest as our organs and body.
Our environment and food seem to act on us despite our desires, will and intents. We come to see ourselves as being victims. This is not true.
When we are lied to, we do not understand anything. Doctors are heavily scripted in a mechanistic paradigm that sees organisms as acting according to their own will alone, achieving their good at our expense. This is not the way reality works.
It is taken for granted that things can happen to us that we do not want to have happen to us. In this worldview we become victims of our environment and our own biology. This is impossible, but if we believe it the false reality is experienced to a significant extent.
Fear is faith in the negative, and it is a self-fulfilling prophecy. The only victim is a victim of his own thinking, and so he is not really a victim.
It is only when we are blind to the connection between our thoughts and the reality that we experience that we fail to see that we are creating the events that seem to happen to us.
We always create our conditions and we invite germs or whatever we need in order to cause reality to reflect our beliefs.
A belief is an assumption and expectation. It is a placebo or nocebo that activates, triggers, creates, attracts or transforms. Every germ is in us now, we only send a signal for them to multiply out of their natural balance in order to fulfill our negative expectation.
Our thinking creates health or illness.
Maintain a healthy lifestyle, exercise and eat good food, but revaluate your beliefs. Personally, I believe that all food is additive to health. The body is capable of utilizing every substance to my benefit.
Does this mean I will eat junk food? No. I eat a lot of fresh fruits and vegetables, and I think healthy thoughts.
Click above to learn more
What you assume is what you get
Your expectations as to how a food will affect you largely determine the effect it will have on your body. General negativity can also be manifest.
Negative thoughts or depression can manifest as an ailment.
Suggestion manifests in your body. The non-stop self-talk going on in your head is suggestion. If you pay attention you will see that your thoughts are evaluations or suggestions, this or that is so, or this or that is not so.
A placebo is a suggestion. The prescription health is health-promoting suggestion. Tell yourself that what you wish for and desire is true and/or in the process of becoming so.
Healthy suggestion is your prescription for perfect health, and it does work.
YOU CAN DO AND BE ANYTHING!
Click above to learn more
IF YOU CAN IMAGINE IT, YOU CAN CREATE IT!
Transform your mind and you will transform your reality.
I urge you to look around you and see the magic. Be like a child seeing things fresh for the first time. Recognize the beauty in everything.
Make life new again. It may take time for your body and environment to reflect your new thinking.
There is a time lag between thinking a thought and seeing its manifestation. But you will see new thoughts change your reality. It will happen.
Prescription for perfect health.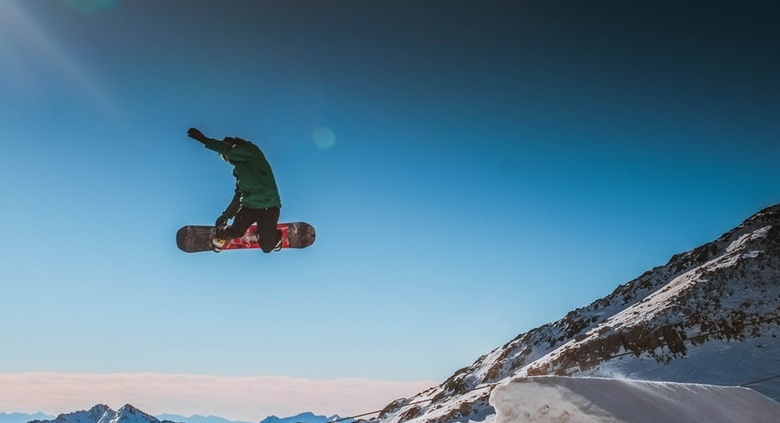 BE WHO YOU WANT TO BE OVERNIGHT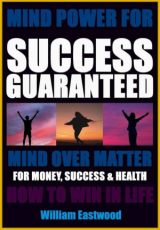 The principle of selecting probabilities is based on the most credible & advanced science in the world ― Einstein's relativity, David Bohm's "holomovement," & "many-worlds interpretation" of quantum mechanics.
Your worldview affects your health
With the new premise of a magical, interconnected and intelligent universe that works for rather than against us, we will build a new civilization and a new human. Live your life according to knowledge of your truly fortunate role as a creator, creating your body and environment in an interconnected, cooperative and altruistic universe.
The prescription for perfect health I am suggestion is not something you do once to heal yourself. It is an ongoing way of life.
Faith healing can work miracles. However, what I am suggesting requires a change in thinking.
If you are scripted in popular belief you need to embark upon a learning adventure. You need a new, more accurate and positive way of looking at reality.
You need to educate yourself. At the same time, you must apply what you learn by managing your thinking and emotions on an ongoing basis.
If you change your focus and overall thinking patterns you can reverse any problem in life, be it a health problem or otherwise.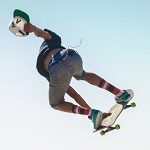 Try what I suggest. You have nothing to lose, and if I am right you have everything to gain.
You can have a perfect body and perfect health.
You have health within you now
.
I have the solution to all the world's problems, but so do you.
IN HOLOGRAPHIC REALITY ANY INFORMATION KNOWN BY THE WHOLE OR ANY PART IS AVAILABLE TO ALL: Each person has the information, knowledge and potential of all Consciousness and the entire Universe within them.
When you break holographic film, you can see the whole image in each piece. As Einstein's friend David Bohm explains; like fractal cosmology, this is a characteristic of the universe itself. Reality itself is holographic and the Universe is one unbroken field of energy.
The solution to any problem you may have is within you and known by your inner self. By focusing inward and using suggestion you can find the answer to any predicament or problem.
Each portion of the Universe actually contains the knowledge of the whole. Each Unit of Consciousness (CEU) can recreate the entire Universe. Since you are individualized Consciousness, the same principle applies to you. Read more...
LEARN WHILE YOU SLEEP: Displace negative mind chatter and stubborn beliefs with specific and powerful success affirmations and encoding programs between activities or at night in the most productive way possible that does not interfere with your busy schedule.
Nonlinear time manifesting
There is another way to boost the above method to give you double the power to manifest your goals faster! If you absorb yourself in a study of simultaneous time you can escape "cause and effect" limitations most people are restricted by.
Nonlinear time manifesting relies on the same methods of manifesting as commonly practiced, only the underlying assumptions change. You are still using emotion and manifesting from the end result desired, but your worldview has changed, and this does make a big difference.
This is covered in more depth in my latest book. It is the approach I am using.
Primary article concludes here.
FOUR SCIENTIFIC EDUCATIONAL SITES WITH ONE PHILOSOPHY
"You create your own reality and you are always in control of what you create.  I have said this since I was 12: You select events—probabilities—according to your desires and assumptions.
"The central premise that consciousness creates reality dismantles most accumulated knowledge in all fields. This creates a situation in which many beliefs and institutions will need to change."
The author attributes his success to the application of these principles. He worked on inventions with Yale University Professor, Everett Barber, at age 13, has taken on the most powerful institution in the U.S. and has gone on to write ten books. William founded Earth Network of Altruistic Individuals, Inc. at age 37.
If you believe in some kind of original substance creating the universe, there are certain common-sense conclusions that can be made. If the original substance were light, we could expect all further evolutions of light to be other forms of light. That is, whatever initially existed multiplied or evolved its own properties or constituents and could not create anything external to its own substance.
The original substance creates time and space, your environment, the events you experience and the objects you own. Nothing exists external to this substance. Everything you create is done by manipulating this substance.
If you follow this simple logical deduction, you too must be a portion of this original substance. There are no hierarchies of consciousness, but only the various intensities and colors of the one energy movement that is the original Consciousness. You are a portion of that original consciousness with all the abilities and characteristics of that original state that seeded all universes.
You are a creator.
Probabilities are infinite and a miracle to behold.
The content above is taken from my new manifesting book.
NEW EDITION: Released September, 2020.
.
METAPHYSICAL Alternative Healing: Cure & Remedy for Ailment, Sickness, Illness & Disease
Copyright © 2019, 2020, By William Eastwood
6" by 9" paperback
EVERYTHING YOU NEED TO KNOW TO CREATE THE LIFE YOU WANT!
Reveals how you can manifest any reality you desire.
Put an end to all your limitations & acquire the knowledge you need to create all your desires. The best of everything includes the full range of subjects in the four EN websites.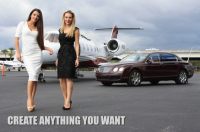 Imagine what a life of complete freedom and abundance of whatever you want would be like. This course will show you how to obtain this level of freedom from all limitations.
Achieve the highest level of manifesting ability. Not enough money or love? Unfulfilled relationships? Unrealized dreams? If you wish to have freedom from all limitations, and are adamant about having what you want in your life, this is the right book for you.
Nothing is as we were taught, there is a new art and science to be learned. You exist at the center of a web of probabilities. Each thought and emotion you have will alter what manifests next in your life.

Helping you to create the life you want!
RESEARCHING  CONSCIOUSNESS SINCE 1975

Achieve all your aspirations with

POWERFUL

EN books
[metaslider id=5511]
EARTH NETWORK BOOKS By William Eastwood

Anything is possible. Create your dreams. Start today.
KNOW WHO YOU ARE: We need to wake-up within the dream, and enter our true life.
Anything is possible. Create your dreams. Start today.
THE SECRETS OF THE UNIVERSE UNVEILED: A sample of chapter one of the EN course.

---

EN: EARTH NETWORK: © Copyright 2019, By: EN: All Rights Reserved.
Click on rotating earth at

top of every page to get your daily affirmations.

Thoughts Form Matter Links
---
How does mind form matter: A thought's journey into matter.
Whatever you can imagine you can create!
Your thoughts & emotions will determine what you experience in your life.
Click Image for EN founder's video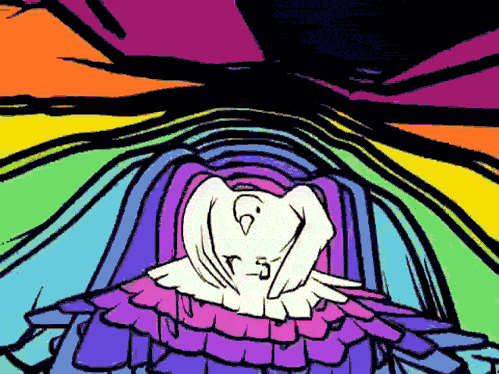 DO SCIENTISTS SAY THOUGHTS CREATE MATTER?

Many top physicists do believe that thoughts form matter

It is the rest of science, media and the world who do not want to listen to what they are saying.

Max Planck.

Max Planck

, Nobel PrizeWinner: "I regard matter as derivative from consciousness."

— The Observer, 1/25/1931

Max Tegmark (Click button for MIT paper)

Max Tegmark

Max Tegmark of MIT, says that consciousness is a state of matter.

.

Consciousness is a State of Matter: MIT

The evidence that consciousness creates matter

is right in front of us

An explanation of how consciousness creates matter is inherent in wave-particle duality. The concept of an alive universe, a universe entirely composed of consciousness, is supported by the greatest scientific discovery of all time.

Louis de Broglie

In his 1924 Ph.D. thesis and groundbreaking contributions to quantum theory, Nobel Prize winner, Louis de Broglie postulated the wave nature of electrons and suggested that all matter has wave properties. This concept is known as wave–particle duality, and forms a central part of the theory of quantum mechanics.

De Broglie's wave–particle duality is extended to all particles and the laws of nature. This tells us that everything has a wave aspect.

The next question is: "Does matter form the wave or does the wave form matter? It is pretty obvious what the answer is.

Does the Wave Create Matter or Does Matter Create the Wave?

Your body's motion does not create the idea to move.
As all acts are preceded by an intent, be it on a conscious or subconscious level, all actions which form events are a result of information within the wave. 

Even the components of cells which continually replace their parts, do so according to the intent of the

subconscious body consciousness.
The complexity and order of your cells replacing their parts is not a haphazard, chance creation. In the same way, all matter is a result of the information that forms and composes the wave.
The entire body has a nonphysical form that creates the physical body. The conscious energy of which the body is composed creates the physical body.

De Broglie was awarded the Nobel Prize for Physics in 1929.

His 1924 thesis (Research on the Theory of the Quanta) based on the work of Max Planck and Albert Einstein on light, resulted in the de Broglie hypothesis that any moving particle or object had an associated wave. De Broglie thus created a new field in physics, or wave mechanics, uniting the physics of energy (wave) and matter (particle).

De Broglie developed a causal explanation of wave mechanics, which was refined by David Bohm in the 1950s. The theory has since been known as the De Broglie–Bohm theory. His theory was supported by Einstein, and confirmed by G P Thomson, Davisson, Germer and Schrödinger.

These theories are tested and proven to be facts. We know that quantum mechanics is correct because the mathematical algorithms are consistently relied upon in scientific applications and to build advanced scientific devices that work amazingly well.

In reality, nothing is solid

Physicists know that nothing is solid.
Solidity is a result of how our five senses react to non-solid energy.
If we can't pass through energy, we consider it solid, and so it functions as a solid in practical terms, but regardless of the fact that nothing is truly solid.

All physical matter is composed of

fields of energy.

There is no duration to matter,

it is continually generated

in the same way light is when you turn a light switch on.

Conscious Energy Units (CEUs) form matter in the same way photons form light. Both travel

at the speed of light.
Fields form matter.

What is a field or wave of energy?

Reality is composed of non-solid fields of electrical energy. Waves are disturbances in those fields. Waves are the closest we get to particles, but truth be said, there are no particles because waves are just energy moving around. That energy, however, is filled with information.

The wave-aspect of anything in nature is an energy field that contains huge amounts of information.

What is a thought but an energy field containing information?

Both waves of matter and thoughts are electromagnetic energy. Matter and waves are the same thing. The facts are right in front of us.

All of this is leading to a new paradigm, the paradigm I have lived by for almost 50 years

When we look at a tree we don't see the roots, but we know a tree has roots. The same principle holds true for you. You are not just a machine hanging in the air with no inner source of nourishment.

David Bohm

Friend of Albert Einstein and author of "Quantum Physics," the classic 1950's university texbook, physicist David Bohm gives us a scientific paradigm that includes a source from which we get our substance and create events.

Even if it appears to be hidden from view, the inner portion of you exists as surely as trees have roots. You do not start running out of energy the day you are born. You are replenished with new energy and reborn and recreated continuously
Click above to learn more
Consciousness is a State of Matter: MIT
---
Categories: METAPHYSICAL Alternative Healing Cure & Remedy for Ailment, Sickness, Illness & Disease. Thoughts form health and healing. Thoughts form matter mind body healing cures and alternatives. Thoughts form illness and disease. Metaphysical Prescription for Perfect Health & cure for illness and disease. Alternative Healing Cure & Metaphysical Remedy for Ailment, Sickness, Illness & Disease. Thoughts form the placebo effect. Thoughts form reality. Click on our site & books to learn more.
METAPHYSICAL Alternative Healing: Cure & Remedy for Ailment, Sickness, Illness & Disease
Metaphysical healing is a holistic and organic healing process that happens naturally in the absence of interfering beliefs.
Western medicine represents those ineffective and interfering beliefs that cause illness.
The concepts conveyed in this website are within these books.

www.ThoughtsFormMatter.com