---

EN: EARTH NETWORK: © Copyright 2019, By: EN: All Rights Reserved
Metaphysical Alternative Healing: Cure & Remedy for Ailment, Sickness, Illness & Disease
Prescription for Perfect health
---
Click Image for EN founder's video
45 years experience applying metaphysics.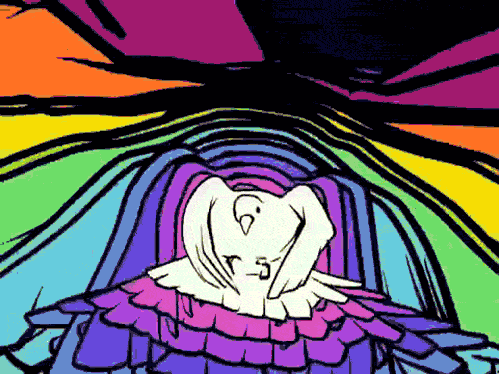 Click above
Self-image, body-image & beliefs
Your overall self-image includes your body self-image. This is your opinion about your own body. Do you think you are healthy or unhealthy?
How you feel tells you what you really believe. How do you feel about your body right now?
Do you feel you have a healthy body? Do you feel you have an attractive body? A young body? A body you can trust? An amazing, resilient and fit body, or a sloppy, uncooperative body?
If you can't answer these questions right away, you are out of tune with your self-image (beliefs) pertaining to your body. Since the beliefs you hold toward your body regulate and influence its condition, you should be aware of them.
How Your Thoughts Create Your Reality
Your body consciousness picks up your attitude toward your body. Your thoughts about your face and stomach are felt by the cellular consciousness in those areas of your body.
Since your thoughts affect your body it is time for you to accept the miracles of life and your body, and beauty within you. Anything is possible if you appreciate how well your body will respond to your new thoughts about it.
If you are a good parent, you know how important it is to tell your children that they are loved and appreciated. This is exactly what you should also be saying to your body.
In a way, your organs and cells are your children. They depend on you for just about everything, and so like children, they are very attuned to what you are saying, thinking and feeling about them.
People talk to their plants because studies using polygraph machines show that plants are very receptive to our thoughts about them. It is far more important to say positive things to your body.
Scroll down to continue reading article.

The answer is simple
Internal degrading and outward hindering of the individual directly leads to violence and basically all other personal impediments and social problems.



The Problem Causing All Other Problems
We can solve not only the problems of violence in our culture, but also eliminate barriers to success so that we can achieve our personal goals and ambitions.
Remove Invisible Barriers to Success

Clip above
Each cell has a non-physical cell equivalent. Scintists call this the wave-state.
This nonphysical cell is a complete cell, and it is what manifests as the physical cell. This nonphysical cell is not just influenced by your thoughts, it is composed of them.
The body consciousness manifests the body. The nonphysical cell manifests as the physical cell.
By thinking about how well your body functions you increase the performance capability of your body.
Overall beliefs determine overall body states. However, these are a result of many thoughts and feelings about your body that have accumulated over your lifetime.
Each little thought is a placebo or nocebo. The way to change your body, to maintain health and energy, is to adopt positive and supportive self-talk toward your body.
Your children will probably leave home when they grow up, but your cells won't. You had better be a good parent and encourage and help them rather than curse and malign them.
Back up positive statements with physical care and you have a formula for health. This is your prescription for perfect health.
Consider the science that supports the idea that thoughts form matter.
If inaccurate beliefs can manifest to create illness, disease, premature aging, etc. Whereas, self-concepts of having an amazing body and good feelings about it will create that as a physical body condition and reality.
Frequently thought ideas of youthful energy, exuberance and health can transform your body.
It is time for you to shed the old views.
Outside-of-self factors do not dictate your body's condition
Doctors see things as being outside of our personal control as well as the cause of what happens to us. These types of beliefs are perceptions that make us vulnerable.
The problem of less than desirable health of any kind comes down to the manner in which we interpret all aspects of the world around us.
When we consider a microbe or germ our thought as to its intents affects our relationship to it.  Is it harmful? Can it kill us? Will it make us sick?
Our smallest thought is a placebo or nocebo. Each thought we internalize becomes part of the nonphysical cell. That nonphysical cell creates the physical cell.
Quantum mechanics has disproven the mechanistic worldview by which the medical profession still tends to operate.  It is this incorrect way of thinking that is the underlying problem, and your only true adversary.
The sky is the limit!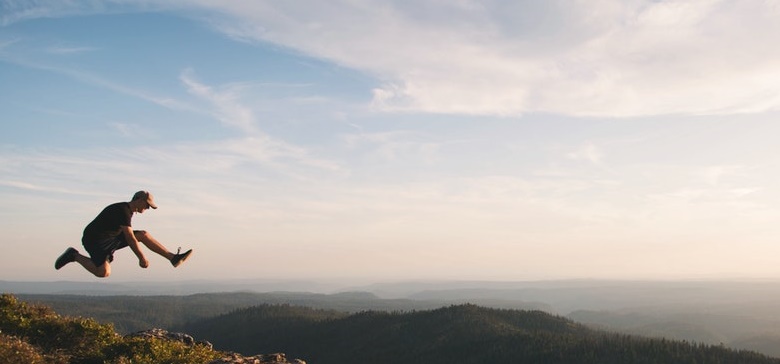 Click above.
NBC NEWS REPORTS Universe is conscious
Scroll down to continue reading article.
RESEARCHING CONSCIOUSNESS SINCE 1975
 Achieve all your aspirations with

POWERFUL

EN books
EARTH NETWORK BOOKS By William Eastwood
Anything is possible. Create your dreams. Start today.
KNOW WHO YOU ARE: We need to wake-up within the dream, and enter our true life.
Anything is possible. Create your dreams. Start today.
THE SECRETS OF THE UNIVERSE UNVEILED: A sample of chapter one of the EN course.
Article continues.
The universe is suportive
The body is the soul and mind manifest. The body perfectly mirrors your beliefs, thoughts and emotions.
Everything is helpful when you understand that it is. The reality within and around you is a cooperative and supportive energy that automatically has your best interests in mind.
The fact of the matter is, your reality, including your body, is always trying to help you. It is only your own belief system to the contrary that can hinder this natural function.
Your beliefs, thoughts & emotions create your body
When you are scripted in the mechanical worldview you lose the inbuilt faith and trust in the body you are continually creating. The cooperative forces that sustain your health are relied upon less and less as you age.
Change your beliefs and you change your reality. You are the master of your life and you write the script. You are the producer, the star actor and the audience in your play.
We misjudge the nature of life
The energy that composes everything―be it a germ or a food―supports us. But we are taught to believe that the universe is indifferent, that it acts on us despite our needs and wishes.
We arrive at a way of thinking that sees everything as antagonistic to us. These resulting beliefs and the thoughts and emotions they generate are placebos and nocebos. They create the nonphysical cells that manifest as our organs and body.
Our environment and food seem to act on us despite our desires, will and intents. We come to see ourselves as being victims. This is not true.
When we are lied to we don't understand anything. Doctors are heavily scripted in a mechanistic paradigm that sees organisms as acting according to their own will alone, achieving their good at our expense. This is not the way reality works.
It is taken for granted that things can happen to us that we do not want to have happen to us. In this worldview we become victims of our environment and our own biology. This is impossible, but if we believe it the false reality is experienced to a significant extent.
Fear is faith in the negative, and it is a self-fulfilling prophecy. The only victim is a victim of his own thinking, and so he is not really a victim.
It is only when we are blind to the connection between our thoughts and the reality that we experience that we fail to see that we are creating the events that seem to happen to us.
We always create our conditions and we invite germs or whatever we need in order to cause reality to reflect our beliefs.
A belief is an assumption and expectation. It is a placebo or nocebo that activates, triggers, creates, attracts or transforms. Every germ is in us now, we only send a signal for them to multiply out of their natural balance in order to fulfill our negative expectation.
Our thinking creates health or illness.
Maintain a healthy lifestyle, exercise and eat good food, but revaluate your beliefs. Personally, I believe that all food is additive to health. The body is capable of utilizing every substance to my benefit.
Does this mean I will eat junk food? No. I eat a lot of fresh fruits and vegetables, and I think healthy thoughts.
EN: Helping you to create the life you want!
THE SOLUTION to All of Humanity's Problems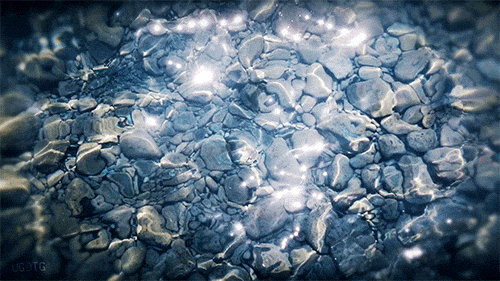 Click above
What you assume is what you get
Your expectations as to how a food will affect you largely determine the effect it will have on your body. General negativity can also be manifest.
Negative thoughts or depression can manifest as an ailment.
Suggestion manifests in your body. The non-stop self-talk going on in your head is suggestion. If you pay attention you will see that your thoughts are evaluations or suggestions, this or that is so, or this or that is not so.
A placebo is a suggestion. The prescription health is health-promoting suggestion. Tell yourself that what you wish for and desire is true and/or in the process of becoming so.
Healthy suggestion is your prescription for perfect health, and it does work.
YOU CAN DO AND BE ANYTHING!
Click above
IF YOU CAN IMAGINE IT, YOU CAN CREATE IT!
---
"A new type of thinking is essential if mankind is to survive and move toward higher levels."
— Albert Einstein
---
The New Enlightenment
Martin Luther and the 17th century Enlightenment Movement gave us our modern world. The original Enlightenment led to the American Revolution, the Declaration of Independence and the unprecedented liberties that we now take for granted in the USA.
The NEW Enlightenment is an extension of the original Enlightenment and is only getting started now. Learn more.
Altruistic Movement Redirect Civilization
A New Institution to Heal the World
---
Recognize the beauty in everything. Transform your mind and you will transform your reality.
I urge you to look around you and see the magic. Be like a child seeing things fresh for the first time.
Make life new again. It may take time for your body and environment to reflect your new thinking.
There is a time lag between thinking a thought and seeing its manifestation. But you will see new thoughts change your reality. It will happen.
Prescription for perfect health.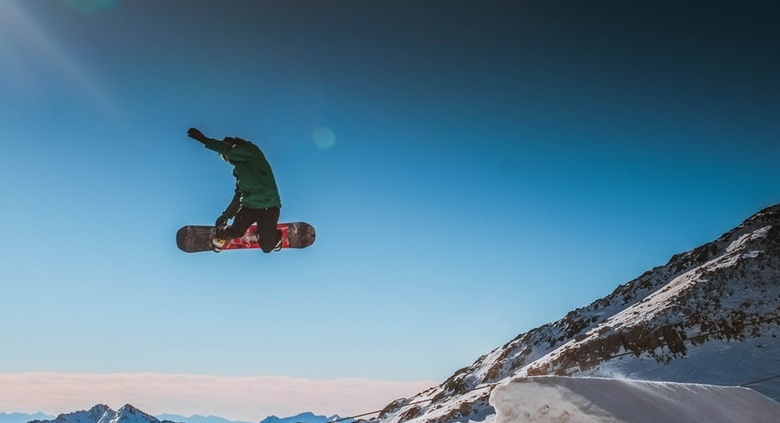 Click above.
Your worldview affects your health
With the new premise of a magical,  interconnected and intelligent universe that works for rather than against us, we will build a new civilization and a new human. Live your life according to knowledge of your truly fortunate  role as a creator, creating your body and environment in an interconnected, cooperative and altruistic universe.
The prescription for perfect health I am suggestion is not something you do once to heal yourself. It is an ongoing way of life.
Faith healing can work miracles. However, what I am suggesting requires a change in thinking.
If you are scripted in popular belief you need to embark upon a learning adventure. You need a new, more accurate and positive way of looking at reality.
You need to educate yourself. At the same time, you must apply what you learn by managing your thinking and emotions on an ongoing basis.
If you change your focus and overall thinking patterns you can reverse any problem in life, be it a health problem or otherwise.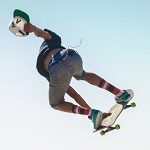 Try what I suggest. You have nothing to lose, and if I am right you have everything to gain.
You can have a perfect body and perfect health.
You have health within you now
.
METAPHYSICAL Alternative Healing: Cure & Remedy for Ailment, Sickness, Illness & Disease
Copyright © 2019, by William Eastwood
Everything you need to know to create the life you want!

EN's Course
You Are a Beautiful Person - Key to Freedom
EN's NEW manifesting course: Published on 4/24/2019
6" by 9" paperback: 358 pages.
List Price: $34.99.  Price: $24.49 You Save: $10.50 ( 30% )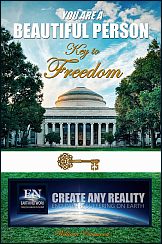 EVERYTHING YOU NEED TO CREATE THE LIFE YOU WANT!
Reveals how you can manifest any reality you desire.
Put an end to all your limitations & acquire the knowledge you need to create all your desires. The best of everything includes the full range of subjects in the four EN websites. A lifetime worth of learning, and all of William Eastwood's teachings.
The past does not create the present. Nothing is as we were taught, there is a new art and science to be learned. You exist at the center of a web of probabilities. Each thought and emotion you have will alter what manifests next in your life. If you are adamant about having what you want in your life you had better get it right.
If you follow the masses, you will be as a sheep led off a cliff by the great myths of modern man. Don't gamble your life on majority belief. Your life is too precious. There is no time to waste. Basis of THE KEYS, guidebooks on how to free yourself of all limitations in life.
Additional description provided with eBook (directly below) and on Lulu.com.

Helping you to create the life you want!
RESEARCHING  CONSCIOUSNESS SINCE 1975

Achieve all your aspirations with

POWERFUL

EN books
EARTH NETWORK BOOKS By William Eastwood

Anything is possible. Create your dreams. Start today.
KNOW WHO YOU ARE: We need to wake-up within the dream, and enter our true life.
Anything is possible. Create your dreams. Start today.
THE SECRETS OF THE UNIVERSE UNVEILED: A sample of chapter one of the EN course.

Get your free, powerful affirmations and guidance every day.
Simply click on any rotating earth on this website at

the top of every page.

 (Shown above and below.)

Daily Affirmations
---
This is where the links at the top of every page go to.

EN books
---
About us
---

EN books


G.E.N.I.E.  Global Earth Network International Education
EN  Earth Network
Don't miss these articles!
Consciousness creates matter, thoughts create reality, quantum physics
Mind creates matter - where creation takes place
The brain does not create consciousness
How can my thoughts affect people, reality & matter?
Multidimensional human spirit, soul & inner self
Consciousness creates reality & your mind forms matter
---
How does mind form matter: A thought's journey into matter.
Whatever you can imagine you can create!
Your thoughts & emotions will determine what you experience in your life.
---
Categories: METAPHYSICAL Alternative Healing Cure & Remedy for Ailment, Sickness, Illness & Disease. Thoughts form health and healing. Thoughts form matter mind body healing cures and alternatives. Thoughts form illness and disease. Metaphysical Prescription for Perfect Health & cure for illness and disease. Alternative Healing Cure & Metaphysical Remedy for Ailment, Sickness, Illness & Disease. Thoughts form the placebo effect. Thoughts form reality. Click on our site & books to learn more.
METAPHYSICAL Alternative Healing: Cure & Remedy for Ailment, Sickness, Illness & Disease
Civilization's progress depends on the realization that consciousness creates matter.
A Positive Mind & Emotions Create Positive Events.





All your dreams are now coming true..
The concepts conveyed in this website are within these books.

www.ThoughtsFormMatter.com