---

Mind Forms, Heals & Creates:
Psychological Electromagnetic Thought Energy forms the Body
Psychological Electromagnetic Thought Energy forms the Body
---
Click Image for EN founder's video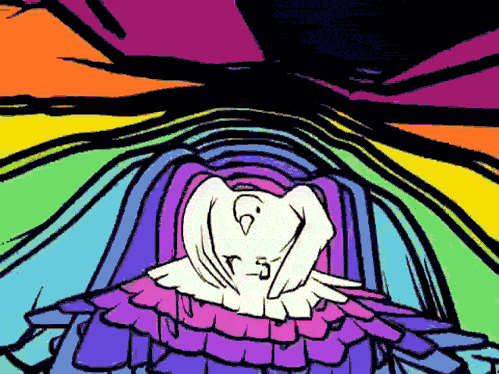 Why don't scientists believe thoughts form matter?

Many top physicists do know that thoughts forms matter

It is the rest of science, media and the world who do not want to listen to what they are saying.

Max Planck.

Max Planck

, Nobel PrizeWinner: "I regard matter as derivative from consciousness."

— The Observer, 1/25/1931

Max Tegmark of MIT

Click on the "Max Tegmark of MIT" button below to see current official confirmation from a respected physicist in the scientific community that matter is a state of consciousness.

Consciousness is a State of Matter: MIT

The official scientific establishment as a whole does not want to admit consciousness creates matter. There is a reason why.

Early scientific instruments could not measure consciousness or quantum activity. Scientists could not prove or disprove anything about consciousness, and so they eventually assumedconsciousness had nothing to do with bottom-rung reality, without proving it did not. Eventually science as a whole took the official stance that consciousness had nothing to do with bedrock reality.

To go against the materialistic view that was adopted by the world is to threaten the entire worldview and authority of science.

"Few realize mind forms matter because the worldview of educators, the legal and medical establishment, media and society, is based on the consensus that comes from the bias scientific establishment rather than individual physicists.

REAL SCHOOL Advanced FREE Articles

The AMAZING truth about reality & YOUR consciousness

You can get lost trying to understand consciousness by reading scientific articles. I offer links to some excellent scientific studies as a courtesy to you only. I know in simple terms that the physical world is a projection we each create with our own consciousness. If four people enter a room, there are four rooms. I figured that out over four decades ago.

Consciousness is irreducible and is both individualized and part of an unbroken field. Quantum mechanics is the study of that field of energy. Your consciousness has very deep, eternal meaning that cannot be measured with a ruler, and so all scientific studies will miss that part of the picture.

All consciousness is of an equal, amazingly high grade; and just so you know, your personality and individuality will never be lost. Who you are will survive death. I am not a religious person, because I will add that you are also good, and most religions will say you are evil.

Ignorance is separation from truth, and it is the closest thing there is to evil. Our civilization has been based on separation from truth for centuries and we therefore do not even know where we come from! That shows just how ignorant we are.

The whole of civilization has been reading reality backwards for thousands of years. You can't understand reality by looking at the physical world because that world is a consciousness hologram that you are creating. If you follow most scientists, they will just get you more confused.

I provide hundreds of articles in plain English, and you don't need to be a scientist to understand any of it. Use your heart and intuition. All knowledge is within you, and you are a portion of the Divine consciousness that forms everything. You are forever safe and loved, and this will never change, not for a billion years.

For those who are interested I often begin my articles with some science because it is important to use your intellect. For something to be true it must make sense to you both intellectually and intuitively.

— William Eastwood
Click above
Consciousness is a State of Matter: MIT
Physical time-space is secondary and inner spiritual reality is our primary reality. Only with this perspective can you understand the body's light, which is consciousness.
The True Infinite, Good & Powerful Self You Are
Nature & Characteristics of Consciousness
Everything exists first as light which is consciousness. Think of a nonphysical body composed entirely of light. Each nonphysical light cell then forms a physical cell. The cells of your body are actually composed of your thoughts and emotions.
The light body reacts first to approaching events. The cells are aware of the future before the mind is. Sometimes people react to danger prior to seeing it with their eyes. This information about approaching probabilities comes from higher psychic centers and through different parts of the body.
The Secrets of the Universe Unveiled
When I discovered the scientific information below on the body's light system it made perfect sense because it fit the paradigm I just described. As the brain is a receiver for the mind so the body is like an antenna for the spirit. The bodies light tubes provide a channel through which light can travel through the body, giving the cells intructions and orchestrating movement.
However, the component that is missing from the scientific analyst is that light or consciousness permeates the entire cell and creates it in the first place.
Your slightest thought in emotion affects your body. If you think you are strong, you are immediately stronger. If you think you are beautiful, you effect others to cause them to think you are more beautiful.
How Thoughts Influence Body
Click above
Light in the body, scientific history of discovery
In the 1940's neuroanatomist Harold S. Burr from Yale University recorded electrical fields in the shape of matured bodies around eggs and baby animals. This seemed to suggest a kind of electromagnetic blueprint guiding growth. Before that in the 1920's, a Russian scientist Alexander Gurwitch suggested that a field of electromagnetic radiation rather than chemicals alone guided the growth of cells and bodies.
The Orthodox view scientists have always strictly adhered to was that chemical interactions between molecules in plants and animals controlled movement and growth. But Darwinists cannot explain how millions of cells blindly bumping into each other create the synchronized activities within the body.
Herbert Frohlich, of the University of Liverpool, was nominated for the Nobel Prize in physics in 1963 and 1964. He was also honored as an outstanding physicist with the prestigious Max Plank medal for being the first to introduce the idea of an electromagnetic wave synchronizing molecules to vibrate in unison to carry out DNA instructions via nonlocality. He was also Despite modern science's objection to that notion, the work of many physicists suggests a quantum wave/light system.
Italian physicist Renato Nobbili of the Universita degli Studi di Padova empirically proved electromagnetic currents existed in animal tissues and that frequency in tissues were the same as those in the brain of the same animal. Russian physicist Albert Szent-Gyorgyi, a Nobel Prize recipient, believed that cells transmitted energy containing information on a subatomic level.
The work of all these physicists remained relatively obscure until well after the arrival of the Popp EMI 9558QA photon measuring apparatus. Frits-Albert Popp, graduate of the University of Wurtzburg, and a celebrated theoretical biophysicist teaching radiology at the University of Marburg in Germany, ultimately spurred a revolution in science.
However, before that happened, while speaking before fifteen of the world's leading cancer specialists in Heidelberg, Germany, his prestige was shaken. All but one scientist attending the seminar took his idea that the body produced light as a joke. That lone supporter Bernhard Ruth and Popp ten set out to prove them wrong. The team built the light measuring machine to prove their theory, which it did.
The studies that followed culminated in a scientific revolution in biology, which the greater scientific establishment repeatedly attacked and postponed. As Popp's work progressed, a few of his initial findings were as follows.
The light produced by plants was shown to provide a system of communication between molecules, like a subatomic telephone network of coherent electromagnetic fields. He also discovered that DNA sent out a large range of frequencies that orchestrated the functions of genes and cells.
Click above
REAL SCHOOL Teaching the truth
This science supports a new paradigm
Thoughts are electromagnetic energy that form the body through processes that occur at a deeper level. Changes in your psychological state affect the body. The evolution of scientific discoveries offered in this article are pointing us in this direction. (There is a lot more scientific evidence than what is provided here.)
As far as the human body goes, everything in the new paradigm means that it is a truly astounding and miraculous system, a far more advanced and beautiful system than previously thought.
As it turns out, many prominent scientists working in collaboration and in research centers around the world have built a new unified theory of mind and matter. Biology is a quantum process. All body growth, movement, healing, all cellular activity, is a function of retrieval of information and energy from the Ghost Field/Zero Point Field/Implicate Order/nonlocal/Wave Field/Framework II (the terms are synonymous), and distribution through the body's light tubes.
The Zero Point Field is a source of energy and information, but that is all that is known by orthodox science, because it represents a quantum threshold beyond which other dimensional activity exists but which is inaccessible by conventional means.
---
NOTE: The Ghost Field/Zero Point Field/Implicate Order/Framework II/nonlocal/wave field are terms used by scientist to describe "energy containing information" which is just an acceptable scientific term for consciousness.
Click above
It is now well established by many scientists that the body is a quantum light system. This light system reveals how it is that when you pick up a book, millions of brain cells operate instantaneously in perfect unison, and then triggers an almost simultaneous mass cellular reaction in your arm, so that as you think it, you lift the book.
---
NOTE: The brain sends information to the body at a rate of up to 1,000 meters per second.) Because these processes occur at a speed exceeding any previously known connection between axons or dendrites in neurons, it is hard not to conclude that the only explanation is Popp's light system.
---
The cells' cytoskeleton built of microtubules serves as the body's internet. Microtubules are hollow tubes in every cell in the body through which quantum light travels (consciousness), previously not fully understood only because of their extremely small size.
The light tubes are the same diameter as a quantum wave, 15 nanometers. Waves can hold an amazing amount of information, more than 280 quintillion bits, 280,000,000,000,000,000,000. This is enough to contain all your memories for an entire lifetime.
CONSCIOUSNESS CREATES MATTER: Scientific Proof & Facts: Thoughts Create Matter
DROP-BOX LIBRARY 

Helping you to create the life you want!.
Your own personal metaphysical Library.
The dropdown boxes & buttons lead you to profound & amazing metaphysical insights. The Solution to Problems. Manifest Unlimited Money.
---
Click on the drop-down boxes to find the information you need. Or scroll down to continue reading.
Click above
Click above
Why is Ocean Water Rising? Reason for Sea Level Rise, Climate Change & Global Warming
Click above
Mind Forms, Heals & Creates: Psychological Electromagnetic Thought Energy Forms the Body
Copyright © 2019 by William Eastwood

BRAND NEW RELEASE: Published on 2/1/2020


6" by 9" paperback: 424 pages.
Be ready, because if you read this book you will get what you want in life and you will know how to solve the world's problems from bullying to wars.
From the upper echelons of the scientific establishment comes a completely new definition of reality and the human being. The most advanced physics in the world suggests that accumulated knowledge in all fields is based on a false premise.
Max Planck, Nobel Prize winner and father of quantum mechanics says, "I regard matter as a derivative from consciousness." — The Observer, 1931.
This remarkable new way of looking at the universe is supported by two more of the world's  most  eminent thinkers ― Stanford neurophysiologist Karl Pribram, & University of London physicist David Bohm, a former protege of Einstein's.
Knowledge can bring you money, power and love.
"Great spirits have always encountered violent opposition from mediocre minds."

— Albert Einstein
Acquire the knowledge necessary to create anything you want

Helping you to create the life you want!
RESEARCHING  CONSCIOUSNESS SINCE 1975

Achieve all your aspirations with

POWERFUL

EN books
EARTH NETWORK BOOKS By William Eastwood

Anything is possible. Create your dreams. Start today.
KNOW WHO YOU ARE: We need to wake-up within the dream, and enter our true life.
Anything is possible. Create your dreams. Start today.
THE SECRETS OF THE UNIVERSE UNVEILED: A sample of chapter one of the EN course.

---

EN: EARTH NETWORK: © Copyright 2019, By: EN: All Rights Reserved.
Click on rotating earth at

top of every page to get your daily affirmations.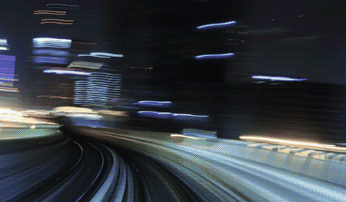 C = Ef:  THOUGHTS FORM MATTER - FAST TRACK TO SUCCESS
Your Fast Track to Success  link (C = Ef) above loads in milliseconds

How Your Thoughts Create Matter & Your Reality
Do My Thoughts Influence Events, People or Reality?
https://www.mindformsmatter.com/2019/06/17/consciousness-creates-reality-mind-does-create-your-life-experience-is-thoughts-materialized/
https://www.thoughtscreatematter.com/2019/09/09/thoughts-influence-matter-your-thoughts-influence-reality/
Neuroscientists discover multidimensional structures in the brain.
---
Categories: Mind Forms, Heals & Creates: Psychological Electromagnetic Thought Energy Forms the Body. Light in the human body & cells. Thoughts affect the body's health condition. Thoughts form the body, a quantum light system. Thoughts affect the body's health beauty and healing. Your Mind Forms, Heals & Creates the body with thought energy. Your Mind's Psychological Electromagnetic Thought Energy Forms your Body.. Click on our site & books to learn more.
Mind Forms, Heals & Creates: Psychological Electromagnetic Thought Energy Forms the Body
Darwinists can't explain how millions of cells blindly bumping into each other create synchronized body growth. Herbert Frohlich, Nobel Prize nominee, was the first to introduce the idea of an electromagnetic wave synchronizing molecules to vibrate in unison to carry out DNA instructions via nonlocality.
How Your Thoughts Form Matter & Form Reality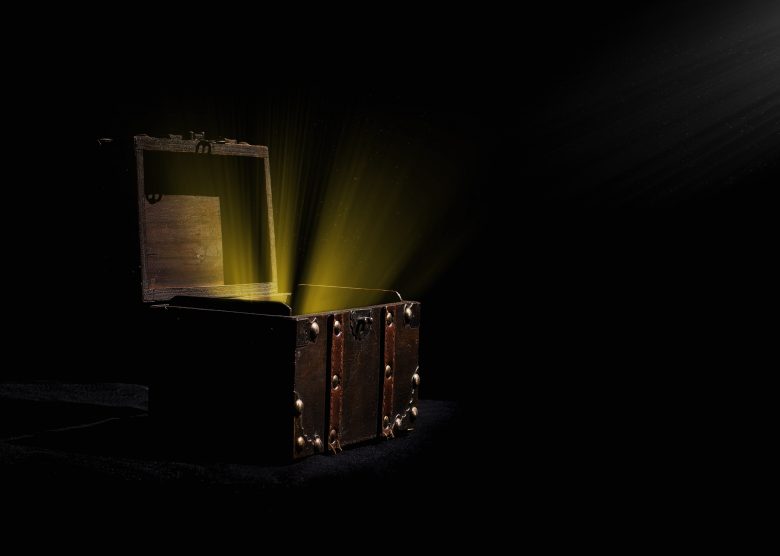 The concepts conveyed in this website are within these books.

www.ThoughtsFormMatter.com