---
What Is Altruism?
How Can I Be an Altruistic Person & Autonomous Individual?
Am I Good or Bad?
---
What is altruism?
How can I be an altruistic person?
What is an autonomous person?
How can I be an autonomous person?
Am I good or bad?
I will answer these questions now.
"Believing you are good will allow you to create good events in life.
"Faulty beliefs may generate seeming evil behavior and cause bad choices, but no matter what you did, everyone eventually enters the light after death and comes home to the pure intelligent love of which they are composed. The self you are is altruistic.
"If existence is a manifestation of consciousness and that consciousness is creative and good, so are you, because that is what you are made of.
"When you believe you are good you let yourself have fun, and when you are having a great time you want others to have a great time. But if you believe you are bad then you will feel miserable and misery loves company.
"By having fun you help others to feel good and do the same. The natural self wants to help others and will joyfully take the time to do so.
"The natural self knows it is greatness, but it also knows that everyone else is."
— William Eastwood
What is altruism?
---
Altruism is the desire to do good for the sake of doing so. You are a good person because all consciousness is inherently good and you are individualized consciousness. Beliefs can override your impulses to be altruistic, but the underlying nature of your consciousness will always be altruistic.
If evil seems to exist it is because our beliefs manifest. It is not an intrinsic truth, it is a created truth, and there is a big difference between the two.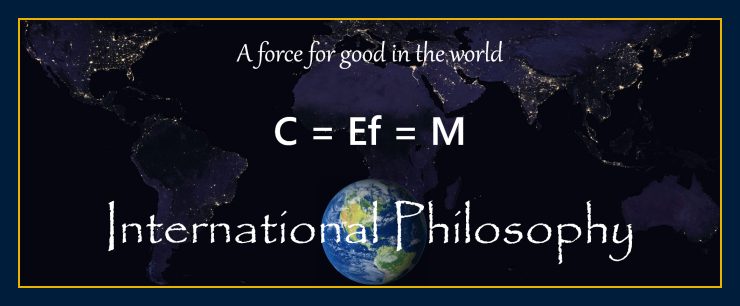 What is the holographic universe?
---
The reality around you is a projection of the mind, brain and five senses, according to physicist David Bohm, who was a friend and colleague of Albert Einstein. Einstein called Bohm a "kindred spirit."
William Eastwood arrived at the same conclusion in the previous century through the paradigm of subjective science. Eastwood explains that "everyone possesses a superior form of intelligence that can easily be tapped."
Eastwood is an outsider in that he operates through subjective science — materialism / physicalism — by choice because of his early-life understanding. Eastwood says, "Only a subjective science can accurately describe a subjective universe."
---
Eastwood: The holographic universe is the reality you are in. The mind projects reality through the brain and five senses. This scientific paradigm has its origins in the findings of a group of leading 20th century scientists, but is also known in the heart and mind of each individual and all consciousness.
In recent centuries, objective science has given us a cold and uncaring universe that formed accidentally, and in a resulting process of evolution of life on earth was always hostile to the individual's good. Never did the universe care about the individual except perhaps as the individual ensured the survival of the species. The holographic universe sounds like a term that continues in this tradition. It does not.
This is a subjective science that has a heart and soul. Consciousness is universal and fundamental. Consciousness projects itself into matter. The mind constructs the physical environment and the body. Being universal and fundamental, the nature of the universe hinges on the nature of consciousness, and consciousness is altruistic.
Individuality is a very real expression of consciousness, and therefore the individual is altruistic. By its very nature, consciousness is altruistic and intelligent.
We have an intelligent and altruistic universe that comes to know itself through its individualized portions. You are the portion of this infinite, intelligent and altruistic consciousness that wears your name. 
You are the portion of this infinite, intelligent and altruistic consciousness that wears your name.
Holographic film is unique in that if you smash it into pieces, each piece will project the whole image projected by the entire film before it was smashed. In the same way, the holographic universe paradigm tells us that the individual projects the whole universe. This is only possible because on deep inner levels the individual is connected to the entire universe. Individuality does not contradict unity. The altruistic intelligence of the entire universe is expressed through individuality. In a way, each individual is a different version of the universe.
Because the universe is of good intent, so is the individual. However, the individual is given freedom. This means that the individual can believe otherwise. When this happens the individual projects his or her beliefs into events that reflect the belief that the individual is not altruistic. The nature of your life reflects what you believe you are. Your life reflects your beliefs as to the nature of reality. If you believe that reality is cruel and competitive, then that will be your reality. This is the mistake the human race is making.
This is why Albert Einstein said that believing that the universe is friendly is so important.
In the holographic universe paradigm, we create our reality. Each individual is the author of their reality. When you believe that the universe is altruistic and cooperative your beliefs are in line with the intrinsic reality of consciousness. If you believe that the universe is uncaring and that you are undeserving, then you project that set of beliefs as your reality. You are creating what you believe, think and feel. If your assumptions are negative, that is what you create and experience. This is why I say that we must believe we are good and base our civilization on this firm belief in our goodness.
In fact, because we have not been doing that we have division and chaos. Poor behavior, incarceration and division are a product of the negative and inaccurate mainstream materialism paradigm (materialism / physicalism) expressed as the beliefs, thoughts, feelings and resulting behavior of the individual.
You are a beautiful person and your nature is good. 
You are good and the universe is kind.
You must believe that. It is true.
The Altruistic movement
---
If we implement the new science, where does this lead?
Create world peace using the new science
Consciousness is altruistic. The impulsive life force within consciousness moves us in those ways which serve ourselves and others best. I am aware that many people do not believe that impulses are altruistic. The reason why they distrust life, impulses and reality is due to traditional myths about life and human nature. People will dam up "impulses to act (in harmless ways)" because they distrust those impulses. That act of damming up the life force leads to stronger impulses that eventually then do seem untrustworthy. If we had trusted our impulses enough to act on them in small appropriate ways we would have been led to actions that benefit ourselves and others.
Everything in existence is a form of consciousness and everything is cooperative and creative. All actions lead toward good. Believing otherwise creates the experience of what the belief suggests. The solution is to be reeducated in the correct paradigm.
Featured page on this site.
Based on the science of David Bohm, a philosophy that works LIKE MAGIC!
Civilization is based on the mainstream belief that impulses are untrustworthy, misleading and in some cases evil. Impulses are the thrust of energy propelling action and giving direction. Impulses are actually altruistic and cooperative. Body impulses move the cells and our impulses move our legs so that we can make breakfast and guide us to do what fulfills our desires and potential.
We would understand what altruism is if we trusted our nature. We would understand what altruism is if we were not hypnotized by myths. We would understand what altruism is if we believed in ourselves, and if we believed we were altruistic we would be fulfilled and successful.
The problem is that our mainstream myths force us to misread our nature and reality.
"Each person reads and experiences reality according to what they believe exists. If they hold a view of reality within themselves that is inherently limiting and/or negative, then this inner subjective reality and nothing else is projected outward into events and experiences so that everything conforms with their beliefs. They then cannot see anything outside of their own worldview. In effect, they become blind to any information that would free them from their inner and outer restricted reality.
"The negative focus on perceived enemies or opposition combined with the overlooked and unchecked power of consciousness and focus has been causing the world severe problems for a very long time only because we do not see the obvious.
"The solution is to understand that consciousness is altruistic.
"The people that seem evil don't believe that the human spirit is basically good, and that's the problem.
"My work is to explain that this is a scientifically validated fact in order to bring an end to global conflict and assist humanity in advancing into a new stage of incredible fulfillment, both private and public."
— William Eastwood
How can I be an altruistic person?
---
To be altruistic is to be good for the sake of being good, which is an inherent inclination of consciousness and what you are. Most definitions indicate selflessness in service to others, but that may be misleading. Our values from the past are sometimes very narrow.
If everyone was selfless in service to others to the point of not accepting good into their lives their would be no one we could be good to because there would be no one to accept our generosity.
To complicate matter more, our first and foremost responsibility is to ourselves because when we are happy we automatically want to help others to feel as good as we do.
There are steps you can take if you are concerned about you effect on others when you help yourself. When you wield your consciousness to help yourself you naturally do not want to harm others. After using willpower and visualization to benefit yourself can say the universal mantra that "I now release this thoughtform to manifest for the higher good of all concerned."
 Am I good or bad?
---
Consciousness itself is naturally altruistic. When you are happy you automatically want other people to be happy too.
Nature & Characteristics of Consciousness
Click above to learn more
CONSCIOUSNESS IS A STATE OF MATTER: MIT
Scroll down to continue reading article.
Post/page resumes here.
What is altruism? How can I be an altruistic person and an autonomous individual? Am I good or bad?
Is everyone altruistic?
---
You do not have to strain or do something good to be altruistic. You do not need to think that helping yourself is somehow wrong, or selfish. If you love yourself and others you will naturally be concerned for the welfare of others.
It is helpful to make it a point to help others, however, and to be sensitive to the feelings of others. At their core, however, everyone is altruistic. But that does not mean that people cannot diverge from their authentic nature in their thoughts and behavior. Our beliefs, thoughts and emotions determine behavior and how we act toward others.
Can I be good to myself and be altruistic?
---
Yes. Traditional values can easily confuse us, and so I am clarifying a related issue for you. There is nothing wrong with being good to yourself. Because we are all part of a single movement of energy, when we help ourselves all consciousness benefits.
If you help yourself, you automatically help others.
Being an altruistic person is very simple, you need only be true to who you are. When you are accepting all good into your life you are so happy and thrilled that you want others to have all the good you possess, and you begin helping them.
By helping them to be as happy as you are you experience the greatest joy possible.
When you are happy and you are experiencing synchronicity as you manifest good events, others take notice and want to know how and why you are so happy and achieving so much. How do you do it? people ask. People then begin to replicate your methods.
This is how you can help people.
If, however, you are unhappy because you deprive yourself in service to others, people do not want to be like you and are repelled by your unhappiness. Your energy is not high if you are unhappy and you do not create coincidences or manifest events that reflect high energy.
The bottom line is that everyone does what they want to do regardless of what they say. If they sacrifice something for something else, it is because they want "that something else." If you want to help others, then in helping others you are doing what you want to do and are therefore not really sacrificing.
People who are trying to be good often feel that they are not good. Their actions are attempts to be good or prove to themselves and the world that they are good people when deep down inside they think they are not good.
It is much better to learn why your consciousness is altruistic, and how your gains are automatically shared by the entire world. If we were all to accept our goodness, and all that we deserve, we would all live a new existence.
The science supports this view. Quantum physics reveals that we are all part of a single energy movement. Do not take this to mean that you are not an individual. You are the portion of All-That-Is that is ______________ (your name).
You are an equal to others and are a part of the All-That-Is. If you cannot accept this fact, then you are denying your altruism and goodness. It does not matter how much you help others or how selfless you are if you cannot accept who and what you are.
You will give yourself permission to do what you want to do when you recognize that you are an altruistic portion of God. Then you will discover that you really do want to help others. You will also learn that when you help yourself you are helping others.
Thus, selflessness is not really a good measure of holiness. Altruism never asks for sacrifice of self, pleasure or desire.
Click above to learn more
People are generally good, although their actions are sometimes misguided. The saying, "the ends does not justify the means," denotes that we should not engage in questionable activities even in service of wholesome goals, even if those goals serve others. This is generally accepted as being true and we agree.
What is autonomy
---
An autonomous person is a person who is capable of making their own decisions. You can be autonomous by making good decisions based on intuition and logic.
45

EASTWOOD
45 years of research goes into every book
What are you going to do to change your life?
---
The new view of altruism within human nature
---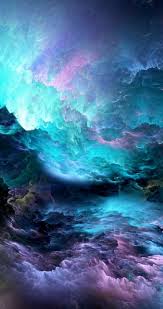 The paradigm of the most advanced and credible science in the world requires that we correct our view of human nature and ask ourselves "is everything in the universe altruistic?" Those who are considered selfish according to mainstream psychology are in fact be altruistic in light of the new science.
Materialism is based on the idea that we live in a physical universe. This universe has been traditionally defined as being composed of physical elements. The idea was that electrons or the smallest basic components of matter were little solid particles like BBs or pellets.
The world's most advanced and credible scientific evidence is right in front of us.
An explanation of how consciousness creates matter is inherent in wave-particle duality, the greatest scientific discovery of all time.

In his 1924 Ph.D. thesis and groundbreaking contributions to quantum theory, Nobel Prize winner, Louis de Broglie postulated the wave nature of electrons and suggested that all matter has wave properties. This concept is known as wave–particle duality, and forms a central part of the theory of quantum mechanics.
De Broglie's wave–particle duality is extended to all particles and the laws of nature. 
Does matter form the wave or does the wave form matter? It is pretty obvious what the answer is.
Your body's motion does not create the idea to move.
As all acts are preceded by an intent, be it on a conscious or subconscious level, all actions which form events are a result of information within the wave.
Quantum mechanics has revealed to scientists that the universe is not composed of little solid physical particles. No such particles even exist. The universe is now understood to be composed of electromagnetic fields. A particle is a disturbance or abstraction in a field of electromagnetic energy.
Quantum mechanics is extremely accurate. It is tested and has been used in the development of advanced scientific systems and machines with complete success.
If this energy that forms the universe is the basis of all interconnected consciousness, then we need to ask ourselves if consciousness itself is altruistic.
If consciousness is altruistically inclined, then so we are also.
Important to the definition of altruism is the fact that quantum physicists have discovered that there is one interconnected unlimited field of electromagnetic energy. This does not imply that there is no individuality, but it does tell us that we are connected to our environment and other people through energy pathways.
It also tells us that there is no separate and distinct physical particle as was believed by traditional science.
If we believe in simple matter particles it is easier to accept the orthodox view that the universe is a chance creation that has evolved through selfish competition. But we now know that the universe is intelligent and composed of energy containing information that appears to be alive.
If the universe did not happen by chance, then we must conclude it happened by intent.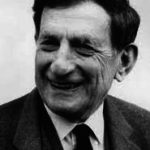 According to David Bohm, a famous physicist that wrote the textbook on quantum theory for the major universities in the 1950s, and friend of Einstein, electrons appear to be alive.
 Paraphrasing Bohm:
"When acting as a group, electrons appear to behave like flocks of birds, schools of fish or swarming bees, moving together in unison."
The point I have been leading up to, is that for this energy to have accomplished what it has, i.e. complex electromagnetic fields and intelligent electrons, it must have some form of good intent.
David Bohm's observation suggests that electrons possess good intent.
If the universe possesses intent, is that intent good?
---
The universe is conscious and alive and is of good intent. How do we come to this conclusion? There are some points to be made in support of this premise:
The universe is complex and orderly.
The universe has not destroyed itself, nor has consciousness.
There is a sense of meaning in our consciousness.
The creation of the incredibly complex human body, universes, including multi-dimensional universes, human consciousness and love, beauty and charity, all suggest the universe is of good intent.
And you are an individualized portion of the universe.
.
Thank You
I thank everyone that has made contributions, and those who have purchased books. I would not have been able to do it without you!

According to Albert Einstein's colleague David Bohm, the mind projects the events we then perceive, but before Bohm even introduced "Wholeness and the Implicate Order" in 1980, Eastwood was testing the principle to help people achieve goals and solve world problems.
Now
---
"When I was very young I discovered a fantastic way of thinking about reality that can solve world problems and help people achieve their dreams. And so now I am an author of books designed to help people use that wisdom to achieve anything they want."
— William Eastwood
"I spent over 45 years researching the ability of this scientific paradigm to help people achieve their goals and to solve world problems. It was startlingly effective. The only problems I experienced came for people and institutions whose beliefs were threatened by the new ideas I was studying.
"I AM GOING TO HELP PEOPLE AND HELP THE WORLD—THAT'S MY MISSION
"What I discovered early in life led me to a whole new way of thinking that I believe can change the world for the better. My specialty is system of application based on my own and David Bohm's science. This way of looking at the world and achieving goals can release individual potential and can bring humanity to a new level."
Scientific synchronicity and personal power from a 45-year study.
As far as we know, neither Albert Einstein or physicist David Bohm worked with a professor from one of the world's top ten universities at age 13, but Eastwood did.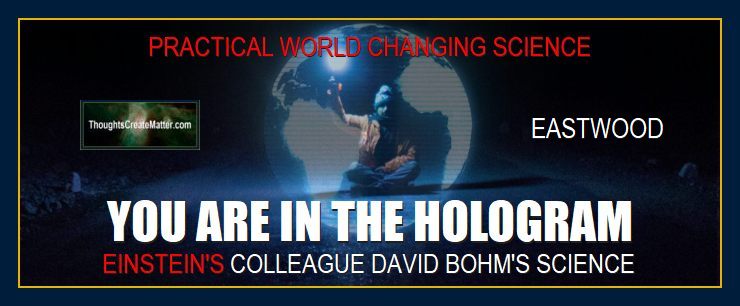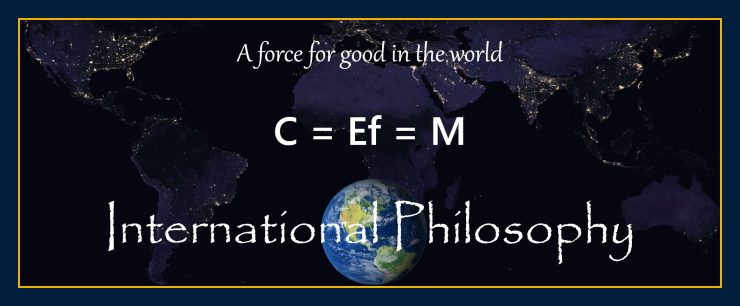 The cause of problems in the U.S. is the same cause of the Putin terror war. The reason why democracies are failing worldwide is because we have missed the science that holds that answer to prevent the actual collapse of civilization itself. Had Albert Einstein been successful defending physicist David Bohm in 1949, this scientific paradigm may have replaced physicalism as our world's accepted science. Documentation Princeton University.
Eastwood's ancestors include two kings of England
---
"That," he says, "is not important.
"What we are doing now is far more significant. A long time ago one of my ancestors signed the Magna Carta, and another founded the capital of the constitution state in America, but that is nothing compared to what we are accomplishing now."
A world without borders
---
.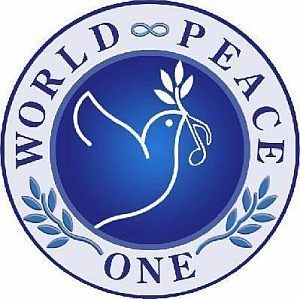 A scientific paradigm originally introduced by Albert Einstein's colleague is now being applied to stop Putin from doing further damage to nations, to protect people globally and to get grain to those in need. We can and are addressing all issues with this application.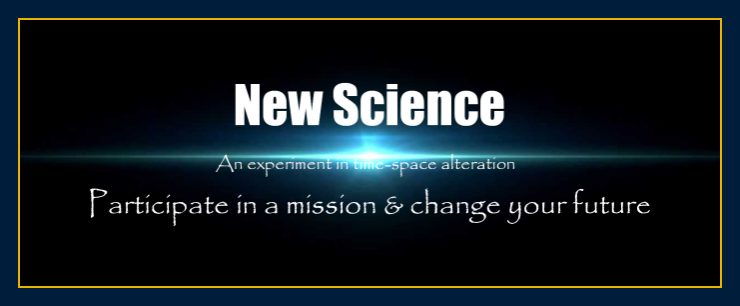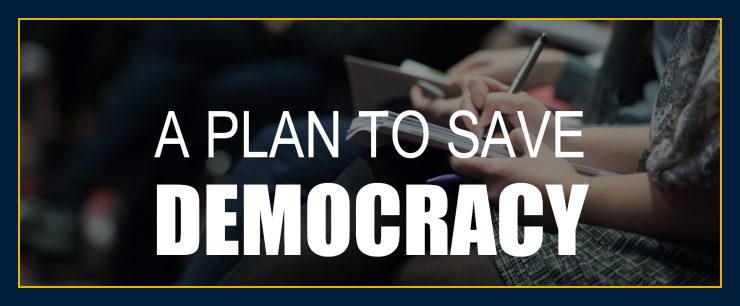 45

William Eastwood's 45-years of research brings you everything you ever wanted!
Become powerful.
Create wealth.
Manifest your dreams.
The most generous advice.
The most experience.
Create anything you want LIKE MAGIC
---
Click on our affirmation page once or twice a day, or as time allows when it is convenient for you to do so. It is the best habit you can possibly develop if you want your life to work.
By taking a few seconds to read through affirmations, instantaneous connections are made to your best memories and most powerful experiences on a subconscious level. This allows for positive energy and ideas to enter your consciousness and find a way to change your state of mind, increase your enthusiasm, and motivate you and change your circumstances for the better. Just reading lists of affirmations daily can make a huge difference in your life, keeping you positive, strong, on-track to your goals, balanced and consistent. Most importantly, positive thoughts — focused on in specific ways — will manifest desirable changes in your life. I am providing you with a path to success like nothing you have ever experienced before.
Your life is a projection of the life-force within inner levels of your being we reach with certain affirmations. This is living energy that does your will. This is not a frivolous activity, rather, it is the most logical and direct path to eliminating blocks and achieving your goals. In the same way that good food helps your body, these affirmations give you life-force substance that begins building events in the direction you choose. It's how you control and direct your life, and in this case for the better.
If you follow my advice and apply these processes correctly, you absolutely will transform your life like magic.
Create anything you want LIKE MAGIC
45

William Eastwood's 45-years of research brings you everything you ever wanted!
Advanced scientific audiobook — just listen and your subconscious will create what you tell it you want!
NEW RELEASE AUDIO BOOK BY WILLIAM EASTWOOD
Based on the advanced scientific paradigm of Albert Einstein's colleague, David Bohm and "The Solution to All of Humanity's Problems..."
"I WILL TELL YOU HOW YOU CAN CREATE ANYTHING YOU WANT"
---
Click image for available William Eastwood books
By purchasing through our trusted book manufacturer (Lulu.com) you get these books DIRECTLY FROM THE MANUFACTURER.
Get all this information directly from the source — Earth Network books
45 EASTWOOD
45 years of research goes into every book
---
The purpose of Earth Network books and our free advice, is to provide you with all you need to know to be successful in all areas—in intellectual and spiritual knowledge, business, finance, health, love and relationships.
Say thanks
---
Say thanks with a book order so that I can continue to bring this information to you.
"If you do good things, good things will happen to you."
— William Eastwood quote at age seven.
"When you buy a book here you are doing a good thing because all proceeds are used to help people struggling in over 170 countries. Our clients who do not have any money to buy books rely on you to fund this website through book purchases."
— William Eastwood
By purchasing through Lulu.com (above) you get these books DIRECTLY FROM THE MANUFACTURER and cut out the middleman! — most reliable source — fastest delivery — lowest price.
What Is Altruism? How Can I Be an Altruistic Person & Autonomous Individual?

Am I Good or Bad?
Copyright © 2019, 2020, 2021, 2022, By: William Eastwood.
Primary article concludes here.
Four FREE Earth Network websites with over 100 articles
---
FOUR SCIENTIFIC EDUCATIONAL SITES — ONE PHILOSOPHY
A singleAMAZING philosophy!
100's of articles!
4 EN websites!
They are meant to be used together.
Click between them!
Click below for list of articles.
Click below for master page.
Thoughts form matter links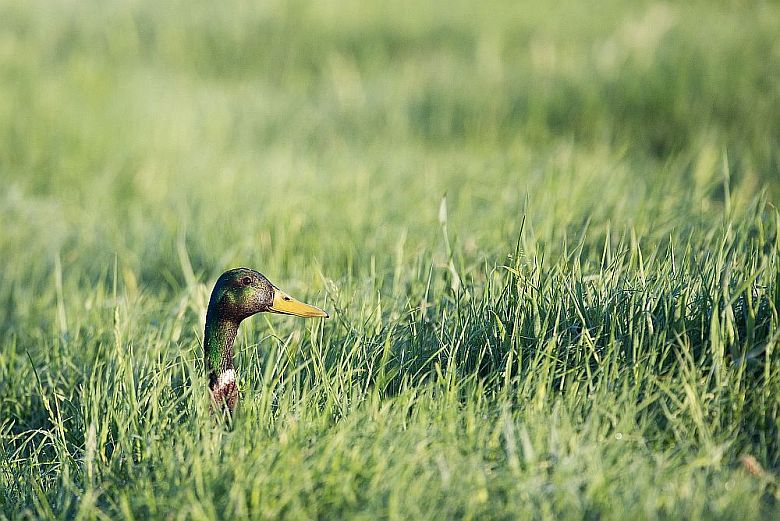 You are a good person.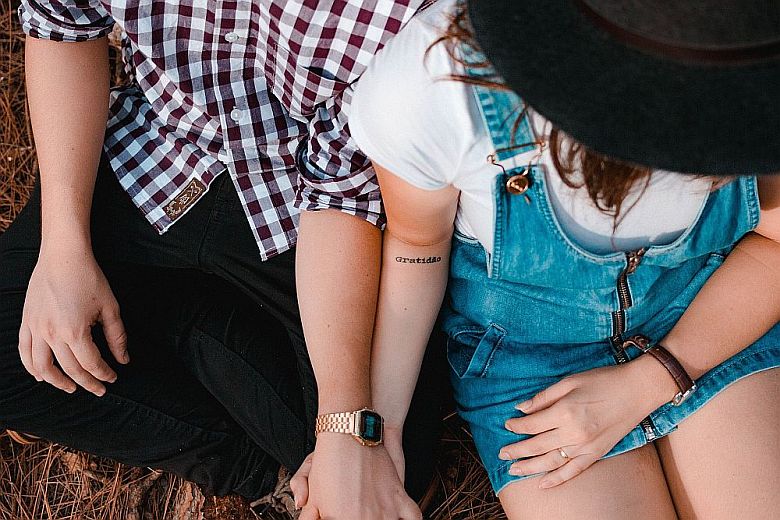 REALITY IS A PRODUCT OF YOUR THOUGHTS
The authentic self we bury during domestication can be reclaimed to produce an authentic and powerful self. 
Learn the secret to consciously creating what you want in life.
.
---
Categories: What is altruism?, How can I be an altruistic person & autonomous individual?, Are you good or bad?, Scientific & Philosophical Reasons Why the Soul & All People Are Altruistic Inside. You are a Beautiful Person,  Are there really good guys and bad guys? How to spot an evil or good person, How do I know if someone is good or bad?, Is human nature good or bad?, How do I tell if someone is evil or altruistic?, What is autonomy? Am I good or bad test. Click on our site and books to learn more.
Where Did the Magic of Childhood Go?
What Is Altruism? How Can I Be an Altruistic Person & Autonomous Individual?

Am I Good or Bad?
In my studies of quantum physics, I have learned that everything in the universe, manifest and un-manifest, is part of a single unified energy movement. The lesson in this is that no matter how you slice the pie, the ingredients are the same.
If consciousness is good, everything, including yourself, is good, if that energy is bad, then all things are bad, including yourself.
Act in a measured manner and in a way that you intellectually deem to be appropriate and helpful.
The concepts conveyed in this website are within these books.

www.ThoughtsFormMatter.com