---

Who You Really Are: How Your Thoughts Affect Your Body Health, Appearance, Condition & Wellbeing
Who You Really Are
---
Click Image for EN founder's video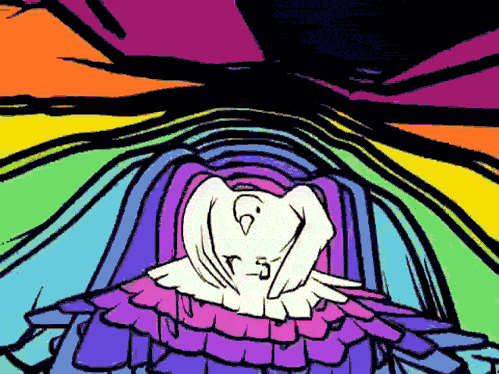 Click above
Consciousness is a State of Matter: MIT
---
"One must then go on to a consideration of time as a projection of multidimensional reality into a sequence of moments."
― David Bohm, Wholeness and the Implicate Order
(Author of "Quantum Theory" and friend of Einstein)
---
You are consciousness individualized
You are a individualized portion of the Original Consciousness that formed all of reality. Physical reality is secondary. It is a projection of the primary inner reality of which you are an intrinsic portion.
The myths of our culture—the mechanical paradigm—are primitive superstition. You always existed and always will. The spirit is infinite and participates in unlimited dimensions, probabilities and time periods. There are no limitations to yourself and what you are.
The self cannot be defined. It is a projection of eternal spiritual energy that recreates itself at a fraction of a second. Reality and the self are like a beam of light in that they are completely destroyed and recreated continuously.
We all agree with root assumptions that allow us to operate with others in this reality, but other than that the reality you are projecting is your own creation.
You live in a kind of hologram, a projection of your consciousness
Eternity gives Consciousness time to come up with some pretty fantastic scenarios, and this is one of them. The physical world was created by us to give our thought-forms objective reality.
Originally we were exclusively consciousness, but we learned how to use that Consciousness to form this dimension.
In this and in all other realities your beliefs, thoughts and emotions form your individual reality. You have complete and 100% control over what manifests in your life.
Why we don't just manifest paradise
Our limitations are a resuilt of our inabliity to expunge the beliefs of culture. They are within us and hard to ignore. Intellectual understanding is not enough. In order to really take control of our being and our life to create something fantastic we have to integrate this knowledge into our cells and being.
I have been studying this since around 1973 everyday of my life. I am sharing everything I have learned. The inner judge and victim are the biggest problem. You will discover them within yourself if you have not already done so.
The Inner Judge & Victim Control Us
Please read the authoritarian article to understand the underlying cause of all violence and bullying in our society.
---
Ten facts about you
The inner self forms a three-part self: 1. a conscious self, 2. body

,

and

3. body consciousness.

The body consciousness runs all the body's involuntary processes.

The conscious self is the director of physical experience, operating in time-space. It is a creator and has the resources of the inner self and body consciousness available to help it create physical reality.

Quantum mechanics tells us that all physical things have a wave aspect. The inner self is that non-physical wave aspect of yourself. It is the part of you that operates within the inner dimensions of existence.

The inner self is the deeper portion of you that decided you should be born.

The entity creates the inner self and the inner self creates the conscious self, body and body consciousness.

The entity is multidimensional, projecting into other times and probabilities, creating other conscious selves / identities.

You and the body were not created in the past. You and your body are created in each moment. Energy flows from the entity to form the inner self and from the inner self to form you. The three-part self is an ongoing creation of the inner self.

You are more than the conscious self alone. Your true identity includes everything I have just outlined. Your identity in its entirety consists of the spiritual and physical aspects that make up the entity, inner self, body, body consciousness and conscious self.

At other levels you are aware of your true and complete identity. You are a multidimensional being existing in many realities both physical and nonphysical.

Click above
EN's Basics & Starting Point for Most Readers
EN's Real School Advanced Site
C = Ef:  THOUGHTS FORM MATTER:  FAST TRACK TO SUCCESS
Your Fast Track to Success  link (C = Ef) above loads in milliseconds
Your reality is a projection of your thoughts
You literally think the state of your body into existence. This happens automatically following relatively indifferent or neutral laws of energy transformation. These are universal laws of consciousness and physics.
I say "relatively" indifferent because  constructive and positive thoughts are easier to manifest than negative thoughts. The universe has built-in positive propensities and intimate supportive forces operating constantly in your own life.
Positive thoughts and emotions experience less resistance in their journey to manifestation. And you sense and are impulsively directed to probabilities that will flesh out your positive thoughts.
The inner self, as mentioned, also plays a role, and the inner self is also concerned for your wellbeing. Your inner self knows you as well as you know yourself and is never judging or forceful, yet it is always directing you to open doors through intuition and impulses.
The universe and your inner self are working for you all the time. When you have an inkling to go shopping and are pleased to find an item of furniture you have been searching for, your inner self has sent you the prompting based on its recognition of probable events you can materialize.
You can integrate this information into a scientific or religious worldview or you can adopt a new worldview of your own. This is what I refer to as being the third option. If you read my other material, you know that the third option (I am describing here) is a unique paradigm gaining validation by a cross-section of the world's population, as well as many Nobel Prize winning physicists.
Early in life you are very sensitive and intune to the inner nature of reality. You feel a strong connection to nature, your environment and other people.
Before age five you knew that your thoughts affected events and other people. At this age you also feel the help of the inner self and the supportive nature of the universe.
Something important you forgot
Click above
There is a lot that science & religion don't tell you
---
According to their intensity, your attitudes and beliefs also affect the environment and other people.
Placebo & Western Medicine Warning
You affect others by your thinking
When you feel beautiful in the presence of others, they actually perceive you as being more attractive.
This is because of a very basic principle. Your beliefs evoke reactions from other people that are in keeping with those beliefs.
Scientific findings validate this. REG studies by Robert Jahn of Princeton University show that in a group setting, the person who has the highest coherency thoughts has the dominant effect in conversation.
Coherency denotes lots of thoughts lining up. Coherency of thought creates strong conviction. On a subconscious level, the person in the group with united beliefs has the greatest influence and prevails in conversation.
Strong, consistent beliefs cause you to prevail in conversation. When you enter into a conversation with a group of people, the person with the highest thought coherency becomes the dominant person on a psychic level, and their opinion has the greatest influence.
Subconsciously their opinion tends to be accepted over that of others.
If you have strong coherent positive thoughts about your body, how attractive and healthy you are, then this is what your own cellular consciousness and other people will react to. People's perception is highly affected by the beliefs you hold.
If you think you are attractive people will to some degree react to that on a subconscious level. They will actually see you differently than they would otherwise.
By intense thought that you are attractive you will cause people to perceive you as being more attractive than they otherwise would.

Click above
NBC NEWS REPORTS Universe is conscious
You don't just influence others in this way
This is also the way you form your body and its characteristics. Your appearance and state of health or illness is a result of your beliefs, thoughts and emotions.
Your thoughts don't just affect perception, but they create what they presume exists. Your dominant beliefs, thoughts and emotions form your reality and your body.
Click above
HOW YOUR THOUGHTS AFFECT YOUR BODY, HEALTH, APPEARANCE, CONDITION & WELLBEING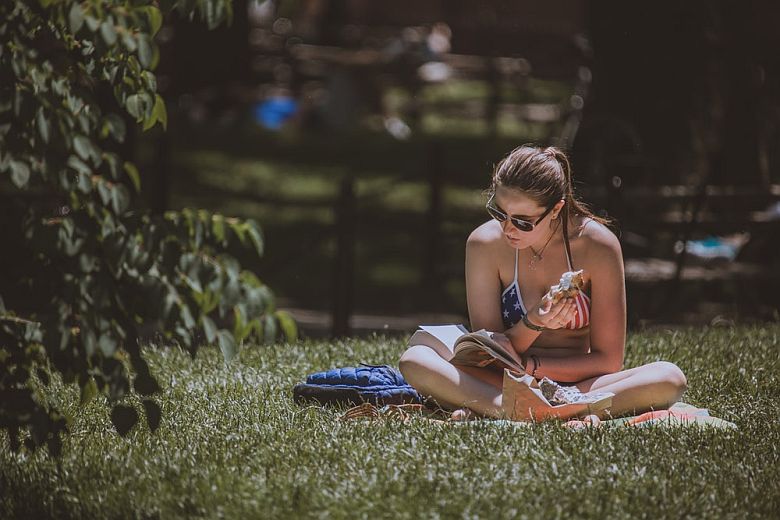 Click above
Your body is continually created by two processes
The body is continually created. Your many personal  characteristics ― appearance, weight, health, etc. ― is regulated by two processes.
One process is automatic (your body automatically reflects your beliefs, thoughts and emotions). The other process involves the inner support of your inner self and body consciousness.
The inner self initiates, organizes and projects mental energy into form.
Your thoughts affect your body's condition, health, appearance, weight, wellbeing, beauty & vitality
Your beliefs and thoughts actually form those characteristics. The physical state/form of anything is a result of the consciousness that forms it.
The body is a materialization of your deepest beliefs about yourself and your nature.  Your self-image forms a body-image within the subconscious.
The inner self uses this body-image to form the body.  The body consciousness does the work of creating and maintaining your body.
Your-body consciousness will struggle against any negative ideas you project onto your body, yet it must also reflect those ideas in the way it forms your cells and organs. Over time negative ideas can harm you. This doesn't usually happen until after childhood.
You can change your body-image by your attitude toward parts of your body. If you change your thoughts toward your body you change your body.
AMOUNT of Observation Affects Matter You are in control. Your beliefs, thoughts and emotions form your body's appearance, health & state of wellbeing or illness.
The beliefs you hold that go into the makeup of your body are controlled by your conscious mind primarily. Your current psychological and physical status is not a result of your past or unconscious as is currently believed.
Destructive beliefs about the effects of food on the body, and general philosophy about loss of energy and health due to aging do accumulate. However, there is no past, only a vast present moment, and your conscious beliefs dictate the state of the body, and not what you think of as past thinking.
You form the characteristics of your body by your beliefs, thoughts and emotions. In general, beliefs generate thoughts and thoughts generate emotions, and all three form your body.
If you think positive thoughts and emotions, you help your body.If those positive thoughts are about yourself or your body the effect on your body is greater.
Each portion of your body has cellular awareness that is part of the overall body consciousness. Each portion of your body has a self-image that is primarily a result of your attitude and beliefs toward that portion of your body.
If you become aware of those attitudes, which is very easy to do, you can change them. You need to reverse habits of perception.
This takes effort intially, but the rewards are great.
Negative belief will shape the pattern that forms the body
If when you are young you are told that your body will deteriorate when you get older, then you are programming your body to do that when you get older. Aging is natural, but not as it is conventionally understood.
The body is generated from the body consciousness like a light hologram is created. The body is thus recreated millions of times per second. "Over time" these pulsations lose some of their clarity, and this is why aging is natural.
However, there is no basic reason why you should become decrepit or ill in advanced age.
.
If you believe that your physical and psychological functioning will fail you then it will. Energy will form whatever reality we believe, feel and think.
You literally think the state of your body into existence. This happens automatically following indifferent or neutral laws of energy transformation. These are universal laws of consciousness and physics.
But as mentioned, the body consciousness, inner self and reality itself are all inclined to reflect the positive rather than the negative. It requires persistent negative ideas to impact the body destructively.
Scroll down to continue reading article.
---
Why the whole world suffers!
Man pointing his finger depicts the inner judge within people that holds them back.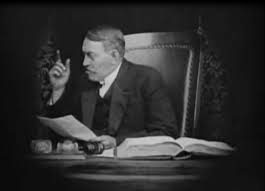 The inner judge & victim control the rest!
The Inner Judge & Victim Control Us
Most are not even aware of the existence of the inner judge and victim! Without awareness of the problem you can't solve the problem!
---
Article resumes.
THINK BEAUTIFUL THOUGHTS ABOUT YOUR BODY
CREATE A BEAUTIFUL BODY
Click above
To become healthy and more attractive pay more attention to your thoughts and consciously regulate them
What you say to yourself in your own mind is an instructional signal you send to your cells and DNA to replicate in form. With each thought we think our brain and body structure and chemistry is changed.
Often, we think negative thoughts about our body, "I don't like my stomach, it's too fat…. I can't stop eating…. I can't exercise, and my legs are out of proportion…  every day my face looks worse."
This type of negative thinking activates dangerous processes that lead to precisely what the suggestions assume is true. 
All portions of your body have a collective cellular consciousness and identity that is part of the body consciousness. Your cells and body parts know what you think about them.
The effect of your judgements is similar to what happens when you tell a small child that they are ugly.
The unhappiness, limitations and sickness of today are a direct result of yesterday's thoughts!
Thoughts form wellbeing & beauty.
Click above
You are born imbued with beliefs that support health
Your inner self and body consciousness are always helping you, yet you do have free-will.  You are not a puppet of forces you do not understand.
You create your own reality. If you become utterly convinced of the vulnerability and frailty of the body, that will become your reality.
The body consciousness and inbuilt beliefs of young children keep them safe and somewhat immune from negative ideas. This allows them to develop properly. But as you grow older you tend to inherit the beliefs of your society.
If you believe you or your body are sinful that has a broad detrimental effect. If you think you are an accidental product of savage evolution that hurts you across the board. Many people have version of these beliefs.
Mainstream philosophical beliefs are to blame for the world's problems
The old scientific paradigm suggests that all organisms are in hostile competition, and that the environment itself is at best indifferent and at worst set against you. You come to believe in the body's susceptibility to everything in food and in the environment. You may think viruses can attack you, when in fact these are a result of cooperative process.
We cannot see the cooperative processes for what they are because we cannot see and do not look for what we do not believe exists. I will explain as much as I have time to.
We are indoctrinated into a culture that believes we are imbued with a certain amount of energy at birth and that this energy is expended as we live our life. We literally run out of energy and life, get sick and become less than happy solely because of these beliefs.
Instead, the body is continually recreated out of the spiritual energy that sustains it. It is natural to have as much energy at age 90 as at age 9.
There are many more specific beliefs based on this false science. Our secondary beliefs support and reinforce our primary beliefs.
Official beliefs point to a picture that suggests unworthiness. They also have a toxic effect on the body.
We react to food and aging as we expect as dictated by our beliefs. This happens gradually with the millions of little things we say to ourselves in our heads.
Like a placebo/nocebo each minute suggestion is a small self-fulfilling prophecy. If every day as you prepare food, you think it has things in it that can hurt you then the cumulative nocebo effect is such that you tend to be proven right.
The body consciousness will fight these negative suggestions, yet the law of existence is that our beliefs, thoughts and emotions form the body. Our reality is a perfect reflection or what we believe and expect.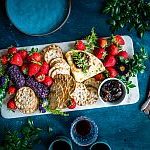 If some foods are good for you this implies that some are bad for you. When in fact all food is additive to health.
As you prepare food, what you think about it as you are preparing it is suggestion. Suggestion is what creates matter.
Each small suggestion is a placebo or nocebo. These have an accumulative effect on your body.
The body can use food to promote health or otherwise. Your body will fight against negative suggestion, but its defenses are sufficient for only so long.
All cultural beliefs have an effect on the body's health. If millions of people believe the body is a strictly independent physical object that deteriorates with time, this collective thinking becomes a powerful nocebo.
We need knowledge
To remain healthy, happy and beautiful throughout your life you will need knowledge. Otherwise you will have little ammunition to defend yourself from the influence of mass-shared beliefs.
Majority beliefs can be very hard to escape, but they don't have to be.
.
Once you learn and apply the principles of using the mind to form a healthier body, you will be able to consciously change the state and nature of your physical form as you wish.
You can be beautiful and healthy.

.

You can have a high metabolism that burns up fat automatically.
At ninety years of age you can be full of energy, vitality and joy.
You mind can heal any undesirable condition or illness.
You can rid yourself of any ailment.
There is no reason on earth why anyone needs to be sick or unhappy. When you learn the true nature of reality and how you form your reality, you learn to get out of your own way.
Once this happens, your inner-self and body consciousness are less hindered in their ability to keep you in a natural state of grace, health and happiness.
Aging as we currently experience it is an unfortunate and unnecessary result of the great myth of modern man.
Conscious units & Coordination points
You can be healthy and happy at any age, and now that you know how you will be..Find out what you believe about yourself and change what you do not like.
Scroll down to continue reading article.
All four EN sites have a single powerful philosophy! 
Click between them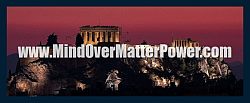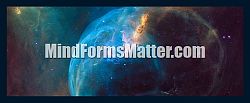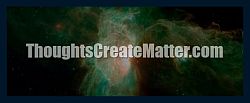 Helping you to create the life you want!
Knowledge expands your consciousness and empowers you. But you must understand, own and use the power you have correctly. It is not enough to know that your thoughts create your reality, you must learn the methods!
Our many articles empower and protect

Our Meritrocity of Misplaced Values
Create Wealth With Metaphysics
How to Create Events With Your Thoughts
Article resumes
FREE DROPBOX LIBRARY

Helping you to create the life you want!.
Your own personal metaphysical Library.
The dropdown boxes & buttons lead you to profound & amazing metaphysical insights. The Solution to Problems. Manifest Unlimited Money.
---
Click on the drop-down boxes to find the information you need. Or scroll down to continue reading.
Click above
Click above
Click above
Scroll down to continue reading article.
---
Why the whole world suffers!
Man pointing his finger depicts the inner judge within people that holds them back.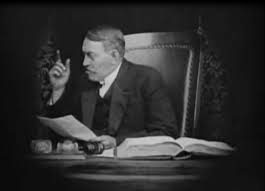 The inner judge & victim control the rest!
The Inner Judge & Victim Control Us
Most are not even aware of the existence of the inner judge and victim! Without awareness of the problem you can't solve the problem!
---
Article resumes.
Click above
Who You Really Are: How Your Thoughts Affect Your Body Health, Appearance, Condition & Wellbeing
Copyright © 2019, By: William Eastwood

Helping you to create the life you want!
RESEARCHING  CONSCIOUSNESS SINCE 1975

Achieve all your aspirations with

POWERFUL

EN books
EARTH NETWORK BOOKS By William Eastwood

Anything is possible. Create your dreams. Start today.
KNOW WHO YOU ARE: We need to wake-up within the dream, and enter our true life.
Anything is possible. Create your dreams. Start today.
THE SECRETS OF THE UNIVERSE UNVEILED: A sample of chapter one of the EN course.

---

EN: EARTH NETWORK: © Copyright 2019, By: EN: All Rights Reserved.
Click on rotating earth at

top of every page to get your daily affirmations.


EN's Course
You Are a Beautiful Person - Key to Freedom
EN'S NEW manifesting course: Published on March 2, 2020

6" by 9" paperback: 346 pages.
EVERYTHING YOU NEED TO CREATE THE LIFE YOU WANT!
Reveals how you can manifest any reality you desire.
Acquire the knowledge necessary to live a better life. The best of everything includes the full range of subjects in the four EN websites. A lifetime worth of learning, and all of William Eastwood's teachings.
Nothing is as we were taught, there is a new art and science to be learned. You exist at the center of a web of probabilities. Each thought and emotion you have will alter what manifests next in your life. If you are adamant about having what you want in your life you had better get it right.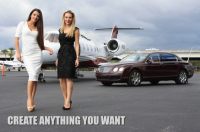 Imagine what a life of complete freedom and abundance of whatever you want would be like. This course will show you how to obtain this level of freedom from all limitations.
Achieve the highest level of manifesting ability. Not enough money or love? Unfulfilled relationships? Unrealized dreams? If you wish to have freedom from all limitations, this is your prayer answered. Previously undisclosed powerful material.
If you follow the masses, you will be as a sheep led off a cliff by the great myths of modern man. Do not gamble your life on majority belief. Your life is too precious.
Everything you need to know to create the life you want!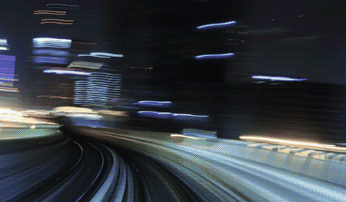 C = Ef:  THOUGHTS FORM MATTER - FAST TRACK TO SUCCESS
Your Fast Track to Success  link (C = Ef) above loads in milliseconds

How Your Thoughts Create Matter & Your Reality
Do My Thoughts Influence Events, People or Reality?
https://www.mindformsmatter.com/2019/06/17/consciousness-creates-reality-mind-does-create-your-life-experience-is-thoughts-materialized/
https://www.thoughtscreatematter.com/2019/09/09/thoughts-influence-matter-your-thoughts-influence-reality/
Where science is coming close to understanding reality.
To change any element of the movie you call life, you have to change your thinking. Altering the mind alters your life. There is no other way to change your life. More…
How Thoughts affect the Body's Health, Appearance, Beauty & Vitality.
---
Categories:  How your thoughts and influence the body's health energy & wellbeing. Your thoughts affect your health & wellbeing. Thoughts affect my body health conditions appearance and wellbeing? Thoughts affect and influence body health condition appearance beauty & healing.
What is conscious co-creation?
How to create the best future.
Your inner self has to learn how to create reality.
How to use conscious creation to change your life.
How Your Thoughts Form Matter & Form Reality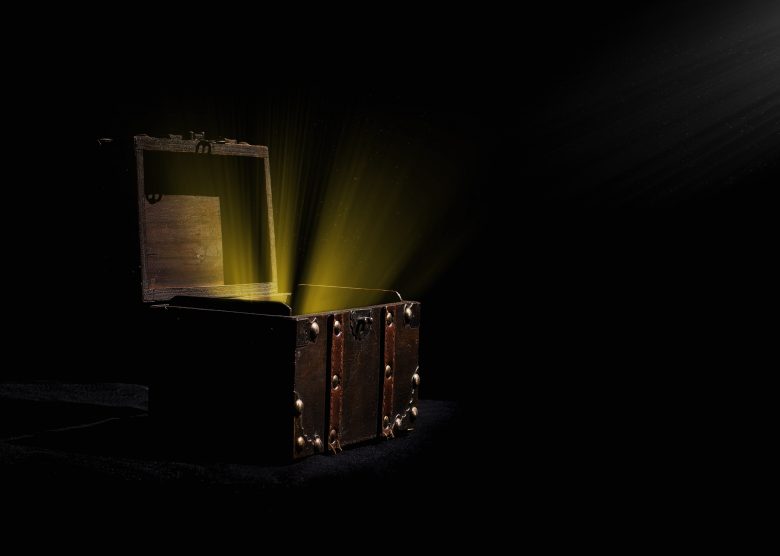 The concepts conveyed in this website are within these books.

www.ThoughtsFormMatter.com