---

EN: EARTH NETWORK: © Copyright 2019, By: EN: All Rights Reserved
Who You Really Are: How Your Thoughts Affect Your Body Health, Appearance, Condition & Wellbeing
What Science & Religion Don't

Tell You
---
Click Image for EN founder's video
45 years experience applying metaphysics.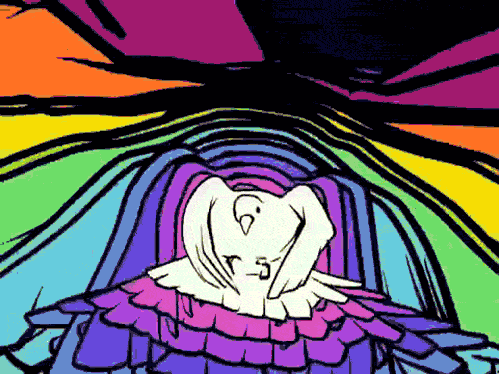 Click above
Placebo & Western Medicine Warning
Your body is continually created by two processes
Click above
The body is continually created. Your many personal  characteristics ― appearance, weight, health, etc. ― is regulated by two processes.
One process is automatic (your body automatically reflects your beliefs, thoughts and emotions). The other process involves the inner support of your inner self and body consciousness.
The inner self initiates, organizes and projects mental energy into form.
---
"One must then go on to a consideration of time as a projection of multidimensional reality into a sequence of moments."
― David Bohm, Wholeness and the Implicate Order
(Author of "Quantum Theory" and friend of Einstein)
NBC NEWS REPORTS Universe is conscious
---
Ten facts about you
The inner self forms a three-part self: 1. a conscious self, 2. body

,

and

3. body consciousness.

The body consciousness runs all the body's involuntary processes.

The conscious self is the director of physical experience, operating in time-space. It is a creator and has the resources of the inner self and body consciousness available to help it create physical reality.

Quantum mechanics tells us that all physical things have a wave aspect. The inner self is that non-physical wave aspect of yourself. It is the part of you that operates within the inner dimensions of existence.

The inner self is the deeper portion of you that decided you should be born.

The entity creates the inner self and the inner self creates the conscious self, body and body consciousness.

The entity is multidimensional, projecting into other times and probabilities, creating other conscious selves / identities.

You and the body were not created in the past. You and your body are created in each moment. Energy flows from the entity to form the inner self and from the inner self to form you. The three-part self is an ongoing creation of the inner self.

You are more than the conscious self alone. Your true identity includes everything I have just outlined. Your identity in its entirety consists of the spiritual and physical aspects that make up the entity, inner self, body, body consciousness and conscious self.

At other levels you are aware of your true and complete identity. You are a multidimensional being existing in many realities both physical and nonphysical.

Click above.
EN's Basics & Starting Point for Most Readers
EN's Real School Advanced Site
Scroll down to continue reading article.

The answer is simple
Internal degrading and outward hindering of the individual directly leads to violence and basically all other personal impediments and social problems.



The Problem Causing All Other Problems
We can solve not only the problems of violence in our culture, but also eliminate barriers to success so that we can achieve our personal goals and ambitions.
Remove Invisible Barriers to Success

Your reality is a projection of your thoughts
You literally think the state of your body into existence. This happens automatically following relatively indifferent or neutral laws of energy transformation. These are universal laws of consciousness and physics.
I say "relatively" indifferent because  constructive and positive thoughts are easier to manifest than negative thoughts. The universe has built-in positive propensities and intimate supportive forces operating constantly in your own life.
Positive thoughts and emotions experience less resistance in their journey to manifestation. And you sense and are impulsively directed to probabilities that will flesh out your positive thoughts.
The inner self, as mentioned, also plays a role, and the inner self is also concerned for your wellbeing. Your inner self knows you as well as you know yourself and is never judging or forceful, yet it is always directing you to open doors through intuition and impulses.
The universe and your inner self are working for you all the time. When you have an inkling to go shopping and are pleased to find an item of furniture you have been searching for, your inner self has sent you the prompting based on its recognition of probable events you can materialize.
You can integrate this information into a scientific or religious worldview or you can adopt a new worldview of your own. This is what I refer to as being the third option. If you read my other material, you know that the third option (I am describing here) is a unique paradigm gaining validation by a cross-section of the world's population, as well as many Nobel Prize winning physicists.
Early in life you are very sensitive and intune to the inner nature of reality. You feel a strong connection to nature, your environment and other people.
Before age five you knew that your thoughts affected events and other people. At this age you also feel the help of the inner self and the supportive nature of the universe.
Something important you forgot
EN: Helping you to create the life you want!
THE SOLUTION to All of Humanity's Problems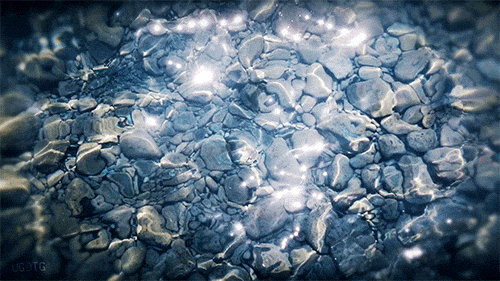 Click above.
Your thoughts affect your body's condition, health, appearance, weight, wellbeing, beauty & vitality
Your beliefs and thoughts actually form those characteristics. The physical state/form of anything is a result of the consciousness that forms it.
The body is a materialization of your deepest beliefs about yourself and your nature.  Your self-image forms a body-image within the subconscious.
The inner self uses this body-image to form the body.  The body consciousness does the work of creating and maintaining your body.
Your-body consciousness will struggle against any negative ideas you project onto your body, yet it must also reflect those ideas in the way it forms your cells and organs. Over time negative ideas can harm you. This doesn't usually happen until after childhood.
You can change your body-image by your attitude toward parts of your body. If you change your thoughts toward your body you change your body.
How Even the Amount of Observation Affects Matter
You are in control.
Your beliefs, thoughts and emotions form your body's appearance, health & state of wellbeing or illness.
The beliefs you hold that go into the makeup of your body are controlled by your conscious mind primarily. Your current psychological and physical status is not a result of your past or unconscious as is currently believed.
Destructive beliefs about the effects of food on the body, and general philosophy about loss of energy and health due to aging do accumulate. However, there is no past, only a vast present moment, and your conscious beliefs dictate the state of the body, and not what you think of as past thinking.
You form the characteristics of your body by your beliefs, thoughts and emotions. In general, beliefs generate thoughts and thoughts generate emotions, and all three form your body.
If you think positive thoughts and emotions, you help your body.If those positive thoughts are about yourself or your body the effect on your body is greater.
Each portion of your body has cellular awareness that is part of the overall body consciousness. Each portion of your body has a self-image that is primarily a result of your attitude and beliefs toward that portion of your body.
If you become aware of those attitudes, which is very easy to do, you can change them. You need to reverse habits of perception.
This takes effort intially, but the rewards are great.
EN: Helping you to create the life you want!
SUCCESS GUARANTEED Manifest Anything You Want!
Click on "2" to continue reading article.