---
MANIFEST MONEY, FAME & FORTUNE! How to Become a Rich & Famous Person
---
How do I manifest money, fame and fortune?
How do I become a rich and famous person?
I will answer these questions now.
You can learn how to manifest money and fortune and you can become a rich and famous person by learning how to use the law of attraction.
Reset the world & yourself.
How do I manifest money, fame and fortune?
---
You can manifest money, fame and fortune with intense resolve and determination. Some people do it with vivid imagination, and others get motivation from proving their opposition wrong.
If someone says you can't do something, you can use that statement as motivation to prove them wrong. Do whatever works for you. If you want to go beyond the norm and use the latent potential within, you must look at reality differently than most people do. If you want to do that, I can help you.
You can learn how to manifest money and fortune and you can become a rich and famous person by learning how to use the law of attraction.
I teach a whole new approach to reality. You must determine how you want to use your mind and then apply certain principles to direct mental energy into what you want. By using your mind the way it was meant to be used you can learn how to become a famous person or to manifest money and fortune.
The only difference between people who are successful and those who are not, is that successful people have learned to live in a kind of rarefied magic orientation. They live in the feeling of the wish fulfilled and assume that they already are successful. With the knowledge that they already are what they want to be, they create it physically.
Everything you want to be exists within the field of probabilities. You need only decide you are going to have it and then believe, think and feel it into physical reality. I can guide you through the process for free or you can get my books to learn how.
His mission is to help you!
AFFIRMATIONS AND ADVICE POSTED DAILY
Free daily affirmations and guidance
Your consciousness is imbued with the ability and desire to create anything and everything. What is not well understood in our times is that we literally create everything we experience. We are magicians or wizards of the highest caliber. We learned the methods of creation so long ago they have become subconscious, and we have forgotten that we are the creators of our entire reality.
Where everyone is going every morning!
C = Ef: THOUGHTS CREATE MATTER:   FAST TRACK TO  SUCCESS
.Your Fast Track to Success  link Make the day go your way in seconds Where everyone is going!
We are hypnotized by the illusion we see even while physicists tell us that nothing is solid. We just can't seem to accept the facts that are right in front of us because of generations of programming. Physical reality certainly seems real. The reality in which we exist just attests to the incredible magic ability of consciousness — our own consciousness. 
Our physical reality here on earth is just the location we have chosen to think things into existence. Everything we experience we create. Our system of reality is like a school classroom where we are learning about our consciousness and how to project our thoughts and emotions into physical form. What we see around us is not an objective, solid environment existing independently of us, but is instead the materialization of our own thoughts and emotions. We are looking at our mental environment projected into form.
The reality around you is not even one place where all souls inhabit. Instead, each person is constructing their own private time-space continuum. Events are symbolic interpretations of non-physical events that initially occur outside of time-space in a psychological context.  Physical events are a selection of probable events existing in an inner field of reality we have become blind to.
It is as if we are the wizards in a Harry Potter series, but of even greater magical skill and ability. Most people on earth today cannot awaken to these fantastic facts of our wizard-like ability and the fact that our reality is a projection of our mind. It is just too fantastic and too good in comparison to what they have hypnotized themselves into believing for the greater part of their existence here on earth.
The main article continues below.
UNDERSTAND REALITY & CREATE
---
As this knowledge becomes known, the people that can accept it will enjoy incredible benefits. When you accept that you create your reality, you can seize the moment and construct anything you desire. You can use the system the way it was designed to be used, as a way to learn how to project your subjective energy constructively in ways that benefit you and others. 
Physical reality is meant to be enjoyed. It is not a place for suffering and struggle unless we believe it is and create that as our reality. Fulfillment of desire and pleasure are the main factors that lead to fulfillment and learning, which is contrary to mainstream beliefs, social values and conditioning.
The purpose of affirmations is to lead you out of the misconceptions that rule the mind and limit what you can experience. Society as a whole has adopted a nightmare. All of reality is a product of mental suggestion.  Affirmations are purposeful mental suggestion that can be used to give you back control of the creative process so that you can be the kind of wizard who is proud of what he or she has created in life.
The main article continues below.
THE SECRET
---
The Rosenthal effect-and the placebo effect explain why scientists can prove a false premise. Does that make everything we have learned false?
SUCCESS GUARANTEED
---
Works like magic and can be used to create anything you want no matter what it is or how big it is.
The outcome of his first experiment was spectacular. It resulted in Eastwood working for a Yale University professor in a research and development facility on a mysterious invention at age 13 — a modern version of an astrolabe accurate enough to be used by surveyors.
When you implement the simple and easy to apply principles within this incredible book you activate a magical internal process that manifests your desire.
HOW TO CHANGE YOUR WORLD!
The cause of problems is internal. Reality is not understood, and this is the problem. How would you like to look at every situation differently? Doing so allows you to solve any and all problems.
This book incredibly reveals the cause of and solution to school shootings, bullying, fake news, crimes against humanity, poverty, high taxes, the new arms race and more. Best of all, it tells you how to change your world!
Albert Einstein operated within the Internal Science paradigm before it was even recognized. It's high time the rest of us used it.
The main article resumes:
Most of us think that we achieve our goals through our actions in physical reality. As a result, we struggle with limited means at our disposal to create what we want. We may make phone calls, build physical structures or do what we think we need to do to create our objective. Everything we do on the physical level of reality, however, is far inferior to what we can achieve when we are aware of the communication system and creative power of the inner system of reality through which we create this physical reality. We are at all times in correspondence with all souls and all resources that could potentially help us to create what we want. By using the inner field of probabilities to select the events we desire, we can almost immediately create what we want when we know how.
Mastery as a wizard, is achieved in this way. We are creators who have become so good at what we do that we have forgotten that this is a play we have created. We have been fooled by our own creations. Now is the time to own up to the immense power and ability we possess, and to project our energy into the most fantastic and fulfilling events imaginable.
TAKE THE HIGHER PATH
BRAND NEW EDITION: Published November 26th, 2023.
eBook
BRAND NEW EDITION: Published November 26th, 2023.
RECOMMENDED: Our most extensive eBook.
"It's like having all six of our websites at your fingertips. It also contains my best practical insights to help create the life you want that's not on any of our websites." — William Eastwood.
"People who go around learning on their own often turn out to be pretty interesting themselves." — Carolyn Battista, 1979 interview of Eastwood at age 16.
NEW!
50

years of research
International Philosophy
---
The Good Philosophy of Life for Everyone Everywhere!
Easy to understand
---
"Because people from all over the world liked the principles I was teaching, I coined it 'International Philosophy.'
Available in paperback and eBook.
The main article resumes:
We can barely conceive of the nature of the reality we will soon be creating as individuals and as a civilization. We are eternal, we are the wizards who create the reality we are experiencing, and we are Gods in training. 
Personally, we need to stop stressing over our limitations and pause doing what we do not want, long enough to allow the universe to drop its magic into our laps. There are infinite probabilities that are at our disposal. When we relax and stop hammering at reality to deliver, we can receive fulfillment in unexpected fortunate events because this is just the way the universe works.
We are an individualized extension of the entire consciousness of reality which David Bohm terms the holomovement. We are connected to everything, and we are an altruistic inner consciousness that serves up whatever we desire on a silver platter to our physical selves who appear to be cut off from the extensive self within. Our entire earthly reality is about to be transformed, and will be to the extent that we can escape the negative and limiting beliefs of our ancestors and cultural upbringing. Now is the time for magic. 
QUANTUM PHYSICS MIND-BRAIN MODEL
Vividly imagining your success generates desire and desire fuels your willpower. See what you want in your mind's eye and go to work to make it happen. Don't look up until it's your reality.
You are going to manifest money, fame and fortune and no one is going to stop you! You know it. With total confidence in yourself and your ability to achieve the goal, you cannot and will not lose.
Never let other people tell you you can't do something you want to do, or stop you from working toward your goal in every way you can.
---
Beautiful • Extensive • Advanced
New edition 2023.
50

years of research goes into every publication
YOU ARE A BEAUTIFUL PERSON 
---
A complete course with everything you need to know to create what you want in life that emphasizes the fact that your spirit is altruistic.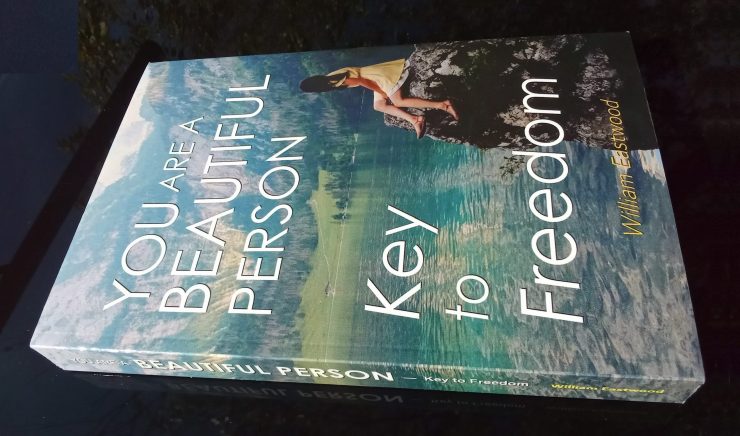 Articles by William Eastwood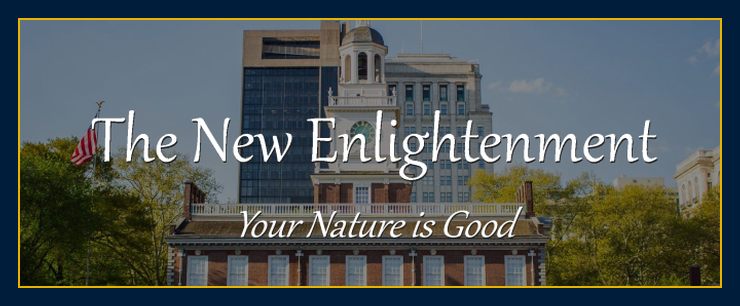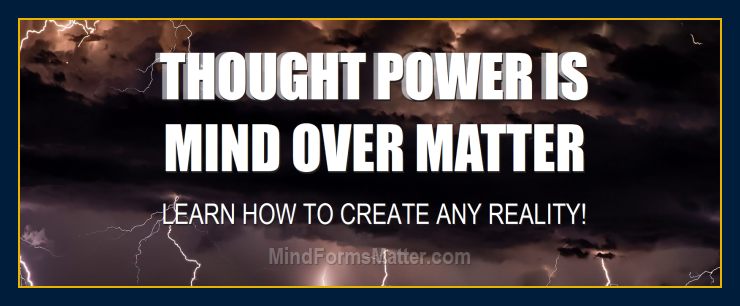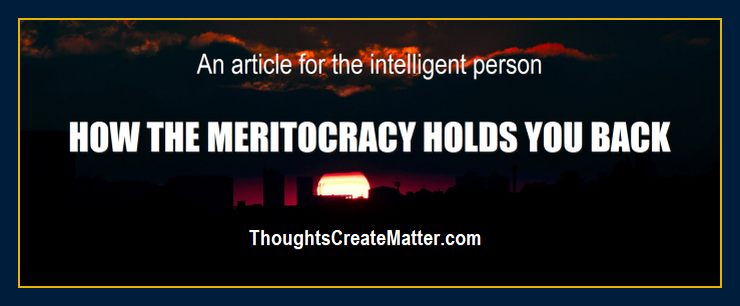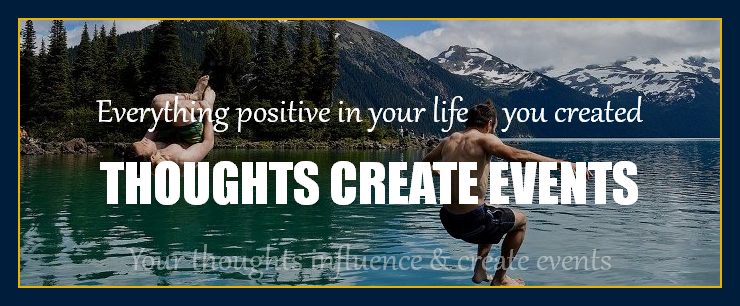 Complete list of articles
To manifest your destiny of fame and fortune, make it something that your life depends on. Base your actions on intense desire. You cannot have too much desire. Desire and thoughts are electromagnetic energy that draw the events and opportunities you need to create the desire.
Take the higher path
---
Lulu.com is the book manufacturer with the most up to date version of the book. Distributors such as Amazon, may be carrying older versions.
Available for you as an Ebook and paperback.
TAKE THE HIGHER PATH
BRAND NEW EDITION: Published November 26th, 2023.
eBook
A diamond!
Because I manifested money, fame and fortune when I was very young, I loved it and didn't want to stop. Once I got a taste of the good life, I couldn't settle for less. Life is too precious not to have everything you want in life.
The people that fail to manifest their dreams and lots of money may have it extremely difficult. Their lives can become tragic with much suffering and sadness.
Contrast what life will be like if you fail with what life will be like if you succeed. Doing so will generate a lot of energy to pursue your goal with resolve and willpower.
Know that you will become wealthy. Know that you can manifest money, wealth and fame. Know that you will. Then just do it and don't stop working until you have achieved that goal.
How do I become a rich and famous person?
---
You can become a rich and famous person by visualizing what you want and getting excited about it. Then work hard towards the goal. Picturing something in your mind creates desire. When you have enough desire, you have the willpower and drive to carry through.
Your beliefs, thoughts and emotions create your reality. When you have a thought, it alters the universe, and like a magnet it attracts beneficial events to you.  By focusing on what you want you create those opportunities and coincidences you need to have what you want in life.
Focus on what you want more so than on what you think you need to do to get what you want, like work.
50

years of research goes into every book
Success Guaranteed works like magic to create whatever you want, no matter what it is
---
Lulu.com is the book manufacturer with the most up to date version of the book. Distributors such as Amazon, may be carrying older versions.
EVERYTHING WE ARE EXPECTED TO BELIEVE AND WERE TAUGHT IN SCHOOL IS WRONG! It is all absurd!
"Consciousness creates reality and thoughts form matter! If you want to be powerful you have to go by the facts about reality and that means discovering the truth! Otherwise you are as blind as a bat and ineffective as a sloth!
Nothing is impossible, so never make your dreams contingent on anything else. I discuss this in depth in my books and in other articles.
What you need to know is that the electrons that form seemingly solid objects are also ongoing projections―energy of nonphysical origin beaming into time-space. Objects are actions. If you could stop the projection of matter in the same way you turn off a light with a switch, your physical body and environment would vanish.
The truth is that the events unfolding around you are projections shaped by your beliefs, thoughts and emotions. Your beliefs create continuity, not physical matter, because physical matter does not create anything. Past states of living systems do not create anything, only consciousness creates matter.
Our mainstream methods of achievement do not work because they are based on a false premise.
You can manifest money, success, wealth, fame, fortune or anything you want when you are determined to succeed and when you have had enough of whatever it is that is  bothering you.
Using metaphysics requires a change in the instinctive approach we all were taught to use to manifest money. If you want to create money, wealth, fame and fortune, it is all about your emotions, thoughts and assumptions.
45

EASTWOOD: 45-years of research goes into every publication
A powerful gift to yourself or others
---
EASTWOOD / WORLD HELP
Manifest money, fame and fortune. How to become a rich and famous person.
Your thoughts create your reality regardless of what anyone says to the contrary.
How can everyone be wrong?
---
In the same way anyone thinks they are right — cognitive dissonance. They see what they want to see.
EASTWOOD
The only ads on these sites are for my own books and articles.
I do not take or share your information or email address.
I do not send you any information.
There are no cookies.
No scams
— William Eastwood.
500+

FREE ARTICLES
Because our thoughts create our reality, the thought that our thoughts do not create our reality creates our reality. Not only are our beliefs projected into events holographically, but they also filter our perception, which is why people are always convinced they are right. Our civilization is hypnotized by the strong belief that our thoughts do not create reality. But…
The solution to the world's problems.
Your thoughts create your reality, but that's not all.
FOR THE BENEFIT OF MANKIND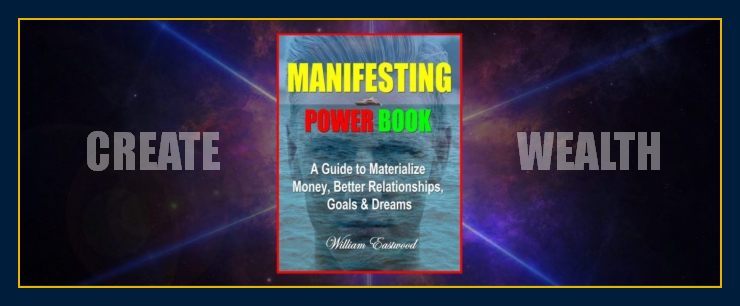 45

EASTWOOD
45 years of research goes into every book
What are you going to do to change your life?
---
You are in control of your experience. At any time, matter can be completely changed by the activation of conscious thought. Your environment is a product of your thoughts and emotions. By projecting the specific thoughts and emotions that embody your desires you can immediately begin a process of change.