---
The author of this article, William Eastwood, worked for a Yale University professor on a secret invention at a private research and development facility at age 13. This is documented in the public record.
Eastwood's 50 year study / 25 books reveal that intensity, conditions and other factors determine when your thoughts are projected into events. He has a daily post to help you create the life you desire.
Creator of:
Internal Science.
International Philosophy.
The Inner UN.
The Altruistic Movement.
"C = Ef = M"
Neuroscientists Discover Brain is a Multidimensional Receiver:

Does the Brain Produce Consciousness?
What have neuroscientists discovered?
How is the brain a multidimensional receiver?
What does my brain being a multidimensional receiver do for me?
Does the brain produce consciousness?
I will answer these questions now.
Reset the world & yourself.
Click Image for EN founder's video
Click here to get your FREE PDF book.
Where are memories stored and thoughts produced?
---
Yes, neuroscientists have discovered that the brain is a multidimensional receiver (below). What they have not discovered is how the brain creates consciousness or stores memories.
The inability to find memories in the brain has frustrated scientists for decades. Where does brain matter store your thoughts?
If memories are not in the brain, where are they?
.
Scientists simply assumed there had to be a location in the brain housing memories. There was even a name given to a theoretical location because it was thought it had to exist. The term "engram" was coined in 1904 by the German evolutionary biologist Richard Semon.
Ever since then, frustrated scientists have been looking for the specific location of memories within the brain but have never found a single engram or a single memory in the brain.
An engram is theorized as being a kind of hard-drive storage of memories in the brain. But if memories cannot be found in the brain, where are they?
SCIENTIFIC AMERICAN ON TRENDS IN SCIENCE
In one of the 20th century's most cited psychology studies, Karl Lashley, demonstrated that even after up to 50 percent of a rat's brain had been cut away, the rat could still remember the tricks it had been trained to perform.
It did not matter which half of the brain was removed! No matter what part of the brain is removed rats still remember things!
Other studies revealed similar findings in other animals. This suggests that either all memories are in all areas of the brain or outside of the brain.
The holographic theory of consciousness explains that consciousness exists outside of the brain as electromagnetic fields. If you have one foot in the old world view and one foot in the new paradigm, you can zigzag through life and stalemate yourself. To be powerful you must reset your mind in one science and one worldview. I can help you do that.
His mission is to help you!
AFFIRMATIONS AND ADVICE POSTED DAILY
Free daily affirmations and guidance
FIVE NOBEL PRIZE WINNER'S FINDINGS
Some scientists are still looking for engrams
---
Those who believe in the mechanical universe are still looking for engrams, yet sixteenth century science has been proven wrong by contemporary physics.
.
---
"A new type of thinking is essential if mankind is to survive and move toward higher levels."
— Albert Einstein
---
Findings from, The American Association for the Advancement of Science, suggest we are currently in a major paradigm-shift.
Some scientists agree. Dr. Dirk K.F. Meijer, a professor at the University of Groningen in the Netherlands, is suggesting the same, but in scientific terms. He proposes that consciousness resides in a field surrounding the brain in another dimension, and that the entire body is a conduit and a collaborator with consciousness.
Does the brain produce consciousness?
---
No, the brain does not produce consciousness. If it did, scientists would have found the mechanism that produces consciousness and the areas where memories were stored. Neither has been found.
The brain picks up signals from deeper levels of the human psyche and from other dimensions. This is the means by which the physically oriented conscious self is connected to the rest of the physical universe, past and future probabilities and multi-dimensional experience.
The brain is like a radio receiver or television set. Your consciousness does not reside in the brain any more than a movie you are watching on your television exists in your TV. The brain is a physical receiving device only.
Your body consciousness creates the brain, and the body consciousness is an extension of the inner self's energy.
Have neuroscientists discovered your brain is a multidimensional receiver?
---
Yes, neuroscientists have discovered that the brain is a multidimensional receiver.
The American Association for the Advancement of Science, reports that new research, published by Frontiers in Computational Neuroscience, reveals that a team from the Blue Brain Project has found multi-dimensional fields operating in the brain. Neuroscientist professor Henry Markram, director of Blue Brain Project and professor at the EPFL in Lausanne, Switzerland, says they have found higher level functioning with up to eleven dimensions we never imagined existed in neuron structures in the brain."
Scientists in Sweden at Blue Brain project discover multidimensional fields in the brain.
The main article continues below.
THE SECRET
---
The Rosenthal effect-and the placebo effect explain why scientists can prove a false premise. Does that make everything we have learned false?
SUCCESS GUARANTEED
---
Works like magic and can be used to create anything you want no matter what it is or how big it is.
The outcome of his first experiment was spectacular. It resulted in Eastwood working for a Yale University professor in a research and development facility on a mysterious invention at age 13 — a modern version of an astrolabe accurate enough to be used by surveyors.
When you implement the simple and easy to apply principles within this incredible book you activate a magical internal process that manifests your desire.
HOW TO CHANGE YOUR WORLD!
The cause of problems is internal. Reality is not understood, and this is the problem. How would you like to look at every situation differently? Doing so allows you to solve any and all problems.
This book incredibly reveals the cause of and solution to school shootings, bullying, fake news, crimes against humanity, poverty, high taxes, the new arms race and more. Best of all, it tells you how to change your world!
Albert Einstein operated within the Internal Science paradigm before it was even recognized. It's high time the rest of us used it.
The main article resumes:
Why is the brain is a multidimensional receiver?
---
The brain is a multidimensional receiver because we exist within the context of a multiverse.
Multiverse theory  by Huge Everett tells us that every time we make a decision we create another self that made the decision we did not. Unlimited probable selves exist, and the brain picks up information from these other probable selves of ours. You are your multidimensional self.
What your brain does for you is bring you insights as to what is probable with any given decision being contemplated. You can learn from other directions you have taken in other probabilities, future, past and present. You will feel that information in your body, as intuition, or both. You can learn to tune into this information to make better decisions.
All time is simultaneous and the brain absolutely does not produce consciousness.
THOUGHTS FORM MATTER: Over 45 years of research
---
THOUGHTS FORM MATTER: Physicist David Bohm, — who Albert Einstein called "a kindred spirit," and whose Ph.D. thesis — being top secret and classified — was awarded at the University of California at Berkeley by none other than Robert Oppenheimer — tells us that our physical reality is a holographic projection of the brain and five senses. This explains how your thoughts can form matter and create your reality.
Consciousness exists outside of the brain.
QUANTUM PHYSICS MIND-BRAIN MODEL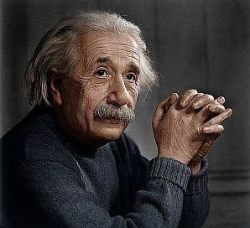 "Reality is merely an illusion, albeit a very persistent one."
― Albert Einstein
50

years of research goes into every book
Journey Out of the Illusion
---
Journey out of the illusion
The main article resumes:
---
"Pribram has given evidence backing up his suggestion that memories are generally recorded all over the brain in such a way that information concerning a given object or quality is not stored in a particular cell or localized part of the brain but rather that all the information is enfolded over the whole."
― David Bohm, Wholeness and the Implicate Order
---
The mind occupies multiple dimensions simultaneously. Your brain and body are transmitting your memories. The mind ― the conscious being you are ― exists outside of time-space. In David Bohm's hierarchy of dimensions, the next level up is free of the time and space constraints we normally take for granted. On this level and on a cellular level, there is direct experience with past events and biological conditions.
These past events are present tense to the cells and higher levels of the brain/consciousness. We cannot consciously handle this amount of information however, and so the brain channels only one stream of sensory data consisting of what we call present tense events. The present moment, in those terms, is simply a range of perception that is narrow enough for us to process our experience without confusion.
The main article continues below.
UNDERSTAND REALITY & CREATE
---
Before young children learn to respond to a single stream of neurological information, they can at times see past events and experience probabilities. Adults can sense multidimensional sources of information (probable pasts, presents and futures) but enjoy no tradition that allows them to interact with those events. We need to become more aware of our multidimensional source and heritage to survive as a species.
Your inner self is aware of multiple probable dimensions and is directly involved in them in the same way it is in relation to you. On deep inner levels you interact with probable selves who are a portion of your whole self.
Your conscious identity is a result of a steady stream of energy from the inner self. At another greater level of awareness, you ARE your inner self, the greater, multidimensional self.
You are multidimensional. It therefore makes sense that the brain would have some footing in multiple dimensions. Its job is to select events from probabilities.
The brain also narrows perception through the five senses so that reality is organized neatly into time and space slots and thus is within your ability to process and interact with.
It is a device that receives the mind in the same way a television picks of stations. The brain can also pick up many other dimensions in the same way a TV set can pick up many channels.
When you are born you enter into a body. This allows you to interact with physical time-space. By means of the brain and five physically-attuned senses, your mind can look into time-space and experience physical sensations.
What we see in life is a movie being received and projected by the brain. Scientists are now realizing that the brain is multi-dimensional.
The realization that the brain does not create consciousness is an advance.  Understanding the multidimensional self and brain is a leap. Yet, this is what indigenous people, sages, and mystics have known for thousands of years.
Consciousness Creates Matter: Thoughts Create Matter
The rules that apply to consciousness are nearly opposite of what we learned in school.
The main article continues below.
QUANTUM PHYSICS MIND-BRAIN MODEL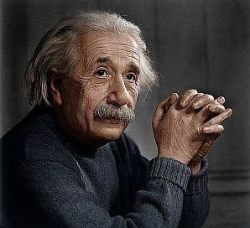 "Reality is merely an illusion, albeit a very persistent one."
― Albert Einstein
50

years of research goes into every book
Journey Out of the Illusion
---
Journey out of the illusion
The main article resumes:
Neuroscientists discover the brain a multidimensional receiver. Does the brain produce consciousness?