---

How Do I Get Rid of Mean People & Problems? Stop Bullying, Restrictions & Limitations
---
Get Rid of Mean People & Problems By Applying the New Paradigm
We create our reality and others cannot stop our natural interests from manifesting, only we can. When we think others are preventing our success we are attracting that probability. If we continue to imagine that others are blocking our success we will eventually see those thoughts manifest as our reality.
The only way to change our reality is to change those kinds of thoughts. That is done by understanding how reality works. That means accepting the principles by which beliefs, thoughts and emotions create events.
That can be hard to do in a society that largely rejects the idea, but it can be done. You must begin to imagine that your situation is changing for the better. Feed that thought and imagine the results you are after.
It is true that we can make it virtually impossible for others to hurt us. By controlling your thinking you control the manifestation of events in your life.
We can only do this when we understand that our beliefs and focus form our reality and attract our experiences. Fear will attract what we fear most. If we believe people are threatening to our well-being and fear people, then we will attract those kinds of people and situations into our life.
Click above to learn more
The totality of all our beliefs add up to our current situation because reality is a reflection of our beliefs, thoughts and emotions.
If we believe the world is unsafe we will even have difficulty getting what we want. We will be unable to relate in a way to elicit what we want from friends and associates. Reality will always deliver whatever our dominant beliefs suggest is fact.
Fearful beliefs can be quite strong, and this is the main problem. The solution is to begin to see the world as it really is—safe, kind and helpful—while understanding that as we think so will reality be.
The global altruistic, autonomous movement is a rapidly expanding circle of people who take the process of creating coincidences and what they mean seriously.
As we apply affirmations and positive thinking to create coincidences in our lives we discover we can consistently navigate life in a way that is greatly to our advantage. This is not contending with problems, rather it is a way of succeeding on a level we wouldn't even believe possible while operating within the context of typical social paradigms.
To operate at this level we must take the coincidences seriously, and go as high as we can in our thoughts and emotions. The higher energy behind the coincidences in our lives then predictably brings us the best possible outcome in all circumstances.  We are able to navigate through probabilities to the outcome that matches our passion as long as we are focused on the feeling of the passion achieved consistently.
This is not a force operating outside of us as in religion, and it is completely out of character with Darwinism, Freudian thought or the mechanistic paradigm of mainstream science.
— William Eastwood
Click here to get the facts about consciousness.
Beliefs, thoughts & emotions literally create events
By changing your pattern of assumption and attitude toward seeming victimization you can make future victimization impossible.
Imagine that you are really, really hurt by someone, but instead of feeling deeply hurt, you change or scale back your reaction. You then search your life for evidence of the opposite kind of experience.
If someone is unkind, get on your computer and list all the kind people and recent acts of kindness in your life. Then focus on and affirm the hypothesis your list suggest, such as "people are kind to me." This is what I did, and it worked.
While you do this you understand that your current situation is a result of past thoughts and that as you project new thoughts, your situation will change to reflect your new thoughts. It may take a while, but thinking about the problem will only prolong the new and better results you are after.
---
How Do I Get Rid of
Mean People & Problems?
Stop Bullying.
Eliminate Personal Problems.
Bring an End to
Social & Financial Limitations.
Be Free of All Restrictions
Manifest Everything You Want
Click above to learn more
The True Cause of School Shootings
Thoughts have immense power
If you realize your beliefs form your reality and respond appropriately to attempted bullying, you can attract and create a new kind of reality. You have to do both. Change your beliefs and change how you react. Thirdly, you need to behave differently also. You need to open up to people who can help you realize your dreams and wishes, and you may need to stand up to bullies or do something proactive to address the problem.
Open up to the right people, drop the limiting beliefs and fear, and things will start to change for you. Neglect to do all these things and you will likely regret it later in life when your life didn't change for the better.
Early in my life I was shy and I encountered people who terrified me. I felt justified in being afraid of people in general and this caused me to make decisions that I thought would keep me safe. But this kept me isolated, and as a result of this isolation I couldn't make the connections I needed to make. It was a kind of trap.
I always felt society was too blame, and in a way it was, yet I had the power to change everything because I was creating my own reality. You can always create the opposite of what you feel forced to endure. If there is a world of threats out there, the opposite world also exists. The real world is actually a probable world you created by your beliefs.
To make a different probable world your experienced world, you must believe in the reality of what you want, and you must attune yourself to it. You do that mentally. You imagine what you want. Doing so connects you to the probable world in which you have what you want. Then you must be willing to believe in that reality and act on that belief. You must take bold and brave action based on the new and positive beliefs you hold.
To create what you want in life you remind yourself that your beliefs and thoughts create your reality and then you change what you project in beliefs, thoughts and emotions.
Early in my life I couldn't find people who would accept me as I was because I was too afraid of opening up. My advice, therefore, is to open up to the right people. Figure out who is safe and open up all the way to them.
Then work on your beliefs and say affirmations. Work at creating the kind of world you want to be living in by using mental suggestion. No matter what this one seems to be like, it is really a reflection of your beliefs and choices. You can create a life in which the threatening people do not exist. This can be done only by a change of belief and focus.
Click above to learn more
What Do You Always Control?
There is one thing you control no matter how difficult your life is. Even if you are a victim of a crime, or are in prison for something you did not do, you control your reactions to what happens to you. Regardless of ill health, tragedy or abuse, you control your thinking.
NBC NEWS REPORTS Universe is conscious
Click above to learn more
Changing your reaction changes your reality
There were times in my life when people were cruel and unfair to me. I suffered from this seemingly endless pattern of abuse until I learned to change my reaction.
Being upset only hurt me, it did not hurt the bully, and it did not change what had happened. And if the bullies knew I was tormented, they were winning.
Now that I have changed my reactions, no one bullies me.
And because of my achievements, the ones who heartily disliked me are probably themselves tormented by my success.
HUMAN GOODNESS Philanthropy on the rise
By not being angry at the person hurting me, or feeling any kind of emotional pain or self-pity, I change reality, literally. If my reaction is to ignore or downplay the harm and negativity as much as I possibly can, events change. They must.
When someone tried to upset me I deliberately shifted my focus to any recent event in my life in which people were good to me. I would then say an affirmation, "people like me, and I like people."
The bullying is gone and now I experience the opposite.
Suppose I told you that scientists had discovered that everything was conscious energy and that you could stop victimization by your thoughts?
Science has discovered that everything is energy. Nothing is actually solid. Everything interacts on an energy level with everything else.
We affect others by our thoughts and emotions. In light of recent discoveries in physics, the responsible and logical reaction to bullying is to change the dynamics of the situation by changing your reaction.
AMOUNT of Observation Affects Matter
I have tested this, and it has worked for me.
You can undermine the power of the offender and offense by not feeding energy into the offender's energy and intents. Your reaction can withdraw energy from the undesirable aspects of the situation and substitute the opposite energy.
If you visualize a different reality for yourself, you can alter events with your mind.
Click above to learn more
Altruistic, Autonomous Movement Books
By: William Eastwood

Helpful article insights continue after book list.
Click above for more information.
Click above for more information.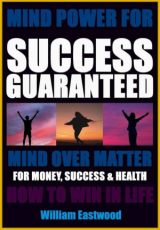 Click above for more information.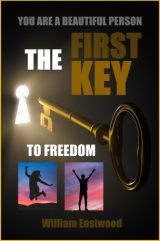 Click above for more information.

Click above for more information.

Click above for more information.
Click above for more information.
Click above for more information.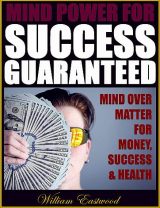 Click above for more information.
Click above for more information.
You can stop bullying, restrictions and personal, social & financial limitations
By studying and applying consciousness science it is possible to completely change your reality. Your thoughts and emotions literally manifest as events.
Click here to get author's view of reality and your consciousness, and why the metaphysical worldview conflicts with science, psychology and other disciplines and fields of study and inquiry. 
Why everything we have learned is wrong: Comparing the mainstream myths to the facts about multidimensional existence and the kinder and more factually accurate paradigm.
The author believes that most people have difficulty going against what they were taught and what scientists, educators and the society as a whole believes. Yet, some of the most respected physicists have a worldview similar to the author's.
Max Planck, Nobel Prize winner and father of quantum mechanics says, "I regard matter as a derivative from consciousness." — The Observer, 1931.
This remarkable new way of looking at the universe is supported by two more of the world's most eminent thinkers ― Stanford neurophysiologist Karl Pribram, & University of London physicist David Bohm, a former protege of Einstein's.
The author explains: Consciousness is like clay that can be formed into any kind of object or phenomena. It is an amazing substance that becomes whatever it imagines itself to be.
You'd be surprised
Imagine if the most fun way to live your life was the most responsible and best way to solve all your problems? That is what I have discovered.
Having fun is the best way to succeed.
Click above to learn more
Where the experts fail to look
Professional therapists are looking for solutions in the wrong direction. The way to break free from financial limitations, victimization, bad relationships or any other problem is not what most think.
What we were told not to do in the previous century is exactly what we need to be doing. The solutions are in the opposite direction than the experts have been looking.
If you want to break free of bullying, social victimization, financial, health or personal limitations, solve relationship problems, or simply go to the next level I your life, you need to apply the principles within the new paradigm.
---
"We cannot solve our problems with the same thinking we used when we created them."
– Albert Einstein
---
Click above to learn more
The True Infinite, Good & Powerful Self You Are
The wrong map
A map is a navigation tool that depicts a territory so that we can find our way to wherever we want to go. If we have an inaccurate map of reality, we cannot find our way to solving our problems.
The inaccurate map in this case is our civilization's entire paradigm (view of reality). If you use conventional methods to solve the problem of bullying or financial problems, you are unlikely to succeed.
Click above to learn more
Almost all the problems in our lives and the world come from using the wrong "map" on which to base our lives and actions. The wrong map will just get us to the unwanted destination a lot faster.
We must instead understand the implications of the new paradigm, take them to heart, and apply them in our lives in both minor and important matters.
You can free yourself from all restrictions
It is time to meet life in new, more responsible, logical and liberating ways that will eliminate our personal and global problems.
What do you do with all the information?
The facts of quantum mechanics the mechanical view of reality wrong. The premise of mainstream science is incorrect. If the premise is wrong the methods must be too. If they got the facts about reality all wrong, their methods which are based on it must be wrong too. And they are.
I've boiled down all the ideas I've given you in all my writing to the most important Key to practical application. With this book in your arsenal you will know exactly what to do to succeed.
You can create whatever you want in life easily.
How do thoughts create matter?
The conscious mind directs unconscious activity that results in the actualization of our beliefs, thoughts and emotions.
Thoughts are energy which continues to exist. Thoughts combine with similar thoughts on inner levels. These turn into probable events which contain the impetus and pattern necessary to evolve into the complexity of matter.
Once sufficient intensity is achieved and certain requirements met, selected probable events manifest as ordinary events.
The balance of your thoughts, intentions, expectations, and those areas where you are focused or deeply emotionally involved will materialize as dominant areas of experience.
How do I create what I want?
It may take determination and resolve to change your position, circumstances and personal experience, but negative thoughts and moods will hold you back.
It is necessary to take back control of your mind and life from the internal judge and victim. The voices that tell you what is possible or not possible that come from within you are like little personalities with their own opinions. These are the voices of beliefs you hold.
These beliefs that exist in your subconscious were created when you were very young. You internalize the beliefs and values of your parents and the entire civilization.
Contemporary worldviews are based on myth. To be free to create what you want you must dispense with those particular myths that you internalized as a youth. Doing so will allow you to create everything you want in life effortlessly.
You are in control of your life. The conscious mind controls what enters and grows in the subconscious. You must gain awareness of what you are telling yourself is or is not true in your head. Then you must learn to project what you want in belief, thought, imagination, expectation, affirmation and emotion.
Do not abdicate your control by neglecting or denying it!
Don't let the inner judge & victim control your mind and life
Are you free to create the life you wnat?
The Inner Judge & Victim Control Us
We can't solve a problem we are unaware of
The Authoritarian Bully World's Worst Problem

How Your Thoughts Create Your Reality
A book I created to explain and clarify these concepts, while introducing you to my philosophy at a low cost to you.
At $3.99, this is your best option to test the principles in this website without spending a lot of money. I created the book for this reason, to help people that do not want or cannot spend a lot to get out of their difficult situations.
ePub (eBook)
Waste no time with this powerful guide. Get the single-most important key to liberate yourself from all limitations. Imagine a life in which you can do anything you want because you are no longer hindered in any way whatsoever.
The most important insight to put everything in life in perspective. The necessary key to freedom from restriction is revealed. Available in paperback also.
---
Link to Amazon: International 5 STAR Review:

Phoenix

Reviewed in the United Kingdom on March 9, 2020
Verified Purchase

---
You create your reality. When we make life difficult we miss the whole point.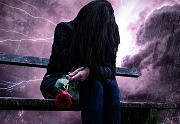 This is a very affordable book and great gift to help someone get out of a difficult life situation.
William Eastwood's best, with a simplicity that guarantees your success.
Acquire the knowledge necessary to create anything you want
Click above to learn more
Primary article concludes here.
"You create your own reality and you are always in control of what you create.  I have said this since I was 12: You select events—probabilities—according to your desires and assumptions.
"The central premise that consciousness creates reality dismantles most accumulated knowledge in all fields. This creates a situation in which many beliefs and institutions will need to change."
The author attributes his success to the application of these principles. He worked on inventions with Yale University Professor, Everett Barber, at age 13, has taken on the most powerful institution in the U.S. and has gone on to write ten books. William founded Earth Network of Altruistic Individuals, Inc. at age 37.
FOUR SCIENTIFIC EDUCATIONAL SITES WITH ONE PHILOSOPHY
If you believe in some kind of original substance creating the universe, there are certain common-sense conclusions that can be made. If the original substance were light, we could expect all further evolutions of light to be other forms of light. That is, whatever initially existed multiplied or evolved its own properties or constituents and could not create anything external to its own substance.
The original substance creates time and space, your environment, the events you experience and the objects you own. Nothing exists external to this substance. Everything you create is done by manipulating this substance.
If you follow this simple logical deduction, you too must be a portion of this original substance. There are no hierarchies of consciousness, but only the various intensities and colors of the one energy movement that is the original Consciousness. You are a portion of that original consciousness with all the abilities and characteristics of that original state that seeded all universes.
You are a creator.
Probabilities are infinite and a miracle to behold.
The content above is taken from my new manifesting book.
Material from book is previewed in five locations.
WHO YOU REALLY ARE: Read more...
45-YEAR STUDY: Read more...
MAGIC GUIDEBOOK: Read more...
A MORE EFFECTIVE WAY TO SOLVE PROBLEMS: Read more...
THOUGHTS CREATE MATTER: Read more...
---
.
We do not generally think of official mainstream belief systems in the U.S. and our global civilization as being cult-like, yet they are to the extent that they take power away from the individual, creating dependence and weakness. Even worse, established systems try to control you because of their fundamental low evaluation of human nature.
Read more (goes to the Altruistic, Autonomous Movement) ....
Within EARTH NETWORK (EN) websites you will find a body of knowledge that takes power away from ideologies that traditionally have controlled the populations of the world.
Here you will find knowledge that immediately gives you natural and good power, and affords you trust in your own self and judgment.
This scientific paradigm and philosophy found here invests the individual with the highest wisdom and integrity.
Read more (goes to Real School) ....
Our civilization's conceptual evolution is finally moving beyond dependence on authority that enforces controls and promotes weakness of self, the basic definition of a cult. Learn of your power over events based on the scientific paradigm of Albert Einstein's friend, David Bohm.
A cult will tell you that you are sinful, broken, in error or weak.
How Do I Get Rid of Mean People & Problems? Stop Bullying, Restrictions & Limitations
Copyright © 2019, 2020, By: William Eastwood
ePub (eBook)
Get the single-most important key to liberate yourself from all limitations. Imagine a life in which you can do anything you want because you are no longer hindered in any way whatsoever.
Based on the scientific paradigm given by David Bohm, colleague of Albert Einstein. An incredibly simple, enjoyable and easy way to use the infinite creative event-forming ability within you.
With a magic genie inside you, anything is possible.
Powerful metaphysical principles and advanced autonomous philosophy to overcome restrictions and limitations. Open to any page, read a few lines & that's all you need to do to transform your day and life.
Based on credible science. It is tested and it works.
You create your reality. When we make life difficult we miss the whole point.
This is a very affordable book and great gift to help someone get out of a difficult life situation.

Helping you to create the life you want!
RESEARCHING  CONSCIOUSNESS SINCE 1975

Achieve all your aspirations with

POWERFUL

EN books
EARTH NETWORK BOOKS By William Eastwood

Anything is possible. Create your dreams. Start today.
KNOW WHO YOU ARE: We need to wake-up within the dream, and enter our true life.
Anything is possible. Create your dreams. Start today.
THE SECRETS OF THE UNIVERSE UNVEILED: A sample of chapter one of the EN course.

---

EN: EARTH NETWORK: © Copyright 2019, By: EN: All Rights Reserved.
Click on rotating earth at

top of every page to get your daily affirmations.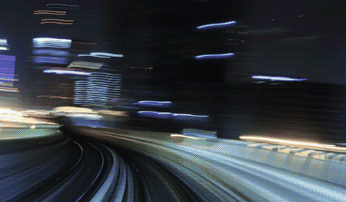 C = Ef:  THOUGHTS FORM MATTER - FAST TRACK TO SUCCESS
Your Fast Track to Success  link (C = Ef) above loads in milliseconds

How Your Thoughts Create Matter & Your Reality
Do My Thoughts Influence Events, People or Reality?
https://www.mindformsmatter.com/2019/06/17/consciousness-creates-reality-mind-does-create-your-life-experience-is-thoughts-materialized/
https://www.thoughtscreatematter.com/2019/09/09/thoughts-influence-matter-your-thoughts-influence-reality/
How Do I Get Rid of Mean People & Problems? Stop Bullying, Restrictions & Limitations.
Click Image for EN founder's video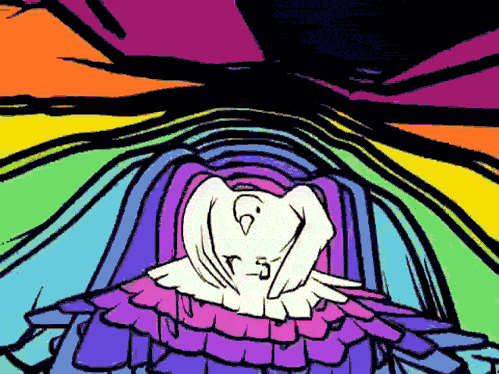 Click above to learn more
Consciousness is a State of Matter: MIT
---
Categories: How Do I Get Rid of Mean People & Other Problems? Stop Bullying – Restrictions & Limitations, How do I prevent bullying & stop bullies?, Your thoughts affect and form events & what happens to you, How to get rid of annoying mean people & bullies, Get rid of social problems & all restrictions, Changing your reactions – thoughts & emotions to get rid of all problems, How to stop mean people – bullies – limitations – restrictions and financial limitations, Click on our site and books to learn more. 
How Do I Get Rid of Mean People & Problems? Stop Bullying, Restrictions & Limitations
You can undermine the power of the offender and offense by not feeding energy into the offender's energy and intents. Your reaction can withdraw energy from the undesirable aspects of the situation and substitute the opposite energy.
If you visualize a different reality for yourself, you can alter events with your mind.
How Your Thoughts Form Matter & Form Reality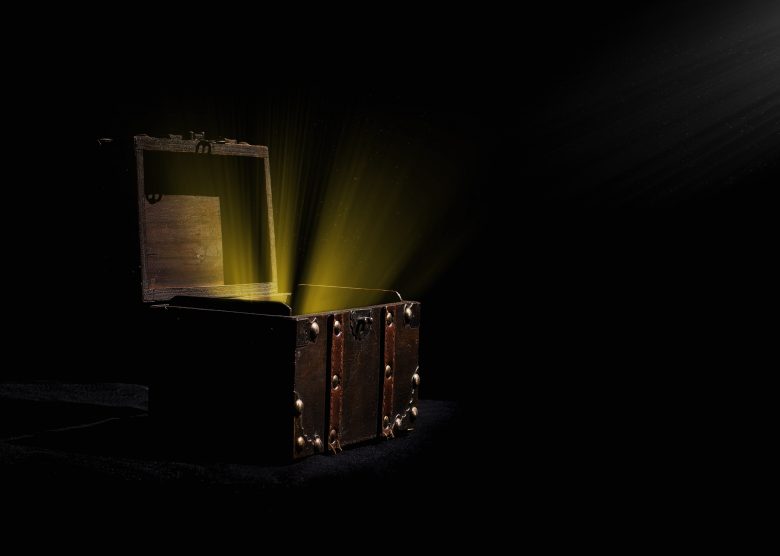 The concepts conveyed in this website are within these books.

www.ThoughtsFormMatter.com