---
Mind-Body Medicine Overview: The Mind Over Matter Way to True Health & Healing
---
Mind-body medicine overview.
The mind over matter way to true health and healing.
Mind-body medicine overview. The mind over matter way to true health and healing.
This is an outdated raw article with some updated content and AMAZING links
From mind-body to mind over matter medicine and healing
---
From mind-body to mind over matter medicine and healing.
"The abundance of scientific evidence backing the benefits of mind-body techniques has made many mind-body approaches mainstream. 17% of Americans, or 34 million adults are using mind body medicine at the time this was written.
Mind-body medicine refers to the interaction between the mind, body and spirit and how emotional, mental, social and spiritual factors together can affect health. Mind-body interventions include guided imagery, guided meditation, hypnosis, prayer, acupuncture, relaxation techniques, yoga, touch/energy therapy (massage which affects the magnetic field around the body) and even art therapy.
The mind-body connection means that our thoughts, feelings, beliefs and attitudes can positively or negatively affect our biological functioning. Our mind can affect how healthy our bodies are. A mind body therapist promotes healing on emotional, physical, mental and spiritual levels.
Some mind body therapies support the healing power of nature, and recognize the body's inherent ability to heal itself when it is given proper guidance and support. Mind body practitioners look at the physical, emotional, mental, environmental, and genetic factors when addressing acute and chronic illnesses or identifying risk factors that could lead to future health problems. Stress, for example, can contribute to many health problems, such as high blood pressure, heart disease, obesity and diabetes.
Mind-body medicine overview. The mind over matter way to true health and healing.
Mind body specialists teach their patients how to make conscious lifestyle choices, giving them the confidence they need to reach and maintain an optimal state of health.
The effectiveness of mind body alternatives have been recognized by science because their effectiveness is undeniable. They are effective because some of them address the actual causes. Mind body alternatives recognize the connection between the mind and body.
Traditional medicine can eradicate a symptom but cannot cure the underlying cause of a symptom. A symptom is any illness, disease, virus or physical condition. A cause is within our own beliefs, thoughts and emotions. Change the state of the psyche and the body must reflect the change because the body is a manifestation of your psyche.
When doctors or medical experts claim that they have healed a patient or cured a disease they have only erased an aftereffect. Until the underlying problem is addressed the patient with the disease that seems to be gone will simply get another disease or manifest the underlying problem in another way. If they THINK they are healed, BELIEVE in the Doctor or in some other way change THE THINKING that caused the illness then they may remain cured of the inner problem and its manifestation in the body.
Eight Million (24%) of those who use mind body alternatives have anxiety/depression. Depression and mental illness are widespread because Western thinking in general does not understand the importance of our thoughts and emotions. There is no need for anyone to be depressed or ill.  
Quantum physics shows us that the body is energy, and that energy is a projection of our own spirit that is shaped into form by our own thoughts and emotions. To heal an underlying cause of a symptom permanently, we must change the state of our consciousness.
William Eastwood: International Philosopher
— William Eastwood
William Eastwood is a humanitarian working to improve the world.
His intelligence and intent to make a positive difference in the world was recognized by a Yale Professor when he was 13 years old. This is documented by the press
in this public newspaper interview
that took place when he was 16 years old.
In 2000, he incorporated Earth Network of Altruistic, Autonomous Individuals.
This stock company mission was to become a vehicle for positive global change.
Eastwood's international philosophy is unique in the manner in which it recognizes the good in all people. 
His current websites and many positive books speak loudly of his unrelenting efforts to help humanity, and his intent to assist people in realizing their "unlimited" power and potential to improve their lives and the future of our civilization.
MISSION STATEMENT
Bring an end to suffering and conflict globally; distribute food and supplies to where they are needed most in the world; provide opportunity to all people across the globe; transition humanity to a new era; transform public institutions and private lives; form a new field of science, and reform education systems globally.
A new picture of reality has emerged since Einstein published his theory of relativity in 1905. Quantum mechanics has proven elements of classical physics to be incorrect.
QUANTUM PHYSICS MIND-BRAIN MODEL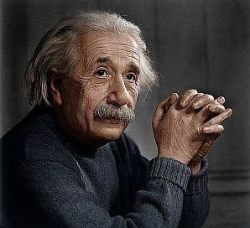 "Reality is merely an illusion, albeit a very persistent one."
― Albert Einstein
50 years of research goes into every book
Journey Out of the Illusion
---
Journey out of the illusion
---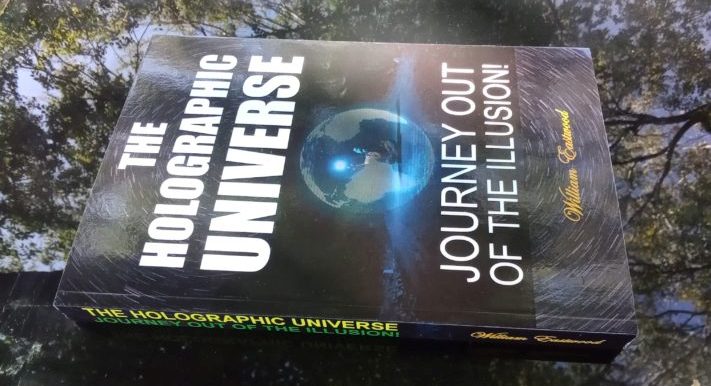 Take the higher path
---
Lulu.com is the book manufacturer with the most up to date version of the book. Distributors such as Amazon, may be carrying older versions.
"In editing 'The Solution…', my perspective as a scientist with doctorates in theology is that 'The Solution…' bridges science, metaphysics and true religion.
"We can literally change the course of civilization by lifting the race to a higher path through implementing the solution."
— Mario Fusco TP.D, RS.D, BSc. (Two doctorate degrees in theology.)
Available for you as an Ebook and paperback.
TAKE THE HIGHER PATH
BRAND NEW EDITION: Published November 26th, 2023.
eBook
A diamond!
BRAND NEW EDITION: Published November 26th, 2023.
RECOMMENDED: Our most extensive eBook.
"It's like having all six of our websites at your fingertips. It also contains my best practical insights to help create the life you want that's not on any of our websites." — William Eastwood.
"People who go around learning on their own often turn out to be pretty interesting themselves." — Carolyn Battista, 1979 interview of Eastwood at age 16.
"The Solution..." tells you exactly how to create wealth, money, love, health and the life you want, based on Eastwood's International Philosophy and the science of theoretical physicist, David Bohm, a former colleague and friend of Albert Einstein.
EARTH NETWORK AFFIRMATIONS AND ADVICE POSTED DAILY
Click on the spinning globe at the top of any page to go to the daily affirmation post.
"The value of a man should be seen in what he gives and not in what he is able to receive." ― Albert Einstein
45

45 years of research 
Over

100

free articles
Become powerful.
Create wealth.
Manifest your dreams.
The most generous advice.
The most experience.
"Problems cannot be solved with the same mind set that created them.
"A new type of thinking is essential if mankind is to survive and move toward higher levels. ― Albert Einstein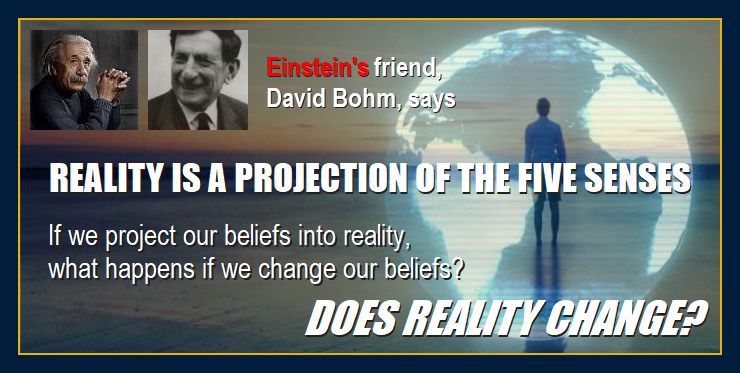 You can become younger right now
---
"It is possible to become younger in this moment." — William Eastwood.
All time is simultaneous. Through emotional association we can activate cellular memory playback of times when we are young. This is because the past is still alive. To the body consciousness it is a condition of nowness.
You can also activate cellular memory by means of willpower and dream recall.
You can begin immediately to apply the new paradigm. You cannot help but think and feel. To proceed, simply become aware of what you are thinking. Whatever you are telling yourself is true in your head is what you are in the moment creating. Mind chatter that goes on constantly is suggestion. Suggestion is a placebo. Suggestion is what forms reality.
We create our lives through mental suggestion. If you are telling yourself something is true, and you do not want it, you have to change what you are telling yourself is true in your head. There are techniques to learn to do this. You can change beliefs incrementally or you can use visualization techniques to dissolve the entire negative energy of a problem belief.
There are many books on changing beliefs, including my own. Manifesting and true healing is a science and an art. It is not a science and an art in the eyes of the unenlightened.
Mind-body medicine overview. The mind over matter way to true health and healing.
THIS SITE INTRODUCES A FAR MORE EFFECTIVE HEALING PHILOSOPHY
If you are looking for more specific information on health issues you want to overcome, you may not be fully understanding the simplicity of ease of applying this powerful philosophy. You can apply these simple principles without specific or complex professional diagnosis. A labeling of a symptom, in fact, is a way of validating and reinforcing the existence of a problem.
Using beliefs, thoughts and feelings to solve problems and heal requires a different skill-set than most of us are accustomed to. It requires thinking  that at times will run directly contrary to our training. What we were taught is the logical approach tells us to focus on the problem, but that is the least logical thing to do.
Mind-body medicine overview. The mind over matter way to true health and healing.
In Western medicine's paradigm, a virus, disorder or illness is seen as being a kind of miniature creature attacking us. The idea is that we are victims of an objective physical invasion that happens on its own, or because we happened to be exposed to it in our environment. In all cases it is seen as being something independent of our thoughts with its own will to do us harm. This is the paradigm of competitive hostile life forms pitted against one another.
If you are used to looking at things being one way for a long time it can be difficult to see them another way. Nothing happens that we have not in some way attracted, chosen or manifested.
We are not attacked by anything. When we come in contact with a "germ" it is a probable event that we formed out of energy. The germ is part of us that is serving us by reflecting our belief or psychological state. It is a way of flagging us as to an error in our psychology or belief. The problem can be a manifestation of an attitude, a specific belief, (there are millions of possible beliefs ) or negative feelings or stress from improper focus, etc. The energy in all its aspects is manifesting a physical representation of the energy of our beliefs, thoughts and emotions, of the psychological drama within. We are manifesting what we believe is happening.
As previously mentioned, using beliefs, thoughts and feelings to solve problems and heal requires a different skill-set than most of us are accustomed to. Our training tells us what is logical. It is difficult to escape that. We are told to focus on the problem, but that is the least logical thing to do. The paradigm I am explaining is so simple and easy to apply, it is easy to miss the point.
Do you know how to believe in something without needing evidence? Can you believe in a result before it is achieved? Do you have faith in life or people? These are the tools of healing you want to develop. These are psychological talents we can develop through intention, practice and repetition. You can intend healing, you can will healing, you can picture healthy activities, you can visualize what you want, you can assume all is well, you can expect the best, you can believe in your healing abilities, and the list goes on.
Like any skill, we do not expect it to be fully developed when we start, especially if a new way of thinking is required.
YOU CAN USE THESE PRINCIPLES TO ADDRESS ANY ISSUE OR HEALTH PROBLEM. You can use what is suggested here in addition to other methods you are accustomed to. There are many measures you can take to create perfect health and the life you want. Understanding the new paradigm will lead you to a new world of true health and healing, please continue to investigate.
Mind-body medicine overview. The mind over matter way to true health and healing.
"Civilization must be based on a single accurate science in order to heal division and function properly." — William Eastwood
New Science
SUGGESTED READING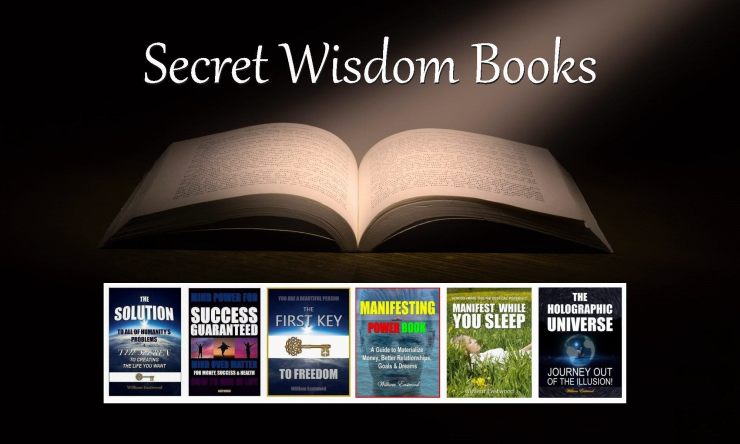 Our paperbacks / eBooks DIRECT FROM MANUFACTURER – most reliable source -fastest delivery – lowest price.
When you add one of our books to the tools you possess to improve yourself and the quality of your life, you help more than just yourself.
You help people around the world who are suffering in the most difficult circumstances.
People from around the world in over 170 countries rely on this information reaching them, many of whom do not have any money to buy books.
We are raising the energy of the world and solving all problems, public and private. Please help us to do so by purchasing a book today.
45

EASTWOOD
45 years of research goes into every book
45

EASTWOOD
45 years of research goes into every book
The books
---
The purpose of each of my books is to provide you with all you need to know to be successful in all areas—in intellectual and spiritual knowledge, business, finance, health, love and relationships.
---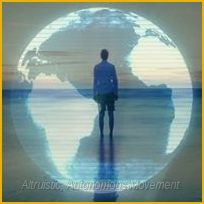 Put an end to starvation in the world… children suffering… human rights violations… conflicts and more by buying a book. (see EN mission statement below).
When you buy a book, consider it a donation helping people around the world (see the Altruistic Movement).
---
"There are ways to use this science to make money. Wealth and personal safety are easy. I owned three large historic homes on the coast of Maine in 1985, at age 22, because this philosophy WORKS LIKE MAGIC!"
The secrets in all my books can be used to achieve any goal, no matter what it is. Every book is loaded with tips, secrets and insights that will help you to manifest your goals and dreams. Nothing is a higher priority than your own self and life. The path to your dreams is right here.
Click image for available William Eastwood books
By purchasing through our trusted book manufacturer (Lulu.com) you get these books DIRECTLY FROM THE MANUFACTURER.
EASTWOOD
"You are on one of my six inner UN World Help websites that offer hundreds of free articles to empower you to succeed with advanced philosophy based on quantum theory. Nothing else like this exists in the world today. The only ads on these sites are for my own books and articles. I do not take or share your information or email address. I do not send you any information. There are no cookies, no scams or gimmicks, just safe sites you can read at your own leisure."
— William Eastwood.
Over

500

free articles!
Over

500

free articles!
Mind-Body Medicine Overview: The Mind Over Matter Way to True Health & Healing
© Copyright 2017, 2022, By: William Eastwood
Primary article concludes here.
Primary article concludes here.
Four free Earth Network websites and over 100 articles
---
FOUR SCIENTIFIC EDUCATIONAL SITES — ONE PHILOSOPHY
A singleAMAZING philosophy!
100's of articles!
4 EN websites!
They are meant to be used together.
Click between them!
William Eastwood is an international political influencer
A self-made outsider.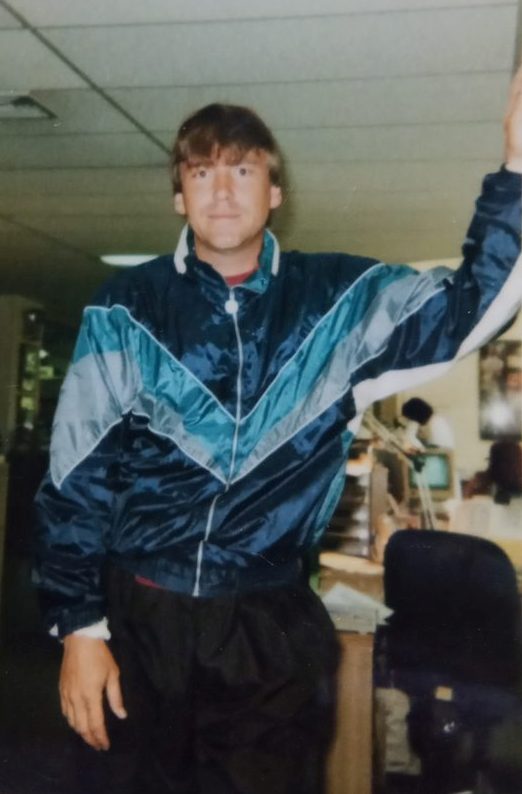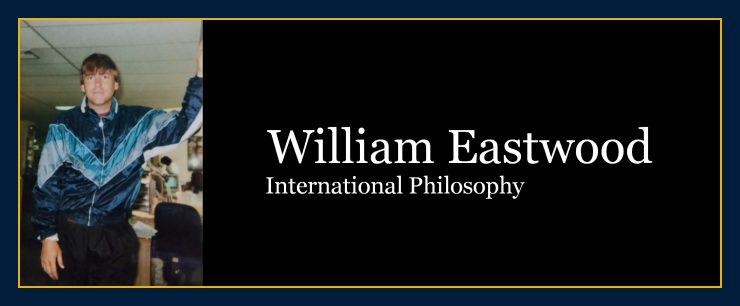 The full time-line and history of William Eastwood and his work
---
This is the most complete account on all five websites.
There are a lot of things that traditional science cannot explain that can be understood through the lens of Internal Science.
My literary agent in New York says that most people in the world today are unintelligent, and that only a sliver of intellectuals and professors are capable of understanding. I beg to differ. I explain Internal Science in ways people can understand.
Science that confirms personal spiritual experiences
---
Our traditional science tells us that a person's purpose is no more than to procreate to ensure the survival of our species — but many people have spiritual experiences that reveal there is far more meaning and purpose to a person's life — interpreted through their belief system.
Bohm's / Eastwood's paradigm says we have an inner reality that forms this world and thus can include personal spiritual experiences and the possibility of thoughts creating reality — experiences which when interpreted through Bohm's science would make perfect sense.
Physicist David Bohm, — who Albert Einstein called "a kindred spirit," and whose Ph.D. thesis — being top secret and classified — was awarded at the University of California at Berkeley by none other than Robert Oppenheimer — tells us that our reality is a holographic projection of the mind.
Bohm's science suggests an inner source reality, and the possibility of a multidimensional framework of existence in which our reality is grounded and created.
Eastwood employs Bohm's paradigm to solve world problems.
You can change the world
---
.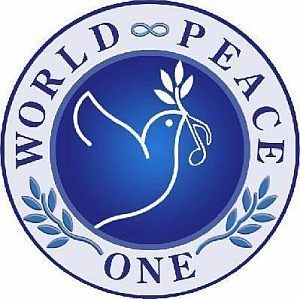 A scientific paradigm originally introduced by Albert Einstein's colleague is now being applied to stop Putin from doing further damage to nations, to protect people globally and to get grain to those in need. We can and are addressing all issues with this application.
"Americans and people in all nations need to wake up from their sleep."
— William Eastwood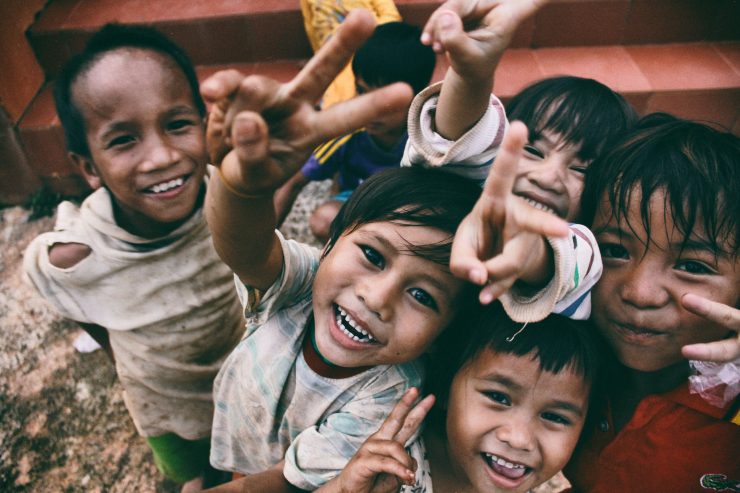 The United States Constitution is the best in the world. It was the first to set a new precedent by determining in law that all people in one nation are equal. The Altruism Code expands that concept to include all nations and codifies that principle.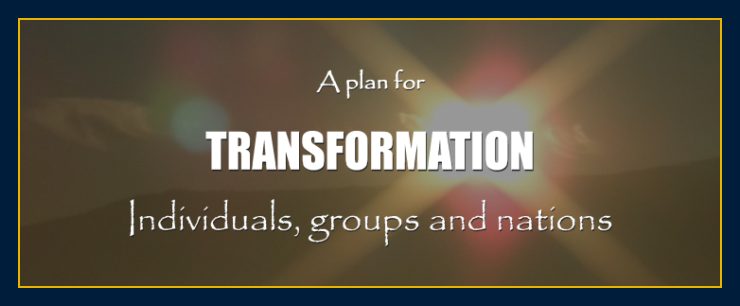 We are individuals but we are all one consciousness. We all will prevail.
Lead page of our four websites.
Photo collection within and after articles.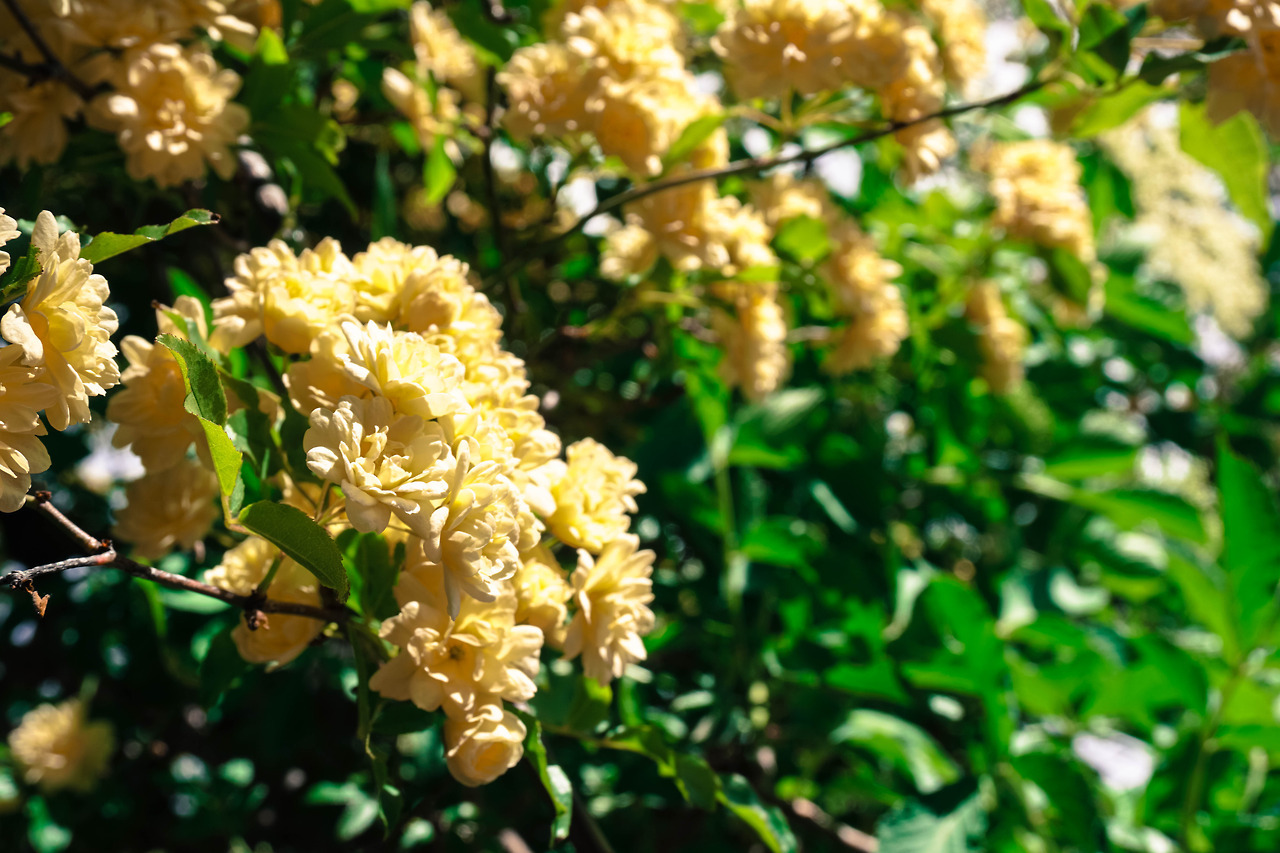 Your journey to a new world  ( knowledge and life ) begins  here.
Thoughts form reality
THOUGHTS CREATE MATTER
You are a beautiful person
ALL THINGS ARE POSSIBLE!
Categories: Mind-body medicine overview. The mind over matter way to true health and healing. Thoughts form health and healing. Natural healing and mind over matter mind body medicine overview. Click on our site and books.
MIND BODY MEDICINE & THE WAY TO TRUE HEALTH AND HEALING
The concepts conveyed in this website are within these books.

www.ThoughtsFormMatter.com