Help change the world
The New Enlightenment & The Altruistic, Autonomous Movement implementation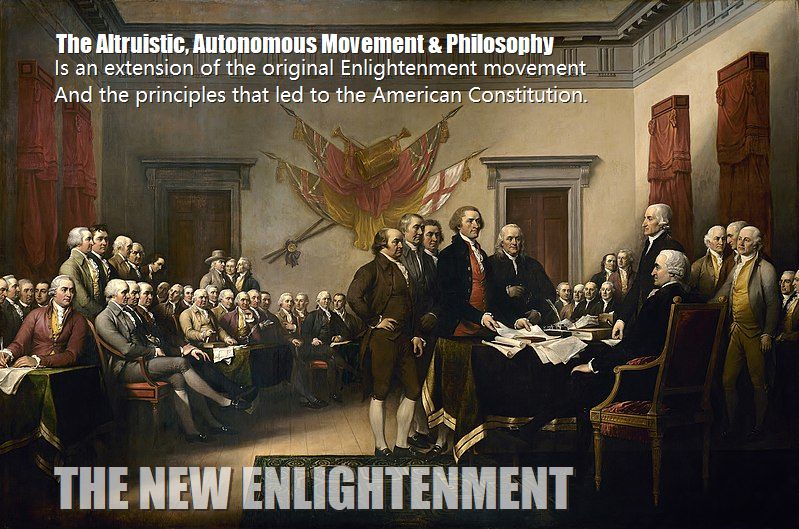 Altruistic Movement Redirect Civilization
The NEW Enlightenment! ALTRUISTIC MOVEMENT
Be an emissary to earth
EN wants everyone to have the means to be an emissary to help other people. We can heal areas of the globe that have experienced pain and struggle. We can end hunger and bring prosperity to everyone.
We will create missions to heal the planet all over the globe. Do you want you to create a new civilization on earth based on human altruism and cooperation?
A New Institution to Heal the World
We do not want any more of this miserable mentality that we have in politics and in general. The earth can resemble a playground more so than a warscape.
By: William Eastwood
There are several new institutions that can potentially heal the earth. I introduce a new Criminal Justice System in my book, "The Solution…."  There is a supreme court act that would require all restorative justice options be exhausted before anyone could be incarcerated in any state. These restorative justice options would be constructive and would lead to the healing of all social illness coming from the internal judge and victim, and hence all social problems, cruelty, fear and crime.  The plan encompasses several chapters in my book.
A new education system could also serve as the entity to heal the earth. The model for this new educational system is also provided in the solution.
The other institution that could heal the earth would be EN. Anyone can help me to create  missions covering the earth that would implement the changes desired.
Another option could be a new scientific establishment based on the concepts in this website and my book, "The Solution…"  EN or someone else could do this.
Bring More Kindness & Love to the World