---
Eastwood worked for a Yale University professor on a secret invention at a private research and development facility at age 13. "My study and 45 years of research shows that intensity, conditions and other factors determine when your thoughts become matter."
Do My Thoughts Affect Matter? Can My Thoughts Change My Reality?
---
Do my thoughts affect matter?
Can my thoughts change my reality?
I will answer these questions now.
Do my thoughts affect matter?
---
Yes, your thoughts do affect and create matter. Your thoughts reach out and affect everyone connected to you. The degree of effect is a measure of your intensity, confidence and clarity of mind and purpose. When all your beliefs, thoughts and emotions are in alignment you have great power to affect and manifest events you desire. Positive thoughts have great power to change your own reality and affect those that are in a similar state of mind. One moment of joy can change the direction of your life.
The new scientific paradigm reveals that everything is connected because all of reality is one interconnected energy movement.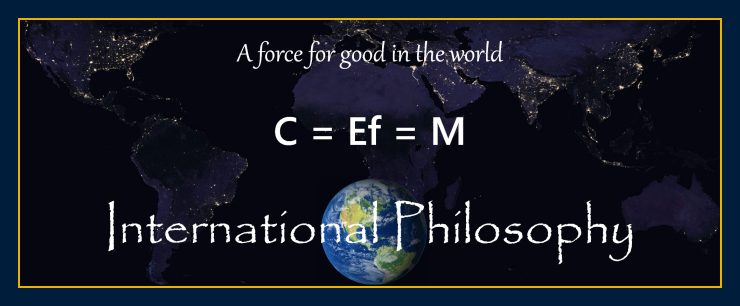 Article resumes.
The truth is that the events unfolding around you are projections shaped by your beliefs, thoughts and emotions. Your beliefs create continuity, not physical matter, because physical matter does not create anything. Past states of living systems do not create anything, only consciousness creates matter.
Nor does so-called non-living matter cause events. A car accident is not a result of physical cause and effect, it is a result of mental energy projecting into time-space. It is a selection of a probability that can change at any time prior to the accident. A change of mind on the part of the people creating the event can stop the accident. Changing the state of the psyche is the only way events can be affected.  Events are part of you—projections of your consciousness.
A child intuitively knows this, and this explains why they identify with nature and feel that they can exert some control over events with their thoughts. Children express inbuilt propensities of consciousness with which they are born. They are born with an inbuilt expectation that every event will have the best possible outcome.  And they do not have negative beliefs to hinder this process. The creation of positive and constructive events is automatic.
One of the main reasons why adults often lose this ability is because they are misled by science. They are hypnotized into believing it is not their beliefs, thoughts and emotions, but past events that create the present. And this is where they go wrong. You can't fix a problem if you do not know what the problem is.
There is also a lag between when you have a thought and when it materializes. During the time between the thoughts inception and its materialization, other thoughts modify the original thought.
Most of us were not taught to maintain consistent positive thoughts. You can, however, learn to change your thinking habits. The best way to do so is with affirmations. That is why I provide a daily affirmation post that includes instructions on how to use affirmations to create what you want in life.
EARTH NETWORK AFFIRMATIONS AND ADVICE POSTED DAILY
Click on the spinning globe at the top of any page to go to the daily affirmation post.
There is a science and art to manifesting desirable events.
Scroll down to continue reading article.
Article resumes.
"Problems cannot be solved with the same mind set that created them.
"A new type of thinking is essential if mankind is to survive and move toward higher levels. ― Albert Einstein
Do my thoughts affect matter? Can my thoughts change my reality?
Can my thoughts change my reality?
---
Yes, your thoughts can change your reality.
Your conscious beliefs, thoughts and emotions create your reality. This is a scientifically correct, eternal principle. You can accomplish whatever you can conceive and believe possible. Once you understand this and apply positive thoughts to change your reality, reality then responds and your wishes and desires and begin to show up in your life. The magical psychological state characterized by childhood is reacquired.
Your thoughts continue to exist after you think them. They attract and create probable events. These events become matter. They form into objects and events
Probable events are projected into matter in the same way light is projected from the sun or a light bulb.
You are creating your life now by selecting probabilities.  You attract and create probabilities by what you believe, think and feel.
---
"A new type of thinking is essential if mankind is to survive and move toward higher levels."
— Albert Einstein
---
Do my thoughts affect matter? Can my thoughts change my reality?
Materializing is about controlling where you focus your mind
---
Where you focus your attention largely determines what you will materialize in your life. Where you focus your attention is the difference between a life of obstacles and frustration, and one of success and attainment. As you focus on good times you are immediately put in correspondence with all other good times existing in an infinite inner reality. As you resonate with and connect with all these good times you start drawing those elements into your life, so that in minutes, hours or weeks from now events are altered accordingly. You then have more good times.
To change any element of the movie you call life, you have to change your thinking. Altering the mind alters your life. There is no other way to change your life.
---
You can live by myth, or you can educate yourself here and make incredible strides in your life. The basic information you need to will not come from a school classroom. 
---
You are intelligent light
---
You are intelligent light that expresses itself in infinite forms. You are a part of the multi-verse or multi-leveled ocean of infinite intelligent energy composing infinite realities. You are spirit and spirit creates of its own substance. You are a creator creating your reality. You create with your thoughts. Your thoughts create matter
Even the Bible tells us our thoughts create our reality. Genesis says from God's word came increasingly specific forms on earth.
A spoken word is a verbalized thought. "Word" in biblical times denoted "thought."
Saying God's word creates physical matter is telling us our thoughts (Universal consciousness) create matter.
Revolutionary and enlightened, or ignorant
---
While most people are overwhelmed by the growing problems in the world and exhausted by being overworked, a lesser yet growing percentage of the population are moving in a completely different direction. There are people who are able to accomplish with their minds what others must struggle to achieve. These are people who manifest what they want.
To create what you want in life from an enlightened and revolutionary perspective, requires feeling good, so this is not like hard work. The evolved state necessary to achieve these ends requires one to be more like the innermost self which exists one step beyond the subconscious.
To manifest what you want with your thoughts is an activity that more closely resembles what the inner self does.
We are evolving into what may seem like a magical spiritual-physical being by today's standards. We could say, we are becoming a little bit more like gods who project their thoughts into matter. We are also evolving from a limited problematic physical reality to an unlimited reality. That is to say, it is only just beginning to happen, and is only apparent if you know where to look.
Many of us will live in a different kind of world. This will be a reality based on love rather than fear, and one in which we are co-creators rather than victims. This is the beginning of the greatest human adventure in all of history.
We are momentarily poised on the threshold of an incredible evolutionary event. In the future I foresee, every day will be the adult's version of a child's Christmas morning.
Do my thoughts affect matter? Can my thoughts change my reality?
The method taught by William Eastwood
---
The mind does filter perception on a conscious and subconscious level according to what you believe, think and feel. That alone will cause you to notice things that could help you achieve those goals you are focused on. However, so far, we have only mentioned perception.
The mind creates and projects. The projection is composed of consciousness. Events and objects in your environment are literally your past thoughts manifest. The laws that apply are complex. However, when we are young we often use the process spontaneously. We are inspired by a goal, live it in imagination, believe it is possible and possess positive inspiration and intent that converge to create swiftly.
The following is an example of application done properly.
A personal story
---
EASTWOOD: "At age 13, I wasn't the most popular kid in school. Middle class with no contacts in the academic community, I applied the principle that thoughts create matter using visualization. I imagined myself a great architect and solar inventor reducing America's fossil fuel dependence and in the limelight.
"It all happened so fast that it made my head spin.
"Within a few months my solar homes were being built in my home town. At 13 years old a Yale Professor called my mother to ask me to work in his private research and development firm on a solar technology invention. Soon afterwards I was on the entire front page of our local newspaper as 'The Kid with the Sun in His Eyes.' By 18 I had a contract with the American Supply Company. At the Capitol of the constitution state the eyes of the world were on me as I unveiled a full-scale model of my modular solar system at the annual energy exposition in Hartford Connecticut.
"I was so successful applying the principle "that thoughts create" that I set my goals higher. I had something more important to do.
A public record of Eastwood's interview at age 16 is available for you to read here. It is also available to you through the United States library system microfilm database.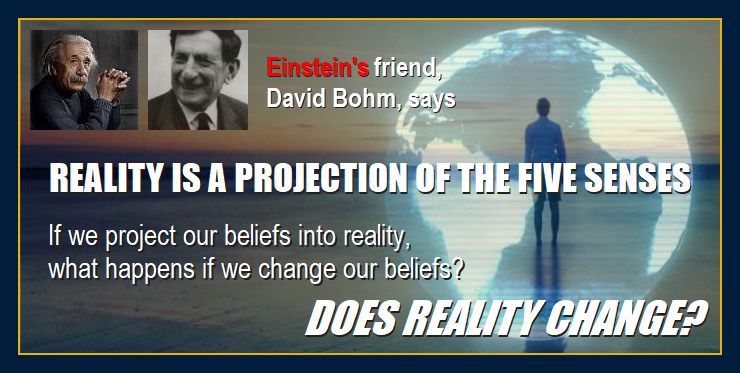 Your thoughts matter because your thoughts affect and create matter. Your thoughts affect matter directly through inner channels and through telepathic cords that connect you with other people. Every thought affects matter and the universe.
Your aura is composed of all of the thoughts you have ever had, and your aura affects people directly. Your beliefs radiate outward and influence people to believe the same thing you believe while they are in your company.
Do my thoughts affect matter? Can my thoughts change my reality?
Learn to project your thoughts into matter
---
Those who can successfully project their desired thoughts into matter will break free of all limitations and ignorance. The rapid learning curve generated by internet access around the world is revealing solutions to age old problems. The great myth of modern man is becoming apparent.
Powerful affirmations, guidance and more
Magic every day, posted every day.
---
Affirmations will insure success and positive experiences.

"There are ways to use this science to make money. Wealth and personal safety are easy. I owned three large historic homes on the coast of Maine in 1985, at age 22, because this philosophy WORKS LIKE MAGIC!"
The secrets in all my books can be used to achieve any goal, no matter what it is. Every book is loaded with tips, secrets and insights that will help you to manifest your goals and dreams. Nothing is a higher priority than your own self and life. The path to your dreams is right here.
Click image for available William Eastwood books
By purchasing through our trusted book manufacturer (Lulu.com) you get these books DIRECTLY FROM THE MANUFACTURER.
45

45 years of research brings you...
MANY PROBLEMS, ONE SOLUTION
Create the life you want with a book that can solve all problems, both public and private
---
William Eastwood gives us a simple solution to a lot of big problems. He has been studying the application of internal science to solve personal and global problems for over 45 years. Internal science tells us that we create the external world internally. So, what needs to change?
The solution to world problems.
The answers you are looking for.
The beliefs and models that need to be changed.
45

45-years of research
The first thing you should be asking yourself every morning is, "How do I make this the best day possible?"
Program for success just by listening to this audio book as you fall asleep!
---
Based on the advanced scientific paradigm of Albert Einstein's colleague, David Bohm and "The Solution to All of Humanity's Problems..."
This book manifests YOUR PURPOSE and YOUR DREAMS by providing a space for you to visualize what you want in life within a guided meditation. This audio book provides all the affirmations and guidance on the Earth Network websites for accelerated manifesting combined with accelerated learning. This book clears your mind of all the invisible barriers to success that you may not even be aware of that are a product of the physicalism thinking we learned growing up.
Visualize what you want in life while listening to this audio book. The narrator Scott Eastwood did, and his band, Carbon Red, is headed for the number one position on the charts.
New release on Audible, studio produced.
Also available in eBook format
---
The eBook is the same book. It also can be read aloud to you with most programs and apps.
"How Do I Make This the Best Day Possible? Manifest While You Sleep."
Do My Thoughts Affect Matter? Can My Thoughts Change My Reality?
---
Copyright © 2019, 2022, By: William Eastwood.
Primary article concludes here.
William Eastwood is an international political influencer
A self-made outsider.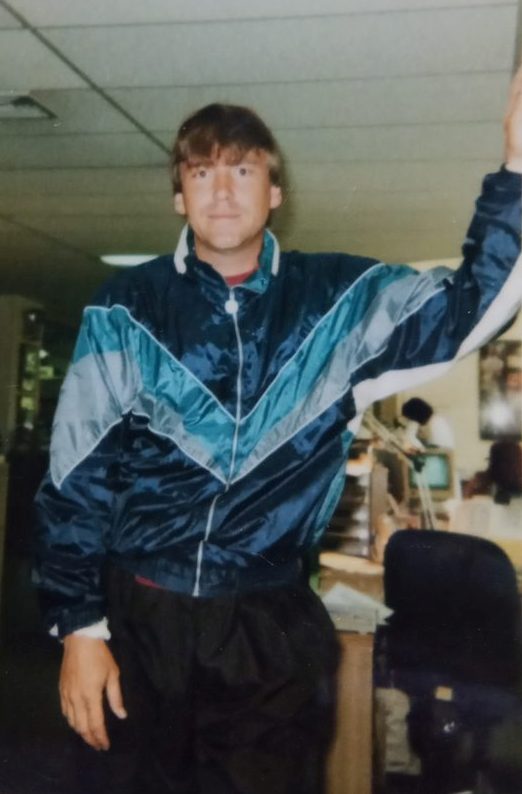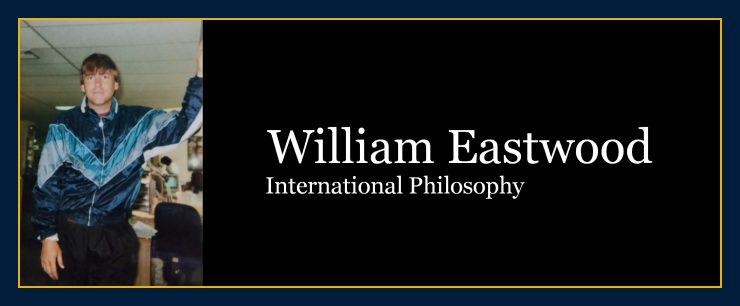 The full time-line and history of William Eastwood and his work
---
This is the most complete account on all five websites.
There are a lot of things that traditional science cannot explain that can be understood through the lens of Internal Science.
My literary agent in New York says that most people in the world today are unintelligent, and that only a sliver of intellectuals and professors are capable of understanding. I beg to differ. I explain Internal Science in ways people can understand.
Science that confirms personal spiritual experiences
---
Our traditional science tells us that a person's purpose is no more than to procreate to ensure the survival of our species — but many people have spiritual experiences that reveal there is far more meaning and purpose to a person's life — interpreted through their belief system.
Bohm's / Eastwood's paradigm says we have an inner reality that forms this world and thus can include personal spiritual experiences and the possibility of thoughts creating reality — experiences which when interpreted through Bohm's science would make perfect sense.
Physicist David Bohm, — who Albert Einstein called "a kindred spirit," and whose Ph.D. thesis — being top secret and classified — was awarded at the University of California at Berkeley by none other than Robert Oppenheimer — tells us that our reality is a holographic projection of the mind.
Bohm's science suggests an inner source reality, and the possibility of a multidimensional framework of existence in which our reality is grounded and created.
Eastwood employs Bohm's paradigm to solve world problems.
You can change the world
---
.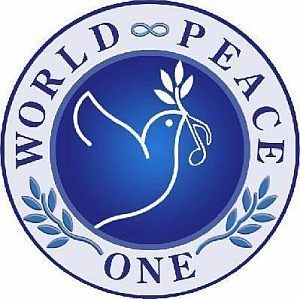 A scientific paradigm originally introduced by Albert Einstein's colleague is now being applied to stop Putin from doing further damage to nations, to protect people globally and to get grain to those in need. We can and are addressing all issues with this application.
"Americans and people in all nations need to wake up from their sleep."
— William Eastwood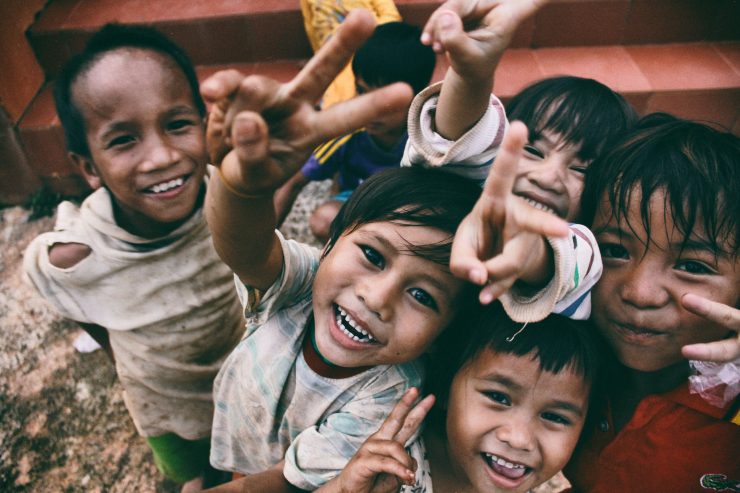 The United States Constitution is the best in the world. It was the first to set a new precedent by determining in law that all people in one nation are equal. The Altruism Code expands that concept to include all nations and codifies that principle.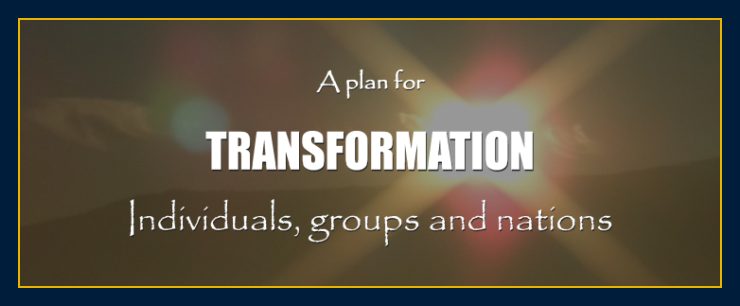 We are individuals but we are all one consciousness. We all will prevail.
Categories: Do my thoughts affect matter? Can my thoughts change my reality? Thoughts create matter and reality. Click on our site to learn more.
The concepts conveyed in this website are within these books.

www.ThoughtsFormMatter.com