"Unthinking respect for authority is the greatest enemy of truth. If people are good only because they fear punishment, and hope for reward, then we are a sorry lot indeed."
— Albert Einstein
A distrust-based civilization puts more and more people in prison. A country doesn't just suddenly become a dictatorship. There is a slide, and this is a result of distrust of human nature.
US is World Leader for Rate of Incarceration
The Problem Causing All Other Problems
American Masculinity is Cause of Shootings
Bring More Kindness & Love to the World
BEHAVIORAL SCIENTIST Exaggerated Masculinity
Scroll down to continue reading article.
---
Why the whole world suffers!
Man pointing his finger depicts the inner judge within people that holds them back.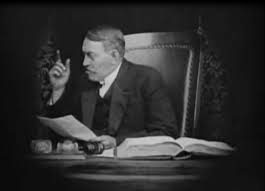 Only 1 in 100 people are free!
The inner judge & victim control the rest!
The Inner Judge & Victim Control Us
Most are not even aware of the existence of the inner judge and victim! Without awareness of the problem you can't solve the problem!
---
Article resumes.