---

Consciousness & Matter Are Electromagnetic Fields: Thoughts Form Life, Mind Creates Reality
Are Consciousness & Matter the Same Thing?
---
Click Image for EN founder's video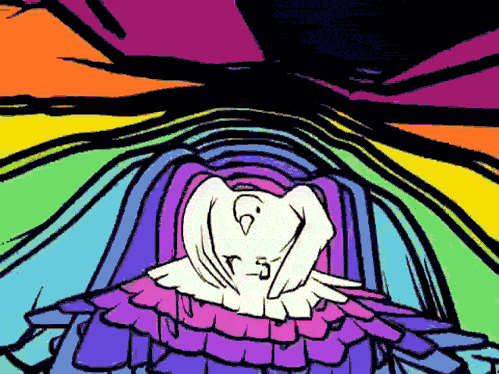 Click above
Consciousness is a State of Matter: MIT
Consciousness & Matter Are Electromagnetic Fields.  Thoughts Form Life.  Mind Creates Reality  Quantum Physics.  Thoughts Create Reality.  Metaphysical Philosophy.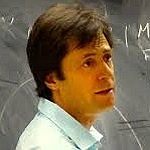 Click on the "Max Tegmark of MIT" button below to see current official confirmation from a renown physicist in the scientific community that matter is a state of consciousness.
The scientific establishment
Many individual physicists understand that mind could form matter, but the scientific establishment as a whole has little tolerance for the idea.
Is consciousness an electromagnetic field?
Yes, consciousness is an electromagnetic field. However, you will find very few studies on the matter because of the very narrow mindedness of the scientific establishment.
For over a century the establishment has adopted Charles Darwin's mechanistic explanation of what consciousness is thought to be. His theory basically says that mind "emerges" from previously "mindless" matter when matter achieves a certain level of complexity. Man's brain, being complex, thus produces consciousness.
How an entire civilization can allow itself to be diverted into near-failure due to the mindless ignorance of this one man is beyond me. We end up with theories stemming from Darwin's that shape civilization.
Freud, contemporary psychology, deplorable values, stifling laws, restrictive institutions, social and psychological disease and all manner of 'evil' on the evening news can be traced back to the beliefs of this one man.
Any other view or concept of global consciousness has become more or less taboo in academic circles. Yet, the cat is out of the box. See Field theories of global consciousness.
REG: Consciousness & Intention Studies
Some researchers tell us that consciousness is a component of the brain's electromagnetic field. I offer you this information as some degree of scientific validation that consciousness is an electromagnetic field.
Consciousness Is an Electromagnetic Field
While many researchers tell us that consciousness is an electromagnetic field, most will still insist that the brain produces these electromagnetic fields. It is still taboo to even consider otherwise.
INDIVIDUAL PHYSICISTS
GREAT MINDS THINK ALIKE
Scroll down to continue reading article.
All four EN sites have a single powerful philosophy! 
Click between them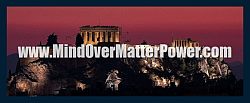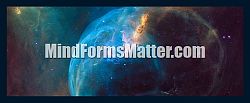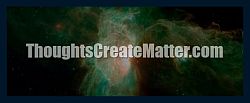 Helping you to create the life you want!
Knowledge expands your consciousness and empowers you. But you must understand, own and use the power you have correctly. It is not enough to know that your thoughts create your reality, you must learn the methods!
Our many articles empower and protect

Our Meritrocity of Misplaced Values
Create Wealth With Metaphysics
How to Create Events With Your Thoughts
Article resumes
FREE DROP-BOX LIBRARY

Helping you to create the life you want!.
Your own personal metaphysical Library.
The dropdown boxes & buttons lead you to profound & amazing metaphysical insights. The Solution to Problems. Manifest Unlimited Money.
---
Click on the drop-down boxes to find the information you need. Or scroll down to continue reading.
Click above
Click above
Scroll down to continue reading article.
---
Why the whole world suffers!
Man pointing his finger depicts the inner judge within people that holds them back.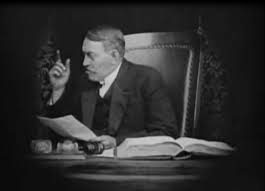 The inner judge & victim control the rest!
The Inner Judge & Victim Control Us
Most are not even aware of the existence of the inner judge and victim! Without awareness of the problem you can't solve the problem!
---
Article resumes.
Click above
How do thoughts create matter?
The conscious mind directs unconscious activity that results in the actualization of our beliefs, thoughts and emotions.
Thoughts are energy which continues to exist. Thoughts combine with similar thoughts on inner levels. These turn into probable events which contain the impetus and pattern necessary to evolve into the complexity of matter.
Once sufficient intensity is achieved and certain requirements met, selected probable events manifest as ordinary events.
The balance of your thoughts, intentions, expectations, and those areas where you are focused or deeply emotionally involved will materialize as dominant areas of experience.
How do I create what I want?
It may take determination and resolve to change your position, circumstances and personal experience, but negative thoughts and moods will hold you back.
It is necessary to take back control of your mind and life from the internal judge and victim. The voices that tell you what is possible or not possible that come from within you are like little personalities with their own opinions. These are the voices of beliefs you hold.
These beliefs that exist in your subconscious were created when you were very young. You internalize the beliefs and values of your parents and the entire civilization.
Contemporary worldviews are based on myth. To be free to create what you want you must dispense with those particular myths that you internalized as a youth. Doing so will allow you to create everything you want in life effortlessly.
You are in control of your life. The conscious mind controls what enters and grows in the subconscious. You must gain awareness of what you are telling yourself is or is not true in your head. Then you must learn to project what you want in belief, thought, imagination, expectation, affirmation and emotion.
Do not abdicate your control by neglecting or denying it!
Don't let the inner judge & victim control your mind and life
Are you free to create the life you wnat?
The Inner Judge & Victim Control Us
We can't solve a problem we are unaware of
The Authoritarian Bully World's Worst Problem

How Your Thoughts Create Your Reality
Consciousness & Matter Are Electromagnetic Fields: Thoughts Form Life, Mind Creates Reality
© Copyright 2019 by William Eastwood
Knowledge can bring you money, power and love.

.
BRAND NEW RELEASE: Published on 2/1/2020
6" by 9" paperback: 424 pages.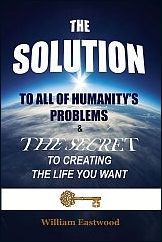 Be ready, because if you read this book you will get what you want in life and you will know how to solve the world's problems from bullying to wars.
From the upper echelons of the scientific establishment comes a completely new definition of reality and the human being. The most advanced physics in the world suggests that accumulated knowledge in all fields is based on a false premise.
Max Planck, Nobel Prize winner and father of quantum mechanics says, "I regard matter as a derivative from consciousness." — The Observer, 1931.
This remarkable new way of looking at the universe is supported by two more of the world's  most  eminent thinkers ― Stanford neurophysiologist Karl Pribram, & University of London physicist David Bohm, a former protege of Einstein's.
Here and now we have the power to work magic of such proportions we have never fathomed. Yet unseized, such power waits for us to claim it. It is of no use until we awaken to it.
It is all here, in the solution!.
45 year study.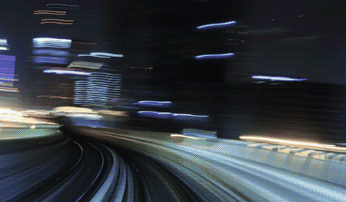 C = Ef:  THOUGHTS FORM MATTER - FAST TRACK TO SUCCESS
Your Fast Track to Success  link (C = Ef) above loads in milliseconds

How Your Thoughts Create Matter & Your Reality
Do My Thoughts Influence Events, People or Reality?
https://www.mindformsmatter.com/2019/06/17/consciousness-creates-reality-mind-does-create-your-life-experience-is-thoughts-materialized/
https://www.thoughtscreatematter.com/2019/09/09/thoughts-influence-matter-your-thoughts-influence-reality/
---

EN: EARTH NETWORK: © Copyright 2019, By: EN: All Rights Reserved.
Click on rotating earth at

top of every page to get your daily affirmations.

---
Categories: The universe is consciousness. Consciousness & matter are the same thing – there is no difference. Thoughts create matter. Consciousness & matter are electromagnetic fields. Thoughts form life & create physical matter & reality. Mind over matter facts. Mind forms matter and reality. Consciousness and the mind creates reality. Click on our site and books to learn more.
Consciousness & Matter Are Electromagnetic Fields: Thoughts Form Life, Mind Creates Reality
When a person first hears the good news that their thoughts create their reality they may be overjoyed. Their reaction may be a kind of euphoric expectation of having all their problems solved and dreams manifest just as soon as they can start to imagine it.
It could happen that way, but that's not usually the way it works.
How Your Thoughts Form Matter & Form Reality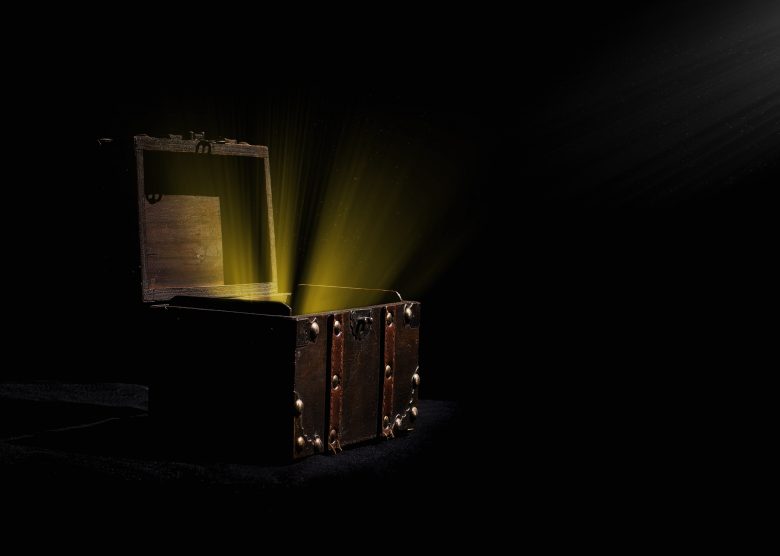 The concepts conveyed in this website are within these books.

www.ThoughtsFormMatter.com