---
Eastwood worked for a Yale University professor on a secret invention at a private research and development facility at age 13. "My study and 45 years of research shows that intensity, conditions and other factors determine when your thoughts become matter."
45

YEARS OF RESEARCH ON HOW TO MANIFEST & ATTRACT MONEY
AN EARTH NETWORK resource
— a culmination of 45 years of research and application
Beware of those who just want to attract your money. I have been testing the principle of attracting money for 45 years. The more magical and natural way is the system that works. You don't have to work hard for money if you stay in trust, and keep focused on the feeling of abundance and your beliefs in the ability of the universe to provide.
Manifesting Books on How to Attract Money Fast: eBooks, Audiobooks Online Bookstore
---
Our manifesting books on how to attract money fast are based on truer principles of how the universe actually works. Click on any image below for more information on our paperback books, eBooks, audiobooks and bookstore.
You are in control of your experience. If you believe that you are then you have control and the ability to create what you want, which includes manifesting and attracting money. But if you hold the common false belief that you are at the mercy of events and dwell in fear, then you do not use the control that you have wisely, and in a sense, you forfeit your control of events.
You live in a warm and friendly universe that supports you. But if you go the other way in your thoughts and emotions, you make the support inoperable and instead manifest those beliefs that tell you that you are not safe and that you may run out of money to pay your bills. With this system of thought comes a subset of many beliefs that reinforce and justify your fears and belief in lack of support. At any time, you think, you could lose your way. If you lose your job, you slip into fear rather than the belief that you are provided for and now have an opportunity to improve your financial situation. Your mind goes directly to the list of jobs that you have visited when you were unemployed, and the energy generated by your focus on substandard jobs creates that as your reality.
Your circumstances can be completely changed by the activation of conscious thought. Your environment is a product of your thoughts and emotions. By projecting the specific thoughts and emotions that embody your desires you can immediately begin to attract and manifest money. You can attract and manifest a process of change. You can attract and manifest a new set of beliefs and expectations.
Scroll down to continue reading the article or use the table of contents above.
"Consciousness is altruistic, and that means that you are an amazing, powerful and beautiful person."
— William Eastwood
45

EASTWOOD: 45-years of research goes into every publication
---
---
Program for success just by listening to this audio book as you fall asleep!
---
This audio book provides all the affirmations and guidance on the Earth Network websites for accelerated manifesting combined with accelerated learning. This book clears your mind of all the invisible barriers to success that you may not even be aware of that are a product of the physicalism thinking we learned growing up.
Visualize what you want in life while listening to this audio book. The narrator Scott Eastwood did, and his band, Carbon Red, is headed for the number one position on the charts.
New release on Audible, studio produced.
Also available in eBook format
---
The eBook is the same book. It also can be read aloud to you with most programs and apps.
"How Do I Make This the Best Day Possible? Manifest While You Sleep."
45

William Eastwood's 45-years of research brings the world a unique human rights document
Brand new release: Published on October 8th..
A constitution for a new set of international laws
---
For more detailed descriptions, click on books below or scroll down.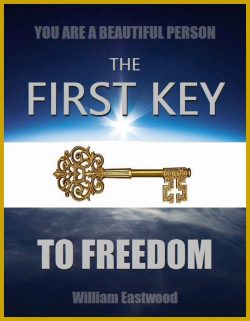 The magical investment value of books and affirmations
---
You are like a bank vault filled with money, gold and precious jewels. Every positive thought is a deposit. Every negative thought is a withdrawal. Your life is the interest. Shallow positive thoughts are like gold plated jewels and play money. Wisdom and understanding combined with solid belief and quality affirmations are like solid 24 karat gold and real diamonds. These are the thoughts that build integrity and value and procure high return on investment.
Every object in your environment is an extension of your energy. A physical book is a connection to the part of your inner self that "created" the book and understands the content. A book on a table next to you connects you to all those people who hold the knowledge associated with the book.
Every object around you is a holographic projection of your mind that connects you to the innermost portion of your soul that creates them.
If you want to break old patterns and habits of perception, bring books full of light and affirmations into your life and remain centered on what they represent — the truth you are bringing out within yourself by having them in your presence. Once you materialize something in your life, an energy pathway through which the object or event is created and maintained continues to exist, even when the object or event is long-gone.
A single affirmation is only a small deposit, but wealth and prosperity can only be built a single thought or act at a time. A mind that thinks in affirmations transforms everything it touches to gold. You begin the journey by surrounding yourself with good books. When you do that, everything around you speaks quality and intelligent love — the invisible infinite potential of which you are composed. That includes the qualities of prosperity, natural power, right and integrity.
Force yourself to continuously review beneficial concepts to keep them alive in your mind. Develop a realistic positive attitude. Keep your metaphysical books open to highlighted material and review it every day. Find something important to focus on daily. Rescript your mind one thought at a time; and when you do, commit to going all the way. Half-truths are like coal wrapped in holiday paper. Adopt a baseline of non-linear time thinking.
If you do this faithfully, your entire reality will begin to change for the better.
Again, because this is so important, when you manifest something positive, such as a book that represents the truth and the answers you are seeking, maintain that book and whatever represents what you want in your life as best you can.  This creates an energy pathway for more of the same to come through into your life. It also connects you with the author and all others who are connected to the object and/or information it represents.
To keep concepts alive, repeat them in your mind over and over again. This is how you rescript your mind and change your reality. Our audio book — "How Do I Make this the Best Day Possible —  Manifest While You Sleep" — is the perfect tool to reprogram your mind with everything you want to invite into your self and life. Just listen to it while you are going to sleep and you will have technicolor dreams of your most sacrosanct ambitions. Your unlimited potential is 100% a factor of what you input — the investment through whose interest will be the life you were meant to live.
This is the only way you can change the patterns in your life. If you want to materialize a better-quality physical experience, this is what you do. You bring what you want into your reality through your thoughts. I have done this, and I always have my favorite, most powerful books at arm's reach. I constantly review key points. You may want to create a kind of pulpit (as I have done) where you can keep books open to pages with highlighted text.
I urge you to buy whatever books you can comfortably afford from your favorite metaphysical authors. There are many other benefits in doing so. A purchase is an affirmation of your manifesting power and prosperity, and it is a testament of your determination to improve yourself and your life.
Practically and symbolically, correctly made purchases are extremely important, not just to you, but to all those who make these metaphysical books available to you.
As a heart pumps blood, the vacuum created in each pulse draws in more blood, and this is how energy behaves. You must give or outflow energy to receive. In religion and spirituality, this is behind the Golden Rule concept.
Your most valuable possession will always be yourself. If you do not invest in you, then you are saying that you are not important. Those who do not invest in improving themselves and their abilities, do not draw more (ability, quality, etc.) from the universe.
Learn to manifest quality and value in yourself. Learn the art and science of living a good life and manifesting what you want in life. Bring forth that which you seek.
When we awaken to our true nature, we begin to realize that we are supported and graced by an altruistic consciousness of which we are a part. When we become aware of how the universe works, we begin to notice how the universe bends in our direction and works to our advantage. We realize that from our best feelings, thoughts, intents and expectations flow fortunate, synchronistic events.
An entirely new worldview begins to set in. This is when an unquenchable thirst for positive metaphysical concepts will overtake you. The sacred tonic of fulfillment is the highest level thinking of which you are capable. Affirmations are the elixir of happiness, achievement and dreams, from which flows a greater fulfillment than we can imagine in our most wondrous moments.
How to attract and manifest money fast philosophy
---
The ability to manifest and attract money or to repel money, is a choice between two conflicting worldviews. What you are going to find as you try to attract money in the easy way I explain can be done, is that the mainstream worldview has more pull and strength then you may have first guessed. It is not an inherently more correct worldview; it is just that the strength of beliefs is immense. We have an entire civilization based on a system of beliefs that all reinforce each other. This is a powerful conglomerate of beliefs that tell us we are at the mercy of circumstances. In this way of thinking, there is no intimate support from within. There is no reason to think that everything will work out, because these beliefs go in the opposite direction. 
If you are successful at attracting and manifesting money, you may notice times when you doubt the process and these earlier beliefs kick back in. This is where we all are challenged. It is a bit tricky to manipulate your belief system because beliefs tend to defend themselves. Sometimes the harder you try to get rid of inefficient beliefs, the harder they fight back. The manifesting books on how to attract money fast that are advertised below will address these issues.
I know that many of my readers have training in the application of a very rational kind of mindset. When it comes to money, we insist on the more conventional worldview that tells us we must be responsible and work. Work is thought to be something you do not want to do but have to in order to pay the bills. Being responsible means being willing to spend hours of your life doing things you hardly dislike in order to be a good person that takes care of themselves in others in a responsible way. This is all hogwash, but because we believe in it, it is a reality for us. It is very difficult at times to escape this kind of thinking. 
The way the universe actually works is the opposite of our mainstream worldview. The universe is actually very friendly and intimate. You have an inner self and forces within that are fully capable of attracting whatever money and situation you desire. However, this is only true to the degree that we believe it is and remain centered on our conviction and confidence that this is so. If we slip into desperation, we blow it. The second that we fall back into fear and the old way of thinking, we throw away the benefits of positive thinking and our belief that the universe can support and provide for us. So, what we are really dealing with here is too conflicting belief systems and how to get rid of one and make the superior and more accurate belief system our primary and default system of beliefs. 
What I have learned is that the emotional state associated with the so-called rational mainstream worldview is a distorting lens. The belief system of interlocking concepts about reality which reinforce each other kicks in all at once when we become desperate, think we must be rational and responsible, or slip into fear. The entire vibe or emotions associated with this way of thinking blind us to anything else emotionally. 
When we slip into this way of thinking, we often don't notice it. You don't necessarily notice that your thinking has completely changed. What we really have is an entirely different operating program and we don't even realize what has happened. Instead, we feel anxiety and a need to take action for protection and in order to secure a job or work or whatever it is we think will protect us from what we fear most. 
This kind of reasoning is all based on the philosophical belief system of our civilization. The rational mind as defined by mainstream belief is a belief that the universe is a cold and uncaring accidental creation that does not have our best interest in mind and is only concerned for the survival of the species. I could go on, but I will not bore you, I have done that elsewhere. We need to focus on the opposite set of beliefs and make them primary. That is the major goal. With our manifesting books on how to attract money fast you can remain focused on the worldview and emotions that will attract and manifest money to you. Read portions of an eBook every day or bring a paperback with you to remind you of the goal of staying focused on the positive worldview. Click on any image for more information on our eBooks, audio books and online bookstore.
How I repeatedly materialized cash
---
If I can materialize eleven twenty-dollar bills in one summer, you can learn to do the same.
I conducted an experiment to test the ability I had to manifest (find) money. The first hit was an envelope with four $20 bills in it with no identification. A few weeks after that I found six $20 bills folded together. A week later when I was walking to the bank and thought I should try to manifest more, I closed my eyes for a few seconds and visualized a $20 bill. I was focusing on how I felt the last time I found $120.
Unbelievably, as I opened my eyes they were already fixed on a folded and partially crumpled $20 bill.
In a second of amazement I recognized the color of money, then I looked for the denomination, and because it was a little crumpled it took a few seconds before I realized that I was looking at the number two on a twenty dollar bill!
I quickly scooped it up and put it in my pocket with triumphant glee as I scanned the street for more. I text my sister whom I was with when I found $120, and told her "I did it again!" She text me back "Good work."
Of course you are wondering what my secret is. For this experiment to work I had to focus on money for over a year, often saying affirmations while filling myself with the feeling of finding money. It is something that happened because of the cumulative effect of my constructive focus and creative efforts.
I want to mention that I was feeling on top of the world the morning I found the eleventh $20 bill. I was focused on the feeling of the perfect summer day near the ocean in New London, CT. In general, the more positive thoughts and feelings we have, the more likely it is that we can manifest positive events and objects like finding money.
There is more to this and my manifesting books on how to attract money contain everything you need to know to do what I did.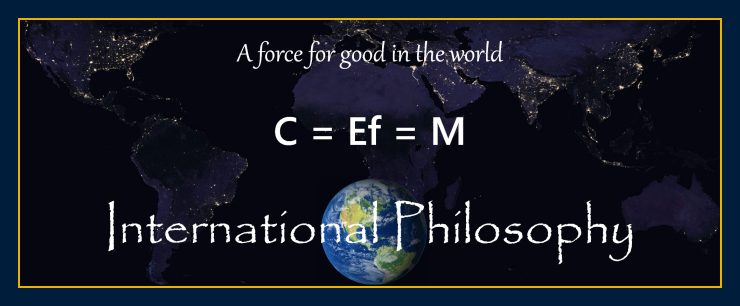 Article resumes.
Manifesting books, eBooks and an audiobook on how to attract money at our online bookstore.
Click above to learn more
QUANTUM PHYSICS MIND-BRAIN MODEL
I like to appreciate everything, all the time. In doing that I know that I am creating that as my reality. Just knowing that I am creating it in my thoughts brings up more positive thoughts and emotions. Its less and less likely you will have negative reactions to upsets after you have developed a thoroughly positive mind with positive beliefs, expectations, intents, thoughts and emotions.
How you deal with issues that come up is up to you, but we cannot always clamp down on emotions, we need to instead focus on positive beliefs. Then we will automatically feel good and there will be fewer problems. More good things will be happening to react positively to.
When we focus on positive beliefs we have positive thoughts and emotions, and it is the steady and consistent positive mind set that does the most good over time.
Always keep in mind that your thoughts and emotions are creating your reality.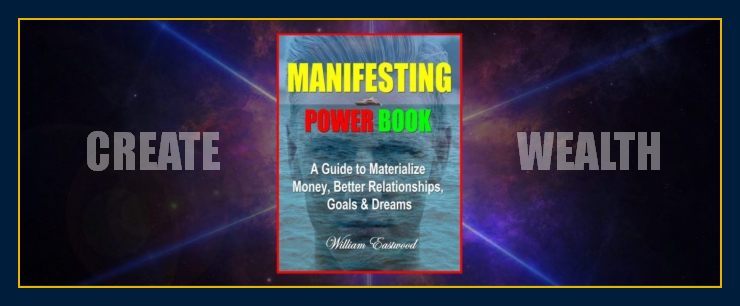 Thoughts do not manifest instantly
---
There is a time-lag between when you think a thought and its manifestation. Events grow on inner levels of consciousness before they manifest physically. You must maintain confidence in what you want to create during the time between when you conceive of an idea and its eventual manifestation.
The key is to understand the lag and take advantage of it. Think of it as a building stage where on the unseen levels probabilities are growing. As long as you maintain faith and keep jamming out those positive convictions and emotions it's going to happen as surely as the sun is going to rise.
Manifesting books, eBooks and an audiobook on how to attract money at our online bookstore.
Manifesting Books on How to Attract Create Money Fast: eBooks, Audiobooks, Online Bookstore
---
Copyright © 2023, By: William Eastwood.
Primary article concludes here.
Categories: Manifesting books on how to attract money fast. How to Make and Attract Money., Manifesting eBooks and an audiobook on how to attract money., Using Metaphysics to Create Wealth – Manifest Prosperity & Abundance. Thoughts create matter. Click on our site to learn more.
Make and Attract Money: How to Manifest Using Metaphysics: 
Create Wealth, Prosperity & Abundance
---
You define what you will be and what you will have in life. Get a new view of yourself and a greater picture of how good life can be. Concentrate on your desire until it becomes a burning desire. Intense desire and vivid imagination will draw those favorable probabilities into you life. Get our manifesting books on how to attract money fast.
The concepts conveyed in this website are within these books.

www.ThoughtsFormMatter.com