How Do We Save Democracy From Radicals? Trump Threat / Violence
---
How do we save American democracy from radicals?
How do we save our country from Trump and the threat of radical violence?
I will answer these questions now.
Updated on 9/04/22:
What the FBI recovered at Mar-a-Lago
---
33 boxes and containers.
10,000+ documents/photos without classification markings.
31 "CONFIDENTIAL" documents.
11 "TOP SECRET" documents.
Rather than focusing attention on Trump, there may be another way to defeat Trump and protect yourself.
Former President Donald J. Trump may have had higher than top secret documents revealing the location of nuclear missile launch sites. His plan: To threaten to reveal these locations to Russia or Iran if he were to be arrested.
Equal justice is engraved into the front entrance of the United States Supreme Court building in Washington D.C. for a reason. The American legal system is based on this principle. So why doesn't this apply to Trump?
The Department of Justice will likely charge Trump with 18 U.S. Code § 1510 – Obstruction of criminal investigations.
Photos were presented of top secret documents scattered on the floor in Trump's Mar-a-Lago residence. Because U.S. Attorney General Merrick B. Garland has previously stated that no one is above the law, it is almost certain that Trump will be indicted and arrested. And as I have said before, Trump will go to jail and prison.
Why Trump is going to be indicted
---
The reasons why United States Attorney General Merrick Garland will likely bring Trump to trial soon. The United States Justice Department will indict and convict Trump.
How do we save American democracy from radicals?
---
How do we save American democracy from radicals? We can't ignore the degree of threat we face. Law enforcement must act. Obstruction charges and three criminal statutes the FBI had probable cause to believe had been violated when they searched Mar-a-Lago, 18 USC 1519 in particular, appear to be what United States Attorney General Merrick Garland has in mind.
Trump and his close allies should be indicted, arrested and sent to prison. After that is done, the underlying problem needs to be fully revealed. We can only safely save American democracy from radicals when the country and world advances way beyond where we are now in our understanding of psychology and reality.
Negative messages
---
When humans hear the same message from more than one source repeated over and over again, at some point they begin believing it. We must point out to the whole world that this is what is happening with the entire world's belief in the paradigm of materialism and associated limiting and often toxic ideas that are leading to all the problems and division we see on the news today. The problems are supposed to make us question our values.
Authoritarianism is alive and well in America because of our myths and tendency to always blame others for our shortfalls. The Jonestown murder-suicide by Jim Jones and the People's Temple was an early sign of what was happening in America.  On his tours, former U.S. President Donald J. Trump pitches an identical message, the dynamics of which are the same.
A scientific experiment
---
An alternative for people who do not support fascism and a psychopath as dangerous as Hitler and the Third Reich in 1938 Germany. Rather than focusing attention on Trump and the raw sewage that flows from his mouth, there may be another way to defeat Trump and protect yourself.
This science is also being applied to stop Putin from doing further damage, to protect people globally and to get grain to those in need.
How do we save our country from Trump and the threat of radical violence?
---
We can save our country from former President Donald J. Trump and the threat of radical violence by arresting him and addressing the threat in the way we normally do. However, there is an underlying problem and cause of what is happening in the United States and world at this time. To save our country from Trump and the threat of radical violence we must look at the underlying issue.
After the FBI searched Trump's Mar-a-Lago estate collective insanity reigned supreme with a nonsensical response from Trump allies. Attacking the United States White House and lynching the vice president of the United States is acceptable but a legal investigation is not.
Half of Americans are in a state of collective insanity. They are shocked and offended by a legal search of a private residence for the purpose of protecting our democracy from an ongoing coup attempt to overthrow the United States by a fascist more unhinged and threatening than Hitler in 1938 Germany.
Their threat is to launch their own political investigation of the independent Department of Justice if they take control of the Senate in September — which by all definition is a witch hunt.
First we need to indict and arrest Donald J. Trump, then we need to understand why this is happening.
About half of Americans want Republicans back in control. This means that half the country is somehow okay with the insane Republican message all over the airwaves. So, "yes, we are in a very dangerous situation" as long as people continue believing this nonsense. I could easily let myself be ashamed to belong to a country filled with so many ignorant people who are driven by hate and ignorance. There is actually a collective insanity throughout our society at this time. It is as simple as that. It is sad. But I believe in humanity and democracy, and my thoughts go to the people who know what is going on. And I believe that in the long run truth and goodness will prevail. I am proud to be a part of an educated segment of the country who are going to ultimately prevail. I have to believe that.
The science says that we are dealing with probabilities, and different segments of the population have different trajectories. These segments of the population are largely defined by their philosophical beliefs. People of like-mind tend to gravitate to one another and and so these philosophical segments of the population tend to correspond with certain geographical areas.
America is splitting up according to different values and philosophies on life. The Republicans hold to very dark beliefs about human nature and like to degrade people, and this is why Trump resonates with their philosophy. But just about everyone has an enemy to condemn.
The regions organized around the darkest views will bring about their own demise. We must not be pulled into the madness. We must somehow escape the pall cast by collective hypnosis. We must fight to gain a majority and to make sure that democracy survives. But if it does not, we need to be in a region that is not sinking into the mire. If we cannot do that, we can use the science to escape harm and prevail regardless.
If we do this we can be safe. Even if America becomes a dictatorship ruled by a ruthless dictator we can still eventually go beyond that. It is never too late. Consider the science here (click on "The Solution Einstein Argued for) if you haven't already done so, or scroll down to continue reading the article.
Radicals always degrade and blame others. Radicals may focus on one group of people and demonize them. Trump tends to maliciously criticize any person thinking differently than he does.
Radicals degrade others in the same way bullies do. Their usually negative and incorrect core beliefs lead them to fear and attack certain groups or successful people. Trump supporters tend to be rural, uneducated Americans.
Indict and arrest Trump for murder!
---
Murder plot: Trump can be charged with and arrested for murder and sedition. The night before the January 6 attack on the U.S. Capitol, Trump and a small group of allies convened in a meeting to plan the January attack. If sufficient evidence in numerous court cases confirms this, he can be charged with and arrested for murder and sedition.
Trump can be subpoenaed, indicted, arrested and sent to prison for felony-murder and sedition. Felony-murder charges only require that one is a co-conspirator. You do not actually have to be the one that commits the murder in order to be charged with felony-murder. Sedition is explained here. Trump can be charged with sedition, indicted and arrested.
Subpoena, indict, arrest and send Trump to prison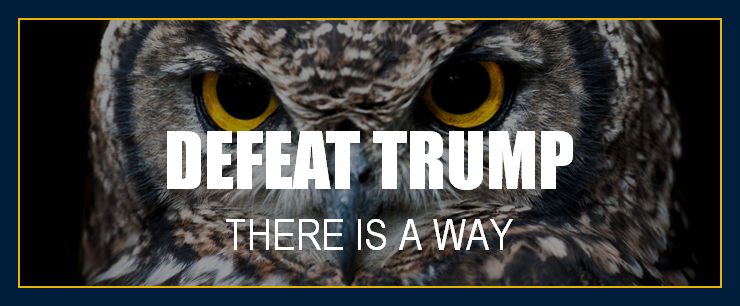 Our current updates (click below):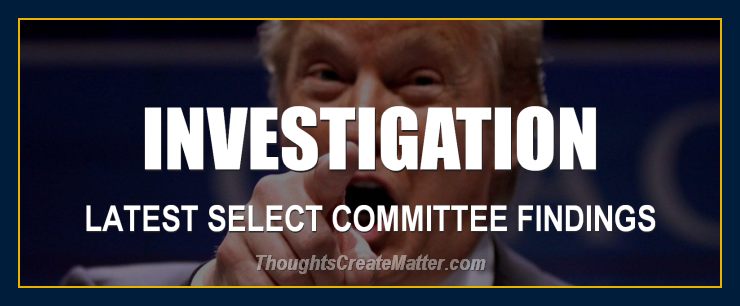 A book with the solution to the underlying problem.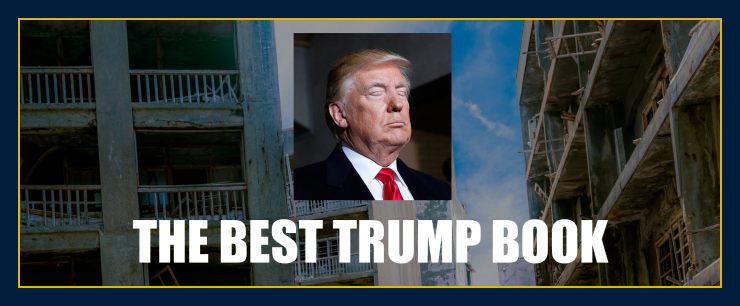 Why does Albert Einstein say this?
---
"The most important decision we make is whether we believe we live in a friendly or hostile universe.
"The most important question a person can ask is, 'Is the Universe a friendly place?'"
― Albert Einstein
With Putin, Trump and others like them everywhere, Einstein's words sound like the height of idiocy!
Two world-changing reasons why it may not be idiotic advice:
A news story that can save democracy.
You do not have to be a victim.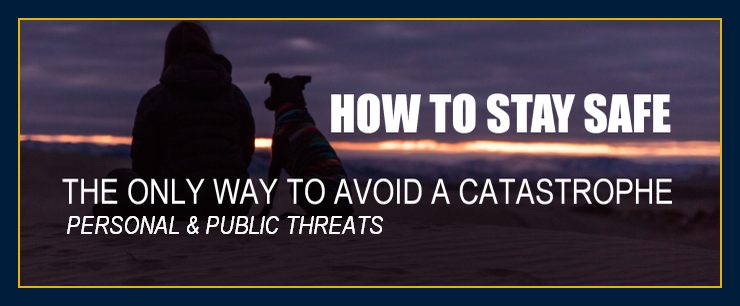 Is there a political solution in science?
You may just be blown away by this.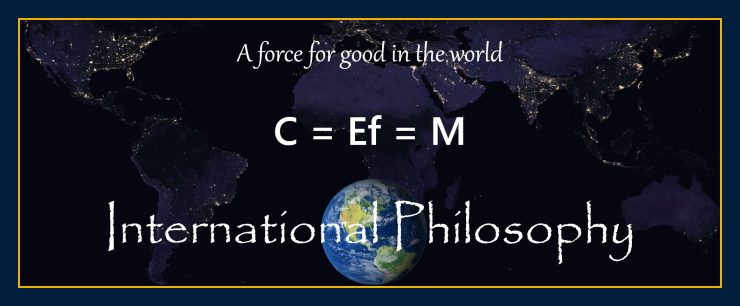 How do we save American democracy from radicals, and how do we save our country from Trump and the threat of radical violence? There is only one long-term solution.
Our Trump riot article has remained #1 on Bing. Read about the greatest crime in history or how far-right radicals think. We need to protect ourselves from bullies and authoritarians and the kind of future Trump's beliefs would lead to.
We post updates so you will know if Trump is arrested. A Trump arrest would help because it would finally bring accountability to a corrupt presidency. If you want to know the minute Trump goes to jail or if it is from Mara-A Lago, or New York, we will be the first to tell you. Most of our Trump related articles have regular updates such as the grand jury post. You will want to know where Trump attacks will take place and when it is a civil war or when it will turn into a civil war.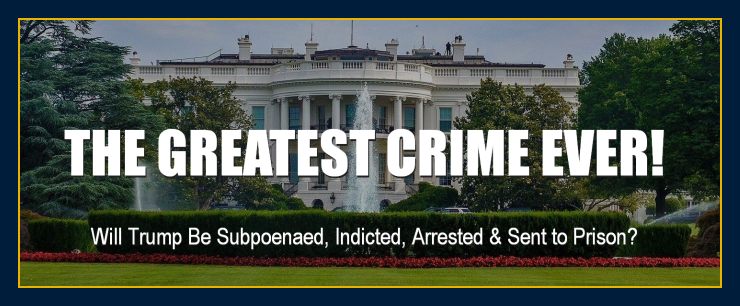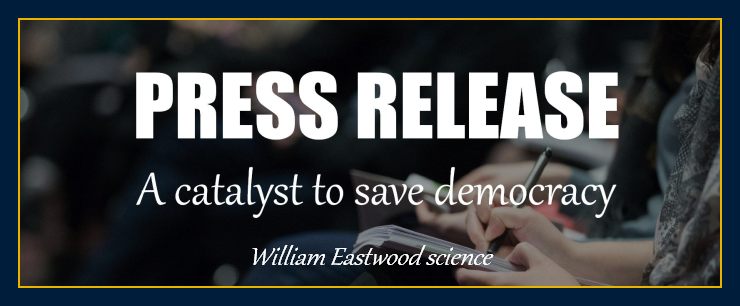 ---
The same methods Ukrainian president Volodymyr Zelenskyy uses.
Thank You
I thank everyone that has made contributions, and those who have purchased books. I would not have been able to do it without you!

According to Albert Einstein's colleague David Bohm, the mind projects the events we then perceive, but before Bohm even introduced "Wholeness and the Implicate Order" in 1980, Eastwood was testing the principle to help people achieve goals and solve world problems.
Now
---
"When I was very young I discovered a fantastic way of thinking about reality that can solve world problems and help people achieve their dreams. And so now I am an author of books designed to help people use that wisdom to achieve anything they want."
— William Eastwood
"I spent over 45 years researching the ability of this scientific paradigm to help people achieve their goals and to solve world problems. It was startlingly effective. The only problems I experienced came for people and institutions whose beliefs were threatened by the new ideas I was studying.
"I AM GOING TO HELP PEOPLE AND HELP THE WORLD—THAT'S MY MISSION
"What I discovered early in life led me to a whole new way of thinking that I believe can change the world for the better. My specialty is system of application based on my own and David Bohm's science. This way of looking at the world and achieving goals can release individual potential and can bring humanity to a new level."
Scientific synchronicity and personal power from a 45-year study.
As far as we know, neither Albert Einstein or physicist David Bohm worked with a professor from one of the world's top ten universities at age 13, but Eastwood did.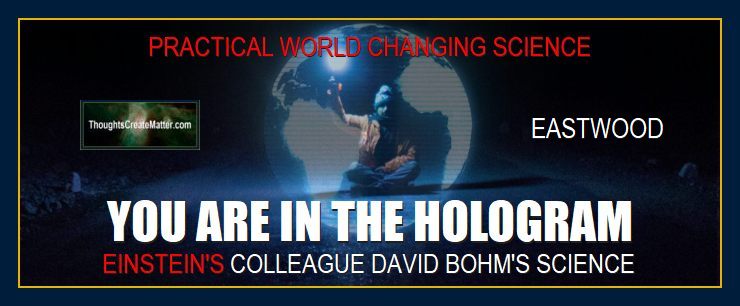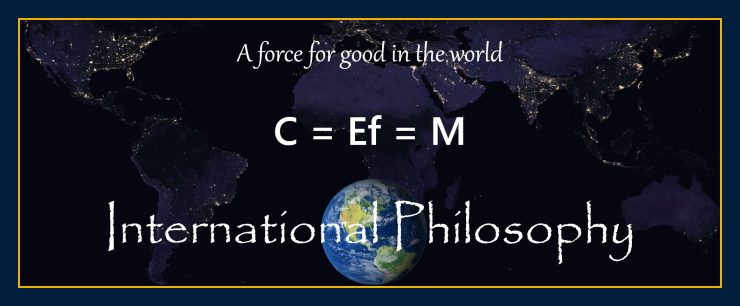 The cause of problems in the U.S. is the same cause of the Putin terror war. The reason why democracies are failing worldwide is because we have missed the science that holds that answer to prevent the actual collapse of civilization itself. Had Albert Einstein been successful defending physicist David Bohm in 1949, this scientific paradigm may have replaced physicalism as our world's accepted science. Documentation Princeton University.
Eastwood's ancestors include two kings of England
---
"That," he says, "is not important.
"What we are doing now is far more significant. A long time ago one of my ancestors signed the Magna Carta, and another founded the capital of the constitution state in America, but that is nothing compared to what we are accomplishing now."
A world without borders
---
.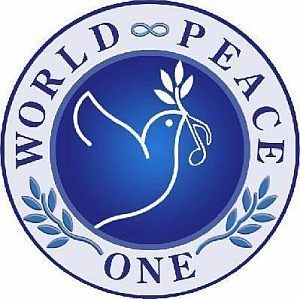 A scientific paradigm originally introduced by Albert Einstein's colleague is now being applied to stop Putin from doing further damage to nations, to protect people globally and to get grain to those in need. We can and are addressing all issues with this application.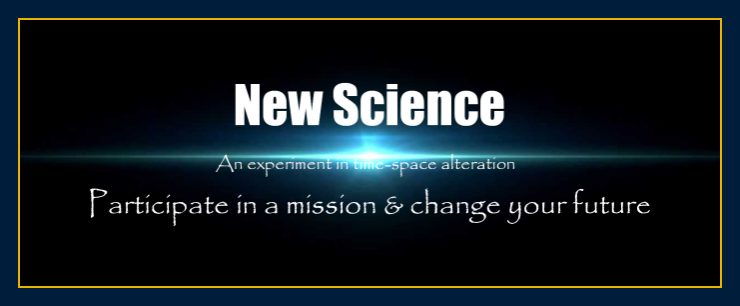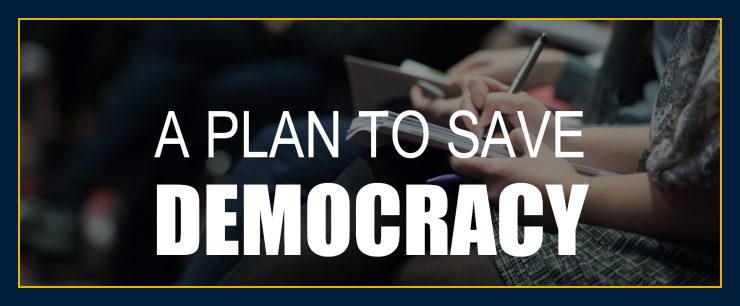 45

William Eastwood's 45-years of research brings you everything you ever wanted!
Become powerful.
Create wealth.
Manifest your dreams.
The most generous advice.
The most experience.
Create anything you want LIKE MAGIC
---
Click on our affirmation page once or twice a day, or as time allows when it is convenient for you to do so. It is the best habit you can possibly develop if you want your life to work.
By taking a few seconds to read through affirmations, instantaneous connections are made to your best memories and most powerful experiences on a subconscious level. This allows for positive energy and ideas to enter your consciousness and find a way to change your state of mind, increase your enthusiasm, and motivate you and change your circumstances for the better. Just reading lists of affirmations daily can make a huge difference in your life, keeping you positive, strong, on-track to your goals, balanced and consistent. Most importantly, positive thoughts — focused on in specific ways — will manifest desirable changes in your life. I am providing you with a path to success like nothing you have ever experienced before.
Your life is a projection of the life-force within inner levels of your being we reach with certain affirmations. This is living energy that does your will. This is not a frivolous activity, rather, it is the most logical and direct path to eliminating blocks and achieving your goals. In the same way that good food helps your body, these affirmations give you life-force substance that begins building events in the direction you choose. It's how you control and direct your life, and in this case for the better.
If you follow my advice and apply these processes correctly, you absolutely will transform your life like magic.
Create anything you want LIKE MAGIC
45

William Eastwood's 45-years of research brings you everything you ever wanted!
Advanced scientific audiobook — just listen and your subconscious will create what you tell it you want!
NEW RELEASE AUDIO BOOK BY WILLIAM EASTWOOD
Based on the advanced scientific paradigm of Albert Einstein's colleague, David Bohm and "The Solution to All of Humanity's Problems..."
"I WILL TELL YOU HOW YOU CAN CREATE ANYTHING YOU WANT"
---
Click image for available William Eastwood books
By purchasing through our trusted book manufacturer (Lulu.com) you get these books DIRECTLY FROM THE MANUFACTURER.
"Striving for social justice is the most valuable thing to do in life."
― Albert Einstein
"The world is a dangerous place to live, not because of the people who are evil, but because of the people who don't do anything about it."
― Albert Einstein
International Solutions
---
GLOBAL CONFLICT RESOLUTION
---
We are not just complaining. We are not strictly theoretical. We are engaged. We are solving world problems.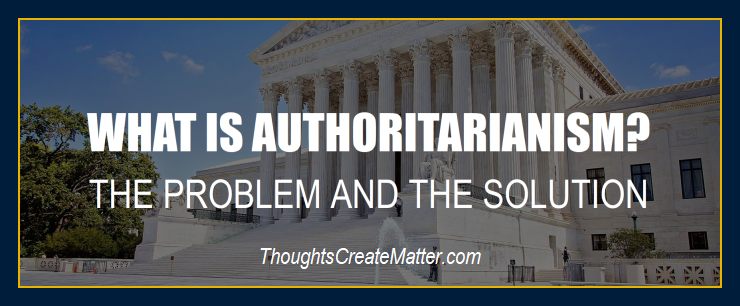 When all hope seems lost, when everything seems to go wrong, with democracy itself collapsing, is there anything that can be done?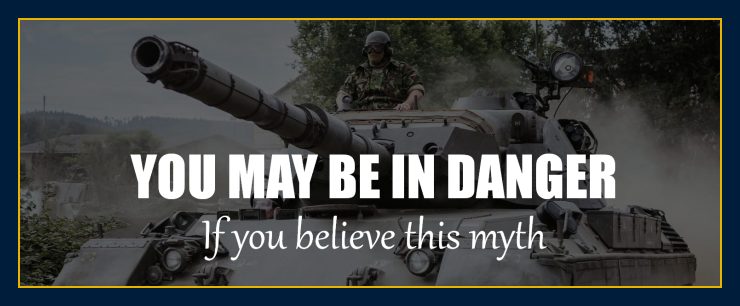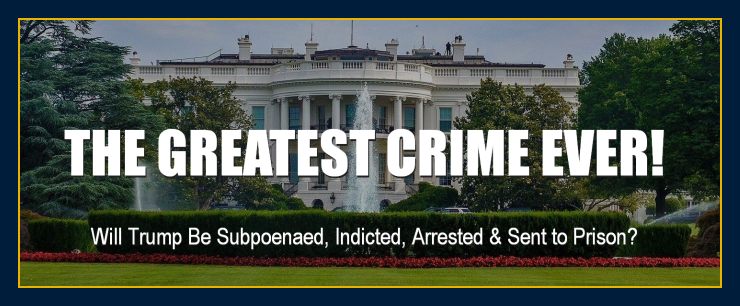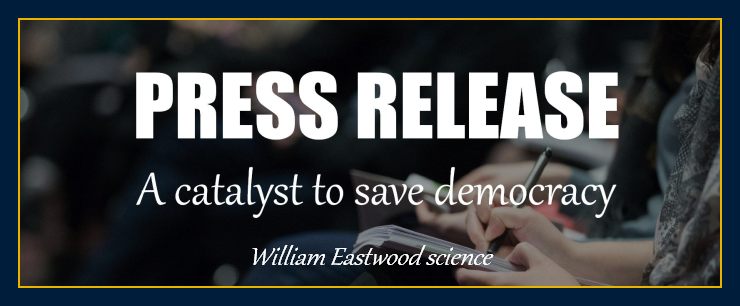 Get all this information directly from the source — Earth Network books
45 EASTWOOD
45 years of research goes into every book
---
The purpose of Earth Network books and our free advice, is to provide you with all you need to know to be successful in all areas—in intellectual and spiritual knowledge, business, finance, health, love and relationships.
Say thanks
---
Say thanks with a book order so that I can continue to bring this information to you.
"If you do good things, good things will happen to you."
— William Eastwood quote at age seven.
"When you buy a book here you are doing a good thing because all proceeds are used to help people struggling in over 170 countries. Our clients who do not have any money to buy books rely on you to fund this website through book purchases."
— William Eastwood
By purchasing through Lulu.com (above) you get these books DIRECTLY FROM THE MANUFACTURER and cut out the middleman! — most reliable source — fastest delivery — lowest price.
How Do We Save Democracy From Radicals? Trump Threat / Violence
---
© Copyright 2022, By: William Eastwood.
Primary article concludes here.
How do we save American democracy from radicals?
---
Categories: How do we save American democracy from radicals? How do we save our country from Trump and the threat of radical violence? When will Trump be indicted and arrested and sent to prison? Why is it taking so long to indict, arrest and send Trump to prison? When will Trump be charged with a crime? Why are people so divided in their thinking?, Click on our site and books to learn more.