---
Eastwood worked for a Yale University professor on a secret invention at a private research and development facility at age 13. "My study and 45 years of research shows that intensity, conditions and other factors determine when your thoughts become matter."
A public record of Eastwood's interview.
A MENU of 500+ FREE ARTICLES by Eastwood.
How Do My Thoughts Create My Reality? Journey Out of the Illusion
---
How do my thoughts create my reality?
What is the journey out of the illusion?
I will answer these questions now.
What is Internal Science and how can it help me?
---
Internal Science-by-William Eastwood, is a more accurate and complete paradigm of reality. Working for a Yale University professor at age 13 and studying holographic reality to help people achieve their goals and solve world problems for over 45 years, Eastwood is now the author of over 20 books and 100's of free articles based on Internal Science.
Albert Einstein's friend and colleague, physicist David Bohm, introduced the science and Eastwood translates it into simple terms to show us how we can create whatever we want in life.
THE 21ST CENTURY'S MOST INFLUENTIAL THEORETICAL PHYSICIST, DAVID BOHM
Reality is a projection—Internal Science—the right science
---
Physicist David Bohm, — who Albert Einstein called "a kindred spirit," and whose Ph.D. thesis — being top secret and classified — was awarded at the University of California at Berkeley by none other than Robert Oppenheimer — tells us that our physical reality is a holographic projection of the brain and five senses.
How you are creating a three-dimensional movie—your life
---
Imagine that in your living room you put on a holographic headset. At the click of a switch, you seem to no longer be in your living room.
Your senses are now telling you that you are actually on a tropical beach. As you reach down to touch the imaginary sand, sensor pads in gloves you are wearing give the sensation of pressure on your fingers.
This is an analogy to explain the purpose of your body and brain. Your body and brain are like a holographic headset that allows you to perceive a 3D movie you call your life.
You are not moving through time and space from birth to death―THAT IS THE PROJECTION YOU ARE CREATING.
Before the beginning
---
Before the universe was created all that existed was a vast consciousness. No one knows the source of that consciousness, but obviously something else existed that planted it, sparking the beginning of known existence.
The consciousness that existed prior to the creation of physical universes imagined infinite possibilities. These superior imaginings possessed self-consciousness. As these probable souls grew and developed, they cried out for freedom and independent existence. Initially there was no known means of giving these probable realities independent reality.
Eventually All-That-Is found a way to give its divine thoughts their own independent reality, free will and creative independent existence. When the means was found, in an explosive frenzy of massive creative proportions, universes upon universes were created. Time-space continuums and material worlds came spiraling into existence. This was the first manifestation of consciousness.
Those manifestations are imbued with all the characteristics of their source. Each manifest other realities in the same way they were manifest. You create your reality, and you grow other identities every time you make a decision.
You existed before the creation of the universe and time-space. You participated in the first manifestation of physical matter. You participated in the creation of the earth. You were there.
This lifetime is an experience of separation. It is an illusion. This is the dream, not your home. Everything is a projection of consciousness  because consciousness is all that exists.
Our civilization is completely ensconced in myths. You are in a holographic projection.
QUANTUM PHYSICS MIND-BRAIN MODEL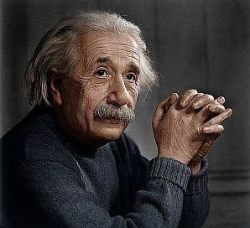 "Reality is merely an illusion, albeit a very persistent one."
― Albert Einstein
45

years of research goes into every book
A journey out of the illusion that will change your life
---
EASTWOOD
The only ads on these sites are for my own books and articles.
I do not take or share your information or email address.
I do not send you any information.
There are no cookies.
No scams
— William Eastwood.
500+

FREE ARTICLES
Before this life you made a decision to be born
---
As an ancient entity you chose to materialize the self you are in this lifetime. The idea was to forget who you were so that the game would be convincing and fulfilling. One day you would return home and be overjoyed at what you discovered. This is the basic process we all participate in.
Science is ready to enter a new phase
---
We must become aware of the ancient knowledge of who we are and our creative powers. We create our bodies and environments with our consciousness.
It was never intended that we forget our origin and wisdom for as long as we have. If we do not become aware of out true heritage once again the survival of humanity as we know it is threatened.
What constitutes the natural world?
---
Mechanistic science of the past delegates the physical world of plants and animals as "the natural world," but the true natural world includes the inner world. That inner world is the source of nature and man. And man, and his inner world is a part of nature.
That inner world has always existed. It manifests infinite dimensions. There is more than one kind of infinity. There are infinite nonphysical dimensions and there are infinite physical worlds.
Because you are part of one energy movement, you are aware in all dimensions. Any point in time is a bridge to all dimensions.  If you are quiet and still you can sense other probable selves just below consciousness.
You create your life on an inner level below the subconscious. This is where the real work is done. The conscious self directs what will be created on this inner level.
The probable field and your probable selves are the main resource you use to create yourself and design your life. This is done through self-concept, or your beliefs, thoughts and emotions.
Your beliefs create your reality, literally. Your conscious beliefs create your immediate reality. If you change your beliefs, thoughts and emotions right now, your reality will immediately begin to change.
You can manifest even more effectively if you know that the only true form of cause and effect is from thoughts. Since there is no past, the events you manifest are a result of patterns of significance.
When events appear to grow out of similar past states, such as a plant growing larger it is because events and objects fall into similar patterns. These patterns that look like growth cannot be growth because every fraction of a second reality is completely recreated.
Electricity is a flow of energy. Events are the same. They flow from a source that contains both past and future probable events. That source is an entire inner framework of existence.  This inner framework is like the mind and dream state you enter at night, yet it goes on forever. The dreams produced by this inner area of existence may be as physical as this dimension.
A portion of your current self is within this dimension doing the work of creating events according to what you believe, think and feel. You awaken free every night. This is like a fantastic homecoming. It only happens deep in the dream state, however, and as a rule you do not remember it. If you could project into the best time of your life and suddenly were actually there, this is what it feels like to merge with the greater portion of your self.
The advantage knowing that all time is now, is that you become less and less restricted by the belief that you are locked into sequences of limitation. You may think, I cannot get a house in Hawaii because I did not invest when I was younger. As soon as you realize that the past is now, then that thought of limitation makes no sense. How can you be limited by something that does not exist? The past does not exist.
When you think that your past was a certain way, all that you are doing is tuning into one of an infinite series of probable pasts. By believing that your past was a certain way you create that past by what you think is there. But the past you are creating is not really in the past because there is no past.
Think of any past event as being like another room in your house. Just because you cannot see the inside of the room you are not currently in does not mean that it does not exist. It does exist, and so do other events that are considered past events. They are like places in the inner framework of existence. All events within inner reality are changing.
If you return to a past event the people that were there the first time you experienced that event will not be there or they will willingly participating in a new version of that event.
Thoughts pattern energy and draw on probable events
---
The mind is of two worlds. As you believe, think or feel you are drawing from unlimited probabilities that which you will form into future experience. While all of this is happening, you do not see it. You do not see the mechanism; you just experience the results.
If you have a thought, that thought will draw elements from unlimited probabilities. The same goes for a belief or a feeling. You select elements of probabilities by what you believe, think and feel. Your subjective activity is what you use to make your selections. These selections are then organized properly and projected as the events you experience. The inner self does the real work of creation, while you reap the results of your thinking.
How you relate to your probable selves
---
Reality is one unbroken field of intelligent energy. You are a part of the Divine Consciousness of All-That-Is. This means you are connected to and participating in all realities that did, do and will exist (they all exist now).
Since All-That-Is contains you, your existence extends to every probable world. The consciousness of the whole self of which you are a part opens up to some degree within every reality that exists. Each present moment is a path to all dimensions.
The inner self is aware of your probable existences, and you merge with and become your inner self at deeper levels of the psyche. You operate at these levels while asleep and while you are awake.
You draw on the power of the whole because you are a part of it. Reality is seamless. The power of your thoughts to create is infinite. By universal laws of consciousness all realities are manifest and explored. Your beliefs, thoughts and emotions are your navigation tool. You have free will to explore any reality. Your beliefs, thoughts and emotions determine what you will select/create from the repertoire of ingredients across all of infinity.
The substance of all realities is consciousness. Consciousness forms realities out of its own substance and then enters into and explores them. That is exactly what you are doing now within your current frame of time-space probabilities. You are Divine energy discovering itself through a process of consciousness manifesting individuality.
Sense your power
---
Once you know the truth you can sense your power in the present moment. Simply sensing it makes you stronger. Both the thought and the connection serve to empower in numerous ways.

Your present moment is your point of power through which you affect all your simultaneous selves and vice-versa.
Your beliefs, thoughts and emotions in the present moment also contain pure energy and condensed potential. Contemplating your strength makes you stronger.
When your beliefs interact with the same on the part of your simultaneous selves even more power is added to them.
The strength of the whole self is in the individual and the strength of the individual is in the whole.
Contemplate the vastness of your whole self in its entirety
---
Consider the power of your entity. That strength is yours now. Thoughts of power and strength will connect you with all your simultaneous selves in a way that a thought of weakness wouldn't. Your self-image has more power than you know. You are instantly put in correspondence with those aspects of the multidimensional self that resonate with and correspond to the beliefs, ideas and emotions you are currently focused on.
What do you want more of in your life? Confidence? Stamina? Specific goals achieved? Wealth? A big home? By focusing on whatever it is you desire you connect with other simultaneous selves of yours who have those qualities or have achieved what you want to achieve. You then draw the belief, power and knowledge needed from them.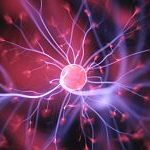 In an analogy it is like growing a new neuron pathway to another mind of yours.
Beliefs can transfer from self to self. So can confidence and know-how.
The power of self-image
---
You can restructure your life by changing your beliefs about yourself and your life. It all comes down to directing your attention to what you want, while simultaneously holding the belief that you already possess it.
If the idea that you are multidimensional is somewhat believable to you, that belief opens circuits to these other components of your entity.
Think of your mind as a tuning fork. Think deeply until you sense your power in the present moment. Hold that feeling while you remember a time in your past when you were powerful. What you affirm is true and focus on you create.
By maintaining a certain quality of thought and emotion your intuitively connect with similar aspects of your unlimited multidimensional existences. Hold in mind your ability to attract money. Believing it creates it as your reality and sets up circuits with those probabilities in which this is true.
A belief that something is true connects you with the reality in which it is. This helps you to take on that energy and aspect of selfhood. Your belief becomes your reality.
All souls create their reality with their beliefs, thoughts and emotions. This applies to other realities as well. In the afterlife, spiritual realm and dream state you create your reality by what you believe, think and feel. Not all realities are physical, but the same process and rules apply.
If through memory and contemplation you connect to past events in this life when you were powerful and accomplished things, you also connect to times when you were powerful and accomplished things in other lives.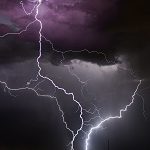 To think you are powerful is to be powerful.
The degree of conviction in the thought is the degree of belief. The greater the degree of belief the greater your power.
.
NOW AVAILABLE
---
Beautiful • Extensive • Advanced
New edition June 3rd, 2023.
45

years of research goes into every publication
YOU ARE A BEAUTIFUL PERSON 
---
A complete course with everything you need to know to apply The Secret — The Law of Attraction — to create the life you want.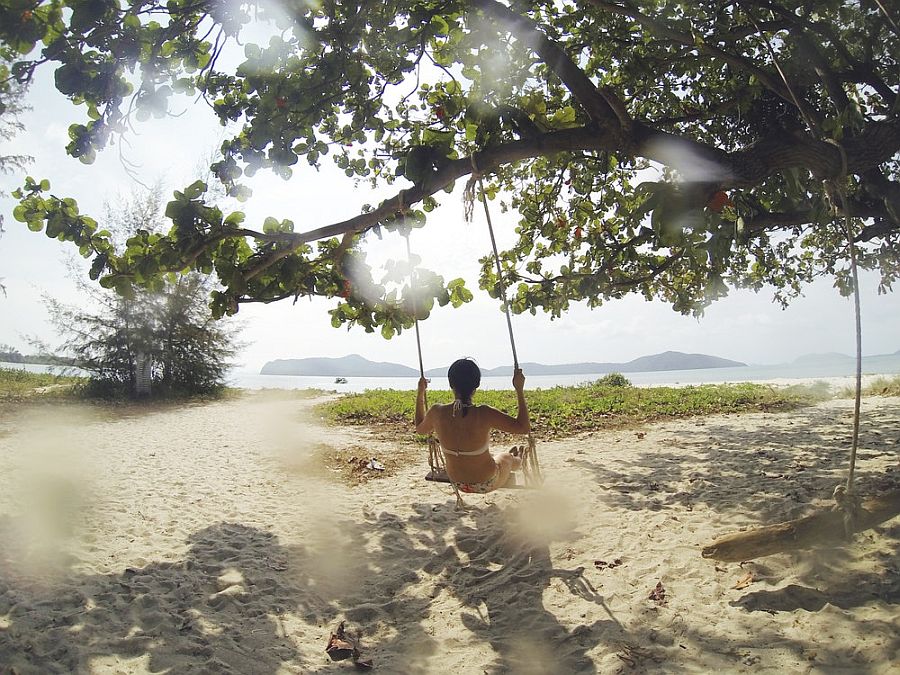 45

EASTWOOD: 45-years of research goes into every publication
A powerful gift to yourself or others
---
All times and probabilities affect all other times and probabilities
---
Suppose that right now what I am writing strikes a chord in you. Something happened as you were reading and suddenly you are convinced that all of this is not just philosophy but is truth and fact. Because you believe it deeply you suddenly sense the multidimensional structure within you and feel your power.
You take hold of your power and potential. You feel the power of your consciousness and emotions and sense what it can do for you to manifest what you want.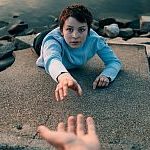 As you adopt this state of mind you affect your entire being. Another self in another time may suddenly feel a surge of confidence and power. As it does, so does a third and fourth self. A wave of energy can empower the entity and then this is returned to you because all are simultaneous.
The energy of your new belief that you are a powerful and associated thoughts is the signal you send out. You activate cellular memories of times when you were powerful. These memories are turned on in your present moment. You also tap directly into similar beliefs on part of the multidimensional self structure. You empower you probable, future and past selves. Their reality changes accordingly. Those changes then affect you.
By believing you are powerful you have changed the actual physical reality of your past and future. Those changes have in turn changed you.
You have increased your power and knowledge in multiple time periods and dimensions by recognizing your multidimensionality and inherent power.
Any positive thought about yourself can change your past and future. Those probable pasts and futures can then change your present.
"There are ways to use this science to make money. Wealth and personal safety are easy. I owned three large historic homes on the coast of Maine in 1985, at age 22, because this philosophy WORKS LIKE MAGIC!"
The secrets in all my books can be used to achieve any goal, no matter what it is. Every book is loaded with tips, secrets and insights that will help you to manifest your goals and dreams. Nothing is a higher priority than your own self and life. The path to your dreams is right here.
Click image for available William Eastwood books
By purchasing through our trusted book manufacturer (Lulu.com) you get these books DIRECTLY FROM THE MANUFACTURER.
EASTWOOD
"You are on one of my six inner UN World Help websites that offer hundreds of free articles to empower you to succeed with advanced philosophy based on quantum theory. Nothing else like this exists in the world today. The only ads on these sites are for my own books and articles. I do not take or share your information or email address. I do not send you any information. There are no cookies, no scams or gimmicks, just safe sites you can read at your own leisure."
— William Eastwood.
Over

500

free articles!
Over

500

free articles!
How Do My Thoughts Create My Reality? Journey Out of the Illusion
© Copyright 2021, 2022, 2023, By: William Eastwood
Primary article concludes here.
---
---
Categories: How do my thoughts create my reality?, Journey Out of the Illusion, how do my thoughts create matter and events?, Thoughts form matter & consciousness creates reality, The holographic universe, Thoughts form matter quantum physics, Thoughts influence events and reality.  Click on our site and books to learn more.
Ι