---
Eastwood worked for a Yale University professor on a secret invention at a private research and development facility at age 13. "My study and 45 years of research shows that intensity, conditions and other factors determine when your thoughts become matter."
---
Why others can't stop my thoughts from manifesting?
What you think becomes your reality.
How can I be safe in the world?
I will answer these questions now.
This is a pillar article. A pillar article is a composite of many articles.
What you think and believe becomes your reality
---
What you think and believe becomes your reality because the events you experience are a projection of your mind, like a waking dream. Nothing, not COVID-19, climate change or corrupt people or politics can stop your thoughts and dreams from manifesting. But this is only true if you understand why and how to control your thinking to the right ends.
Reality is what you believe, focus on, wish for, intend, think and feel. None of the issues listed below (in this pillar article) can stop your thoughts from manifesting.
Click above to learn more
Others cannot stop your dreams and thoughts from manifesting because that is not how reality works. You are in your own holographic projection and other people cannot create in your reality.
An object and event you perceive is a projection of your mind.
Reality is what you believe, focus on, wish for, intend, think and feel.
Click above to learn more
Why others can't stop your thoughts from manifesting
---
The idea that others cannot stop your dreams or thoughts from manifesting is an extremely empowering insight. However, it is also one of the most difficult to accept only because we are hypnotized by our general education and standard beliefs.
Your beliefs, thoughts and emotions create your reality. Anything you believe to be true you will experience. If you do not like the effect of a belief, get rid of the belief!
How many times have you thought that other people, the government or forces you did not understand were preventing something you wanted from happening? The myth itself is at the root of all paranoia and mental anguish. It is the killer of dreams and individual power. And it is just not true.
Our own emotional reaction to events is what determines outcomes. If we believe we are being restricted and react with fear and dread, then those ideas and emotions manifest as our reality. This is absolutely true.
The realization that no one but you ever really stopped you, leads to renewed inspiration and drive to achieve. The owning of personal power is the hallmark of individual power and a healthy mind.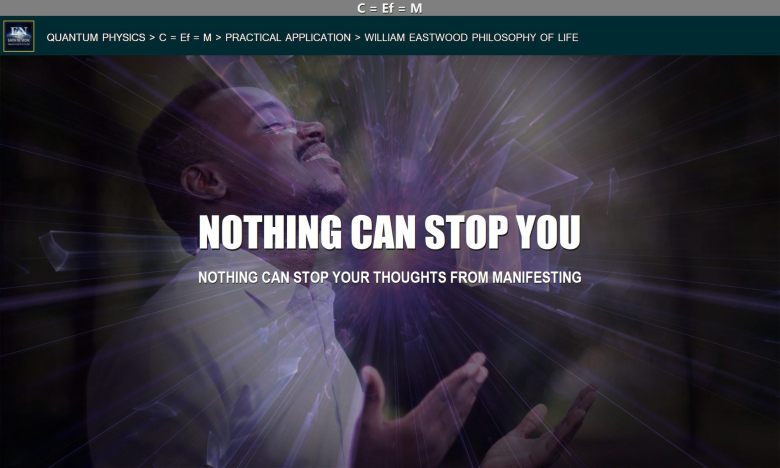 If a bully or another person tries to control you through fear, their actions cannot prevent your thoughts from manifesting. Your goals, dreams and desires cannot be blocked by the actions of others.
You are in full control of what manifests in your life. However, beliefs, doubts or fears of your own can attract people who will validate your fears. If someone is restricting you or if a goal of yours was not achieved, you need to figure out what belief, thought or emotion is responsible. Nothing happens to you that you do not on some level consent to.
Since our world revolves around the opposite assumption, the way to realize this fact is to experiment with the idea to see what happens. Believe it, affirm it, feel it and watch what happens.
The most advanced and credible science in the world (below) is leading us to the truth that shall set us free. And the truth is more positive than we can presently conceive.
We are capable of using this knowledge to create a new kind of civilization. Our problems are meant to lead us to these answers.
What you think becomes your reality
---
Only our own fears and negative emotions block what we want from manifesting. It is never other people, although we may think other people did it to us. Our civilization is built on the opposite premise, particularly our legal system. Many people will vehemently object to this notion, yet there is a huge upside to understanding the truth— you control everything that happens in your life.
If you fear other people or what they are trying to do to you, your fear can cause restrictions, but not the actions of others. It is not what seems to cause your emotions that is the problem, it is the emotions themselves.
Once you internalize this truth and make it your baseline approach to life, you release yourself from fear and hinder others from being able to harm you in any way. To advert the hindering belief, learn and apply a nonlinear worldview.
There is no ball and chain anywhere unless you think the past or other people restrict you.
45

years of research goes into every book
Success Guaranteed works like magic to create whatever you want, no matter what it is
---
Nonlinear time manifesting
---
Nonlinear time manifesting can more than double your ability to manifest your goals! If you absorb yourself in a study of simultaneous time you can escape "cause and effect" limitations most people are restricted by.
Nonlinear time manifesting relies on the same methods of manifesting as commonly practiced, only the underlying assumptions change. You are still using emotion and manifesting from the end result desired, but your worldview has changed, and this does make a big difference.
This is covered in more depth in my latest book. It is the approach I am using.
To immediately begin application, select, modify if necessary and repeat specific affirmations that affirm what you are aiming to believe. Do so with emotional conviction.
Click on the spinning globe at the top of any page to go to the day's affirmation page.
What you think and believe becomes your reality because the events you experience are a projection of your mind, like a waking dream. Nothing, not COVID-19, climate and earth change or corrupt people or politics can stop your thoughts and dreams from manifesting.
If you move to get away from people or lousy conditions, the same problems will occur wherever you move to. It is not physical conditions that cause problems. Your thoughts, beliefs and emotions create your personal reality and attract people and conditions to confirm your beliefs.
If this sounds odd, you are not sufficiently educated in this area.
45

years of research goes into every publication
---
Part Two: Earth Changes, Climate & Survival: Psychic Predictions of Global High Winds & Flooding By William Eastwood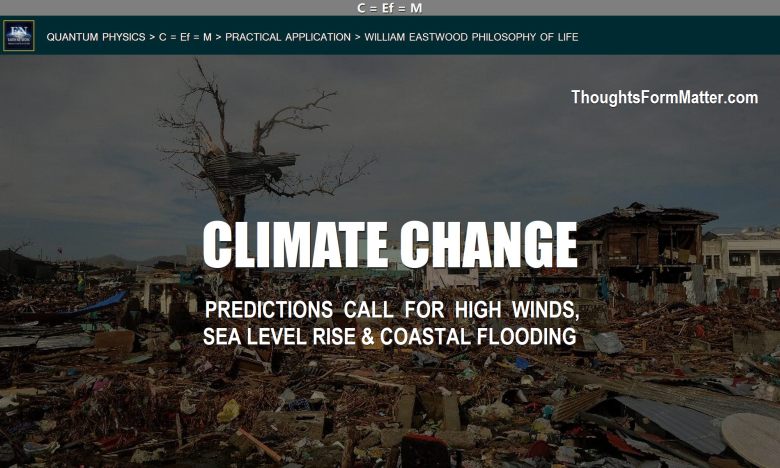 What earth changes are going to happen in my lifetime?
How is the climate going to change?
What are the most accurate psychic predictions regarding earth climate changes, with special emphasis given to global high winds flooding?
I will answer these questions now.
Climate changes ahead
---
Global high winds
Sea level rise will increase dramatically and climate change will continue. However, we have overlooked another problem. Wind intensity is destined to increase.
I have had hundreds of dreams of high winds over the surface of the earth. These occurred beginning about 10 years ago and lasted for several years.
Many of these were terrifying dreams. Nothing could stand up to these winds. I would try to hide behind strong structures where I would be safe. Ultimately, all of these structures would blow over.
I would see large trucks blown over by the wind. Nothing, no matter how heavy, seemed to survive. Each of the reoccurring dreams in this series or theme were always a terrifying ordeal.
The future is a matter of probabilities. Because probabilities are always changing, it is impossible to predict with absolute certainty what is going to happen. Nevertheless, I have noticed hurricanes are getting stronger and wind is increasing around the world.
We create our future by choosing between probabilities.
Increasing high winds is also a product of global warming, and so it is likely to continue.
The earth has a soul
---
If you have read any of my articles you understand that in 1924  quantum  mechanics  changed  scientific understanding of reality at the highest levels.  It is now understood that all matter has a wave aspect .
Waves Manifest as Matter when Observed
The earth itself has a "wave aspect." Call it energy or a soul, this is what I tune into to make predictions. I also see future events that will occur if we continue along the same line of probability.
If we do not change our ways, the earth may become uninhabitable. I believe winds will become so high that it will become rather difficult to survive if we do not take more drastic action. 
I possessed psychic ability since I was a child
---
I have had psychic and clairvoyant ability since I was a child. Many times I have found treasure by asking my higher self to direct me to it. I also clairvoyantly viewed contracts, even the sale of our house when I was 12.
I have materialized many historic items, even national treasure. This is the latest.
The energy of your thought becomes the object. Read more…
---
During the same period of time dreamt about the high winds across the face of the earth, I had a large number of dreams of the state of Florida being under water. Typically the scenario would be about two feet of water over roads and vast expanses of low-level land.
Since I had traveled with my family to Florida during many winters when I was younger, I had an emotional connection with that land. I feel that my connection has resulted in these foreboding warnings  of environmental calamity.
I applied metaphysical principles early in my life
---
At age 13, I was working for Yale Professor, Everett Barber, on the design of solar inventions in Guilford Connecticut. At this age I was also designing solar homes that were being built in my hometown of Madison, Connecticut.
Click below for the full true story.
You can change your own life. By applying these principles you can become a powerful person that changes the course of history.
There's nothing that you cannot achieve if you put your mind to it and continue learning.
My book, "The Solution…, contains extensive information. I have a unique solution for climate change.
45

years of research goes into every publication
---
Part Three: Can Watching Sick People & Health Related Warnings on TV News Make Me Sick?
Can watching sick people on the news make me sick?
Can health related warnings on TV health ads and news reports on health threats make me sick?
If so, how can I protect myself and remain safe?
I will answer these questions now.
Can watching sick people on the news make me sick?
You can evaluate if your affirmations are working or if you are affected by the negative suggestion of others by taking note of how you feel at various times during the day. Do you feel light and joyful, or are you anxious and/or depressed? If you want to be unaffected, healthy and feel good, focus on the positive and those positive beliefs you do have. If that does not work for you, change your beliefs by changing your worldview.
Our many free articles are designed to help you to become a positive, successful and educated person of integrity.
Thoughts can make you sick
---
You can becoming sick by reacting to distant threats.
The term psychosomatic refers to real physical symptoms directly resulting from our thoughts and emotions rather than outer perceived physical causes.
Part Four: Metaphysical Philosophy on Health & Mental Immunity from COVID-19: You Don't Have to Get Sick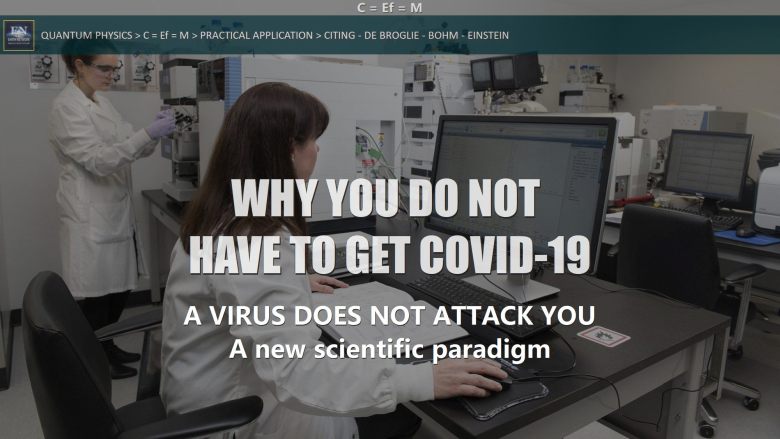 What is coronavirus according to quantum physics and metaphysics?
Why can I remain unaffected by COVID-19?
I will answer these questions now.
"The Solution..." explains and clarifies further.
ENDORSEMENT
"We can literally change the course of civilization by lifting the race to a higher path through implementing the solution."
— Mario Fusco, TH.D., RS.D, B.S.c.
.
Here and now, we have the power to work magic of such proportions we have never fathomed. A culmination of a 45-year study and application. We must recognize the fantastic power we possess and learn to use it constructively. Such power waits for us to claim it. It is of no use until we awaken to it. A highly controversial book. Open your mind now!
It is all here, in the solution. 424 pages.
The content of Earth Network websites is based on this book.
Click above to learn more
New science application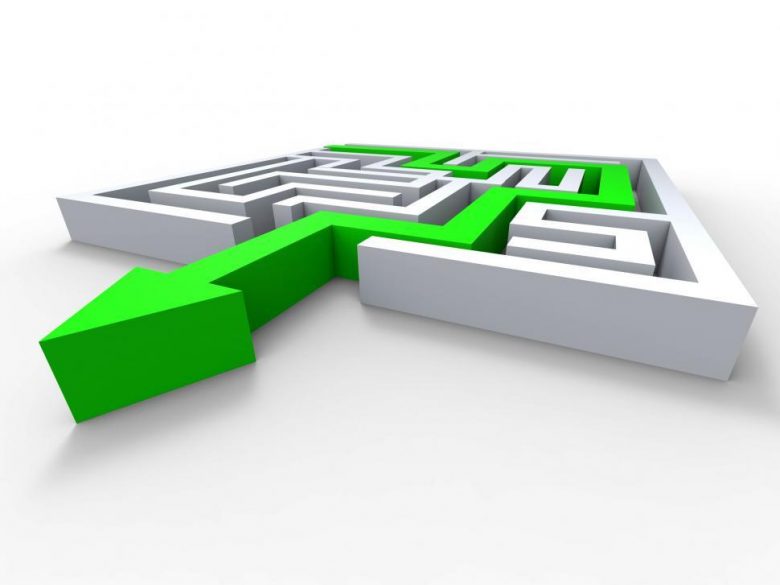 Tips and helpful hints to insure your success
Our civilization has in the past thought that matter forms ideas, but it is just the opposite. Ultimately, everyone will discover that the events they experience are holographic projections; manifestations of "past" thoughts.
We create our own reality. If you study this material long enough, it is inevitable that you will finally come to this conclusion.
The more open you are to the idea, the more the evidence begins to present itself. Eventually many people experience a shift which feels like they are awakening in a dream that they are creating with their own thoughts and emotions. Once this happens you realize the true power you have to shape events.
After realizing that your thoughts create your reality it is just a matter of learning to focus your thoughts properly. Beliefs must improve, attitudes and expectations must improve, and positive emotions need to be fixed primarily on the sense of acquiring and having what is wanted rather than lack and frustration. This can be difficult to do in the face of contrary evidence, such as the disturbing news about the coronavirus, a lost job or whatever you are struggling with now.
Embrace the paradigm in full
True mastery is a result of acceptance of a new view of reality and a willingness to go all the way. This means you understand the true nature of time and probabilities. You must commit to the wonderful truth rather than think it is too good to be true. If you doubt the process, the doubt itself is like static and interference.
Proper focus is an art and science
How do you create a sense of well-being when the country is in lock-down and markets are in free-fall? It is often difficult to do this. We may remain with one foot in the old world and one in the new paradigm. This is generally far less effective. You must realize that as your thinking and focus changes so will your reality, but time is usually required. The mind must be repatterned.
Be daring, brave and confident
To create what you want you must be very brave. You must be willing to dispense with the comfort blankets. When it comes down to it, most people cannot completely let go of familiar beliefs and subjective habits of perception. Often, we are addicted to the idea that other people and situations prevent our success. Our institutions and societies are based on the idea of victimization.
45

EASTWOOD
45 years of research goes into every book
What are you going to do to change your life?
---
No one can stop your thoughts and dreams from manifesting but you
Other people and situations, no matter what they are, cannot prevent your desires from manifesting. If this statement upsets you, it reveals the intensity of the belief that you are a victim or are held-back despite your will. The problem with such a reaction is that it speaks of belief and belief is thought, and thoughts create your reality. Beliefs are the strongest kind of thoughts; they are thoughts that we have invested with strong conviction. These carry emotions that show what we really believe.
The strongest conviction wins
We create according to the strongest convictions within us, and these are typically fears or the idea that we are not good enough to create what we want in life. We often hide these insecurities from ourselves by denying that is what we really believe. But if we feel anxiety first thing in the morning, this is a beacon as to what is holding us back, and it is a means of discovering our hang-ups.
Your emotions tell the truth
Your emotions will tell you what you really believe about something. How you feel speaks of your predominant belief that manifests as your experience. Beliefs create events on inner levels of consciousness and these pre-matter events evolve and are eventually projected by the brain and five senses as a hologram. Your environment is that hologram.
A master regains intuitive knowing and reinforces it with intellectual understanding. They apply the principles and adhere by the new worldview faithfully despite inner pressure to break with understanding and join the world of victims.
Everyone knows what mainstream science will not admit
Many ordinary people as well as psychics are certain that they receive some kind of spiritual help. This can only come from other levels of reality. Millions of people believe their thoughts affect people, reality and physical matter.
Edgar Cayce, who was perhaps the most renowned psychic in history, could put a book under his pillow when he was a child, and wake up in the morning knowing the content of the book. This is why he was called the sleeping prophet.
This is possible because every object in your environment is an extension of energy that connects to the level of creation that allows it to exist. There are extensions within books similar to telepathic cords. This represents energy being projected holographically.
Every object around you is a holographic projection of your mind that connects you to the innermost portion of your soul that creates them.
If you want to break old patterns and habits of perception, bring powerful books into your life and remain centered on what they represent — the truth you are bringing out within yourself by having them in your presence. Once you materialize something in your life, an energy pathway continues to exist, even when the object is long-gone.
Important wisdom from Albert Einstein
---
"We cannot solve our problems with the same thinking we used when we created them…  A new type of thinking is essential if mankind is to survive and move toward higher levels."
— Albert Einstein
.
"There are ways to use this science to make money. Wealth and personal safety are easy. I owned three large historic homes on the coast of Maine in 1985, at age 22, because this philosophy WORKS LIKE MAGIC!"
The secrets in all my books can be used to achieve any goal, no matter what it is. Every book is loaded with tips, secrets and insights that will help you to manifest your goals and dreams. Nothing is a higher priority than your own self and life. The path to your dreams is right here.
Click image for available William Eastwood books
By purchasing through our trusted book manufacturer (Lulu.com) you get these books DIRECTLY FROM THE MANUFACTURER.
What You Think & Believe Becomes Your Reality: Others Cannot Stop Your Dreams or Thoughts from Manifesting
© Copyright 2019, 2020, 2021, By: William Eastwood.
Primary article concludes here.
William Eastwood is an international political influencer
A self-made outsider.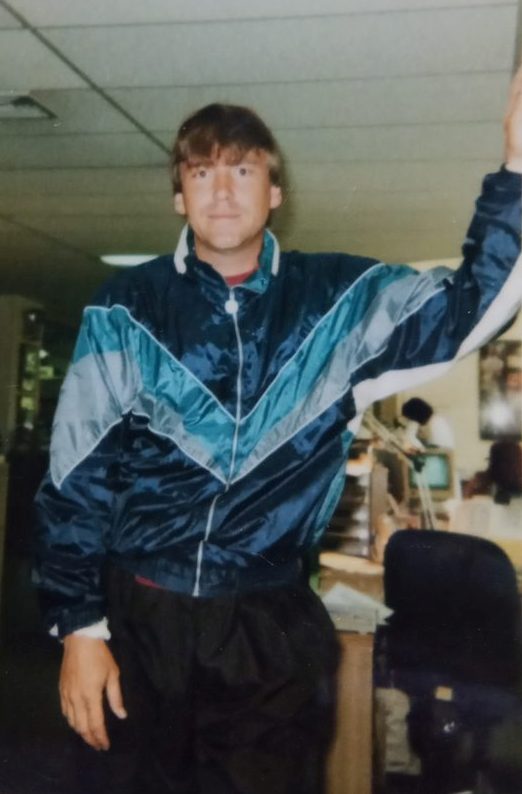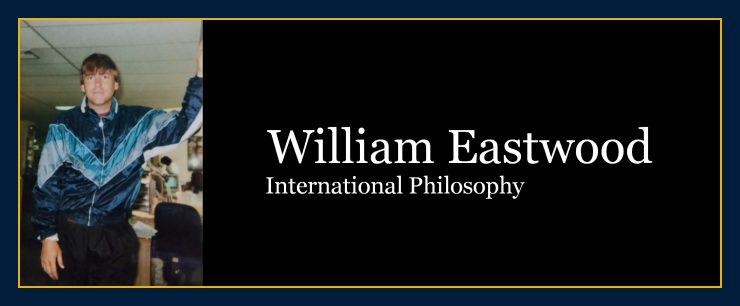 The full time-line and history of William Eastwood and his work
---
This is the most complete account on all five websites.
There are a lot of things that traditional science cannot explain that can be understood through the lens of Internal Science.
My literary agent in New York says that most people in the world today are unintelligent, and that only a sliver of intellectuals and professors are capable of understanding. I beg to differ. I explain Internal Science in ways people can understand.
Science that confirms personal spiritual experiences
---
Our traditional science tells us that a person's purpose is no more than to procreate to ensure the survival of our species — but many people have spiritual experiences that reveal there is far more meaning and purpose to a person's life — interpreted through their belief system.
Bohm's / Eastwood's paradigm says we have an inner reality that forms this world and thus can include personal spiritual experiences and the possibility of thoughts creating reality — experiences which when interpreted through Bohm's science would make perfect sense.
Physicist David Bohm, — who Albert Einstein called "a kindred spirit," and whose Ph.D. thesis — being top secret and classified — was awarded at the University of California at Berkeley by none other than Robert Oppenheimer — tells us that our reality is a holographic projection of the mind.
Bohm's science suggests an inner source reality, and the possibility of a multidimensional framework of existence in which our reality is grounded and created.
Eastwood employs Bohm's paradigm to solve world problems.
You can change the world
---
.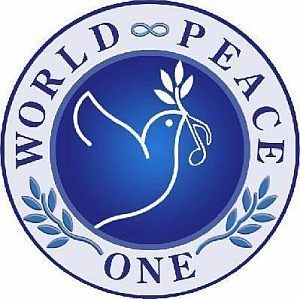 A scientific paradigm originally introduced by Albert Einstein's colleague is now being applied to stop Putin from doing further damage to nations, to protect people globally and to get grain to those in need. We can and are addressing all issues with this application.
"Americans and people in all nations need to wake up from their sleep."
— William Eastwood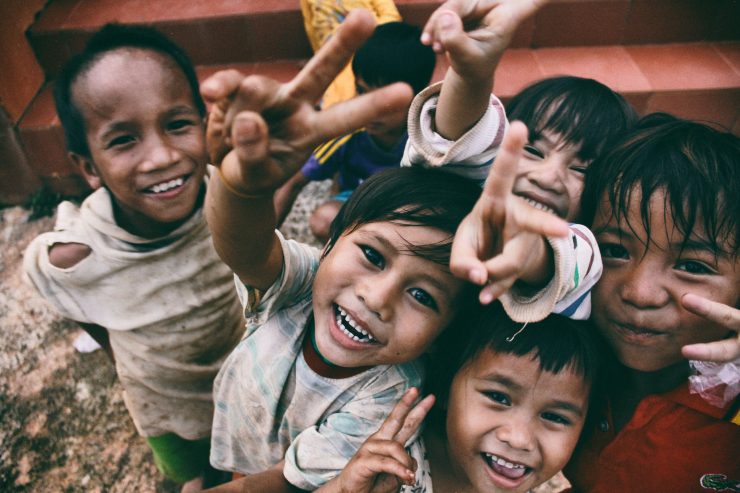 The United States Constitution is the best in the world. It was the first to set a new precedent by determining in law that all people in one nation are equal. The Altruism Code expands that concept to include all nations and codifies that principle.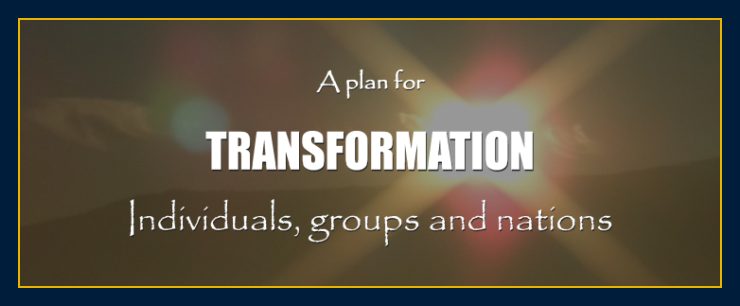 We are individuals but we are all one consciousness. We all will prevail.
How Do I Get Rid of Mean People & Other Problems? Stop 
---
Categories: What you think & believe becomes your reality. Others can't stop your thoughts from materializing. Other people cannot stop you,  You get what you think and believe. Your beliefs create your reality.  Click on our site and books to learn more.
What You Think & Believe Becomes Your Reality: Others Cannot Stop Your Dreams or Thoughts from Manifesting
There is one thing you always control, hence your power and control over situations is unlimited and invincible.
Regardless of any difficulties or problems you may have, you control your thinking. Your thinking is an underrated power that can solve any problem you have faster than you may think. You are powerful and anything is possible.
Create your ideal life now!