---
The World is Your Mirror
---
Is the world your mirror?
Is your life a projection of your thoughts and beliefs?
I will answer these questions now.
Is the world your mirror?
---
Yes, the world is your mirror. The world is a feedback loop chosen for you as a learning method for you to understand what your mental energy is and how to direct it. Believing you are a good person is paramount if you want to experience a good life full of positive and rewarding events. Knowing you are altruistic will help you to manifest your intrinsic desires. When you believe you are good you can create good events.
---
Thoughts are fields of energy that form matter. We have built a civilization on the division between mind and matter, yet both are the same — consciousness and matter are both composed of electromagnetic fields.
Thoughts combine with similar thoughts and transform themselves into probable events which contain the impetus and pattern necessary to evolve into the complexity of matter.
You project your own psychological energy out to form the physical world.
Ideas and emotions are energy that coalesce as events and objects.
Your life is a learning experience you chose in order to learn how to project energy.
Your life situation gives you clarity as to what you are projecting psychologically.
You are in your own hologram.
Do your thoughts form the events you experience?
---
Yes, your thoughts form the events you experience.
The world is your mirror means that your dominant thoughts and feelings manifest. Lesser passing thoughts and emotions may affect or reduce the manifestation of your main line of thought, emotion and belief. Other factors, such as you purpose and intent, desires and spiritual help also play a role in determining what manifests next for you, but the rule and generality is that the world is your mirror.
Every thought is a message you send that impacts your body, friends and future events. Change those messages and you will change your reality.
Everything going on around you is a reflection of thoughts and emotions you have entertained and/or are holding presently. Those habitual thoughts and emotions you hold combine and compound their energy until manifestation takes place.
This is what I have understood and studied since 1972. I understand the influence of other and how shared events are formed. People can and do influence us, yet we do create our own reality. The interplay between yourself, others, the news and the rest of the world is complex and ongoing. To control what you create in life on a conscious level requires a new type of education that is rare in our society.
Your philosophical beliefs create your reality. What you see in life is a reflection of your philosophy. What is in your mind and emotions is projected or reflected in events. If is not all exactly what you think you want, it is because it is not what you want to believe, it is what you do believe.
All your beliefs on all subjects create your reality. Your beliefs about spirituality, about the food you eat, about how much power you have, about how good you are, about other people, about health and medicine, politics, etc, all form the procession of physical events in which you find yourself. Your beliefs in these and many other areas all add up to what you have now. If there is something happening in your life that you do not understand, you need to look at your beliefs, your thoughts and emotions, what you are learning in this life, and your ideal life and purpose.
How do we organize, make sense of and create our reality?
Ordering infinity with a worldview
---
When a child is educated he or she learns certain cornerstone facts that are most important to the culture to which one belongs. This is how we make sense of and organize our reality. If we travel, we interpret the reality we see through the filter of core beliefs. We filter perception and we project our own reality. Certain ideas are like anchors, so when they are questioned later in life, we may feel uncomfortable.
Many people will tell you what you are supposed to believe. We must find our way amidst an array of belief systems. We may have bits of many belief systems within us. Each belief we hold will show in our experience.
When we drop old inaccurate core beliefs that no longer serve us, new information suddenly becomes apparent to our senses. We may see our reality and situations in a new light. Things that were not apparent before become so.
You have infinite possibilities for experience.  There are billions of people and activities going on in the world in any given moment. Their beliefs and thoughts are on every subject imaginable and create an infinite variety of experience. How are such great varieties of thoughts and actions organized?
The answer is that each person is creating their own world out of an infinity of probable events. The only way anyone can order infinity is by filtering out everything but what they believe, think and feel. This is the way reality works.
From the moment you are born you experience the beliefs of those around you and you begin to interpret what you are experiencing according to your parent's beliefs.
Certain things are significant.
You form ideas and then beliefs about and around these significances. These are the anchors and filters through which you make sense of and project your personal reality. What do you like most about life or yourself? What do you hate most? The answers you give reveal what is important to you. These are the things that you find to be most significant. Through those things you hold dear or significant, you form your reality.
Those things you gravitate to are the things you wanted to learn about in this lifetime, You set out to create what is important to you and what you like.
Life mirrors what you like most. It also mirrors what you dislike or have allowed in because you may believe is blocking your success. Once you adopt beliefs that say you are subject to the control of others or at the mercy of people, situations or forces you do not understand, then that is reflected in your experience.
If something controls you, it is a reflection of what you have allowed in during the period of learning, usually early in life.
Once we create negative experiences, we form beliefs as to why we are having these experiences. These are your philosophical beliefs. Most of us have internalized negative philosophies held by our parents and associates that actually come from the myths of their parents and previous generations.
Certain subject matters or styles of being and believing can serve as anchors. What issues are you always dealing with? What comes up wherever you go? What are people saying about you and what are you saying about them?
Your deeper philosophical concepts and worldview is mirrored as your personal physical world. Anything that appears to be a fact is a belief you hold. If you did not believe something, you would not be able to experience it. The basis of physical experience is a set of shared beliefs that are a ground requirement for physical existence.
Beyond the most basic shared beliefs, that you exit in time and in the seasons, and in a world of physical form consisting of mountains, continents, oceans, etc., and possess a physical body, anything is possible.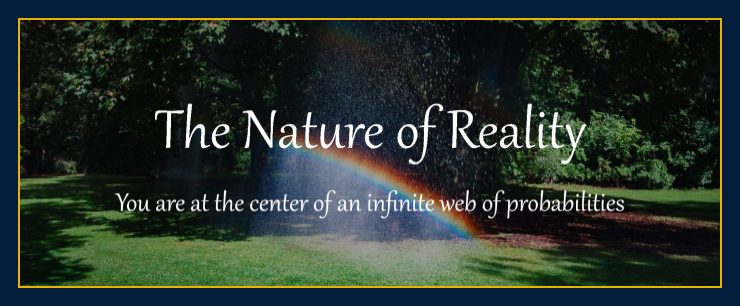 Your life is a projection of your thoughts and beliefs — science and application
---
Your life is a projection of your thoughts, beliefs and emotions. To apply the philosophy that works like magic, we need to replicate the positive process and energy we experience when things are going our way.
Change the philosophical ideas within that are not bringing you the results you want. Look to those areas where you are pleased with your experience and expand on the philosophy you are using in those areas. Take notice of how positive beliefs and emotions work for you in some areas, and then transfer those same kind of positive assumptions, expectations and emotions to those areas that are not working in your life.
Have you ever tried to get away from your problems by moving to another country, state or town?
Did the same kind of problems come up in the new location? If so, it is because life is your mirror. What you get in life is a perfect reflection of what is inside of you.
Moving is not the answer until we change our inner world. If we change our inner world, we will change the outer world, and that means that we may move. We must get the order right.
Change your thinking and your life will change. This is important to know. If you do not change your thinking, but move to a different physical location, you will manifest the same kind of reality out of different ingredients. The problems and issues will be the same, but the people and scenes comprising those problems will be a little different.
To begin changing your reality, change broad concepts. Begin to see reality as being positive. You may want to look at new interpretations as to what reality is. New science is a science of consciousness. In order to create positive experience, you must have a positive philosophy. The scientific fact that you create your reality by what you think is as positive and magical as it can get.
The science
---
The meaning of "the world is your mirror" is that your physical experience in life is a holographic projection of your inner mind, conscious beliefs, thoughts and emotions, and subconscious beliefs, thoughts and emotions. In the same way an old-fashion movie projector creates an image on a movie screen, your thoughts are energy that are projected into events and objects you then experience in your daily life.
What exists physically exists first in your mind. This is the first and most important fact about reality.
Life events are created on inner levels
---
Your outer environment as a projection of your inner environment. When you observe a situation or event, there is an inner cause. Thoughts and emotions are specific energy which follows precise laws of physics to manifest according to what conditions allow and in accordance with the intensity and amount of conscious and subconscious thought given to the issues in question.
This is the most important principle to know and understand in life. If you want to change your life for the better, you have to change your thoughts. There is no getting around this fact. It is accurate to simplify this principle by saying the world is your mirror or life is a reflection of the balance of your beliefs, thoughts and emotions. Remember this as you go about your daily activities.
45

years of research has been put into a collection of powerful world-changing books that show you how to create what you want in life.
Eastwood 45 years later
---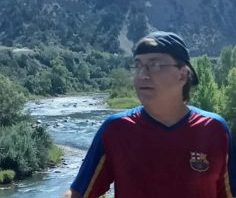 When it comes to solving world problems, the more conventional approaches don't work — they are what got us into trouble in the first place. I am offering something different.
A world without borders
---
.
A scientific paradigm originally introduced by Albert Einstein's colleague is now being applied to stop Putin from doing further damage to nations, to protect people globally and to get grain to those in need. We can and are addressing all issues with this application.
45

William Eastwood's 45-years of research brings you everything you ever wanted!
Advanced scientific audiobook — just listen and your subconscious will create what you tell it you want!
NEW RELEASE
AUDIO BOOK BY WILLIAM EASTWOOD
Based on the advanced scientific paradigm of Albert Einstein's colleague, David Bohm and "The Solution to All of Humanity's Problems…"
NOW AVAILABLE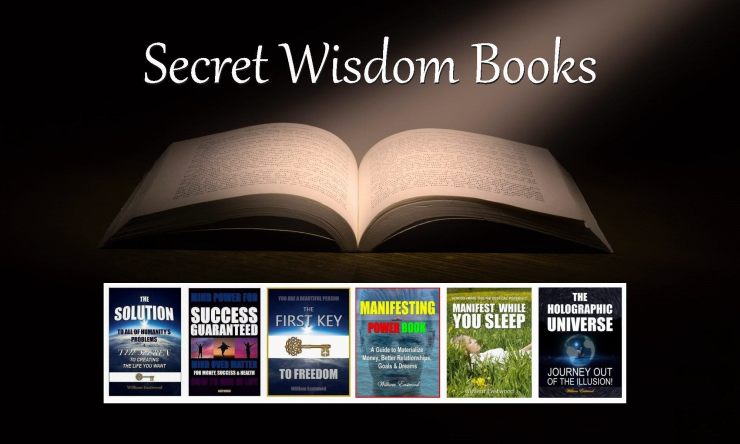 QUANTUM PHYSICS MIND-BRAIN MODEL
"Reality is merely an illusion, albeit a very persistent one."
― Albert Einstein
JOURNEY OUT OF THE ILLUSION
A guide out of the illusion.
.
There is a journey we must all take.
---
If we are going to create what we want in life and if we are going to survive as a global community, we must be willing to understand how we create our reality. This involves looking at the implications of what Einstein and a group of leading physicists discovered about reality that the media did not properly report to the world for a number of reasons.
45

EASTWOOD
45 years of research goes into every book
NEW RELEASE
Article resumes.
What to do if you are projecting negatively
---
If you align with negativity, you attract more to feel negative about into your life. If you choose to see life as being positive and beautiful, you attract events that will give you reason to believe life is positive and beautiful.
If there are deeply disturbing events that you know you are creating but do not know how to stop creating, you can divert your attention to other positive areas of your life. At the same time, hand the problem over to your inner self and affirm that the problem is being resolved.
This draws energy away from the problem and gives your inner self a chance to change the negative circumstance. The positive energy you amplify and increase by virtue of your positive focus eventually overflows into the negative situation. Your entire life becomes positive.
Instead of going over all the possible negative scenarios so that you know what to do if something you fear happens, imagine only what you want to happen taking place. If you project that energy, it will manifest directly, and also other people will pick up that energy telepathically and will project their own version of what you want to have happen.
Reality is a product of mental suggestion. What you tell yourself in your head in daily mind chatter is the way you create your reality. If you cannot seem to stop thinking something negative, use affirmations to protect yourself from that negative suggestion.
Here are some affirmations to protect you.
I reject and discard all previous negative suggestion.
I am automatically immune from negative suggestion and influences.
I reject and discard all unconstructive suggestions and influences.
For more advice and affirmations, you may want to go to the daily affirmation and guidance post. There are four of them (one on each EN website).
Discard worldviews that create weakness or negativity.
The cause of your best life experiences are your own thoughts. Everything good in your life you created. Problems can also be easily be understood if you are willing to consider the idea that your life is a mirror. This applies equally to everyone.
Even though we project our own reality, we do it on a shared stage. Everyone is projecting a social reality with many players. The people are real in your projection, and they too are projecting their version of their beliefs. Where experience overlaps, beliefs correspond to some extent.
What you appreciate in your own life is a reflection of inner aspects of your own successful thinking. What you see on the news is a reflection of the thinking of people within the culture or society to which you belong.
Our shared collective reality is a composite of what is within each person who is alive on earth at this time. Each social event is a reflection of what people believe.
By understanding the principle that the world is a mirror of our thoughts and beliefs, we can all agree how to create something good. When this unifying principle is taught and generally known we will have provided the solution to social and world problems.
When we understand that wealth and success comes from own thoughts and beliefs, we will no longer have any reason to try to steal wealth or cheat to gain at the seeming expense of others. To have what we want in life we will think what we want and feel the way we want to feel.
The knowledge that the world is our mirror will empower and motivate people to create mutually beneficial experiences in life. When we see life as our mirror, believing in our altruism becomes a strong component of the overall solution. Besides, consciousness is altruistic and works toward the good of all. Your good cannot be achieved at the expense of others.
The world is your mirror
---
You create your own reality. Your subjective activity is reflected outward. Dominant situation or patterns are a reflection of dominant inner situations and mental patterns. Your personal world is a reflection of who you are and all that you are focusing on or entertaining within your own mind.
You created all the best things that have happened in your life. You have the power to control events. The things you own and love, the beauty of your life, people that love you, pets and anything you adore are aspects of your own beauty are a result of past thoughts you have had.
Think about all that you appreciate in your life and realize how easily you created all those fantastic events. Make the connection between each of those events and the positive thoughts, beliefs and expectations that created them.
Seeing your life as your mirror allows you to recognize your control over events and you see where you are getting great results. The benefit of seeing life as your mirror is that you immediately realize that you have power and control over all aspects of your life.
You can solve your problems and have what you want  in life
---
The nature of life is that of growth and learning. By reflecting our beliefs life informs us of what is working or what needs attention and correction.
If you can view your life as being a mirror, you can read the external reality to understand yourself better. When you see something in the outer physical world that you do dislike, just change your thinking and assumptions on that subject.
The things you do not like and the problems in your life can be thought of as being messages from your inner self to help you understand what mistakes you are making. Pay attention to the small messages from yourself / the universe and make corrections. Then your new thoughts will be projected and life will automatically reflect all the new positive energy you are generating in your positive and thankful attitudes.
The idea that life reflects back what you believe and think highlights the huge benefit of recognizing the positive in your self and others.
Helping you to create the life you want.
.
"Like public television for the world."
— William Eastwood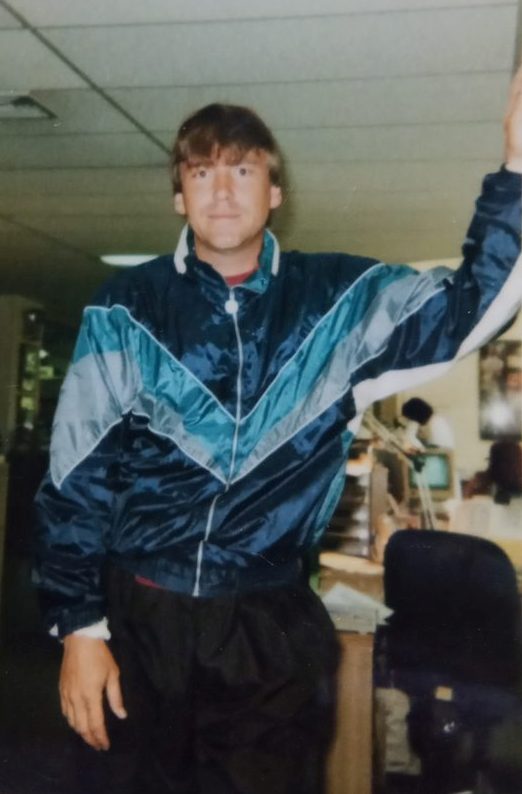 Helping you to create the life you want.
RESEARCH SINCE 1975
Everything you need to know to create anything and solve any problem, public or private.
"Our civilization must be based on a single scientific paradigm everyone can agree on in order to heal division and function properly.
"But it has to be the right science"
— William Eastwood
The right science
---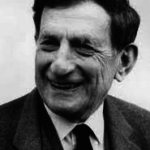 Physicist David Bohm, — who Albert Einstein called "a kindred spirit," and who's Ph.D. thesis — being top secret and classified — was awarded at the University of California at Berkeley by no other than Robert Oppenheimer — tells us that we have the inherent power to influence events and create synchronicity in our lives.
The new scientific paradigm says that reality is a projection we can directly influence in positive or negative ways depending on our reaction to events.
I spent over 45 years researching the ability of this scientific paradigm to solve world problems. It was startlingly effective. The only problems I experienced came for people and institutions whose beliefs were threatened by the new ideas I was studying.
Scientific synchronicity and personal power from a 45-year study.
"I simply tested the science and it worked. I was immediately able to achieve many things that seemed impossible and improbable, culminating in the founding of Earth Network in August, 2000." — William Eastwood
William Eastwood applied Bohm's science to test its ability to solve world problems and help people achieve their goals before Bohm even introduced "Wholeness and the Implicate Order" in 1980, principles used by President Zelenskyy of Ukraine.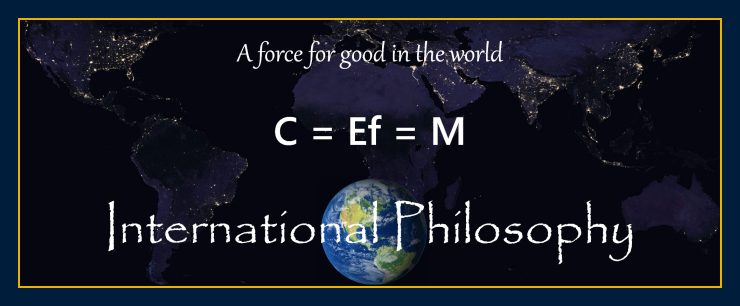 A philosophy that works LIKE MAGIC!
As far as we know, neither Albert Einstein or physicist David Bohm worked with a professor from one of the world's top ten universities at age 13, but Eastwood did. Eastwood says that your senses construct the reality they perceive. If you do not see the objects behind you, they do not exist physically. There is a field of infinite probabilities behind you. When you turn to see what is there then you collapse one specific probability from an infinite range of probable events.
Your beliefs, thoughts and emotions specify which probability will collapse into apparent matter.
Had Albert Einstein been successful defending Bohm in 1949, this scientific paradigm may have replaced materialism as our world's accepted science. Documentation Princeton University.
Although Bohm died in 1992, Eastwood's work continues. "The Solution…," has only recently been made available to the public. Eastwood founded Earth Network to bring awareness to Bohm's holographic reality paradigm, only Eastwood's specialty is application rather than quantum physics.
William Eastwood philosophy, also known as international philosophy, is an international standard philosophy of consciousness William Eastwood developed that recognizes the power of your thoughts to create events. He gives you the tools you need to create anything your desire in life.
Our traditional science tells us that a person's purpose is no more than to procreate to ensure the survival of our species — but many people have spiritual experiences that reveal there is far more meaning and purpose to a person's life. Eastwood confirms that the latter is the correct view — we have an inner reality that forms this world.
Eastwood's paradigm gives the universe a heart and soul and says that each person possesses the infinite wisdom of the entire universe, a concept that is the essence of holographic reality. Eastwood explains that "everyone possesses a superior form of intelligence that can easily be tapped."
Eastwood is an outsider in that he operates through subjective science by choice because of his early-life understanding. Eastwood says, "Only a subjective science can accurately describe a subjective universe."
This is a subjective science that is compassionate. Consciousness is universal and fundamental. Consciousness projects itself into matter. The mind constructs the physical environment and the body. Being universal and fundamental, the nature of the universe hinges on the nature of consciousness, and consciousness is altruistic.
When we do not understand how we create our reality, we keep doing the same thing over and over again, yet always falling short of our primary goals. At some point we make a compromise and settle for less in our life, telling ourselves "this is just how it is," and we live our life not completely fulfilled. This is unnecessary. It is time to realize who you are and the powers you possess to create your reality exactly as you want it to be. Eastwood tells you very precisely and in simple terms how to do that in his books and free articles.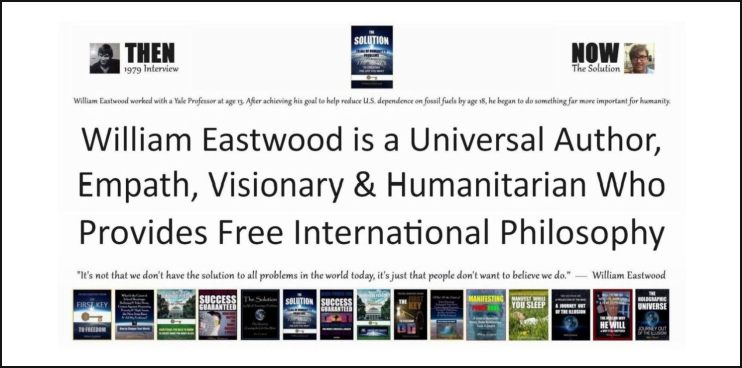 45 45 years of research
Become powerful.
Create wealth.
Manifest your dreams.
The most generous advice.
The most experience.
Create anything you want LIKE MAGIC
Click on the spinning globe at the top of any page to go to the daily affirmation post.

Click below for 100's of FREE articles based on the new science

A philosophy that works like MAGIC!

Create world peace using the new science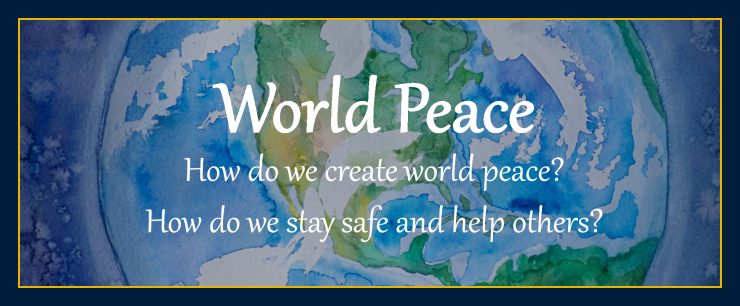 "Imagine you just entered a paradise of unimaginable beauty. A promised Land and magical world is all around you. Anything you can think and desire is manifest in front of you. This is what we are creating now. This collective reality can be yours. I call it 'A World Without Borders.'"
—William Eastwood[/su_heading]
There is no problem that cannot be solved, no obstacle that cannot be overcome, no circumstance that cannot be transformed, no goal that cannot be achieved, and no dream that cannot be attained.
Is there an easy answer to your problems and easy way to manifest your dreams?
---
Wouldn't it be nice if there was a kind of magical solution to all your problems? There is, and I am not pitching a religion or cult.
If you seek love, money, freedom, or something very vital and important, you can have what you want. This is a truly amazing way to create the best possible reality for yourself and others!
"I WILL TELL YOU HOW YOU CAN CREATE ANYTHING YOU WANT"
---
45

William Eastwood's 45-years of research brings you everything you ever wanted!
---
Get all this information directly from the source — Earth Network books
45

EASTWOOD
45 years of research goes into every book
---
The purpose of Earth Network books is to provide you with all you need to know to be successful in all areas — in intellectual and spiritual knowledge, business, finance, health, love and relationships.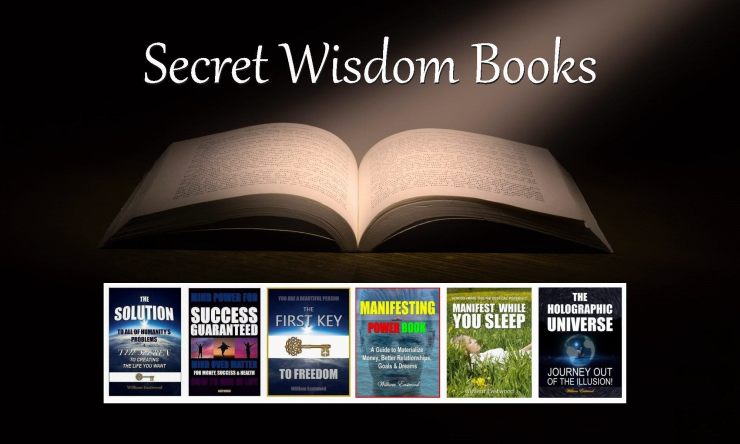 The magical investment value of books and affirmations
---
You are like a bank vault filled with money, gold and precious jewels. Every positive thought is a deposit. Every negative thought is a withdrawal. Your life is the interest. Shallow positive thoughts are like gold plated jewels and play money. Wisdom and understanding combined with solid belief and quality affirmations are like solid 24 karat gold and real diamonds. These are the thoughts that build integrity and value and procure high return on investment.
Every object in your environment is an extension of your energy. A physical book is a connection to the part of your inner self that "created" the book and understands the content. A book on a table next to you connects you to all those people who hold the knowledge associated with the book.
Every object around you is a holographic projection of your mind that connects you to the innermost portion of your soul that creates them.
If you want to break old patterns and habits of perception, bring books full of light and affirmations into your life and remain centered on what they represent — the truth you are bringing out within yourself by having them in your presence. Once you materialize something in your life, an energy pathway through which the object or event is created and maintained continues to exist, even when the object or event is long-gone.
A single affirmation is only a small deposit, but wealth and prosperity can only be built a single thought or act at a time. A mind that thinks in affirmations transforms everything it touches to gold. You begin the journey by surrounding yourself with good books. When you do that, everything around you speaks quality and intelligent love — the invisible infinite potential of which you are composed. That includes the qualities of prosperity, natural power, right and integrity.
Force yourself to continuously review beneficial concepts to keep them alive in your mind. Develop a realistic positive attitude. Keep your metaphysical books open to highlighted material and review it every day. Find something important to focus on daily. Rescript your mind one thought at a time; and when you do, commit to going all the way. Half-truths are like coal wrapped in holiday paper. Adopt a baseline of non-linear time thinking.
If you do this faithfully, your entire reality will begin to change for the better.
Again, because this is so important, when you manifest something positive, such as a book that represents the truth and the answers you are seeking, maintain that book and whatever represents what you want in your life as best you can.  This creates an energy pathway for more of the same to come through into your life. It also connects you with the author and all others who are connected to the object and/or information it represents.
To keep concepts alive, repeat them in your mind over and over again. This is how you rescript your mind and change your reality. Our audio book — "How Do I Make this the Best Day Possible —  Manifest While You Sleep" — is the perfect tool to reprogram your mind with everything you want to invite into your self and life. Just listen to it while you are going to sleep and you will have technicolor dreams of your most sacrosanct ambitions. Your unlimited potential is 100% a factor of what you input — the investment through whose interest will be the life you were meant to live.
This is the only way you can change the patterns in your life. If you want to materialize a better-quality physical experience, this is what you do. You bring what you want into your reality through your thoughts. I have done this, and I always have my favorite, most powerful books at arm's reach. I constantly review key points. You may want to create a kind of pulpit (as I have done) where you can keep books open to pages with highlighted text.
I urge you to buy whatever books you can comfortably afford from your favorite metaphysical authors. There are many other benefits in doing so. A purchase is an affirmation of your manifesting power and prosperity, and it is a testament of your determination to improve yourself and your life.
Practically and symbolically, correctly made purchases are extremely important, not just to you, but to all those who make these metaphysical books available to you.
As a heart pumps blood, the vacuum created in each pulse draws in more blood, and this is how energy behaves. You must give or outflow energy to receive. In religion and spirituality, this is behind the Golden Rule concept.
Your most valuable possession will always be yourself. If you do not invest in you, then you are saying that you are not important. Those who do not invest in improving themselves and their abilities, do not draw more (ability, quality, etc.) from the universe.
Learn to manifest quality and value in yourself. Learn the art and science of living a good life and manifesting what you want in life. Bring forth that which you seek.
When we awaken to our true nature, we begin to realize that we are supported and graced by an altruistic consciousness of which we are a part. When we become aware of how the universe works, we begin to notice how the universe bends in our direction and works to our advantage. We realize that from our best feelings, thoughts, intents and expectations flow fortunate, synchronistic events.
An entirely new worldview begins to set in. This is when an unquenchable thirst for positive metaphysical concepts will overtake you. The sacred tonic of fulfillment is the highest level thinking of which you are capable. Affirmations are the elixir of happiness, achievement and dreams, from which flows a greater fulfillment than we can imagine in our most wondrous moments.
"I WILL TELL YOU HOW YOU CAN CREATE ANYTHING YOU WANT"
---
Click image for available William Eastwood books
By purchasing through our trusted book manufacturer (Lulu.com) you get these books DIRECTLY FROM THE MANUFACTURER.
45

William Eastwood's 45-years of research brings you everything you ever wanted!
Advanced scientific audiobook — just listen and your subconscious will create what you tell it you want!
NEW RELEASE
AUDIO BOOK BY WILLIAM EASTWOOD
Based on the advanced scientific paradigm of Albert Einstein's colleague, David Bohm and "The Solution to All of Humanity's Problems…"
NOW AVAILABLE
Say thanks
---
Say thanks with a book order so that I can continue to bring this information to you.
"If you do good things, good things will happen to you."
— William Eastwood quote at age seven.
"When you buy a book here you are doing a good thing because all proceeds are used to help people struggling in over 170 countries. Our clients who do not have any money to buy books rely on you to fund this website through book purchases."
— William Eastwood
By purchasing through Lulu.com (above) you get these books DIRECTLY FROM THE MANUFACTURER and cut out the middleman! — most reliable source — fastest delivery — lowest price.
The World is Your Mirror: Life is a Projection of Your Thoughts & Beliefs
—
Science & Application
---
© Copyright 2020, 2021, 2022, By: William Eastwood.
Primary article concludes here.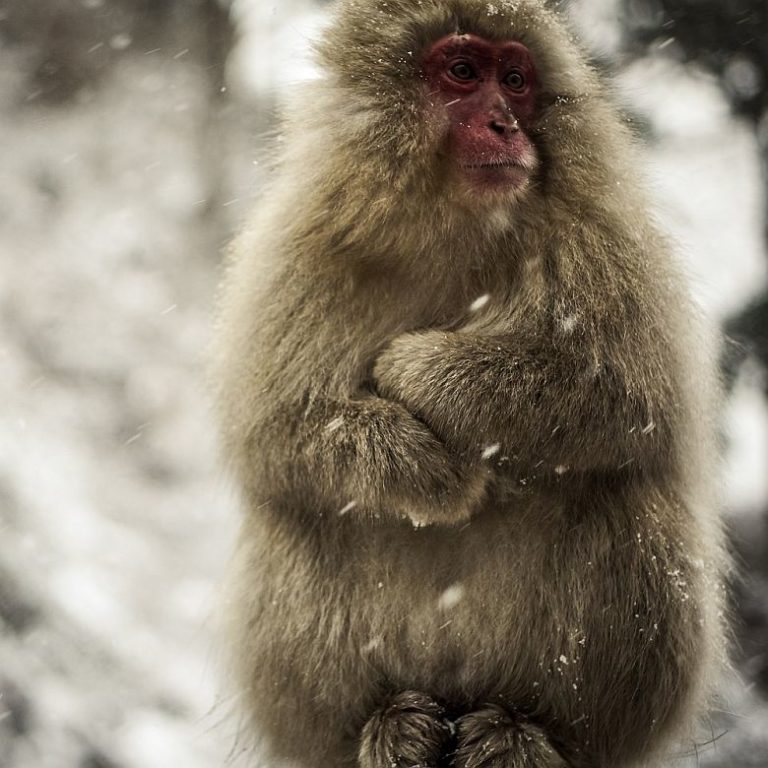 Desire will help you energize success.
The World is Your Mirror: Life is a Projection of Your Thoughts & Beliefs —
Science & Application
The world is your mirror means that your physical experience in life is a holographic projection of your inner mind, conscious beliefs, thoughts and emotions, and subconscious beliefs, thoughts and emotions. In the same way an old fashion movie projector creates an image on a movie screen, your thoughts are energy that are projected into events and objects you then experience in your daily life.
---
Categories: Thoughts form matter, The world is your mirror meaning, The world is your mirror science & application, Life is a projection of your thoughts and beliefs,  Thoughts can and do form matter, Consciousness creates reality, Holographic reality, The solution to problems, The way to create what you want in life, Metaphysical books and eBooks. Click on our AMAZING site and books to learn more.