---
How to Materialize Money, Success & Wealth:

Thoughts Attract & Create Prosperity
---
How to materialize money, success and wealth.
Thoughts attract and create prosperity.
How do I use my thoughts to materialize money, success and wealth?
How do I attract money and create prosperity?
I will answer these questions now.
How to materialize money, success and wealth
---
You can materialize money, success and wealth with your thoughts because both thoughts and matter are composed of the same substance. Thoughts are electromagnetic energy that will eventually coalesce as objects or events when you think long and intensely enough on the wish fulfilled.
Forget everything you have learned and see your thoughts and emotions as the real events, and the manifestation as the product. If you want to harvest money, success and wealth, learn the principles of materialization and focus on the feeling of what you want to create.
To train your mind to focus on positive thoughts and emotions utilize affirmations. I look at my affirmation list posted daily several times a day. It cannot hurt you to be positive and feel good. And this is the means why which we materialize money, success and wealth.
EARTH NETWORK AFFIRMATIONS AND ADVICE POSTED DAILY
Click on the spinning globe at the top of any page to go to the daily affirmation post.
"The value of a man should be seen in what he gives and not in what he is able to receive." ― Albert Einstein
45

45 years of research 
Over

100

free articles
Become powerful.
Create wealth.
Manifest your dreams.
The most generous advice.
The most experience.
"Problems cannot be solved with the same mind set that created them."
"A new type of thinking is essential if mankind is to survive and move toward higher levels. ― Albert Einstein
How to materialize money, success and wealth. Thoughts attract and create prosperity.
Click above to learn more
CONSCIOUSNESS IS A STATE OF MATTER: MIT
How can thoughts attract and create prosperity?
---
Your thoughts can attract and create prosperity because they act like an electromagnetic magnet. Your thoughts attract components of probabilities. There is an art and science involved that you must learn to succeed.
We have to delete the worldview we have learned to be able to apply the new methods. When we learn to focus on what we want our thoughts can attract money, success and prosperity.
Highly practical instant magic
---
The practical magical power within you in this moment can be relied upon to change any situation, regardless of what it is or how boxed in you seem to be.
In simple terms, everything is energy. If your thoughts are positive they will manifest positive events. Joy, for example, can transform your life.
All time is simultaneous. Through emotional association we can activate cellular memory playback of times when we were young and in a spring rain in a natural garden paradise of our own making or whatever is most impactful to us. Our body's cellular past memory bank can bring the full reality of any such "past" moment into the present. This is because the past is still alive and real to the body consciousness which transcends time limitations.
Your power to create incredibly positive events immediately is within you right now in this moment. The beauty and power of the universe is at your mental fingertips. You can also activate cellular memory by means of willpower and dream recall.
The power of creation is in your mind and body I use beautiful music with my affirmations late every night to put myself in truly magical spaces. From there I can manifest anything because my soul is fully responsive and creates my reality. It creates events for me according to the affirmations I repeat. It also creates whatever probable event most closely matches my biological memory which I have activated. Physically, I actually become younger, and I gear myself to more of the same kind of physical experiences as I recalled from my past. Doing so regularly changes everything in my life very dramatically.
Your beliefs determine how well you are able to do this. Use this site and my daily affirmation post to help you expand and electrify your highest spiritual thoughts. It is not going to hurt you to look at affirmations once or twice a day, and if you like it like I do, all the time. Then you will be transformed! Your life will change for the better.
Read more... (amazing true story)
This power can be directed to activate probabilities, both private and public. (Click here or below to see how this is done.)
A plan and means to activate a new path for humanity
The vast majority of people on earth do not have a clue as to how to use their mind to manifest money or prosperity.
How do I use my thoughts to materialize money, success and wealth?
---
To materialize money, success and wealth, focus your thoughts on what you want
---
The way to use your thoughts to materialize money, success and wealth is to focus your thoughts, beliefs and emotions on what you want. But you must not do this while wishing for what you want in a negative mind set. You must do so with the feeling of success and achievement.
Your thoughts can make you  wealthy and prosperous. The human mind is constantly thinking thoughts 24 X 7. Many successful people have recognized that these constant thoughts are energy with great power to materialize.
When sunlight is dispersed it does little. But if you hold a magnifying glass steady it can burn a hole in a piece of paper. The same principle applies to your thoughts.
Hold a steady and unwavering focus on what you want to create, and your thoughts become concentrated. When you are focused steadily on a particular subject or goal your thoughts will materialize it rapidly.
To be truly powerful, it is necessary to learn nonlinear thinking and manifesting.
45

EASTWOOD
45 years of research goes into every book
William Eastwood: International Philosopher
---
How do I attract money and create prosperity?
---
To attract money and create prosperity, focus inward rather than look in the exterior world for the money and prosperity you want. While focusing inward, generate the emotion of money and prosperity arriving at the door.
When you think the same thought repeatedly with strong intensity and regularly you accumulate energy on inner levels. The thoughts your think group through association. On a subconscious level there is a definite growth process. As energy increases it acts like a transmitter, sending those frequencies out into the universe.
As soon as you start experimenting with this by thinking certain thoughts you immediately begin attracting matching events. If you keep at it you can attract great power, money, wealth, prosperity, relationships, a partner or whatever you fixate on.
If you don't believe it will work, it probably won't because beliefs manifest. Beliefs are strong thoughts with expectation attached. When you hold two conflicting beliefs they tend to cancel each other out. On an energy level you stalemate yourself.
The most advanced and credible science in the world (below) is leading us to the truth that shall set us free. And the truth is more positive than we can presently conceive.
We are capable of using this knowledge to create a new kind of civilization. Our problems are meant to lead us to these answers.
Your thoughts can attract and create prosperity
---
Thoughts materialize.
Your life is a product of your thoughts and emotions. If this is not yet apparent to you, read my books or some of our other articles. It is easy to materialize money once you realize that your thoughts form matter.
45

EASTWOOD
45 years of research goes into every book
No more negative emotions, no more restrictions, and no more suffering: A gift from the heart
---
Prerequisites of a mind that attracts money
---
You understand and accept that you can create your experience and life with your mind primarily.
You must clear limiting beliefs if necessary so that all your beliefs are working for you.
You must manage your thoughts and emotions consistently, every day.
The third requirement is a challenge for most because the mind is restless and tends to try to solve problems by focusing on what is wrong. This is a very poor policy unless you want to materialize more problems.
Focus your mind to create money
To help you remain properly focused, play an affirmation game. During the course of the day use your creativity to come up with as many prosperity affirmations as you can. Materializing money is as simple as directing you mind to focus on the right kind of thoughts.
You can also enumerate your achievements. Take note of every dollar you make. Keep track of all your acquisitions and gains to accelerate the process of attracting money. Whatever you focus on you create more of.
List people, ideas, resources and events that will facilitate the achievement of your desires. As an example, you can have a website or book.
Whatever you focus on you create more of, and whatever you believe, think and feel manifests in your life! Therefore, you want to contemplate your opportunities, accomplishments and the future you desire to create!
45

EASTWOOD
45 years of research goes into every book
Enjoy a life of complete freedom! "You Are A Beautiful Person..." is your Key to Freedom
---
Everything happens twice
---
Everything happens twice, first in your mind and then physically. To create something, you must first be aware of it. Form in your mind a picture, feeling or thought of what you want.
Create what you want in thought, emotion and imagination. See yourself as a person who is healthy, wealthy, happy, prosperous and is enjoying every minute, hour and day living out your dreams.
Create a movie in your mind in which you are the central character living the kind of life you want.
See yourself as being incredibly wealthy, with so much money you have financial advisors and wealth managers whose job is to make you wealthier.
See the jaw-dropping reactions of friends, lovers and associates you are interacting with.
Feel deep gratitude and thanksgiving for such a kind life and reality where all your dreams are forthcoming and materialized all around you.
Miss nothing. If you want to buy a new car, picture the specific model you want, the body color, the look and feel of the upholstery, and the joy, pride and excitement of owning it. Picture yourself driving it to your home and parking it in the driveway where your friends and associates notice it.
Money is energy and power, and energy obeys universal laws. By understanding these laws and acting appropriately, you can turn yourself into a powerful magnet to attract money, thereby enabling wealth and prosperity to come your way.
HOW TO CREATE ANYTHING YOU WANT
I found (materialized) this Italian white gold BVLGARI ring in March, 2020 at the time I was uploading images of foreign luxury to this site and working on my manifesting books. I was shocked to see the exact same ring for sale on a BVLGARI website for $2,350.00. I internalized the energy of the photos (example below) and manifested it.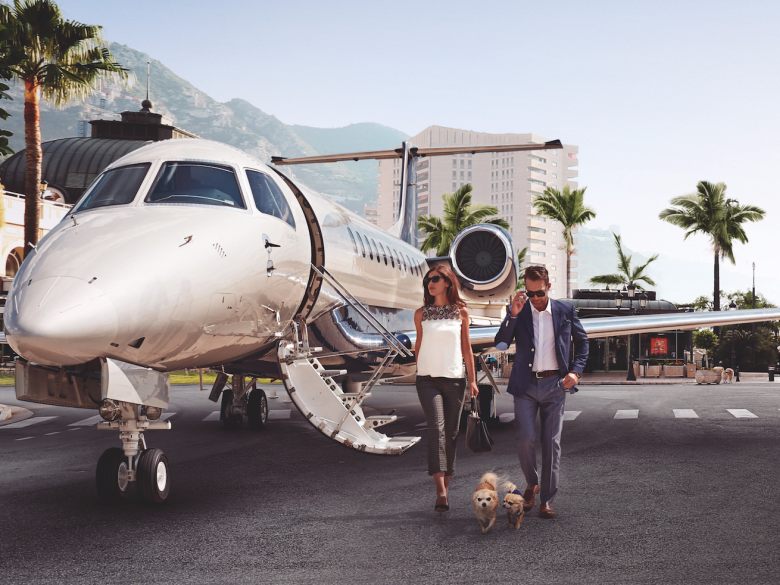 The energy I am projecting is of higher and higher quality, which is why this ring appeared to me. I used the ring in the photo of my manifesting course below.
Money and success out of thin air
These methods can attract money from seemingly nowhere, defying logical notions of cause and effect. Your thoughts connect you to everything in the universe. You draw what you want to you through the law of attraction. Whatever vibrations matches your thoughtform is attracted to you.
Use your mind to create money now.
45

EASTWOOD
45 years of research goes into every book
What are you going to do to change your life?
---
Manage your thoughts and emotions
---
Saturate your mind with affirmations. Be conscious of every object you touch and appreciate everything you have. Create little imaginative scripts to relate everything to your ability to manifest what you want.
Adopt a belief system that says that you have every right to be rich and to have whatever you want in life. You are here in this world to lead the best possible life of abundance, and to be happy, healthy and fully successful in achieving all your goals and desires.
You can control your thoughts. If you find yourself having limiting thoughts or beliefs such as "I can't afford this," or "it's hard to make money," "it's a bad economy," "money is tight," or "money doesn't grow on trees," create an opposite statement such as "I always have more than enough money, "Wealth is energy materialized by me," "I deserve lots of money," "I am filled with confidence in my financial abilities," "I create money quickly and easily," "I don't have to work hard for my money," "I have a strong ability to manifest money," "It's okay for me to earn as much money as I want," etc.
Most people limit what they can have because of their values. How assertive are you in what you realistically expect to get? The amount is based on what you think you are WORTH.
What you think you are worth is also reflected in how often you self-sabotage with negative thinking. Would you let someone you love throw everything away because they were bored with it? If you wouldn't want someone you love deeply to do it you shouldn't let yourself do it.
Get my book, Success Guaranteed. Keep it with you as a way to stay focused on your intent. Use it as a reminder of the tenacious emotional management necessary to create real wealth. Use it to remind yourself of the tremendous magnetic power of a single thought  as well as what you want to focus on to create an AMAZING life.
Change your thinking and you change your life. Everything on the inside is reflected on the outside. Manifesting is as easy as focusing on what you want.
No one can stop you from manifesting your dreams. Create your ideal life now.
45

EASTWOOD
45 years of research goes into every book
What are you going to do to change your life?
---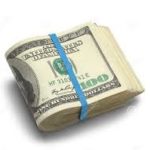 When we awaken to our true nature, we begin to realize that we are supported and graced by an altruistic consciousness of which we are a part. When we become aware of how the universe works, we begin to notice how the universe bends in our direction and works to our advantage.
An entirely new worldview begins to set in.
45

EASTWOOD
45 years of research goes into every book
The books
---
The purpose of each of my books is to provide you with all you need to know to be successful in all areas—in intellectual and spiritual knowledge, business, finance, health, love and relationships.
---
Put an end to starvation in the world... children suffering... human rights violations... conflicts and more by buying a book. (see EN mission statement below).
When you buy a book, consider it a donation helping people around the world (see the Altruistic Movement).
---
Is your life important enough to you? Are you worth it?
---
Is your life important enough to justify an investment in who you are and what you can achieve?
William Eastwood provides a free international philosophy to people in difficult circumstances in every country in the world, many of whom cannot afford books. Your purchase is what enables him to sustain this extensive and time-consuming free service.
EASTWOOD: When you add my books to the tools you possess to improve yourself and the quality of your life, you help more than just yourself. A paperback purchase through Lulu.com in particular, enables me to bring this free international philosophy to the world.
You can improve your life
---
No matter what is happening in your life or how bad or irreversible circumstances seem to be, whatever it is you want, it can be done.
The most beautiful experiences in your life have happened because you created them. Your thoughts can and do create matter despite what anyone tries to tell you to the contrary.
If you are not satisfied with where you are and are upset, the negativity will manifest greater difficulty. If, however, you are doing something about your situation, you will feel positive and optimistic. When you are learning, you have a reason to expect better in life. Those positive emotions and expectations you generate from reading any one of my books will manifest. The positive energy also provides motivation to change your life for the better, gives you ideas and starts a positive spiral like a trampoline to success and great satisfaction in life.
Tips and helpful hints to insure your success
Exclusive published book content
---
Our civilization has in the past thought that matter forms ideas, but it is just the opposite. Ultimately, everyone will discover that the events they experience are holographic projections; manifestations of "past" thoughts.
We create our own reality. If you study this material long enough, it is inevitable that you will finally come to this conclusion.
The more open you are to the idea, the more the evidence begins to present itself. Eventually many people experience a shift which feels like they are awakening in a dream that they are creating with their own thoughts and emotions. Once this happens you realize the true power you have to shape events.
After realizing that your thoughts create your reality, it is just a matter of learning to focus your thoughts properly. Beliefs must improve, attitudes and expectations must improve, and positive emotions need to be fixed primarily on the sense of acquiring and having what is wanted rather than lack and frustration. This can be difficult to do in the face of contrary evidence, such as the disturbing news about the coronavirus, a lost job or whatever you are struggling with now.
Yet, that is what my books help you to do.
Embrace the paradigm in full
---
True mastery is a result of acceptance of a new view of reality and a willingness to go all the way. This means you understand the true nature of time and probabilities. You must commit to the wonderful truth rather than think it is too good to be true. If you doubt the process, the doubt itself is like static and interference.
Proper focus is an art and science
---
How do you create a sense of well-being, balance, peace and prosperity, when life is out of control drama of one problem after another? It is often difficult to do this. You must realize that as your thoughts and focus change, so will your reality; but time is usually required. The mind must be repatterned.
This is what my books help you to do.
Be daring, brave and confident
---
To create what you want, you must be very brave. You must be willing to dispense with the comfort blankets. When it comes down to it, most people cannot completely let go of familiar beliefs and subjective habits of perception. Often, we are addicted to the idea that other people and situations prevent our success. Our institutions and societies are based on the idea of powerlessness and unworthiness.
Here, again, I can help you change your thinking.
No one can stop your thoughts and dreams from manifesting
---
Other people and situations, no matter what they are, cannot prevent your desires from manifesting. If this statement upsets you, it reveals the intensity of the belief that you are held-back despite your will. The problem with such a reaction is that it speaks of belief and belief is thought, and thoughts create your reality.
Beliefs are the strongest kind of thoughts; they are thoughts that we have invested with strong conviction. Our beliefs generate thoughts and emotions, and all three create your reality.
You can change your beliefs simply by reading my books.
The strongest conviction wins
---
We create according to the strongest convictions within us, and these are typically fears or the idea that we are not good enough to deserve better. We often hide these insecurities from ourselves by denying that is what we really believe. But if we feel anxiety first thing in the morning, this is a beacon as to what is holding us back.
The affirmation I provide will shift you into the positive, regardless of where you started from.
Your emotions tell the truth
---
Your emotions will tell you what you really believe about something. How you feel speaks of your predominant belief. Beliefs create events on inner levels of consciousness and the pre-matter events they generate evolve and eventually manifest.
A master regains intuitive knowing and reinforces it with intellectual understanding. They apply the principles stated in my books and they adhere to the new science faithfully despite the pressure from society to reject the truth. Anyone can break with understanding and join the world of victims. I want you to be a hero; to create something special, and to live an exceptional life filled with achievement, love and happiness.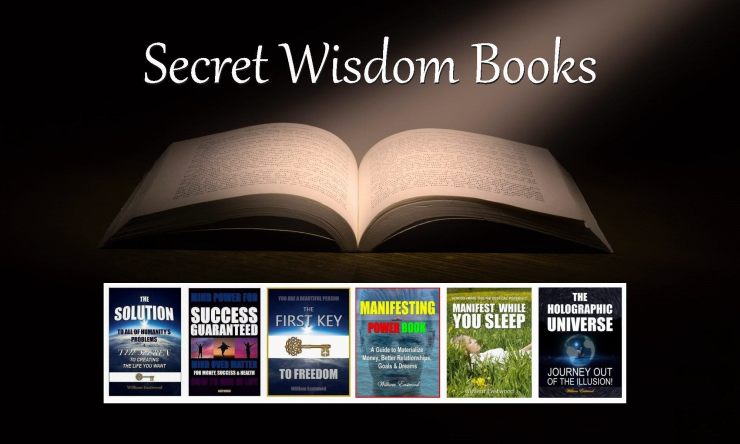 Everyone really knows the truth about reality
---
Many ordinary people as well as psychics are certain that they receive some kind of spiritual help. This can only come from other levels of reality. Millions of people believe their thoughts affect people, reality and physical matter.
Co-creation is a reality and ignoring the help you have cannot help you.
Edgar Cayce, who was perhaps the most renowned psychic in history, could put a book under his pillow when he was a child, and wake up in the morning knowing the content of the book. This is why he was called the sleeping prophet.
This is possible because every object in your environment is an extension of your energy. A physical book is a connection to the part of your inner self that "created" the book and understands the content. A book on a table next to you connects you to all those people who hold the knowledge associated with the book.
Every object around you is a holographic projection of your mind that connects you to the innermost portion of your soul that creates them.
If you want to break old patterns and habits of perception, bring powerful books into your life and remain centered on what they represent — the truth you are bringing out within yourself by having them in your presence. Once you materialize something in your life, an energy pathway continues to exist, even when the object is long-gone.
Do this a little bit at a time until everything around you speaks quality and intelligent love — the invisible infinite potential that surrounds you. That includes the qualities of prosperity, natural power, right and integrity.
Force yourself to remember that you must remain positive at all times. Open one of your metaphysical books every day and find something important to remember for that day. Rescript yourself a little bit every day; and when you do, commit to going all the way to the new view of reality in your thinking.
If you do this faithfully, your entire reality will begin to change for the better.
Again, because this is so important, when you manifest something positive, such as a book that represents the truth and the answers you are seeking, maintain that book and whatever represents what you want in your life as best you can.  This creates an energy pathway for more of the same to come into your life. It also connects you with the author and all others who are connected to the object and/or information it represents.
This is the only way you can change the patterns in your life. If you want to materialize a better-quality physical experience, this is what you do. You bring what you want into your reality. I have done this, and I always have my favorite, most powerful books at arm's reach.
It was not necessarily easy to bring these books to you. Those who expose ignorance, often pay a heavy price and many are shunned or attacked. This is true of people like Edgar Cayce, Nicola Tesla, David Bohm , Robert Jahn of Princeton and myself.
I urge you to buy whatever books you can comfortably afford from your favorite metaphysical authors. There are many other benefits in doing so. A purchase is an affirmation of your manifesting power and prosperity, and it is a testament of your determination to improve yourself and your life.
Practically and symbolically, correctly made purchases are extremely important, not just to you, but also to those who make these metaphysical books available to you.
As a heart pumps blood, the vacuum created in each pulse draws in more blood, and this is how energy behaves. You must give or outflow energy to receive. In religion and spirituality, this is behind the Golden Rule concept.
Your most valuable possession will always be yourself. If you do not invest in you, then you are saying that you are not important. Those who do not invest in improving themselves and their abilities, do not draw more (ability, quality, etc.) from the universe.
Learn to manifest quality and value in yourself. Learn the art and science of living a good life and manifesting what you want in life. Bring forth that which you seek.
Paperbacks/eBooks DIRECT FROM MANUFACTURER.
By purchasing through Lulu.com (above) you get these books DIRECTLY FROM THE MANUFACTURER and cut out the middleman! — most reliable source — fastest delivery — lowest price.
45

EASTWOOD
45 years of research goes into every book
ePub (eBook)
You do not have to suffer anymore. You just need to learn the facts and apply the principles. Then you will live happily ever after in the rich fulfillment of living your desires which you brought into this life for a reason, and that reason is to help guide you to what you want most and need for your pleasure and development.
How to materialize money, success and wealth. Thoughts attract and create prosperity..
.
"Like public television for the world."
— William Eastwood, founder.
A public record of Eastwood's interview at age 16 is available for you to read here.
It is also available to you through the United States library system microfilm database.
Albert Einstein
---
"We cannot solve our problems with the same thinking we used when we created them."  
— Albert Einstein
The books by William Eastwood contain the new thinking that Einstein spoke of when he said "A new type of thinking is essential if mankind is to survive and move toward higher levels."
45

EASTWOOD
45 years of research goes into every book
"We can literally change the course of civilization by lifting the race to a higher path through implementing the solution."
— Mario Fusco, TH.D., RS.D, B.S.C.
.
Paperback / eBook DIRECT FROM MANUFACTURER - most reliable source -fastest delivery - lowest price
424 PAGES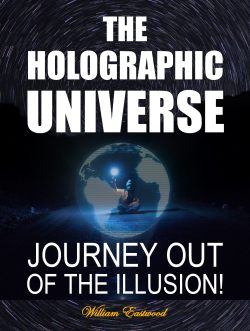 About eight billion people are living in an illusion cast by their own senses and they don't know it. Those who are fooled by the illusion are powerless to control their destiny. This book gives you the understanding necessary to change the projection and to become part of a new and superior species.
Scientists know that objects are not actually solid. So why do we perceive physical objects as being solid?
Make the evolutionary leap with a revolutionary book by William Eastwood that gives you an easy-to-understand guided journey out of the illusion.
Paperback / eBook DIRECT FROM MANUFACTURER - most reliable source -fastest delivery - lowest price
One of many books by William Eastwood containing everything you need to know to create the life you want. This book is the key to freedom from all limitations. Another revolutionary book by William Eastwood.
.
Paperback / eBook DIRECT FROM MANUFACTURER - most reliable source -fastest delivery - lowest price.
FIVE SCIENTIFIC EDUCATIONAL SITES — ONE PHILOSOPHY
45

EARTH NETWORK resource of reference articles — a culmination of 45 years of research and application
---
Put an end to starvation in the world... children suffering... human rights violations... conflicts and more by buying a book.
When you buy a book, consider it a donation helping people around the world. Every dollar I receive from book sales is used to deliver this information worldwide.
---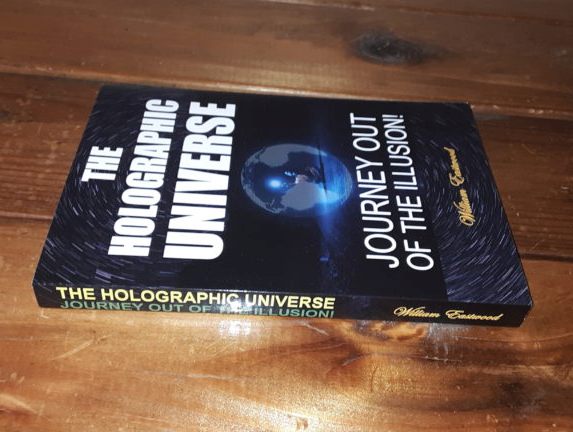 More great books from William Eastwood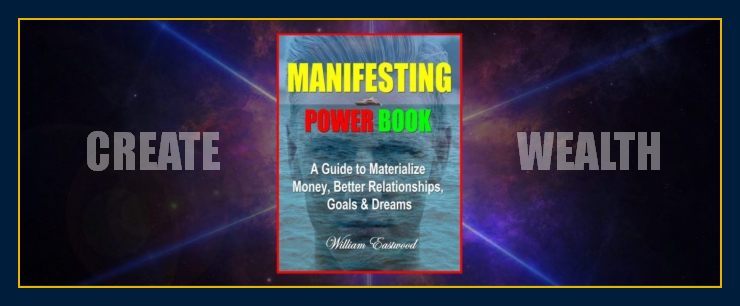 How to Materialize Money, Success & Wealth: Thoughts Attract & Create Prosperity
Copyright © 2019, 2020, 2021, 2022, By: William Eastwood.
Primary article concludes here.
Four FREE Earth Network websites with over 100 articles
---
FOUR SCIENTIFIC EDUCATIONAL SITES — ONE PHILOSOPHY
A singleAMAZING philosophy!
100's of articles!
4 EN websites!
They are meant to be used together.
Click between them!
Click below for list of articles.
Click below for master page.
Thoughts form matter links
Take a ride on your helicopter or yacht.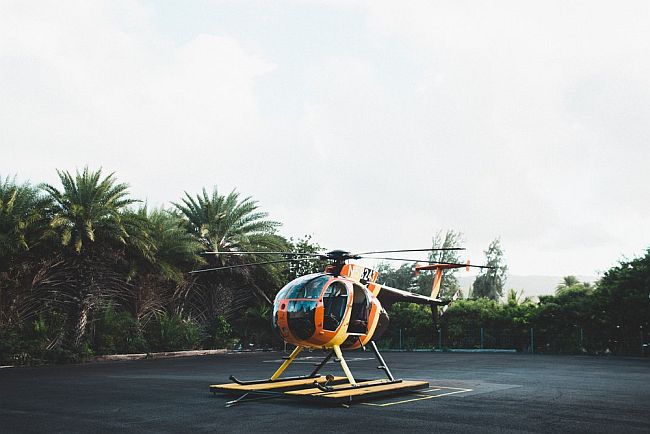 ---
Categories: How to materialize money, success & wealth. How to use your thoughts to attract money, wealth & success. Thoughts & emotions can attract & create money, success & prosperity. Attract & create money, wealth and success. How do I use my mind to create money, success, prosperity & wealth? Materialize money & wealth by using the law of attraction. Thoughts form money, success, wealth, riches & prosperity. How do thoughts create matter & reality? Click on our site and books to learn more.
How to Materialize Money, Success & Wealth: Thoughts Attract & Create Prosperity
It is easy to materialize money once you realize that your thoughts form matter. Whatever you focus on you create more of. Everything begins with a thought. Thoughts lead to manifestation of things, events and circumstances.
Get lots of wisdom and money
The concepts conveyed in this website are within these books.

www.ThoughtsFormMatter.com