---

Earth Changes, Climate & Survival: Psychic Predictions of Global High Winds & Flooding By William Eastwood
Earth Changes, Climate & Survival
---
Click Image for EN founder's video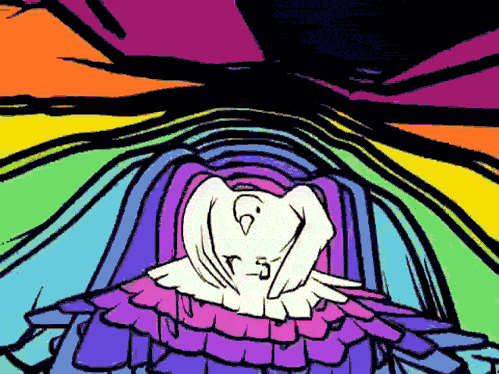 [faqs style='toggle' filter='science']
Click above
Consciousness is a State of Matter: MIT
Wind intensity across the Earth
Sea level rise will increase dramatically and climate change will continue. However, we have overlooked another problem. Wind intensity is destined to increase.
---
"Education is what remains after one has forgotten what one has learned in school.".
— Albert Einstein.
---
Dire warnings of high winds and flooding
I have had hundreds of dreams of high winds over the surface of the Earth. These occurred beginning about 10 years ago and lasted for several years.
Many of these were terrifying dreams. Nothing could stand up to these winds. I would try to hide behind strong structures where I would be safe. Ultimately, all of these structures would blow over.
I would see large trucks blown over by the wind. Nothing, no matter how heavy, seemed to survive. Each of the reoccurring dreams in this series or theme were always a terrifying ordeal.
[faqs style='toggle' filter='impasse'][faqs style='toggle' filter='best-book']
Click above
Consciousness, mind and quantum physics
If you have read any of my articles you understand that in 1924  quantum  mechanics  changed  scientific understanding of reality at the highest levels.  It is now understood that all matter has a wave aspect .
Waves Manifest as Matter when Observed
The Earth itself has a "wave aspect" and can be said to have a soul. The dreams I receive come from this source.
[faqs style='toggle' filter='enlightenment'][faqs style='toggle' filter='christmas']
Click above
Types of consciousnesses
We understand that there are different physical species. There are also different human races.
What is not understood is that there are species of consciousness.
I am a type of consciousness that is connected to the Earth, and who is in tune with the needs of humanity and the Earth.
[faqs style='toggle' filter='cult'][faqs style='toggle' filter='beautiful-book']
Click above
Renewable energy and a clean Earth
I have always attempted to bring solar energy to the world to help advert the catastrophic course that humanity is on.
---
"Education is what remains after one has forgotten what one has learned in school."
— Albert Einstein
---
Helping you to create the life you want
I have been working to achieve these goals since a very early age. I have four websites. Please enjoy the websites  and take heed of the warning. 
If we do not change our ways, the Earth may become uninhabitable. I believe winds will become so high that it will become rather difficult to survive. 
Why is Ocean Water Rising? Reason for Sea Level Rise, Climate Change & Global Warming
Psychic messages of survival
I am afraid that these probabilities have already been set in motion and that is why the dreams did not continue.
I have had psychic and clairvoyant ability since I was a child. I could find treasure by asking my higher self to direct me to it. I also clairvoyantly viewed contracts, even the sale of our house when I was 12.
Powerful psychic ability
I saw the contract and I felt the thoughts of those who were making the offer on the house. I knew exactly how much the offer was for and how high they were willing to go.
I told my family about this dream before they knew of the offer. Later in the day when I came home from school they told me that they had received an offer for the exact amount I had told them it would be for.
The offer was accepted. I wanted to move, so I did not tell my father how high they were willing to go. He he was unhappy with this.
During the same period of time dreamt about the high winds across the face of the Earth, I had a large number of dreams of Florida being under water. Typically the scenario would be about 2 ft of water over roads and vast expanses of low-level land.
Since I had traveled with my family to Florida during many winters when I was younger, I had an emotional connection with that land. I feel that my connection has resulted in these foreboding warnings  of environmental calamity.
The wisdom of solar energy
At age 13, I was working for Yale Professor, Everett Barber, on the design of solar inventions in Guilford Connecticut.
At this age I was also designing solar homes that were being built in my hometown of Madison, Connecticut.
---
"Great spirits have always encountered violent opposition from mediocre minds.".
— Albert Einstein.
---
A government that distrust human nature
In 2000 the government confiscated my all my solar design work. They also stole my property and shut down Earth Network of Altruistic, Autonomous Individuals, Incorporated., 46 days after I founded it.
I had done nothing to merit or warrant these actions, but of course they will say otherwise.
HUMAN GOODNESS Philanthropy on the rise
The Problem Causing All Other Problems
Recently the government has confiscated my laptop computer again, and I am publishing and maintaining my websites through my phone. These actions are result of my philosophical beliefs and my denial of Darwinism in particular, and have nothing to do with the quality and integrity of the businesses I have founded or the work I am doing. In fact, some elements of the government recognize that quality, particularly in my books.
You can change your own life. By applying these principles you can become a powerful person that changes the course of history.
There's nothing that you cannot achieve if you put your mind to it and continue learning.
My book, "The Solution…, contains extensive information. I have a unique solution for climate change.
What is the Altruistic Movement? Altruistic, Autonomous Philosophy & William Eastwood
THE SOLUTION TO ALL OF HUMANITY'S PROBLEMS & The Secret to Creating the Life You Want
DROPBOX LIBRARY 

Helping you to create the life you want!.
Your own personal metaphysical Library.
The dropdown boxes & buttons lead you to profound & amazing metaphysical insights. The Solution to Problems. Manifest Unlimited Money.
---
Click on the drop-down boxes to find the information you need. Or scroll down to continue reading.
[faqs style='toggle' filter='what']
Click above
[faqs style='toggle' filter='e'][faqs style='toggle' filter='myths'][faqs style='toggle' filter='b'][faqs style='toggle' filter='b1′][faqs style='toggle' filter='b2′][faqs style='toggle' filter='b3′][faqs style='toggle' filter='b4′]
Click above
Scroll down to continue reading article.
---
Why the whole world suffers!
Man pointing his finger depicts the inner judge within people that holds them back.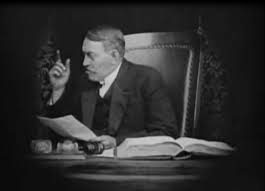 The inner judge & victim control the rest!
The Inner Judge & Victim Control Us
Most are not even aware of the existence of the inner judge and victim! Without awareness of the problem you can't solve the problem!
---
Article resumes.
[faqs style='toggle' filter='click']
Click above
How do thoughts create matter?
The conscious mind directs unconscious activity that results in the actualization of our beliefs, thoughts and emotions.
Thoughts are energy which continues to exist. Thoughts combine with similar thoughts on inner levels. These turn into probable events which contain the impetus and pattern necessary to evolve into the complexity of matter.
Once sufficient intensity is achieved and certain requirements met, selected probable events manifest as ordinary events.
The balance of your thoughts, intentions, expectations, and those areas where you are focused or deeply emotionally involved will materialize as dominant areas of experience.
How do I create what I want?
It may take determination and resolve to change your position, circumstances and personal experience, but negative thoughts and moods will hold you back.
It is necessary to take back control of your mind and life from the internal judge and victim. The voices that tell you what is possible or not possible that come from within you are like little personalities with their own opinions. These are the voices of beliefs you hold.
These beliefs that exist in your subconscious were created when you were very young. You internalize the beliefs and values of your parents and the entire civilization.
Contemporary worldviews are based on myth. To be free to create what you want you must dispense with those particular myths that you internalized as a youth. Doing so will allow you to create everything you want in life effortlessly.
You are in control of your life. The conscious mind controls what enters and grows in the subconscious. You must gain awareness of what you are telling yourself is or is not true in your head. Then you must learn to project what you want in belief, thought, imagination, expectation, affirmation and emotion.
Do not abdicate your control by neglecting or denying it!
Don't let the inner judge & victim control your mind and life
Are you free to create the life you wnat?
The Inner Judge & Victim Control Us
We can't solve a problem we are unaware of
The Authoritarian Bully World's Worst Problem

How Your Thoughts Create Your Reality
Primary article concludes here.
FOUR SCIENTIFIC EDUCATIONAL SITES WITH ONE PHILOSOPHY
Click below for more complete list of articles.
Click below for master page.
Earth Changes, Climate & Survival: Psychic Predictions of Global High Winds & Flooding By William Eastwood
Copyright © 2019, by: William Eastwood
6" by 9" paperback
ENDORSEMENT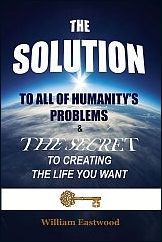 "In editing 'The Solution…', my perspective as a scientist with doctorates in theology is that 'The Solution…' bridges science, metaphysics and true religion.
We can literally change the course of civilization by lifting the race to a higher path through implementing the solution.
- Mario Fusco TP.D, RS.D, BSc.
DREAMS DO COME TRUE
From the upper echelons of the scientific establishment comes a completely new definition of reality and the human being. The most advanced physics in the world suggests that accumulated knowledge in all fields is based on a false premise.
If so, all curriculum from grade school to university will need to be entirely overhauled. The end result will be a complete and total reversal of focus that will bring about a new human with entirely new and radical ways of achieving goals and solving problems. But we cannot do that while the pestilence prevents us and civilization from entering the promised land.
Learn how to become powerful and unstoppable by having the right knowledge. We unknowingly wield immense power. We must recognize the fantastic power we possess and learn to use it constructively.
Here and now we have the power to work magic of such proportions we have never fathomed. Yet unseized, such power waits for us to claim it. It is of no use until we awaken to it.
It is all here, in the solution.
This remarkable new way of looking at the universe is supported by two of the world's  most  eminent thinkers ― Stanford neurophysiologist Karl Pribram, & University of London physicist David Bohm, a former protege of Einstein's.
The author attributes his success to the application of these principles. He has achieved at the highest levels of success due precisely to these principles. They do work. They are tried & tested.
Buy Direct
Bulk rate discounts for groups, schools & universities.
Websites based on this book.

Helping you to create the life you want!
RESEARCHING  CONSCIOUSNESS SINCE 1975

Achieve all your aspirations with

POWERFUL

EN books
[metaslider id=5511]
EARTH NETWORK BOOKS By William Eastwood

Anything is possible. Create your dreams. Start today.
KNOW WHO YOU ARE: We need to wake-up within the dream, and enter our true life.
Anything is possible. Create your dreams. Start today.
THE SECRETS OF THE UNIVERSE UNVEILED: A sample of chapter one of the EN course.

---

EN: EARTH NETWORK: © Copyright 2019, By: EN: All Rights Reserved.
Click on rotating earth at

top of every page to get your daily affirmations.

Thoughts Form Matter Links
---
Categories: Earth change psychic predictions. Climate change. Global high winds and flooding predictions and science. Changing climate and survival with coming earth changes. Psychic Predictions of Global High Winds & Flooding By William Eastwood. William Eastwood case and account. William Eastwood facts & history. Click on our site & books to learn more.
Earth Changes, Climate & Survival:
Psychic Predictions of Global High Winds & Flooding By William Eastwood
The concepts conveyed in this website are within these books.

www.ThoughtsFormMatter.com