---

EN: EARTH NETWORK: © Copyright 2019, By: EN: All Rights Reserved
Earth Changes, Climate & Survival: Psychic Predictions of Global High Winds & Flooding By William Eastwood
Earth Changes, Climate & Survival
---
Wind intensity across the Earth
Sea level rise will increase dramatically and climate change will continue. However, we have overlooked another problem. Wind intensity is destined to increase.
---
"Education is what remains after one has forgotten what one has learned in school.".
— Albert Einstein.
---
Click Image for EN founder's video
45 years experience applying metaphysics.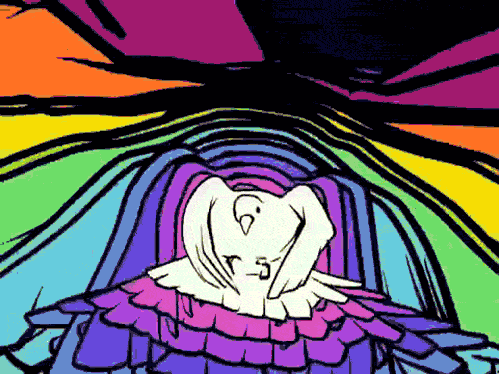 You create your reality with your thoughts. You have an amazing opportunity to create anything you want in life.
Why don't scientists believe thoughts form matter?
Many top physicists do know that mind forms matter. It is the rest of science, media and the world who do not want to listen to what they are saying.
Max Planck
,
Nobel Prize
Winner:
"I regard matter as derivative from consciousness."
—
The Observer
, 1/25/1931

Max Tegmark of MIT
Click on the "Max Tegmark of MIT" button below to see current official confirmation from a respected physicist in the scientific community that matter is a state of consciousness.
Consciousness is a State of Matter: MIT
The official scientific establishment as a whole does not want to admit consciousness creates matter. There is a reason why.
Early scientific instruments could not measure consciousness or quantum activity. Scientists could not prove or disprove anything about consciousness, and so they eventually assumed consciousness had nothing to do with bottom-rung reality, without proving it did not. Eventually science as a whole took the official stance that consciousness had nothing to do with bedrock reality.
To go against the materialistic view that was adopted by the world is to threaten the entire worldview and authority of science.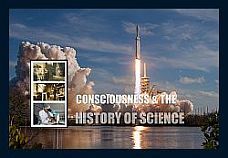 "Few realize mind forms matter because the worldview of educators, the legal and medical establishment, media and society, is based on the consensus that comes from the bias scientific establishment rather than individual physicists.
ARTICLES
A Catalyst to the Coming Revolution
The Solution is to Become a Revolutionary
Create a Life Better Than You Can Imagine
Altruistic Movement Redirect Civilization
The NEW Enlightenment! ALTRUISTIC MOVEMENT

Helping you to create the life you want!
The perfect gift that keeps on giving!

 

Show them you care by sending a book rather than a card! 

From $3.99!
Click above
Dire warnings of high winds and flooding
I have had hundreds of dreams of high winds over the surface of the Earth. These occurred beginning about 10 years ago and lasted for several years.
Many of these were terrifying dreams. Nothing could stand up to these winds. I would try to hide behind strong structures where I would be safe. Ultimately, all of these structures would blow over.
I would see large trucks blown over by the wind. Nothing, no matter how heavy, seemed to survive. Each of the reoccurring dreams in this series or theme were always a terrifying ordeal.
Consciousness, mind and quantum physics
If you have read any of my articles you understand that in 1924  quantum  mechanics  changed  scientific understanding of reality at the highest levels.  It is now understood that all matter has a wave aspect .
The Earth itself has a "wave aspect" and can be said to have a soul. The dreams I receive come from this source.
Types of consciousnesses
We understand that there are different physical species. There are also different human races.
What is not understood is that there are species of consciousness.
I am a type of consciousness that is connected to the Earth, and who is in tune with the needs of humanity and the Earth.
Renewable energy and a clean Earth
I have always attempted to bring solar energy to the world to help advert the catastrophic course that humanity is on.
"Education is what remains after one has forgotten what one has learned in school."
— Albert Einstein.
Helping you to create the life you want
I have been working to achieve these goals since a very early age. I have four websites. Please enjoy the websites  and take heed of the warning. 
If we do not change our ways, the Earth may become uninhabitable. I believe winds will become so high that it will become rather difficult to survive. 
Scroll down to continue reading article.

Helping you to create the life you want!
Your own personal metaphysical Library
The dropdown boxes & buttons lead you to
profound & amazing
metaphysical insights.
The Solution to Problems.
Manifest Unlimited Money.
---
Click on the drop-down boxes to find the information you need. Or scroll down to continue reading article.
What is emotional understanding?
Example of emotional understanding
The emotional bliss you experienced as a child was the result of emotional understanding. There are certain intuitive comprehensions built into your mind when you are born.
By about age five or six we tend to grow out of intuitive comprehension built into our consciousness, and into the beliefs of our society. We internalize the degrading and negative beliefs of society and this hinders us.
The objective should be to reacquire the intuitive intelligence you were born with. At a very early age you have an emotional connection with nature, an an emotional understanding of reality.
Nature & Characteristics of Consciousness
We are born in a state of grace, and possess love, trust and faith in the positive. We see the magic around us, and appreciate the beauty in everything.
We feel a connection to Nature and life, and we have a sense of power over our reality.
In early childhood until about age six, we intuitively sense that our thoughts influence reality and that we can control what happens to us.
Then as we grow older this emotional confidence erodes as our belief system changes. We adopt the beliefs of the adult world. We no longer feel safe.
THE SOLUTION to All of Humanity's Problems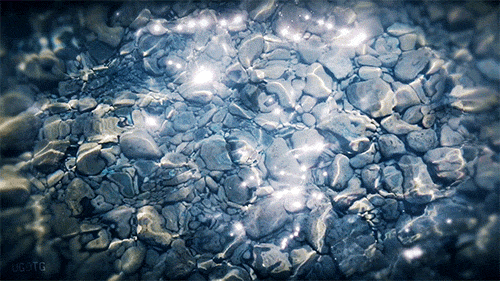 You can understand something intellectually but not emotionally. When something clicks, that's emotional comprehension.
To manifest anything you have to understand it on an emotional level. You've been told that your beliefs create your reality. What you believe is made evident by what you feel. If you think you believe you deserve to be rich but don't feel fully entitled to what you are asking for, the feeling is what tells you what you really believe inside.
Really feeling something to be true is what results in manifestation. Real knowing is followed by the feeling of knowing it is true.
Understanding anything on an intellectual level is an important and necessary preliminary. Real understanding, however, comes with emotional comprehension.
You cannot apply the principles of belief, thought & emotion manifestation with any significant level of success without a baseline emotional comprehension.
We have emotionally internalized the myth instead
The way we were told reality works, is that physical matter is detached, something apart from us and unresponsive to our desires and needs. As a result, we automatically process all information accordingly.
It is as if we are deeply cognizant of the "fact" that our thoughts and emotions do not form our reality, when in fact this is an emotionally-held hypnotic belief, or myth.
This  way of approaching life has been emotionally assimilated and it is our baseline approach. This must change if we are going to have any success with metaphysics.
A Quantum Leap is an emotional leap. It is the final factor needed; the emotional comprehension of an idea, principal or paradigm.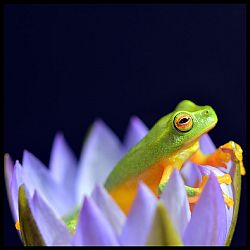 The way to change our baseline approach to life, is to study the metaphysical principles on an intellectual and emotional level, and then to deliberately replace the old paradigm with the new metaphysical truth.
When it all clicks emotionally, that is when it will really work in our lives.
This idea that our reality and other people are separate and apart from us is so deeply internalized that we have intellectually and emotionally lost a sense of control and power. Most people who are learning these concepts on my website have one foot in the mythical trance-like worldview held by the entire civilization, and one foot in the metaphysical worldview.
Most of us get it intellectually, but not emotionally. The emotional factor is where we go wrong. This is really just another way of saying that we don't really believe what we say we do on an intellectual level.
This means that most people that are learning these concepts have a lot of beliefs that are in conflict. If you don't want to be ineffective and divided like the majority, you must work on your belief system in order to assimilate the ideas intellectually and then emotionally.
Your objective should be to get to the point where you can make these principles  of manifestation work in your life. That is primarily an emotional accomplishment. That is one important reason why I am introducing video here that conveys emotional understanding.
This site has a variety of stimuli to emotionally reinforce and contribute to what you are learning on an intellectual level.
I cover as many subjects as possible in my websites, and I include daily affirmations and guidance to help you learn on both an intellectual and emotional level, so that you can apply the principles successfully in your own life.
The purpose of all of this is to help you create the life you want.
Click on any rotating earth on this website to navigate to daily affirmations and guidance.
THE SOLUTION to All of Humanity's Problems
Myths that can hold you back
The great myths of modern man
There are collective myths by which we interpret our reality. These myths are obstacles to creating what you want in life. The myths are given to us by experts because that is what they went to school to learn.
The only truth you will get from highly educated people comes from a few great intellectuals which the establishment won't dare attack, like Einstein and Max Planck.
What Does the ZERO POINT FIELD tell us?
Remove the great myths of modern man from your mind to more easily create what you want like dramatic financial windfalls.
There are collective myths by which we interpret our reality. These myths are obstacles to manifestation ability.
Remove the great myths of modern man from your mind to more easily create what you want like dramatic financial windfalls.
How to Materialize Money & Success
There is no such thing as cause and effect except as applied to psychological activity. The past does not create the present, your thoughts and emotions do.
Quantum mechanics tells us that the universe is not built out of physical electrons like bricks in a house, but instead is a continuing projection of energy like light coming out of a light bulb. Photons shoot by you at the speed of light. Your environment is created in the same way.
Each pulse of light creates a hologram we experience as the physical reality around us. Each pulse, however, is a complete recreation. The past does not create the present. The entire universe is recreated every fraction of a second, and it is a projection of your mind.
The past does not exist, only a spacious present exists and what you think is the past is a portion of the spacious present. Your present beliefs, thoughts and emotions regulate and control the content of each pulse that recreates the universe every fraction of a second.
Because of our belief in time and consistency of thought there is a consistency in what is projected. Our environment will change gradually as our thoughts do, and this gives us an impression of moving through time. This is a false notion, however.
To get back to the main point, when you free yourself of the myth of materialism you realize that anything can be created simply by changing your beliefs, thoughts and emotions. If you transcend the myth of physical cause and effect and replace it with the concept of thought projection in a spacious present your mind is twice as able to create a windfall.
You must free yourself from conceptions of time-space limitations to become free to manifest what you want
To create a windfall, change your belief system and dwell on thoughts and feelings of receiving a windfall..
Learn Exactly How Reality is Created
There is no past or future, there is an infinite, spacious present. You draw probabilities out of this vast source of events by what you think and feel.
Cause and effect applies only to inner subjective activity. Your thoughts are the cause, and your life is the effect. Change your thinking and you change your life.
What is a thought or belief?
The energy that forms a thought is the exact same kind of energy that forms physical matter. Both thoughts and objects are composed of electromagnetic energy.
Consciousness is a State of Matter: MIT
Are thoughts or beliefs produced by the brain?
No, the brain is a receiver picking up the electromagnetic energy of the mind. The brain connects us to physical reality, but it doesn't create thoughts or matter. Only consciousness creates.
The Solution is to Become a Revolutionary
Are some beliefs stronger than others?
Internalizing an idea as being true makes that idea a belief you hold. If you then invest that idea with charged emotion, it becomes an emotionally held belief, and from there can evolve into a core belief.
Click above
Psychic messages of survival
I am afraid that these probabilities have already been set in motion and that is why the dreams did not continue.
I have had psychic and clairvoyant ability since I was a child. I could find treasure by asking my higher self to direct me to it. I also clairvoyantly viewed contracts, even the sale of our house when I was 12.
Powerful psychic ability
I saw the contract and I felt the thoughts of those who were making the offer on the house. I knew exactly how much the offer was for and how high they were willing to go.
I told my family about this dream before they knew of the offer. Later in the day when I came home from school they told me that they had received an offer for the exact amount I had told them it would be for.
The offer was accepted. I wanted to move, so I did not tell my father how high they were willing to go. He he was unhappy with this.
During the same period of time dreamt about the high winds across the face of the Earth, I had a large number of dreams of Florida being under water. Typically the scenario would be about 2 ft of water over roads and vast expanses of low-level land.
Since I had traveled with my family to Florida during many winters when I was younger, I had an emotional connection with that land. I feel that my connection has resulted in these foreboding warnings  of environmental calamity.
The wisdom of solar energy
At age 13, I was working for Yale Professor, Everett Barber, on the design of solar inventions in Guilford Connecticut.
At this age I was also designing solar homes that were being built in my hometown of Madison, Connecticut.
---
"Great spirits have always encountered violent opposition from mediocre minds.".
— Albert Einstein.
---
A government that distrust human nature
In 2000 the government confiscated my all my solar design work. They also stole my property and shut down Earth Network of Altruistic, Autonomous Individuals, Incorporated., 46 days after I founded it.
I had done nothing to merit or warrant these actions, but of course they will say otherwise.
HUMAN GOODNESS Philanthropy on the rise
The Problem Causing All Other Problems
Recently the government has confiscated my laptop computer again, and I am publishing and maintaining my websites through my phone. These actions are result of my philosophical beliefs and my denial of Darwinism in particular, and have nothing to do with the quality and integrity of the businesses I have founded or the work I am doing. In fact, some elements of the government recognize that quality, particularly in my books.
You can change your own life. By applying these principles you can become a powerful person that changes the course of history.
There's nothing that you cannot achieve if you put your mind to it and continue learning.
My book, "The Solution…, contains extensive information. I have a unique solution for climate change.
EN: Helping you to create the life you want!
THE SOLUTION to All of Humanity's Problems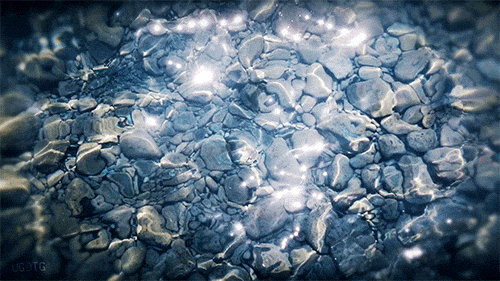 Earth Changes, Climate & Survival: Psychic Predictions of Global High Winds & Flooding By William Eastwood
Copyright © 2019, by: William Eastwood
Knowledge is money, power and love

THE SOLUTION TO ALL OF HUMANITY'S  PROBLEMS & The Secret to Creating the Life You Want
By the author of this article.
New Edition
6" by 9" paperback: 434 pages.
List Price: $36.95.  Price: $25.87 You Save: $11.08 ( 30% )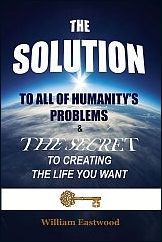 FIVE NOBEL PRIZE WINNERS VALIDATE THIS PHILOSOPHY. You have the power to create anything you want in life.
Groundbreaking complete scientific guide to create the life you want. A unique philosophy that bridges science, metaphysics & true religion. This extensive & easy to understand book reveals what may be preventing your success and what is preventing the success of civilization.
The invisible barriers that may be keeping you from achieving your desires or experiencing happiness, love and success can be evaporated simply by reading this book. You can then more easily manifest anything your heart desires.
NOTE: The content in this website is based on this book.
Additional description provided with eBook and on Lulu.com.
Other EN eBooks and paperbacks available.

Helping you to create the life you want!
RESEARCHING  CONSCIOUSNESS SINCE 1975

Achieve all your aspirations with

POWERFUL

EN books
EARTH NETWORK BOOKS By William Eastwood

Anything is possible. Create your dreams. Start today.
KNOW WHO YOU ARE: We need to wake-up within the dream, and enter our true life.
Anything is possible. Create your dreams. Start today.
THE SECRETS OF THE UNIVERSE UNVEILED: A sample of chapter one of the EN course.

Get your free, powerful affirmations and guidance every day.
Simply click on any rotating earth on this website at

the top of every page.

 (Shown above and below.)

Daily Affirmations
---
This is where the links at the top of every page go to.

EN books
---
About us
---

EN books


G.E.N.I.E.  Global Earth Network International Education
EN  Earth Network
Don't miss these articles!
Consciousness creates matter, thoughts create reality, quantum physics
Mind creates matter - where creation takes place
The brain does not create consciousness
How can my thoughts affect people, reality & matter?
Multidimensional human spirit, soul & inner self
Consciousness creates reality & your mind forms matter
---
Categories: Earth change psychic predictions. Climate change. Global high winds and flooding predictions and science. Changing climate and survival with coming earth changes. Psychic Predictions of Global High Winds & Flooding By William Eastwood. William Eastwood case and account. William Eastwood facts & history. Click on our site & books to learn more.
Earth Changes, Climate & Survival:
Psychic Predictions of Global High Winds & Flooding By William Eastwood
Civilization's progress depends on the realization that consciousness creates matter.
A Positive Mind & Emotions Create Positive Events.





All your dreams are now coming true..
The concepts conveyed in this website are within these books.

www.ThoughtsFormMatter.com