---

What Is a Nocebo? Western Medicine Is a Nocebo for Disease & Illness
Negative Beliefs Can Act Like a Nocebo
---
A Nocebo For Disease
WARNING
— The Paradigm of Western medicine is a nocebo for disease and illness.
A nocebo is the effect of negative thoughts on the body. It is the tendency of negative ideas to manifest.  If we internalize the constant barrage of negative messages about the body's susceptibility, the nocebo effect insures the manifestation of these fears.
Click above to learn more
Pay attention to what doctors and authority tell you, as well as what you see on TV commercials. If you recognize it as being negative and not necessarily true, tell yourself firmly that you do not believe it. Affirm that if you were once affected that you no longer are. Then affirm what you do believe.
The important thing is not to automatically accept whatever you see just because it carries the weight of the medical establishment. You must discriminate as to what you are going to believe.
---
"Wisdom is not a product of schooling but of the lifelong attempt to acquire it."
— Albert Einstein
---
"EVERYTHING WE ARE EXPECTED TO BELIEVE & WERE TAUGHT IN SCHOOL IS WRONG! It is all absurd!
"Consciousness creates reality and thoughts form matter! If you want to be powerful you have to go by the facts about reality and that means discovering the truth! Otherwise you are as blind as a bat and ineffective as a sloth!
"You probably know that a placebo is a sugar pill. If you are given a sugar pill and are told it will help you, it will.
"If it is not the sugar that manifests healing in the body what is it?
"By admitting that placebos work, the medical establishment recognizes the power of a single or limited thought process to heal and cure.
"But every single belief, thought and emotion has a placebo or nocebo effect.
"When we apply metaphysical principles we change more than a few thoughts or a single expectation. To understand the extent and power of the placebo effect we must compute it for more than a single expectation of healing for a limited amount of time. We need to look at the effect of changing our habitual thoughts, attitudes, our entire worldview and emotional states.
Our inner reality is an interwoven tapestry of previous thoughts and emotions that forms our belief system. It is the entire workings that manifests. You can't measure the effect of just one thought without considering the effect of other ideas on which that thought is based. For every positive placebo you may have ten nocebos that render the the placebo only marginally effective. This is what scientists should be studying, but they are not.
NOCEBO EFFECT Smithsonian Magazine
"When we do that we will get a more accurate measure of the placebo effect.
"When you apply thought in an advanced and clinical way, as given in my books, you combine all the finest advanced methods, techniques and procedures in a powerful unified approach to create a compounded placebo effect.
"The compounding placebo effect is the thought materialization effect.
"Thoughts do materialize. When we understand that they do and apply the proper science we:
"Take control of our life.
"Quadruple the effectiveness of our thoughts.
"Get an astounding overall transformation in the quality of our life.
If a single pill placebo can give you a 25% better chance of healing, imagine what 50 or 100 beliefs/placebos operating in you can do?
It is not the pills and the operations that are saving you, it's your beliefs in them and the entire body of multiple placebos operating within you that give you all the good in your life.
Contrast that with all the nocebos that are giving you dissatisfaction and impeding progress in certain areas of your life.
Reduce the nocebos and increase the placebos and you have a formula that will work.
"Our illnesses, pandemics and disorders are a kind of healing crisis which are meant to lead us to the answers. The truth is more positive than we can presently conceive.
"We are currently in global paradigm shift."
— William Eastwood
Early Conditioning Manifests Later in Life
Western man is increasingly unhealthy, obese, fatigued, ill, unhappy and powerless because the cause is not understood. The condition of the body is a mirror image of our dominant thought patterns.
Over the course of a lifetime what we are taught to believe will happen to us as we get older acts like a placebo / nocebo. What we are conditioned to believe is manifested in the body.  (A nocebo is a placebo with a negative effect.)
Negative Beliefs Lead to Thoughts That Act as Nocebos
Our broader philosophical worldviews are actually what have the greatest bearing on our ability to remain healthy throughout our life. Unfortunately, the most widely accepted worldviews see the body as a machine. Furthermore, this machine is thought to be very unreliable and hostile in nature.

With negative connotations carried over from the Church of England, the idea of the body being a selfish biological machine was crystalized by Charles Darwin.
The theories and pictures that have evolved are of life-forms accidentally created, primarily pitted against each other in a grand scheme of competition and survival! When you accept Western views, you are also accepting concepts that you internalized when you were very young and impressionable.
These negative theories act like a nocebo to materialize illness within your body!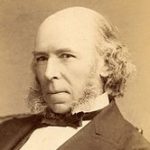 In 1859 Darwin published: On the Origin of Species by means of Natural Selection, or the Preservation of Favored Races in the Struggle for Life. After reading Darwin's "on the origin of species," philosopher Herbert Spencer wrote "principles of biology," in which he coined the phrase survival of the fittest and extended Darwin's theory of natural selection into the realm of sociology, ethics, and economics.
The highly inaccurate mechanistic views of Darwin have been transferred to other areas and are now the basis of thinking in all areas.The contemporary world is based on a strong distrust of human nature.
NOCEBO EFFECT Smithsonian Magazine
THE SOLUTION TO ALL YOUR PROBLEMS
Anything is possible! Create your dreams. Start today!
DO YOU KNOW WHO YOU ARE?  We need to wake-up within the dream, and enter our true life.
Click above to learn more
These negative philosophical views underlie the great myth of modern man. These ideas hold us back individually and collectively. They are the reason why we remain locked in ignorance, experience difficult lives, cannot achieve what we desire, and become unhealthy later in life.
Areas of significant mythical or primitive belief
Darwin's Theory of Evolution and natural selection.
Materialism.
Newton's theories (Some laws are local and do not apply to psychology and metaphysics).
Freud's Psychology.
Most theories regarding human nature in mainstream psychology.
Scientific thinking in general (accepted mainstream ideas about time & space).
Our civilization is still based on materialism and associated theories, while quantum mechanics proves the entire paradigm to be wrong.
The most advanced book on solving problems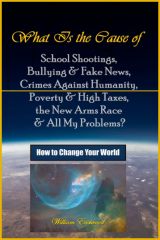 Click above
It's all so easy!
Assumptions are belief. Anything you assume to be true you tend to create physically.
If you want to change your life, just change what you are telling yourself is true in your head. A situation can have any outcome. The outcome is set by you. If you tell yourself in your head, this is going to work out, or, the result will be positive, then that is what you tend to create. This is why affirmations are so valuable.
Begin to change your life by applying affirmations on a daily basis. If possible, learn to think in affirmations.
Manifesting anything you want in life is easy when you know how. Begin to create your dreams now!
CONSCIOUSNESS CREATES MATTER: Scientific Proof & Facts: Thoughts Create Matter
Quantum physics proves materialism false
Some scholars are reporting this, despite the fact that this direction disturbs the majority who are scripted in materialistic worldviews.
There will always be those who can't reconcile themselves to the new worldview. This is due to cognitive dissonance.
Official mainstream academia has recently announced that physicists now believe that consciousness may be a state of matter. This view, in conjunction with Many-Worlds Interpretation of quantum physics points to the obvious facts.
Our civilization is still based on materialism and associated theories, while quantum mechanics proves the entire paradigm to be wrong.
How you look at something changes what you look at.
AMOUNT of Observation Affects Matter
Niels Bohr, university of Copenhagen physicist and Nobel Prize winner, confirmed that matter is like a beam of light.
Waves Manifest as Matter when Observed
Physicist Louis de Broglie, Nobel Prize winner and author of the de Broglie hypothesis demonstrates all matter to be electromagnetic fields/waves of energy.
Whatever you believe and focus on is what you create. Almost anything is possible.
Click above to learn more
You can remain healthy
The events and conditions you  meet in life are a product of suggestion. Energy is directed into material form through suggestion.
Whatever you are telling yourself is or is not true is what will materialize as your experience. The constant mind chatter in your head is forming your reality.
Like the effect of a hypnotist, the authority of Western medicine has undermined our feelings of health and natural immunity. We are getting powerful and constant suggestion that the body has a natural predisposition to disease and sickness.
I am not suggesting that you forgo a doctor or Western medicine. If you already believe a doctor can help you, then utilize that belief.
But please do not accept anything negative. Examine the entire belief system, everything you see and everything they say.
Do not accept a recommendation or diagnosis if you do not like what you hear.
Using mind over matter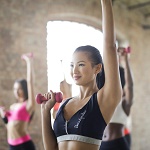 The body and its condition mirrors your overall beliefs and the balance of your thinking and emotions. Whatever you dwell on you create.
If you accept basic theories that indicate the body is not able to maintain health on its own, then you are susceptible to all health problems.
The secret to maintaining health starts with the belief you can do so.
You must understand the new paradigm in its entirety. Then you will realize that you and you alone determine everything in your life, including health/illness.
You can heal yourself of any illness, even those that are believed to be terminal. And you can remain healthy and full of life and joy for the rest of your life.
POWERFUL BELIEFS In your worldview?
Click above to learn more
Western Medicine WARNING Part Two
DROP-BOX LIBRARY 

Helping you to create the life you want!.
Your own personal metaphysical Library.
The dropdown boxes & buttons lead you to profound & amazing metaphysical insights. The Solution to Problems. Manifest Unlimited Money.
---
Click on the drop-down boxes to find the information you need. Or scroll down to continue reading.
Click above to learn more
Click above to learn more
Click above to learn more
Click on the rotating earth at the top of every page for your daily affirmations.
What Is a Meritocracy? Meaning, Definition & Problems: The Cost of an Outward Focused Civilization
Click above to learn more
Are you free to create the life you want?
We can't solve a problem we are unaware of

The Inner Judge & Victim Control Us
The Authoritarian Bully World's Worst Problem

New science application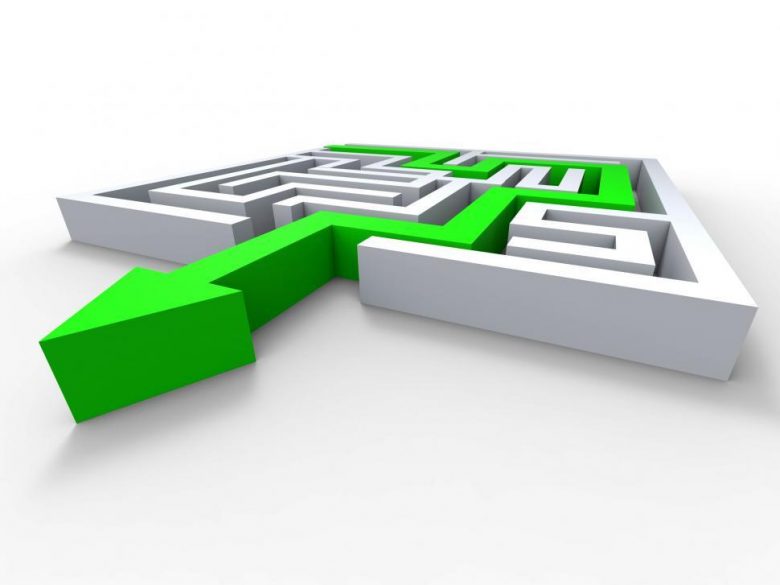 A growing awareness that thoughts create matter
Our civilization has in the past thought that matter forms ideas, but it is just the opposite. Ultimately, everyone will discover that the events they experience are holographic projections; manifestations of "past" thoughts.
We create our own reality. If you study this material long enough, it is inevitable that you will finally come to this conclusion.
The more open you are to the idea, the more the evidence begins to present itself. Eventually many people experience a shift which feels like they are awakening from a dream that they are creating with their own thoughts and emotions. Once this happens you realize the true power you have to shape events.
Learn to focus the mind properly
After realizing that your thoughts create your reality it is just a matter of learning to focus your thoughts properly. Beliefs must improve, attitudes and expectations must improve, and positive emotions need to be fixed primarily on the sense of acquiring and having what is wanted rather than lack and frustration. This can be difficult to do in the face of contrary evidence, such as the disturbing news about the coronavirus, a lost job or whatever you are struggling with now.
Embrace the paradigm in full
True mastery is a result of acceptance of a new view of reality and a willingness to go all the way. This means you understand the true nature of time and probabilities. You must commit to the wonderful truth rather than think it is too good to be true. If you doubt the process, the doubt itself is like static and interference.
Proper focus is an art & science
How do you create a sense of well-being when the country is in lock-down and markets are in free-fall? It is often difficult to do this. We may remain with one foot in the old world and one in the new paradigm. This is generally far less effective. You must realize that as your thinking and focus changes so will your reality, but time is usually required. The mind must be repatterned.
Be daring, brave & confident
To create what you want you must be very brave. You must be willing to dispense with the comfort blankets. When it comes down to it, most people cannot completely let go of familiar beliefs and subjective habits of perception. Often, we are addicted to the idea that other people and situations prevent our success. Our institutions and societies are based on the idea of victimization.
No one can stop your thoughts & dreams from manifesting but you
Other people and situations, no matter what they are, cannot prevent your desires from manifesting. If this statement upsets you, it reveals the intensity of the belief that you are a victim or are held-back despite your will. The problem with such a reaction is that it speaks of belief and belief is thought, and thoughts create your reality. Beliefs are the strongest kind of thoughts; they are thoughts that we have invested with strong conviction. These carry emotions that show what we really believe.
The strongest conviction wins
We create according to the strongest convictions within us, and these are typically fears or the idea that we are not good enough to create what we want in life. We often hide these insecurities from ourselves by denying that is what we really believe. But if we feel anxiety first thing in the morning, this is a beacon as to what is holding us back, and it is a means of discovering our hang-ups.
Your emotions tell the truth
Your emotions will tell you what you really believe about something. How you feel speaks of your predominant belief that manifests as your experience. Beliefs create events on inner levels of consciousness and these pre-matter events evolve and are eventually projected by the brain and five senses as a hologram. Your environment is that hologram.
Secret tips
Half-way efforts can sometimes result in a kind of "beginner's luck." Positive thinking gives you immediate benefits. However, consistently held positive ideas, after a certain length of time, (usually over about ten minutes), will tend to arouse any combative concepts that may exist within you and from society.
Your beliefs are like little people with their own corresponding worlds and opinions. As soon as a negative belief inside you notices your positive thinking, it will use various tactics to pull you down. Positive ideas actually threaten its existence and it will fight in any way at its disposal to keep you limited and in the mire. I call this inner personality (set of beliefs) the concealed stratagem, inner judge or parasite. The parasite lives off your fears, and in 99% of the population it has buried the Godling.
A long time ago you were pure intuition
You must bypass early learning and go to a time prior to formal education, as Einstein explained. You are born with a kind of pure intuitive knowledge of these principles. Young children automatically apply the principles. But because they do not have full intellectual understanding of the principles, they eventually forget what they knew prior to age five.
Where Do We Create Our Reality?
A master regains intuitive knowing and reinforces it with intellectual understanding. They apply the principles and adhere by the new worldview faithfully despite inner pressure to break with understanding and join the world of victims.
Everyone knows what mainstream science won't admit
Many ordinary people as well as psychics are certain that they receive some kind of spiritual help. This can only come from other levels of reality. Millions of people believe their thoughts affect people, reality and physical matter.
But the best physicist do provide you with all the science you need
This makes sense in the light of Bohm's theory and other explanations given on this site. Your inner self and inner dimensions are real. It is in inner reality that thoughts form probable events which later manifest as physical events. It is there that connections are made with those we need to meet to materialize our intents.
Bring that which you want into your reality to transform your life for the better
Scientist like to speak of wormholes and black holes, but every person and every object is a doorway to other worlds. As the wrong person or book in your presence can make you weak, the right person or book can make you strong.
If you want to break old patterns and habits of perception, bring powerful books into your life and remain centered on what they represent — the truth you are bringing out within yourself by having them in your presence.
Edgar Cayce, who was perhaps the most renowned psychic in history, could put a book under his pillow when he was a child, and wake up in the morning knowing the content of the book. This is why he was called the sleeping prophet.
This is possible because every object in your environment is an extension of energy that connects to the level of creation that allows it to exist. There are extensions within books similar to telepathic cords. This represents energy being projected holographically.
Every object around you is a holographic projection of your mind that connects you to the innermost portion of your soul that creates them.
Why do certain themes in our lives repeat?
Once you materialize something in your life, an energy pathway continues to exist, even when the object is long-gone. This is why we can remember the past. It is also why it is so easy to recreate repeating problems in life.
The past is not gone, but is more like a place we do not know how to visit.
Reality is being created now
Reality is being created now, it was not created in the past. It is an ongoing projection, like light being emitted from a light. For anything to exist requires a great amount of energy from within your deepest center.
Another very valuable secret tip
When you create something positive, or a book that represents the truth and the answers you are seeking, maintain that book and whatever represents what you want in your life as best you can.  This creates an energy pathway for more of the same to come into your life. It also connects you with the author and all others who are connected to the object and/or information it represents.
This is the only way you can change the patterns in your life. If you want to materialize a better quality physical experience this is what you do. You bring what you want into your reality. I have done this and always have my favorite, most powerful books at arm's reach.
I tell you the truth
I am like a tree that bears fruit, but if no one picks that fruit, or if it does not fall on fertile ground, then that truth which the tree gives forth does not proliferate and the world is none the richer.
I like other am attacked by naysayers & flat-worlders
Those who expose ignorance often pay a heavy price and many are shunned or attacked. This is true of people like Edgar Cayce, Nicola Tesla, David Bohm , Robert Jahn of Princeton and myself, William Eastwood.
I urge you to buy whatever books you can comfortably afford from your favorite metaphysical authors. There are many other benefits in doing so. A purchase is an affirmation of your manifesting power and prosperity, and it is a testament of your determination to improve yourself and your life.
Practically and symbolically, correctly made purchases are extremely important, not just to you but also to those who make these metaphysical books available to you.
You must give to receive
I do not ask people that are struggling to overextend themselves, but I do ask those who can, to affirm their power, self-worth and abundance by purchasing a book. As a heart pumps blood, the void created in each pulse draws in more blood, and this is how energy behaves. You must give or outflow energy to receive. In religion and spirituality this is behind the Golden Rule concept.
Most important of all, invest in yourself
Your most valuable thing is you. If you do not invest in you, then you are saying that you are not important.
Those who do not invest in improving themselves and their abilities, do not draw more (ability, quality, etc.) from the universe.
Learn to manifest quality and value in yourself.
Learn the art and science of living a good life and manifesting what you want in life. Bring forth that which you seek.
---
The Altruistic, Autonomous Movement & EN websites are funded through book sales, which in turn help the movement by spreading awareness. Please! We need you to purchase a book so that we can continue to bring this uncommon and much needed free knowledge resource to the world!
---
A book (below) I created to explain and clarify these concepts, while introducing you to my philosophy at a low cost to you:
You may be surprised at the solution to most problems
Imagine if the most fun way to live your life was the most responsible and best way to solve your problems? That is what I have discovered and that is what I explain in the Key.
A VERY affordable book and excellent starting point for those who are new to these concepts.
"You Are a Beautiful Person, The First Key to Freedom."
An excellent gift that helps a person at about the price of a holiday card.
At $3.99, this is your best option to test the principles in this website without spending a lot of money. I created the book for this reason, to help people that do not want or cannot spend a lot to get out of their difficult situations.
ePub (eBook)
Waste no time with this powerful guide. Get the single-most important key to liberate yourself from all limitations. Imagine a life in which you can do anything you want because you are no longer hindered in any way whatsoever.
The most important insight to put everything in life in perspective. The necessary key to freedom from restriction is revealed. Available in paperback also.
---
Link to Amazon: International 5 STAR Review:

Phoenix

Reviewed in the United Kingdom on March 9, 2020
Verified Purchase

---
You create your reality. When we make life difficult we miss the whole point.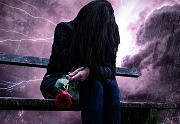 This is a very affordable book and great gift to help someone get out of a difficult life situation.
William Eastwood's best, with a simplicity that guarantees your success.
Acquire the knowledge necessary to create anything you want
Primary article concludes here.
FOUR SCIENTIFIC EDUCATIONAL SITES WITH ONE PHILOSOPHY
"You create your own reality and you are always in control of what you create.  I have said this since I was 12: You select events—probabilities—according to your desires and assumptions.
"The central premise that consciousness creates reality dismantles most accumulated knowledge in all fields. This creates a situation in which many beliefs and institutions will need to change."
The author attributes his success to the application of these principles. He worked on inventions with Yale University Professor, Everett Barber, at age 13, has taken on the most powerful institution in the U.S. and has gone on to write ten books. William founded Earth Network of Altruistic Individuals, Inc. at age 37.
If you believe in some kind of original substance creating the universe, there are certain common-sense conclusions that can be made. If the original substance were light, we could expect all further evolutions of light to be other forms of light. That is, whatever initially existed multiplied or evolved its own properties or constituents and could not create anything external to its own substance.
The original substance creates time and space, your environment, the events you experience and the objects you own. Nothing exists external to this substance. Everything you create is done by manipulating this substance.
If you follow this simple logical deduction, you too must be a portion of this original substance. There are no hierarchies of consciousness, but only the various intensities and colors of the one energy movement that is the original Consciousness. You are a portion of that original consciousness with all the abilities and characteristics of that original state that seeded all universes.
You are a creator.
Probabilities are infinite and a miracle to behold.
The content above is taken from my new manifesting book.
NEW EDITION: Released September, 2020.
.
What Is a Nocebo? Western Medicine Is a Nocebo for Disease & Illness
Copyright © 2019, 2020, by William Eastwood

Helping you to create the life you want!
RESEARCHING  CONSCIOUSNESS SINCE 1975

Achieve all your aspirations with

POWERFUL

EN books
[metaslider id=5511]
EARTH NETWORK BOOKS By William Eastwood

Anything is possible. Create your dreams. Start today.
KNOW WHO YOU ARE: We need to wake-up within the dream, and enter our true life.
Anything is possible. Create your dreams. Start today.
THE SECRETS OF THE UNIVERSE UNVEILED: A sample of chapter one of the EN course.

---

EN: EARTH NETWORK: © Copyright 2019, By: EN: All Rights Reserved.
Click on rotating earth at

top of every page to get your daily affirmations.

6" by 9" paperback
ENDORSEMENT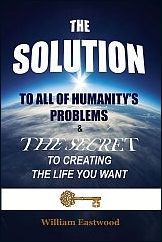 "In editing 'The Solution…', my perspective as a scientist with doctorates in theology is that 'The Solution…' bridges science, metaphysics and true religion.
We can literally change the course of civilization by lifting the race to a higher path through implementing the solution.
- Mario Fusco TP.D, RS.D, BSc.
DREAMS DO COME TRUE
From the upper echelons of the scientific establishment comes a completely new definition of reality and the human being. The most advanced physics in the world suggests that accumulated knowledge in all fields is based on a false premise.
If so, all curriculum from grade school to university will need to be entirely overhauled. The end result will be a complete and total reversal of focus that will bring about a new human with entirely new and radical ways of achieving goals and solving problems. But we cannot do that while the pestilence prevents us and civilization from entering the promised land.
Learn how to become powerful and unstoppable by having the right knowledge. We unknowingly wield immense power. We must recognize the fantastic power we possess and learn to use it constructively.
Here and now we have the power to work magic of such proportions we have never fathomed. Yet unseized, such power waits for us to claim it. It is of no use until we awaken to it.
It is all here, in the solution.
This remarkable new way of looking at the universe is supported by two of the world's  most  eminent thinkers ― Stanford neurophysiologist Karl Pribram, & University of London physicist David Bohm, a former protege of Einstein's.
The author attributes his success to the application of these principles. He has achieved at the highest levels of success due precisely to these principles. They do work. They are tried & tested.
Websites based on this book.
Thoughts Form Matter Links
Click Image for EN founder's video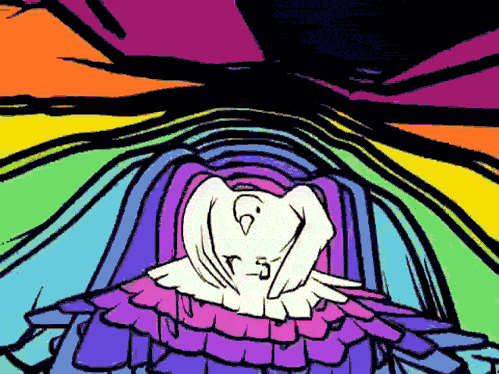 Click above to learn more
Consciousness is a State of Matter: MIT
---
Categories: What is a placebo & nocebo effect?, Western medicine is a nocebo for disease & illness, Western medicine creates a nocebo effect to create sickness & illness, Can a nocebo create illness & disease. Click on our site to learn more.
Whatever you focus on in life you create.
What Is a Nocebo? Western Medicine Is a Nocebo for Disease & Illness
Like the effect of a hypnotist, the authority of Western medicine has undermined our feelings of health and natural immunity. We are getting powerful and constant suggestion that the body has a natural predisposition to disease and sickness.
The concepts conveyed in this website are within these books.

www.ThoughtsFormMatter.com